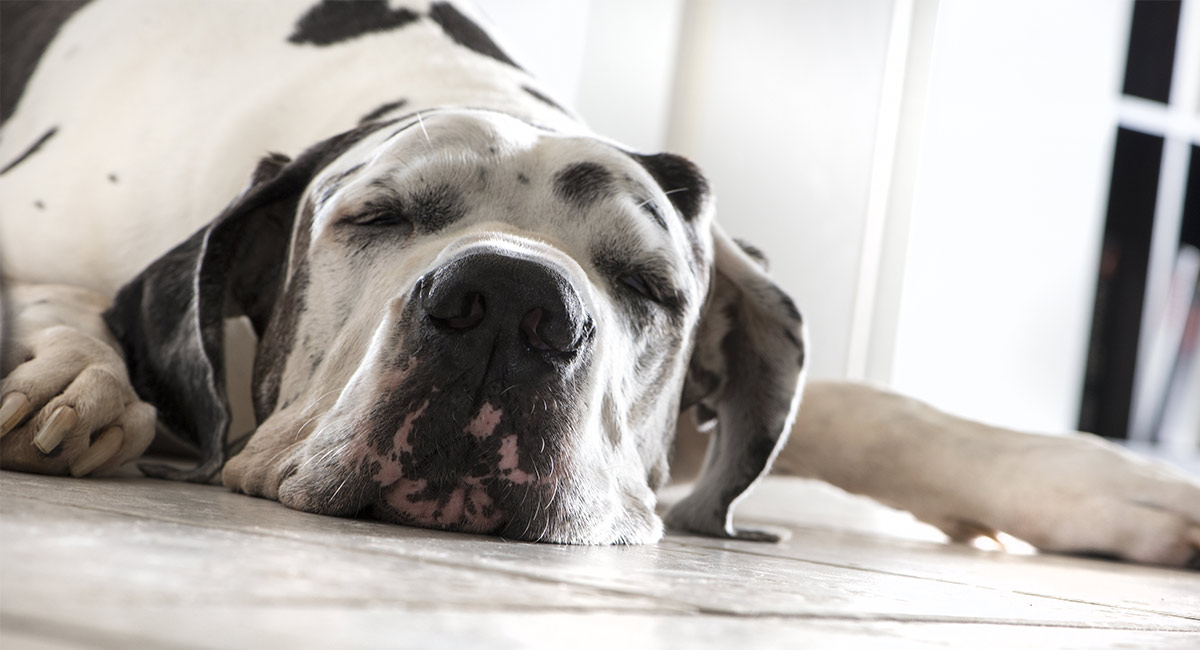 Great Dane names can be as cool and collected or cute and cuddly as your new Great Dane puppy. Today we're thrilled to share 300 awesome Great Dane names. Including themed names lists and smart ways to choose the right name for your new dog. Inspired by your huge pup's strength and loving, loyal and affectionate nature, as well as trending topics and totally unique, off-the-wall ideas. We'll help you to decide on the perfect name to start your journey as a Great Dane puppy parent.
Contents
The Great Dane stands out because of their enormous size, gentle nature and incredible looks. Easy going despite their size, this dog really is the perfect pet for big homes. We'll share names for Great Danes of every type, from black and blue colors to the harlequin pattern. It's time for the best Great Dane names in the world! Whether you are looking for cute, unique, funny or even color based naming ideas, we've got some awesome inspiration for your perfect Great Dane name.
Naming Your Great Dane Puppy
Good Great Dane names can be as big and striking, or cute and adorable, as they are. The best Great Dane puppy names are ones that your tiny pup will continue to suit into her impressively sized adulthood.
These leggy dogs are strong and tough, but they also provide loving companionship to their human family. And a Great Dane obviously deserves a really great name. So let's begin our search by looking at some ideas for male and female Great Danes.
Girl Great Dane Names
Female Great Dane names can reflect their impressive full grown built, yet still be feminine. If you love traditional names for dogs, then this selection should hopefully help you to start getting inspired. Check out these Great Dane dog names female puppies can really grow into.
1. Bess
2. Bree
3. Bridget
4. Carla
5. Cora
6. Delilah
7. Freya
8. Gaia
9. Gertie
10. India
11. Izzy
12. Jamie
13. Jenna
14. Kendra
15. Liza
16. Maddie
17. Millie
18. Reagan
19. Roxie
20. Ruby
21. Ruth
22. Saffy
23. Sidney
24. Tessa
25. Trixie
26. Trudy
27. Val
28. Willow
29. Zelda
30. Zora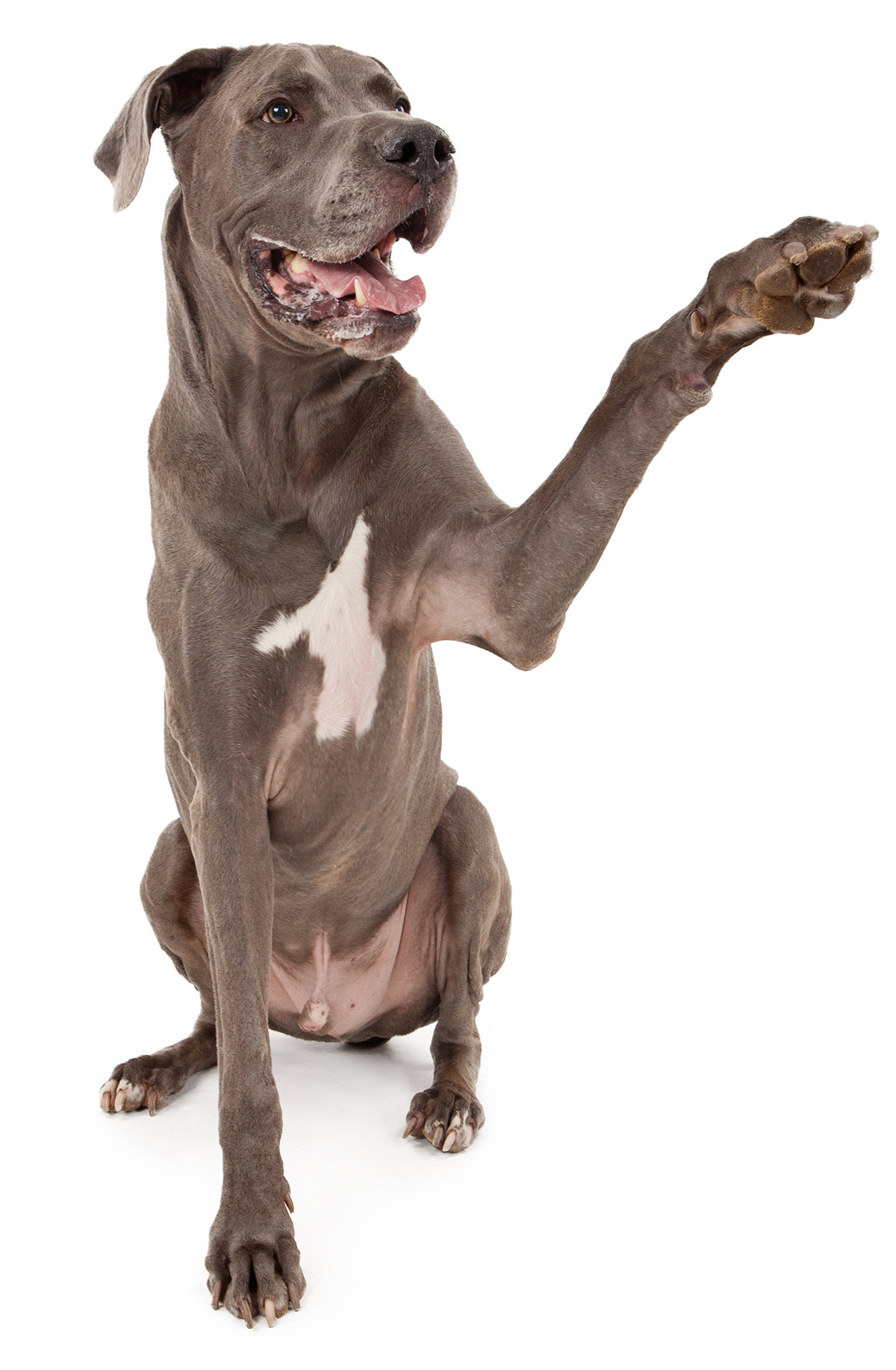 Boy Great Dane Names
Great Dane boy names can of course be traditional human style names as well. These don't have to be popular names in the current top 10, and they can still be unusual. Or reflect your dog's awesome breed.
Great Dane dog names male pups will suit as they grow up, can be inspired by the stronger, tougher, more imposing types of human name. But they can also reflect this wonderful breed's cute nature and adorable face. See what you think of this selection.
1. Amir
2. Arlo
3. Becker
4. Ben
5. Carlo
6. Charlie
7. Cooper
8. Dane
9. Dax
10. Heath
11. Hugh
12. Jackson
13. Kai
14. Milo
15. Noah
16. Preston
17. Riley
18. Rocco
19. Ryder
20. Sam
21. Tanner
22. Tray
23. Trent
24. Tucker
25. Tyler
26. Vince
27. Wes
28. Winston
29. Zander
30. Zane
German Dog Names
Did you know that Great Danes originated in Germany? For this reason a lot of owners find it fun to give them German names. You can use modern German names, or those that are slightly less popular at the moment. Here are a range of ideas you can choose from!
1. Ada
2. Aldo
3. Alrik
4. Amery
5. Axel
6. Bing
7. Edgar
8. Elsie
9. Franz
10. Fritz
11. Greta
12. Gretchen
13. Hans
14. Heidi
15. Herbert
16. Herman
17. Hugo
18. Isa
19. Leon
20. Lukas
21. Matilda
22. Mina
23. Moritz
24. Olga
25. Otis
26. Petra
27. Rena
28. Stein
29. Wallace
30. Wolfgang
Harlequin Great Danes
Harlequin Great Danes are beautiful. Their striking black and white coats make even these enormous pups stand out even more. Finding Harlequin Great Dane names that can reflect their amazing black and white splodges is lots of fun. Here are some of my favorite ideas, to help get you inspired.
1. Blotches
2. Boggle
3. Checkers
4. Chess
5. Dash
6. Dip
7. Domino
8. Dotty
9. Fleck
10. Freckles
11. Frisian
12. Ink
13. Keys
14. Lemur
15. Mono
16. Mosaic
17. Orca
18. Othello
19. Panda
20. Patches
21. Pingu
22. Puddles
23. Puffin
24. Rorschach
25. Skunky
26. Specky
27. Splodge
28. Spotty
29. Tapir
30. Tux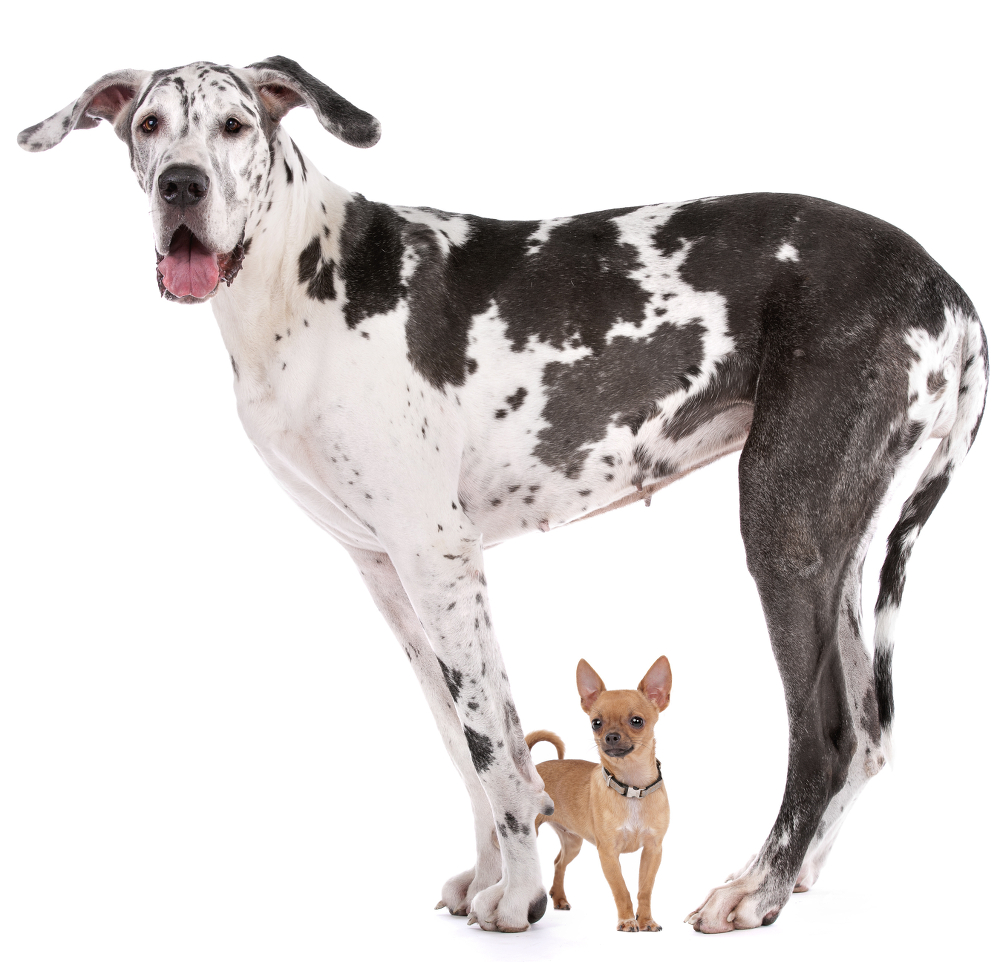 Blue Great Danes
Can you think of anything more stunning than a blue Great Dane? These magnificent dark grey dogs have a sheen so bright you can see why it's often referred to as blue. Depending upon the shade of your pup, he might suit one of these cool grey or blue Great Dane names.
1. Ash
2. Azure
3. Cloud
4. Cyan
5. Denim
6. Flint
7. Foggy
8. Fossil
9. Iron
10. Lead
11. Metal
12. Midnight
13. Mouse
14. Navy
15. Pebbles
16. Pewter
17. Royal
18. Sapphire
19. Sharky
20. Silvy
21. Sky
22. Slate
23. Smog
24. Smokey
25. Squirrel
26. Steel
27. Stone
28. Tide
29. True
30. Zaffre
Black Great Danes
Black female Great Dane names and male Great Dane names can be derived from black objects. But they can also be inspired by the night, and those things you associate with it. If you have a gorgeous black Great Dane, why not try these names on for size?
1. Bear
2. Berry
3. Blot
4. Charcoal
5. Cola
6. Crow
7. Diesel
8. Ebony
9. Guiness
10. Jackdaw
11. Jaguar
12. Leather
13. Liquoric
14. Luna
15. Mica
16. Moon
17. Nightshade
18. Ninja
19. Oil
20. Olive
21. Onyx
22. Owl
23. Pantha
24. Pepsi
25. Raven
26. Sable
27. Shades
28. Spider
29. Star
30. Tar
Whatever color your Great Dane is, you can be pretty sure that what he will definitely be is cute.
Cute Great Dane Names
Adorable Great Danes deserve cute Great Dane names. Sadly some people can be a bit overwhelmed or worried by the site of a giant dog breed. A cute name can go a long to easing their concerns as he bounds their way in the dog park. Here are some our top ideas for cute Great Dane names.
1. Angel
2. Bambi
3. Bloom
4. Blossom
5. Cherub
6. Cutiepie
7. Darling
8. Dazzle
9. Delight
10. Divine
11. Dream
12. Glossy
13. Honey
14. Jam
15. Missy
16. Muffin
17. Peaches
18. Pickle
19. Pinkie
20. Pippin
21. Snookums
22. Snuggles
23. Sunny
24. Sweetpea
25. Tickles
26. Tinkle
27. Treacle
28. Twiglet
29. Waggles
30. Wonder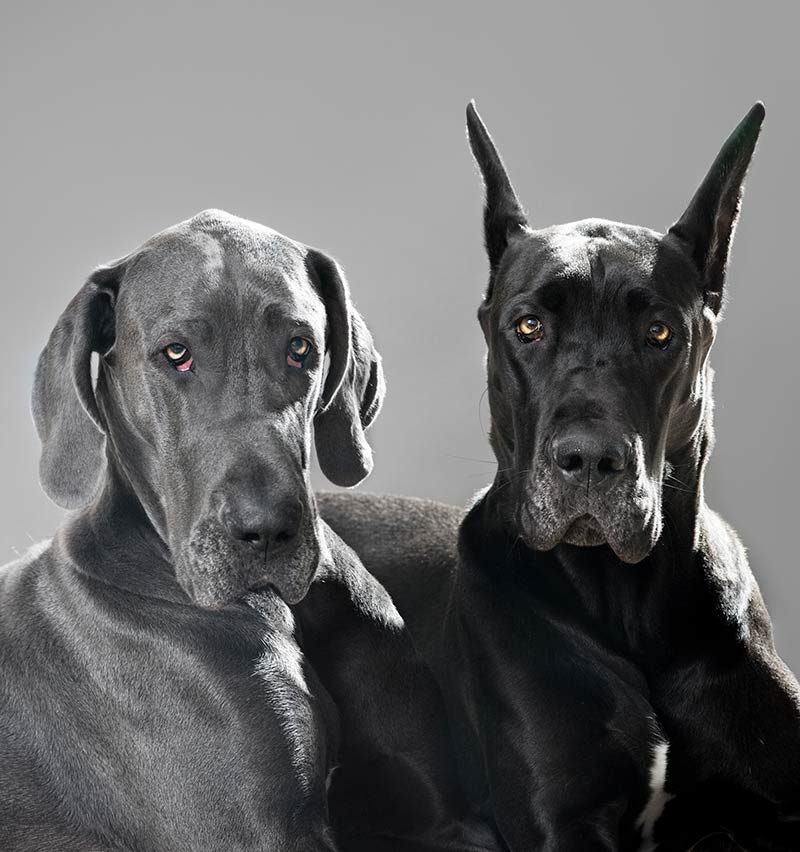 Funny Ideas
Small names for big dogs can make very funny Great Dane names. These words all mean small, or refer to little objects. See if any of these ideas inspire your giggle reflex!
1. Atom
2. Baby
3. Beetle
4. Bug
5. Dinky
6. Electron
7. Elf
8. Gnat
9. Gnome
10. Imp
11. Ion
12. Micro
13. Mini
14. Nano
15. Peanut
16. Pico
17. Pint
18. Pip
19. Runt
20. Scant
21. Shorty
22. Stumpy
23. Tadpole
24. Tiddler
25. Tinker
26. Tiny
27. Titch
28. Toy
29. Trifle
30. Wisp
Cool Great Dane Names
We all have different ideas of what it means to be cool. Depending upon your hobbies and interests, there can be quite a range. Whether you're a fan of Star Wars or a keen knitter, or both, looking at your major hobby and the things associated with it can be a great way to pick cool names for your Great Dane.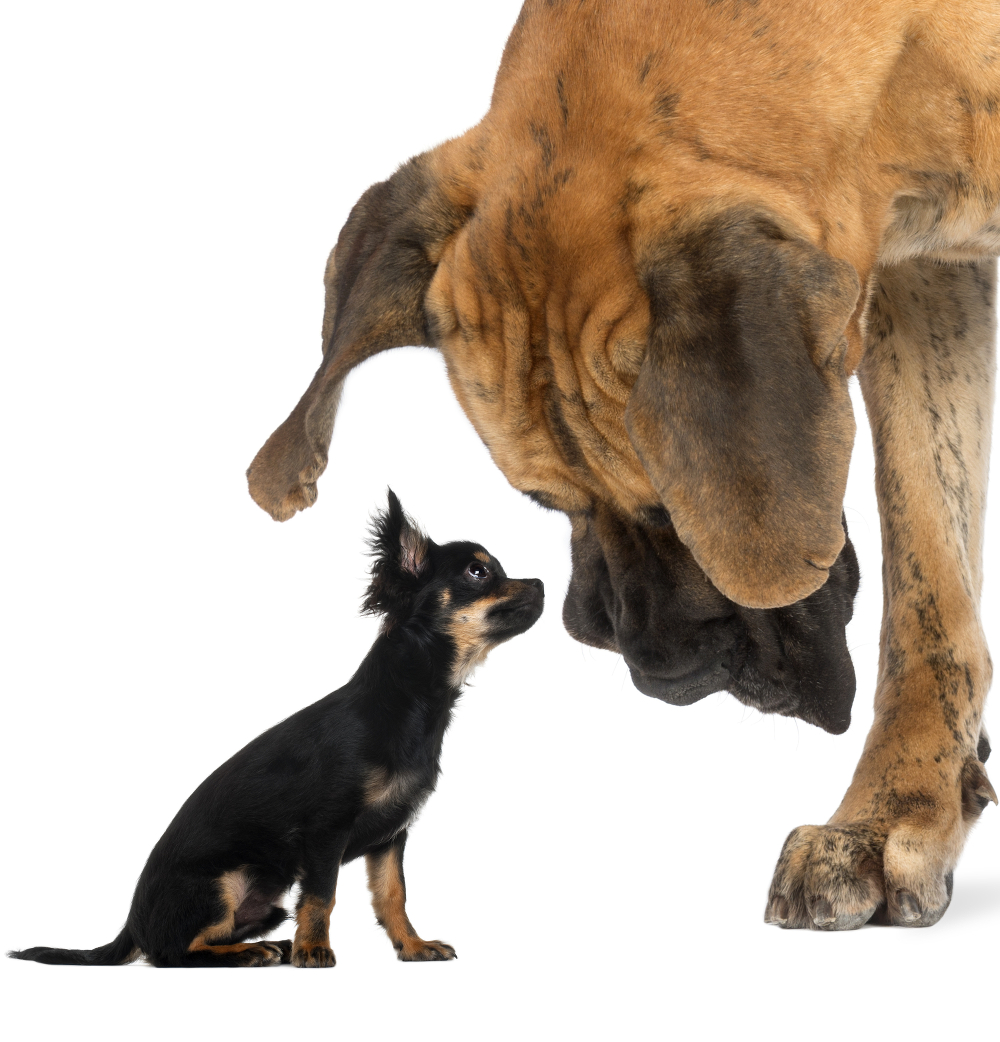 Another idea is to try to look at some unique Great Dane names. After all, what is cooler than something a little bit unusual! I've put together a bit of a mix of ideas here, hopefully some of them will resonate with you and your pup.
1. Attic
2. Axel
3. Balmy
4. Char
5. Chase
6. Echo
7. Gift
8. Gunner
9. Jazz
10. Kit
11. Ludo
12. Master
13. Merlot
14. Pine
15. Quarry
16. Racer
17. Rapture
18. Reef
19. Secret
20. Slash
21. Smarty
22. Snazzy
23. Splash
24. Swift
25. Tease
26. Titan
27. Trick
28. Wade
29. Whirl
30. Zing
Strong Great Dane Names
As large breed dogs, Great Danes inspire an image of strength as well as size. Strong Great Dane names can come from physically strong people, objects or even ideals! See whether you think any of these would suit your rapidly growing pup.
1. Ace
2. Apollo
3. Brawn
4. Bronco
5. Caesar
6. Captain
7. Crash
8. Dumbell
9. Gladiator
10. Guard
11. Hercules
12. Hulk
13. Jupiter
14. Katana
15. Khan
16. Mars
17. Maverick
18. Moose
19. Power
20. Rocky
21. Sarge
22. Sentinel
23. Soldier
24. Tank
25. Thor
26. Titan
27. Trooper
28. Trucker
29. Venus
30. Zeus