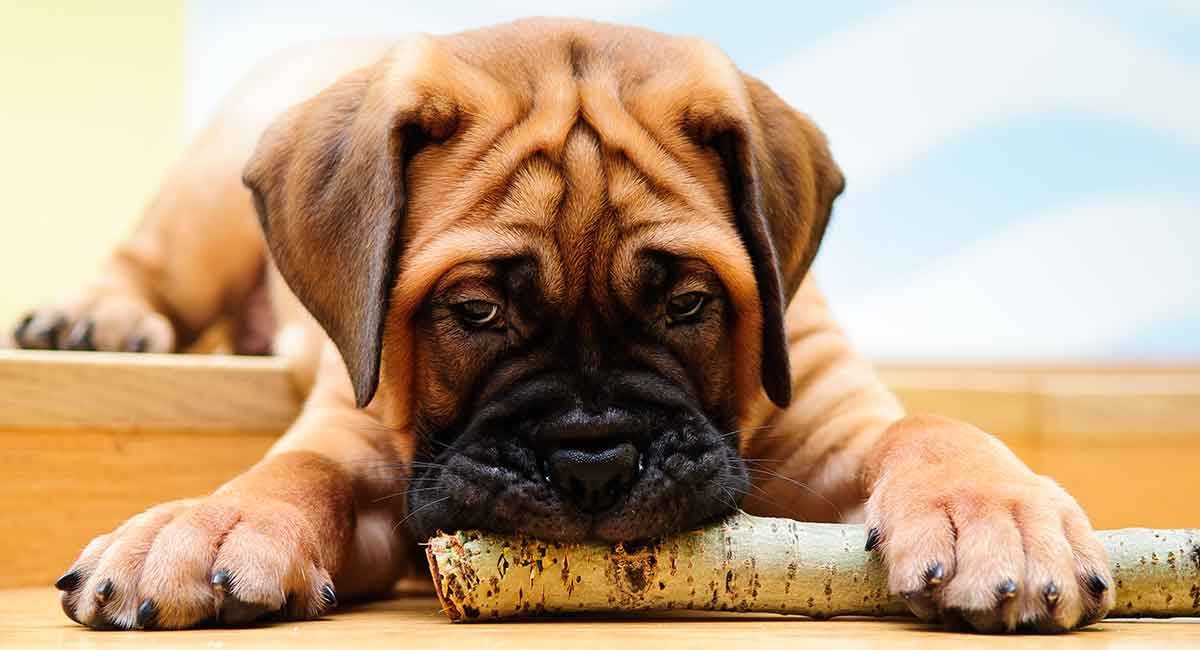 Choosing Bullmastiff names isn't the easiest of tasks!
Your Bullmastiff puppy may be little now, but that won't last long!
Soon, your little guy or gal may weigh more than a hundred pounds!
The Bullmastiff breed brings together the best qualities of the bulldog and the mastiff.
Fearless, confident, and docile are just a few of the qualities enthusiasts cite about this great dog breed.
So let's jump into brainstorming Bullmastiff names that are as great as your Bullmastiff pup!
Naming Your Bullmastiff Puppy or Rescue Dog
Choosing the best Bullmastiff names for your puppy or rescue dog begins and ends with finding a name you love.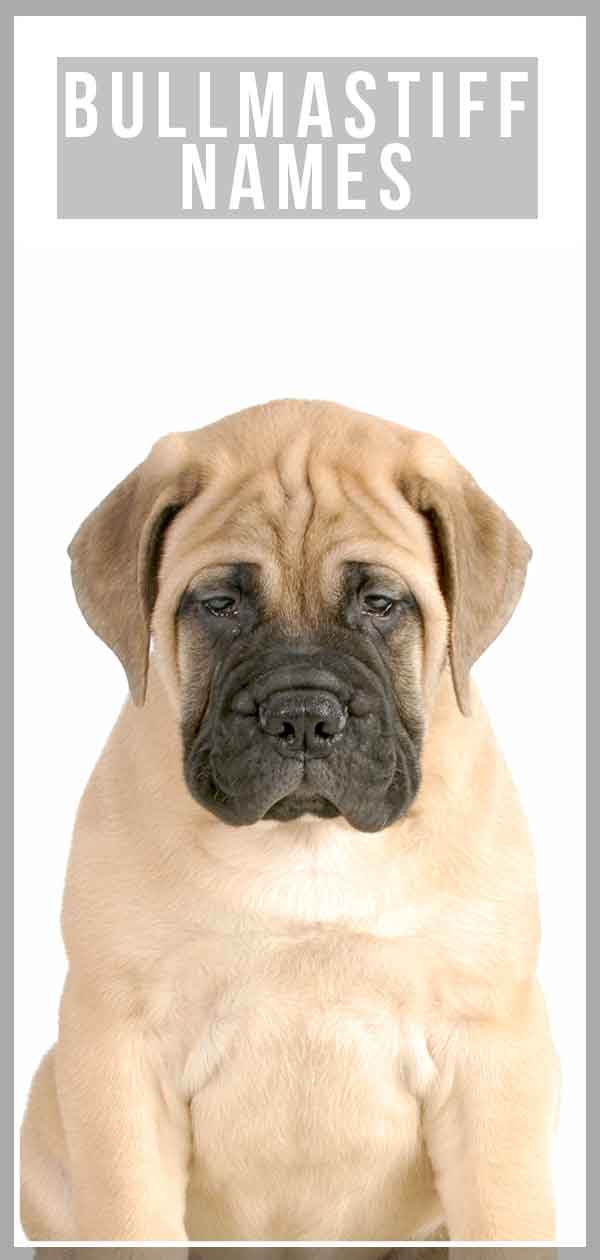 Bullmastiff names tips:
If you pick a long name (three or more syllables) see if you can make a shorter easy nickname out of it to use daily.
If possible, avoid picking a name that sounds too much like the training commands you want to teach your puppy or rescue dog.
Remember you may need to shout out your dog's name in public so try to steer clear of anything "too"colorful!
Best Bullmastiff Names
The Bullmastiff dog is famous for size, courage, guarding talents, and loyalty (among many other awesome traits).
These are some of the best Bullmastiff names that reflect these wonderful qualities.
Champion.
Loyal.
Braveheart.
Royal.
King.
Knight.
Gallant.
Spirit.
Spunk.
Faith.
Constance.
Giant.
Bear.
Huge.
Mighty.
Maximus ("Max").
Sentinel.
Defender.
(Guardian) Angel.
Victor.
Hero.
Star.
Jupiter.
Legend.
Ace.
Prima.
Pious.
Ardent.
(True) Blue.
Patriot.
Female Bullmastiff Names
These female Bullmastiff names take inspiration from strong, powerful leading ladies in legend as well as in true life!
Sage.
Cathenna (a variation on Athena).
Rowena.
Malia.
Radha.
Mariella.
Zahra.
Nova.
Angelina.
Ruth.
Maya.
Kady (a variation on Katy).
Corazon ("heart" in Spanish).
Marisol.
Lola.
Chanel.
Clara.
Amrit.
Ziva.
Cora.
Anna.
Patience.
Storm.
Marie.
Lora.
Juno.
Scarlet.
Sonja.
Elegy.
Kamala.
Find even more fabulous female dog names here.
Male Bullmastiff Names
These male Bullmastiff names reference boy names with strong, masculine meanings from around the world.
Saint.
Hercules.
Eagle.
Griffin.
Phoenix.
Arnold.
Rebel.
Wyatt.
Liam.
Gus.
Ethan.
Hunter.
Archer.
Armstrong.
Kwan.
Smokey.
Caleb.
Regal.
Hulk.
Zane.
Rowan.
Stryker.
Paxton.
Orion.
Kai.
Jett.
Harley.
Cassius.
Axl.
Gunner.
Discover even more dude dog names here.
Cool Bullmastiff Names
For such a massive dog breed, the Bullmastiff has a natural grasp of the "art of cool."
Fearsome and fearless, docile and devoted, these cool Bullmastiff names aim to evoke the singular majesty that is the Bullmastiff dog.
Sarge.
Cruzer.
Diesel.
Sadie.
Sphinx.
Tank.
Marian.
Buster.
Chomp.
Hutch.
Bruno.
Chopper.
Boomer.
Elvis.
Thor.
Claudius.
Watson.
Toby.
Braun.
Dozer.
Argo.
Mona.
Neo.
Normal ("Norm" for short).
Boris.
Franklin.
Sigmund ("Siggy" for short).
Emma.
Wade.
Elinor.
For lots more creative ideas for cool dog names, we think you will love this article
Cute Bullmastiff Names
Is there any puppy cuter than a Bullmastiff pup?
How can such a teensy puppy grow up to be such an immense adult and still stay so cute?
These cute Bullmastiff names do their best to capture the cuteness of your canine bestie at any age…and any size!
Maggie.
Venti.
Huck.
Bea.
Isabella ("Bella" for short).
Apricot.
Libby.
Peach.
Echo.
Sunny.
Piper.
Elsa.
Honey.
Tuck.
Gemma.
Francie.
Bess.
Rosie.
Bud.
Petal.
Cosette ("Cozy" for short).
Friar.
Bubba.
Lion.
Pooh.
Winston.
Miller.
Newton.
Aura.
Craving even more cute dog names? Head on over to this article.
Funny Bullmastiff Names
For a more light-hearted take on naming your Bullmastiff fur baby, you may want to try these funny Bullmastiff names on for size!
La-Z-Boy.
Scrabble.
Ruffles.
Caramel.
Fawn.
Little Bit.
Whopper.
Scrappy.
Scruffles.
Maui.
Mo'Betta.
Brie.
Brawny.
Tonka.
Slim.
Smoosh.
Tater (Tot).
Pepper.
Cheerio.
Martini (or Olive).
Truffle.
Morris.
Pixie.
Zippy.
Button.
Mack.
JellyBelly.
Porkchop.
Teacup.
Shark.
Unique Bullmastiff Names
Is your Bullmastiff bestie a real character – as unique as they come?
Perhaps one of these unique Bullmastiff names will fit your new precious fur love to perfection.
Edna.
Nanette.
Marilyn.
Stevie.
Earl.
Tansy.
Eliot.
Isla.
Freya.
Shilo.
Monaco.
Zydeco.
Turtle.
Morrie.
Doris.
Walt.
Koma.
Treasure.
Croissant.
Monkey.
Alaska.
Viola.
Velvet.
Redwood.
Madden.
Ozzy.
Ava.
Texas.
Oak.
Nalina.
For extra unique dog naming inspiration, be sure to visit this article.
Tough Bullmastiff Names
The list of famous Bullmastiff dogs is quite impressive!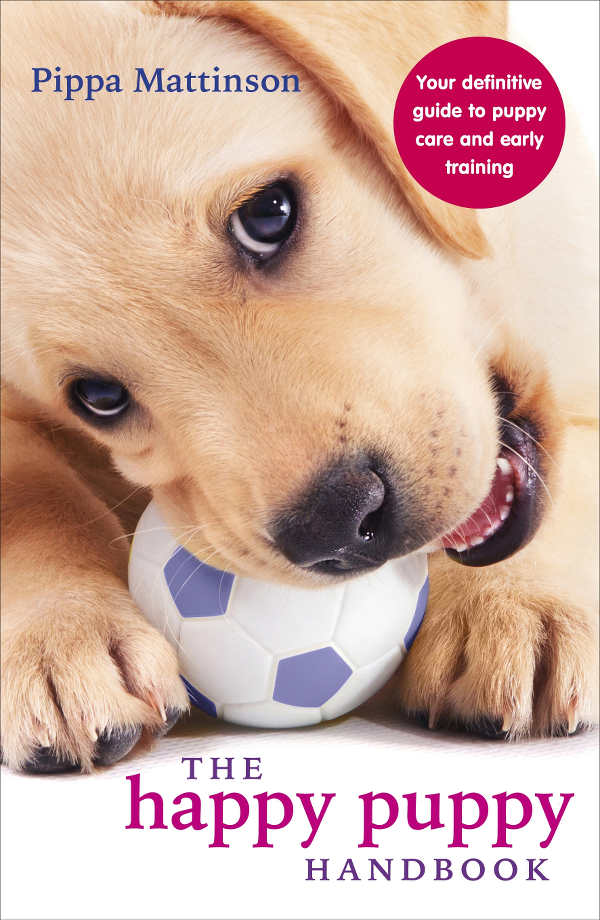 These tough Bullmastiff names take their cue from celebrity mastiff breed dogs and their owners.
Butkus (Sylvester Stallone's 140 lb. Bullmastiff who appeared in "Rocky").
Rocky.
Brutus (Bob Dylan's Bullmastiff).
Rockefeller (John D. chose the breed to guard his estate).
Swagger (Cleveland Browns' Bullmastiff mascot).
Norman (the canine Simon Cowell).
Lenny ("Hotel for Dogs").
Oakes ("Sandlot").
Hooch ("Turner and Hooch").
Beasley (real name of the canine star of "Turner and Hooch").
Chupadogra ("Marmaduke").
Bones ("Transformers").
Travis ("Cougar Town").
Terragon ("RV").
Gus ("RV").
Tiny ("Gone in 60 Seconds").
Grace ("Pearl Harbor").
Zorba (weighing in at 343 lbs., the world's largest mastiff).
Cromwell (22-stone burglar-repelling mastiff).
The Beast ("The Sandlot").
Fang ("Harry Potter").
Bosco ("The Voices").
Duke ("The Quiet American").
Alan ("Babe: Pig in the City").
Pete ("Homeward Bound").
Bruce ("Sit, Stay, Ride").
Marlon Brando (mastiff owner).
George C. Scott (mastiff owner).
Flea (mastiff owner aka Michael Peter Bazry).
Xtina (Christina Aguilara, mastiff owner).
Looking for more tough dog names? Check out these great name ideas.
Fun Facts About Bullmastiffs
We hope you've found some fun and fab Bullmastiff names on these lists to spark your own naming creativity!
We'll leave you with these 10 fun facts about Bullmastiffs to share with family and friends!
Bullmastiffs love to eat and can easily and happily eat three to six cups of kibble daily.
Most Bullmastiffs have never met a treat they didn't enjoy.
Bullmastiffs can be champions of drool, especially after they drink water!
The Bullmastiff breed may be great at guarding, but they are even better at loving "their" people and really need to live WITH you and be a major part of your life.
Expect your Bullmastiff puppy to outgrow pretty much everything (i.e., collars, clothes, crates) every two months during puppyhood.
Bullmastiffs make excellent stealthy and silent trackers – they are bred to sneak up on intruders and pounce, pinning them down without a bark or a bite!
Records trace the Bullmastiff breed back to 1860 when English gamekeepers crossed a bulldog with a mastiff to guard valuables like deer over vast tracts of land.
A Bullmastiff on the job is a force to be reckoned with, but a Bullmastiff off the job is likely to be resting or napping.
Bullmastiffs like to keep things cool – literally. This sizable pup doesn't tolerate the heat well and really needs to stay indoors when temperatures soar.
Bullmastiffs as a breed are slow to mature and may continue growing (in body and brain) until the age of three years old!
Congratulations on your new Bullmastiff puppy or rescue dog!
We'd love to hear which Bullmastiff names are your current reigning favorites, whether from this list or from your own creative brainstorming!
And when you do choose your new Bullmastiff's name, please stop back by and drop us a comment to share your selection!
References and Further Reading