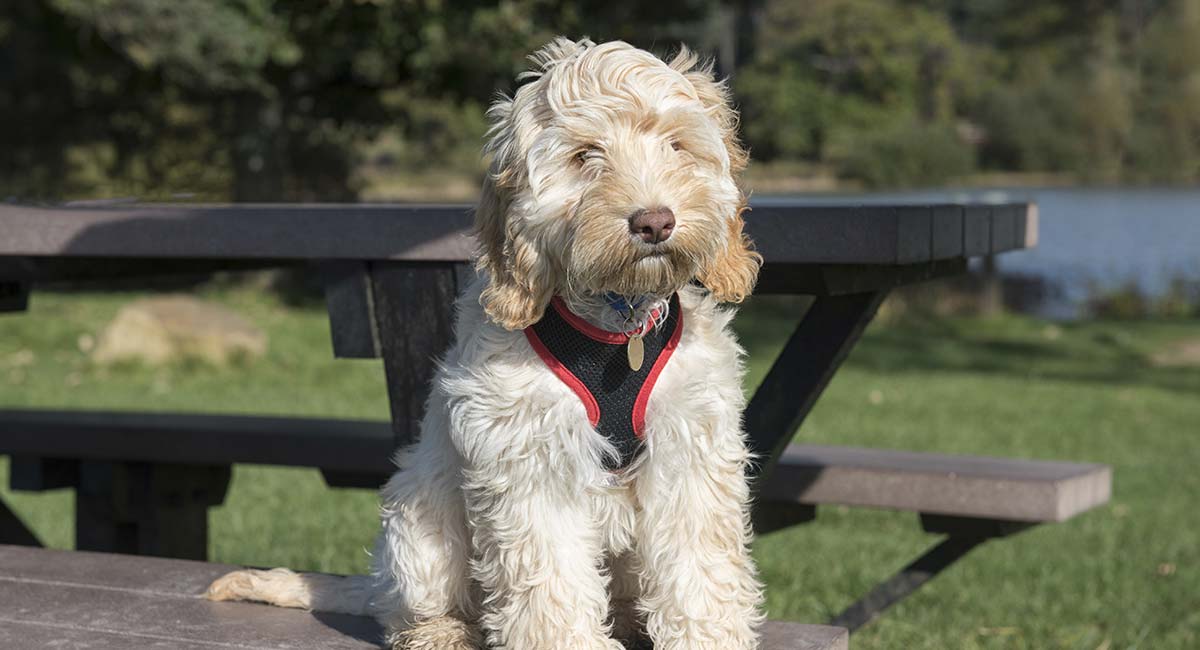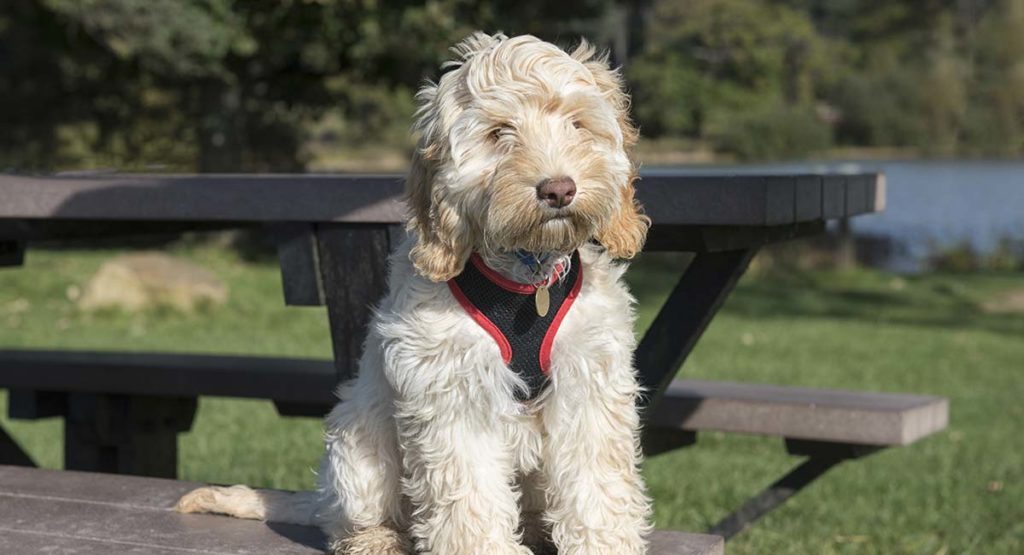 Have we got some awesome Cockapoo names for you! From lists with dozens of unique names for Cockapoos, to clever ways to come up with your own creative ideas. This guide will help you to make a great shortlist of your top cockapoo names, and use that to pick the perfect name for your puppy.
The Cockapoo is both one of the most established hybrid dog breeds and also one of the most popular. These adorable pups are so friendly and loving the breed even took top honors as the Happiest Dog. But that probably won't surprise you at all if you have any experience with these precious pups. So where can you go to find a list of potential Cockapoo names worthy of such an adorable, lovable dog? Well, we think that right here is a great place to start.
Perfect Cockapoo names
Finding the perfect Cockapoo names can take you on quite a hunt! In this article, we will feature a wide variety of inventive dog names for a Cockapoo. We've got:
beautiful Cockapoo girl names
dashing Cockapoo boy names
sweet Cockapoo puppy names
Cockapoo dog names based on color and character,
and (of course) cute Cockapoo names!
Choosing Cockapoo puppy names
If the Cockapoo dog breed is cute as an adult, this dog is even cuter as a puppy. Although it is true that your puppy won't stay little for long. So good names for a cockapoo will need to suit your pup when they are a fully fledged adult. For this reason, we always recommend choosing a Cockapoo name your puppy can grow into—as well as a name you will enjoy using several times a day and out loud at the local dog park.
You may also want to steer clear of naming ideas that sound too similar to the commands you want your new pup to learn. Names that rhyme with "no," "sit," "stay," "stop," "fetch" and similar might be quite confusing to your puppy at first. And if you do want to name your new pooch after a family member or friend, common sense suggests running the idea by that person first just to make sure they feel as honored by your idea as you hope they will be. Beyond these simple puppy naming tips, the sky is the limit for your Cockapoo naming creativity.
Female Cockapoo names
These fun and fabulous Cockapoo girl names might be just the perfect fit for your precious fur lady.
Kiki
Cherry
Winona
Amber
Yasmine
Lilia
Zuma
Coco
Aerie
Cinna
Paris
Carmen
Trix
Cara
Tess
Sage
Nova
Clover
Junie
Lucy
Hailey
Willa
Reagan
Leila
Hope
For even more fresh and feminine female dog names why not grab a piece of paper and jot down some words that your associate with femininity.
Male Cockapoo names
Find your puppy's perfect name from this list of Cockapoo male dog names.
Mario
Jaxson
BowWow
Simba
Sherlock
Bilboe
Batman
Dane
Killa
Papi
Snow
Kernel
Gotti
Dragon
Joe
Gus
Vito
Tony
Rocco
Rory
Leif
Taj
Omari
Koa
Frank
You can think up even more adorable male dog names for Cockapoos by playing word association with more traditionally masculine ideas.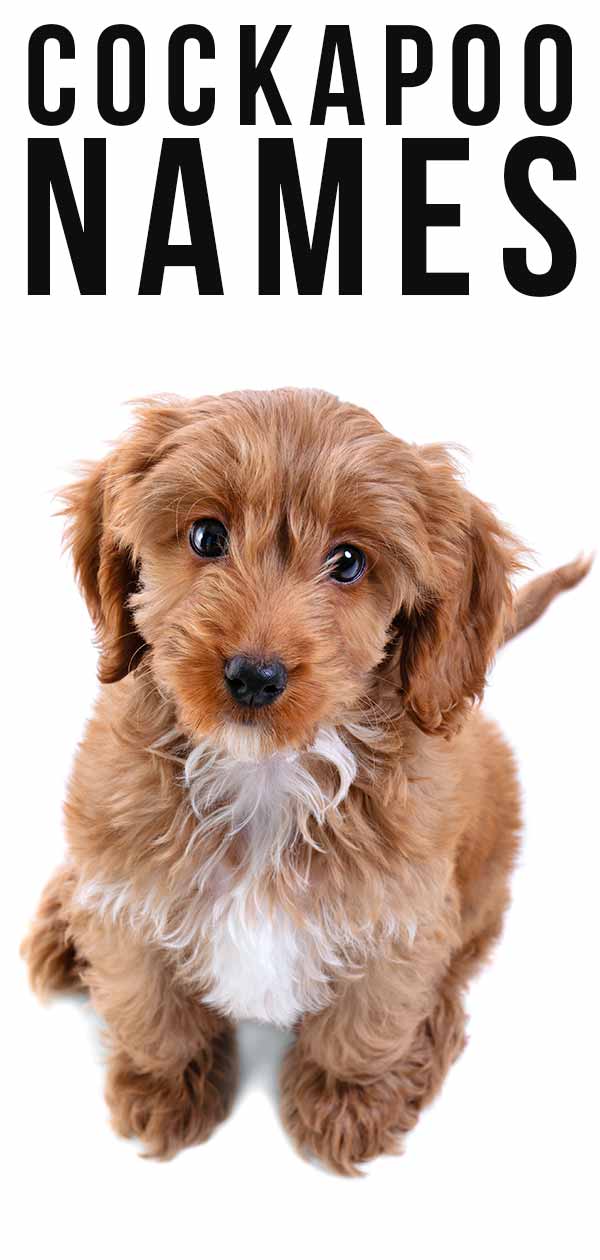 Colorful Cockapoo names
Your Cockapoo puppy's coat color can span the gamut from palest champagne to inky midnight black. To give you even more naming inspiration, in these next three sections we've focused on name ideas based on four of the most popular Cockapoo coat colors: black, chocolate brown, apricot and cream.
Black Cockapoo names
To see a black-coated Cockapoo strutting down the street is memorable indeed. Certainly the stuff of which good Cockapoo names are made from! The Cockapoo's black coat can be solid or may feature white or other color markings, including patterns known as Phantom, Sable, Roan and the always classic "black and white." These black Cockapoo names include ways to say black in other languages.
Raven
Velvet
Ember
Ebony
Onyx
Jet
Dusky
Glow
Midnight
Slate
Dove
Flint
Fog
Ash
Shadow
Cloud
Beltza
Noir
Nero
Panga
Baki
Cocoa
Licorice
Moonbeam
Char
Chocolate Cockapoo names
The chocolate brown coat color spectrum is one of the most luxurious colors—and is ripe for inspiration for choosing awesome chocolate Cockapoo names.
Russett
Mahogany
Chai
Peanut
Tawny
Penny
Mocha
Ginger
Bambi
Sienna
Hazel
Henna
Copper
Toasty
Hershey
Nutmeg
Brownie
Chocula
Chestnut
Turtle
Woody
Blaze
Brandy
Acorn
Hickory
Apricot Cockapoo names
Breeders describe the "apricot" coat color as a blend of lush cream with red highlights. With this lavish color description to work from, it is easy to see how some of the best Cockapoo names come from this pup's gorgeous, famously non-shedding (if not truly hypoallergenic) coat. We think you'll love these names for apricot dogs!
Tiger
Cider
Flame
Coral
Mango
Peach
Marigold
Curry
Cheddar
Sunset
Citrus
Nacho
Pumpkin
Topaz
Garnet
Sherbet
Shrimpie
Julius
Cheeto
Lucie
O.J.
Saffron
Sunbeam
Tabasco
Tang
Cream Cockapoo names
The cream coat color spectrum delivers up some of the most subtly stunning of the breed's many coat color and pattern variations. From nearly white all the way to strawberry blonde, these cream Cockapoo names evoke the many shades of wonderful that your puppy may display.
Almond
Blanche
Champagne
Rose
Sandie
Silver
Ivory
Lacey
Pearl
Milky Way
Snowball
Chess
Star
Galaxy
Cameo
Biscuit
Honey
Daisy
Coconut
Sugar
Crystal
Rain
Diamond
Sterling
Cookie
Cute Cockapoo names
You may be trying your hardest to focus on coming up with Cockapoo puppy names, but it is so easy to get distracted by cuteness, isn't it? We think you will love this list of cute Cockapoo names.
Treasure
Winnie
Tulip
Trouble
Puffy
Tigger
Opus
Peachy Keen
Gala
Goldie
ChiChi
Queso
Taffy
Zinnia
Pepper
Wolf
Kiwi
Robin
Teddy
Berry
Tabby
Noodle
Wonton
Dijon
Dreamboat
Cool Cockapoo names
This list of cool Cockapoo names takes aim at the ultra-cool personality this dog breed is known for. Some of these names are playful, while others are calm, curious and even cosmic in their appeal.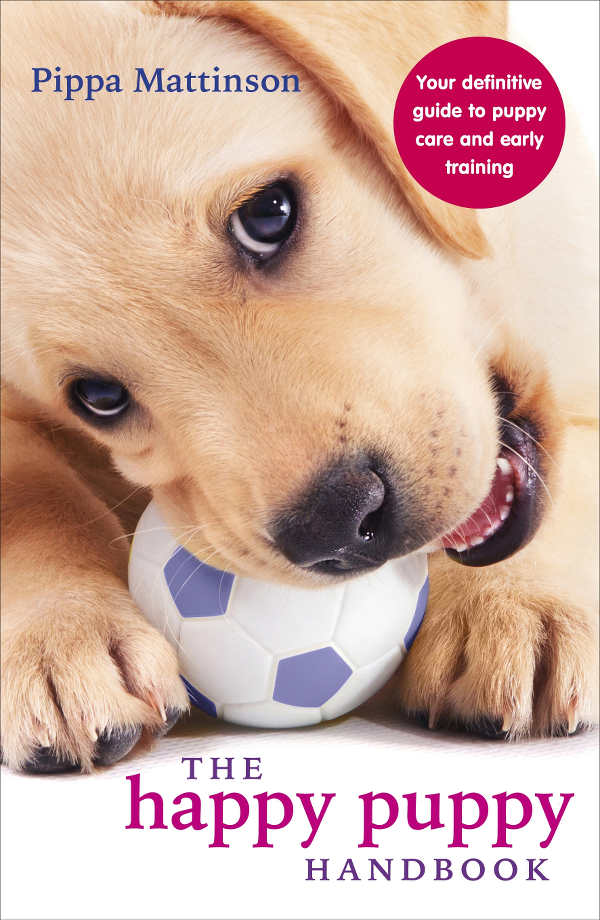 Smoots
Alcapone
Fox
Lucky
Spaghetti
Carlito
Dante
Gus
Ivan
Julius
Olaf
Phil
Vladimir
Zach
Aladdin
Barker
Orion
Xerxes
Carter
Alpo
Hunter
Scoot
Curly
Mellow
Unique Cockapoo names
Sometimes you just want to choose Cockapoo names that you are sure no other dog owner would even think of. This might sound like a particularly tall order today, with an estimated 73+ million pet dogs living in the United States alone, but we're going to take a crack at it nonetheless.
Menolly
Alpha
Phineas
Mila
Rakhi
Adi
Sakari
Mesha
Jemma
Horace
Ricco
Wallace
Bruna
Dani
Benji
Cora
Inga
Aurora
Orana
Banjo
Terra
Celine
Jacques
Ranger
Ruff
Celebrity Cockapoo names
Cockapoos are an all-American hybrid dog breed and celebrities from all around the world have fallen in love with these cute and cuddly pooches. Your Cockapoo walks the red carpet every day in your eyes, so it sure can be fun to give your pup a name inspired by the same celebrities that love this breed so much.
Buttermilk (Ashley Judd)
Shug (Ashley Judd)
Alfie (Britain's Happiest Dog)
Rocky (Billie Joe Armstrong from Green Day)
Fozzi (Lady Gaga)
Kylie (Sammi Sweetheart Giancola)
Icarus (Jensen Ackles)
Bailey (Carley Stenson)
Barney (Carley Stenson)
Colin (Harry Styles)
Sam (Nick Robinson)
Chewy (Minka Kelly)
Lamby (Lena Dunham)
It's your turn – share your inspiration!
We hope this long list of creative Cockapoo names has gotten your own creative juices flowing – did you find the slam-dunk perfect name while reading through these ideas? When you choose a Cockapoo name please drop us a comment!
More Names!
Resources