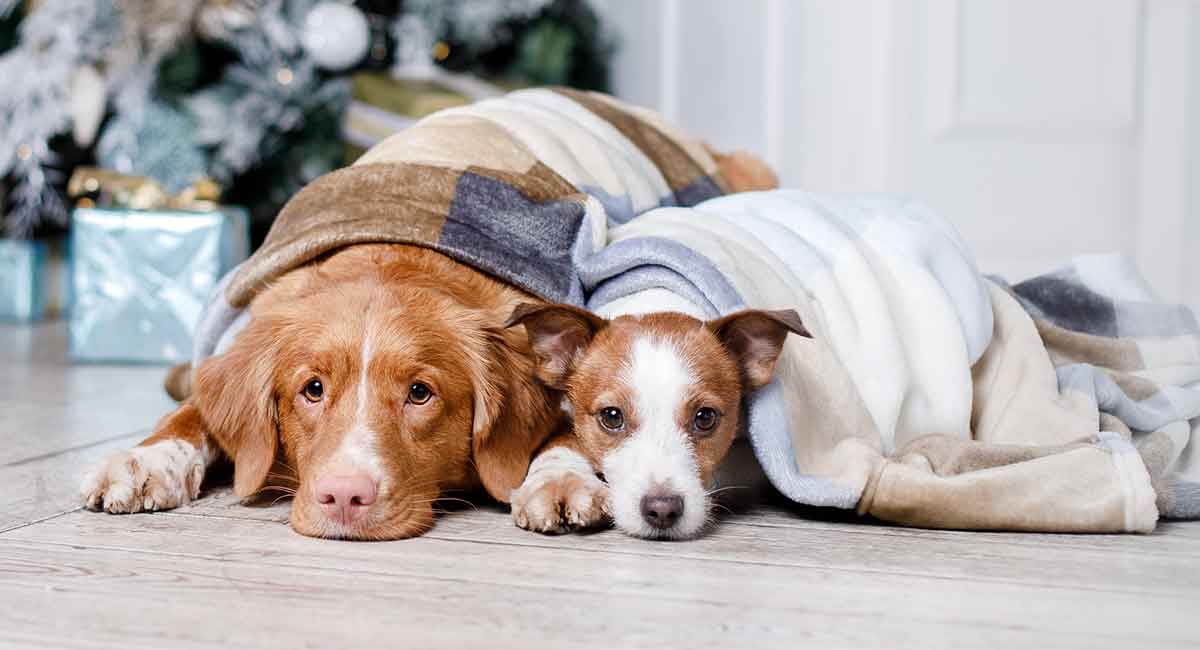 Congratulations on adopting your new puppy! Now you have the fun and fabulous task of naming them. To help you along the way, we've compiled a list of awesome dog names that start with F. They can be as simple as Fred or as unique as Flaming Foxtrot Fountaindog.
Contents
Best Dog Names That Start With F
Here are some popular and appealing names that would suit any breed of dog. These names are generally well-known and timeless. If you're looking for a name that has stood the test of time, this is the section for you:
Faith
Fidget
Figo
Fiffy
Flash
Felix
Fio
Floppy
Fluffy
Foster
Foxy
Frank
Freya
Freddy
Fudge
Fuzz
Fanny
Fury
Franky
Funk
Flower
Female Dog Names That Start With F
If you adopted a female dog, you might want to consider choosing a particularly feminine name. Of course, you don't have to choose a feminine name if you don't want to. But if you particularly enjoy female names or want something fitting for your dog's dainty personality, a feminine name might be a good place to start.
Fabi
Farah
Faustina
Feni
Ferno
Fickky
Fifi
Fieo
Fila
Fiza
Fiona
Fluffi
Frisa
Frosty
Frotti
Furry
Fusa
Flirt
Folly
Fatal
Felicity
Faye
Florence
Felicia
Freda
Male Dog Names That Start With F
Falcon
Fenris
Fidel
Fin
Fitzhugh
Fletcher
Flint
Floyd
Florentino
Flynn
Ford
Forest
Fox
Franklin
Fred
Fredrick
Fritz
Frodo
Frost
Fuad
Fulton
Fynch
Fynn
Cool F Names
Looking for a proud dog name that is ripe with confidence? Then this list of cool dog names is for you. You want your dog to stand out; a cool dog name can help that happen. These names roll off the tongue easily and are instantly recognizable. You won't have any difficulty getting your pooch to respond to these cool names.
Fang
Fara
Fawn
Frieza
Fennec
Fly
Fig
Fire
Flicker
Ferrari
Flare
Flock
Frisbee
Fiction
Fir
Fog
Fry
Fast
Font
Fray
Fade
Fend
Fern
Flex
Cute Dog Names That Begin With F
Did you adopt a little, dainty puppy? Or maybe you just want something on the sweeter side? Either way, this list of cute dog names that start with F is bound to have a name to suit your new canine. Many of these are feminine, but there are quite a few that are masculine as well.
France
Fable
Fae
Fairy
Faline
Faun
Feather
Fenna
Fia
Fiala
Fleur
Flo
Flora
Fiorella
Floss
Fannie
Floella
Fair
Fantasia
Favor
Flossy
Fortuna
Freyda
Funny Dog Names That Start With F
Funny dog names are all the rage right now. After all, who doesn't want their dog to be named something unique and laughter-inducing. While it might seem like a wonderful idea to name your dog something funny, it is important not to take things too far, however.
Your pet is going to be stuck with this name for the rest of their life. And you are going to have to call it out regularly. It is important that it is practical. This line can be hard to toe sometimes, however. Here is a list of funny names that start with F that are still very practical:
Frog
Funny
Flip
Flannel
Frisco Burger
Felicks
Fall
Field Trial
Fifty
Fleasy
Furdinand
First Dibs
Flabs
Food
Fruiti Tutti
Fabio
Francis Bacon
Fleas
Fish
Field
Frogmouth
Finder's Keeper's
Forebitt
Factoid
Furlot
Unique Dog Names That Start With F
We all want our dog to stand out. And what a better way to do that than with a unique name. These names are unusual and easily standout from the crowd. Many of them aren't considered true names at all, but can still be a great choice for your canine.
Flyer
Facebook
Fisher
Fei-Lan
Fowler
Frida Kahlo
Frankenstein
Frankincense
Fandango
Fishbone
Freeway
Faux pas
Fu Man Chu
Fiesta
Fennel
Fireball
Friday
Fenway
Feargus
Flavio
Freebie
Fizz
Froggy
Fondue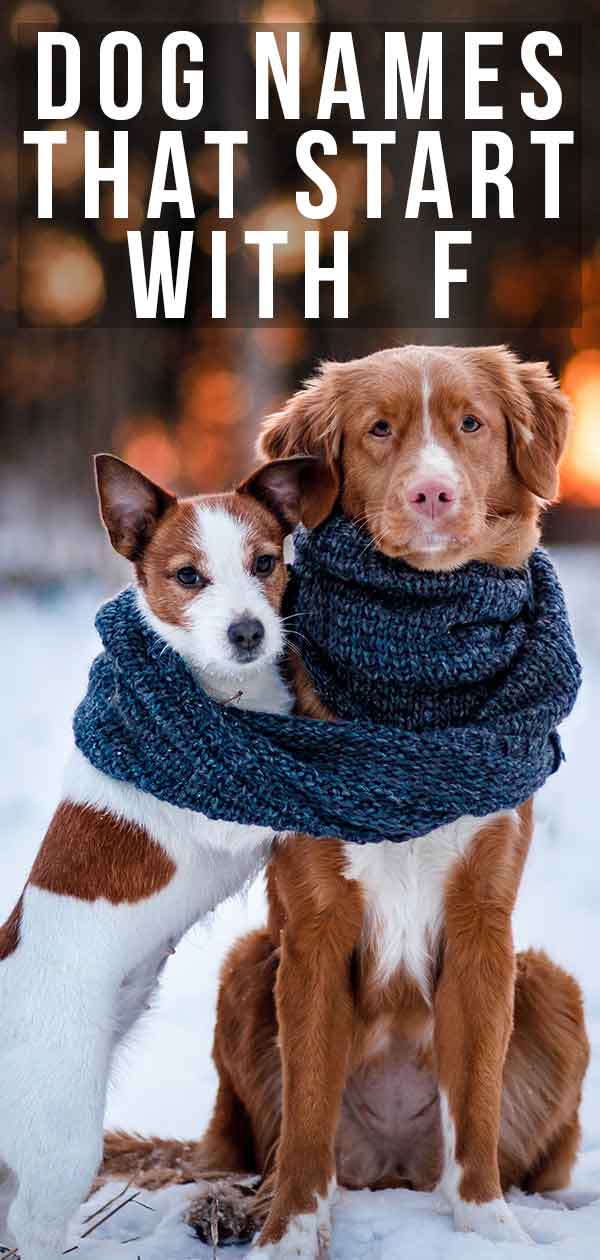 Tough Dog Names That Start With F
Is your canine big and tough? Or maybe your dog just THINKS he's tough, when he's actually hardly over seven pounds? Either way, a tough dog deserves a tough name. You'll find lots of tough names that start with F on this list.
Fafnir
Fiji
Foghorn
Feandan
Fergus
Fido
Fighter
Fitzpatrick
Flainn
Fleming
Flintstone
Flounder
Forrester
Foxtail
Freeman
Friduwulf
Friedrich
F8F Bearcat
Fytch
Freyr
Finnian
Fairbanks
Falconer