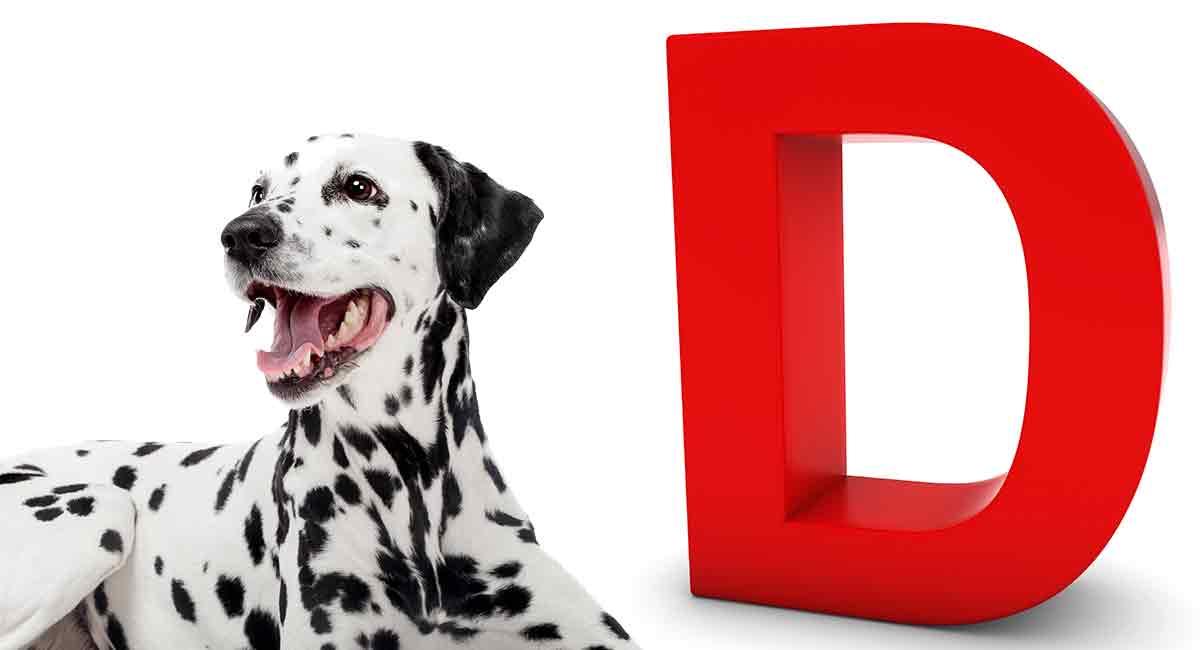 How many dog breeds that start with D can you name?
See which ones you'd missed from the list below!
Choosing a single letter to investigate, though, means you might even discover some breeds you didn't know about before.
Even just looking at dogs that start with D, there's a wide variety.
So let's look at the different dogs that start with D!
Dachshund
Dachshunds are a super popular little breed!
The main distinctive feature of the Dachshund is their long back, which looks even more exaggerated by their short legs.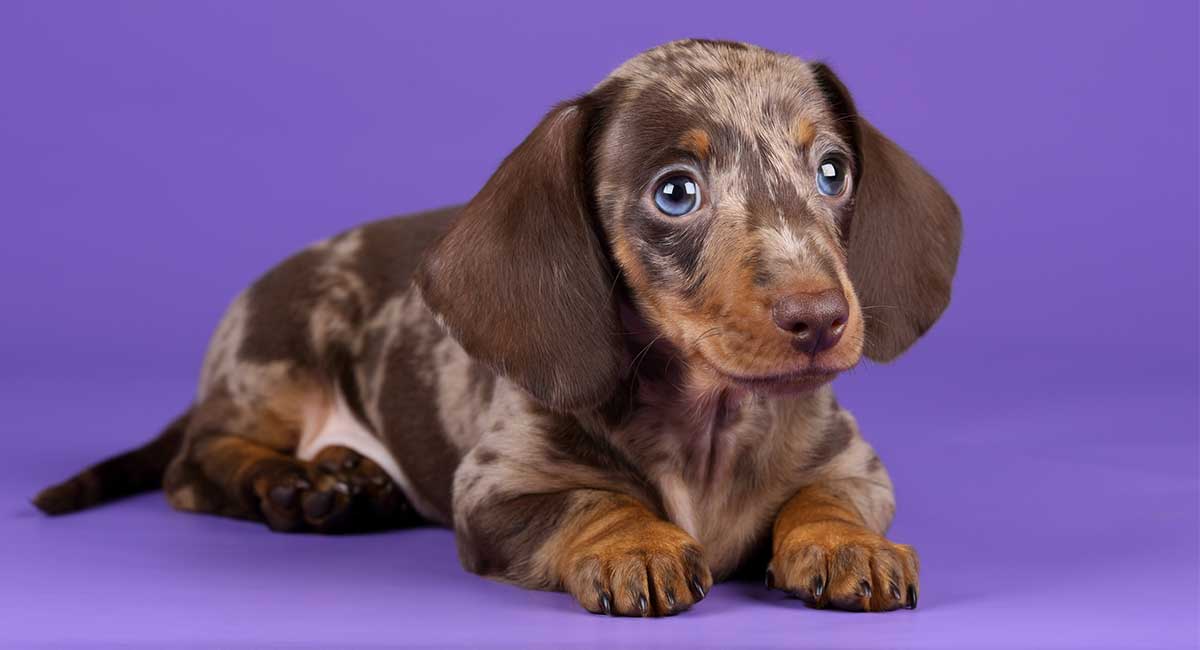 On average, they stand around 6 to 8 inches tall, but can be even smaller if you choose the miniature Dachshund.
These little dogs have huge personalities.
These energetic, stubborn, loyal dogs love to be around their family and get affection.
Their fur can be short, wirehaired, or long.
Longhaired Dachshunds require more brushing than shorthaired, but wirehaired coats need to be maintained by plucking or stripping the fur by hand a few times each year .
Although they cannot exercise as much as bigger dogs, it is still important to help avoid letting them become overweight.
Becoming overweight is a big issue because it can lead to herniated discs in their long backs.
Sadly they are plagued by health problems caused by their cute shape.
So if the Dachshund is not the perfect dog beginning with D for you, who is?
Dalmatian
You probably know of Dalmatians from the classic 101 Dalmatians story!
These dogs are loved for their unique, black and white spotted coat.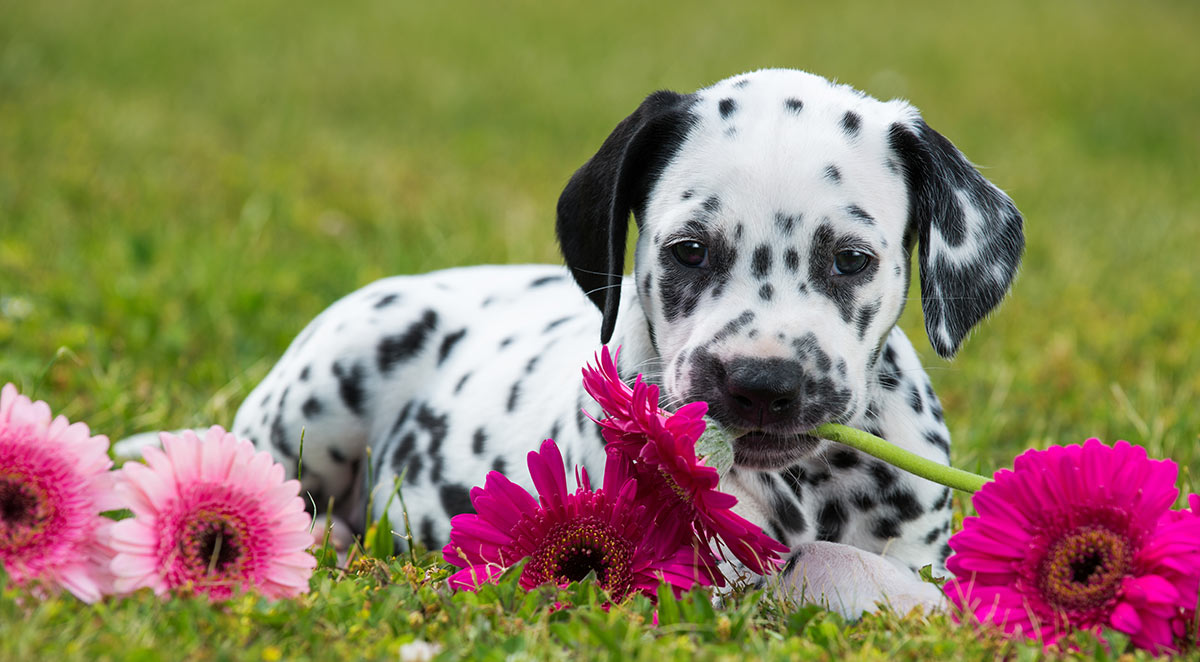 Dalmatians generally measure between 19 and 24 inches at their shoulders.
These dogs were originally bred to guard horses and coaches.
They are muscular dogs that love exercise, making them a great breed for people that love being outdoors!
However, don't go let them work hard until they're around two, as their bones and joints won't reach their mature strength until then.
Dalmatians are loyal to their family, but can be wary around strangers.
This is why early socialization and training are so important.
Although Dalmatians have pretty short coats, they shed a lot, so regular baths and brushing are necessary.
Unfortunately, Dalmatians can be prone to some health issues, like deafness, kidney stones, and hip problems.
Get your Dalmatian from a reputable breeder to ensure you're getting the healthiest pup possible. Obtain a record of genetic health testing from the parent dogs.
Dandie Dinmont Terrier
The Dandie Dinmont Terrier is another small choice. He can measure up to 11 inches tall, and weigh up to 24 pounds!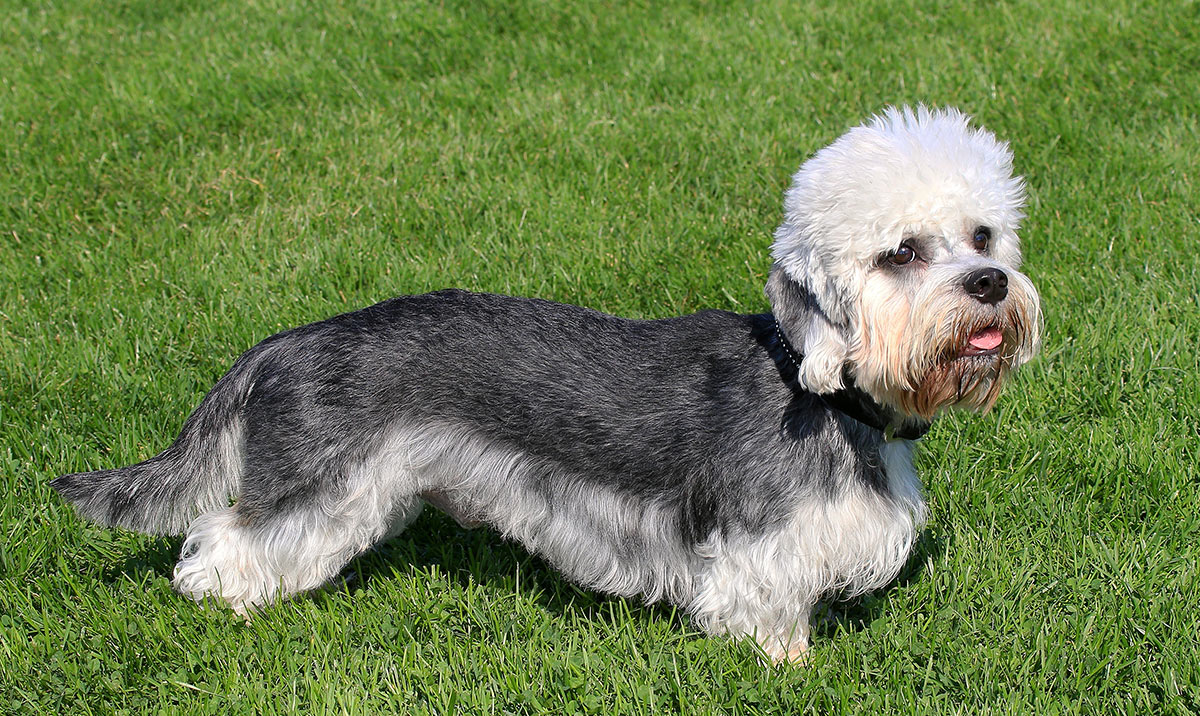 This breed has a large head and is distinguished by pale fur.
Dandie Dinmont Terriers actually don't shed, but require grooming daily and the removal of dead hair a few times each year.
They are intelligent pups that love playing and pleasing their owners, so take well to training.
These little dogs can easily become overweight, like Dachshunds, so it's important to monitor their diet.
Because these dogs were bred to hunt, keep them on a lead or in a secured area when outside so they don't get lost chasing after anything!
They also require a good amount of exercise, such as a walk, or some high energy play-time each day.
Their small stature means they're not great at keeping up over long distances or at fast paces.
They're a generally healthy breed, but can sometimes by prone to lymphoma and ligament dysplasia.
Danish-Swedish Farmdog
This breed is relatively small and was originally named the Danish Pinscher.
They have a lifespan of up to 13 years, making them a great family companion!
The Danish-Swedish Farmdog is low maintenance, and only occasional brushing and bathing is necessary.
These dogs have lots of energy, and should be exercised every day, whether going for walks, swims, or playing energetic games.
They are a generally healthy breed, but can be prone to hip dysplasia and dental problems.
A study by Janina Lukaszewska (et al) looks at a case of the Pelger-Huet anomaly, an inherited blood condition, in the Danish-Swedish Farmdog.
But this is not known to be a common health risk in this breed.
Deutscher Wachtelhund
The Deutscher Wachtelhund is a medium sized dog commonly used for hunting and tracking.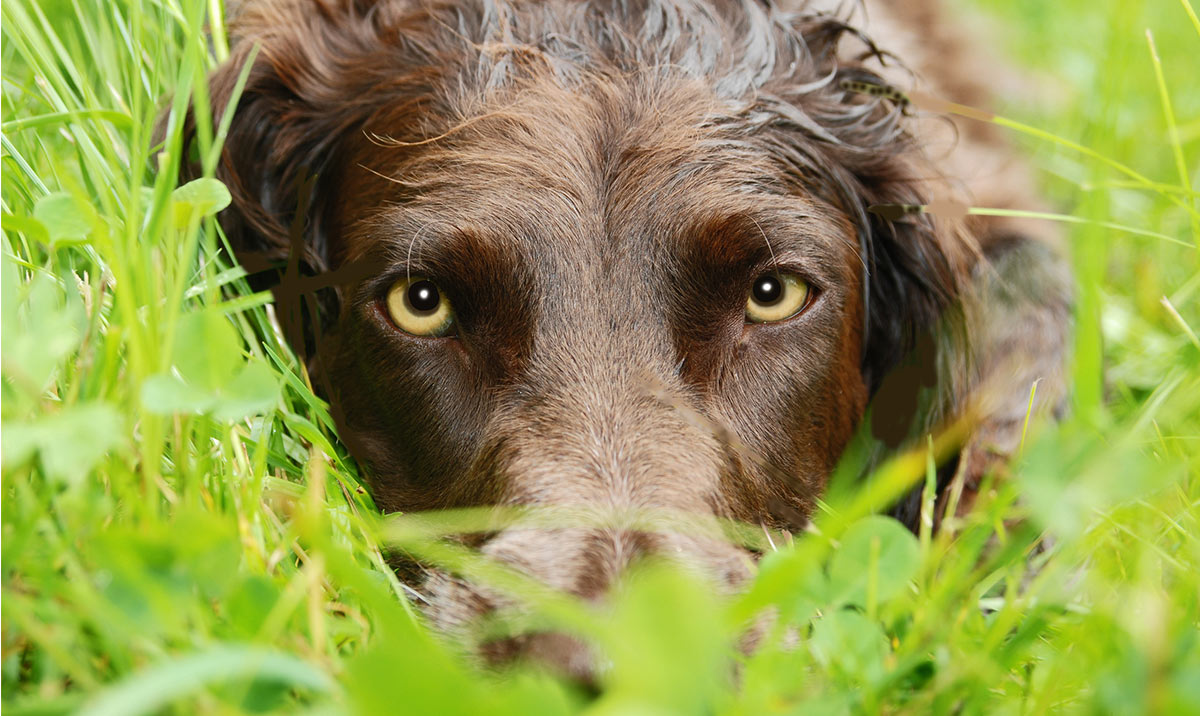 They are a long-haired breed with a undercoat for protection, and require weekly grooming and occasional bathing.
Deutscher Wachtelhunds are very energetic dogs, and should be muscular in body tone.
They love water, so swimming is a great form of exercise!
If you're looking for a dog you can do lots of outdoor activities with, the Deutscher Wachtelhund is a great option!
These are generally healthy dogs, although care should be taken to monitor their teeth and ears, as in all breeds.
Doberman Pinscher
The Doberman Pinscher is one of the larger dogs on this list.
They measure up to 28 inches at the shoulder, and can weigh up to 100 pounds!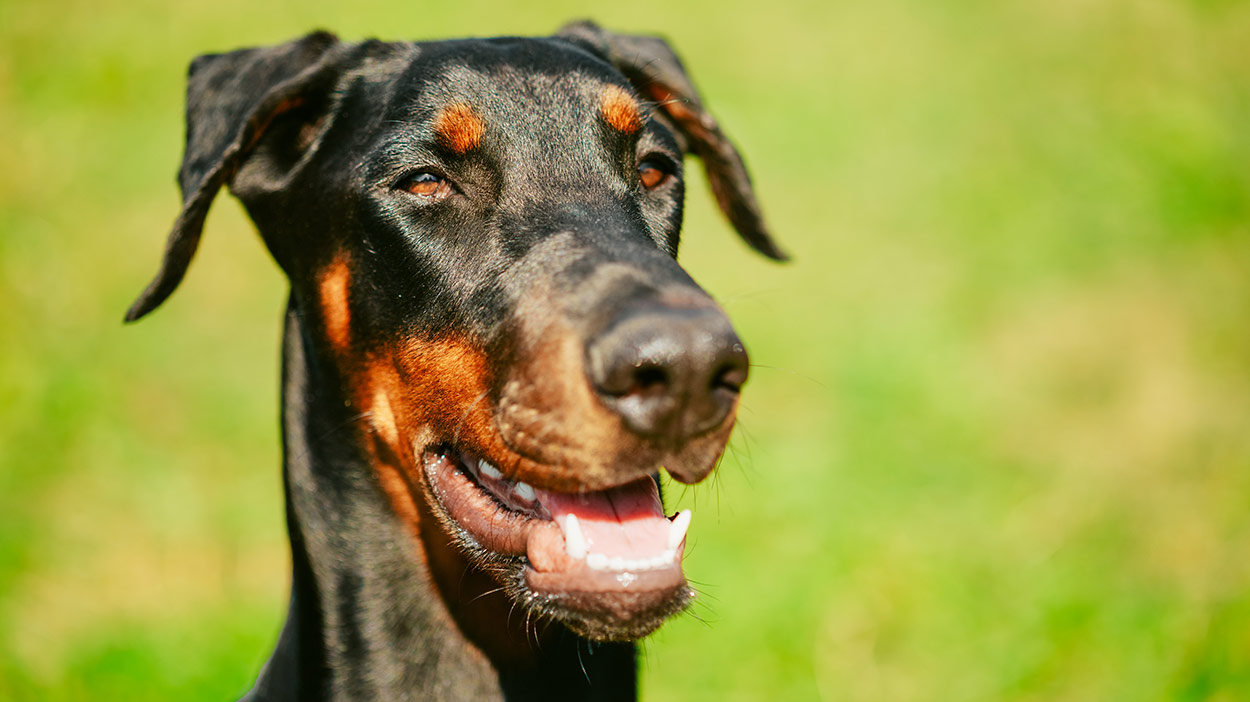 Their fur is short, and can be a range of colors, with rust-colored markings.
The Doberman Pinscher is requires very little grooming, but they do require a lot of exercise and playtime!
They love outdoor activities, so are a great breed if you love hiking and running with your pet.
This is a very intelligent dog that takes well to training.
Early training and socialisation are essential for these large dogs, as this strong breed can be difficult to manage!
Unfortunately, Doberman Pinschers are prone to some health conditions.
These include bloat, hip dysplasia, dilated cardiomyopathy, clotting, progressive retinal atrophy and hypothyroidism.
These health risks make choosing a reputable breeder extremely important.
Dogo Argentino
The Dogo Argentino is a large, muscular dog that can live up to 15 years old!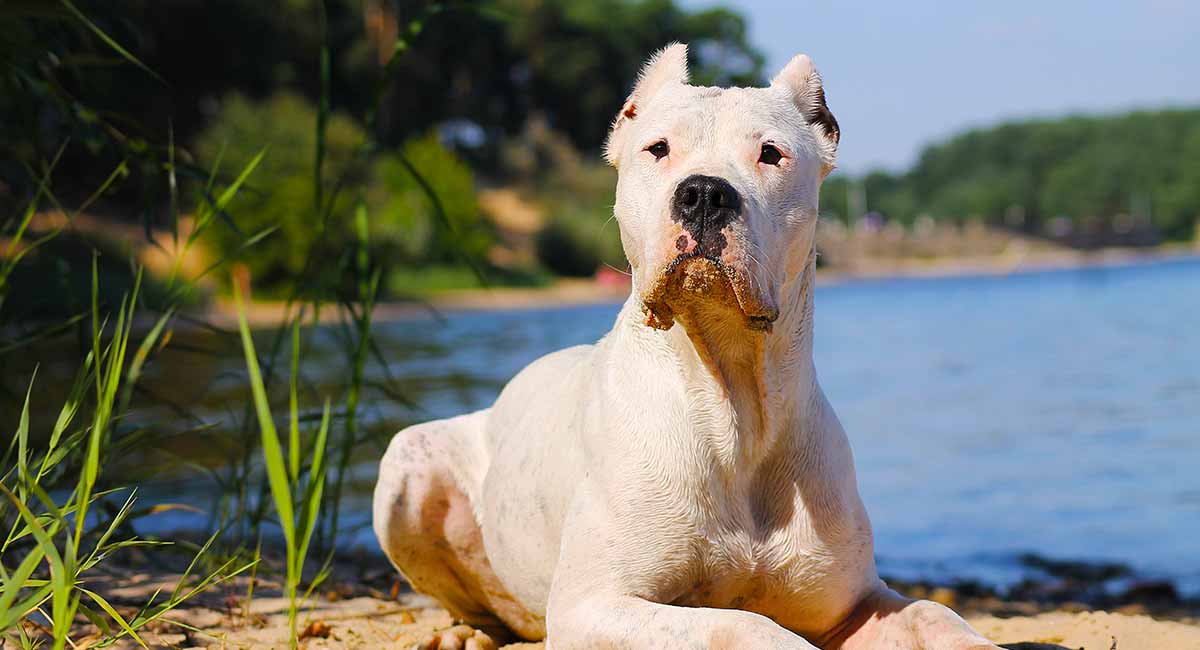 They were bred as hunting dogs for big-game animals.
This breed is not high maintenance when it comes to breeding, and only require occasional baths and brushing to stay looking healthy.
These muscular dogs require lots of exercise, whether you are taking them for hikes, walks, or runs, or simply just playing fetching games outside.
If you're not able to commit lots of time to exercising your dog, this is not the breed for you.
They are a relatively healthy breed with few hereditary problems. However, they can be prone to hearing issues.
Dogue de Bordeaux
The Dogue de Bordeaux (or Mastiff of Bordeaux) is a huge breed that usually weighs above 99 pounds!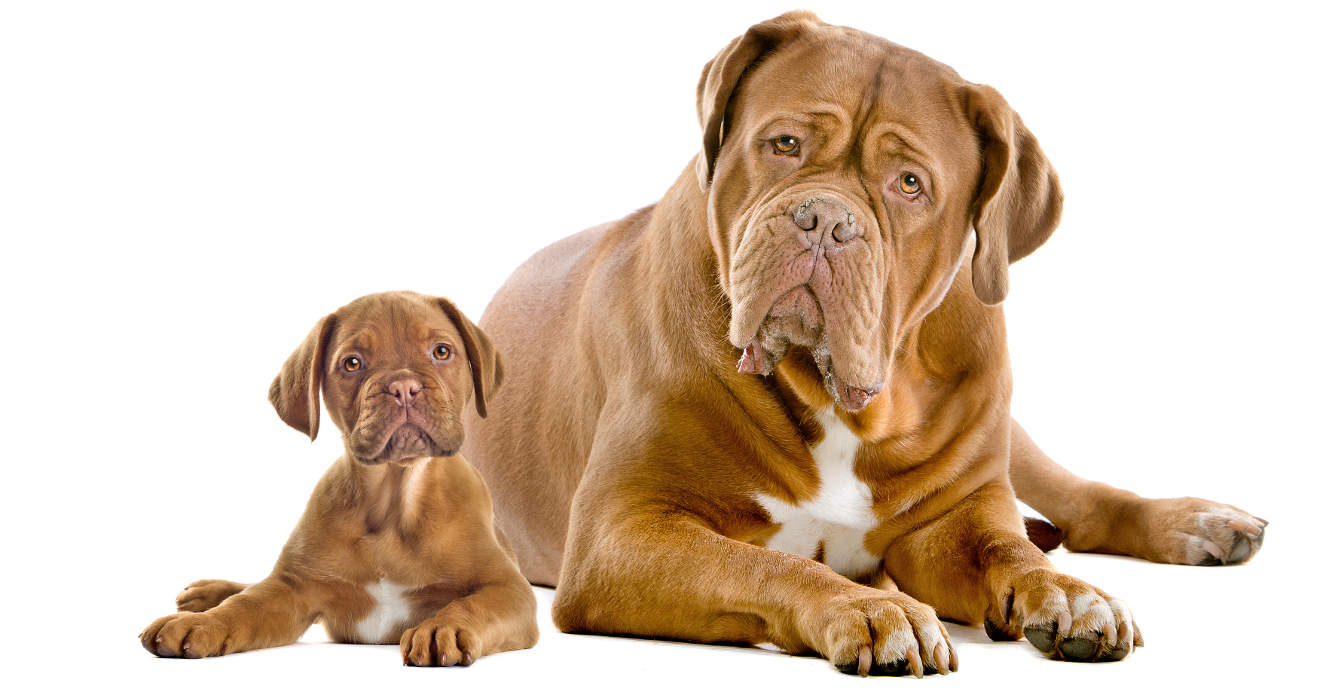 They have a short, fawn colored coat that doesn't require too much grooming and only monthly bathing.
However, they are known to drool a lot, which means you'll need to monitor their face to keep them clean and dry.
As far as temperament, they are loyal and friendly dogs, but can be quite stubborn in adulthood.
If trained and socialized early in life, the Bordeaux generally takes well to training.
Like other large dogs, Bordeaux puppies shouldn't be exercised too intensely, as this can damage their developing bones and joints.
Swimming is one of the best exercises for the Dogue de Bordeaux, as it is a lot kinder to their joints.
Unfortunately this breed is prone to several health issues, including bloat, heart disease, cancer, joint issues and epilepsy.
Finding a reputable breeder is therefore very important.
Even healthy Dogues often only live up to 8 years old!
Drentsche Patrijshond
The Drentsche Patrijshond (also known as Drent) is a medium to large dog that can live up to 14 years.
These dogs were bred as farm dogs, used for everything from hunting to carting produce.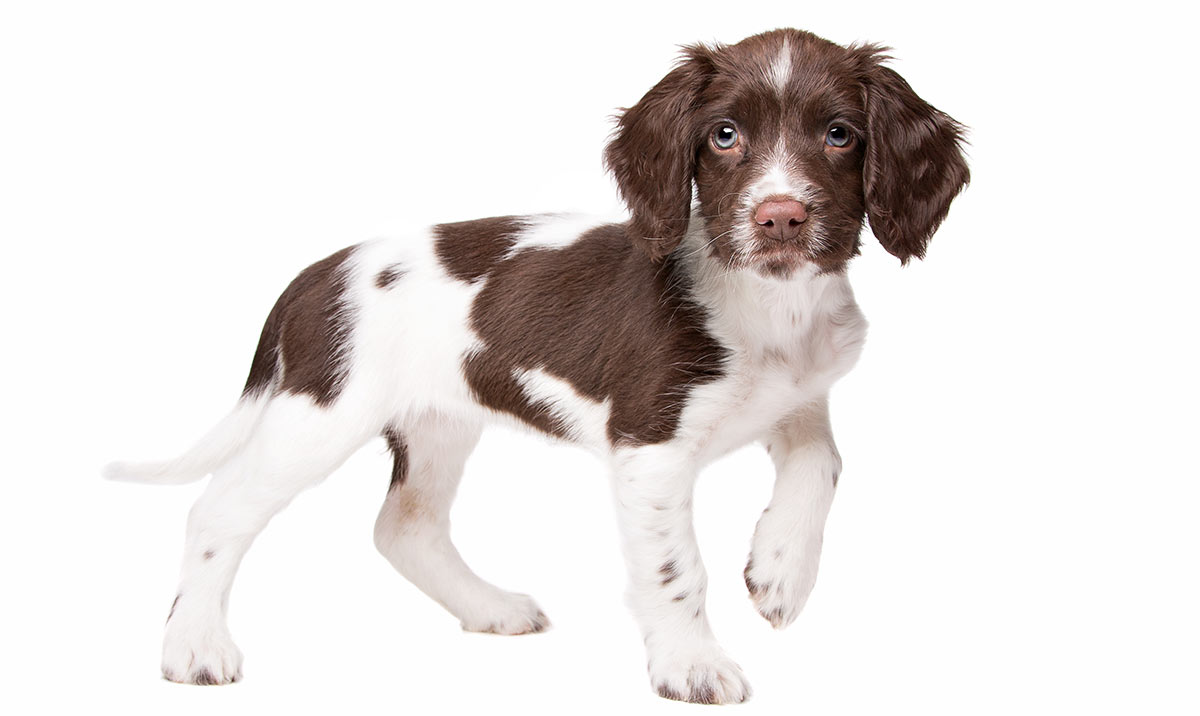 They are exceptionally intelligent dogs that take very well to training, as long as it is kept interesting!
The Drent has a half-long coat, which means it has short hair on its body, but feathering on its neck, legs and tail.
This breed sheds twice a year.
Brush in between shedding seasons, to keep the coat healthy and to give your dog some of the affection the breed craves!
These are incredibly energetic dogs that need and love exercise.
If you're looking for a dog you can take with you on outdoor activities or sports, the Drent is the perfect choice.
This breed won't suit people who cannot give it enough exercise.
Drents are relatively healthy but they do have a few hereditary health issues.
Drever
The Drever is a medium-sized, sturdy dog that can live up to 15 years.
Drevers have short, coarse coats that are easy to maintain and require little grooming. Occasional bathing and brushing will keep this breed looking its best.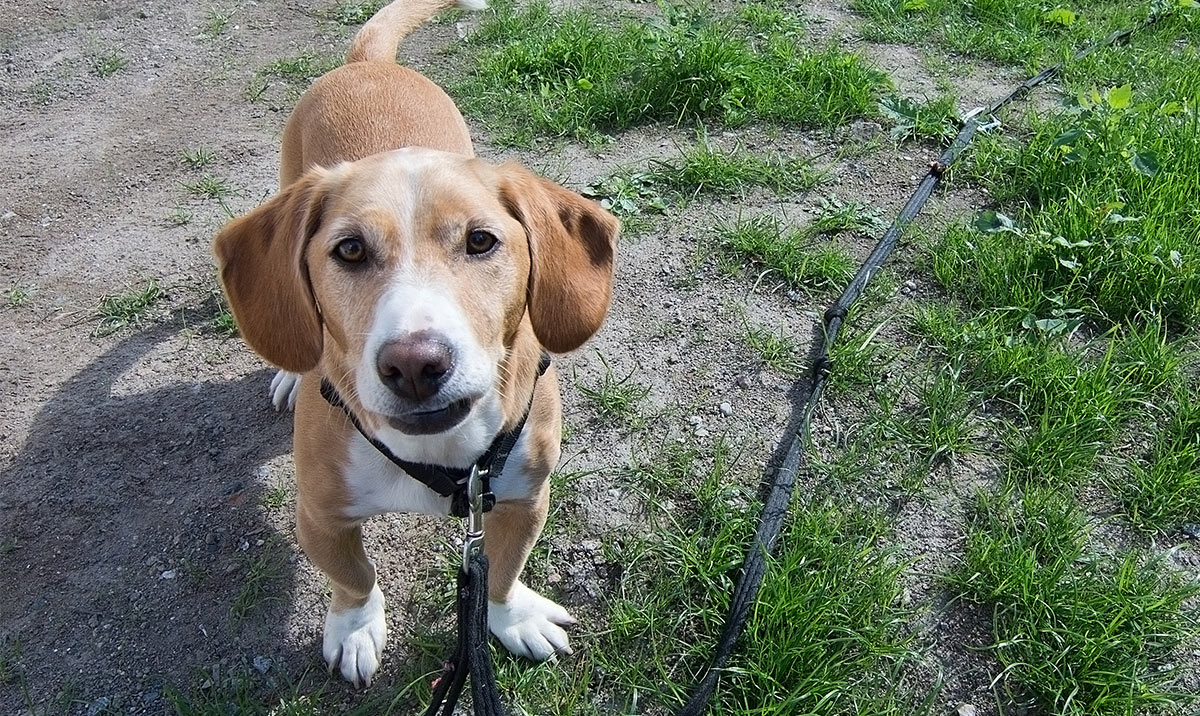 They are very good-natured dogs that love to be around people, but are energetic and need daily exercise and entertainment.
Outdoor activities are great for this breed.
Training can be tricky with the Drever, as they have a tendency to be stubborn, but it is necessary, especially given their hunting tendencies!
They are a generally healthy breed, but monitor their ears and teeth, as with any breed.
Dutch Shepherd
The final dog on our list is the Dutch Shepherd, a medium breed that can live to 14 years old.
Dutch Shepherds are energetic, athletic dogs, originally bred for their herding abilities.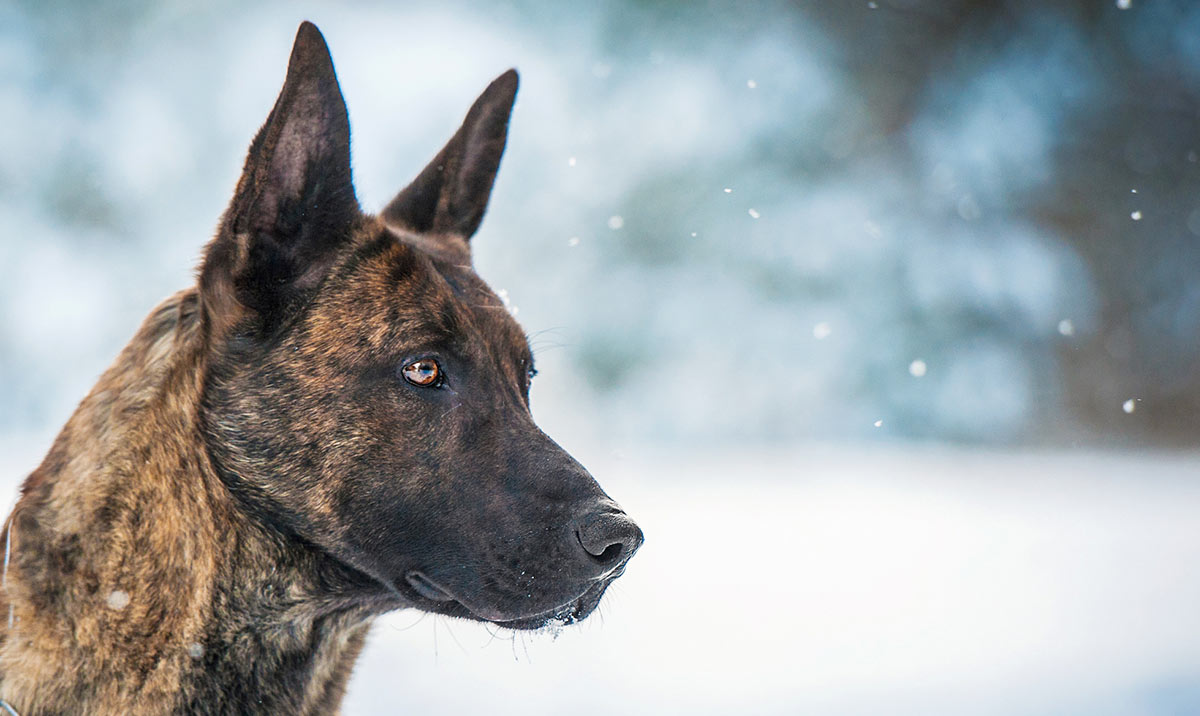 This original role is reflected in their ability to exercise and run around all day!
They are great companions to active people or families that want a dog they can take with them everywhere.
Their fur will be either a gold or silver brindle, and can come in one of three types:
Short hair
Long hair
Rough hair
The level of grooming they need depends on the type of coat they have.
Shorthaired Dutch Shepherds only need occasional brushing, but will need daily brushing when they start to shed.
Groom longhaired Dutch Shepherds once a week, and rough haired Dutch Shepherds once a month, with their coat hand-stripped twice a year.
Dutch Shepherds are very intelligent dogs that take well to training.
There are very few health issues the Dutch Shepherd is prone to, but keep an eye out for hip dysplasia and thyroid issues.
Dog breeds beginning with D
Hopefully you now have a better idea of the best breed for you!
Even just within dog breeds that start with D, there is a huge range of dog types.
Whether you need a dog that suits your active lifestyle as a companion, or simply want a dog that will settle down into home life with you, there's a dog for everyone on this list!
Do you have any of the dogs we've looked at in this list?
If you do, let us know in the comments what it's like to own one of these devoted dog breeds beginning with D!
Resources