What's In This Guide?
Few dogs are as recognizable as the adorable Dachshund.
From cartoons and caricatures, to old oil paintings and hunting prints, Dachshund puppies are well known and well liked around the world.
Dachshund FAQs
Use these links to jump to our readers' most popular and frequently asked questions about the Dachshund.
Here are some 'vital statistics' for the breed
Breed At A Glance
Popularity: 13th most popular dog breed in the USA
Purpose: Hunting badgers underground – nowadays a companion dog
Weight: Standard up to 30lb, miniature up to 11lb
Temperament: Loyal, protective.
In this article, we'll be taking an in-depth look at the history and original purpose of these charming and popular little dogs, and at what it's like to live with and care for our short legged friends.
Dachshund Breed Review: Contents
These are the topics you'll find below. You can click the links to skip to what interests you most.
History and original purpose of the Dachshund
Originally from Germany, the small but distinctive Dachshund was bred with a very specific purpose in mind. Their job was to hunt and kill animals underground.
The main purpose was to cull badgers in their tunnels. "Dachshund" in fact literally translates as "badger hound".  Badgers are a fearsome adversary and the working Dachshund needed to be a brave and feisty little dog.
They have also over the years been used to hunt from rabbits and foxes underground, and to track injured deer over land.
As such they have excellent scenting abilities, and a keen need to stay active and alert.
For this purpose they needed to have short legs and a strong body. Unfortunately, in recent years this shape has been extended way beyond its intended purpose.
Dachshund appearance
All Dachshunds are small dogs with very short legs in proportion to a relatively long body. They have a good length of muzzle, dark button eyes and soft dropped ears. These features are why many people see them as one of the cutest breeds available.
Dachshund puppies are most commonly found with smooth short coats, but they do also come in wire and long haired varieties.
Check out Otto, the gorgeous wire-haired Dachshund having fun on the beach in the beautifully shot video from the UK
Dachshund size and types
Dachshunds come in two sizes – standard,  and miniature.
The larger standard type usually weighs in at a maximum of 30lbs. The miniature is a truly petite version of his larger cousins at a maximum of 11lbs in weight and just six inches tall!
Dachshund coat color
We are perhaps most familiar with the Dachshund as a dark smooth dog, with a lighter brown chest. But the breed comes in quite a wide range of colors
From a light cream to a dark rich red, chocolate, or black. The black and chocolate colors have tan markings on their eyebrows socks and muzzle.
Dachshund coat patterns
There are several different permissible coat patterns in the breed. Including the solid single color, the brindle pattern, the piebald or patches pattern, and the usual but pretty mottled 'dapple' pattern.
If you are buying a dapple Dachshund it's important that your are aware of the health issues associated with this coat pattern – we discuss those in the health section below
Dachshund temperament
Although Dachshunds are predominantly pets these days, many retain the drives of their scent hound ancestors.
If you're looking for a more in-depth view of the Dachshund temperament, check out this article.
They may have a strong instinct to chase small animals and birds. As a result it is important that Dachshund puppies are taught a good recall from a young age. Alternatively they should be exercised on a long line when in areas that wildlife may be lurking.
Do Dachshunds bark a lot?
This is a breed that is prone to barking. When hunting underground they would need to alert their handler to their location, and so have been bred to be naturally noisy.
Without careful training they may prove a rather vocal member of your household.
Are Dachshunds aggressive?
Miniature Dachshunds are known for having temperament issues and grumpiness or snappiness is not uncommon.
A study published in 2008 recorded that Dachshunds were among those breeds more likely to show aggression to humans
Training and exercising your Dachshund
As with any puppy, the first type of training all dogs need to undergo is potty training and socialization.
Thorough socialization from a very young age will help your Dachshund to accept your friends into your home happily. And enjoy new experiences without anxiety.
Some enthusiasts claim that the breed can be naturally wary around children, so particular effort should be taken to socialize every Wiener puppy thoroughly with kids.
Dachshunds were originally a very active and lively breed – robust dogs that could work happily all day long. Unfortunately, due to exaggerations in their body shape, health issues have crept into the breed that means you will need to take special care when exercising your short legged friend
Let's have a look at those now
Dachshund health
It's important that you know what you are taking on when you decide to bring a Dachshund into your life. Breeding dogs with shorter legs has come at a cost.
And the price paid by the miniature Dachshund has been particularly high. Especially the smooth haired variety
Back pain in Dachshunds
In a survey of nearly three hundred miniature smooth-haired Dachshunds carried out in 2014, 10% had already been diagnosed with intervertebral disc disease (IVDD)  These were not old dogs – the median age was just three years.
Intervertebral disc disease is a horrible condition causing extreme pain, and even paralysis.  The American College of Veterinary Surgeons has information on recognizing and treating the disease, and it's important that you are aware of what is involved before taking the plunge.
The Dachshund Breed Council in the UK is working hard to raise awareness of the problems in the breed and you can also find health information on their website
Health tests you should check for
Dachshunds are prone to a form of hereditary blindness (PRA) found in many purebred dogs.  There is no need for your puppy to get this disease as there are now tests available to prevents it.
Another health concern for the breed is Lafora's Disease, a form of late onset epilepsy.
Lafora's affects approximately 10% of mini wire haired Dachshunds and only becomes apparent after around 5 years of age.
Both of these conditions have health tests available, which you must ensure any pup's parents have had before you bring him home. All good breeders will have tested their dogs before arranging for them to become parents!
You can find a full list of all the health tests currently available for Dachshunds on the Dog Breed Health website
We mentioned above that there are health issues associated with the merle coat.  A puppy only needs one merle gene to have the merle coat pattern. When two genes responsible for the merle coat color come together puppies may be born blind, deaf, or even without eyes.
Some unscrupulous breeders will arrange matings that carry this risk. See below for help in finding a caring and responsible breeder
Coat care and grooming
Grooming a short haired Dachshund is nice and simple, they won't shed too much and provided they are used to a quick brush once a week their coat will stay nice and manageable.
In very cold weather though they might benefit from wearing a coat when out walking, to keep them warm where their short coat does not.
Dachshunds really do need to be kept slim, so you will need to carefully monitor their food.
While Dachshunds don't require much in the way of grooming or bathing, but they do need special care to protect their long spines.
Special care needs
If you do bring home a Dachshund you will need to handle him with care. Only ever lift him at the chest and back end simultaneously.
When out on walks your dog will need to be lifted over obstacles, and you will need to make sure they do not play exuberantly with larger dogs who may accidentally injure them.
You should avoid leaving a Dachshund unsupervised with young children, as they may not remember to lift them as required to keep their backs protected.
It is also important to keep these little dogs slim, as extra weight can lead to more issues. And there is some evidence that not neutering your Dachshund puppy may help reduce the risk of back trouble. Do talk to your vet about this.
What looks adorable, is not necessarily in the dog's best interests. And the only sure way to avoid these painful spinal problems at the moment, is to avoid the breed.
If your pet does develop back trouble early medical treatment is essential.
Treating back problems
You'll need to get veterinary attention for your Dachshund at the first signs of trouble. Limping, whining, reluctance to move or any other sign of back pain is an emergency. Your vet will do their best to help.
Medication such as anti-inflamatories can be used in mild cases, along with crate rest. For more severe cases surgery can help a dog's suffering, but euthanasia is often the sad final result.
Although there is not currently a screening process for this condition, evidence suggests that back trouble does run in families so ask your breeder about the known cases in their Dachshund puppies' family tree.
Do Dachshunds make good family pets?
Although the Dachshund has some characteristics related to it's hound breed that can be challenging, they have a loyal following.
The breed is renowned for being very faithful companion dogs. They tend to be focussed on one owner, and prove a loyal and attentive companion to them.
Temperament issues seem to be less of a problem in the standard sized variety, but at the moment, we can't recommend the breed as a family pet due to their serious back problems.
However, if your heart is set on a Dachshund we are probably not going to change your mind. So read on to find out more about rescuing an older dog or adopting a puppy
Rescuing a Dachshund
In any breed where conformational defects are an inherent part of the breed standard (particularly severely shortened legs and flattened faces) we urge potential puppy buyers to consider rescuing an older dog instead
Buying a puppy that has been purposefully bred with a severe disability encourages the breeder to make more of the same.
Rescuing an older dog avoids encourage breeders, and also gives a pet that has been rejected a second chance at finding a happy home.  You'll find some Dachshund rescue organizations listed at the end of this article
Finding a Dachshund puppy
If we can't persuade you not to buy a Dachshund puppy, do at least try to find a less extreme version of the breed.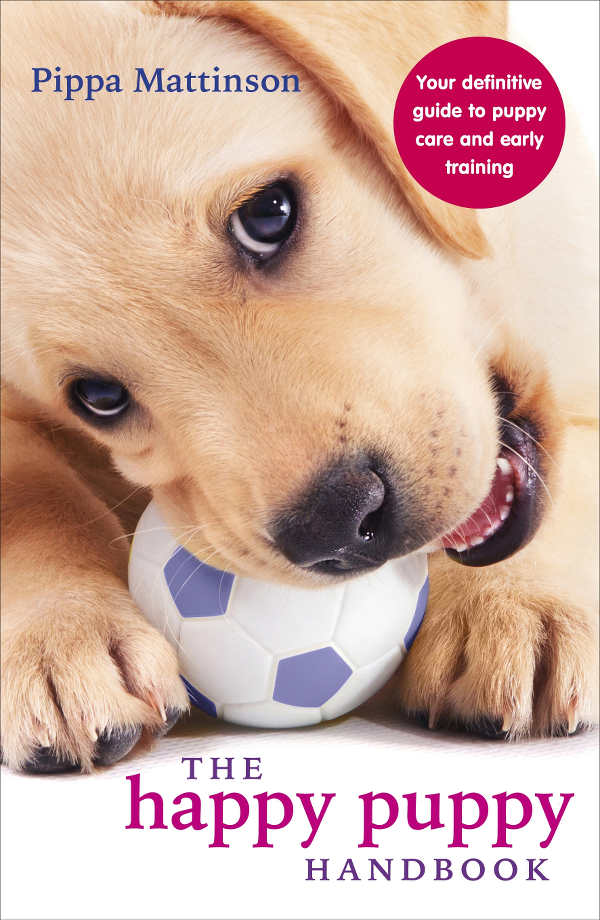 Check out our detailed puppy search page for a step by step guide to finding the puppy of your dreams
When looking at breeds with conformational defects, it can sometimes be easier to find a more moderate dog if you steer clear of breeders that are heavily involved in showing.
Dachshund breeders
You might be tempted to buy a Dachshund puppy in a pet store,  mall or puppy mills but this is a very risky. Choosing a breeder requires care.  Whether you buy from a keen hobby breeder or someone that has had a litter from a family pet
Check that both parents are friendly and have the temperament and appearance you are looking for in your puppy.
Pros And Cons of Getting A Dachshund
Cons: Unfortunately, as is often the case with dogs who are bred for a distinctive look, the Dachshund has suffered some sad and sorry health repercussions. If you buy a miniature smooth haired Dachshund the chances of your pet suffering painful back problems before reaching middle age is high.
You will need to handle your pet carefully to avoid back injury – and lift them up and down from high surfaces. And your pet health insurance premiums are likely to be high for this breed.
Pros: The standard wire and long haired Dachshunds, especially those bred for work (teckels) may have a healthier conformation and make a reasonably energetic and fit companion.  While they do shed a little, the short-haired and wire-haired Dachshund's coat doesn't need much attention.
Dachshunds don't need huge amounts of space or exercise and most will be happy in an apartment with a couple of short walks each day. The breed has a low incidence of cancer compared with some other dog breeds and those that escape back trouble should enjoy a lifespan of around 13 years
If you absolutely cannot resist the breed – your best bet for a healthy pet is the standard sized wire-haired dog.
Similar Breeds
Because of the painful back problems suffered by so many Dachshunds, we recommend that you consider other breeds instead.
Here are some small dog breeds with a healthier conformation
Check out our Dog Breeds List for more ideas.
Popular Dachshund breed mixes
Sometime choosing a mixed breed can help avoid some of the conformational extremes in purebred dogs.
Here are some popular mixes:
Not all mixed breeds are free from health issues though, so please read our mixed breed reviews carefully for the full story
Products And Accessories
We regularly review products and accessories for pet owners. Below are a selection of product reviews specifically for Dachshunds
Dachshund Breed Rescues
This is a growing list of Dachshund rescue organizations. If you would like us to add you to the list simply post your organizations details in the comments box below.
References And Resources
Dachshund Breed Council. 2016  Dach-Facts: Back Disease
American College of Veterinary Surgeons
Jensen V and Arnbjerg J. 2001 Development of intervertebral disk calcification in the dachshund: a prospective longitudinal radiographic study. Journal of the American Animal Hospital Association
Packer et al. 2013. How Long and Low Can You Go? Effect of Conformation on the Risk of Thoracolumbar Intervertebral Disc Extrusion in Domestic Dogs. PlosOne
Duffy et al. 2008. Breed differences in canine aggression. Applied Animal Behavior Science