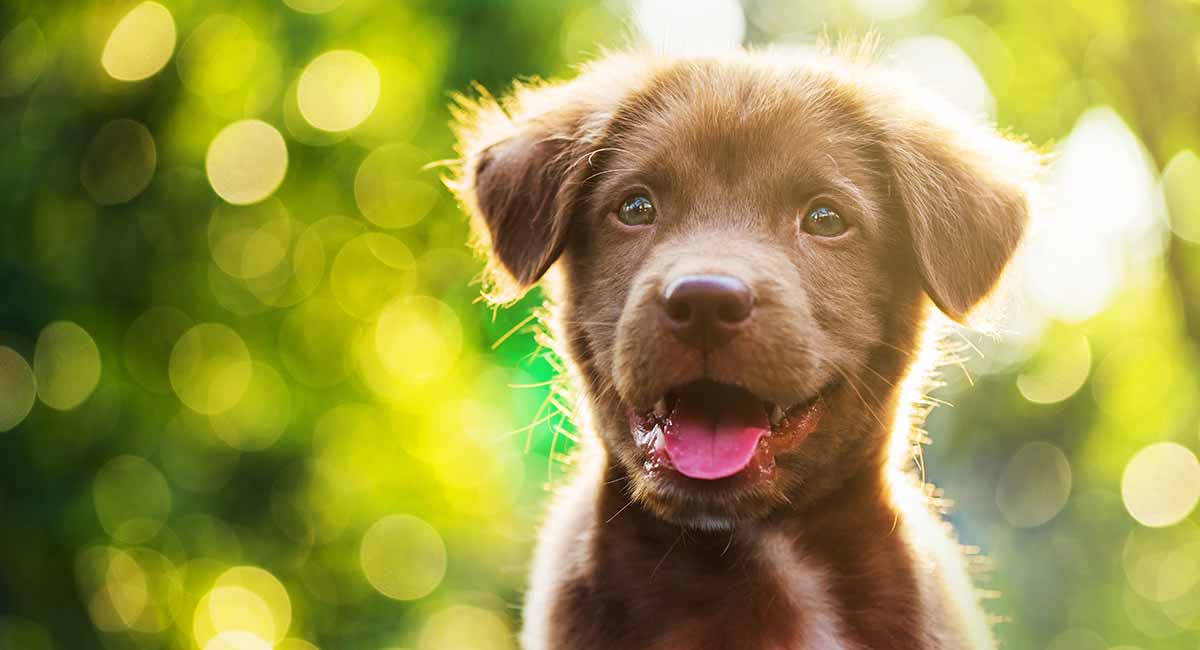 Is Your New Dog The Most Adorable Pooch On The Planet? Then She Will Need A Name To Match! Check Out These Super Cute Dog Names To Get Inspired.
We've got the cutest dog names ever, from cute names for little dogs to big dogs. Cute unique names and even traditional ones for males or females.
Nothing is more fun than picking out an adorable dog with big brown eyes, floppy ears, and four tiny little paws to match.
Getting a puppy or rescue dog can be a long process. And not always an easy one.
Did you spend hours hemming and hawing over the perfect breed? And then finding the best breeder or adoption agency?
Then you may have completely forgotten about one of the most fun activities of all; picking out a cute dog name!
Names do not only allow you to identify your dog, but they reveal a great deal about your own personality. And, of course, your new canine companion's traits as well.
If you are ready to pick out that perfect name, we have you covered with over 200 wonderful cute names for dogs in this article. We've cute boy dog names and cute girl dog names. Find the perfect name for your pup right here.
Our ten favorite cute dog names for 2019 are:
Abby
Roo
Shiitake
Tinker, Tinker Bell, Tinker Boy or Tinker Toy
Sir Wagsalot
Gidget
Tess or Tessie
Teddy or Teddy Bear
Munchkin
Stinker
Finding cute dog names
Nothing is cuter than a puppy, so why not give your doggo a cute dog name to match that cuteness?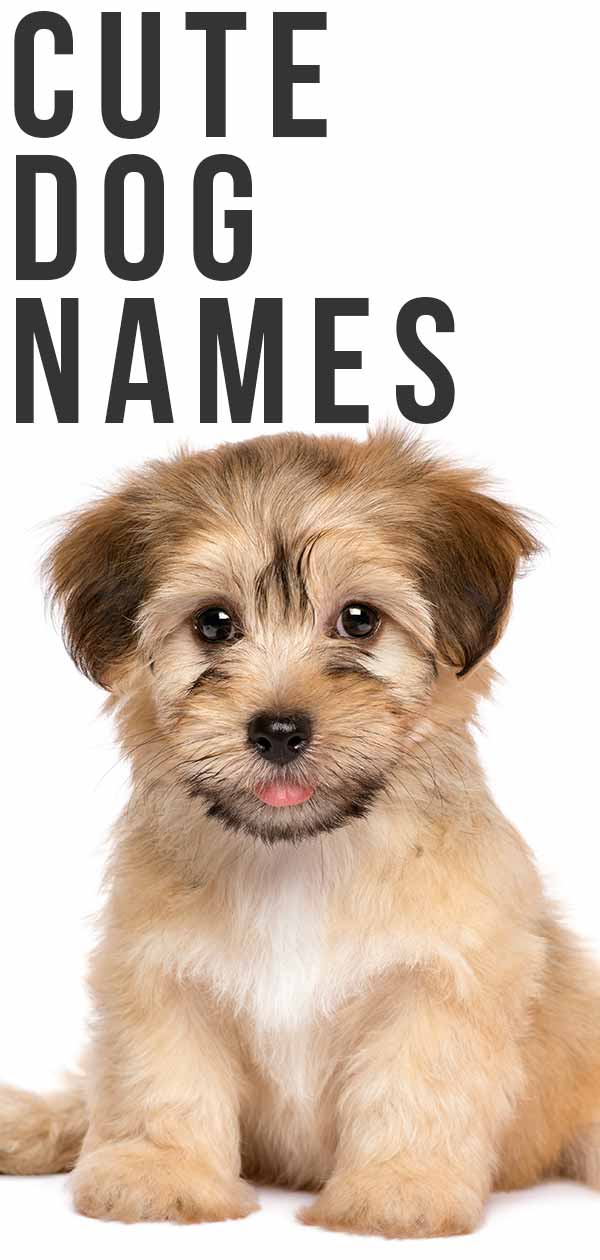 If you have a fun-loving personality and describe yourself as a spur of the moment type of person, then go ahead and run with whatever cute unique dog names come to mind.
You can use almost anything for inspiration in picking a name for your pup. Movie stars or movie characters, authors or book characters, famous or infamous personalities, food, drinks, games, places, you name it – the sky's the limit. In fact, Sky is a cute name!
Here are some cute puppy names that really spring to life.
Jellybean
Marbles
Oreo
Pickle
Scoot
Kazoo
Nacho
Song
Romper
Popcorn
Squirt
Noodle
Ferrari
Fink
Clay
If your dog is simply "electric" with personality, then here a few more cute dog names that you might choose.
Lightning
Bolt
Electron
Spark
Volt
Electro
Kilowatt
Flash
Blaze
Buzz
Of course, if your dog is full of it….full of energy that is, then the following cute dog names are wonderful choices.
Boogie
Turbo
Flyer
Zipper
Swifty
Pounce
Frisky
Speed
Twitch
Firecracker
Bullet
Diesel
Cowboy
Puppies are adorable. But sometimes young dogs are a bit too mischievous for their own good!
If you see a bit of a troublemaker in your pup soon after he arrives at your home, then these cute pet names might say a lot about your canine.
Crash
Calamity
Menace
Mayhem
Pandora
Pandemonium
Troublemaker
Gremlin
Discord
Vex
Commotion
Loki
Entropy
Havoc
Anarchy
Mess
Aspirin
Some experts recommend choosing a two syllable name so that you can use the inflection in your voice to communicate emotion and urgency to your pup. That's harder to do with very short names.
Cute Female Dog Names
If you have a female pup, choose from cute girl dog names that are cute as a button, just like she is. Fortunately, there are hundreds of options when it comes to cute names for girl dogs.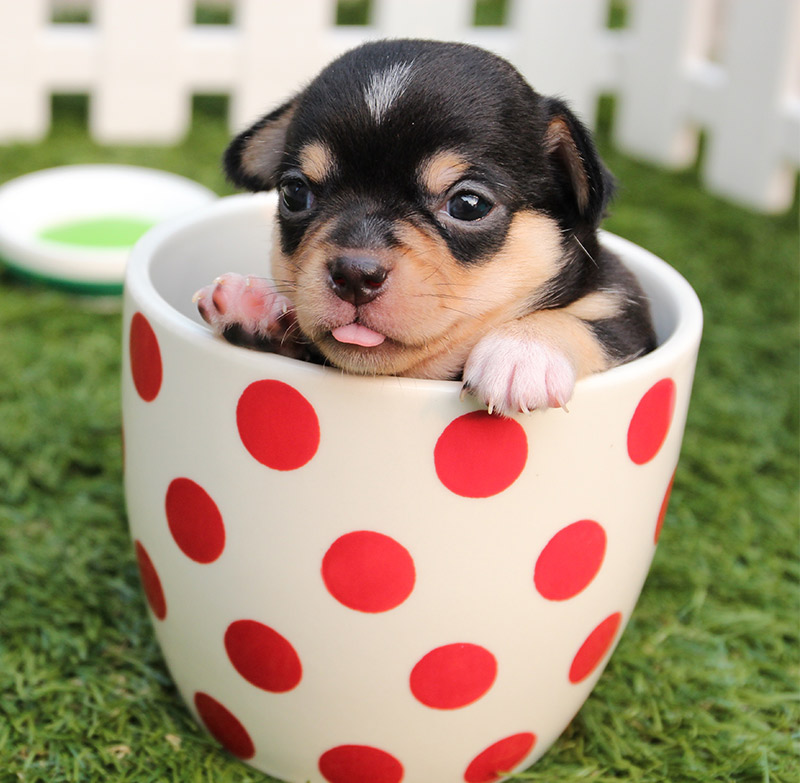 Some of our favorites are definitely both human and flower inspired like some of these goodies.
Rose
Lily
Daffodil
Marigold
Dahlia
Iris
Jasmine
Camilia
Violet
Peony
Poppy
Azalea
Hyacinth
Petunia
Bluebell
Carnation
Begonia
If you want a bit of a feminine touch, but are not so keen on the flower names, then some more traditional cute girl dog names include:
Angel
Allie
Roxie
Heidi
Cleo
Marley
Lulu
Bella
Lucca
Sandy
Baby
Mavis
Maggie
Dana
Dawn
Ginger
Diamond
If these cute female dog names didn't catch your fancy, we have a lot more ideas for you. Read on for cute food names for dogs and cute Japanese names for dogs.
Cute Male Dog Names
You know that names are used to identify a person. They also identify your pup.
A name says a great deal about personal identity. A gender-specific name is one way that we can signal whether our dogs are male or female. There are lots of options when it comes to cute male dog names.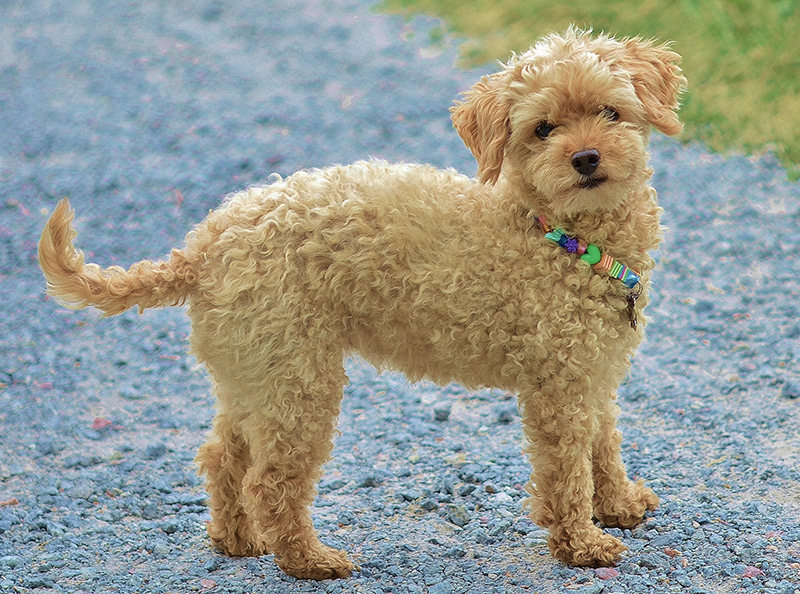 Let's start with some cute boy dog names. The following are great and traditional ones.
Super cute dog names for boys include:
Buddy
Mac
Beau
Fido
Fetch
Duke
Murphy
Boots
Sam
Oscar
Otis
Archie
Caesar
Banjo
Buttons
Max
If none of those cute boy dog names caught your eye, perhaps your boy needs a cool cute name.
Cool Cute Dog Names
Some of the coolest cute names for puppies that you can come up with are ones that already have special meaning.
When naming your pup, you may want to think about your favorite sport, pastime or vacation spot. With that said, Lebark James, Knitter's Helper and Cayman are a few good options.
If a deeper meaning is something you want to explore, then consider the name Sinbad. According to the United States Coast Guard, Sinbad was a mixed breed puppy that was adopted by the Coast Guard and traveled extensively on the cutter ship Campbell.
Not only was Sinbad a great comfort to the members of the Campbell crew, but he was an actual enlisted member of the guard and served on the ship during World War II.
If you have a military background, then you can see how Sinbad is the perfect dog name.
If you are a history buff, then you can take inspiration from the first POTUS, George Washington.
You may have learned that the president had a whole slew of pets, including a donkey and at least 50 dogs in his lifetime.
However, did you know that George's dogs had some pretty cute names, like the following:
Vulcan
Scentwell
Sweetlips
Tipler
Taster
Tipsy
Drunkard
Cornwallis
Thomas Jefferson had a dog named buzzy, Abraham Lincoln owned a canine named Jip, and James Garfield had a pup named Veto, so these are great cute doggy names as well if you are feeling presidential.
Unique Cute Dog Names
While most of the dog names that we have already shared are unique to say the least, there are some standout names that can really pique curiosity.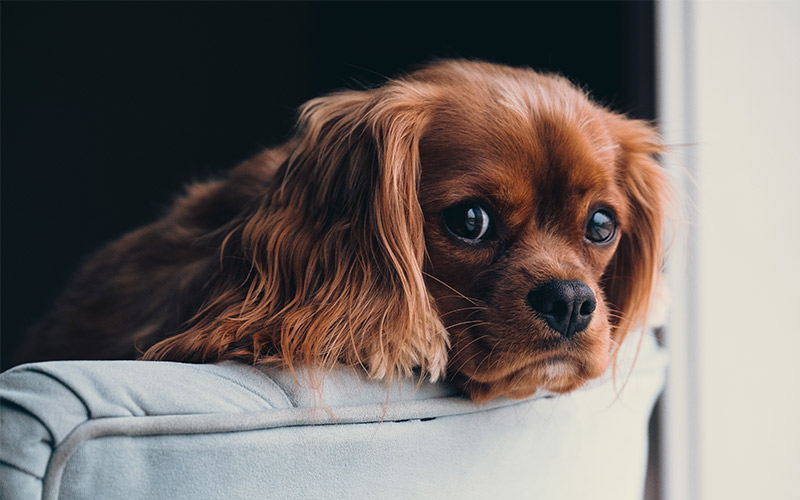 If your dog is one of a kind, then there are some names that are just as unique as he is.
Copernicus
Figaro
Phineas
Watson
Zoe
Gargoyle
Gideon
Octavia
Zander
Xavier
Echo
Wren
Rain
Aspen
Luna
Finn
Leif
Cute Small Dog Names
If you have a small doggo like a Maltese or Miniature Pincher, or maybe a gorgeous Pom, then the name you choose can certainly match the smaller stature of your pup.
After all, your tiny dog is going to grow into a small dog, so why not take a look at cute little dog names befitting his or her size, like…
Pip
Elf
Kit
Dinky
Odie
Flip
Puck
Squeak
Bullet
Dob
Spot
Lucy
Lady
Lucky
Cody
Cute Big Dog Names
Your dog may be small now, but you will see an amazing amount of growth within just one year. Especially if you have chosen a large or giant breed.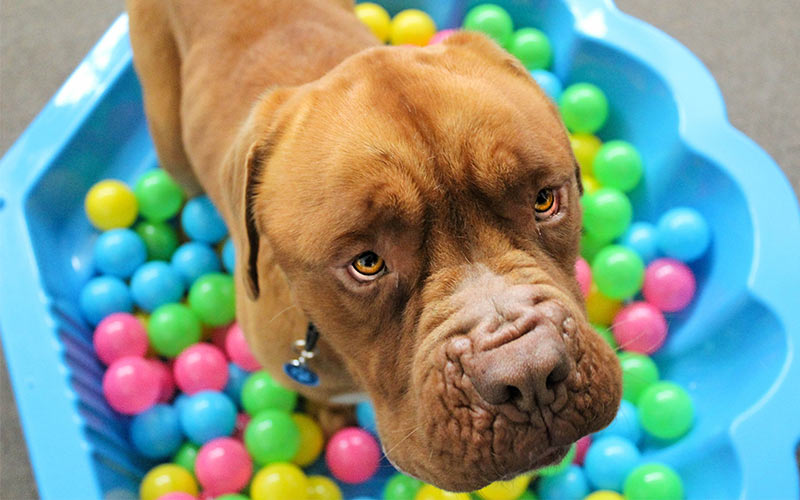 You may be shocked that your "giant" St. Bernard, Bullmastiff, or Cane Corso may gain a whopping 70 pounds in just one year.
You better prepare for life with a massive dog with an equally massive name.
Some of our favorite cute names for pets include:
Zeus
Bluto
Bruiser
Hulk
Moose
Moby
Titan
Terminator
Bear
Big Ben
Hercules
Mufasa
Thor
Hoss
Godzilla
Gigantor
Jabba
Hagrid
Kong
Sumo
Nero
Stag
Funny Cute Dog Names
If you are described as the class clown and you see your new dog following in his owner's foot steps, then you may want to think about a funny, but cute, dog name.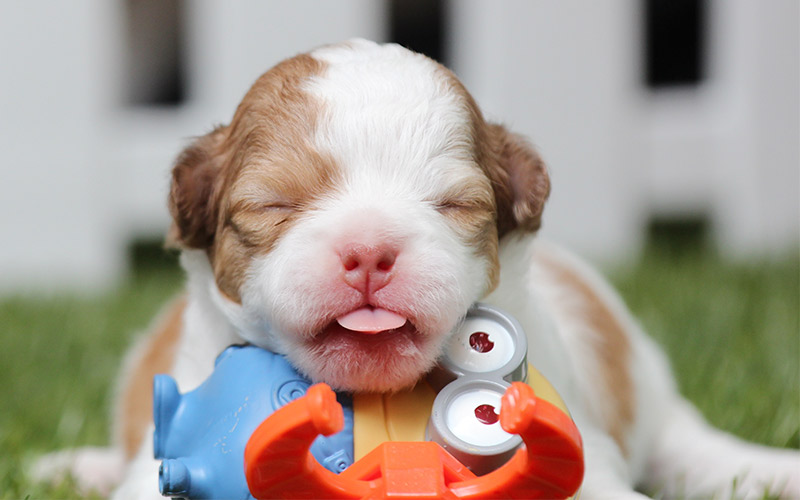 There are so many choices when it comes to funny cute dog names that make your chuckle, but here are a few to consider.
Mr. Barks-a-lot
Brad Sit
Droolius Maximus
Bad News
Miss Sprinkle
Dog
Diamond in the Ruff
Mary Puppins
Sir Chews-a-lot
Pavlov's Dog
Lucyfur
Cat
These are just a few examples of some of the pun-tastic names you can come up with.
Be creative and let your pup be the laugh of the dog park.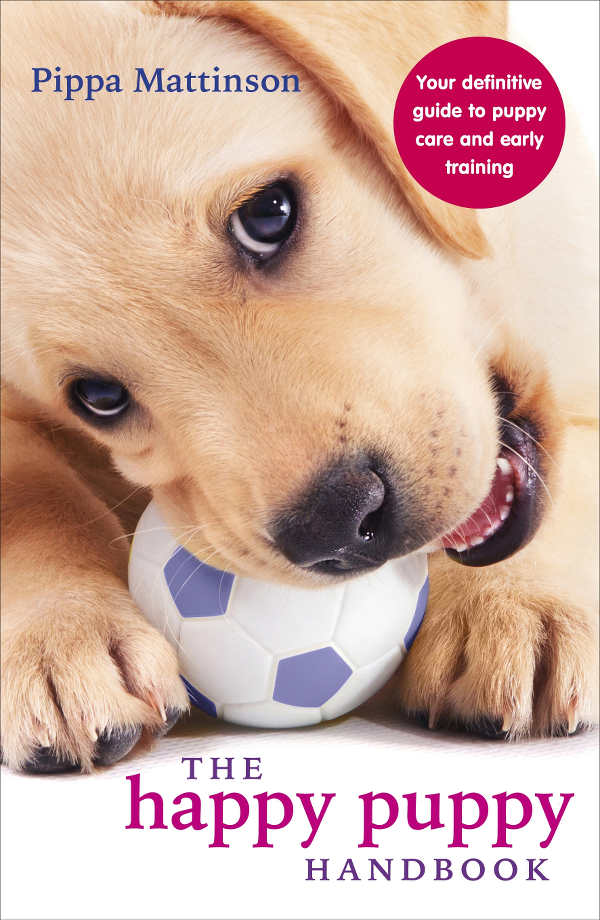 The Perfect Companion For Life With A New Puppy
You can, of course, choose an "ironic" or quirky name like one of the following. These are always good for a laugh or two.
Pork
Squirrel
Giant
Grizzly
Donut
Magneto
Puptimus Prime
Yoda
Taco
Astro
Attitude
Whiskey
Tequila
Cute Japanese Names for Dogs
Japan is rich in culture, blessing the world with food, technology, fashion and so much more.
So, don't be surprised if you hear some of the following popular Japanese dog names at the dog park.
Yoshi – Lucky
Hotaru – Firefly
Keiko – Blessed child
Kyo – Cooperative
Haru – Spring
Akira – Clear
Hiro – Generous
Daiki – Nobility
Pikachu – Anime character
Nao – Honesty
Sake – A Japanese drink
Totoro – Anime character
Yori – Trust
Yuki – Happiness or Snow
Toshi – Wise
Kiko – Chronicle child
Aiko – Child of love
There's something a little exotic and mysterious about a foreign name. You might also consider naming your new pup after your favorite food.
Cute Food Names for Dogs
Depending on what your favorite food is, it might make a cute name for your cute dog.
Here are some suggestions based on our favorite food and drinks:
Biscuit
Brownie
Cheddar
Cocoa
Cookie
Corona
Ginger
Guinness
Honey
Peaches
Peanut
Pepper
Pickles
Porkchop
Oreo
Whiskey
Cute Dog Names Summary
If you have a new dog or if you are planning on getting one soon, then naming your new companion is half the fun of puppy ownership.
The best name is the one that really speaks to you and fits your dog, and we have provided you with a ton of options that we feel are fun, cute and interesting.
Our advice is to speak your favorite names out loud. You'll want to pick a name you don't mind saying again and again.
Call your new dog by each of the names you are drawn to, and see which one sounds like a good fit. Who knows? Maybe your dog will choose its own name by responding enthusiastically!
What's your dog called? We'd love to hear your cute dog name ideas. Let us know in the comments below!
This article has been revised and updated for 2019.
References and Further Reading
Coren, S. "The Art and Science of Naming a Dog." Psychology Today. 2011.
Hoffman, J. "You Named Me Brutus? Really?" The New York Times. 2013.
Miller, P., CPDT-KA, CDBC, "The Importance of a Dog's Name with Regards to Training," Whole Dog Journal, 2011.
Zacharias, Y, "The Science of Choosing a Dog Name," Modern Dog Magazine.