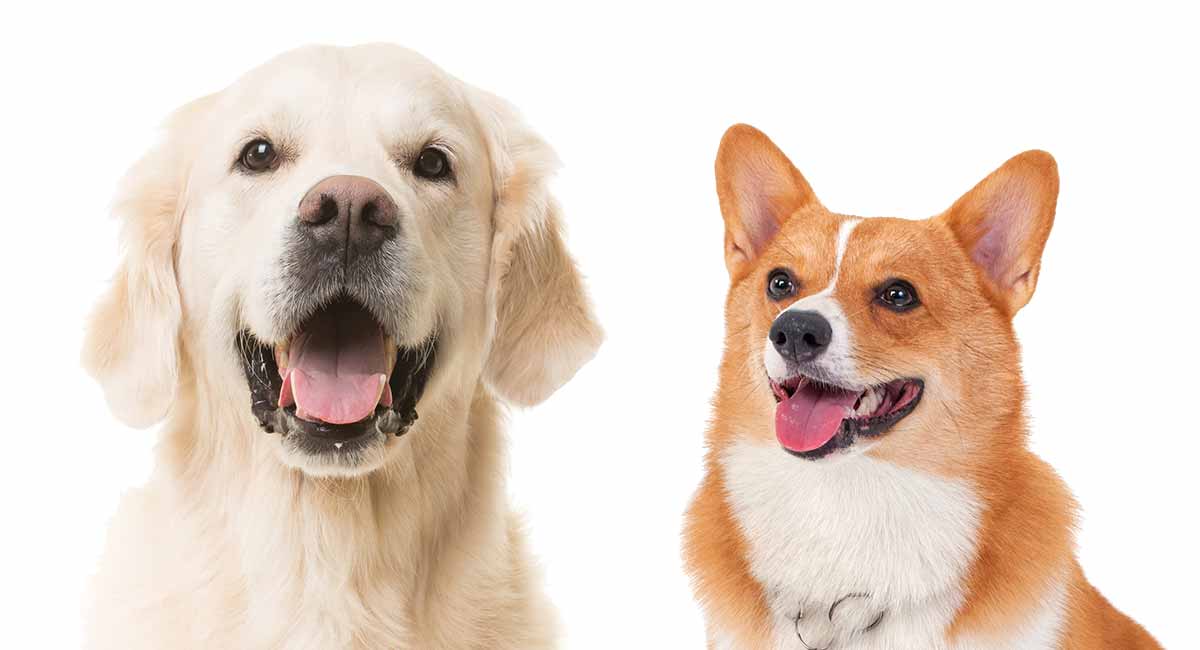 The Corgi Golden Retriever mix is a small to medium sized dog with a sturdy build. They come in a range of golden, black, brown, tan and fawn colors and patterns. F1 crosses will have the characteristic Corgi short legged appearance. Golden Retriever Corgi mix dogs are confident, alert and affectionate to their families. They can be good apartment pets and lapdogs, despite their larger build and active traits. But despite having a decent lifespan heading into the early teens, this breeds health is a major consideration for new puppy parents. Today we'll take a look at whether you have the right lifestyle for this unusual mix!
Contents
Known as the Corgi Retriever, Corgi Golden Retriever or Golden Corgi, this little mixed breed dog is amusing, energetic and very loyal. Second generation crosses can be taller than mixes with purebred Corgi and Golden Retriever parents.
What is a Corgi Golden Retriever Mix?
The Corgi Golden Retriever mix is the offspring of the purebred Corgi and the purebred Golden Retriever! They can either be a Pembroke Welsh Corgi Golden Retriever mix or a Cardigan Corgi Golden Retriever mix.
Popularity: Rising
Purpose: Companion
Weight: 28-75lbs
Temperament: Confident, smart, affectionate
Rising quickly in popularity due to their sweet temperament and unique looks, the Corgi Golden Retriever mix is a fun, corky little companion. But this dog definitely has some unique needs and care requirements. This means that while they can make a wonderful pet for the right person, there are some things you should know about this crossbreed before deciding to take one home.
History of the Corgi Golden Retriever Mix
Corgi Golden Retriever mixes are relatively new, but we can learn a lot about them from their parents.
During medieval times, Corgi dogs were the coveted breed of nobles and royalty. Still, with a squat build and bright intelligence, the little Corgi was also a talented herding dog. In fact, their build made them the perfect candidate for driving cattle, as they were small enough to avoid rogue kicks and quick enough to keep pace, nip at heels, and keep cattle in order.
The Golden Retriever is a Scottish breed who is the likely successor of a number of ancient breeds. Some of these include the extinct Tweed Water Spaniel, Yellow Retriever, Bloodhound, and Irish Setter.
Created to be a rugged, resilient sporting dog who could handle the harsh terrain of the cold, rocky Scottish Highlands, the Golden Retriever was a hunter's best friend. Golden Retrievers made their way from Scotland to America and Britain in 1908 and quickly became a favorite of hunters, families, and breeders. This was due to their sweet disposition, loyal nature, and intelligence! Today, they are mostly utilized as favorite family pets and popular service animals.
Corgi Golden Retriever Mix Appearance
The Corgi Golden Retriever mix will vary from dog to dog, but first generation crosses will all have some similarities. They will have a dense thick coat, floppy ears, long coats and short legs. Their build will be fairly broad and their noses long.
Their coats will combine or include just one of the standard colors found in Pembroke Welsh Corgis, Cardigan Welsh Corgis or Golden Retrievers. These include:
Fawn
Black and Gold
Blue Belton
Tan
Blue
Sable
Blue Belton
Brindle and White
Red and White
Sable and White
Blue Merle and White
Golden
Grooming and Bathing
Grooming your Corgi and Golden Retriever mix will likely mean a good brushing with a slicker brush two or three times a week to help keep loose hair under control. During shedding season, you may want to brush your Corgi Golden Retriever crossbreed once a day.
They will also need an occasional bath with a high-quality dog shampoo to keep their skin and coat looking its best. Of course, experts recommend keeping their nails trimmed regularly so they don't crack or split. In addition, their ears will need to be checked and cleaned on a regular basis to keep them free of debris and waxy buildup that could cause infection.
Are Corgi Golden Retriever Mixes Hypoallergenic?
The Corgi and the Golden Retriever both have thick, high shedding coats. Their dander is rather free flowing around the home, and best avoided by allergy sufferers!
Corgi Golden Retriever Mix Size
Chances are the average Corgi Golden Retriever cross will be on the smaller side as far as weight and size are concerned. However they could range anywhere from 10-24 inches in height, and weigh between 28 and 75lbs!
Corgi Golden Retriever Mix Temperament
A prospective Corgi Golden Retriever mix owner can expect a crossbreed that is intelligent, playful, and loving. With his fun-loving disposition, clever mind, and adoring personality, there is a reason this mix is a favorite! Still, a prospective owner should keep in mind that Corgi breeds and mixes are known for herding, and instinctively, they may have a habit of herding family, friends, and even other household pets.
The Golden Retriever is a family favorite for a reason. This breed manages to stay in the top spot year after year due to their reputation for being such an intelligent, loving, and loyal dog. Their mixed breed puppies often carry these traits too.
Are Golden Corgis Good With Kids?
If your puppy takes after the Corgi side of the family they might have a bossy streak. They may not be patient enough for families with very small children, and Corgi enthusiasts say these dogs do best if youngsters are older than eight years of age.
Whether this crossbreed is great with young kids or simply tolerates them will be left up to chance. Unlike the Corgi breeds, the Golden Retriever makes an excellent pet for those with young children, as they are playful, gentle, and very patient. Still, owners should note that Golden Retrievers can be quite energetic and can behave rather puppy-like, even into adulthood.
Training a Corgi Golden Retriever Mix
Training your Golden Retriever Corgi mix will certainly depend on the temperament they inherit from their purebred parents. Corgis tend to be independent thinkers and may not be as easy to train as their Golden Retriever counterparts, who are eager to please and love making you proud!
Golden Retrievers are eager to please and easy to train. Though it will take a patient and loving owner who is willing to wrangle the slow-maturing Goldie and harness their energy in a positive way.
The treat-based reward system, and positive reinforcement tend to work wonders even with the most stubborn of dogs. Both the Corgi breeds and the Goldie are sensitive dogs, so this means the Corgi Golden Retriever crossbreed is not going to handle harsh corrections. So try and keep training fun and positive for both of you!
As with all dog breeds, we highly recommend early socialization and obedience training beginning from puppyhood. Early socialization and training will help keep undesirable behaviors in check and will better ensure your Corgi Golden Retriever cross grows up to be a well-rounded pet.
Corgi Golden Retriever Mix Exercise
The purebred Corgi is a herding dog at heart and the purebred Golden Retriever is an energetic breed who loves to run and play! We recommend a nice, daily walk for your Corgi Golden Retriever crossbreed, as well as some outdoor fun to meet their exercise needs. A romp in the backyard, trip to the park, or a fun game of fetch are also great ways to burn off some of that pent-up energy in your dog.
Designer Dog Health
Crossbreeding is a practice as old as time, but that doesn't mean it isn't shrouded in debate, among various animal experts. Although crossbreeding seems like a trendy new topic, the truth is that it has been around since humans and dogs connected thousands of years ago.
The health of purebred dogs has long been a controversial subject, mainly due to excessive breeding in purebreds over generations in the hopes of maintaining certain breed standards. An unfortunate side effect of excessive breeding in purebred dogs is that the gene pool is subsequently shrinking.
This means genetic defects and heritable diseases are more likely to be passed down through generations. Those who support crossbreeding insist that the practice widens the gene pool, thus reducing the chances of genetic health issues being passed down. However, skeptics disagree, insisting that crossbred dogs and purebred dogs are equally susceptible to inheriting genetic diseases.
Corgi Golden Retriever Mix Health Concerns
As with all crossbreeds, your Corgi Golden Retriever Mix could be susceptible to any of the health concerns their purebred parents are prone to. For this reason, we like to suggest early health screening in your Corgi Golden Retriever mix puppy. Early health screening is a great way to learn about what your crossbreed could be susceptible to and will help you to better prepare for or maybe even avoid health issues in the future. So, it is important to go ahead and check out what the Corgi Golden Retriever mix could be predisposed to.
Corgi breeds are most prone to the following conditions:
intervertebral disc disease
lens luxation
hip dysplasia
urinary stones
degenerative myelopathy
epilepsy
von Willebrand's disease
progressive retinal atrophy
obesity
A prospective owner of the Corgi breed or any Corgi crossbreed should also note that Corgi dogs have a type of dwarfism called Achondroplasia, which is typically passed down to their puppies. It is true that Achondroplasia is the reason for the Corgi's famous squat build, but it can lead to complications such as overall discomfort in your dog and agility problems.
The Golden Retriever is most predisposed to the following:
subaortic stenosis
hypothyroidism
eye issues
osteosarcoma
seizures
mast cell tumors
Cancer is rife in Golden Retrievers. Make sure to ask the breeder whether there is any family history of the disease, and if so move on. Remember, your Corgi Golden Retriever Mix could be susceptible to any number of the above-mentioned health issues. This important to keep in mind when deciding if this breed is for you.
Corgi Golden Retriever Mix Lifespan
The Golden Retriever has a life expectancy of 10 to 12 years, and Corgi dogs have a life expectancy of 12 to 15 years. Purebred dogs tend to have slightly shorter lifespans than mixes, therefore you could hope for your Corgi Golden Retriever mix puppy to live into their early teens.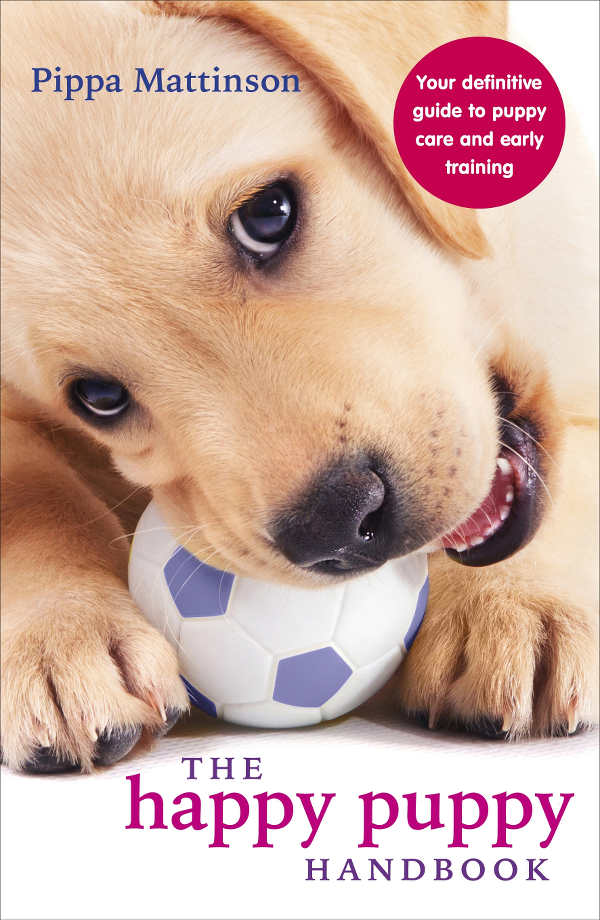 Are Corgi Golden Retriever Mixes Good Pets?
The Corgi Golden Retriever mix is the offspring of purebred dogs that shed, which means he may not be the best choice for those who suffer from allergies. Also, this is a breed who will need a good amount of exercise every day, as well as grooming at least two or three times a week.
Training could be somewhat trying if your Corgi Golden Retriever mix inherits the stubborn Corgi parent temperament. But for the most part, these crossbreeds are intelligent fun-loving dogs who enjoy being around their people.
They will require a loving home and bond tightly with their owners, so if you want to get a Corgi Golden Retriever mix, we recommend making sure you have plenty of time to spend with them. Also, this crossbreed will do best in homes with fenced in backyards where they can run and play freely. And finally, the Corgi Golden Retriever mix may not be the best crossbreed for very young children, as Corgis, in particular, aren't fond of younger kiddos under the age of eight.
Corgi Golden Retriever Mix Puppies
First generation Corgi Golden Retriever puppies will all have the dwarfism gene, and the health issues that come with it. Unfortunately therefore, we can't really recommend in good conscience any of the Corgi mixes as puppies from breeders. 
However, second generations onwards might not inherit this gene. Therefore if you want a Golden Corgi puppy we highly recommend going for one from a breeder that puts two Corgi Retriever parents together rather than two pure bred adults. A good breeder will know from puppyhood which of their dogs carries the gene and enable you to choose a puppy that way. However, in general breeding dogs that don't carry genes associated with health problems at all is best.
Dwarfism genes cause their cute shape, but this shape has a huge number of back and joint problems attached to it. If your heart is set on an F1 Corgi Goldie mix, then your best bet is to look for an older rescue dog of this cross.
Rescuing An Adult Dog
When you adopt an adult Corgi Golden Retriever mix you have a better idea of the extent of their health problems. You are also giving a new home to a dog that needs one. Rather than buying a type of puppy that encourages the breeding industry to create more dogs with health issues.
Find Out More About Corgis and Golden Retrievers
References
Turcsan B, Miklosi A, and Kubinyi E. 2017. Owner Perceived Differences Between Mixed-Breed and Purebred Dogs. PLoS ONE.
Howell T, King T, and Bennett PC. 2015. Puppy Parties and Beyond: the role of early age socialization practices on adult dog behavior. Veterinary Medicine: Research and Reports.
Sutter NB and Ostrander EA. 2004. Dog Star Rising: The Canine Genetic System. Nature Reviews Genetics.
Acumen L. 2011. The Genetic Connection; a Guide to Health Problems in Purebred Dogs, Second Edition.