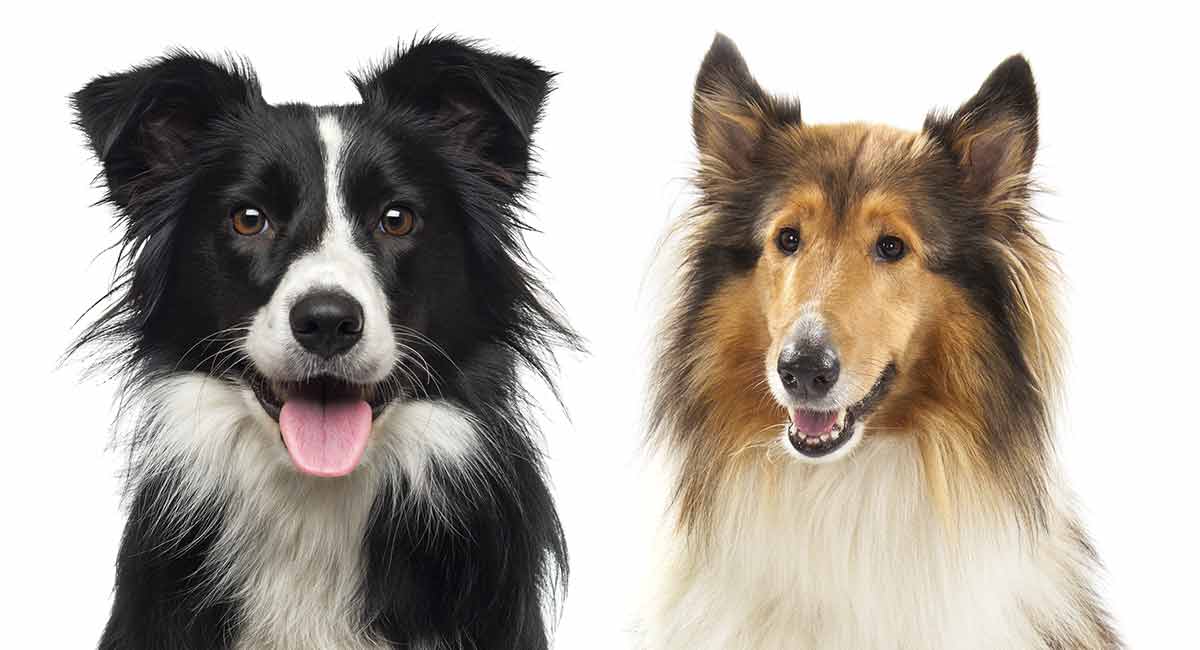 Collie vs Border Collie? Just because they share the name "Collie" doesn't mean that the Collie and Border Collie are the same. While they are both popular herding dog breeds, these two pups have very different personalities, with one much higher energy and the other far more social. Border Collies suit experienced dog owners that enjoy working with an intense, active and intelligent dog. The Collie is a better fit for someone seeking a gentle, devoted family pet.
Contents
Collie vs Border Collie History
The Collie is a sheepherding dog from Scotland. The ancestors of the Collie are thought to be a combination of local dogs and dogs brought to Britain by the Romans. Queen Victoria's love of Collies contributed to a growth in popularity of the breed in England and beyond, beginning in the mid-1800s.
The Border Collie is a sheepherding dog from the border regions of Scotland and Wales. The breed is descended from herding dogs brought to Britain first by the Romans and then by the Vikings. The Border Collie has a well-deserved reputation for being one of the smartest and energetic dog breeds. Border Collies thrive when they have a job to keep them busy.
The Difference In Appearances
The Collie is a medium to large dog with a lithe, graceful appearance. Adult males weigh 60 to 75 pounds and stand 24 to 26 inches tall at the shoulder. Female Collies are 50 to 65 pounds in weight and stand 22 to 24 inches tall at the shoulder.
Most people imagine a full, fluffy coat when they think of a Collie, but there are two coat varieties. The long-haired Collie is called "rough" and shorter-haired Collies are called "smooth." There are four recognized Collie coat colors: sable and white;l tri-color (black, sable, white); blue merle; and white. White Collies are mostly white, with some colored markings.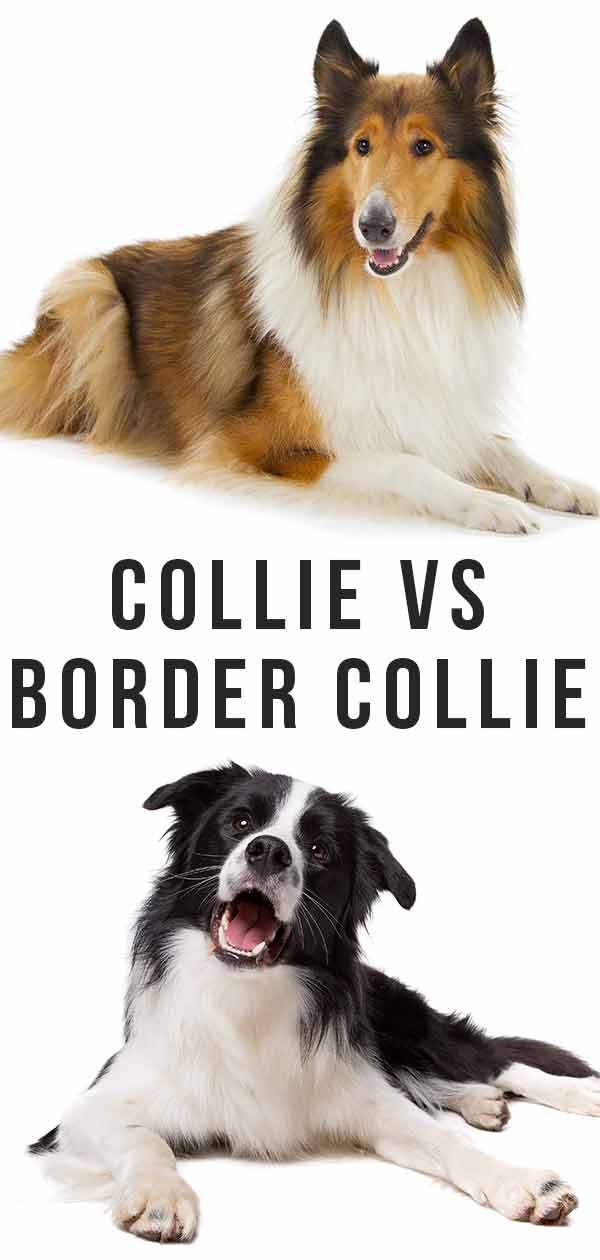 The Border Collie is a medium-size dog, smaller and shorter in stature than the Collie. Border Collie weight ranges between 30 and 55 pounds. Both males and females are muscular and athletic. Male Border Collies stand between 19 and 22 inches tall at the shoulder. Females are 18 to 21 inches tall.
Most people imagine a black and white dog with medium-long fur when they think of a Border Collie. But like the Collie, the Border Collie also has the two rough and smooth coat types. While black and white is common, Border Collie coats can come in any color or combination of colors.
Border Collie vs Collie Shedding
Collies and Border Collies (both rough and smooth varieties) have dense double coats that shed seasonally. Rough and smooth Border Collies have similar grooming requirements. Expect to brush your dog's coat once or twice a week. Daily brushing may be needed during shedding season.
Do They Have Similar Temperaments?
Border Collie breeders have long valued herding ability over appearance in this breed. The Collie and Border Collie share similar backgrounds as herding dogs. Like most herding breeds, they are smart and very trainable, but there are significant personality differences between the two.
The Border Collie is known as an intense, high-energy breed. This dog does best with active, involved owners who provide their dogs with plenty of stimulating exercise and play. Many Border Collie owners enroll their dogs in canine activities such as sheepherding or agility and obedience trials to keep them happy.
Although the Collie does not need to be kept as busy as the Border Collie, regular play and exercise sessions are important for this breed. Less experienced dog owners might prefer the more easygoing Collie, but if you're up for the challenge, sharing your life with a Border Collie can also be rewarding.
Which Is Better With Kids?
The Collie is calmer and more laid-back than the Border Collie. They are content to be family pets and do very well in households with children. Border Collies aren't bad if trained and monitored closely, but seem to have more of an instinct to herd and nip which can be a problem with young families.
Collie vs Border Collie Training
Working dog breeds, and especially herding dog breeds such as the Collie and Border Collie, are trainable and eager to please. While easy to train, Collie puppies can benefit from the socialization that comes from organized puppy training classes.
Ongoing training is important for intelligent dogs like Collies, both to strengthen the bond between dog and owner and to keep them mentally stimulated. Always use only positive reinforcement training techniques with this gentle and sensitive dog.
Keeping both Collies entertained is important
Their intelligence and focus make the Border Collie trainable, but there are some special challenges that should be addressed while training your Border Collie. Border Collies should be well-socialized around animals and people from puppyhood. Their strong herding instincts are not just for sheep. They may herd small children and other pets in the home.
Mental stimulation is key for Border Collies, so after they master standard training, be sure to provide your dog with ongoing opportunities to train and learn new things. Most Border Collies thrive with the kind of intense training associated with organized canine activities like herding, obedience and agility trials.
Collie vs Border Collie Exercise
As you might imagine, a Border Collie tends to require more exercise, stimulation and play than a Collie. Border Collies require significant daily exercise, well beyond a leisurely walk around the neighborhood. If your Border Collie doesn't work as a herding dog, some form of intense activity is a must for this active breed. This is why so many Border Collie owners enroll their dogs in activities like agility and obedience trials or flyball competitions.
Border Collies also appreciate interactive toys to keep them busy and mentally stimulated. Left to their own devices they can do some significant damage around the house.
Collies are not as high-energy as Border Collies, but they still need regular exercise and play sessions. Many Collies enjoy walks and playtime with family members. They tend to do best when their exercise sessions involve the owner of the dog, so be sure to take an active role in your Collie's daily exercise routine.
Potential Health Problems
Like most purebred dogs, both Collies and Border Collies can inherit some genetic health problems.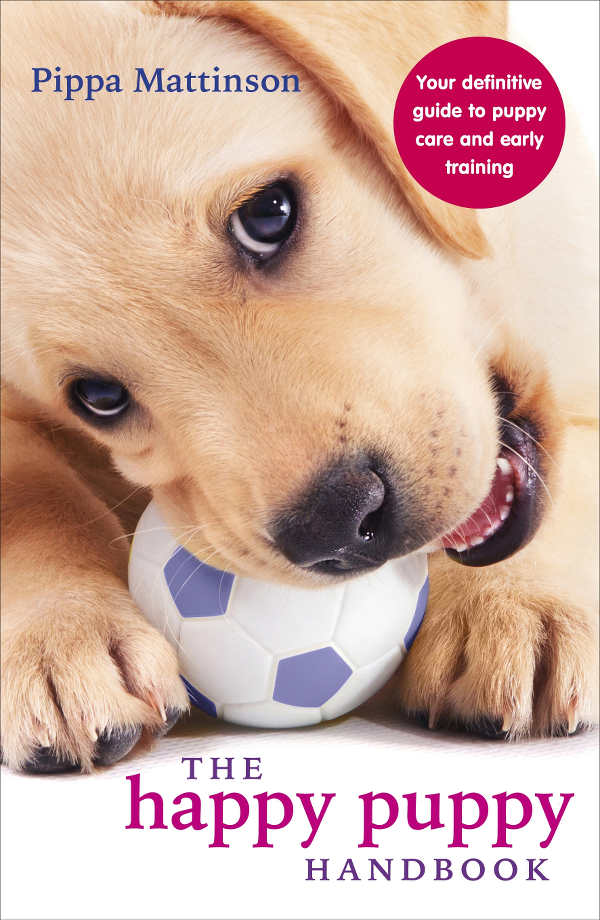 Dogs in the Collie breed family can suffer from inherited eye abnormalities known as Collie eye anomaly. Collies can also be predisposed to certain drug sensitivities. The most well-known of these is a sensitivity to the heartworm drug Ivermectin.
Collies can also suffer from other common health problems seen in larger dogs, such as hip dysplasia and bloat. Check out the Collie Health Foundation website for a comprehensive list of Collie health issues.
Border Collies can share some of the same genetic health issues as Collies, including Collie eye anomaly and hip dysplasia. Other inherited health problems are more prevalent in the Border Collie.
These include the neurological disorders idiopathic epilepsy and Border Collie collapse (also known as exercise induced collapse). For a complete list of Border Collie health issues, see the Border Collie Health section of the Border Collie Society of America's website.
Collie vs Border Collie Puppies
To ensure that your Collie or Border Collie is as healthy as possible, be sure to choose a reputable breeder who health tests their breeding stock and provides the results to clients. Avoid obtaining a dog from a retail pet store or an online advertisement. Many of the puppies sold through these venues come from commercial breeding operations (called puppy mills) that do not health test.