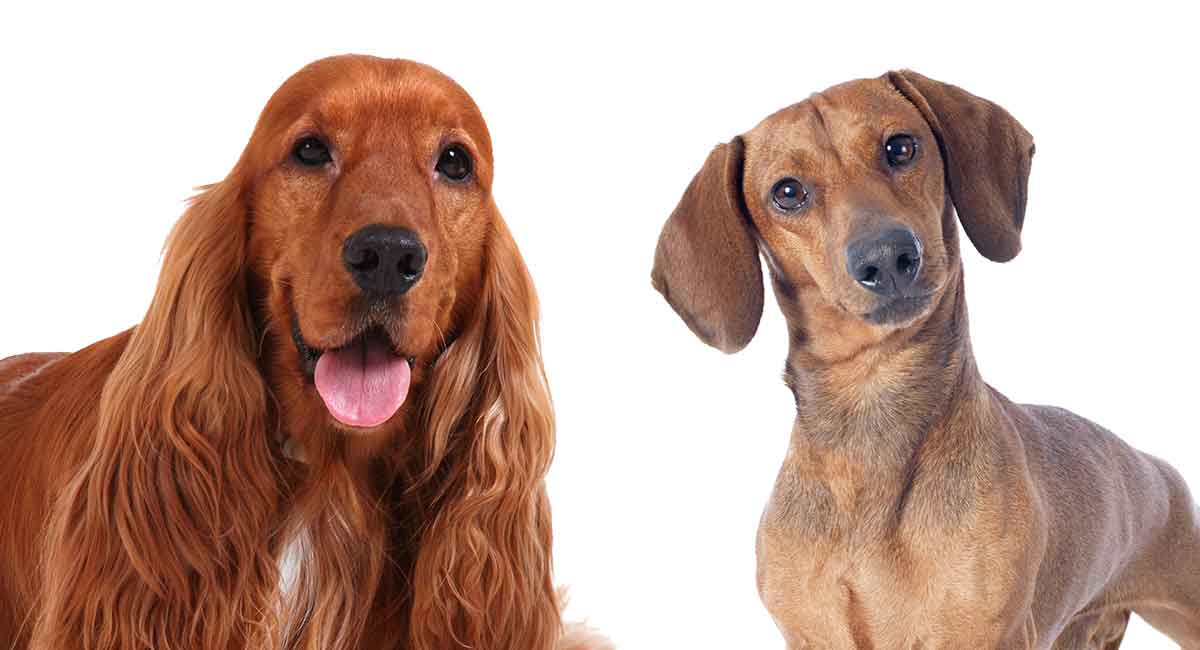 What do a Docker and a Spaniel Doxie have in common? They are both names for the beautiful Cocker Spaniel Dachshund mix. This hybrid designer dog can be mildly affectionate, fiercely loving, or an adorable tiny terror. Sadly there are a few potential health problems to watch out for, but these small pups come with a big personality.
Contents
Where Does the Cocker Spaniel Dachshund Mix Come From?
Cocker Spaniels have been around since the 1800s, with the split between English and American breeds made official in 1945. This parent breed is known for being a working dog that was originally used in hunting woodcocks, a type of game bird.
On the other side of the family tree, Dachshunds hail from the 1500s in Germany. Another working dog, Dachshunds were bred to hunt small ground animals, primarily badgers.
The first Docker was born in the United States in 1999. The looks and temperament of Cocker Spaniel Dachshund mix dogs are far less predictable than the individual parent breeds.
Fun Facts
This mix tends to be more of a wildcard than some.
These puppies don't always show which side of their family they will take after as adults.
It's always a process of discovery as you raise a Cocker Spaniel Dachshund mix!
Some traits can be relied upon, such as a constant drive for play and a very social temperament.
As a newer mix, these dogs almost demand a second look. They are great conversation starters!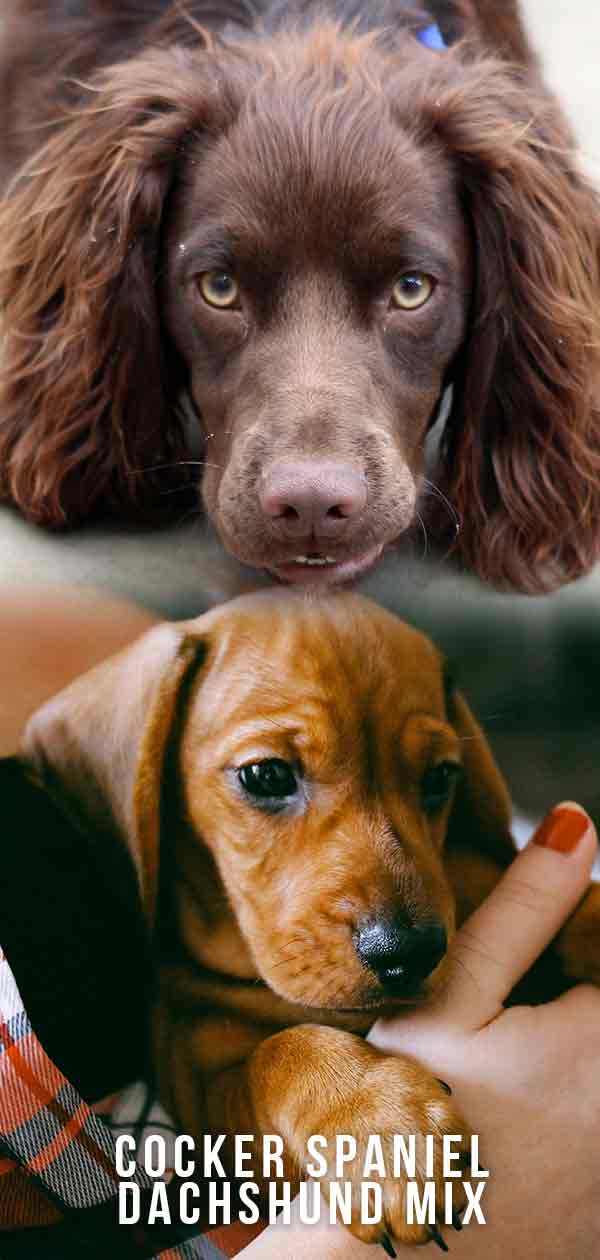 Cocker Spaniel Dachshund Mix Appearance
A little dog, the Cocker Spaniel Dachshund mix generally ranges from about nine to 13 inches in height. They weigh on average around 25 pounds.
The general shape of these dogs typically skews toward the Dachshund side of the family. They are commonly long-bodied, deep-chested, and short-legged.
Apart from such general trends, almost all other physical details are up to chance. Since Dockers can inherit physical attributes of either parent, it is possible for them to look very much like a Cocker Spaniel, or not at all.
Eyes and noses are a little more predictable. Noses are black and eyes are either brown or hazel. Their coats are usually medium length and thick. Black, brown, white, cream and variations of these colors are all possible.
Temperament Traits
The temperament of the Cocker Spaniel Dachshund mix depends on multiple factors. As with any dog, quality training and attention from a loving owner can make the difference between a well-adjusted dog or a problem pet.
Cocker Spaniels are bird hunters; Dachshunds are badger hunters. Regardless of which parent this mix takes after, the dog will be a hunter with a strong work ethic and prey drive.
They will need lots of exercise and play to burn off energy, and training to learn acceptable behavior.
Are Cocker Spaniel Dachshund Mix Dogs Aggressive?
Both Cocker Spaniels and Dachshunds crop up regularly in canine aggression studies, but the findings are far from conclusive. This 2008 study at the University of Pennsylvania found that Dachshunds (alongside Chihuahuas) were the breed of dog most likely to behave aggressively towards humans and other dogs.
That study contradicts this 1996 Danish study, which found that Dachshunds were among the breeds least likely to show aggression. The same Danish study, and this earlier Anglo-American study, found that Cocker Spaniels are prone to aggression towards familiar and unfamiliar humans.
But a UK study in 2014 found that the gun dog group (which includes Cocker Spaniels) is the least aggressive towards strangers.
So the answer for Dockers is far from clear cut. But we do also know from the latter study that attending puppy classes significantly reduces the risk of puppies growing up into aggressive dogs.
The Importance of Socialization
To raise a confident, well-mannered Docker, socialization is more important for this extroverted breed. Introduce your Cocker Spaniel Dachshund Mix puppy to a wide variety of people and places while they're young.
This reduces the risk of them reacting fearfully and aggressively to new situations when they grow up.
With care and attention, this mix can be one of the most loving and devoted mixes around.
Training Your Cocker Spaniel Dachshund Mix
In general, this mix is eager to please and readily trainable. However, this can vary dramatically even within the same litter of pups.
The training and exercising of any breed or mix is a complicated subject. Basic guidelines remain the same for all, but you wouldn't train a Husky in the same way as, say, a Pomeranian!
The Right Training Technique
These dogs want to please and obey you. They just have to be shown how to channel their natural energy in a positive way.
Harsh training and overt disapproval can easily set back these intelligent pups. "Solving" issues in these ways may only be creating problems down the road.
Our guide to the best training methods will help you start off on the right foot.
Exercise
Both parents of this mix are very active dogs and their offspring will be the same way. Introduce your Docker puppy to exercise gradually using our guide to puppy exercise requirements.
A hour of activity a day is recommended by most experienced owners, but don't let them jump.
Training, socialization, and exercise can be easily combined in day-to-day life. With plenty of love and attention, these tasks can turn into great bonding time with the newest member of your family.
Cocker Spaniel and Dachshund Health
Major health problems of Cocker Spaniels include:
Patellar luxation
Glaucoma
Progressive retinal atrophy (PRA)
Cataracts
Elbow dysplasia, hip dysplasia, epilepsy and gastric torsion are slightly less common, but are still causes of concern.
Dachshunds are prone to:
Eye issues, including PRA
Obesity
Intervertebral disc disease
Various back problems
Hip dysplasia
More minor issues include skin problems, a higher risk of diabetes, and kidney issues.
Intervertebral disc disease and other disorders of the spine are particularly significant problems for Dachshunds. These painful conditions are the result of their exaggerated shape, something we as humans have deliberately pursued at their expense.
To spare Docker puppies the same fate, responsible breeders only breed from Dachshunds with a healthy length spine.
This mix tend to live about 11-14 years and may have allergies. Grooming is fairly low-maintenance; they require brushing about three times a week, depending on their coats.
Cocker Spaniel Dachshund Mix Puppies
Regular veterinary visits will ensure that you stay on top of your pet's health.
Hip dysplasia and PRA are common to both parent breeds, but there are screening tests for both conditions.
Insist on buying a puppy from a breeder who screens their parent dogs for these conditions, and who can demonstrate that their Dachshund parent is free of intervertebral disc disease.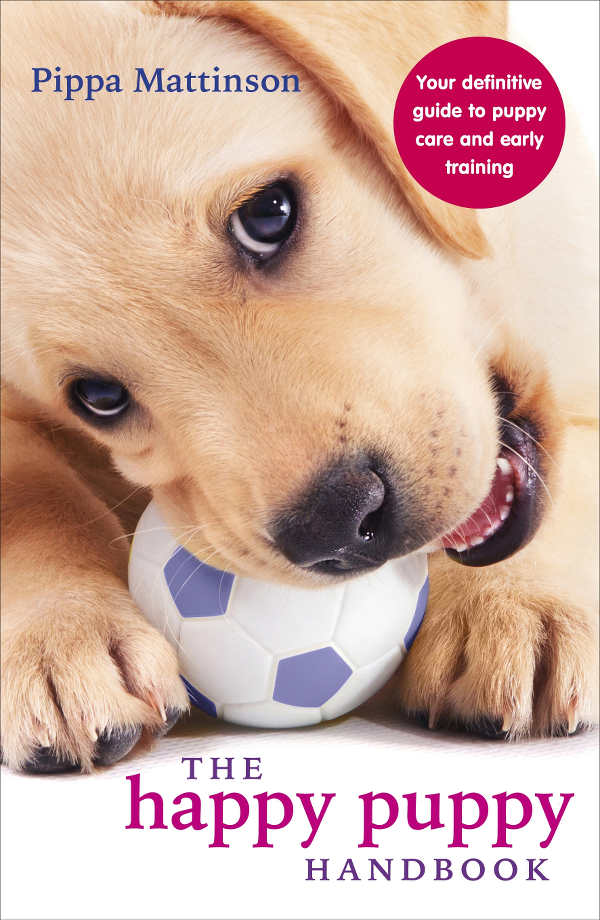 Do Cocker Spaniel Dachshund Mixes Make Good Family Dogs?
These dogs are small and have moderate energy. They are also fairly easy to train and learn quickly. They are likely to fit in well with active adult households.
A happy Docker needs lots of socializing, exercise, and opportunities to work via games or classes.
Since Cocker Spaniels and Dachshunds have mixed reputations for aggression, this might not be a suitable hybrid for households with young children or other dogs.
Likewise, the high prey drive of both parents means their crossbreed offspring might not be safe around smaller pets like cats and rabbits.
It will depend both on your family and your potential puppy or rescue dog.
Shelter Dogs
Rescuing the newest member of your family brings many benefits.
You give an animal a new start on life and bring home an exciting new member that is ready-made.
Depending on the dog in question, he may not need as much initial training or similar training as you may have given other dogs.
Though it comes with many challenges, please consider rescuing a Cocker Spaniel Dachshund mix if you are interested in one and can find one!