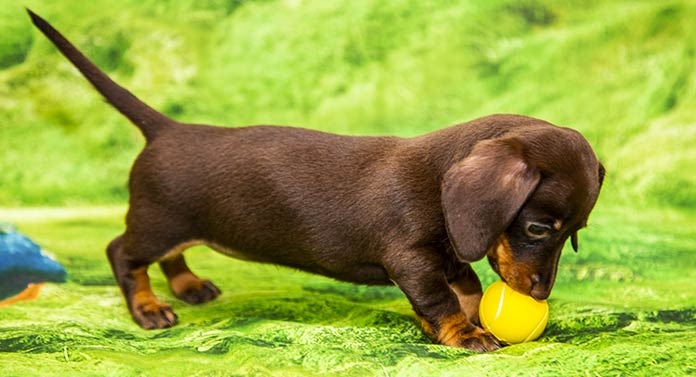 Chocolate Dachshund dogs usually have a brown coat with tan markings on their muzzle and feet. You can also find them with cream markings, or even dapple coats if they happen to inherit the merle gene. They can come in wire or long haired varieties, but short haired chocolate puppies are the most common variety. Their distinctive long backs and drooped ears give them a distinctive and adorable look, but sadly these traits also come with some serious health issues attached.
Contents
Chocolate Color Genetics
All varieties of Dachshund coat types and colors are controlled by the genes puppies inherit from their parents.
Every single color combination starts off with one of two pigments, eumelanin and pheomelanin. Without any interaction from other genes, eumelanin is expressed as black, and pheomelanin is expressed as red.
However, these colors change when other genes interact with them. The chocolate color that we're focusing on today comes from the pigment eumelanin.
Why They Are Rare?
If your dog has the genes for a chocolate coat, they will produce less eumelanin than black dogs. But, brown coats are recessive. So, if your dog inherits the gene for a black coat from either parent, they will not be a chocolate shade.
They must inherit the same brown coat gene from both parents. This can make it harder to find a chocolate Dachshund than a black one!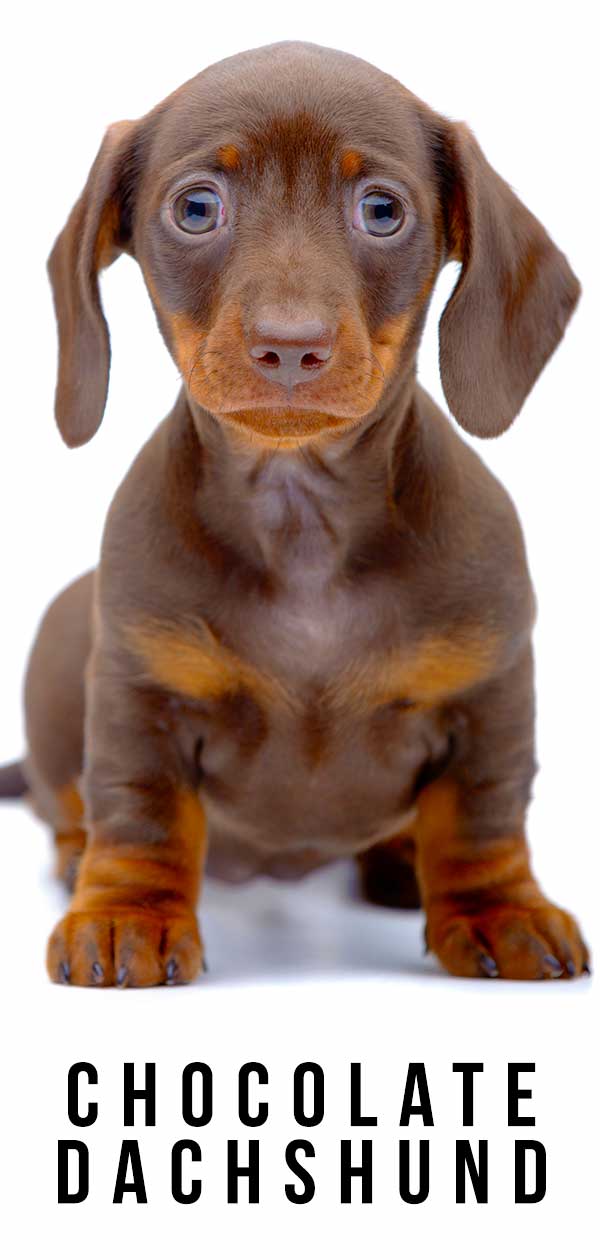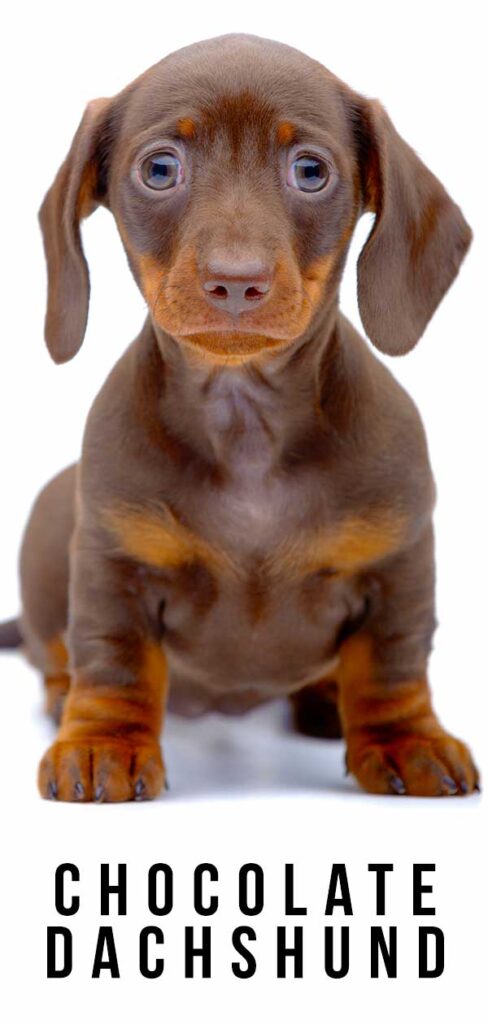 Coat Types
Color inheritance and coat type inheritance are controlled by different genes, so you are no more or less likely to get a chocolate Dachshund from short, long or wire haired parents. However, there are less long and wire haired puppies for sale each year than the more common short haired dogs. That means you are more likely to see a short haired chocolate puppy, despite the odds of a long or wired haired dog being this color being the same within each coat type.
Chocolate Dachshund Temperament
We all hear stories about links between speciality coat colors and issues with temperament. And whilst in some breeds there are potential corrlations due to unethical breeding practices and the occasional curious gene, this just isn't the case with the Dachshund.
Your puppy if purebred will have the same average personality as any other member of team Dachshund. Sassy, chatty and independent, yet loving, loyal and bags and fun. They are intelligent little dogs, that due to a stubborn streak even longer than their backs will do best with rewarding positive reinforcement training techniques.
Chocolate Dachshund Health
There are no known link between the recessive gene for the chocolate color in Dachshunds and health problems.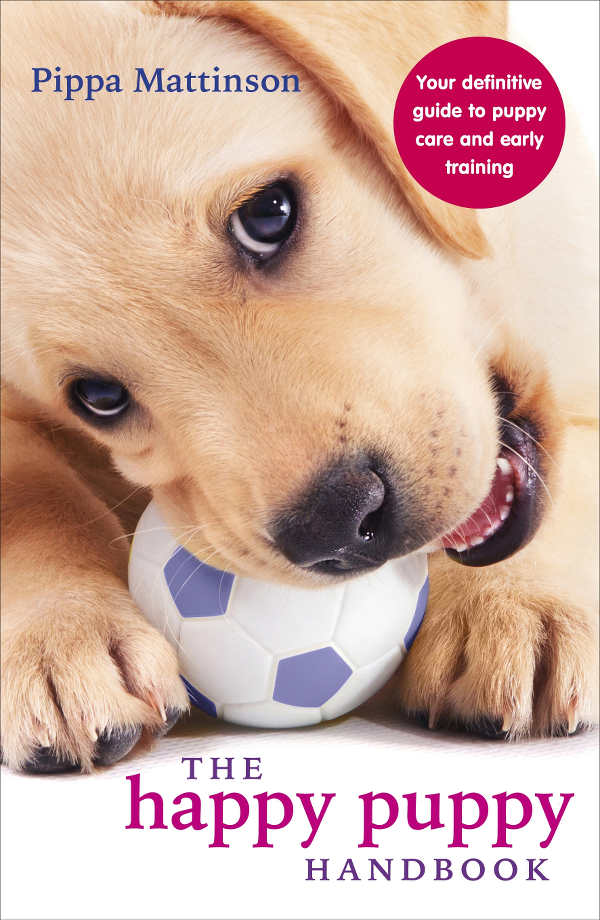 Sadly however, this is not a generally healthy breed. The iconic long back and short legs of the Dachshund causes spinal issues that lead to back pain at best and paralysis at worse. This won't be improved by choosing a particular coat color, or even by going to a good breeder. The issue is endemic in the breed standard at this point, and unavoidable if you want a purebred Dachshund.
For this reason we advise that you get your puppy or new adult dog from a shelter. You will then get the dog you want, but without adding to an industry that promotes unethical breeding practices.