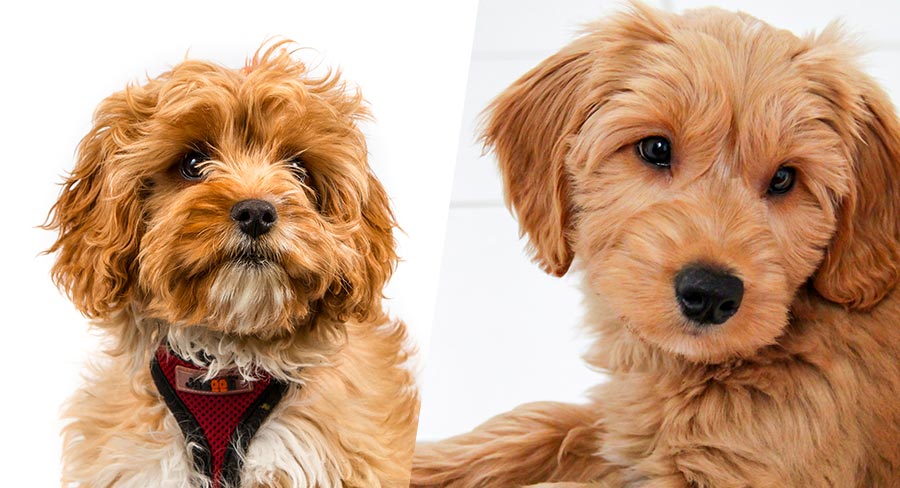 The Cavapoo vs Goldendoodle debate isn't about which dog breed is brighter, cuter, more loving or affectionate. Both the Cavapoo and the Goldendoodle are all of the above and more! But for as many similarities as these two pups do have, there are also some important differences.
The differences between the Cavapoo and Goldendoodle can mean one dog is a better fit for you and your family. Today we will share these differences with you, so that you can pick your new Cavapoo or Goldendoodle puppy with confidence.
What is the difference between a Cavapoo and a Goldendoodle?
Let's start with the basics. Both the Cavapoo and the Goldendoodle are hybrid or crossbred dog breeds. In this context, "crossbred" doesn't mean "mutt." It means two different purebred dog breeds are crossed to create a new dog breed. So basically, in this article we are comparing two brand-new dog breeds that are evolving rapidly. Exciting, right!
The Cavapoo has one Cavalier King Charles Spaniel parent dog and one Poodle parent dog. The Poodle parent is typically a Miniature Poodle or Toy Poodle rather than a Standard Poodle.
The Goldendoodle has one Golden Retriever parent dog and one Poodle parent dog. In this case, the Poodle parent is typically either a Standard Poodle or a Miniature Poodle. If the Poodle parent is a miniature, some breeders will call their puppies mini Goldendoodles.
Goldendoodle vs Cavapoo Size
The average Goldendoodle will be bigger than the average Cavapoo. But this will vary depending upon their generation. Whenever a dog breeder decides to develop a new dog breed, there are breeding stages they must go through. The first-ever litter – the one that comes from the purebred pairing – is called F1.
From there, a technique called "back-crossing" is used to start refining what the new breed will look and act like. Subsequent litters will be called F1b, F2, F2b, F3 and so on. The bigger the number after the "F," the more alike the puppies in that litter will look and act.
Different generations
This is really important to know if you want or need a Cavapoo or Goldendoodle that is a certain size, has a certain temperament or coat type (especially important if you have pet allergies!).
Earlier generation Cavapoo and Goldendoodle puppies will look and act differently even within a single litter because there is no way to tell which parent dog's genes will predominate in a given puppy or litter. For example, one puppy might get the Cavalier King Charles Spaniel's looks and the Poodle's temperament. Another puppy in the same litter might get the reverse genes.
With that in mind, let's take a closer look at the Cavapoo vs Goldendoodle appearance by comparing vital statistics. Keep in mind here that the height and weight ranges can look extreme to account for breeder choice of Standard, Miniature or Toy Poodles. The best way to guesstimate your puppy's adult height and weight is to meet the breeder's parent dogs or view photos.
What are Cavapoos like?
Height: 8 to 15 inches
Weight: 4 to 15 pounds
Cavapoo Size: Toy to miniature (depending on Poodle parent size)
Coat color: Black and tan, black and white, tan, Blenheim (red and white), red, blue, cream, apricot, beige, gray, silver, white, bi-color
Cavapoo coat type: Silky and wavy to curly and short
Shedding level: Low
Cavapoo personality: Affectionate, smart, agile, good watchdogs
Longevity: 10 to 18 years
What are Goldendoodles like?
Height: 10 to 24 inches
Weight: 10 to 75 pounds
Goldendoodle Size: Miniature to full-size (depending on Poodle parent)
Coat color: Golden, red, brown, blue, cream, apricot, gray, beige, silver, white, bi-color
Goldendoodle coat type: Medium length and wavy to short and curly
Shedding level: High to low
Goldendoodle personality: Friendly and outgoing to more reserved and affectionate with family only
Longevity: 10 to 18 years
Cavapoo vs Goldendoodle Coat
Because so many dog lovers suffer from pet allergies, there has been a real shift in focus today in the dog breeding world towards hybrid breeding programs. You will notice the Poodle is a popular choice for crossbreeding programs. Why? Poodles have low-shed coats!
Be wary of any dog breeder advertising "hypoallergenic" Cavapoo or Goldendoodle puppies, however. There is no scientific data to support the existence of hypoallergenic dog breeds. What the data does support is that less contact with the allergen-aggravating protein on a dog's skin, saliva and urine can result in fewer allergy symptoms for sufferers.
In both dog breeds we are comparing here, the Cavapoo vs Goldendoodle, one purebred parent dog has a medium-long smooth double layer shedding coat and the other has a short curly low-shedding coat. This means in either case, your puppy may inherit the former coat type or the latter. Choose your puppy carefully if you have pet allergies!
Goldendoodle vs Cavapoo Temperament
The best way to understand hybrid dog breeding temperament is to learn as much as you can about each purebred parent dog's personality and temperament. Comparing the Cavapoo vs Goldendoodle temperament becomes slightly easier because both designer dogs have the Poodle genetics in common.
Regardless of size, Poodles tend to be "family dogs" to their core. They are very devoted to their people but can be standoffish towards strangers. Poodles are highly intelligent and energetic and make excellent watchdogs.
Cavapoo temperament
The wildcard with the Cavapoo is the Cavalier King Charles Spaniel's temperament genes. Cavaliers are known to be gentle, affectionate, sensitive dogs with a moderate energy level and a deep love of warm laps.
Goldendoodle temperament
The wildcard with the Goldendoodle is the Golden Retriever's temperament genes. Golden Retrievers are known to be outgoing, energetic, intelligent dogs with high energy levels and natural athleticism.
Do Goldendoodles or Cavapoos need more Training and Exercise?
The Cavapoo's parents, the King Charles Cavalier Spaniel and the Poodle, both score high in trainability. However, the Cavalier has a lower overall energy level than the Poodle. This means you are most likely to find your Cavapoo is eager to please in training and lively yet content with indoor play, a daily walk and plenty of lap time in between.
The Goldendoodle's parents, the Golden Retriever and the Poodle, both score very high in trainability. With a Goldendoodle, you can expect an athletic, intelligent, energetic dog that loves to play and run. Your Goldendoodle may fare best with a daily job to do or participation in a size-suitable canine athletics program.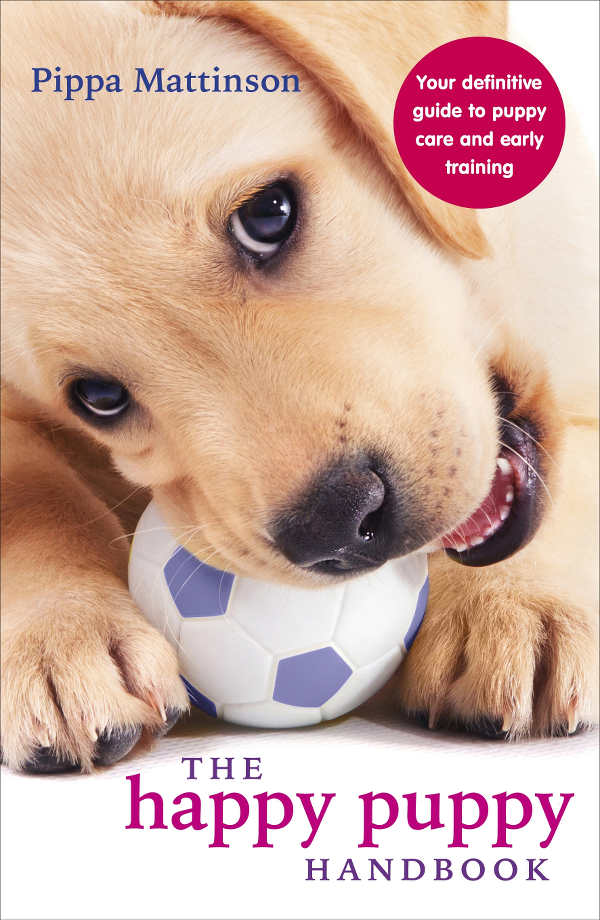 Is Cavapoo or Goldendoodle Health Better?
Dog breed health is another huge driver behind the rise in hybrid or crossbred dog breeding programs. Crossing two purebred canine lines together can result in something called hybrid vigor through promoting greater genetic diversity.
However, just crossing two breed lines together doesn't guarantee the absence of genetic-linked canine health issues. You still need to choose your hybrid breeder with care and verify all pre-screening health tests have been done. How do the Cavapoo vs Goldendoodle dogs stack up in terms of potential life-limiting health concerns?
Cavapoo health
The major gene-related health issues to watch for include hip dysplasia, patellar luxation, thyroid problems, eye abnormalities and cardiac issues.
Goldendoodle health
Once again, the major genetic health issues to watch for include hip dysplasia, patellar luxation, thyroid dysfunction, eye and cardiac issues. Cancer is also a not-insignificant issue with Golden Retrievers today.
Which Dog Is Right for Me
We hope this comparison of the Cavapoo vs Goldendoodle has helped you make such a difficult decision! Please do post a comment to let us know which precious pup you chose!
Mixed Breeds
References