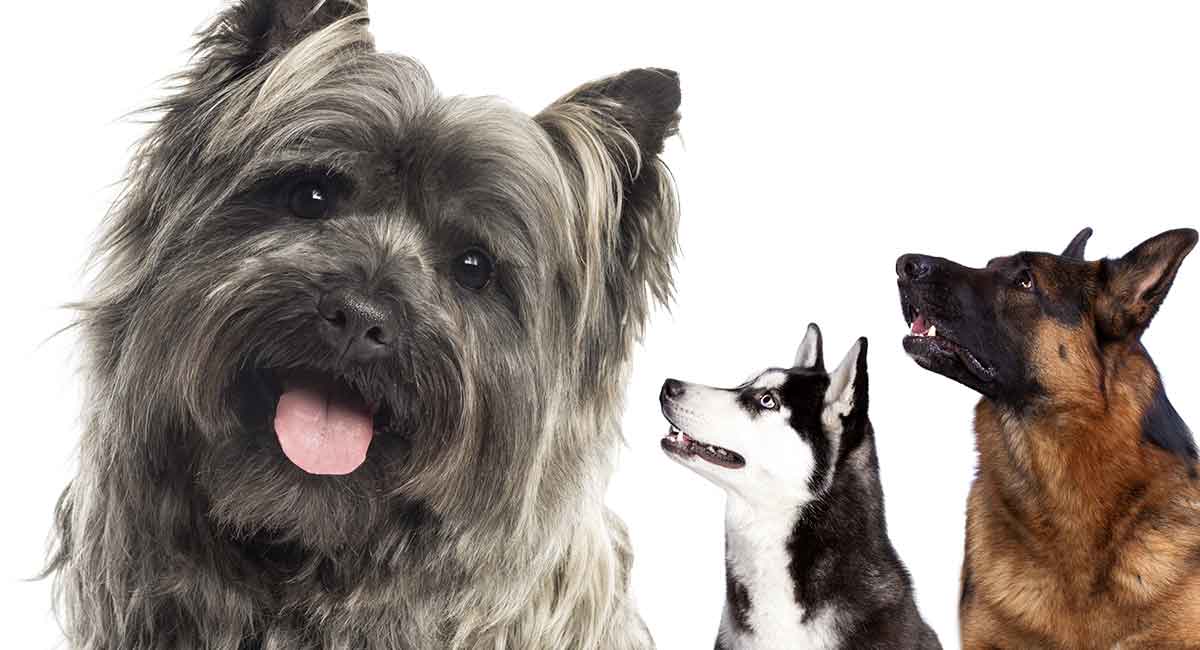 The Cairn Terrier mix is a hybrid dog. These puppies combine a Cairn Terrier dog with a parent from another breed. The second parent is often another small variety, such as the Miniature Poodle, Shih Tzu, Yorkie or Chihuahua. The purebred Cairn Terrier hails from Scotland and is thought to be one of the earliest of all modern Scottish dog breeds. These lively, lovable little pups really don't know they are small and have a natural, bouncy confidence fans love. Cairn Terrier mixes often retain many of their positive characteristics, but with a fun twist.
Contents
The Cairn Terrier has an easy-to-identify short and somewhat scruffy-looking coat. This breed can sport many different coat colors, and a single dog can change colors several times throughout life! Cairn Terriers typically weigh between 9 and 14 pounds and top out at 10 inches tall. They are strong, sturdy natural athletes.
The Benefits of Cairn Terrier Mixes
Hybrid dog breeding is not new, but today's deliberate hybrid breeding practices are a far cry from how mixed breed dogs, or mutts, were born in the past!
Today's hybrid breeders typically select two different purebred dog breeds and deliberately cross them to create hybrids, or designer dogs.
The goals here are twofold:
strengthen the gene pool for both purebred dogs (a strategy known as hybrid vigor)
"breed forward" desirable traits from each purebred line while minimizing the chances of passing along each breed's undesirable traits
Each one of the Cairn Terrier mix breed dogs you are about to meet have been carefully and deliberately bred with these two goals in mind.
Who knows – one of these Cairn Terrier mix dogs might be the perfect next canine companion for you!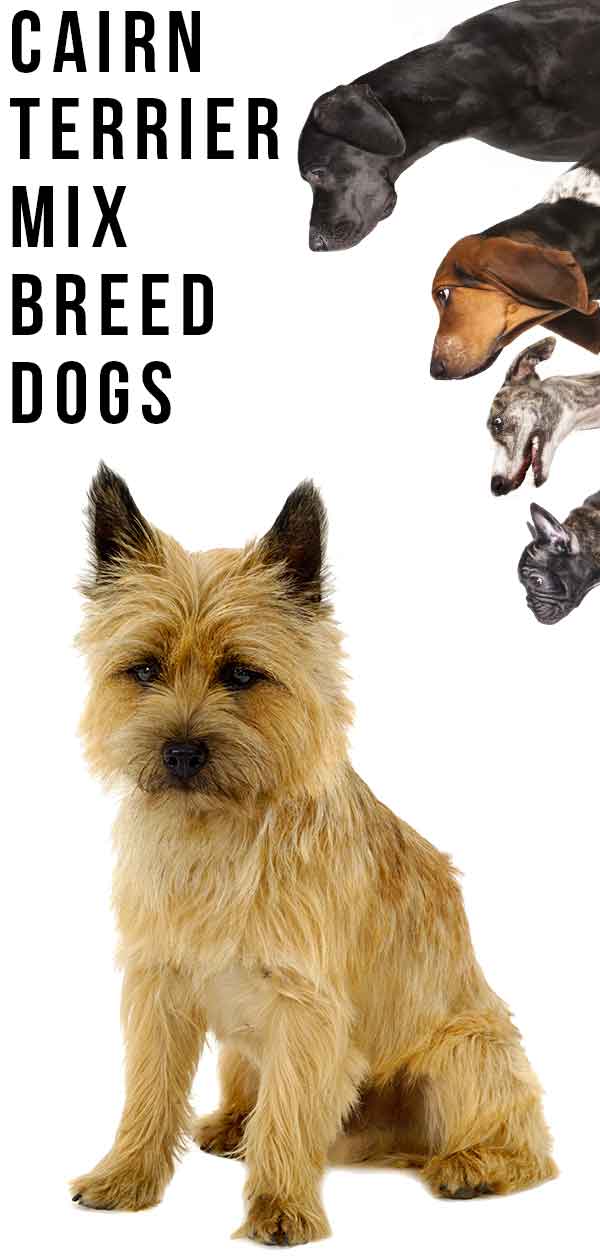 Cairn Terrier Mix Breed List
If you have arrived here searching for information on a specific Cairn Terrier mix breed dog, you can use this clickable list to go right to the dog you want to learn more about!
Cairn-Tzu
Cairnoodle
Carkie
Cairhuahua
Cairnauzer
Cairland Terrier
Caichon
Pekairn
Carillon
Cairn-Pin
Cairn Terrier Shih Tzu Mix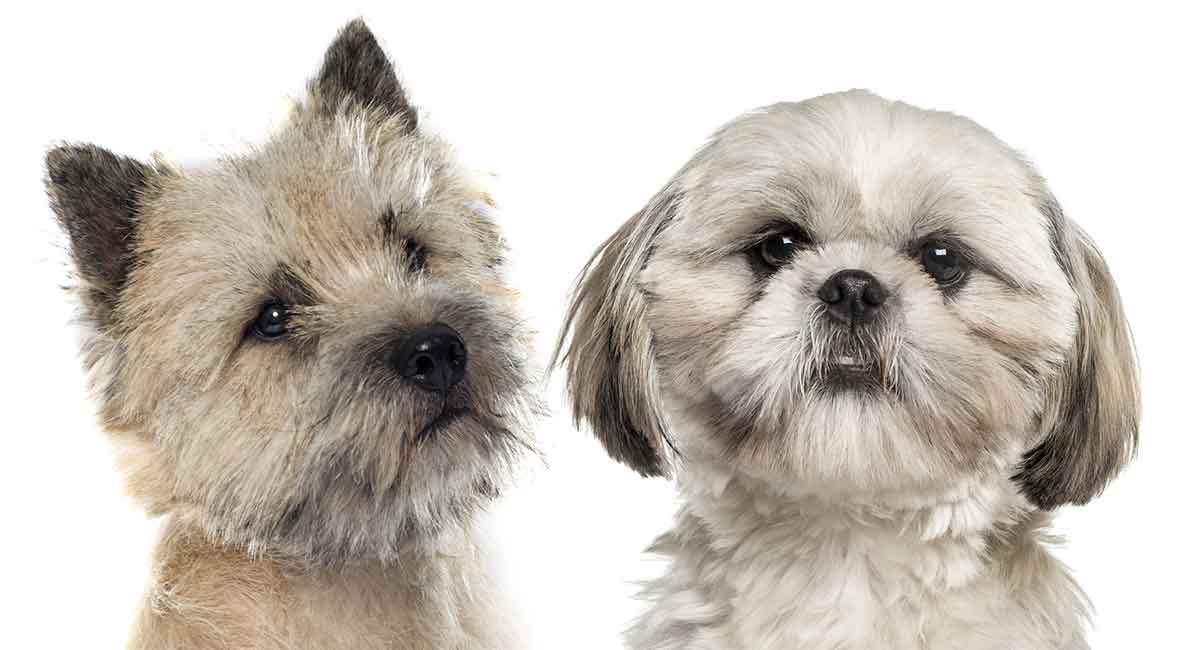 The Cairn-Tzu has one Shih Tzu parent and one Cairn Terrier parent. You can expect your adult Cairn-Tzu to weigh 16 pounds or less.
One area where these two dogs are really different is in their coats! The Shih-Tzu's famously long, luxurious, human hair-like coat needs a lot of grooming, while the Cairn's short coat is easy to care for. However, since neither of these dogs sheds a lot, you won't have much cleaning to do.
The Shih Tzu is a brachycephalic dog breed, which means this dog has a short, flat face. This muzzle shape can cause health troubles – breathing, eye tearing, chewing, and temperature intolerance are all known issues.
Sometimes crossbreeding can help lessen chronic health conditions, but just be aware your Cairn-Tzu may have special ongoing health needs from the Shih-Tzu side.
Otherwise, their expected lifespan is anywhere from 13 to 18 years.
Poodle Cairn Terrier Mix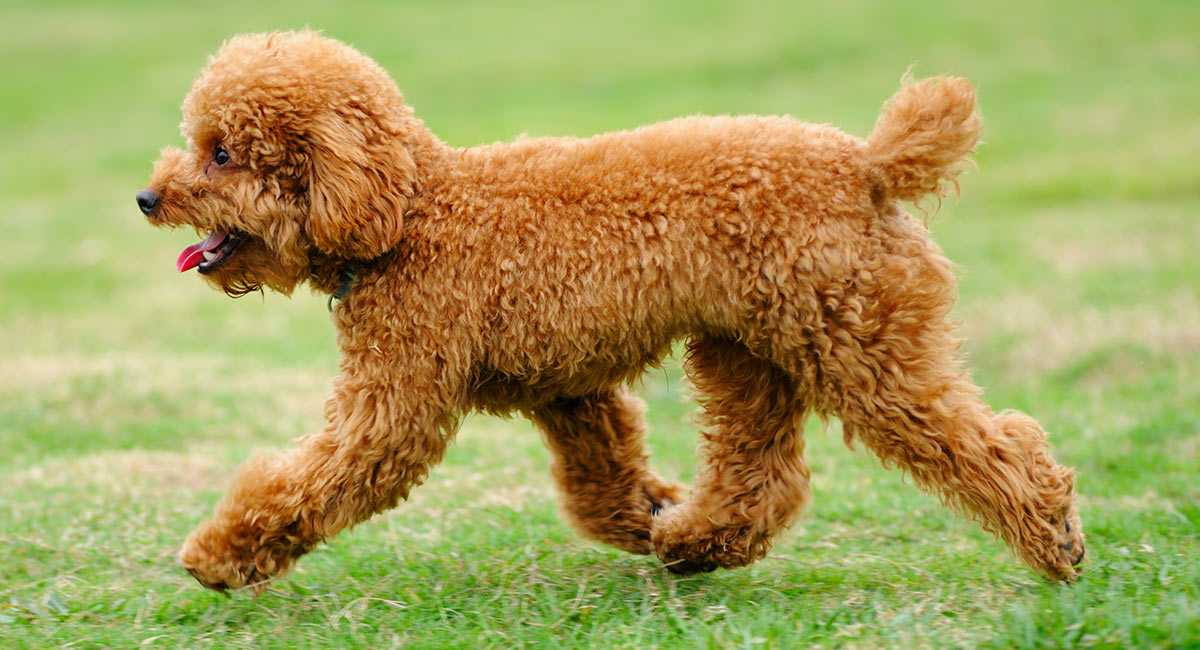 The adorably named Cairnoodle is a puppy with one Cairn Terrier parent and one Poodle parent. Typically, the Poodle parent will be a miniature or toy size rather than a standard Poodle.
The Poodle is perhaps the most popular purebred dog breed involved in hybrid breeding programs worldwide. The main reason for this is the Poodle's famously non-shedding coat.
These dogs are also incredibly intelligent and are surprisingly good athletes despite their fancy coat! A Cairnoodle with a miniature Poodle parent will weigh 16 pounds or less with a life expectancy of 10 to 18 years.
They're very popular for their teddy-like appearance!
Cairn Terrier Yorkshire Terrier Mix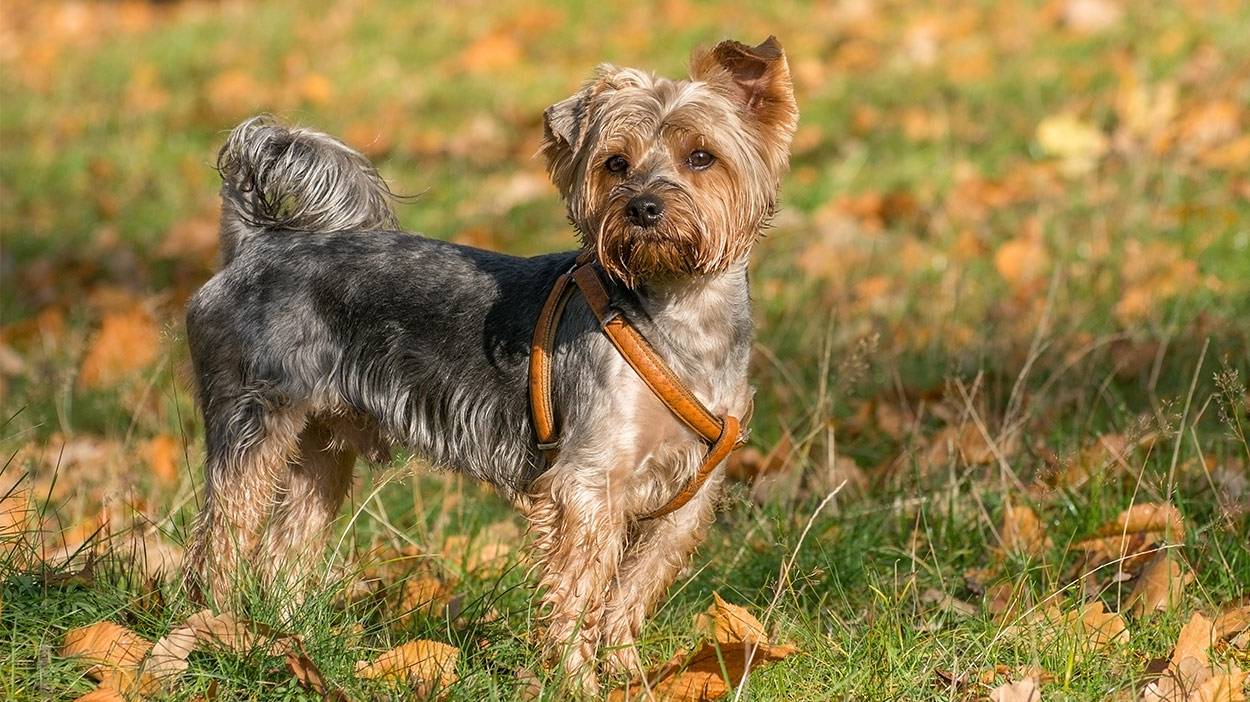 The Carkie is a crossbred dog with one Yorkshire Terrier parent and one Cairn Terrier parent. The Yorkshire Terrier is a particularly petite pup, which means your adult Carkie may weigh as little as 7 to 9 pounds.
The Yorkshire Terrier, or Yorkie, is one of the most beloved of the purebred toy dog breeds.
These little dogs don't know they are small and have funny, playful personalities. They are natural hunters like the Cairn Terrier, so a Carkie will have a lot of the same training needs as a Cairn.
The Yorkie is brachycephalic, which means this dog has the short muzzle, crowded jaw, shortened respiratory passages, and tearing eyes that characterize this muzzle shape. You may encounter special health challenges and needs in the Carkie for this reason.
The Carkie has a life expectancy of 11 to 15 years.
Chihuahua Cairn Terrier Mix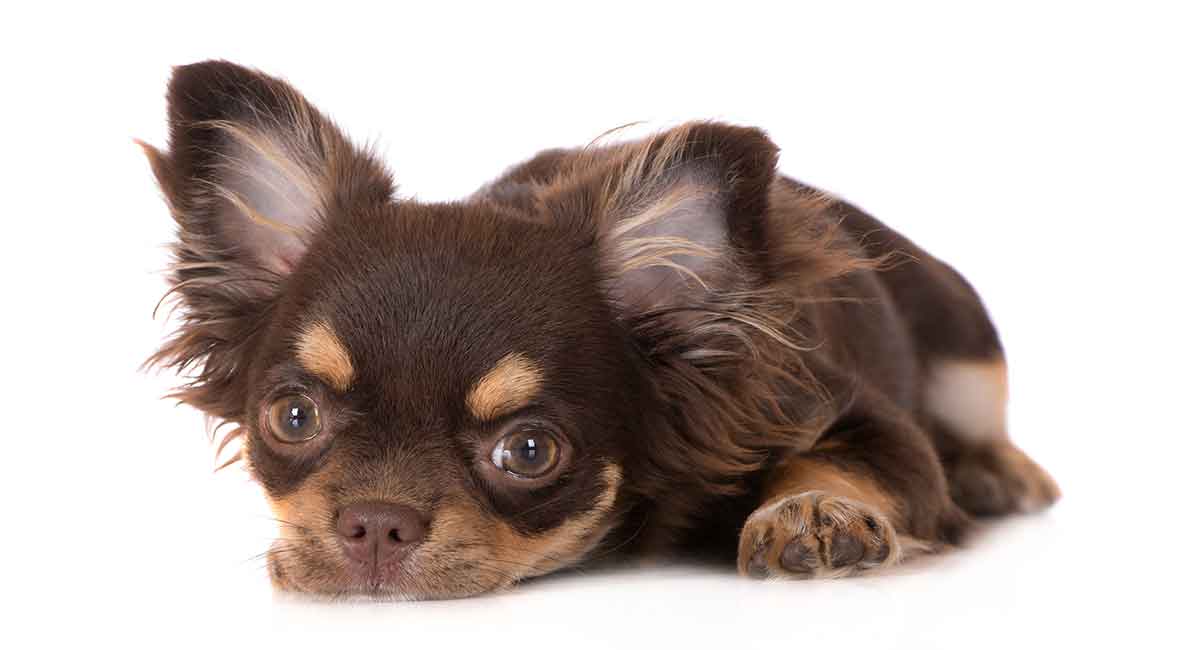 The Cairhuahua is what you get when you breed a purebred Cairn Terrier and a purebred Chihuahua. The Chihuahua is not just the unofficial dog breed of Mexico but is also one of the most recognizable of all purebred toy-size dogs!
The Cairhuahua may only weigh 6 to 9 pounds, but still this dog is likely to be very confident and an excellent watchdog, as well as an enthusiastic hunter.
Chihuahuas are brachycephalic, which means they have the shortened muzzle that characterizes this health issue. They are also prone to hypoglycemia and hypothermia due to their extremely small size and short, thin coats.
This hybrid dog's general life expectancy ranges from 13 to 16 years.
Cairn Terrier Miniature Schnauzer Mix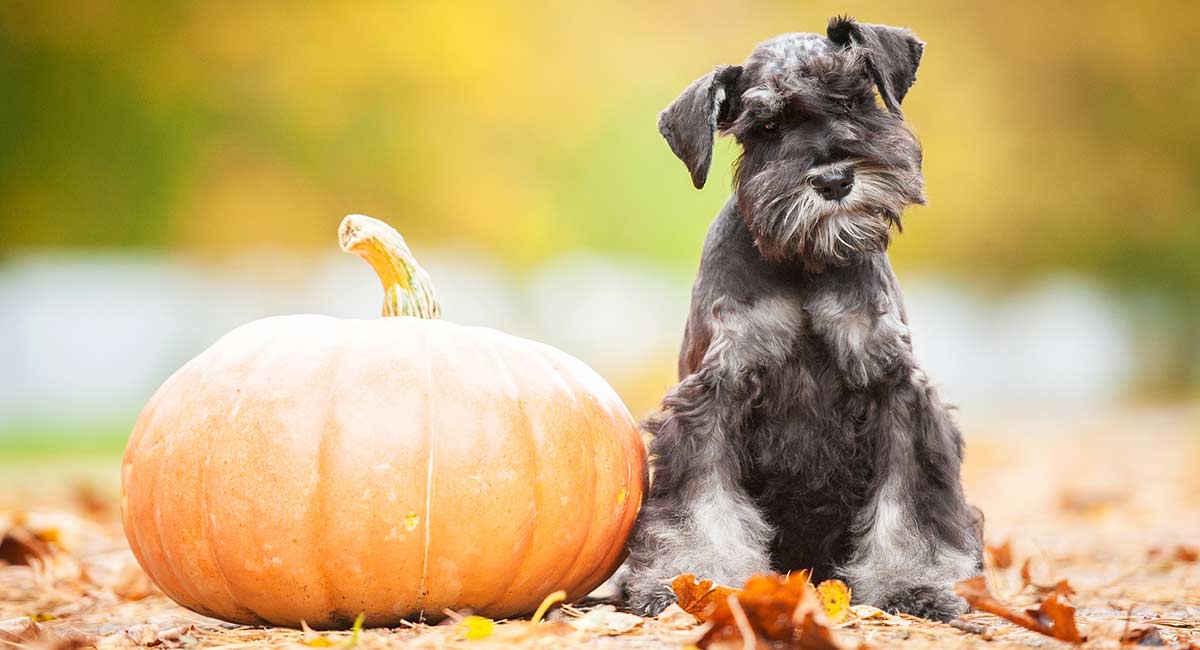 The Cairnauzer is a puppy with one Miniature Schnauzer parent and one Cairn Terrier parent. The Miniature Schnauzer can weigh up to 20 pounds, which makes this hybrid dog one of the larger crossbreeds on ourlist!
These dogs have lots of positive traits in common and are known to love people and enjoy family life. Because the Cairnauzer will be a little bigger, this is a safer dog to bring into your family if you still have small children at home.
The Cairnauzer can be expected to live 12 to 15 years.
Westie Cairn Terrier Mix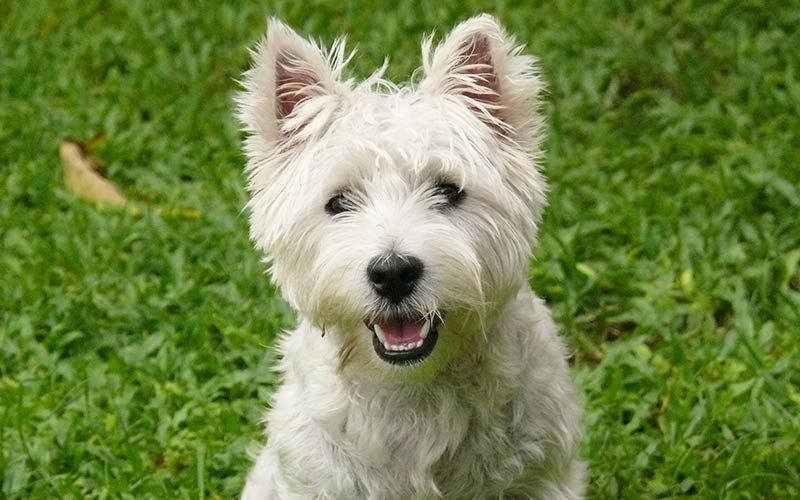 The Cairland Terrier is one of the most intuitive hybrid crosses, since the Cairn Terrier and the Westie are actually genetically related!
The fluffy white Westie may look like a prince or princess, but underneath that pristine coat lies the heart of a working, hunting terrier! The Cairland Terrier will share the positive traits of terriers in genera,l as well as the cautions.
These dogs can live 13 to 15 years.
Cairn Terrier Bichon Frise Mix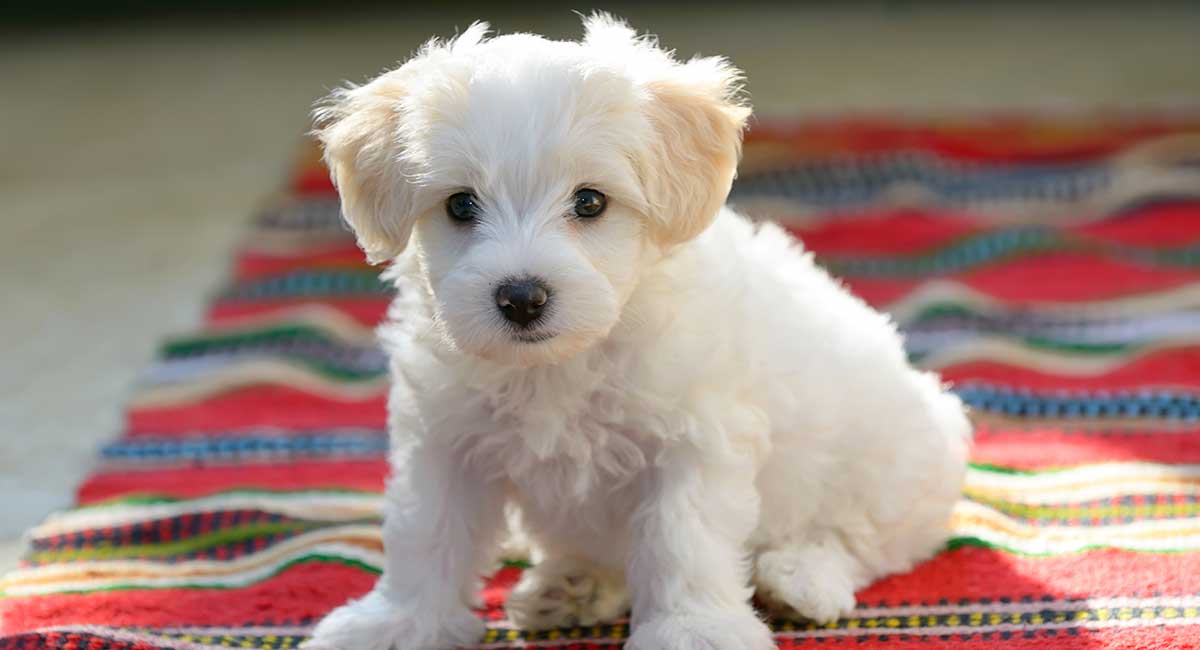 The Caichon is the name given to a puppy with one Cairn Terrier parent and one Bichon Frise parent.
The Bichon Frise, with its white fluffy coat, has more intense maintenance needs than the Cairn Terrier. Daily brushing is ideal to keep the coat tangle-free. However, these dogs do not shed much.
The Caichon is going to be full of personality but may not be as high energy as the Cairn Terrier. The Bichon can be challenging to housetrain but is otherwise a quick student.
These dogs can live 13 to 15 years.
Pekingese Cairn Terrier Mix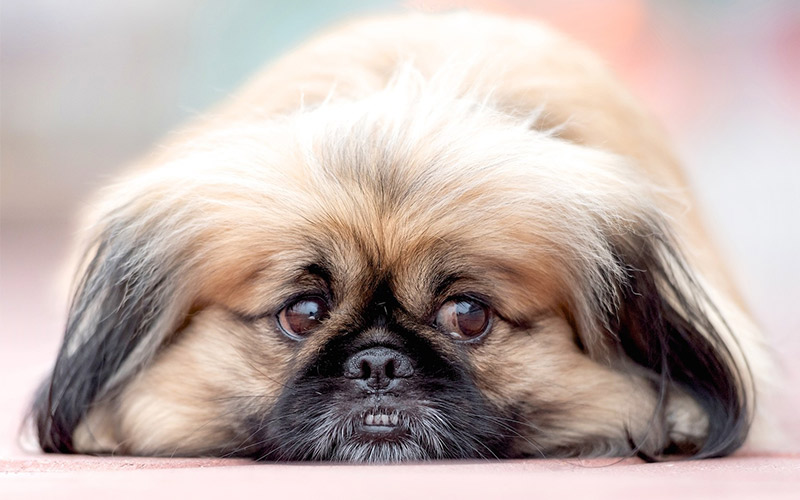 The Pekairn is an exotic-sounding name for a puppy with one Pekingese parent and one Cairn Terrier parent.
The Pekingese, of course, has a coat that makes this dog look twice as big as his or her 14 pounds! These dogs do shed and require daily brushing to keep their coat tangle-free.
The Pekingese is brachycephalic (flat-faced). This means the Pekarin may also inherit some of the health issues associated with this muzzle shape including eye tearing, trouble breathing and chewing, and heat intolerance.
This dog's typical life expectancy is 12 to 15 years.
Cairn Terrier Papillon Mix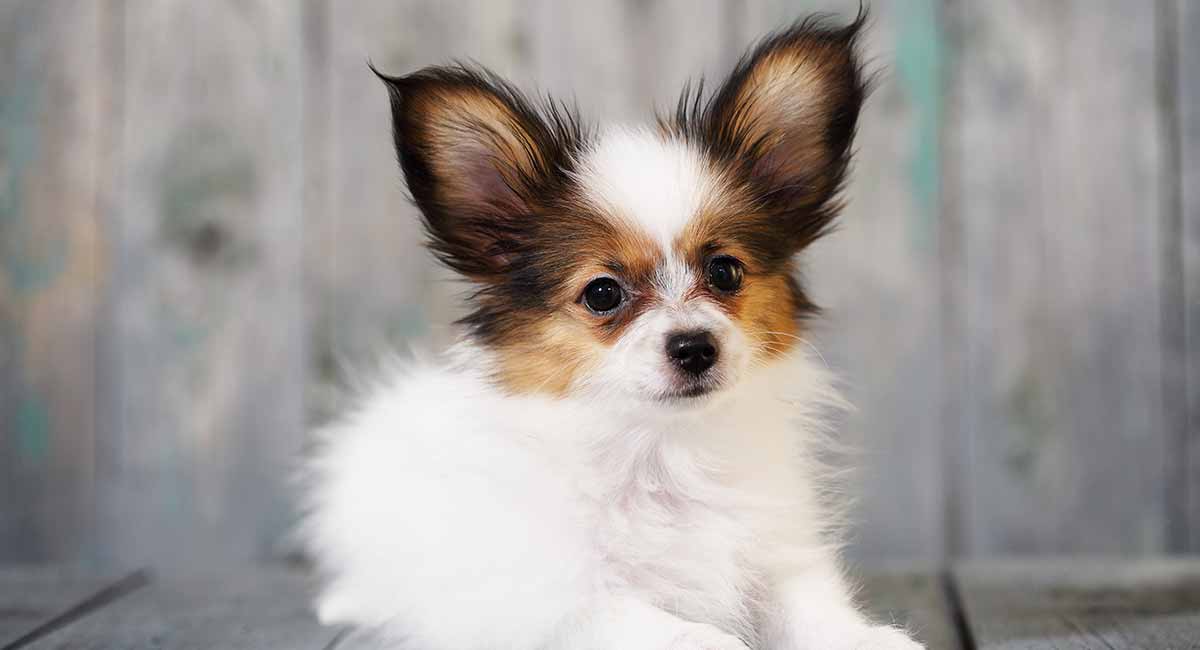 The Carillon is a hybrid dog with one Cairn Terrier parent and one Papillon parent. The tiny butterfly-eared Papillon rarely tops 10 pounds in adulthood, meaning your Carillon is likely to be a toy-sized pup.
The Papillon's coat looks high maintenance but it actually isn't. These dogs don't shed much and don't need baths that frequently. They are actually quite like the Cairn Terrier, except they look fancier!
Expect your Carillon to be athletic and active as well as easy to train.
These dogs can live 13 to 16 years.
Min Pin Cairn Terrier Mix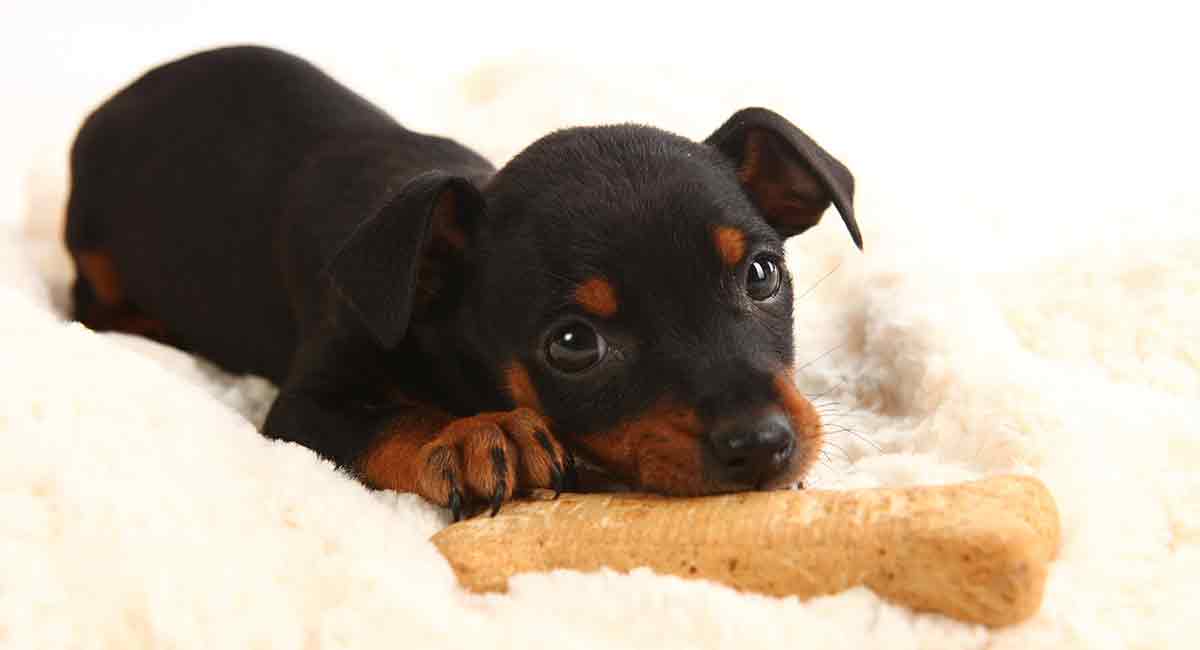 The Cairn-Pin has one Miniature Pinscher parent and one Cairn Terrier parent. The miniature Pinscher actually looks bigger than this dog is, weighing just 8 to 10 pounds in adulthood.
A Cairn-Pin is likely to be a natural athlete and show dog, with a high-stepping gait, an alert, intelligent expression and the big-dog personality that the Cairn Terrier is also known for.
These dogs can live 12 to 16 years.
Cairn Terrier Mix Health and Lifespan
The Cairn Terrier is typically a long-lived small dog breed.
Their average life expectancy ranges from 13 to 15 years.
The Canine Health Information Center (CHIC) recommends that Cairn Terriers (parent dogs and/or puppies) be tested for:
patellar luxation
globoid cell leukodystrophy (GCL)
cardiac issues
eye issues
The CHIC database notes that genetic testing parent dogs for serum bile acid levels and doing a renal ultrasound are also currently recommended although not yet required.
Cairn Terriers can also suffer from:
allergies
cataracts
liver and kidney dysfunction
thyroid disease
Scottie cramp
Legg-Perthes disease
seizures
Regardless of the mix, the Cairn parent will still need these health tests.
Cairn Terrier Shedding and Grooming
While no dog breed can be said to be truly hypoallergenic, Cairn Terrier fans love that this dog breed's coat is low-shedding and doesn't need much maintenance.
When you mix them with another breed, this low level could easily sky rocket.
It just depends upon who they are combined with!
Exercise and Training
The Cairn Terrier is very smart and tends to have an independent spirit.
For this reason, early and ongoing training and socialization will be key to helping these dogs learn how to live happily and healthily in a family and community.
As part of this process, your Cairn Terrier should always live indoors with you and have lots of daily love, attention, and play.
These dogs will not do well when left alone for long periods!
When taking walks, it is vital to not let your Cairn Terrier off the leash.
Otherwise, a Cairn's instinct to chase small moving prey may take over, and then you may never see your dog again!
When you combine them with another breed this prey drive could be reduced, but it's not guaranteed!
Walking, games of fetch and tug-of-war, interactive games, slow-feeder puzzles, and other forms of canine entertainment are likely to be enthusiastically received.
Be aware that Cairns adore digging, so this may not be the dog for you if you have a meticulously groomed lawn!