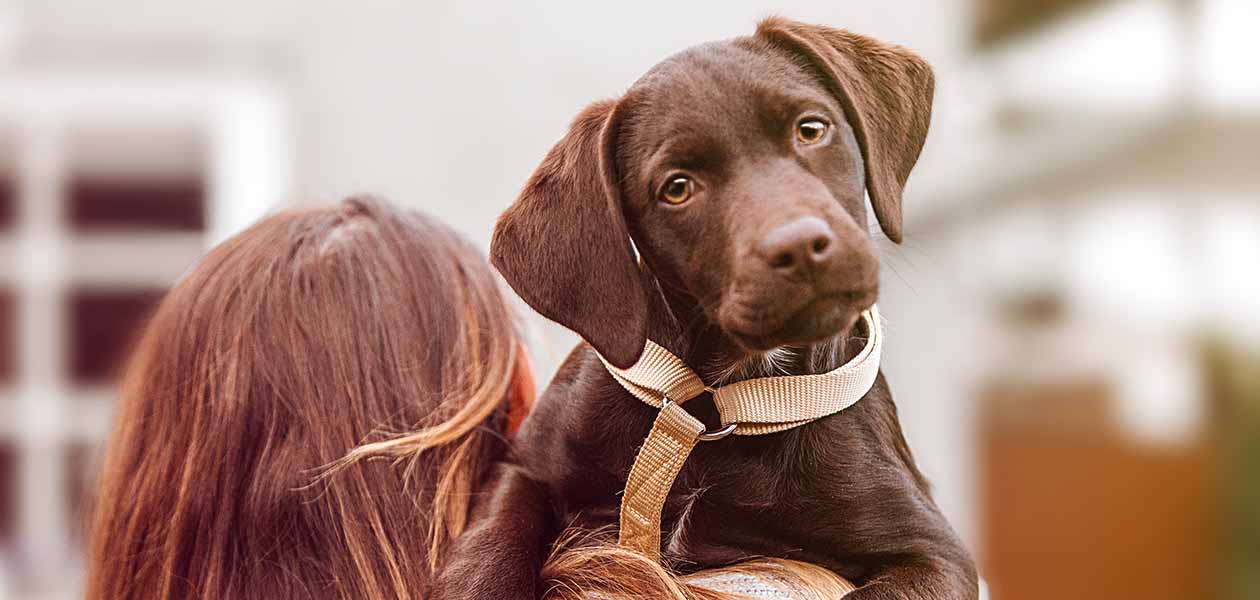 Eumelanin is a type of melanin, a pigment that adds color to skin and hair. And it's responsible for the amazing colors that we see in our beautiful brown dogs. When your puppy gets a recessive gene for brown fur from each parent, they produce slightly less eumelanin and have from deep chocolate to pale tan coats. These genes are present are dozens of different breeds, with varying sizes and temperament traits.
Contents
The Magic Of Melanin!
Eumelanin produces black and brown coats. And pheomelanin which gives us a range of shades from pale cream to deep red.
The gene for black fur masks the gene for brown fur. It acts like a kind of 'switch' that turns off the color brown! It only takes a single black gene to do this. Which means that all brown dogs have two genes for brown and cannot pass a black gene down to their puppies.
Black dogs on the other hand can carry the brown gene. And if two black dogs have puppies together, and each of them carries the brown gene, some of their puppies may be a chocolate surprise!
Chocolate vs Brown or Tan
The deep rich brown color we see in some Labradors is often called chocolate. The use of the word chocolate is actually a fairly recent development and until a few decades ago this color was referred to as liver.
Tan is often the name given to a slightly different shade of brown, it's the color we see in patches on hounds and as a solid color on many of your favorite breeds.
Labrador Retriever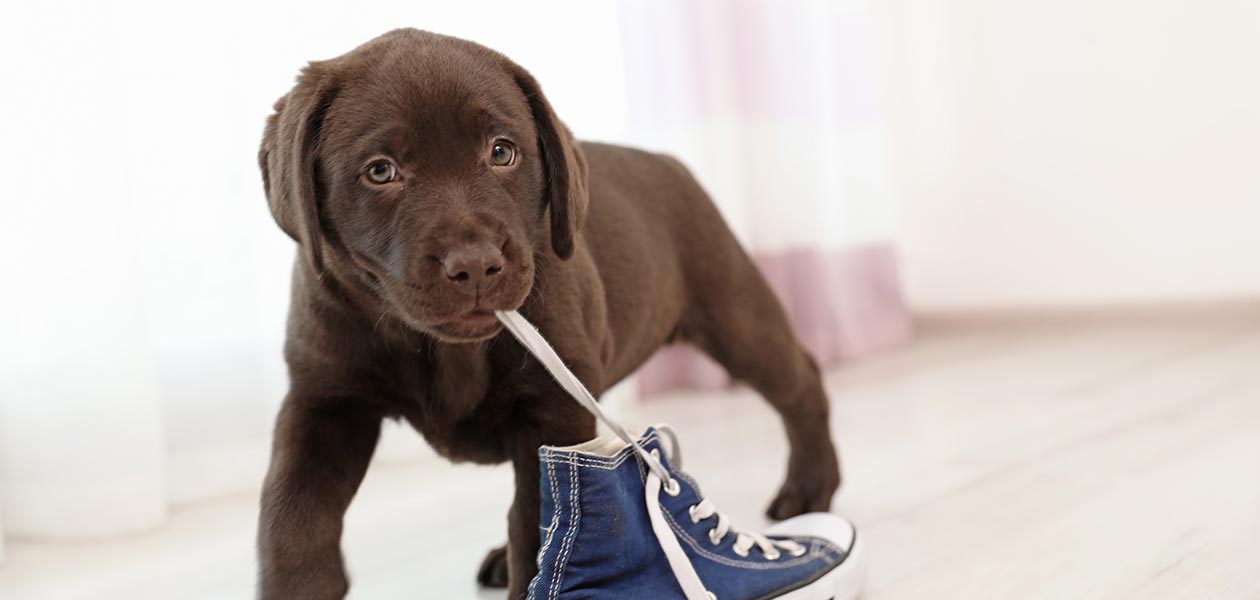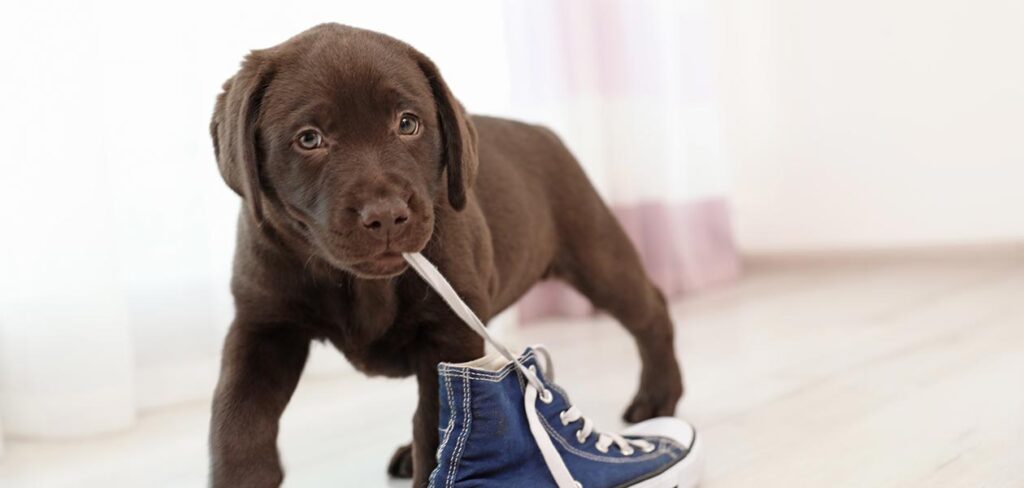 The chocolate Labrador Retriever is probably one of the most well known brown dogs! Labradors are America's favorite pet dog breed, but are also used as service dogs and working dogs. The Labrador Retriever is a medium sized breed that grows up to 23 inches tall, weighing between 50 and 80 pounds as an adult.
This brown dog breed is friendly, affectionate, and confident, especially when well-socialized from a young age. They are known for making great family pets. But, they need lots of exercise and interaction, every day! And, they are heavy shedders.
Poodle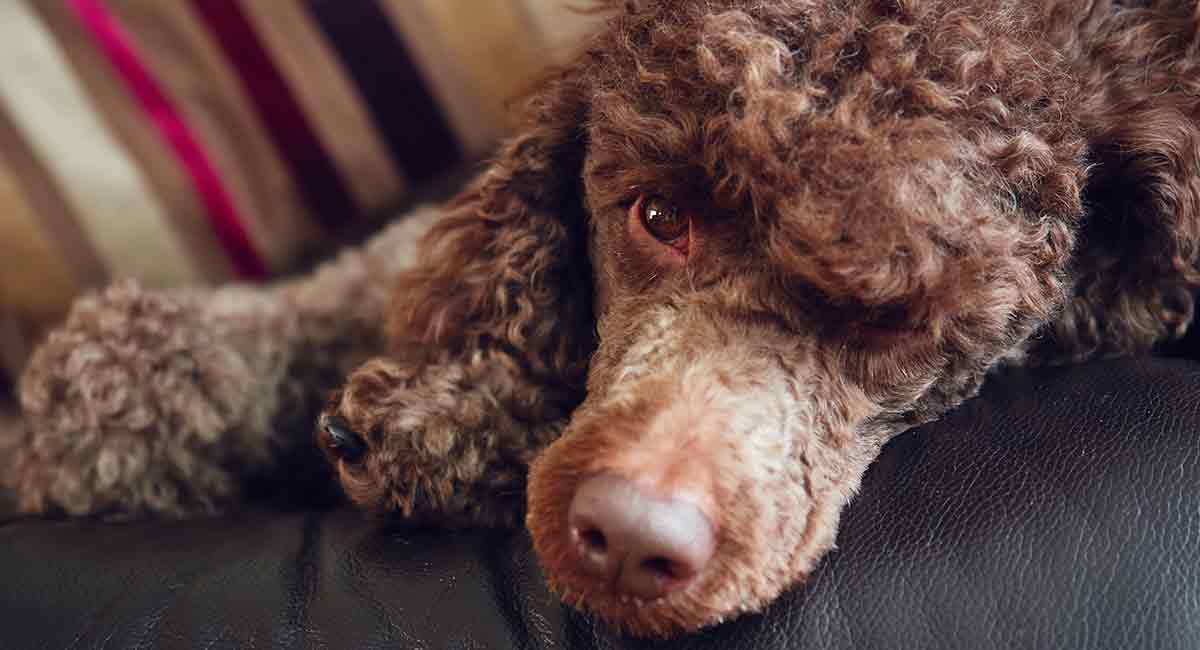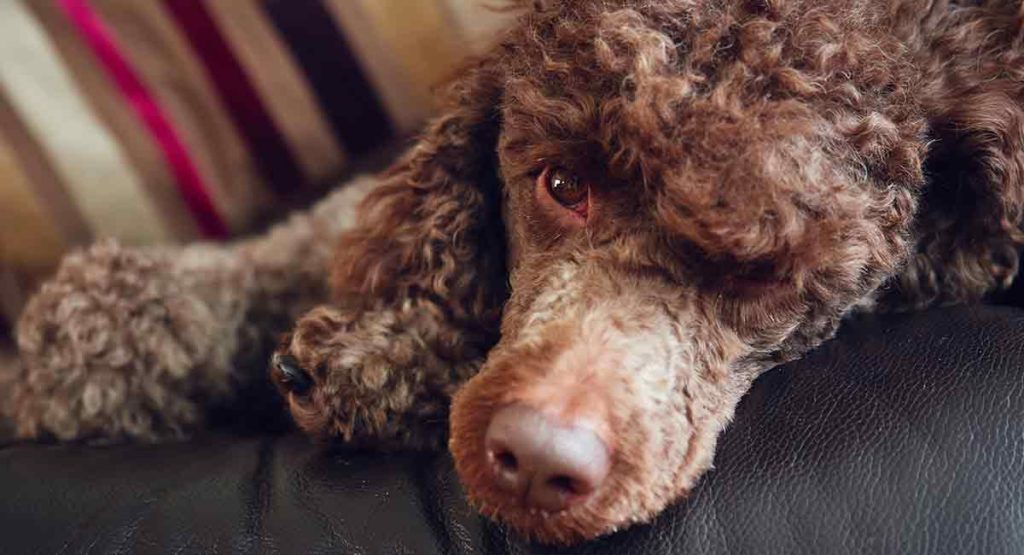 The Poodle has distinctive curly fur that generally doesn't shed. But, they have high grooming needs to prevent tangles.
Dachshund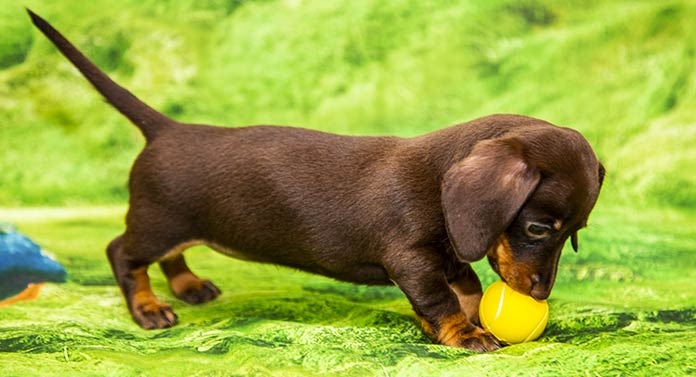 This is a small German dogwith a long back and short legs. Their body shape can result in increased health problems, such as slipped disks in their back. So, bear this in mind before choosing this breed.
English Springer Spaniel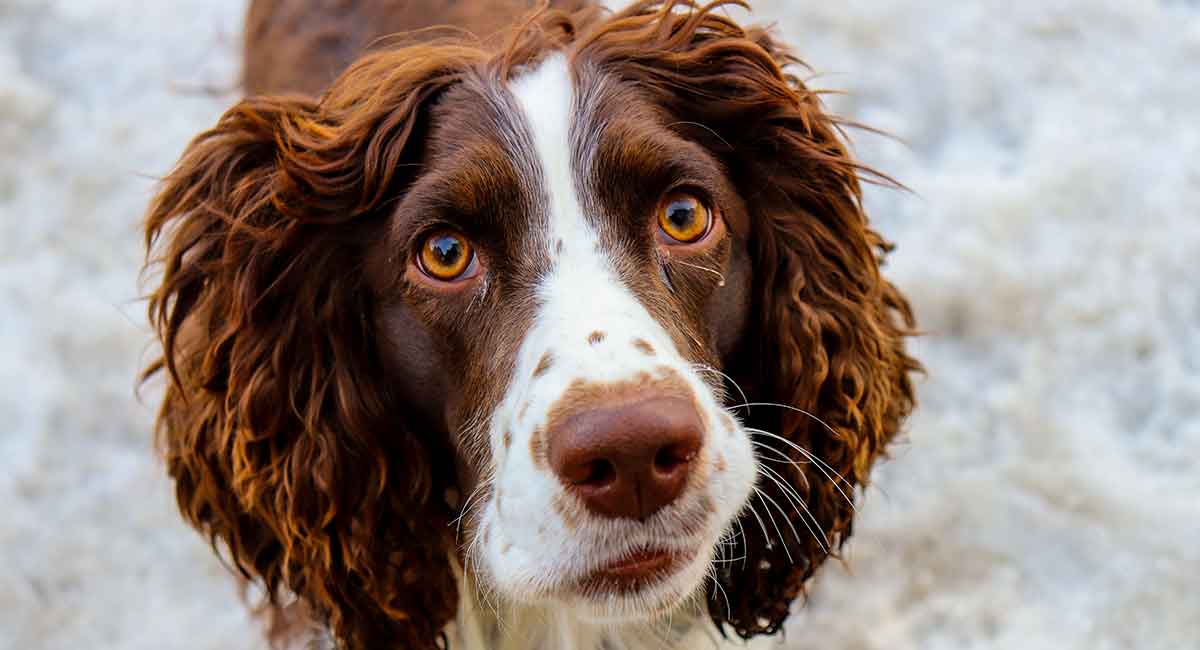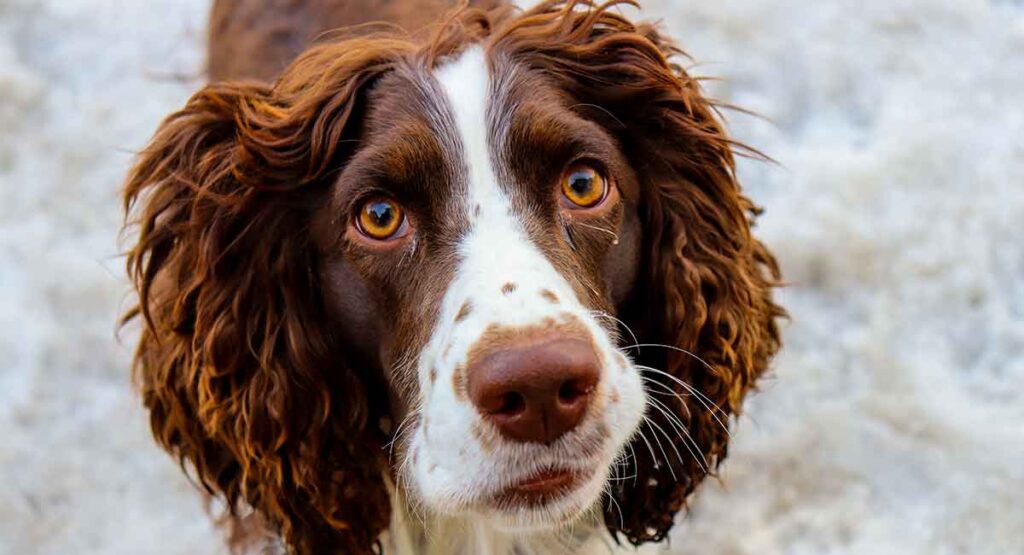 The Springer Spaniel is a beautiful dog with brown markings, often mainly on its face and back. The rest of their body is white. They weigh 40 to 50 pounds as adults, growing up to 20 inches tall. This breed is a really popular gundog, but will make a great show dogs or pets for an active family.
Puli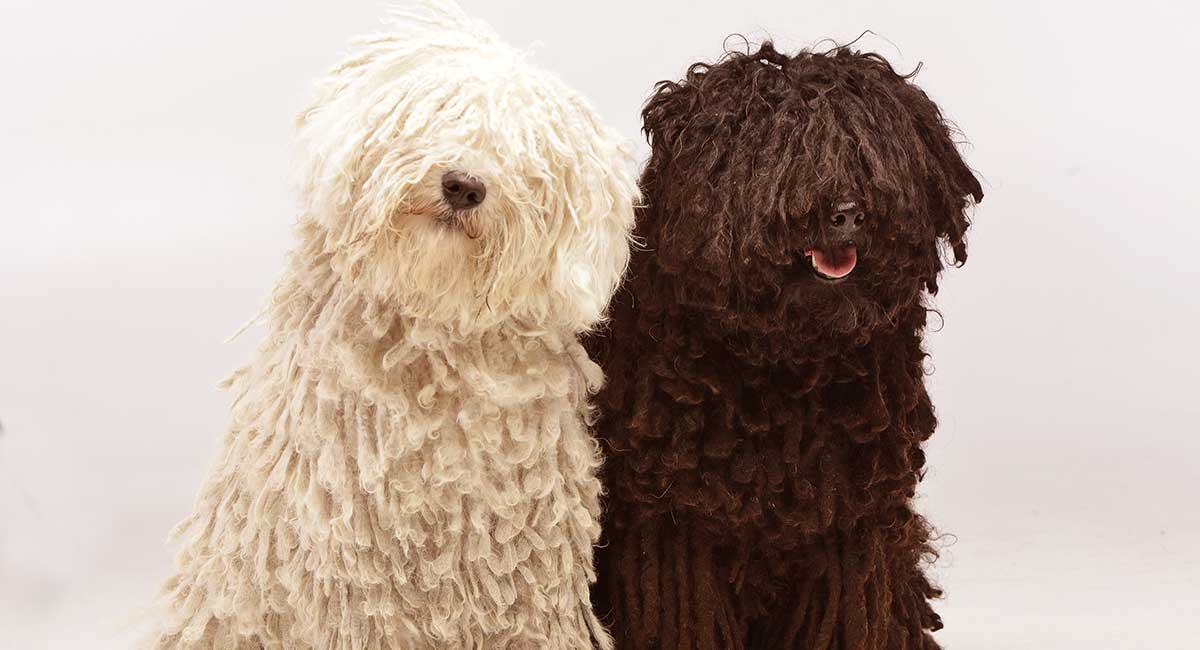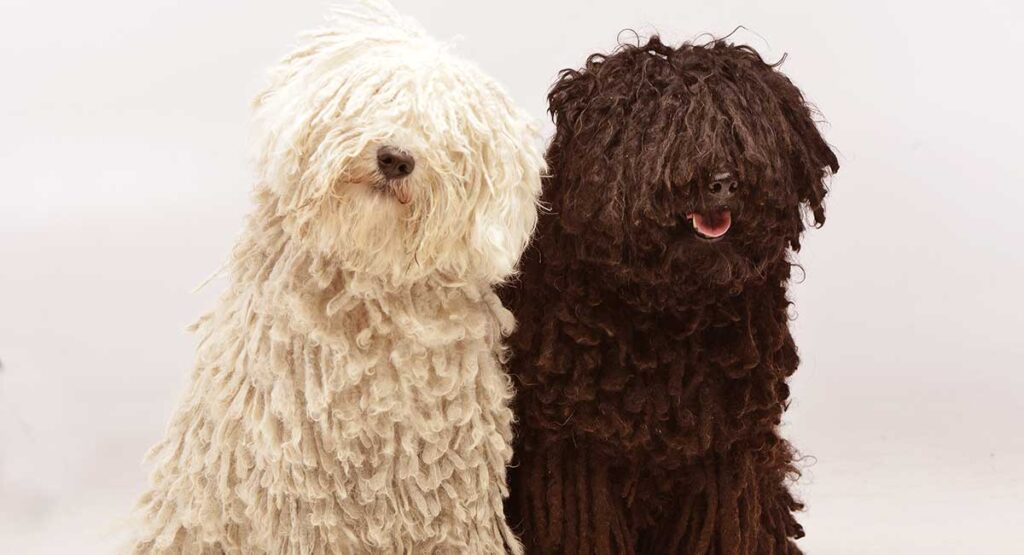 The Puli is a Hungarian breed with a very distinctive coat. This dog has corded fur that can come in a beautiful brown color. As adults, they weigh 25 to 30 pounds, and they grow up to 17 inches tall. They are watchful, loyal, and intelligent dogs. But, they do have quite high needs as a pet.
Border Collie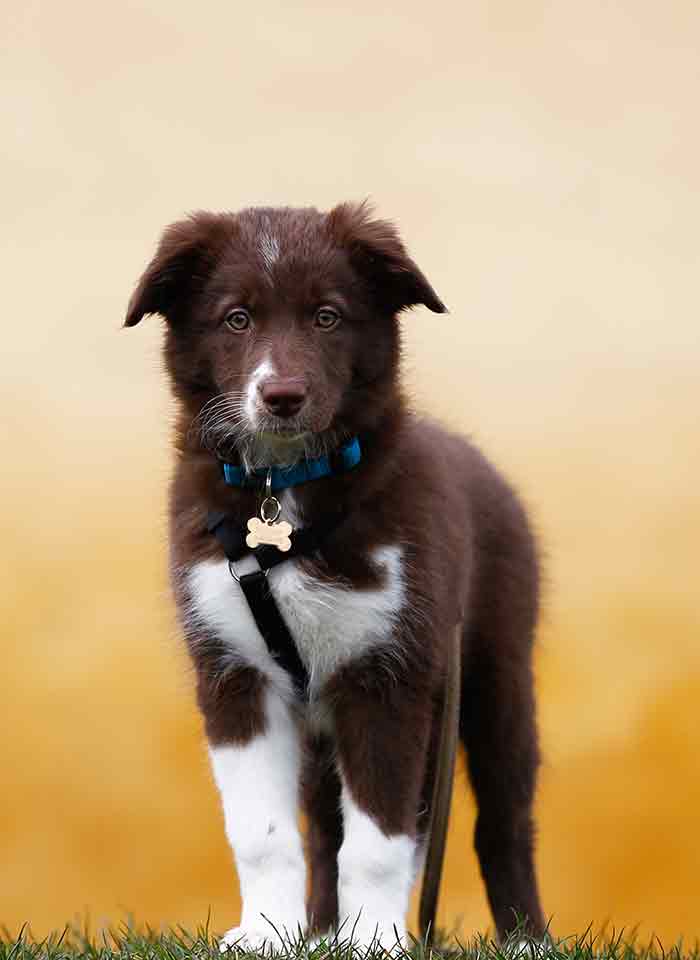 The Border Collie breed is most common in black and white. But, it is also available in tri-color, or brown and white. Their fur can be long, or smooth and sleek. This is an energetic, intelligent, and social breed. But, they can have herding instincts, so it is important to socialize them from a young age to guarantee the best temperament.
Treeing Cur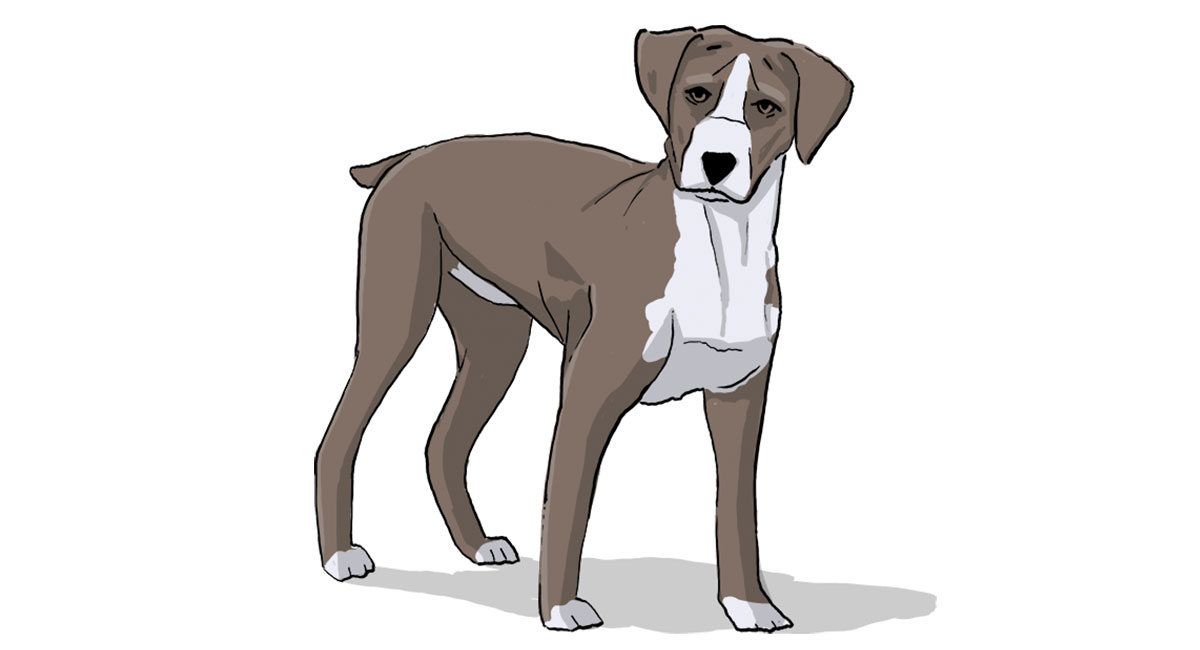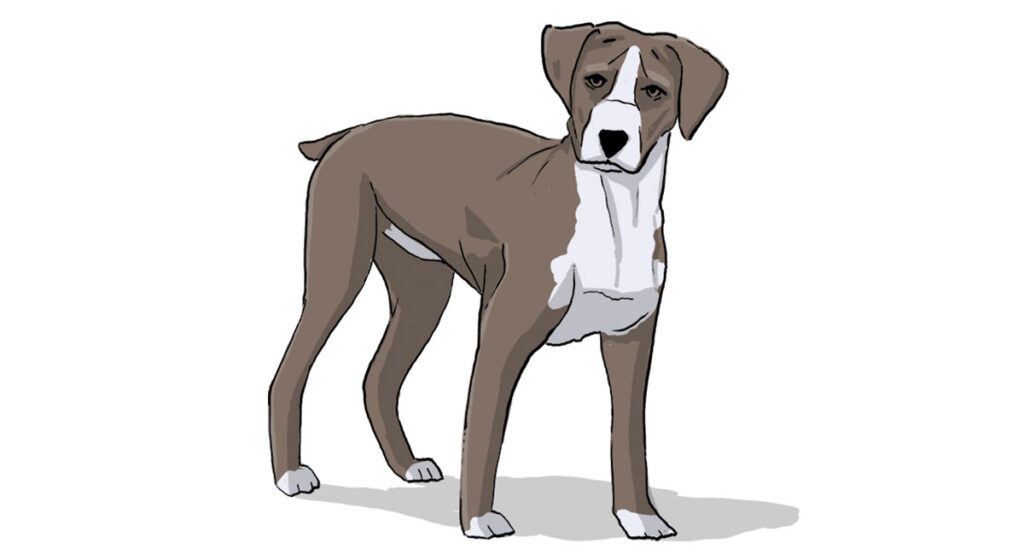 The Treeing Cur breed comes from North America that is often used for hunting and herding. This is an energetic breed that is also intelligent and protective. It will grow up to 24 inches tall and weigh somewhere between 30 and 60 pounds.
Basset Hound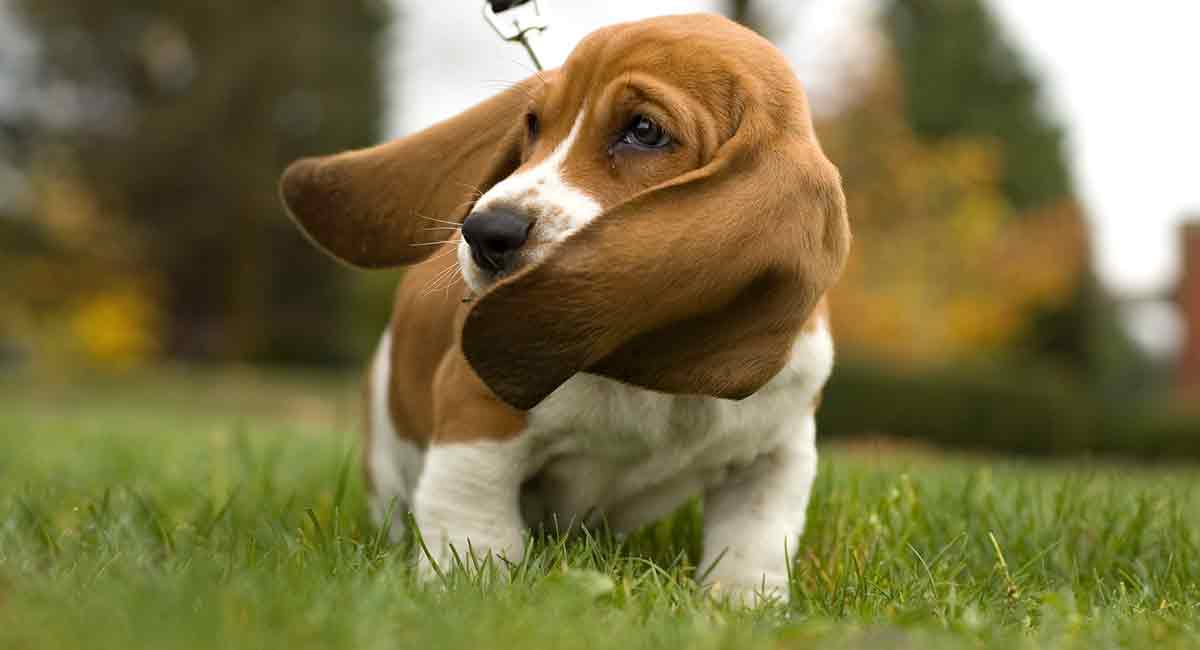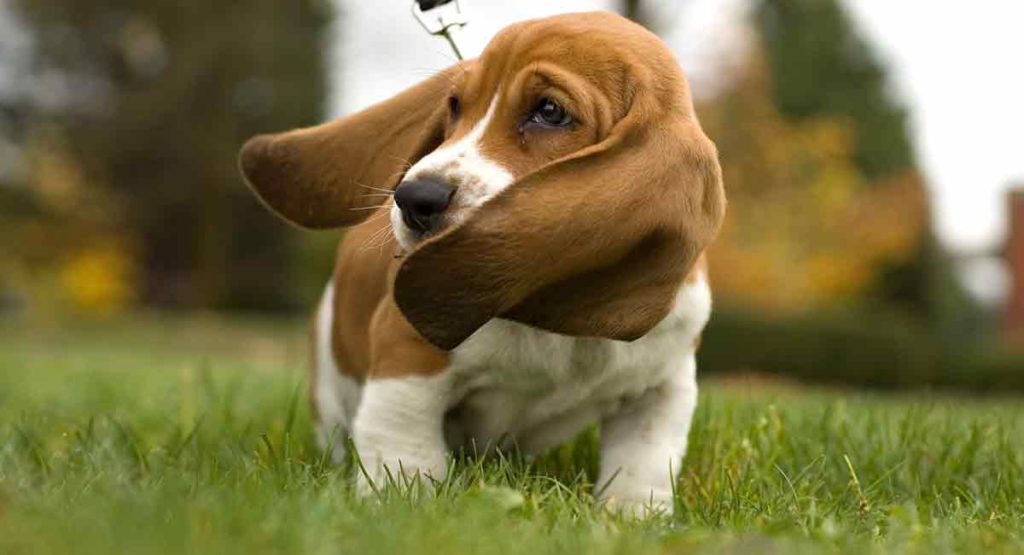 Most people know exactly what a Basset Hound looks like! This white and brown hound dog has a low slung chest, long back, and droopy ears and face. The Basset Hound breed comes in a variety of brown colors! You can even find individual Basset Hounds with multiple shades of brown.
Chihuahua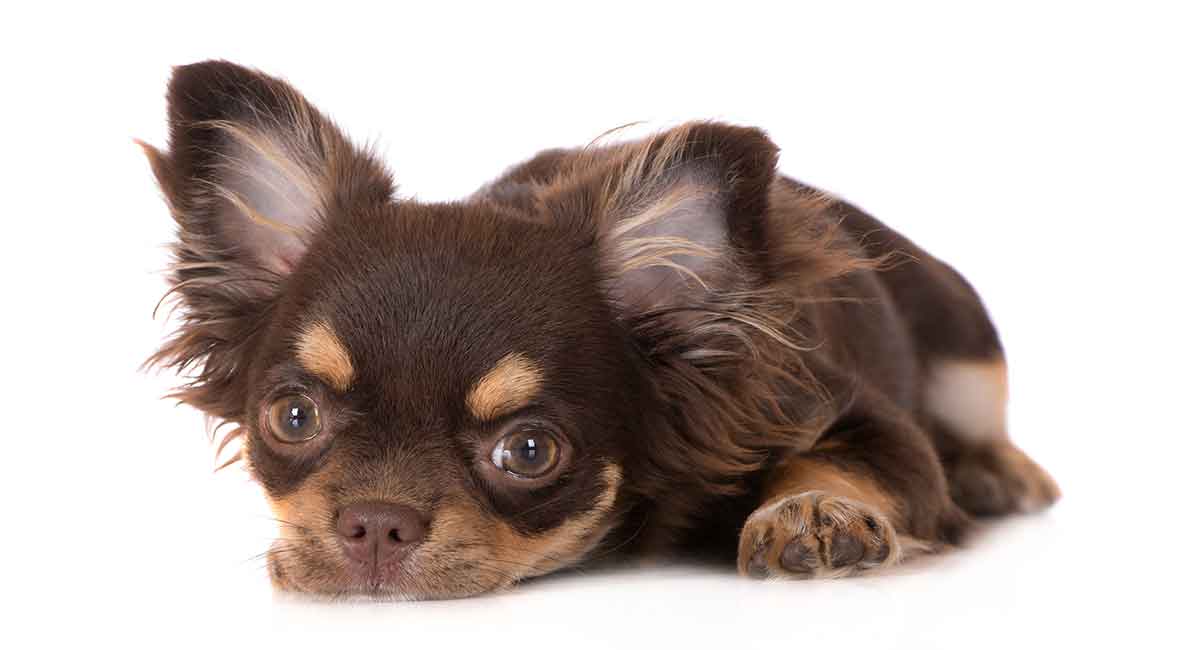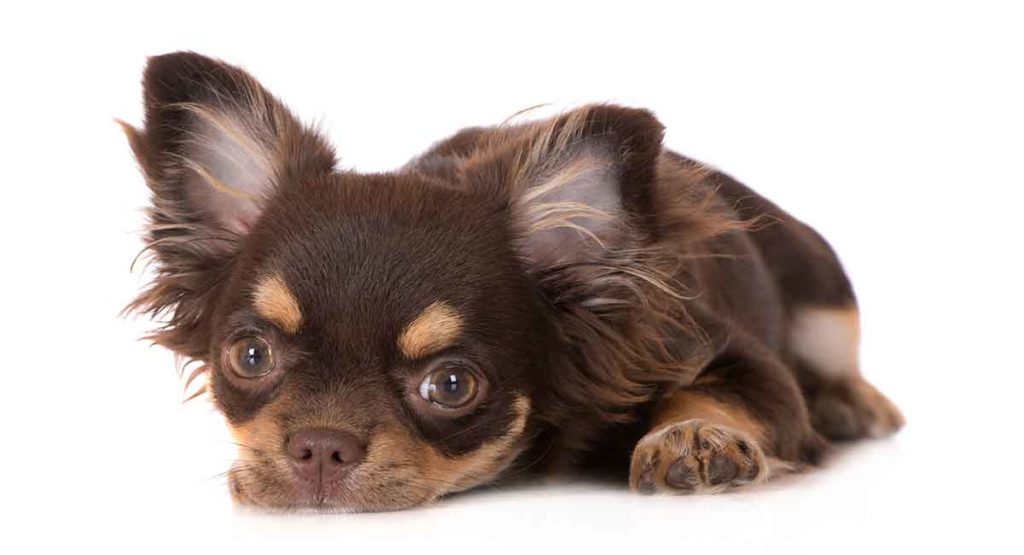 Chihuahuas can be stubborn and feisty, but they are also often friendly and loyal. Socialize and train your little brown dog consistently from a young age to encourage the best possible temperament. As a smaller dog breed, a Chihuahua will need less living space and lower amounts of exercise than the other breeds we've looked at. So, this could suit a family living in a city or an apartment.
Chesapeake Bay Retriever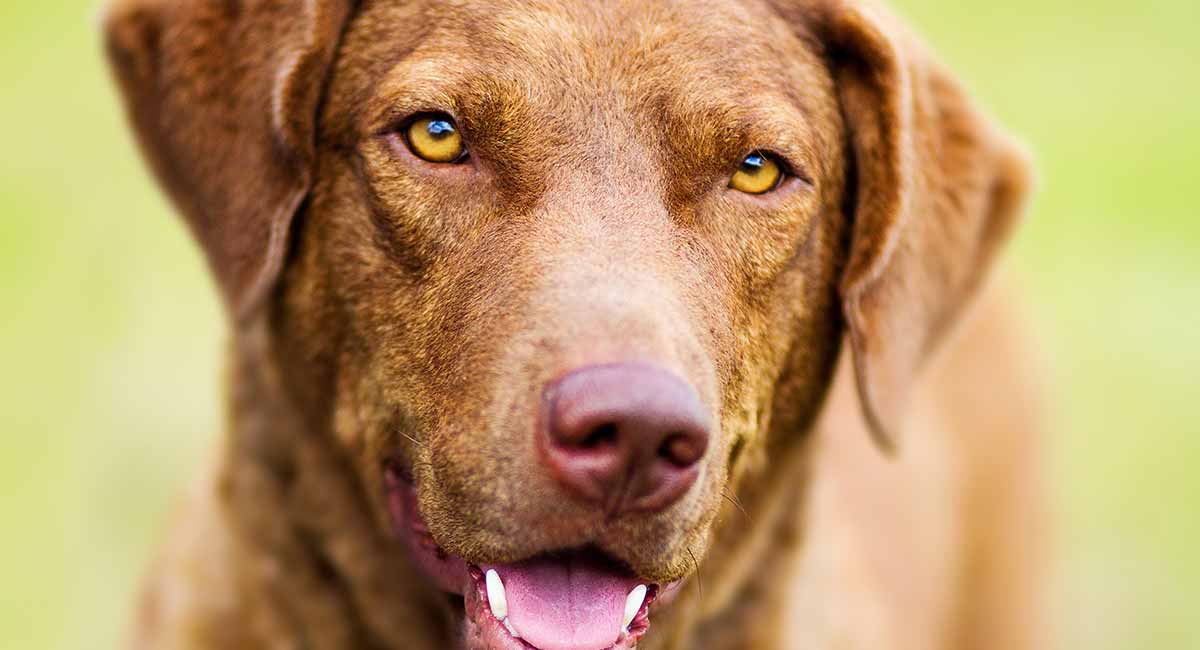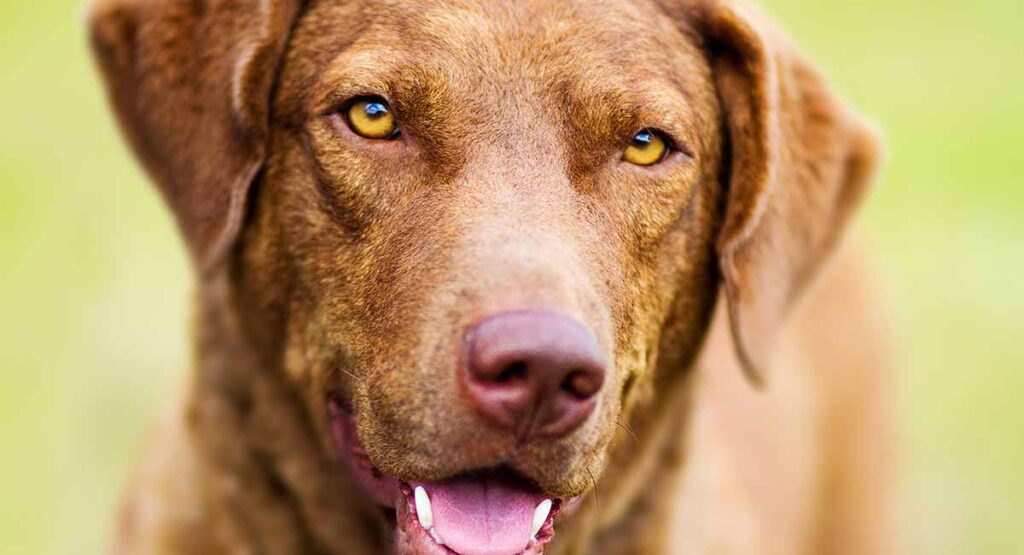 This breed has a wavy coat that often comes in a beautiful chocolate brown. There are plenty of other shades to choose from too. The Chessie will need a lot of active time each day. So, they aren't suitable for families who will be spending most of their time indoors, or who have very small living spaces.
Saint Bernard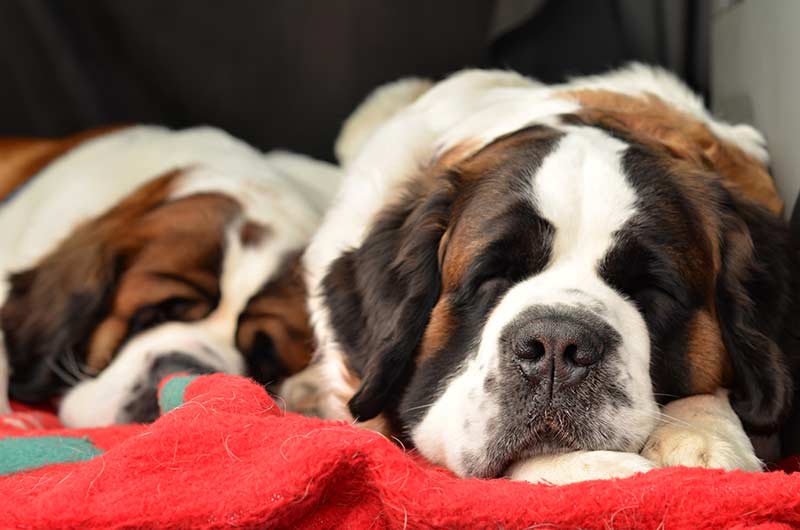 The Saint Bernard is one of the biggest brown dogs on this list. This huge brown and white dog can weigh between 120 and 180 pounds fully grown. Training is a must with a breed this big.
Belgian Malinois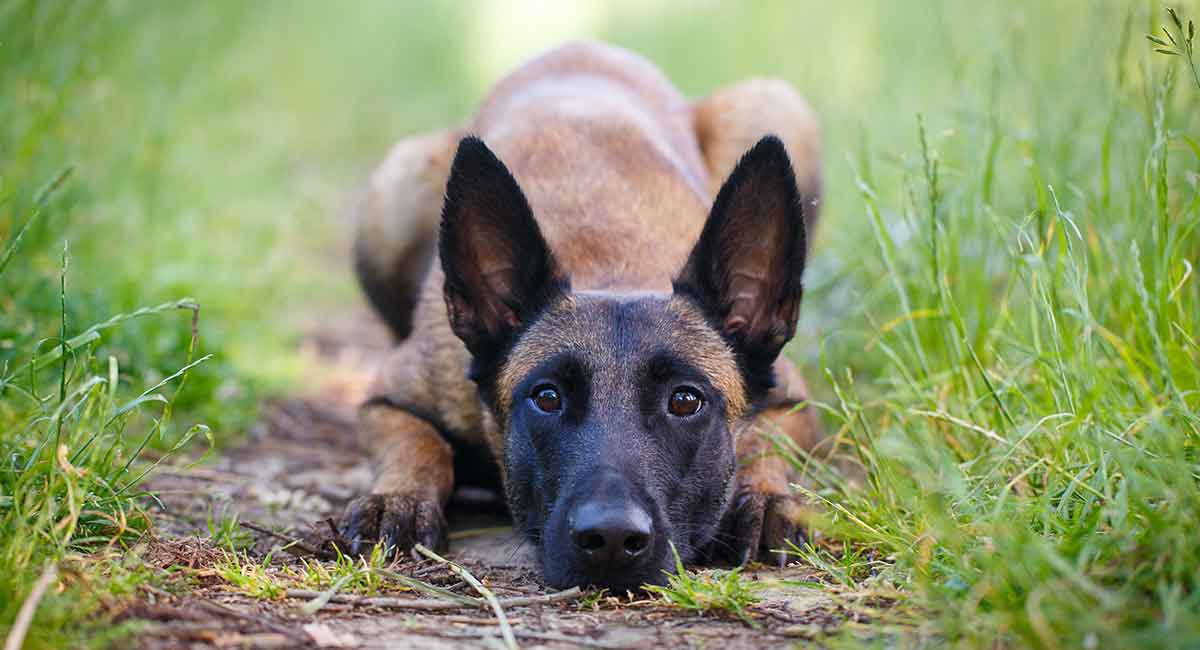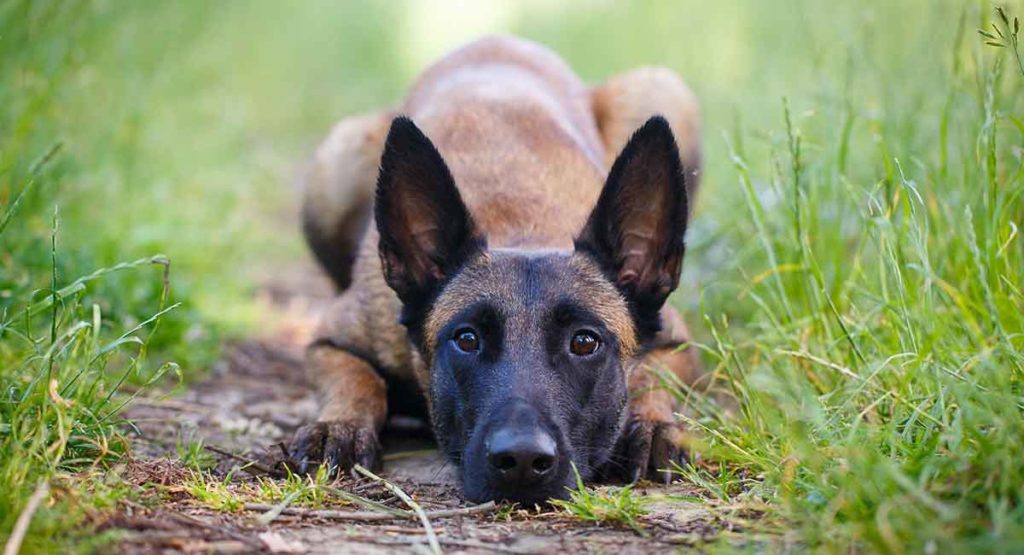 The Belgian Malinois coat ranges from fawn to mahogany. This breed is athletic, loyal and protective. So, it makes a great working dog or guard dog. But, will need plenty of training and socialization as a young puppy.
Lagotto Romagnolo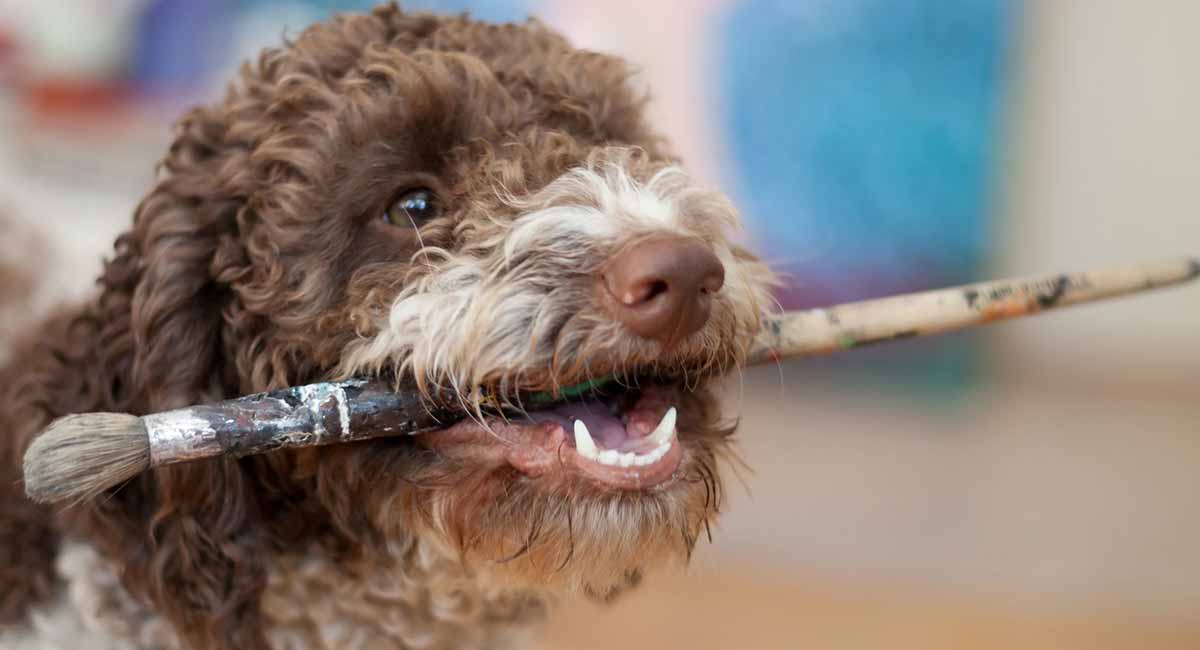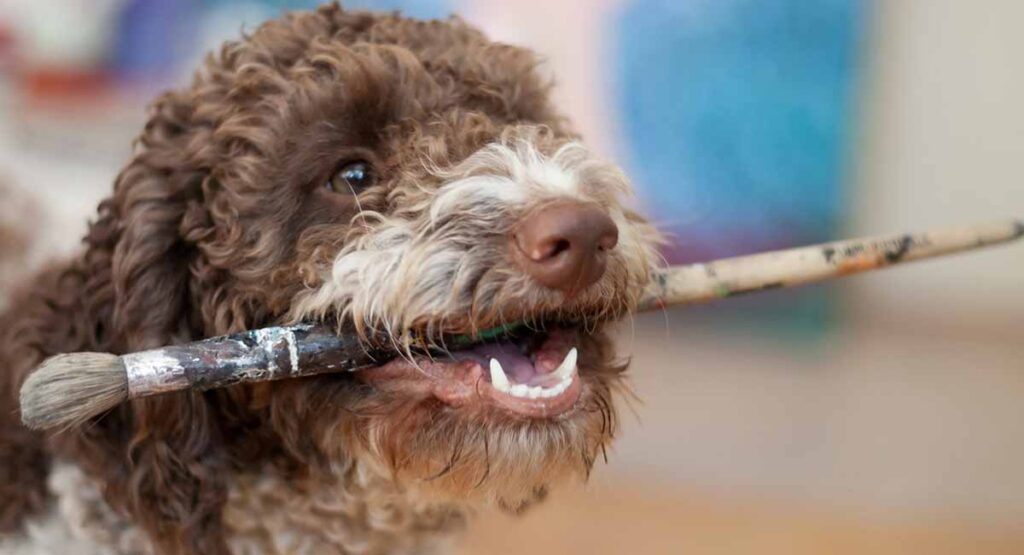 It has a double coat with a wooly texture. It can come in solid brown, or brown and white, as well as other colors. This breed is intelligent, active, and affectionate. But they will need training and socializing from a young age to control their protective traits.
Mountain Cur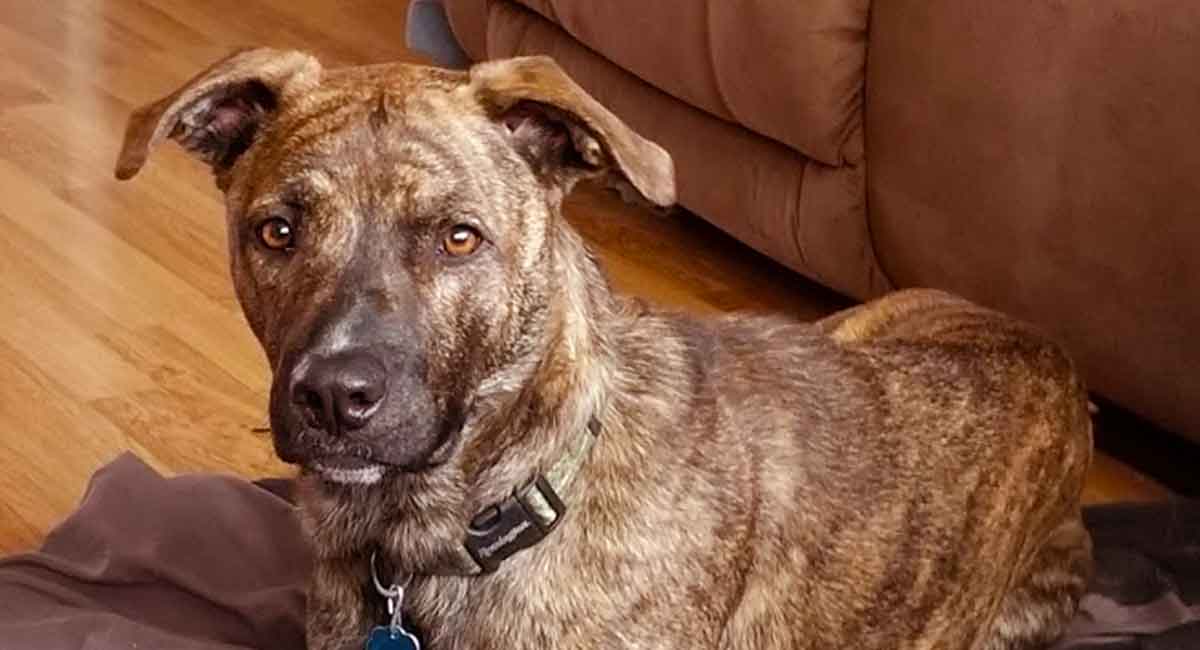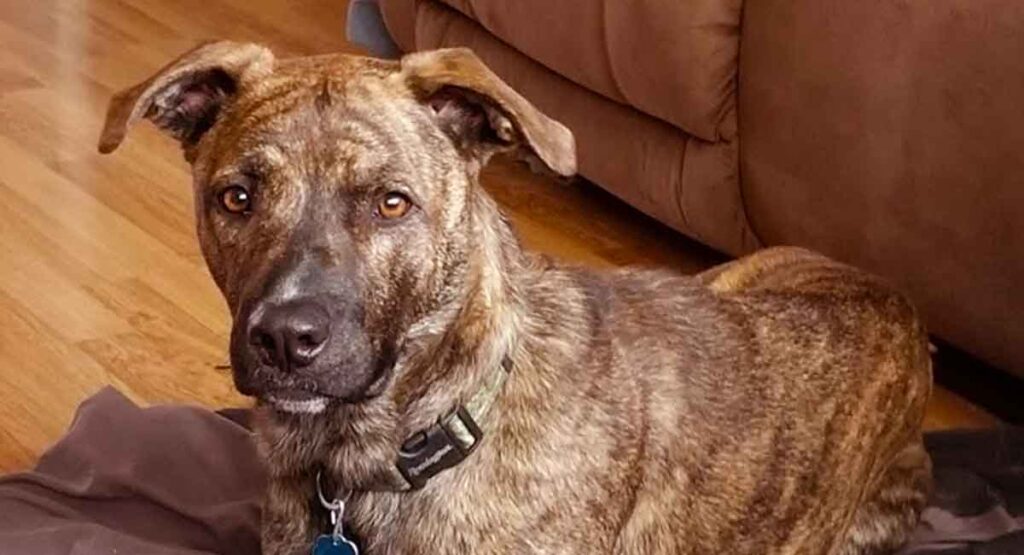 The Mountain Cur breed weighs 30 to 60 pounds as an adult, but will have a slim, athletic appearance. Among other colors, this dog can be brown, or brindle, all over!
Great Dane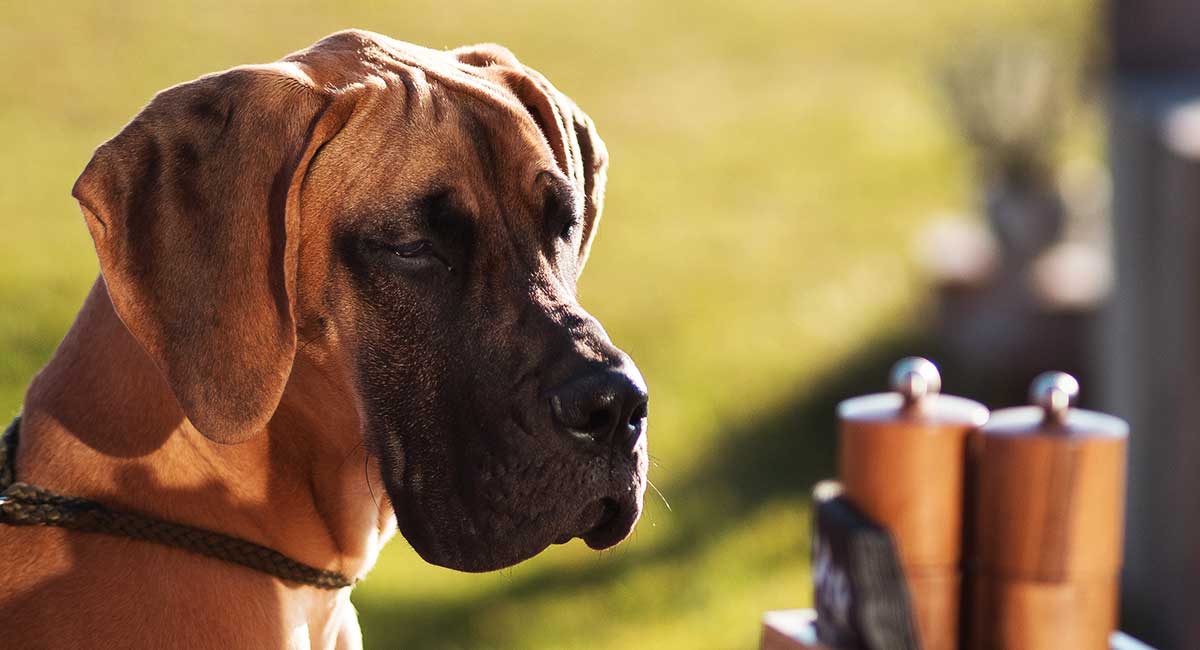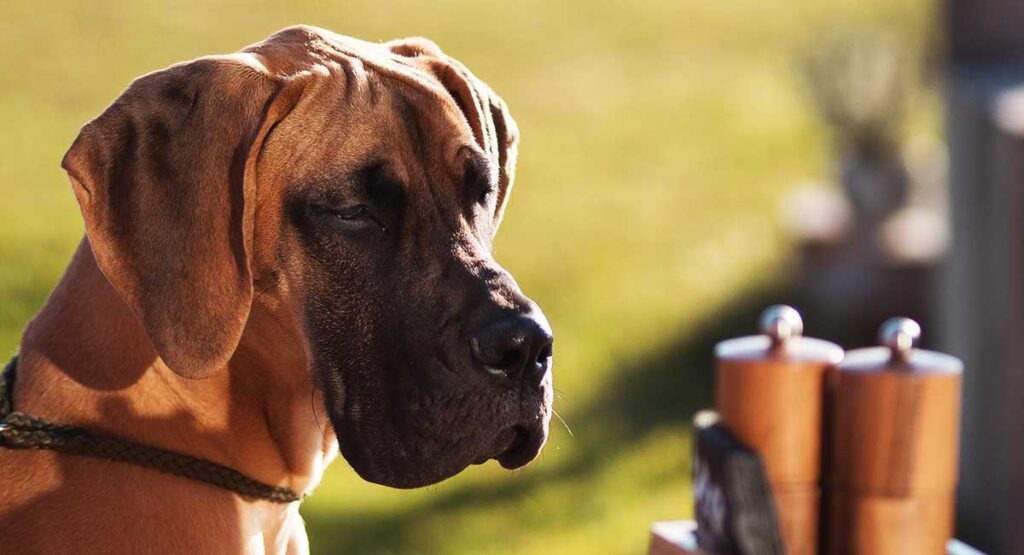 The Great Dane short coat comes in a huge variety of colors, including beautiful brown! This dog is often calm, patient, and quiet. They are great with kids, but can accidentally knock them down due to their huge size!
Havanese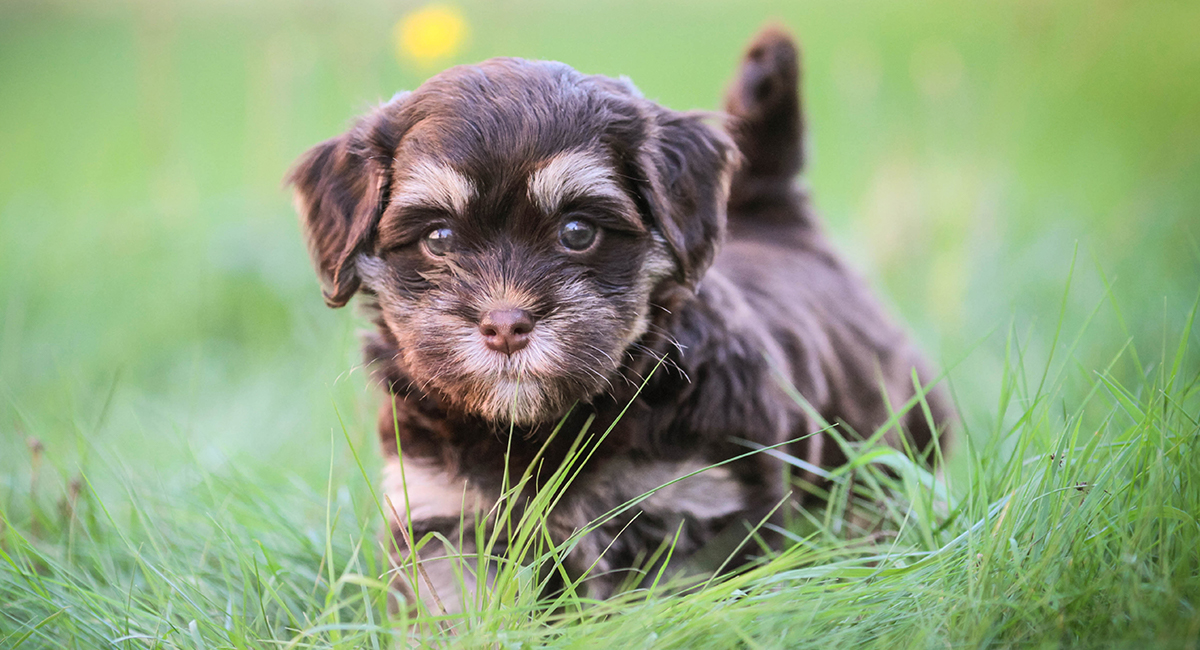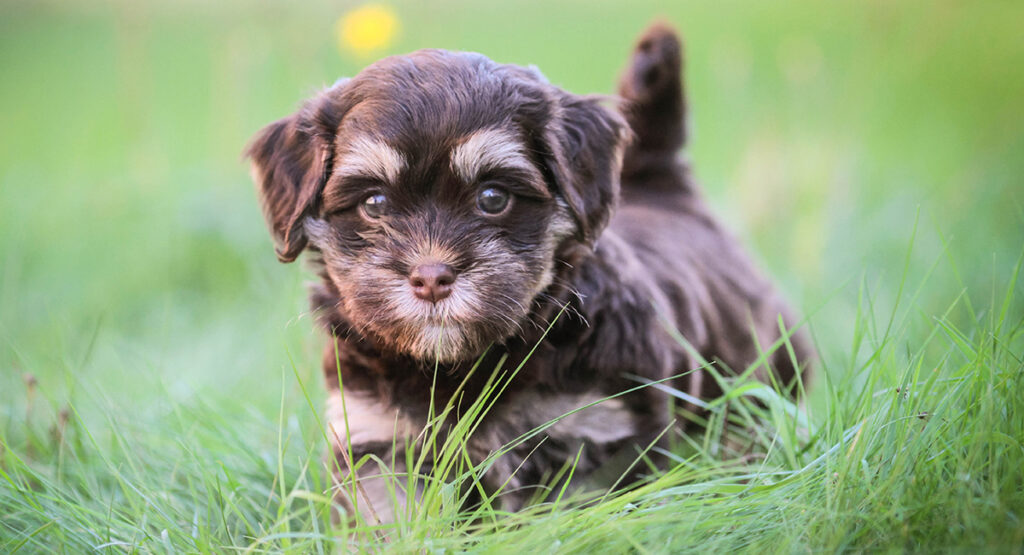 The Havanese has a beautiful flowing coatthat can be either straight or wavy. This feature often earns them the title: teddy bear dog! Their temperament is great for families. They are loving, happy, and intelligent, getting on with just about everyone! Still, training and socialization will encourage this.
Pomeranian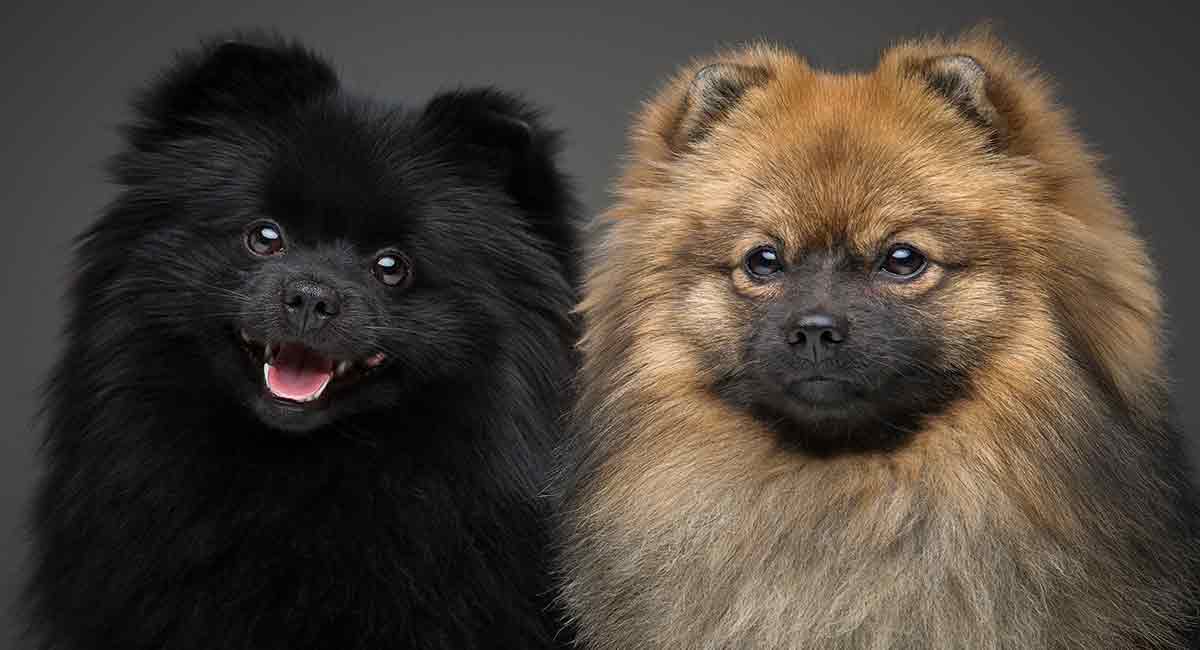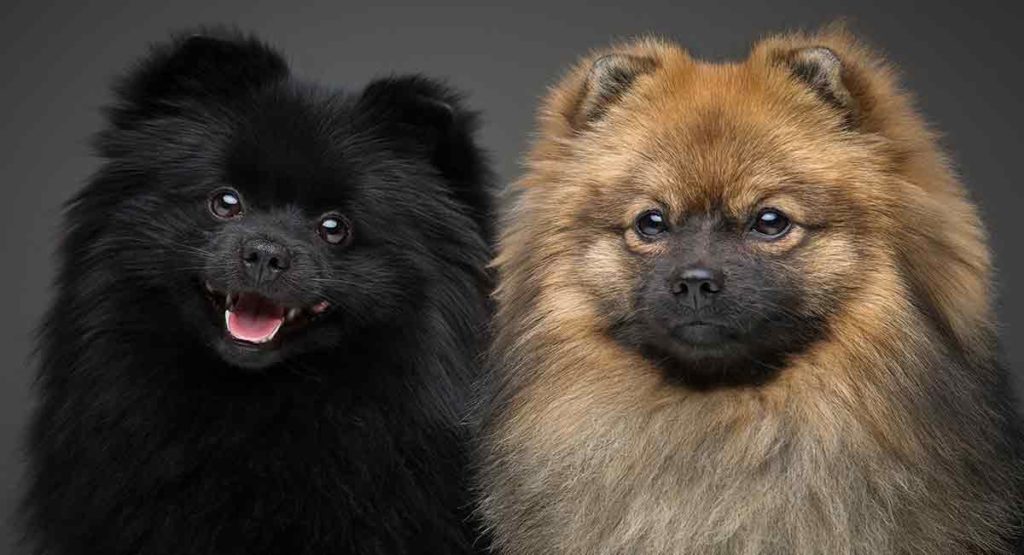 The Pomeranian is a small dog breed with an enormously fluffy coat! They have a pointed nose and little triangular ears, giving them a fox-like appearance. Although they can differ in shades, this dog can come in a beautiful brown color.
English Cocker Spaniel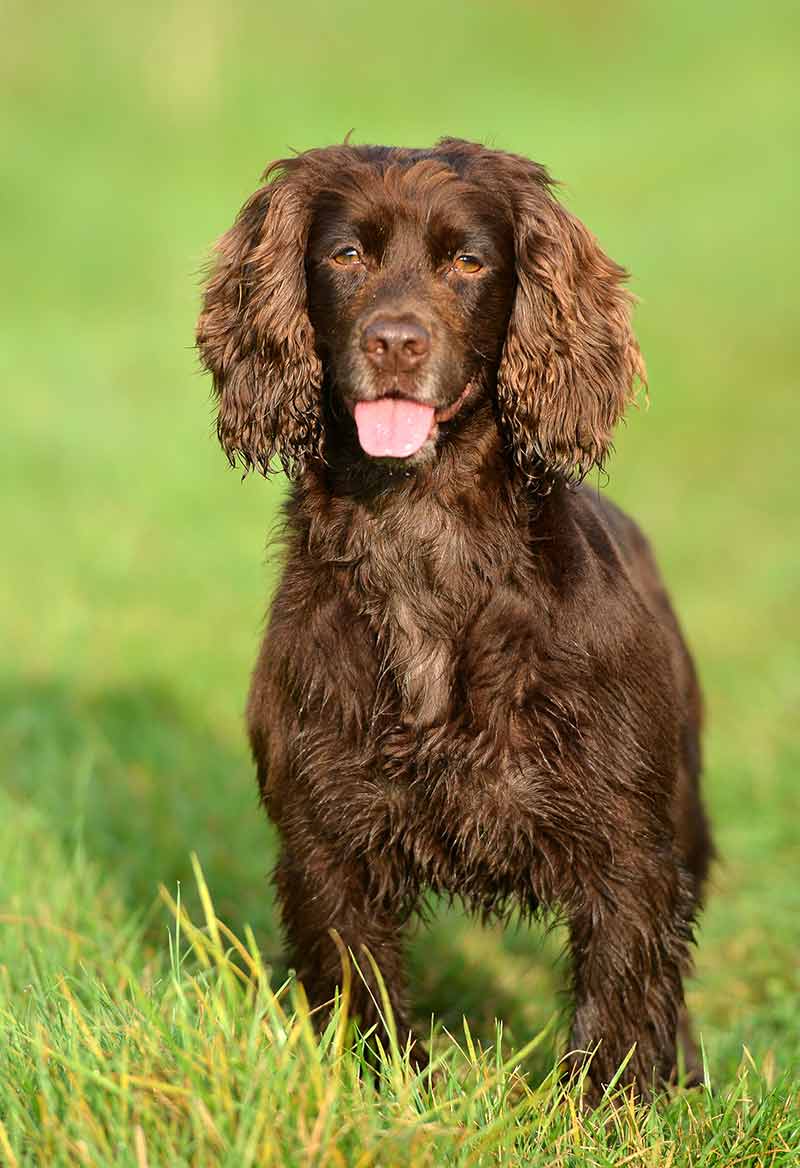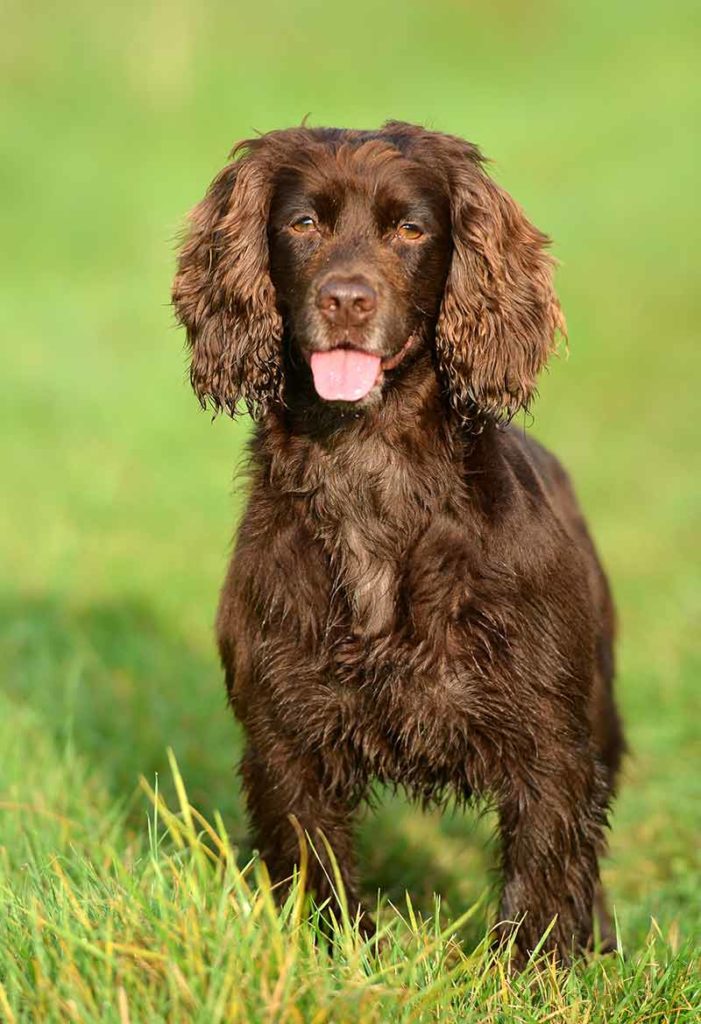 Cockers are loyal, loving, and affectionate dogs that love to be around their families. But, they will need plenty of exercise. They may also be prone to barking and chasing smaller animals. So work hard on consistent training and socialization from a young age. And be prepared to groom this dog every week! There can be quite a distinction between Cocker Spaniels bred for work and those bred for show.
Boxer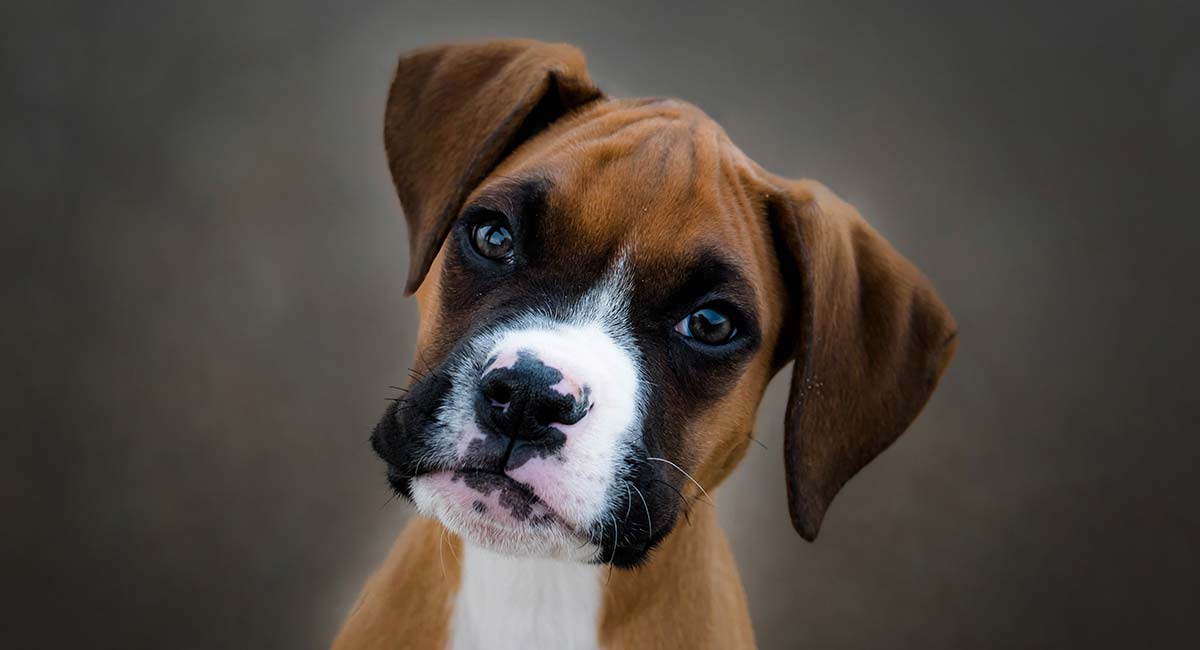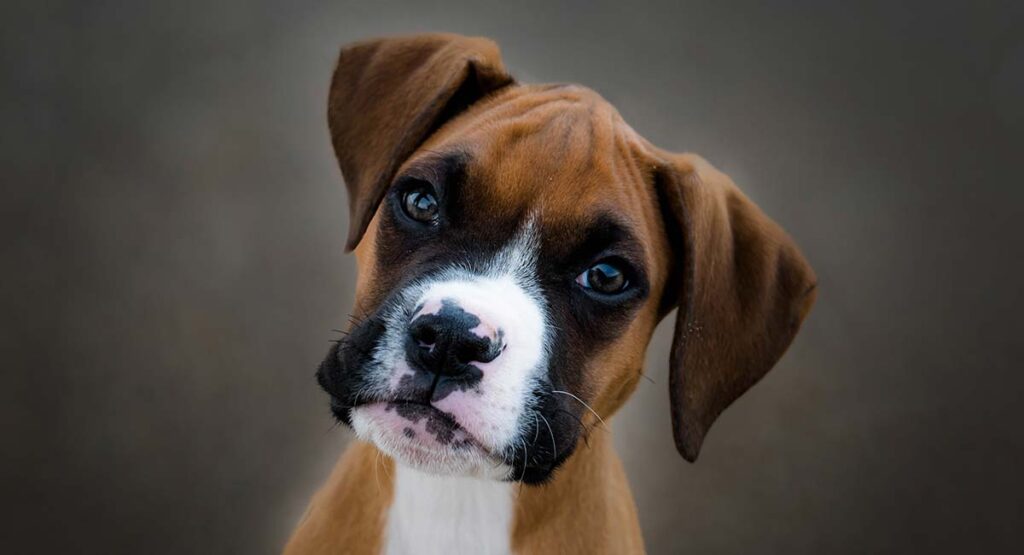 The Boxer can come in a brown coat with white and black markings. It has a short, smooth coat that won't need much grooming. So if a brown short hair dog appeals to you, the Boxer could be your perfect partner. Boxers are devoted, enthusiastic, and energetic.