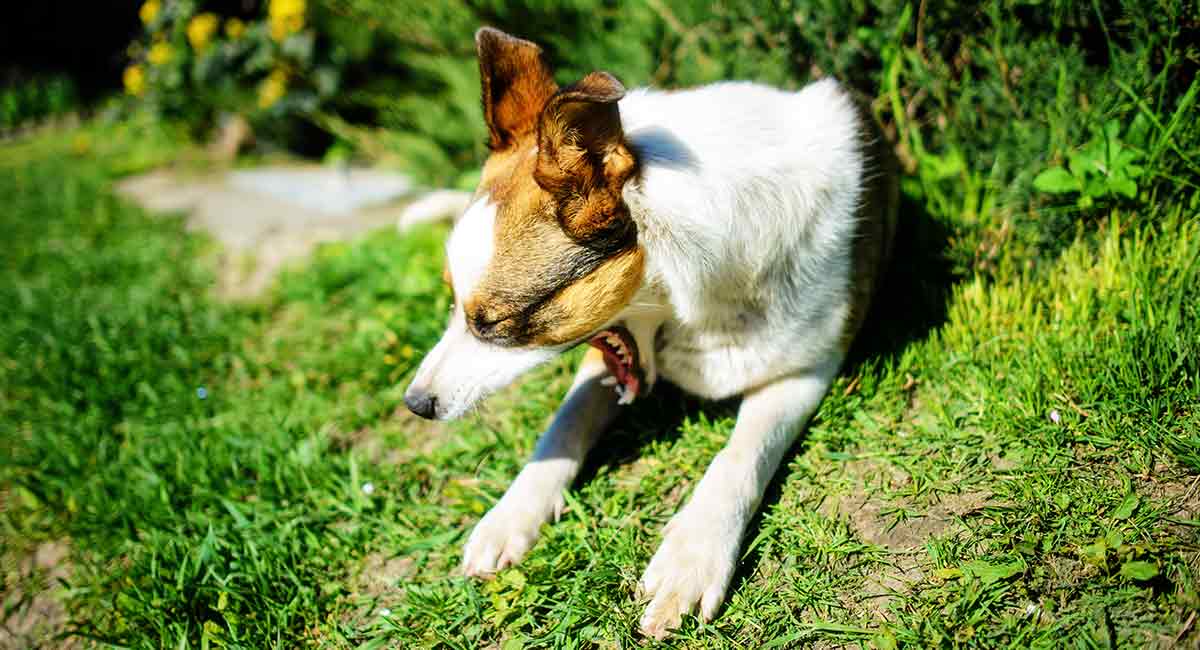 Blue heeler mixes are becoming more popular today as more pet owners realize how fun, smart and interactive the blue heeler dog breed can be!
Of course, whenever you bring a heeler mix into your life, it is smart to learn as much as you can about the breed history, personality, health, and traits!
Read on to meet a selection of the most popular blue heeler mixes!
Where the Blue Heeler came from
The blue heeler (also called the Queensland heeler or Australian cattle dog) is a high energy herding dog.
She is an expert at herding cattle, although this dog has also been known to herd more unusual livestock too.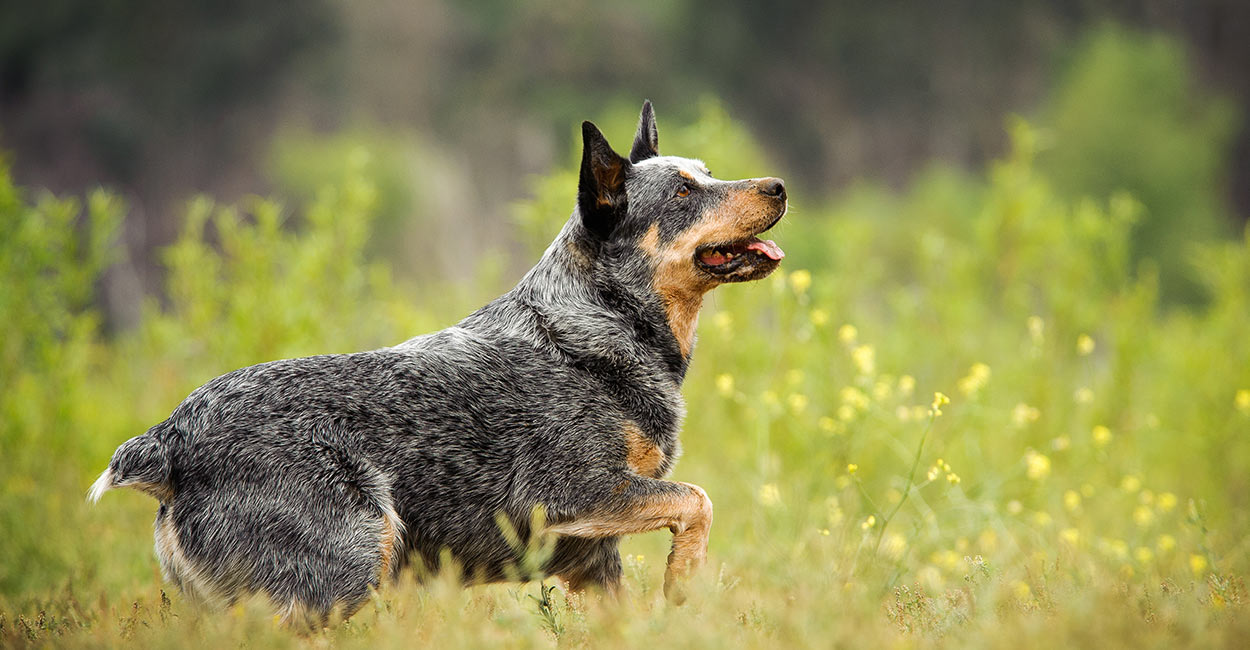 This breed developed when breeders crossbred domestic sheep dogs with wild dingoes with Collies and Dalmatians.
Today's blue heeler still looks quite strikingly like a wild dingo in some ways.
Even though this dog breed has been in existence since the late 1800s.
The Australian cattle dog can also be bred with a red hue to the coat and these dogs are commonly called "red heelers."
However, in this article we are focusing exclusively on popular blue heeler mixes.
Working dog traits
Blue heelers tend to work in silence (without barking) just like wild dogs do!
This is because, when you are part of the wild food chain, it doesn't pay to draw too much attention to yourself!
However, a domestic pet blue heeler can and will bark.
Especially if this dog doesn't get enough exercise, enrichment, training, and socialization.
The blue heeler takes its name from its herding style, which is to nip at the heels of cattle to guide and direct them and protect them from predators.
For this reason, a blue heeler is not typically the best breed choice if your family includes young children.
Or other vulnerable prey-type family pets who may be frightened or injured by herding or nipping behaviors.
Be prepared!
Whatever your Blue Heeler is mixed with, you need to be prepared to do a lot of running, playing, exercise, and activity together!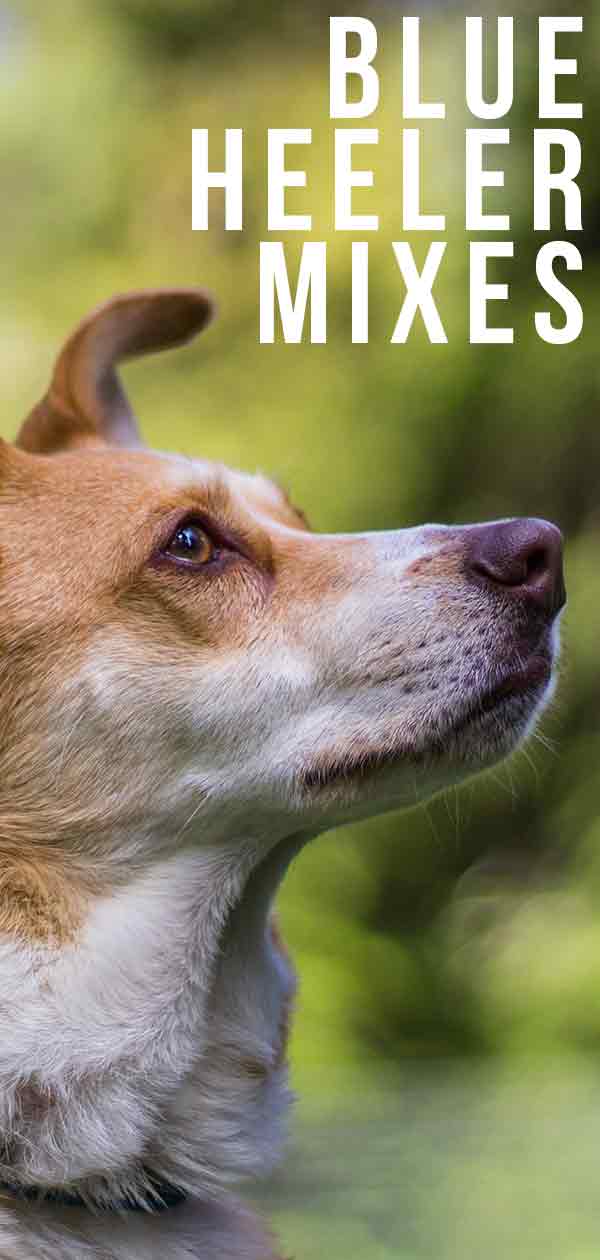 One of the neatest things about the blue heeler is that this breed has held the Guinness Book of World Records title for "oldest dog."
The honors go to Bluey, a blue heeler who lived to the ripe old age of 29.5 years old.
More typically, blue heelers live between 12 and 16 years.
Now let's meet some of the most distinctive and interesting blue heeler mixes becoming popular with pet owners today!
Labraheeler: a Blue heeler Labrador retriever mix
The Blue heeler lab mix is one of those blue heeler mixes that just makes perfect sense on all levels.
What better combination than the super family friendly Lab with the playful, active, and energetic blue heeler?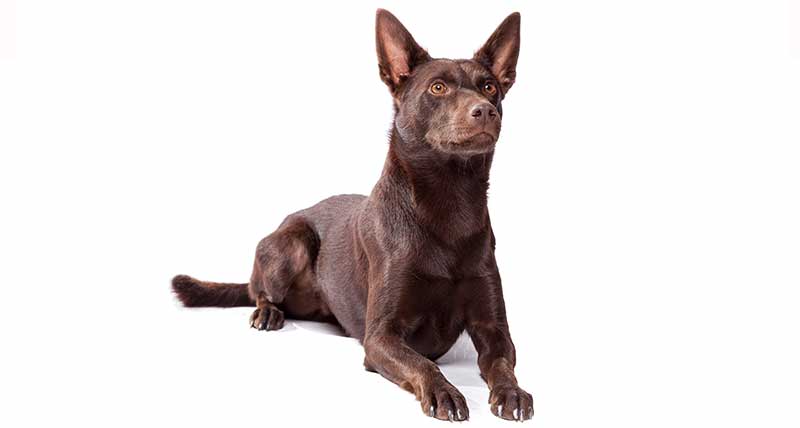 The Labrador retriever is the number one most popular pet dog in the United States and arguably anywhere in the world.
In their rise as the dog of choice in many places around the world, it is easy to forget that Labs also come from a true blue working dog lineage.
The Labrador retriever's dense, water-resistant, double layer coat and flat "otter" tail gives a nod to this dog breed's lengthy retrieving history as a hunting companion.
Where two clever dogs meet
When you put these two complementary yet different dog breeds together, you get a Labraheeler.
But there is no way to fully predict in advance which dog parent a given Labraheeler puppy may favor more.
A Labraheeler's weight can range from 30 to 80 pounds, although most puppies will level out somewhere in the middle of these two extremes.
You can expect to see some blue heeler influence in the coat, but the final colors and markings will also depend on the coat color of the Labrador parent (yellow, chocolate brown, black).
The typical lifespan for a Labraheeler can range anywhere from 10 to 16 years.
Temperament can also be challenging to predict in advance.
Your Labraheeler pup may inherit the Labrador retriever's happy-go-lucky nature and strong drive to please you.
Or you may find your puppy has a more independent temperament that is less tolerant of strangers or other family pets.
A well-socialized and trained Labraheeler can be a great choice for an individual or a family with older children who don't mind being "herded" on occasion.
Texas Heeler: an Australian shepherd blue heeler mix
The Australian shepherd blue heeler mix is one of the most common of the blue heeler mixes since these two dog breeds both share a working dog background.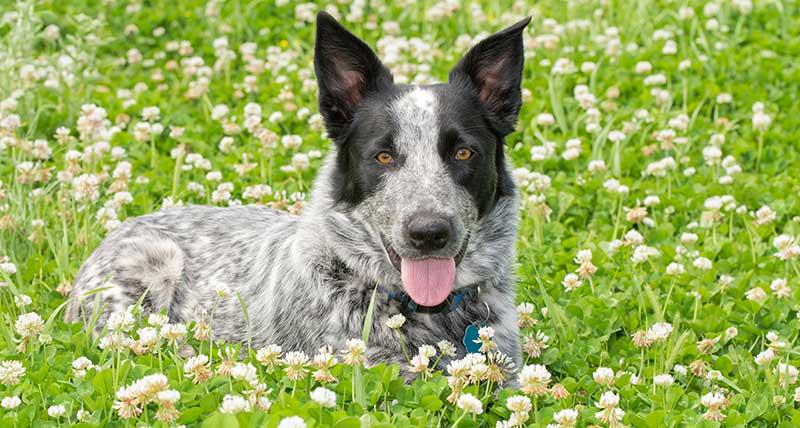 However, there is one area where these two purebred dog breeds are actually less similar than their names suggest.
The Australian shepherd may be named for the land down under, but this dog breed actually originated in the United States via Europe.
Making its way to California and then out to the ranch and rodeo circuits of the Wild West.
This explains why many hybrid breeders have nicknamed the Australian shepherd blue heeler mix the Texas Heeler.
Australian shepherds evolved through cross breeding with various herding shepherd dogs, border collies, and other collie breeds.
So these are working dogs through and through just like the Australian blue heeler!
Size & Coat
The Australian shepherd outweighs the blue heeler by up to 15 pounds, which means your Texas Heeler puppy may weigh anywhere from 30 to 65 pounds.
Although most puppies will weigh somewhere in between, averaging 40 to 50 pounds.
The best way to estimate an adult weight range is to look at the size of each particular parent dog.
Interestingly, both the Australian cattle dog and the Australian shepherd dog can have similar coat colors.
This means you will likely watch your puppy grow up to display a coat color and pattern characteristic of both dog breeds!
However, depending on which parent dog your pup favors, you may see a longer or shorter adult coat.
Lifespan & Temperament
The typical lifespan for a Texas Heeler can range from 12 to 16 years.
Temperament is generally easier to predict in a Texas Heeler mix because these two dogs have quite similar temperaments naturally.
Both are smart, active, energetic, and keen to herd "their" people as well as other family pets and livestock.
Both dogs are naturally very loyal and highly protective and vigilant by nature.
A well socialized and trained Texas Heeler with lots of exercise and activity outlets can be a good pet choice for an individual or a family with older children.
Blue heeler German shepherd mix
Crossing one of the world's most popular pet dogs, the German Shepherd or GSD, with the blue heeler gives you one of the most distinctive blue heeler mixes in both appearance and temperament.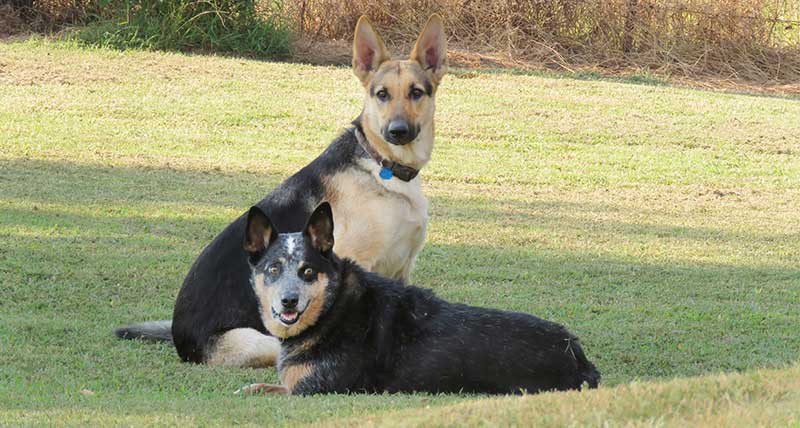 Both the blue heeler and the German shepherd breeds are known for their loyalty, intelligence, athletic ability and, most of all, strong protective qualities.
Both of these breeds can make good guard dogs, especially because each can display some reserve around people and animals not known to them.
However, where the blue heeler might herd and nip you as if you were cattle as a form of protection and vigilance, the German shepherd may bark or simply place their sizable body in between you and any perceived threat.
Appearance
One thing you can count on knowing about your blue heeler mix puppy's adult appearance is that this dog will have a lean classic face and muzzle with those characteristic upright ears!
You can also probably expect to see a coat that is a mix of the blue heeler's blue and the German shepherd's brown and black coat.
A fully grown blue heeler GSD mix may weigh anywhere from 30 to 95 pounds.
Although most adult hybrids with this cross tend to weigh somewhere closer to the middle range.
Life expectancy
The average life expectancy for a blue heeler German shepherd mix pup can range anywhere from 7 to 16 years.
The German Shepherd's life expectancy today is sadly all too short at times, ranging from 7 to 10 years.
And canine biologists are working to understand the causes and recommend remedies.
A GSD blue heeler mix is a better pet dog choice for families with older children or an adult individual.
This dog will need early and ongoing socialization and training plus plenty of athletic outlets to stay happy and healthy in life.
Border Heeler: a blue heeler border collie mix
The Border Collie Heeler mix is another one of the best known and most popular blue heeler mixes, one with a more predictable temperament in adulthood.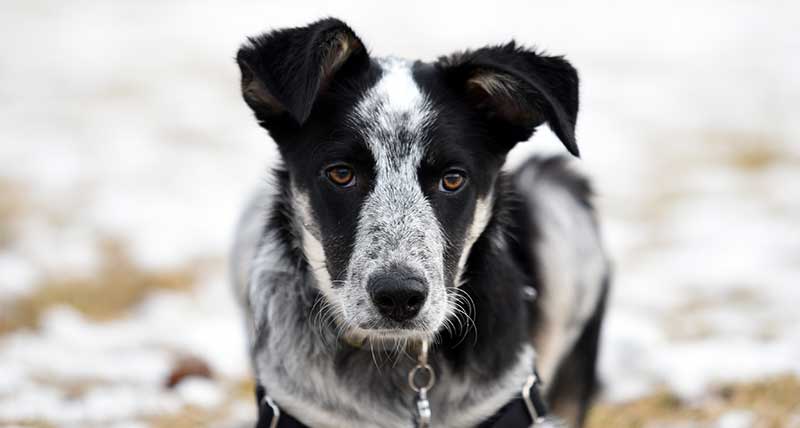 The blue heeler purebred dog breed owes its existence in part to the influence of the border collie and other collie breeds!
This makes crossing a blue heeler and a border collie a natural choice and a smart one as well.
Border Heeler puppies are less prone to display extreme variance in character and personality within a given litter.
This is because their parents have such complementary personality and temperament traits.
Both are the canine version of the traditional workaholic.
Capable of and eager to run, work, and play all day without a break.
Exercise & Size
This can also make the Border Heeler a bit of a handful right from the start.
This dog will need near-constant activity and play and engagement and is perfectly able to find solo entertainment if it is not provided.
Border Collies and blue heelers are also similar in adult weight and size, which means your puppy will likely grow up to weigh between 30 and 55 pounds.
The coat may be shorter or longer and smooth or rough, depending on which parent a puppy most takes after.
Training & life expectancy
A Border Heeler is going to have a naturally strong protective instinct, which makes this hybrid dog a great potential guard dog.
However, this will also mean you need to give your young puppy plenty of ongoing training and socialization to temper those instincts appropriately.
A Border Heeler's average life expectancy can range from 12 to 16 years.
The Border Heeler can be a good pet choice for an adult individual or a family with older children that has plenty of time to spend on activities with their pup.
Box Heeler: a boxer blue heeler mix
The Box Heeler is particularly interesting among the blue heeler mixes featured here.
The boxer and the blue heeler share some breed traits in common but in other areas these two purebred dog breeds can be quite different!
The boxer is known to be patient and loving with even small children.
The blue heeler, on the other hand, tends to be too restless and rough to do well with young children.
However, both the boxer and the blue heeler have strong protective instincts which can make them great family guard dogs.
And both breeds need early and ongoing socialization and training to learn the difference between a real and perceived threat.
Coat & life expectancy
The boxer dog has a very short, neat, smooth coat that naturally tends to stay clean and shiny.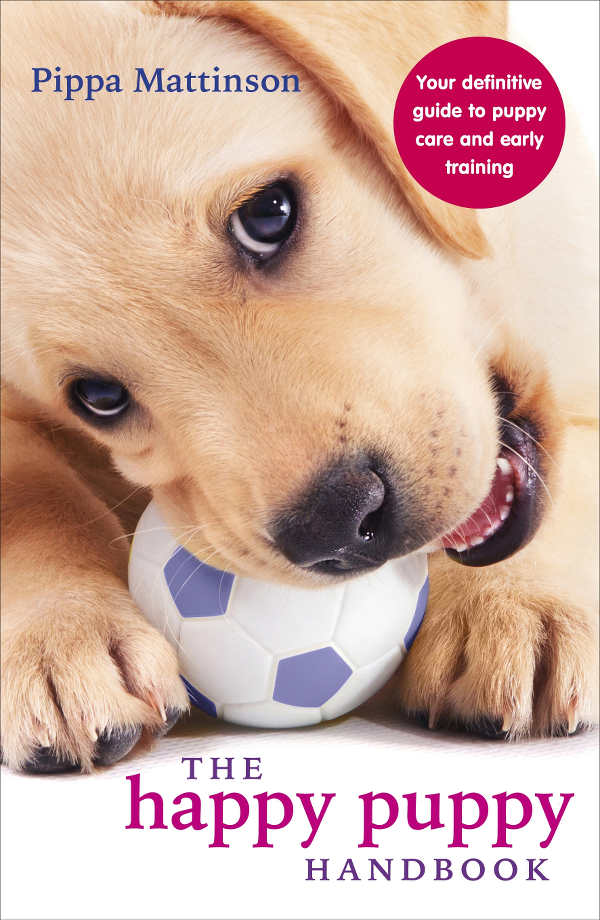 The blue heeler also has a short coat, but it is more rough in texture.
Both dogs tend to be somewhat "self-cleaning" and don't need baths or brushing as frequently as many other dog breeds do.
The boxer's primary colors are brown, black, and white and the blue heeler's signature coat color is, of course, blue.
So you may expect your puppy to show some blue and brown in the adult coat.
The typical Box Heeler life expectancy can range from 10 to 16 years.
The Box Heeler is a good pet choice for adults or families with older children.
Finding blue heeler mix puppies
In past decades, the term "mixed breed" made most people automatically think of a mutt.
However, a hybrid or mixed breed dog in the context of the dogs you are meeting here is a whole different concept in dog breeding.
You probably noticed each of our featured blue heeler mixes had two different purebred dog parents.
A blue heeler and another purebred dog breed.
These hybrid or "designer" dogs are developing into new distinctive breed lines in much the same way today's recognized purebred dog breeds evolved.
By crossing different dog breeds together to ensure genetic diversity, better health, and a certain mix of traits.
Do your research
It is vital to learn as much as you can about a puppy's parents and the breeder who has bred them.
This is the only way to avoid purchasing a mix puppy from a puppy mill posing as a legitimate breeder or rescue organization!
It is true that blue heeler mix puppies are very hard to resist, so be sure you do your research before you agree to see a litter of pups.
Ask to see pedigree and health information about each parent dog, with proof.
A reputable breeder of heeler mix puppies should also be willing to offer an initial guarantee of health.
As well as a take-back guarantee if your new puppy doesn't work out for some reason.
Blue Heeler mixes in rescues
Don't forget to check with local rescue operations to see if there are any blue heeler mixes waiting for adoption.
These active dogs don't fit well with every family and you may be able to give a lovely blue heeler mix dog a new forever home!
Do you have a favorite among the blue heeler mixes?
Now that you have learned about each of these different blue heeler mixes, do you have a favorite blue heeler mix?
Please drop us a comment to share which blue heeler mix is your number one choice and why – we love to learn from our readers!
References and Further Reading
Newsome, A.E., et al. "The Identity of the Dingo III.* The Incidence of Dingoes, Dogs and Hybrids and their Coat Colors in Remote and Settled Regions of Australia," Australian Journal of Zoology, 1985.
Salladay, P. "Australian Cattle Dog Breed History," Australian Cattle Dog Club of America, 2018.
Mobley, H. "Is An Aussie Right for You?," The Australian Shepherd Club of America, 2018.
O'Neill, D.G. et al, "Demography and disorders of German Shepherd Dogs under primary veterinary care in the UK," Journal of Canine Genetics and Epidemiology, 2017.
Strasser, E. "Sparrow Herding Dogs for Conservation," Bird Conservancy, 2017.