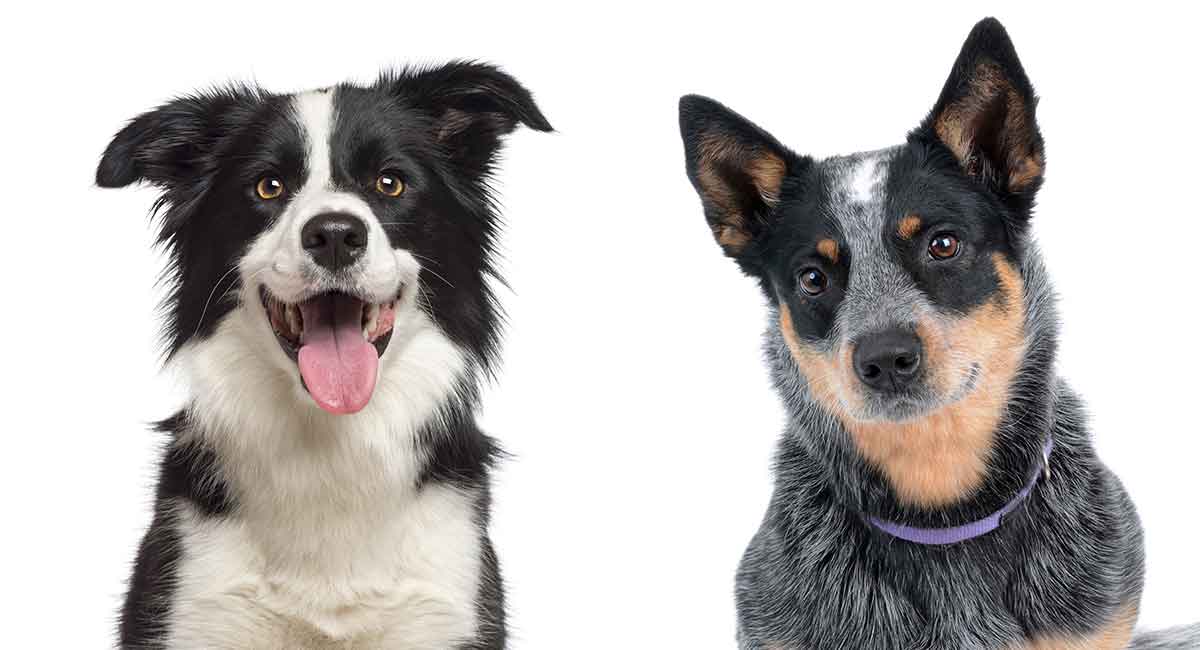 The Blue Heeler Border Collie mix is a cross between two herding dogs known for their combination of fierce intelligence and boundless energy. Not an ideal dog for apartment dwellers this mix can be a great breed for active families. A generally healthy hybrid, this medium sized dog is blessed with good looks and a confident personality!
We'll look at the health and exercise needs of the Blue Heeler Border Collie mix, alternatively known as the Border Heeler. And at what you can expect in terms of height and weight, from you new puppy once full grown. We'll also give you some tips for avoiding the destructive behaviors, such as barking and digging, that can be a problem if these dogs get bored.
Where Does The Blue Heeler Border Collie Mix Come From?
The Blue Heeler Border Collie mix is not all that well known, so unlike some other mixed breeds which have been around for years, we don't know all that much about the history of this breed.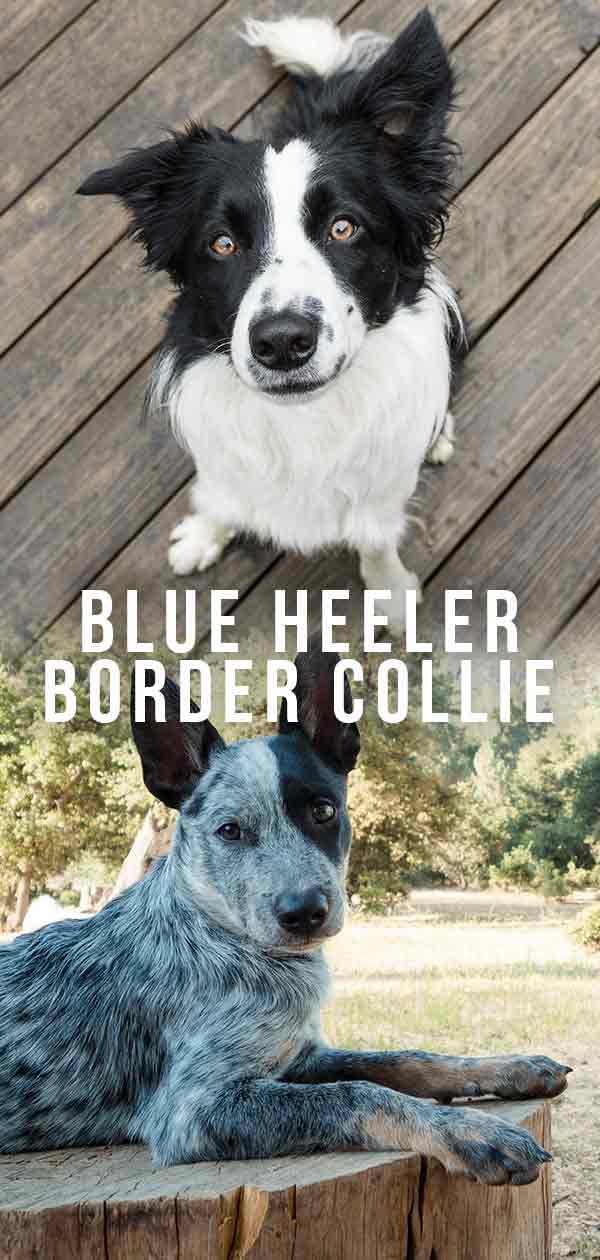 Both hard working parent breeds are popular though, so let's start by taking a look at both the Blue Heeler and the Border Collie to learn a little bit more about the potential characteristics of this mixed breed.
Origin of Blue Heelers
Blue Heelers are also known as Australian Cattle Dogs, or sometimes the Queensland Heeler.
Their history is a chequered one, and you can read more about it in our article on the history and origins of this breed.
In short. The 'heeler' part of their name refers to their ability to herd cattle, and this breed has been a huge part of the early development of the Australian beef industry.
The British dogs originally imported to Australia in the 1800s to herd cattle were unable to cope with the harsh conditions in Australia.
As a result, the process to breed a more suitable cattle dog began.
Those original cattle dogs, a breed known as Smithfields, were crossed with the feral Dingoes of Australia, as well as other breeds including Dalmatians, Kelpies, and Collies.
These mixes resulted in the Blue Heeler, which was admitted to the American Kennel Club in 1980.
Origins of Border Collies
The history of the Border Collie is linked to the area which gives them their name: the Scottish borders.
It's thought that their origins lie in a cross between heavy herding dogs used since the Roman times, and smaller Viking Spitz breeds.
All Border Collies today are descendants of Old Hemp, a particularly talented and smart herding collie.
The Border Collie excels at herding sheep, and dominates competitive sheepdog trials, and agility competitions.
If you're considering buying or rescuing a Blue Heeler Border Collie mix dog, it's worth thinking through the discussion around purebred dogs versus mixed breeds.
Supporters of pedigree dogs believe it's important that purebred dogs are only bred amongst themselves, to retain the characteristics of the breed.
On the other hand, many people now support the idea that the creation of mixed breeds can help improve the health of dogs.
Blue Heeler Border Collie Mix Appearance
It's difficult to predict exactly what your Blue Heeler Border Collie mix puppy may grow up to look like.
But, you can find some clues in the appearance of each parent breed.
Blue Heelers are medium sized, usually measuring between 17 – 20 inches high.
They tend to weigh between 35 – 50 pounds and have a life expectancy of 12 – 16 years.
As a member of the herding group, they are muscular and agile.
They have a smooth double coat, featuring characteristic mottling, which is sometimes combined with patches of a darker, solid color.
You'll see a variety of coat colors, including:
Blue
Red mottled
Blue mottled
Red speckled, and
Blue speckled.
Border Collies are a similar size and weight, usually 18 – 22 inches high, and weighing 30 – 55 pounds. Their life expectancy is 12 – 15 years.
Another member of the herding group, collies are intelligent workaholics who love being busy.
Those with Border Collies will be familiar with their "herding eye" – an intense stare intended for sheep but often used on humans as well!
Border Collies are either smooth coated or rough coated. Rough coated collies have longer coats which require more maintenance.
While the most common color seen is a combination of black and white, Border Collies come in a huge range of shades, including blue merle, gold, brindle, red, and many more.
Blue Heeler Border Collie Mix Temperament
Blue Heelers are alert, intelligent and loyal. They are also physically tough, capable of herding cattle in high temperatures for hours on end.
Border Collies are clever, athletic and are incredibly quick. We mean this both in the sense of learning, and when running!
It can be difficult to predict whether or not your mixed breed pup will inherit certain characteristics from the parent dogs.
There's a higher likelihood of this happening for characteristics that both parent dogs display.
There are many similarities between the Blue Heeler and the Border Collie, including their intelligence, stamina, and work ethic. It's likely that your mixed breed pup will inherit these traits.
Both breeds also display a relatively high level of suspicion of strangers.
Both Blue Heelers and Border Collies can become bored if not given enough mental or physical exercise. This can sometimes lead to them creating mischief.
While they make fabulous dogs for an active family, puppy socialization is important, as is managing your expectations of having a dog which wants to be friends with every human it meets.
Training Your Blue Heeler Border Collie Mix
Any puppy born to Blue Heeler and Border Collie parents is likely to be intelligent and eager to learn.
Puppy training classes are an excellent idea, as this mixed breed may well test your training skills as they pick up new ideas with ease.
Positive reinforcement training is an excellent choice for this mix.
Blue Heelers can be a touch stubborn, so need firm and consistent boundaries.
Border Collies are keen to please but will soon get bored if your training is not enough of a challenge for them.
Many fans of dog agility, fly ball and other canine sports are now finding the Blue Heeler Border Collie is an excellent mix for these sports.
While your puppy is bound to be full of beans, don't be tempted to push them too hard, too soon.
A dog's skeleton isn't fully developed until at least two years of age, so don't attempt any agility or excessive exercise until they're a bit older.
Blue Heeler Border Collie Mix Health
The best way to make yourself aware of potential health issues in your mixed breed dog is to consider the health issues that can affect the parent breeds.
Blue Heelers are strong and robust dogs, but the Australian Cattle Dog Club of America do recommend a range of health tests which include:
Elbow evaluation
Hip evaluation
Ophthalmologist evaluation
BAER testing (for deafness)
Progressive Retinal Atrophy (PRA) Optigen DNA test
Primary Lens Luxation (PLL) DNA test
You can find out more about these tests in the health statement of the club.
Border Collies are on the whole, a very healthy breed.
They can be prone to a number of conditions though. These include hip dysplasia, epilepsy, Collie eye anomaly, progressive renal atrophy, and deafness.
The Border Collie Society of America suggest that breeders screen for inherited eye problems and hip dysplasia as standard.
Do Blue Heeler Border Collie Mixes Make Good Family Dogs?
As a general rule, they certainly should.
Both Blue Heelers and Border Collies have an extremely strong herding instinct. So you can be sure that any mixed breed puppy will likely inherit this trait.
This can lead to dogs attempting to herd young members of the family, so this mixed breed might be better suited to families with slightly older children.
Teenagers with an interest in canine agility (and plenty of energy to burn off themselves!) would be a great match for this mixed breed.
Your puppy might also be wary around strangers, so take the time to carefully introduce them to family friends.
Rescuing a Blue Heeler Border Collie Mix
Rescuing a dog or puppy is a fabulous way to find a wonderful family pet.
If you think you'd like to rescue a Blue Heeler Border Collie mix, we suggest you register with your local animal shelters.
Ask them to get in touch if they bring in a dog which fits your description.
Finding a Blue Heeler Border Collie Mix Puppy
If you find a breeder of Blue Heeler Border Collie mix puppies, make sure you do your research before bringing home your new puppy.
Make sure to avoid puppy mills or pet stores, where the health and welfare of both puppies and parent dogs is rarely the first priority.
We recommend looking for a reputable breeder, who will let you meet both parent dogs, and is willing to explain any health tests the puppies may have had.
Mixed breeds are a popular choice due to their combination of health and positive characteristics.
Try our Puppy Search Guide to help find your perfect puppy.
Raising a Blue Heeler Border Collie Mix Puppy
Any puppy takes time and dedication.
There's no doubt that a Blue Heeler Border Collie puppy will likely be fiercely intelligent and enjoy every aspect of training.
In fact, if you don't put in the time to train your puppy, they may well become bored and develop a few bad habits as a result!
Some methods, such as positive reinforcement, work extremely well with intelligent mixes such as the Blue Heeler Border Collie mix.
Take a read of our guide to Puppy Training and Puppy Care Guide in preparation for bringing your new puppy home.
Pros and Cons of Getting a Blue Heeler Border Collie Mix
If you like the sound of this mix, but want to know both the good and the bad, here are some positives and negatives to consider.
While there's no guarantee what the temperament of your puppy will be, we can look at the parent breed for some reasonably accurate possibilities.
Pros
As a plus, they're very obedient once trained, so if you enjoy long walks off leash, you can guarantee they'll be ready and waiting to obey.
Border Collies are faithful to their families, and love going on adventures with them. They don't bark much, unless they have a real reason to do so.
Cons
Blue Heelers do not enjoy being left alone for long periods of time. They can become overly possessive if not exposed to enough socialization at an early age.
A disadvantage of Border Collies is that they can get bored quickly. This can sometimes lead to destructive behavior, including chewing furniture.
Their overwhelming desire to herd can cause problems with small children and other pets. While Border Collies are loving with their families, they can be wary and standoffish with strangers.
Both Blue Heelers and Border Collies need an extremely good amount of exercise every day, both mental and physical.
This, of course, can be considered a good thing or a bad thing, depending on what you're looking for in your new dog.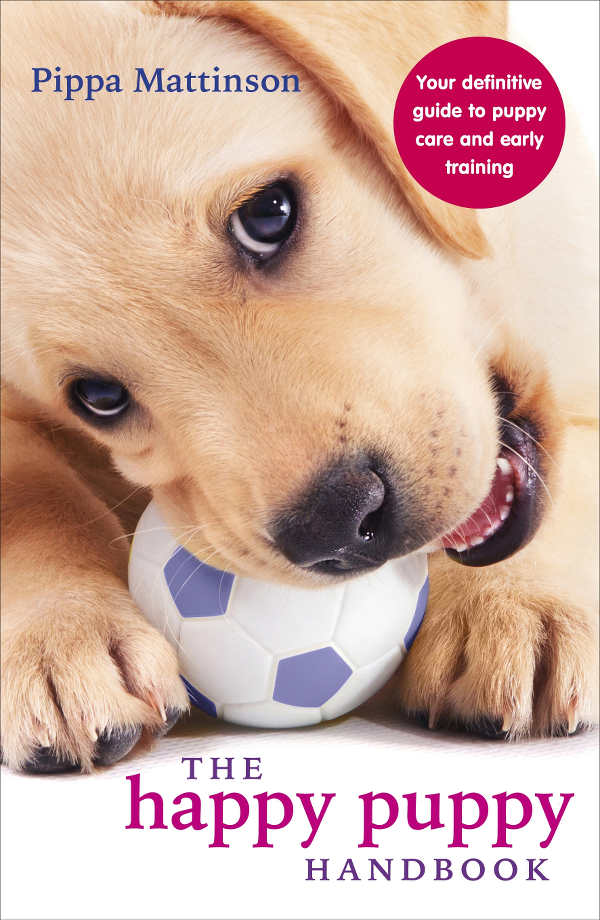 Similar Blue Heeler Border Collie Mixes and Breeds
Other similar mixed breeds include the Poodle Border Collie mix, or the German Shepherd Australian Shepherd mix.
Purebred dogs to consider are, naturally, the Border Collie, and the Australian Shepherd.
Blue Heeler Border Collie Mix Rescues
While some mixed breeds have rescues dedicated to them, we haven't yet found any for this mix.
There are a number for each parent breed though, which are worth contacting in case they have a mixed breed dog requiring a home.
Blue Heelers bond very strongly with their owners, so adolescent or mixed breed dogs may take a little more time to settle into a new home.
If you're aware of other rescue organizations, please let us know in the comments section.
The Border Collie Trust in the UK is a great place to start.
Central Coast Herding Dog Rescue specialize in herding breeds and mixes.
Is a Blue Heeler Border Collie Mix Right for Me?
If you're looking for an intelligent, local, and active companion, then the Blue Heeler Border Collie mix might just be perfect for you.
Both Blue Heelers and Border Collies are working dogs at heart, so enjoy plenty of activity and time with their owners.
You'll never be able to predict exactly how your mixed breed rescue dog or puppy will turn out.
But by providing them with exercise, training, and affection you can help your dog grow into your perfect partner.
Did you choose a Border Collie mix to be your companion? Let us know in the comments below!
Related Articles
References and Resources
Lewis et al., 2013, Comparative analyses of genetic trends and prospects for selection against hop and elbow dysplasia in 15 UK dog breeds. BMC Genetics.
Schwartz. Australian Cattle Dog.
Arden and Adams, 2016, A general intelligence factor in dogs. Intelligence.
BCSA Health Statement, Border Collie Society of America.
Australian Cattle Dog Health Testing, Australian Cattle Dog Club of America.
Hampson and McGowan, 2007, Physiological responses of the Australian cattle dog to mustering exercise. Equine and Comparative Physiology.