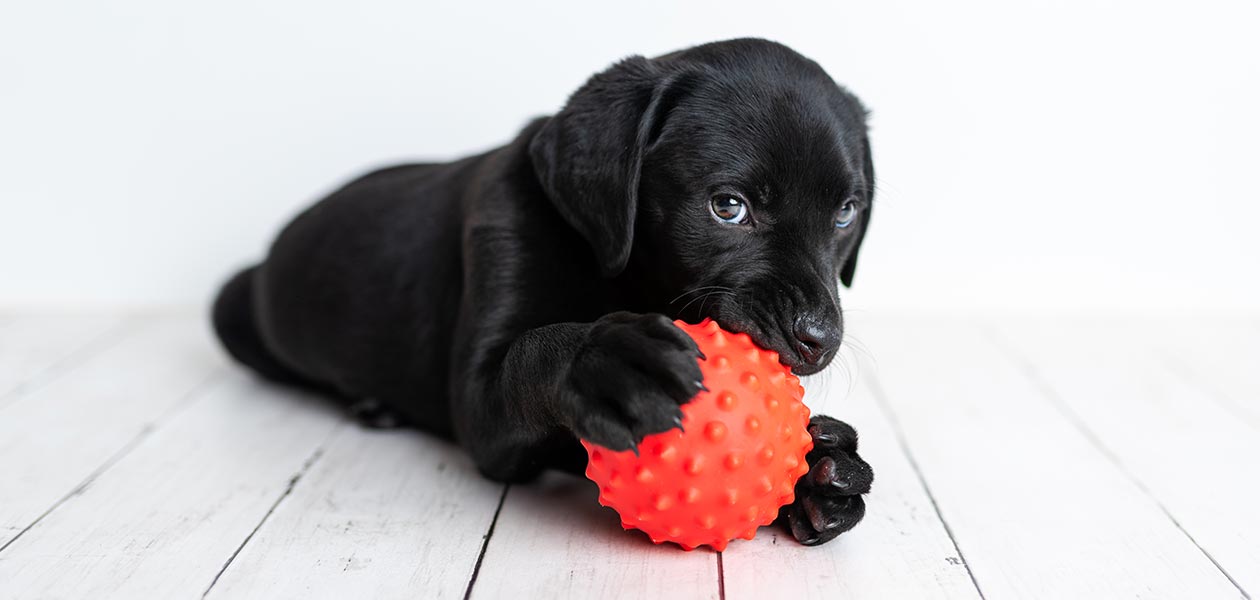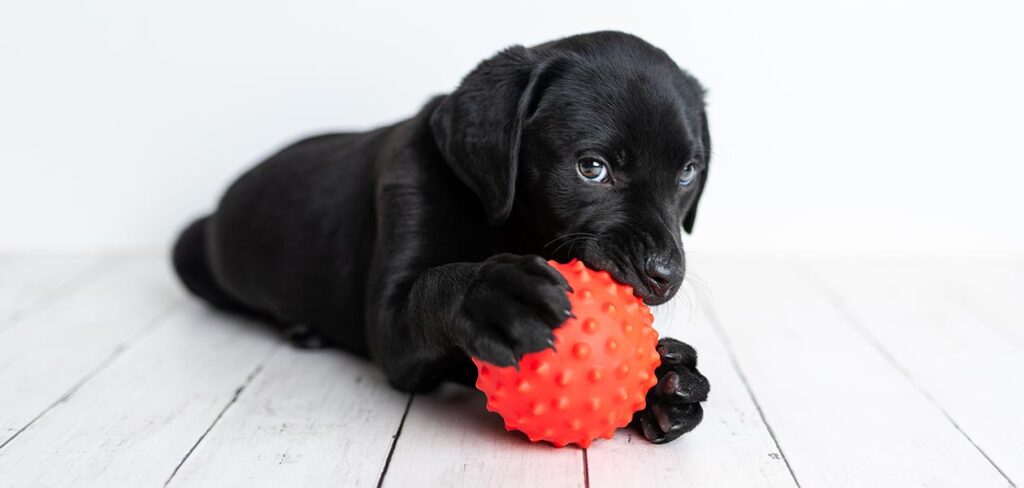 The best black Lab names show off your new pal's coat color, but they also match their amazing personality. Black Lab puppies are affectionate, playful, silly goofballs, that grow up into loving, loyal adult dogs. This Canadian water fowling breed, turned perfect active family pet, deserves a name that shows off how great they are. And that works for you! Today we'll share dozens of names in themed lists influenced by the Lab's ancestry, working history, co-operative nature and outgoing friendliness. But we'll also share monikers that reflect current trending pop culture, and classic, vintage, retro chic styles too. After all, your dog's name needs to be as perfect as your new baby themselves.
We've also been careful to select names that'll make training easy. Lab's are super smart and need a great recall. These black Lab names are easy for them to learn. These names don't sound like any common doggy commands, they have just a few syllables, strong consonants and long vowel sounds too. And their meanings are all on point for any black Lab, Labradoodle or other black Lab mix too!
Contents
Labs come in yellow, chocolate and black, but this dark shade is the most common. Black Lab names can be cute, unique, funny, or cool. No matter what type of name you're looking for, we have ideas to suit everybody. Black Labradors have the wonderful friendly, affectionate personality of the Lab, housed in gorgeous dark fur. In fact, until the early 1900s, almost all Labs were black! So, it makes sense you want to welcome your pup with the perfect name.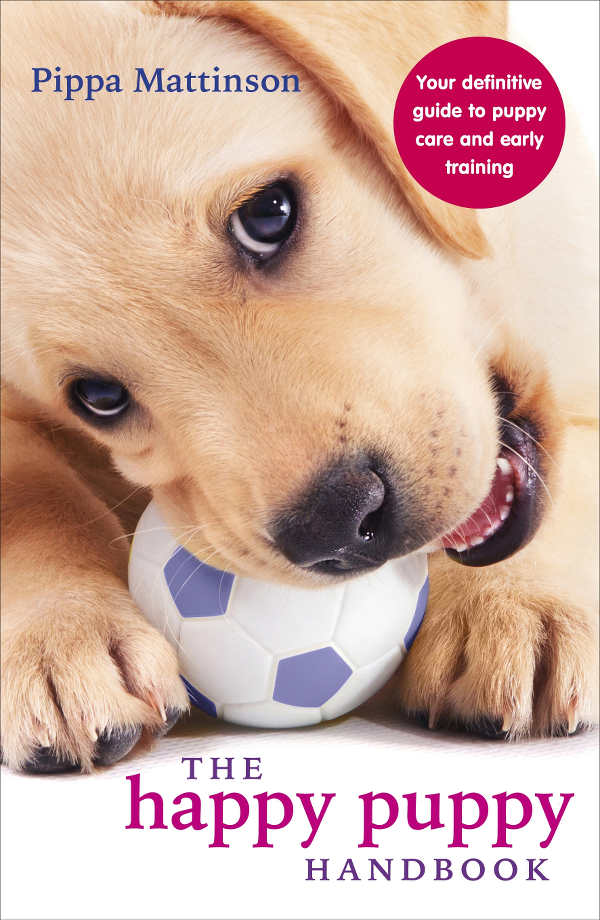 Female Black Lab Names
Agnes
Anne
Audrey
Becky
Beth
Camilla
Cheryl
Ciara
Constance
Demi
Dita
Eniko
Esme
Faye
Fran
Gabrielle
Gemma
Hattie
Indie
Jade
Judith
Kat
Katy
Kelly
Kendall
Kim
Kristen
Lana
Laura
Lupita
Maddy
Megan
Mila
Monica
Naomi
Nicky
Nicole
Nina
Ola
Penny
Renee
Rihanna
Selena
Tessa
Vanessa
Ursula
Violet
Wendy
Winnie
Zoe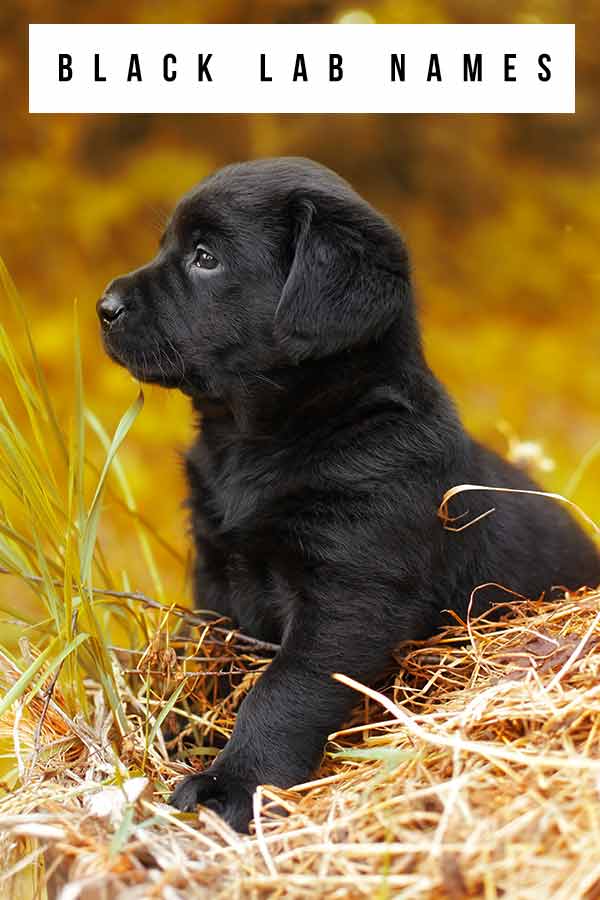 Male Black Lab Names
Ant
Axel
Billy
Brandon
Brynn
Cam
Chai
Christian
Colin
Dane
Danny
Denzel
Drake
Ethan
Evan
Frank
Freddie
Gary
George
Henry
Hugh
Ian
Izaac
Jake
Jerry
Jonny
Josh
Kai
Leo
Liam
Louie
Mark
Mattie
Nathan
Ned
Noel
Ollie
Oscar
Paddy
Paul
Ray
Robbie
Sean
Stevie
Tom
Troy
Wade
Wes
Zac
Zeke
Cute Names For Labradors
Adore
Asterix
Boo
Button
Calendar
Cloud
Coin
Cookie
Cupid
Destiny
Dime
Dream
Duke
Ember
Faith
Fern
Gin
Gummy
Happy
Heart
Hope
Indigo
Jumbo
Justice
Lemon
Loopy
Love
Magic
Maze
Mint
Nickel
Nike
Nivea
Nougat
Ozzy
Peep
Pint
Prince
Pub
Queen
Ray
Roots
Ruby
Rusty
Smokey
Sweep
Tailor
Tropic
Trust
Valentine
Cool Black Lab Names
Beater
Buccleuch
Catch
Chase
Cora
Decoy
Devon
Diver
Dummy
Earl
Fetch
Fisher
Flanker
Flush
Game
Gunner
Handler
Hound
Hunter
Island
Keeper
Landseer
Malmesbury
Marker
Nell
Newfie
Pointer
Quest
Racer
Radcliffe
Ranger
Runner
Scotland
Scout
Seeker
Sentry
Settler
Shooter
Sniffer
Sport
Sprint
Stalker
Steward
Swimmer
Target
Tracker
Trail
Trip
Tweed
Worker
Unique Black Dog Names
Abba
Baloo
Bender
Bentley
Caz
Cotton
Denim
Drippy
Ender
Fallon
Fringe
Gibon
Gramps
Hilly
Hubby
Iggy
Izla
Jam
Jazz
Jello
Kazoo
Kooky
Lilo
Lolly
Mink
Moss
Musty
Nash
Nub
Nuke
Octa
Panda
Pie
Rasp
Ringo
Runt
Sandy
Stitch
Tramp
Trip
Udder
Unit
Vee
Vendor
Volly
Whip
Yolk
Yoshi
Zuko
Zulu
Names Starting with L
Labyrinth
Lacuna
Lacey
Ladle
Lady
Lager
Lamb
Lance
Lanky
Lao
Lapel
Lard
Laska
Lassie
Lax
Laurel
Laurie
Lava
Lavish
Leader
Leaf
Legacy
Legend
Lemmy
Leo
Lethal
Leviathan
Libby
Light
Limerick
Limp
Linger
Lix
Livid
Liv
Loathe
Lola
Logan
Loops
Loopy
Lottie
Love
Lucky
Lucy
Lumber
Lumin
Lumps
Lush
Lux
Lyrics
Food-Based Names
Another great source of inspiration is food! Here are our favorite choices inspired by delicious food.
Apple
Anise
Bean
Beef
Beets
Berry
Cacao
Chia
Chickpea
Cola
Cupcake
Currant
Doughnut
Eggplant
Espresso
Fig
Frosting
Garlic
Gravy
Hummus
Juice
Juniper
Kiwi
Licorice
Linguini
Marmite
Martini
Mushroom
Nori
Nugget
Olive
Omelette
Pea
Pepper
Pepsi
Plum
Potato
Prune
Quiche
Raisin
Rice
Salsa
Sausage
Seaweed
Sesame
Soda
Sultana
Sushi
Tea
Yoghurt