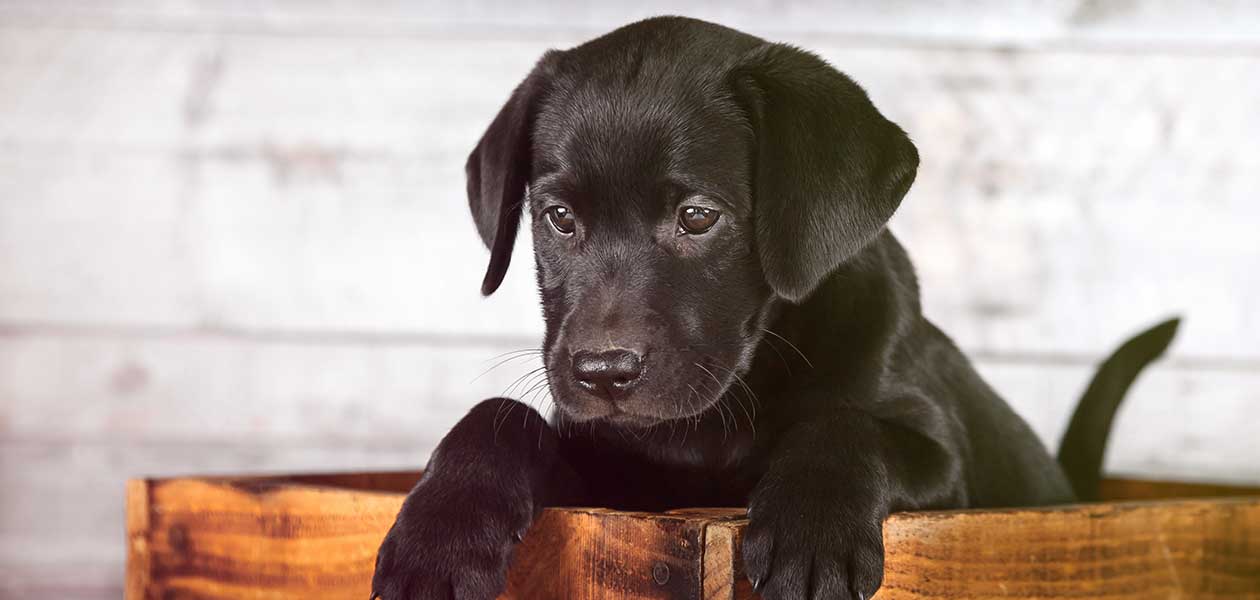 Black dog breeds have a gorgeous dark coat that appears as a result of a dominant genetic trait. Puppies that inherit one or two black genes from their parents will have a visibly black coat. Although these dogs can have tan, white or other markings to be a black breed they need their coat to be predominantly black. Coat color isn't tied to size or personality, so black dogs come in a huge range of appearances and personalities.
Top Black Dogs
Here are the most popular black dog breeds:
Should I Get A Black Dog?
Sometimes people have negative feelings about dogs with all-black fur. In fact, several studies have looked into adoption rates at dog shelters. They suggested that fully black dogs were the least likely to be adopted, and the most likely to be euthanized. But, this doesn't mean that black dogs have bad traits!
It's more likely to do with lots of old superstitions about black dogs. In reality, most black dogs are loving, affectionate, and friendly.
The right dog for you will depend on your space, time, and dedication. Every dog breed is different! So, even if you are set on getting a black dog, make sure you look closely at their everyday needs and temperament.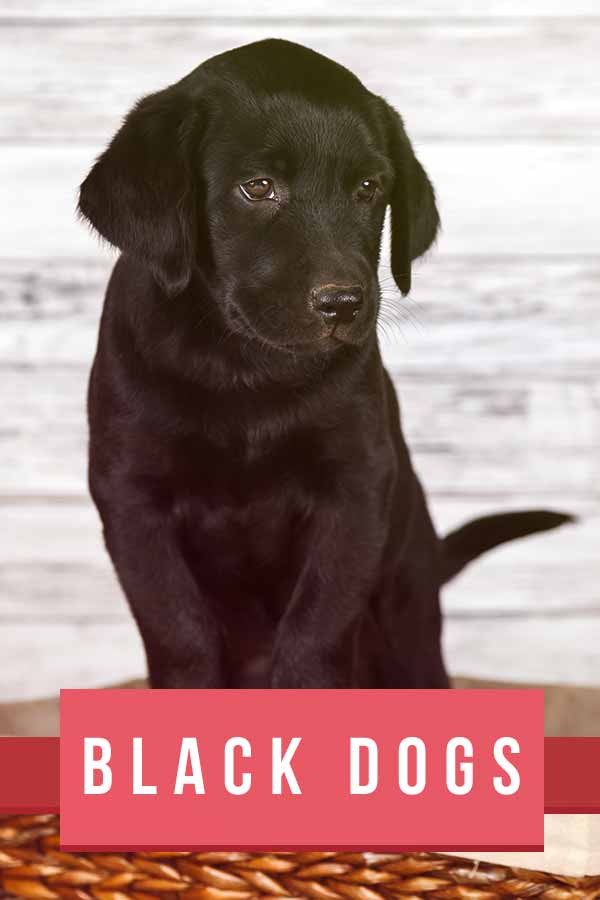 Black Fur Color Genetics
Black is the default color of the pigment eumelanin. This pigment can be modified by various other genes to create colors like brown or grey. But, if unmodified, your dog's fur will be black! It will completely depend on the genes that your dog inherits from its parents.
Labrador Retriever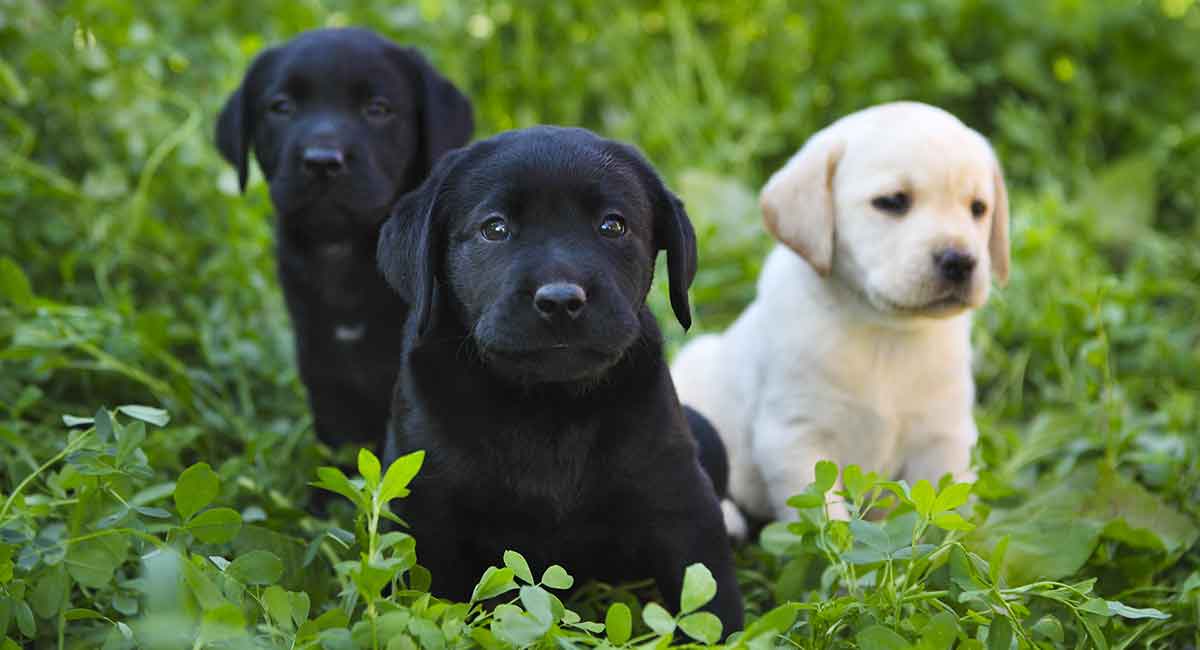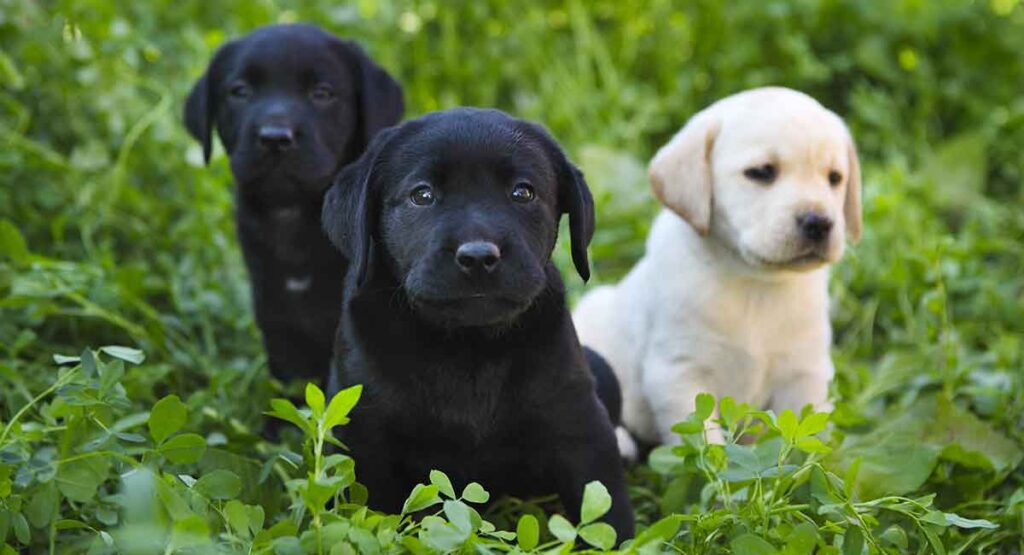 The first Labrador Retrievers were black in fur color. Black is also, traditionally, the most popular color for Labs used as sporting dogs. They are a medium sized breed that will weigh between 50 and 80 pounds as an adult.
Labs are friendly, confident, and affectionate dogs. However they have high exercise needs, shed a lot and can't be left for long periods of time.
Poodle
If you love the idea of a black Poodle, you can choose between two different sizes. The Standard Poodle grows up to 24 inches tall, but the Miniature Poodle only grows up to 15 inches. Poodles come in a huge spectrum of colors. So, you could get a solid black Poodle, or a mixture of shades, like black and white.
Poodles are intelligent, energetic, and playful. So, they do best with an active family who can dedicate plenty of time to training and social interaction. This dog originally started out as a hunting breed. So, you will need to socialize them from a young age to reduce any natural chase instincts or aggression.
German Shepherd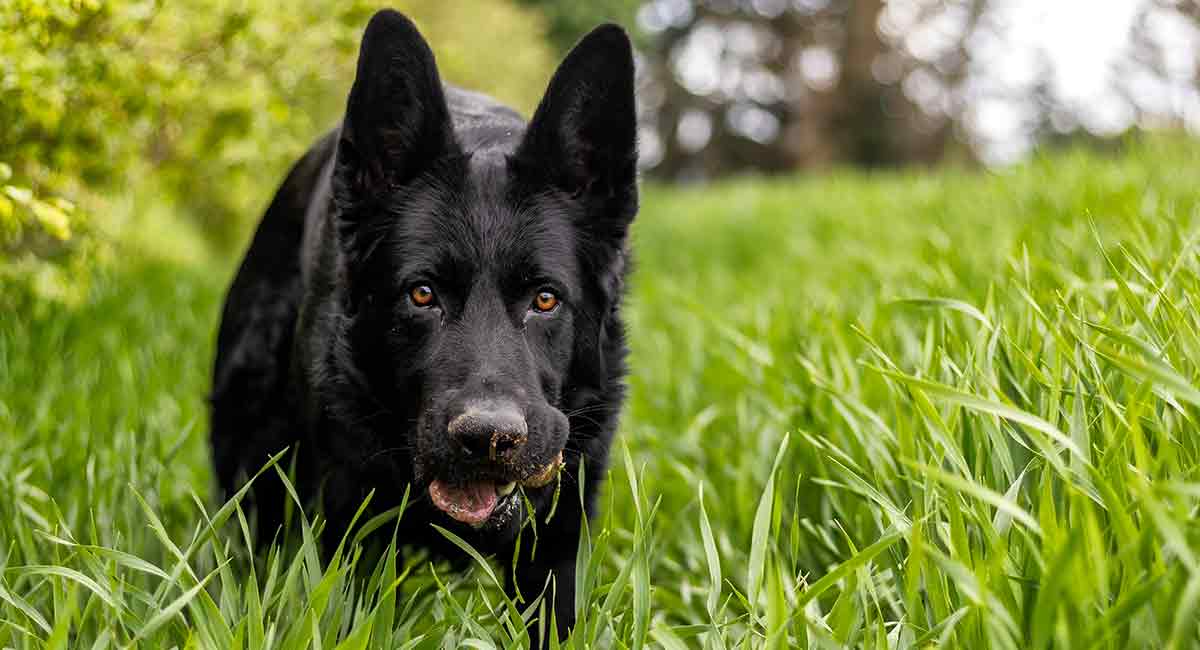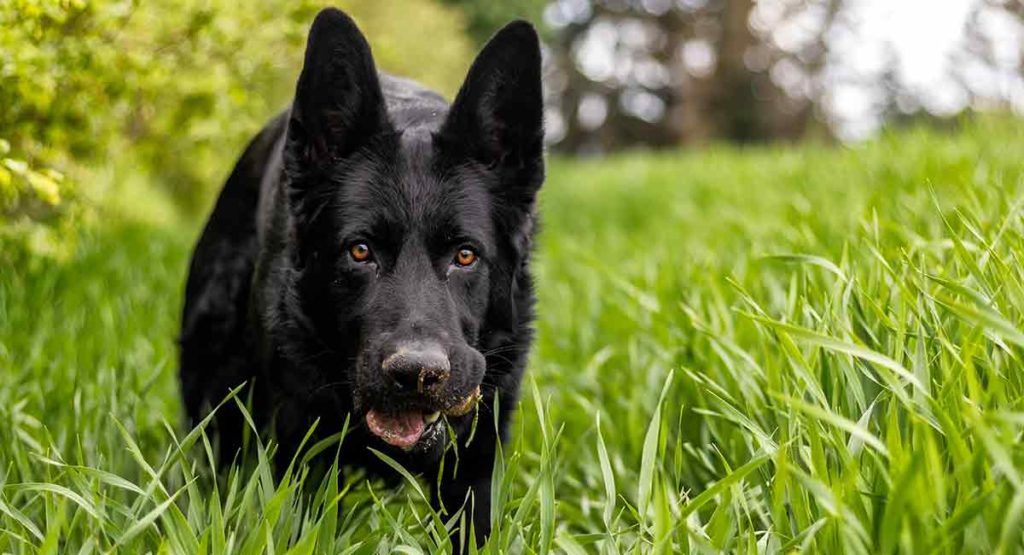 The German Shepherd is another breed that can come either in all black, or a mixture of colors. The most common colors for this breed are black and tan. This breed grows to an average of 24 inches tall, weighing 50 to 90 pounds.
German Shepherds are loyal, athletic, and intelligent dogs. Using consistent, positive, reward-based training methods to train this breed. They are popular family pets, but are also used in the police, military, and in working dog roles in general.
Pug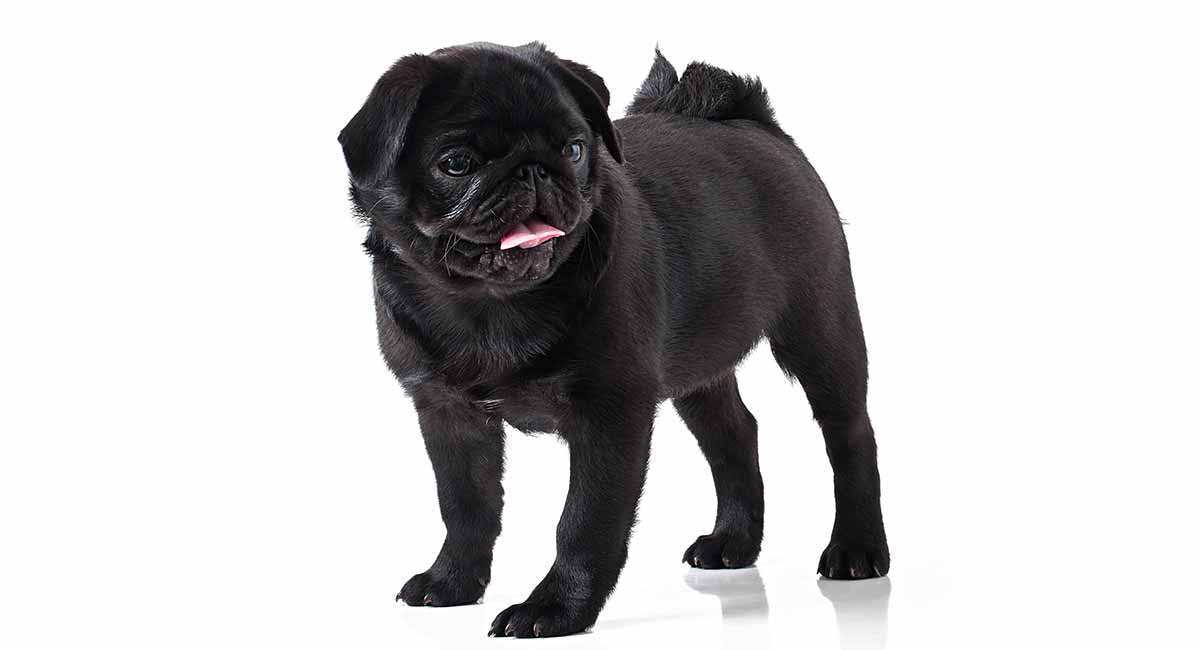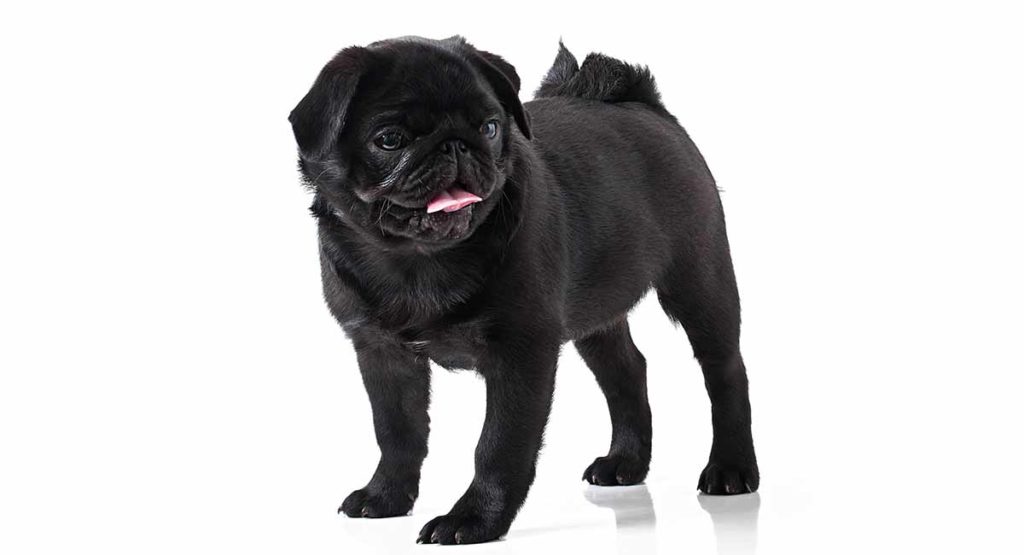 This breed comes either in all black, or fawn with a black face and muzzle. Pugs are small, friendly, affectionate dogs that take well to training, and love spending time with their families.
However, their flattened faces mean that they suffer from a number of serious health problems. This includes eye, breathing, and dental issues.
Choosing this breed can be expensive in terms of vet bills. Although, modern breeders are trying to combat these problems by creating the healthier Retro Pug.
Chihuahua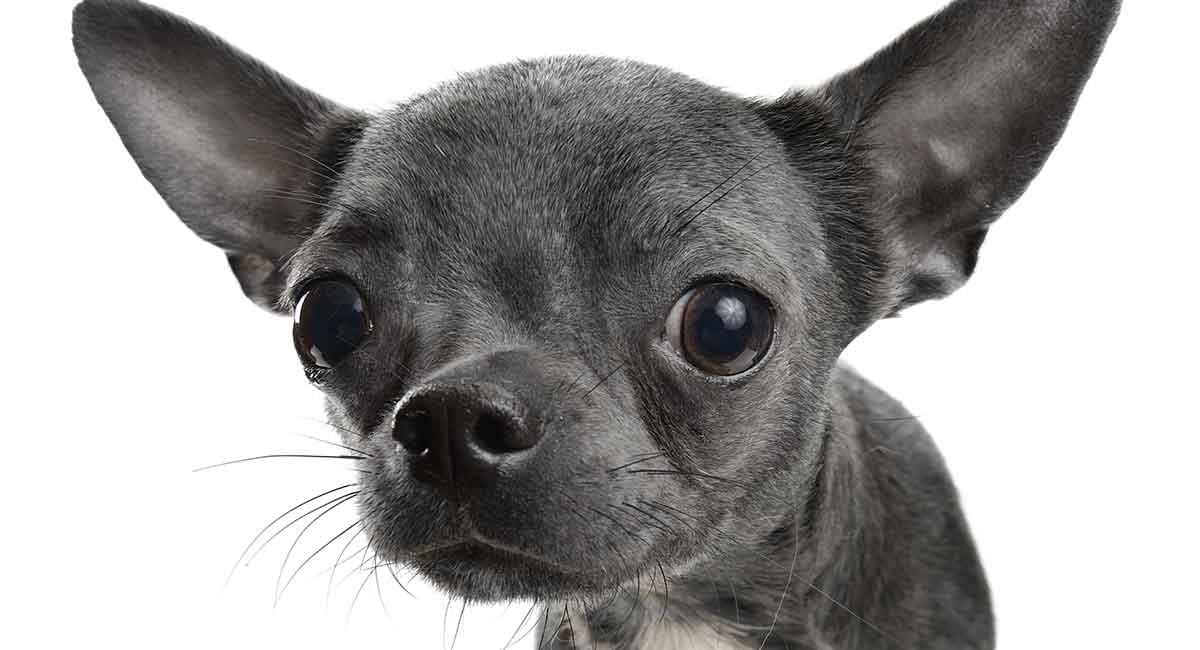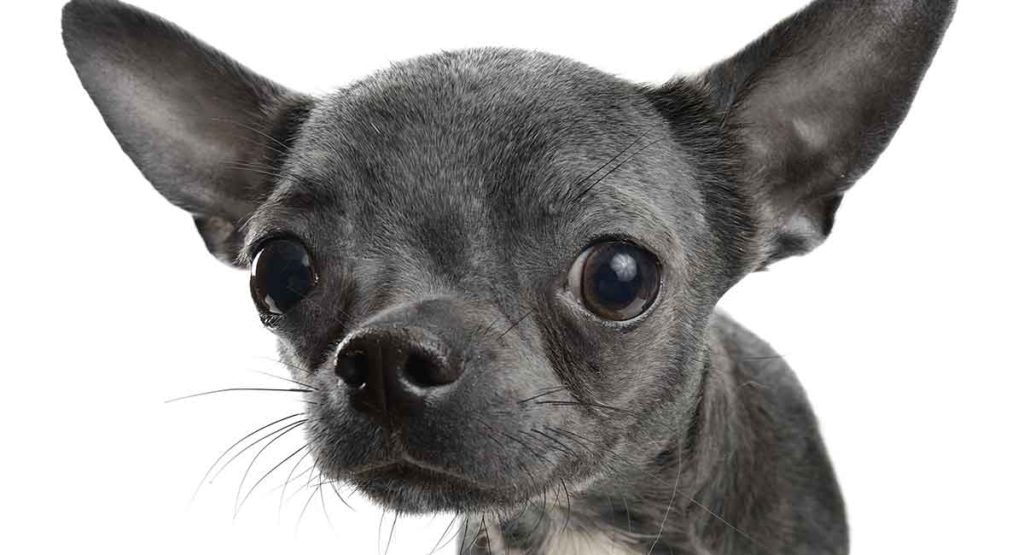 The Chihuahua is the smallest black dog on our list today, weighing only 3 to 6 pounds as an adult! They often grow no taller than 15 inches. They can vary quite a lot in appearance. Some have long hair, while others have short fur. Some have apple-shaped heads, while others have flatter heads, like the deer head Chihuahua.
This breed is loyal, feisty, and devoted. They will love their families, but can be prone to snapping. Socialize your Chihuahua from a young age to minimise these problems. Due to their smaller size, Chihuahuas are a great choice for families who don't have as much space, or can't exercise for as long each day.
Pomeranian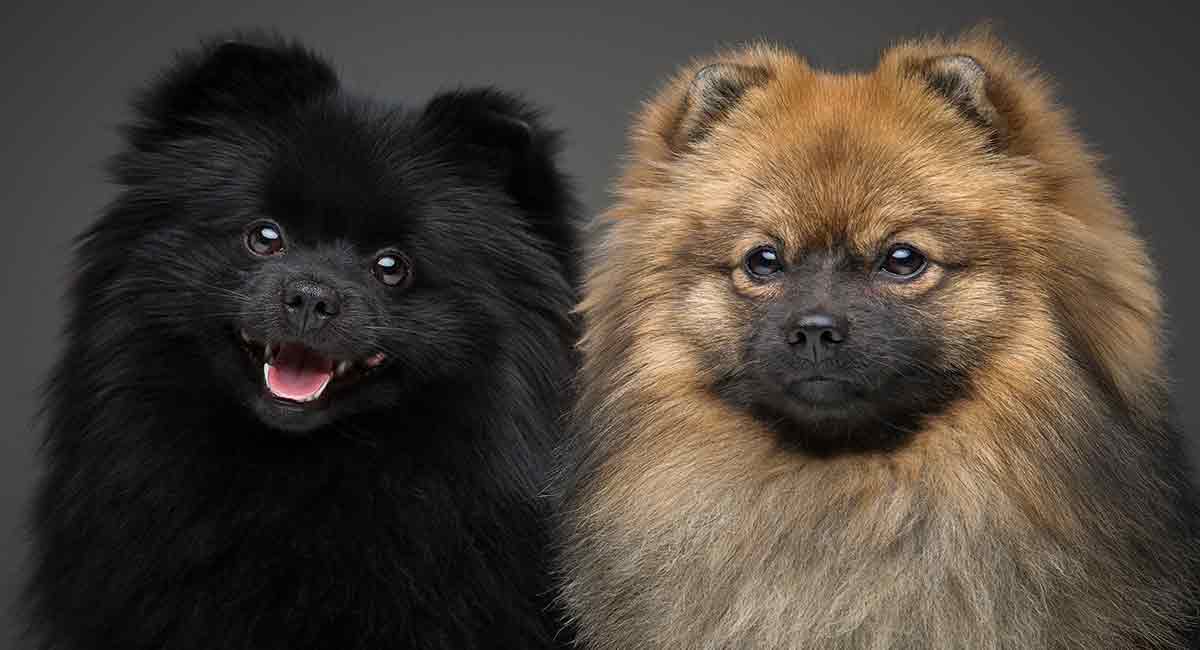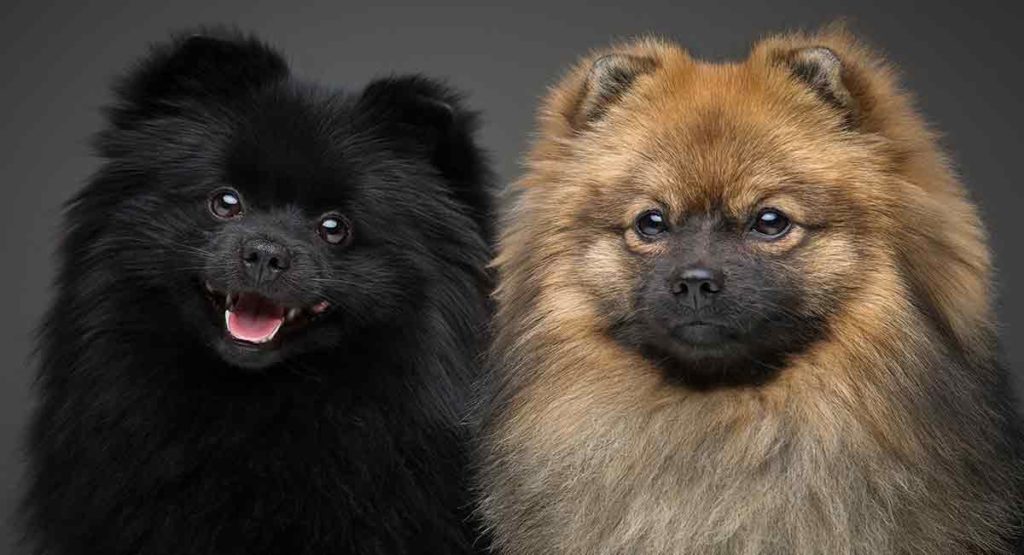 The Pomeranian is an all-black dog that will be popular with anyone who loves fluffy breeds. This dog has a small pointed face and a very furry body! They are energetic, loyal and loving but can be stubborn! So, make sure you socialize and train your Pom from a young age, consistently!
As smaller dogs, Pomeranians will not need as much exercise as larger breeds. But, they do need lots of mental stimulation.
So, while they can be fine living in apartments and cities, they need a family who won't leave them alone for long periods of time.
Staffordshire Bull Terrier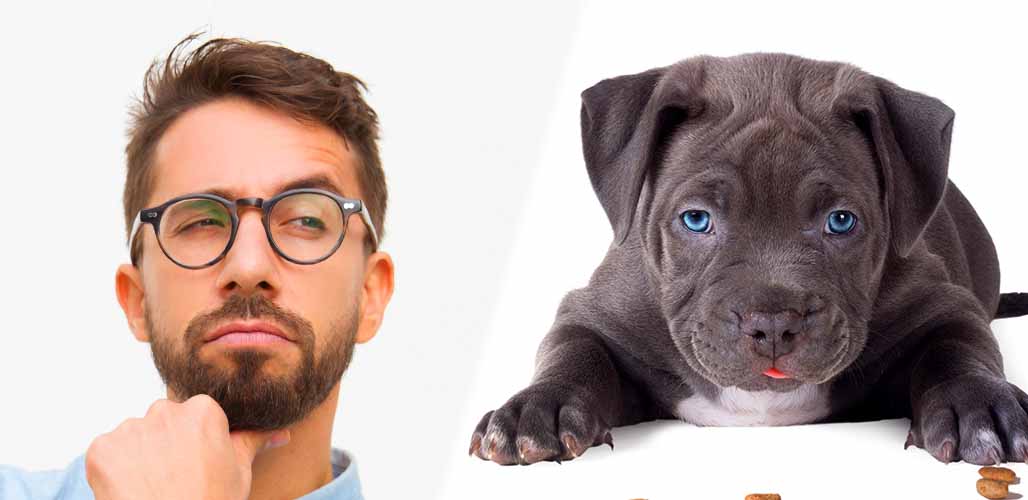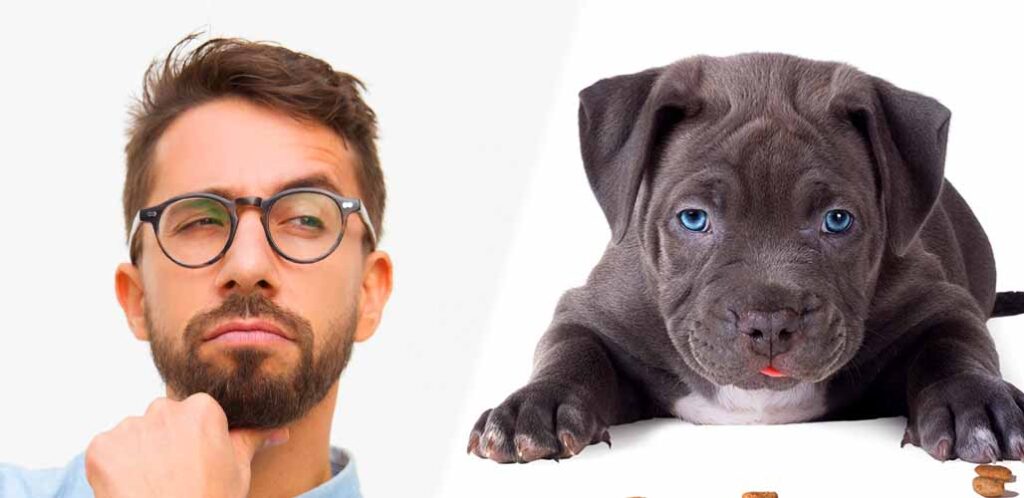 The Staffordshire Bull Terrier is sometimes confused with the Pitbull. Many people believe that Staffies are an aggressive breed. But, with proper socialization and consistent, reward-based training from a young age, a Staffy can make a brilliant family pet.
Staffies can come in an all-black coat, that is short and easy to care for. This breed is stocky and athletic in appearance. They need plenty of exercise, and lots of mental stimulation to stay as happy and healthy as possible.
Miniature Schnauzer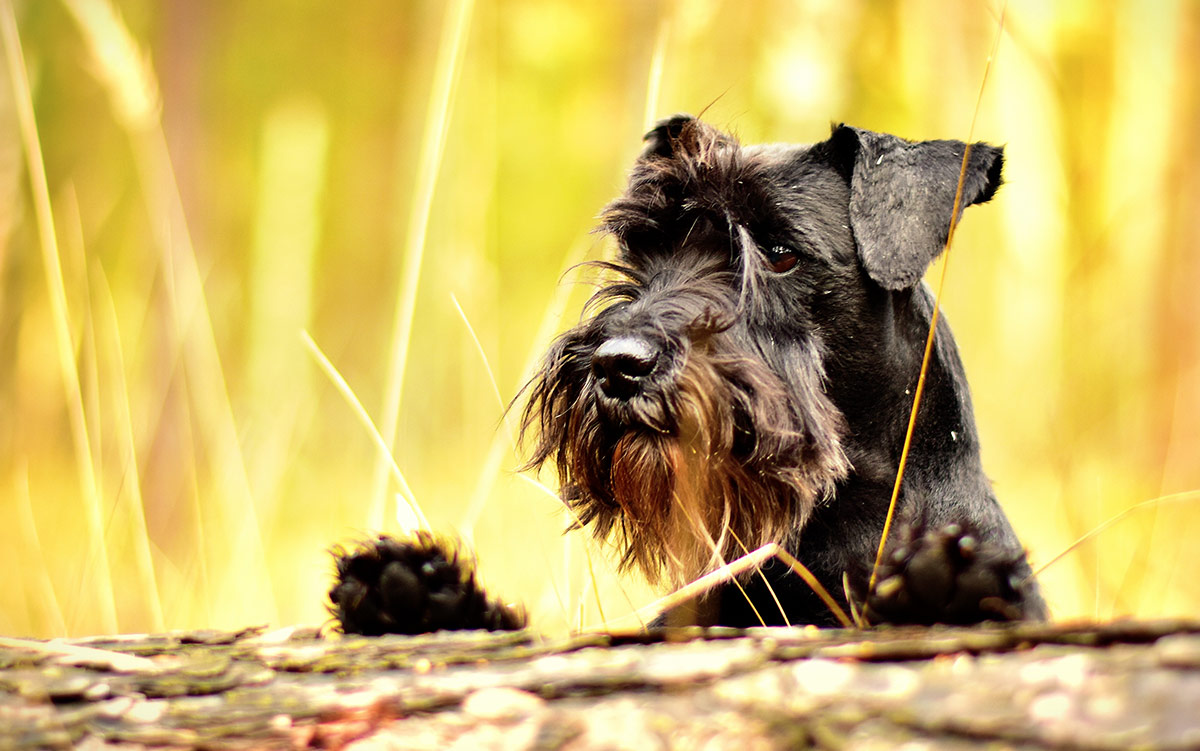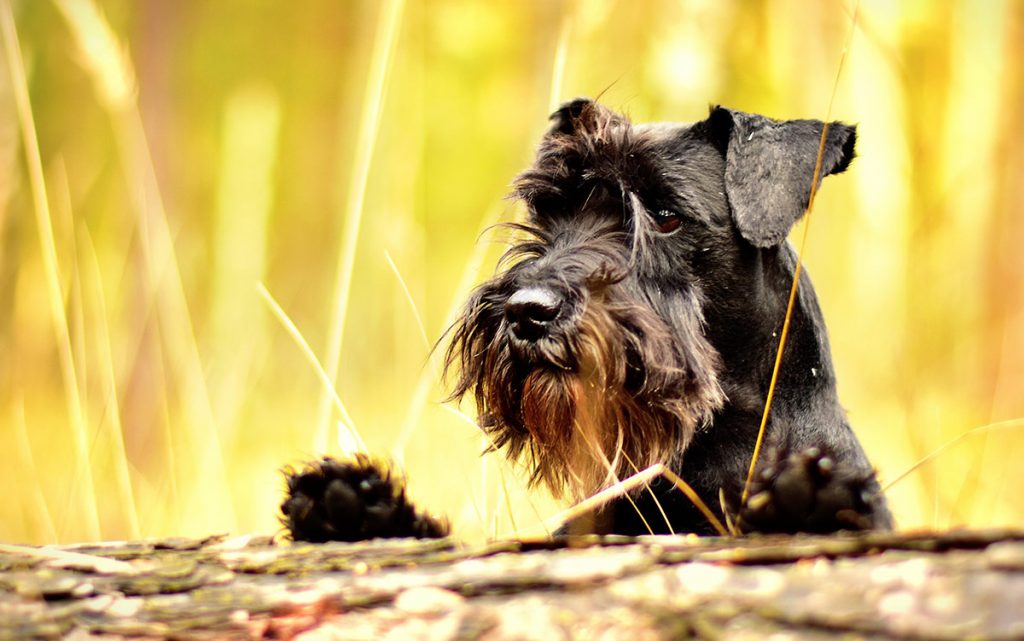 The Miniature Schnauzer is a black dog breed with a very distinctive look. As well as fur that comes in a beautiful black, they have bushy eyebrows and whiskers! This breed grows up to 14 inches, weighing 11 to 20 pounds as an adult. Their double coat will have a wiry outer layer and a soft undercoat.
Mini Schnauzers are intelligent, active, and friendly, as long as they are socialized well from a young age.
They can live well with families who have less room, such as in apartments or cities, as long as they get mental stimulation and daily exercise.
Great Dane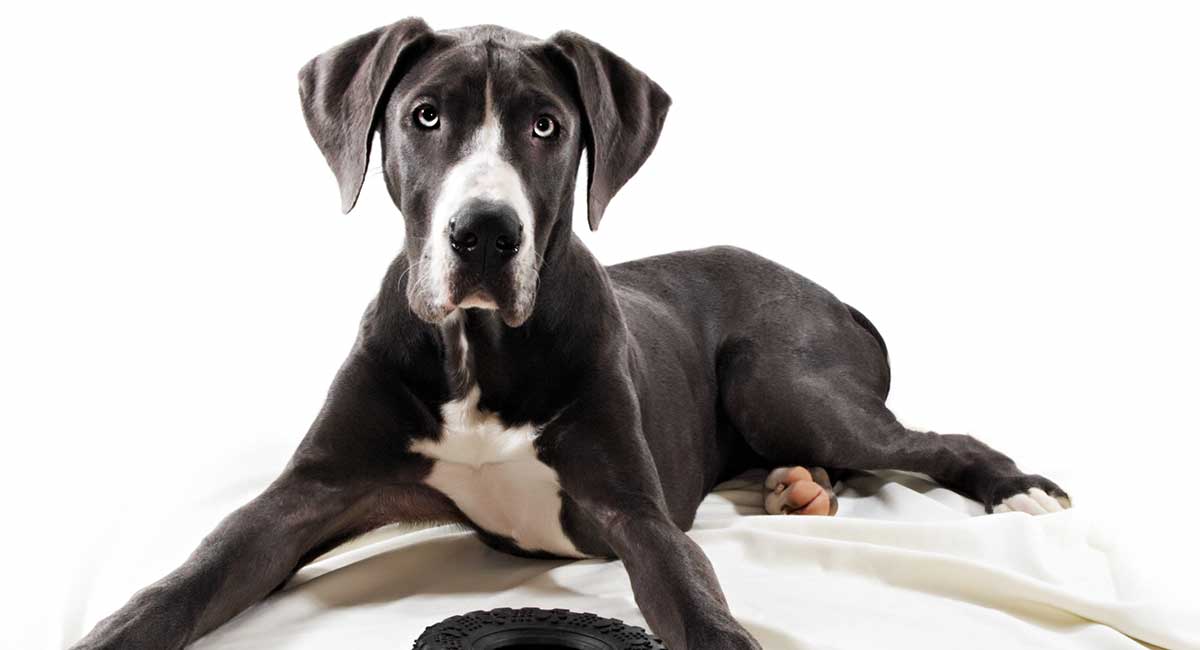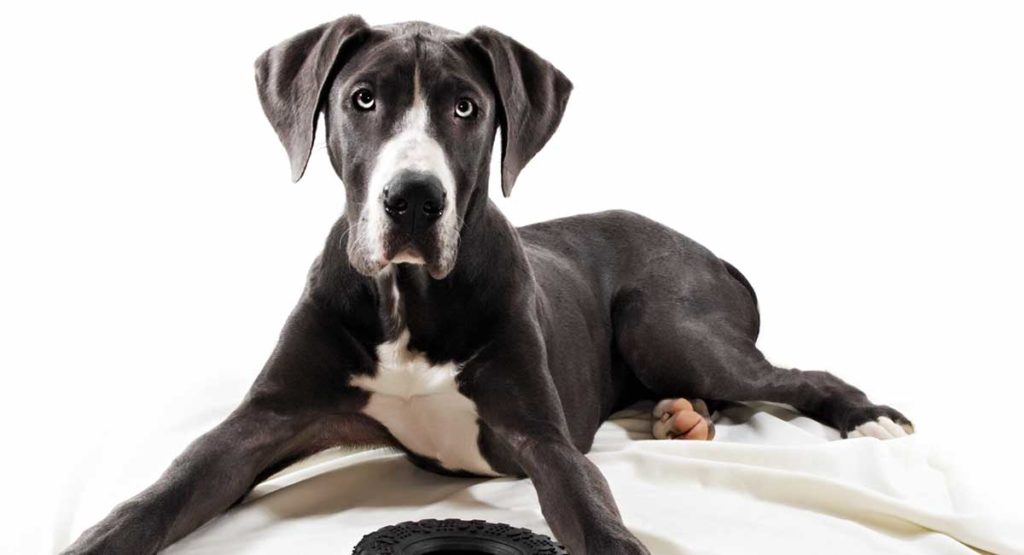 If you're looking for a big black dog that is also calm, patient and gentle, the Great Dane is the breed for you. They are perfect in families with young children, especially when socialized from a young age.
Coming in at an impressive 34 inches tall and weighing up to 175 pounds when fully grown, the Great Dane is a huge dog breed. Their coat comes in a variety of colors, including solid, and partly black. But, it is also short and easy to maintain.
Dachshund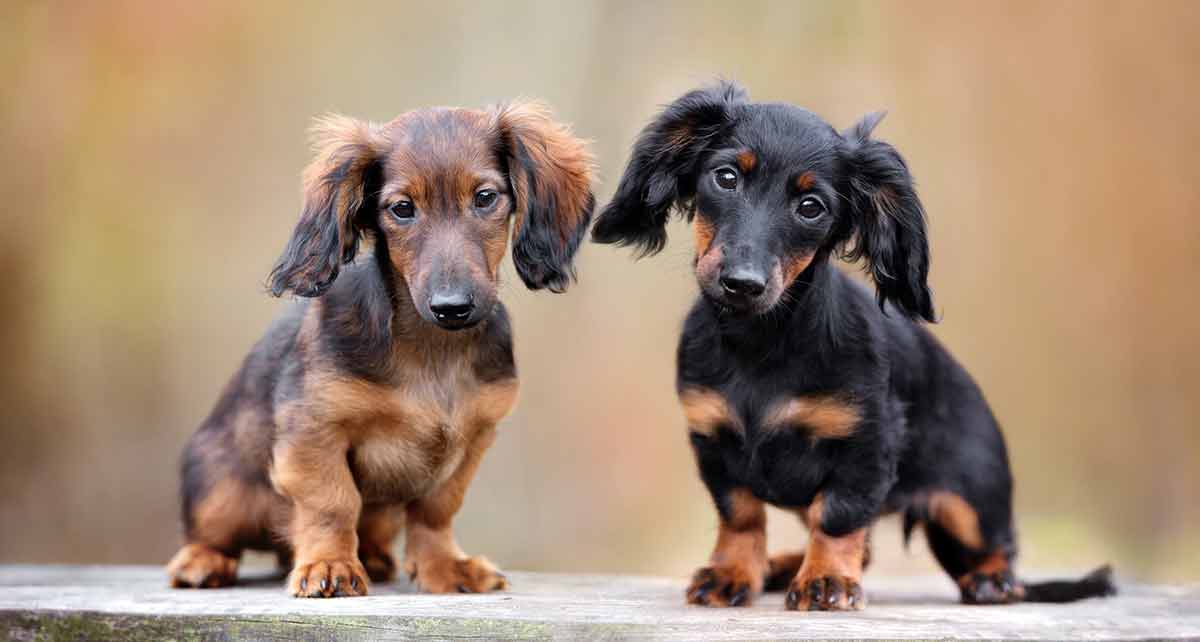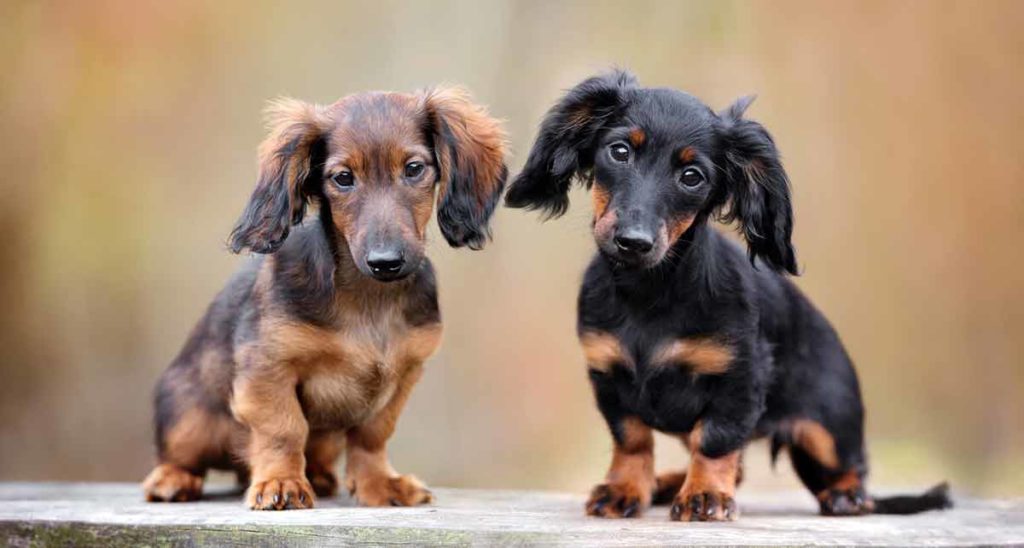 The Dachshund is a black dog with an interesting shape. Their back is long, but low slung thanks to their short legs. This breed can have long or short fur. They can come in either solid black, or be only partly black. Most black Dachshunds have tan markings on their eyebrows, socks, and muzzles.
This breed can make a great pet, but unfortunately their shape causes them a variety of health problems, including the potential for slipped discs in their back.
Doberman Pinscher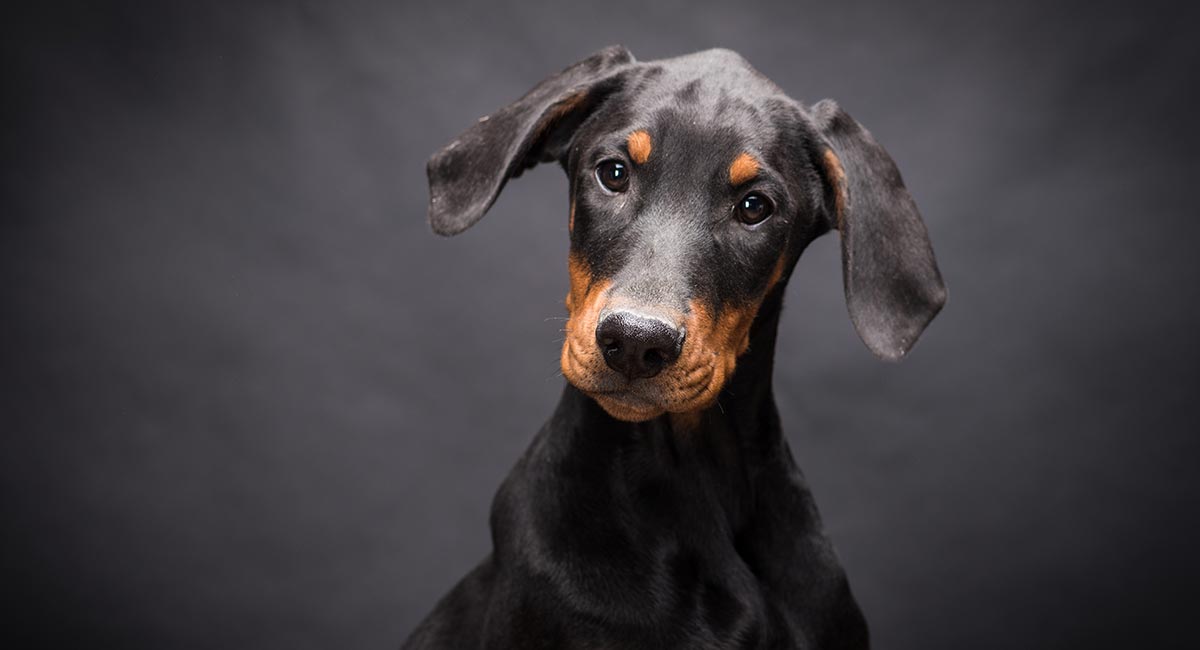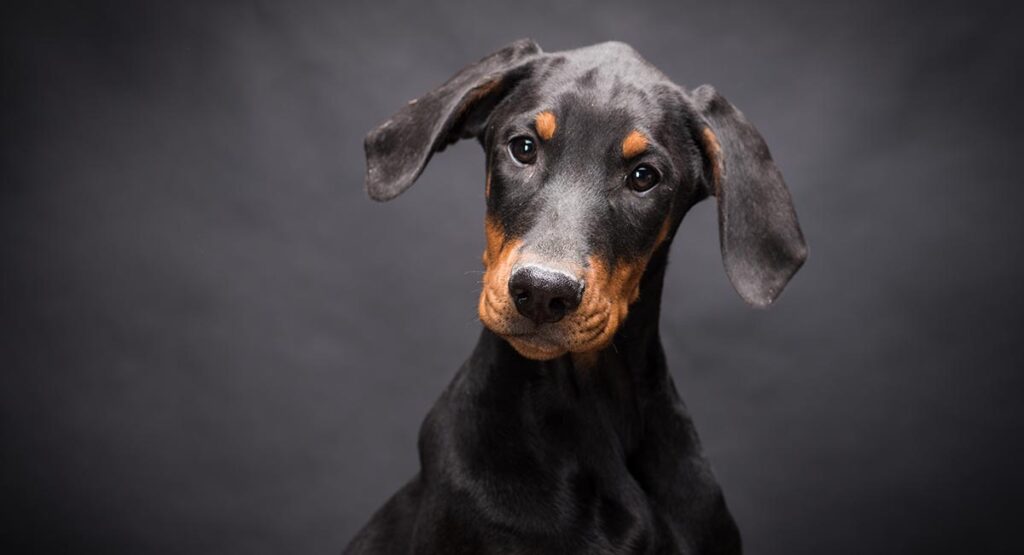 The Doberman Pinscher is an all black dog with tan markings on its eyebrows, face, and legs. They have a short coat that is easy to maintain.
They need plenty of socialization from a young age to minimise any potential aggression from their original purpose as a guard dog. But, as long as they get this, they can make a wonderful family dog. They are best suited for an active family with lots of time to dedicate to training and exercise.
Miniature Pinscher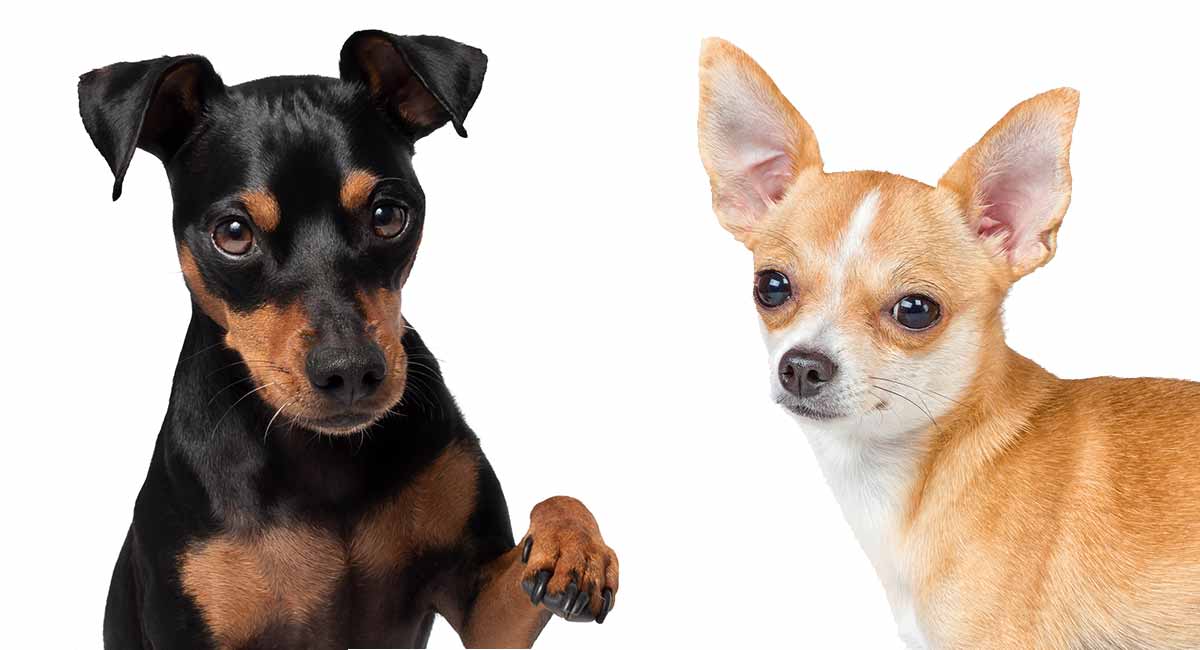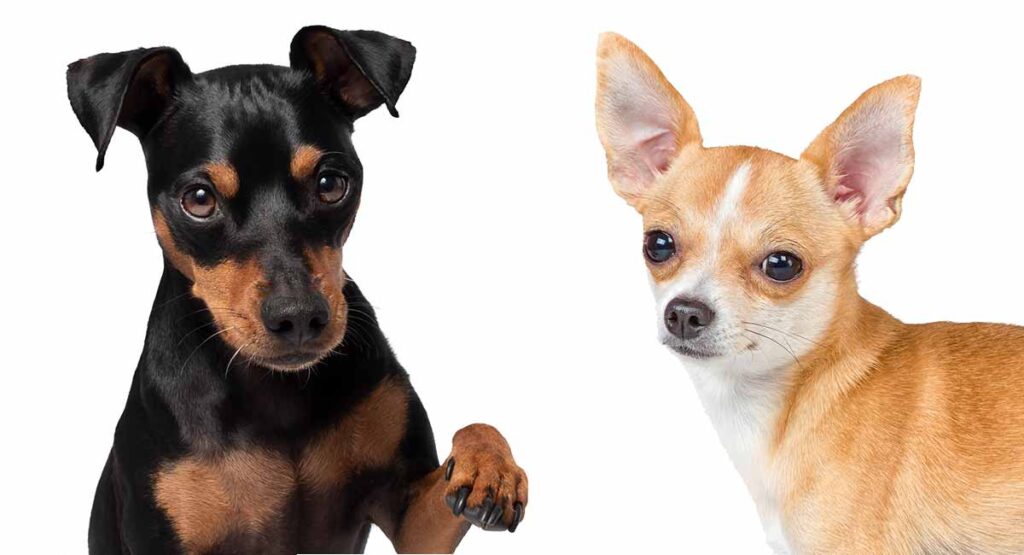 The Miniature Pinscher looks very similar to the Doberman, but they are much smaller. This breed grows up to be only 12.5 inches tall, weighing around 10 pounds.
Their coloring is very similar to the Doberman Pinscher, although they're not related, and their coat has the same low maintenance grooming requirements. Min Pins are small, but still need plenty of regular exercise. But, after a couple of walks each day, they'll love cuddling up with you on the couch!
Italian Greyhound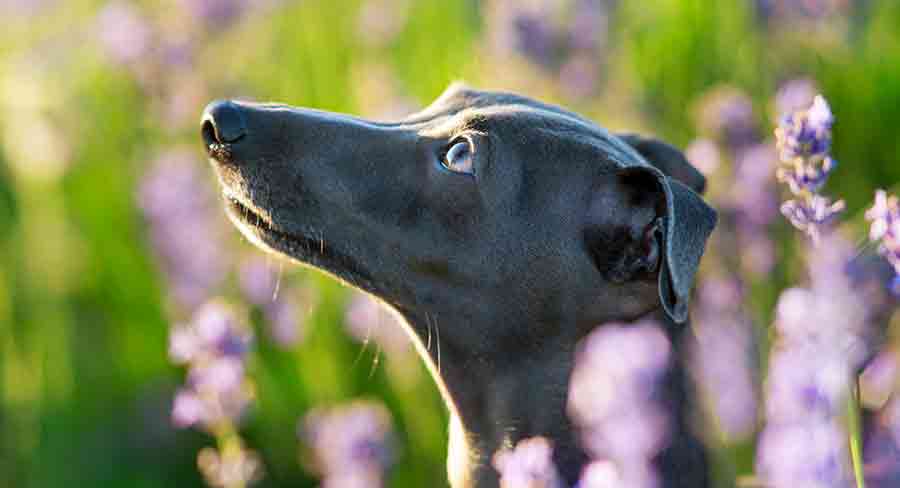 The Italian Greyhound is a great black dog for families that want a small, energetic pup. They love lounging around and cuddling just as much as they enjoy running and chasing things!
Their tendency to bolt after small animals like squirrels means socialization and training (especially recall) are really important from a very young age. These dogs don't tend to shed a lot, so they can be good for families with allergies.
English Cocker Spaniel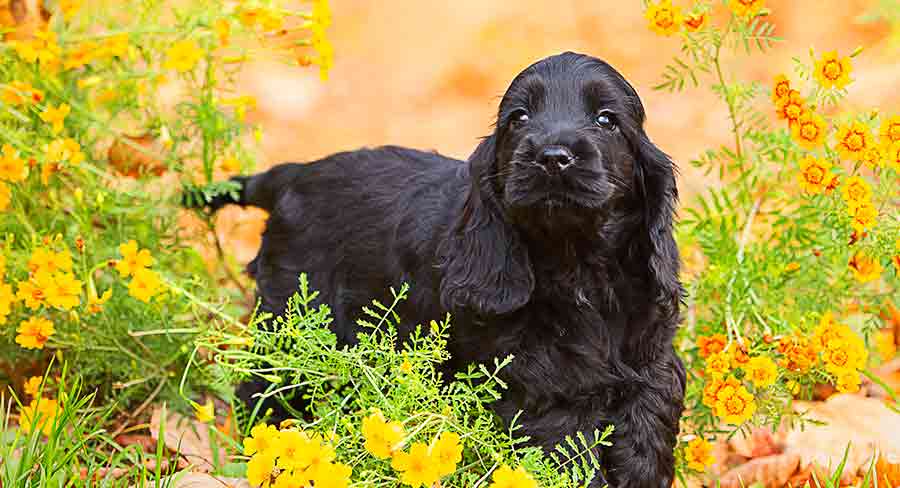 This is a medium sized breed with a silky coat that can come in black. Training is vital from a young age, and socialization will encourage their best possible personality.
Working Cockers are enthusiastic, alert, and very energetic. Whereas show Cockers are calmer, less energetic, and eager to please.
Either way, this breed needs a very devoted family who have time to spare. But, their differing needs means there's a Cocker for every family!
Affenpinscher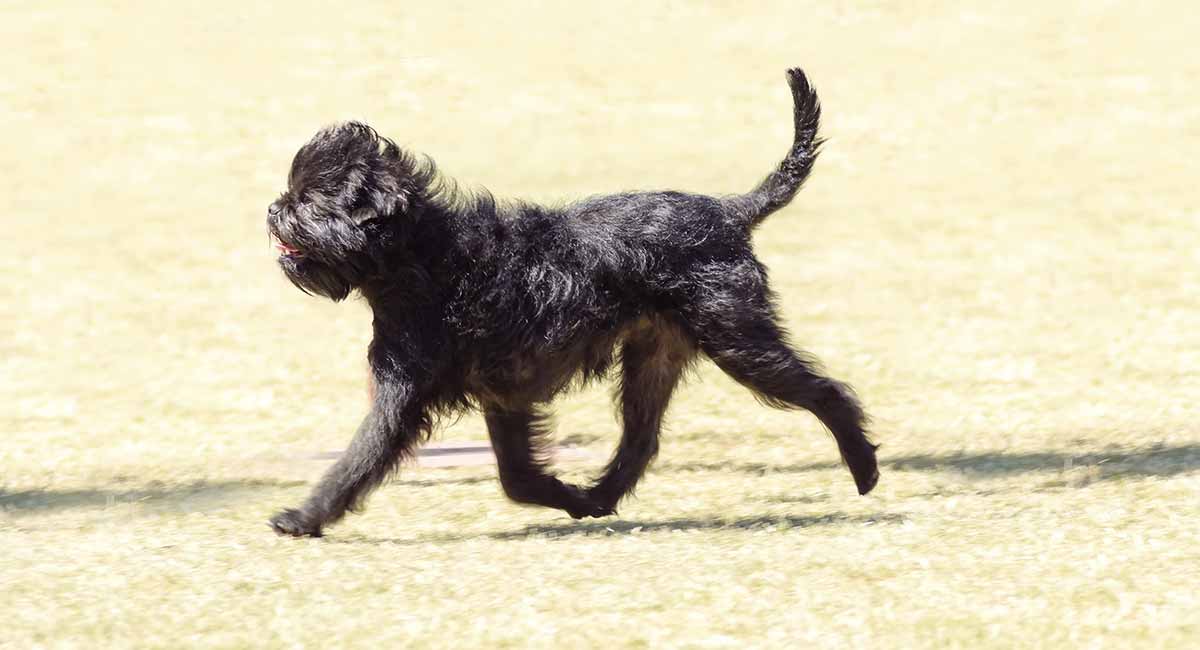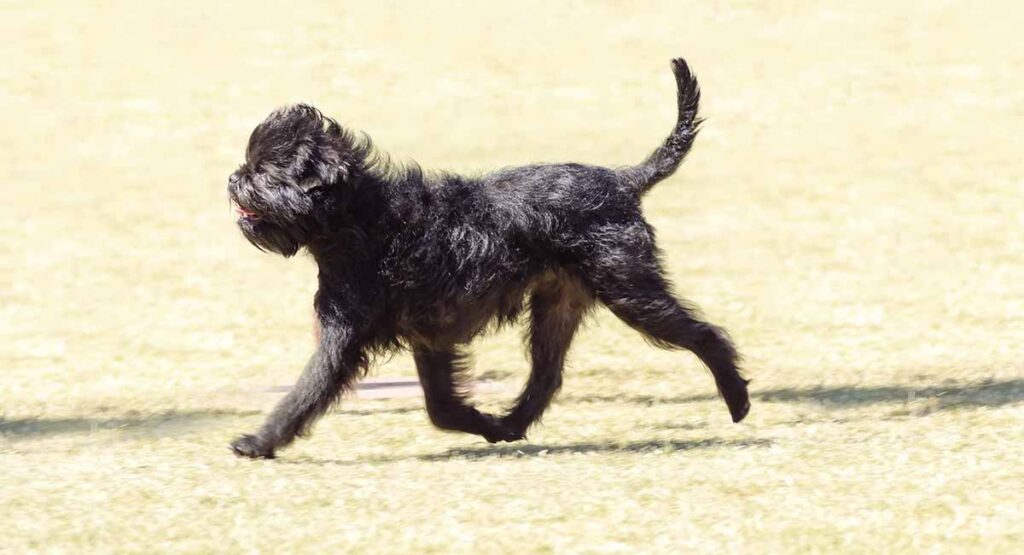 The last black dog breed that has made it onto our list is the small Affenpinscher! This breed grows up to 11 inches tall, weighing between 7 and 13 pounds as an adult.
Affenpinschers have flat, round faces surrounded by lots of shaggy, dense, black fur. However, their face shape can cause them health problems associated with brachycephaly.