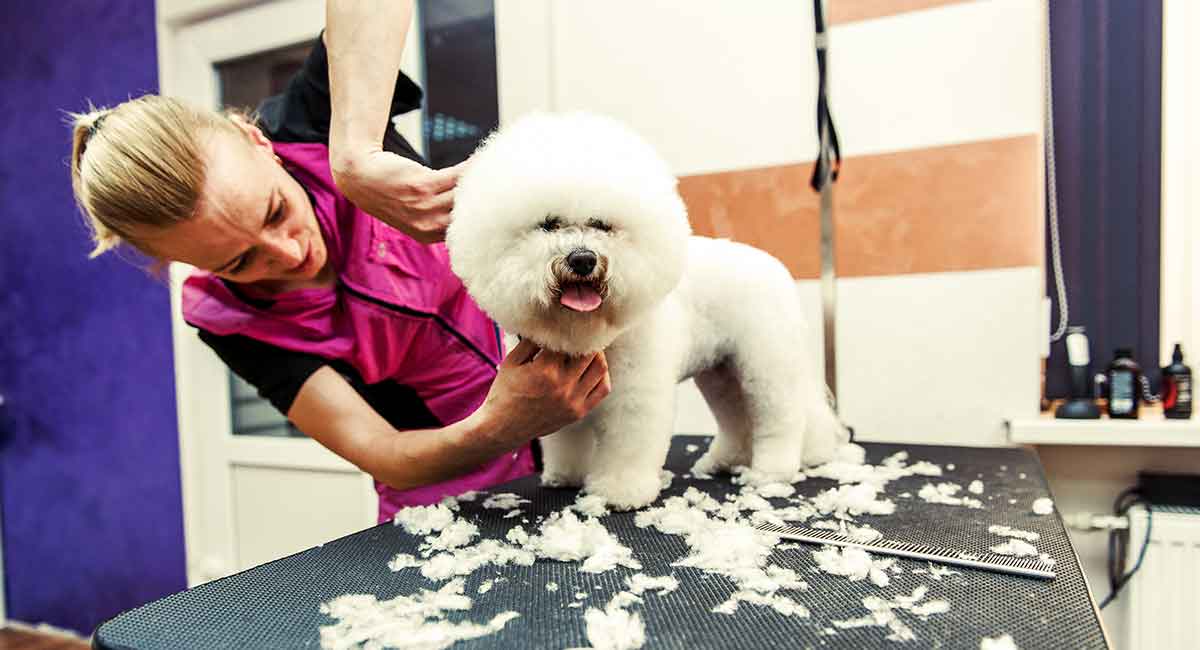 Bichon Frise grooming might look complicated, but this doesn't have to be the case.
We've got lots of tips and tricks to help your pup look fab, with less effort!
The Bichon Frise is just one of those dog breeds you can't help but love.
This truly ancient dog breed has a long history of charming kings and queens, warriors and artists, and of course breeders and dog lovers worldwide!
In fact, a Bichon Frise named Flynn recently surprised the world by sweeping top honors at the Westminster Dog Show.
Beating out 3,000 other pups and their very surprised owners to claim his big prize!
These little white puffballs may make cuteness look effortless.
But as any groomer or Bichon Frise owner will tell you, that look does take some significant daily effort!
Products included in this article were carefully and independently selected by the Happy Puppy Site team. If you decide to make a purchase from one of the links marked by an asterisk, we may earn a small commission on that sale. This is at no extra cost to you.
Do Bichon Frises Need Grooming?
The Bichon Frise is known as a "high maintenance" dog breed.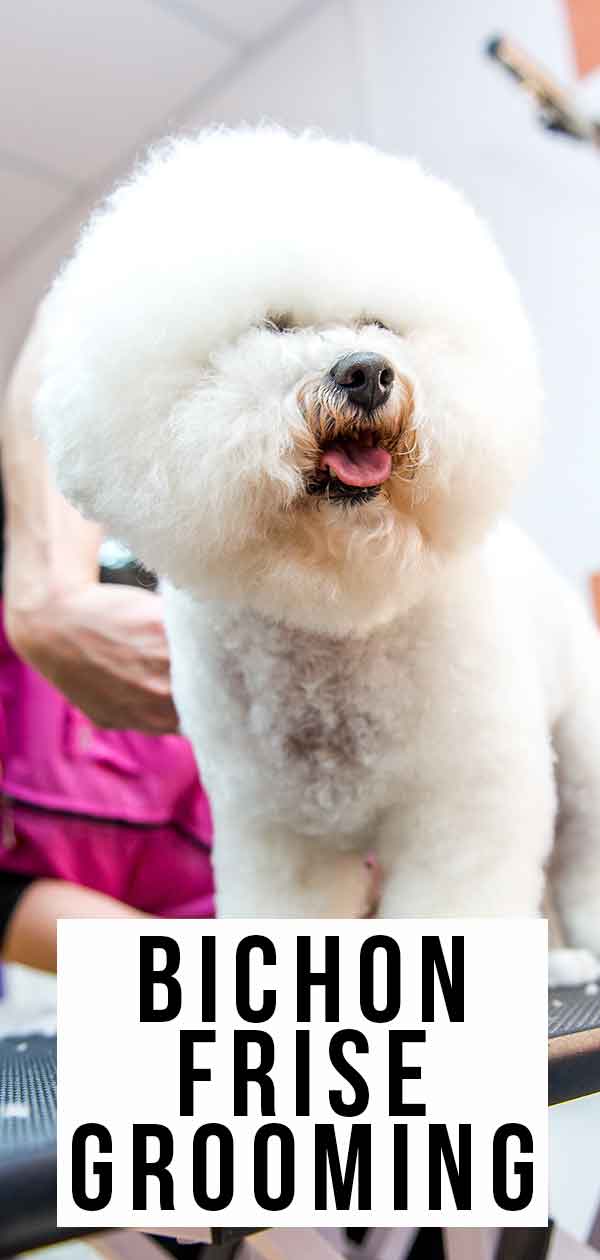 Professional vs. At-Home Grooming
Many Bichon Frise owners do rely at least in part on professional grooming services to keep their dog's high maintenance skin and coat clean, tangle-free, and healthy.
However, it is absolutely possible to learn how to groom your Bichon Frise.
It will just take some time, patience, and plenty of practice!
The good news here is that the Bichon Frise is definitely an "indoor" dog breed.
So you will likely face less issues with your pup spontaneously deciding to drop and roll in something wonderful (read: horrible) that will require an emergency bath and grooming session.
Tear Stains and Fur Discoloration
It may be more of a challenge to keep your little Bichon's white face free from tear stains that can turn their pretty fur pink or rust.
Bichon Frise dogs are prone to seasonal allergies as well as certain eye disorders which can cause excessive eye tearing.
Sometimes puppies will tear during teething.
Some older Bichons can also develop tearing as part of the normal aging process.
Fur discoloration caused by tearing can be especially concerning if you want to show your Bichon.
It can take very regular maintenance to keep the fur around the eyes and mouth from becoming discolored.
If your Bichon does start to show signs of tear staining, breeders and owners recommend scheduling a veterinarian visit to diagnose the underlying cause.
With prompt and proper treatment, tear stains often resolve without causing further discoloration to the fur.
Your vet can also offer guidance about safe products you can use to clean discolored fur.
What Type Of Fur Do Bichon Frises Have?
The Bichon Frise has a very soft coat with a plush or velvet feel that some groomers liken to the feel of soft cotton.
No wonder this dog breed was nicknamed "powderpuff!"
The Bichon Frise's full adult coat is double layer, consisting of a coarser, sturdier outer coat and a supremely soft insulating undercoat.
It is the combination of these two layers that give the coat its soft velvety texture.
A properly groomed and healthy Bichon coat will naturally spring back when you touch it.
The fur will be at its springiest and puffiest just after a bath and blow dry.
Fur that is too wiry, limp, silky or flat is a serious fault.
How Often Should You Groom A Bichon Frise?
While there is no truly hypoallergenic dog breed, the Bichon Frise's largely non-shedding coat comes close.
However, the reason this dog doesn't shed is because shed hair gets caught in the surrounding fur and becomes trapped inside so it never falls to the ground.
Grooming Frequency for Puppies
As puppies, Bichon Frises have only the soft hair that will eventually form the undercoat.
So puppies won't ever have too many tangles or mats.
Grooming Frequency for Transitioning Coats
The top coat, which is made up of coarser fur called guard hairs, won't show up until puppyhood is nearly over.
When the adult coat begins to grow in is when you will see the most mats and tangles, so you will want to do a lot of brushing during this period – perhaps even twice a day!
Grooming Frequency for Adult Dogs
For adult dogs, groomers typically recommend that you do a thorough at-home brushing session at least two to three times per week and preferably daily.
Professional Grooming Frequency
In addition to at-home brushing, many Bichon Frise owners take their pups for professional grooming every two to three weeks.
For owners who don't have the time or inclination to do any at-home brushing or grooming you'll need to book.
Scheduling weekly professional grooming appointments will keep the fur free from tangles and mats and the skin healthy.
Grooming During The Shedding Season
The Bichon Frise has a coat that grows constantly all year long.
However, the hair that is shed gets trapped in the coat itself so it doesn't fall to the ground.
For this reason, the Bichon can develop tangles and mats in the coat very quickly.
Tangles and mats can lead to skin irritation, which can in turn lead to skin abrasion and infection.
Tangles are also very uncomfortable for your Bichon.
Many groomers will choose to shave a dog with a severely matted coat rather than causing pain by trying to work out the tangles through brushing.
For this reason, it is vital to brush your Bichon's coat at least two or three times weekly and preferably daily to keep tangles and mats from forming.
How To Groom A Bichon Frise
Your Bichon Frise will need two types of regular coat care: regular (preferably daily) maintenance brushing, and full grooming every one to three weeks.
Brushing helps to remove any trapped hair, dirt or debris and keep tangles and mats from forming.
Veterinarians also recommend doing a daily teeth cleaning at the same time you do your daily brushing.
Grooming, which includes a bath, ear cleaning, anal gland squeezing, nail trimming and coat trimming, takes care of the whole dog.
Some owners are comfortable doing basic grooming at home.
But this is also something a professional groomer can do if you don't feel confident doing these tasks yourself.
Here is a general tutorial for how to groom a Bichon Frise at home.
Step One
Spritz on some detangling spray.
Even if your pup seems quite content to stay inside and warm your lap, you can count on discovering at least a few minor tangles when you brush your dog's coat.
Detangling spray can help ease out any tangles without causing your dog any discomfort.
Step Two
Begin with a comb or slicker brush.
Many groomers recommend that you teach your dog to lie down on one side during brushing sessions.
This gives you the option of brushing the hair upwards away from the skin.
This is more comfortable and less likely to cause skin abrasion.
It is also a more relaxing position for many dogs.
Use a comb or slicker brush that can reach down through both layers of fur to gently remove trapped shed hair.
Bichon Frise dogs have sensitive skin, so be very careful to be gentle as you comb or brush.
You may want to brush the body region first and then move on to finer areas where mats and tangles are more likely (legs, tail, face).
Step Three
Continue with a pin brush or bristle brush.
If you want to give your dog a bath, this is a good time – after you have done your initial combing or slicker brushing to remove tangles.
Step Four
Once you have washed and dried your dog, spritz the fur with more detangling spray.
Then do another comb-through to catch any tangles that may have formed during bathing and drying.
Then you can use a pin brush or bristle brush to fluff the fur and add shine and body for the finishing touches.
Bichon Frise Grooming Tools
Consider adding these groomer-recommended Bichon Frise grooming tools to your at-home toolkit.
Over time you may find you prefer some tools to others, but this will give you a great starter kit to try.
Detangling Spray
Spritz on this Tropiclean Mat Pet Tangle Remover* to reduce your brushing time by half.
You can also use it before and after you give your pup a bath.
Comb
This stainless steel comb by Andis* features round-tip tines and a lightweight construction to keep your hand from getting tired.
The tines at one end are closer together so you have options for body and face grooming.
This comb is also great to do your finishing "fluffs" before a show!
This handy comb 2-pack by Hertzko* features round-tip stainless steel tines in a comfortable anti-slip grip handle.
The smaller comb can be great to tuck away for travel.
Slicker Brush
This compact slicker brush (Single-X Firm)* comes highly recommended as a flexible and comfortable alternative to traditional slicker brushes.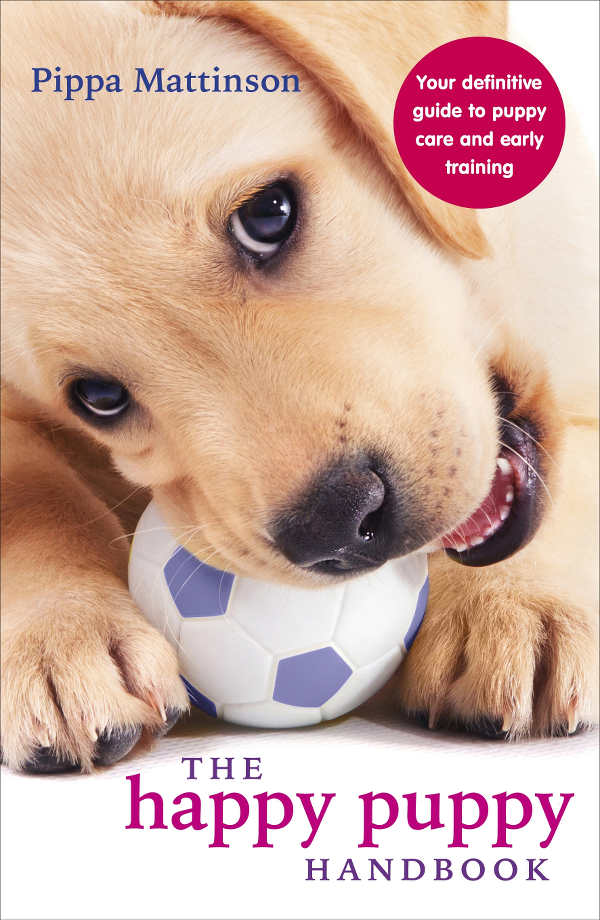 The flexibility of this brush can conform to your dog's body while you brush for more comfortable grooming sessions.
Another favorite, this soft slicker brush (size: small)* features a lightweight European-style handle for less hand fatigue.
It also features very soft slicker pins for your pup's comfort.
Pin & Bristle Brush
This thin, lightweight natural beech handle brush by Chris Christensen* can add shine and fluff to your Bichon's coat.
This pin and bristle combination brush by AtEase* features pins on one side and bristles on the other side for adding shine and fluff.
The pins are round-tip stainless steel and the bristles are soft nylon.
The handle is comfortable bamboo.
Bichon Frise Grooming Video
This short video gives you an easy tutorial for how to do the daily coat brushing that is so essential for this dog's coat.
Bichon Frise Haircuts
A classic show clip should follow the lines of the dog's body.
The head should be trimmed in a rounded shape but left long so as to showcase this breed's "powderpuff" appeal.
The mustache, beard, tail and ear areas can also be left longer.
The hair inside the inner ears and between the paw pads can be clipped for health reasons.
Many owners like to clip the fur between the paw pads to ensure easy walking and clip back the inner ear fur to make sure there is adequate air flow into the inner ear canal to avoid infection.
The only time the Bichon Frise should ever be shaved is when the coat has become sufficiently tangled or matted that sorting it out would cause your dog undue discomfort.
Otherwise, the hair should always be left at a medium-length even clip.
Grooming Your Bichon Frise
We hope this timely guide to brushing and grooming your Bichon Frise has been helpful as you choose your grooming toolkit to care for your precious pup!
Do you have a favorite grooming tool or brushing technique for your Bichon? Please post a comment to share with other Bichon Frise owners!
Affiliate link disclosure: Links in this article marked with an * are affiliate links, and we may receive a small commission if you purchase these products. However, we selected them for inclusion independently, and all of the views expressed in this article are our own.
References and Resources
Antetomaso, G., "Grooming Tips/Tearing and Tear Staining," Bichon Frise Club of America, 2018.
Scruggs, J., "Styling the Bichon Frise Puppy," eGroomer Journal, 2012.
Brulliard, K., "Flynn, a bichon frise, takes Best in Show at Westminster," The Washington Post, 2018.
AJ & Jessica, "Bichon Frise Breed Info," Active Paws Mobile Grooming, 2018.
Brooks, W., DVM, "Runny Eyes (Excessive Tear Production in Dogs and Cats)," Mar Vista Animal Hospital, 2018.
Tintle, K., DVM, "Bichon Frise: Dog Breed Spotlight," Middletown Veterinary Clinic, 2018.