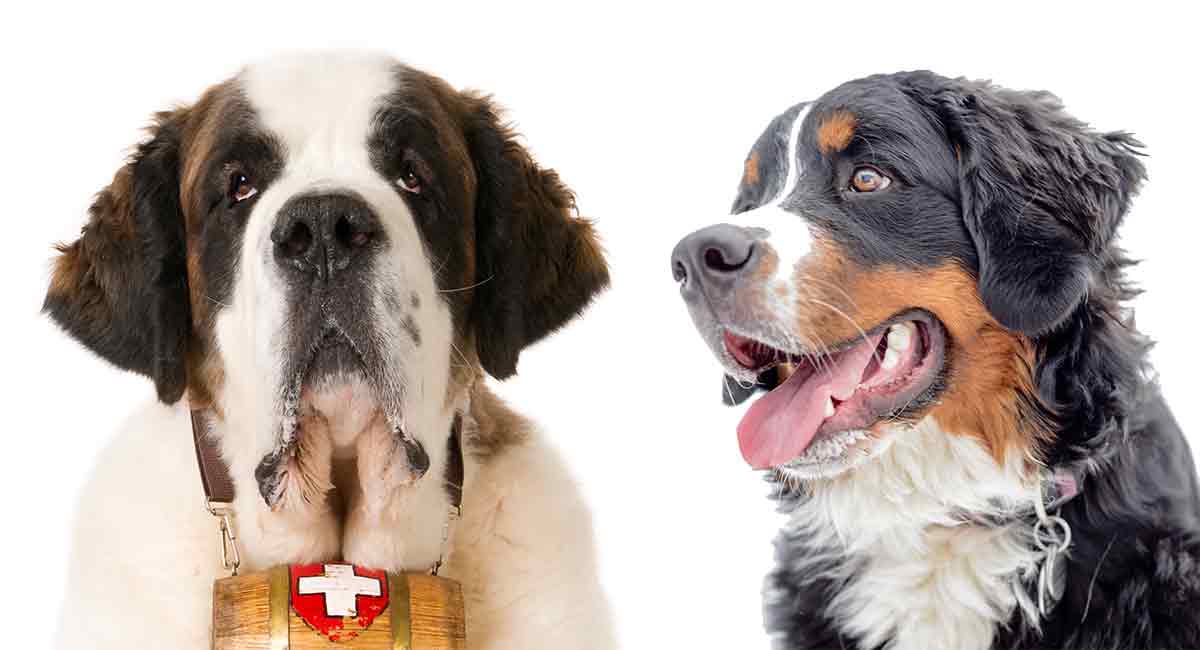 Bernese Mountain Dog vs St. Bernard.
How different are they?
And which is the better pet?
Both these breeds are gentle giants with beautiful natures.
So how can you decide which one is the right breed to bring into your family?
Let's have a look at these two dogs closely and see where the differences lie.
Bernese Mountain Dog vs St. Bernard History
At first glance, these dogs bear a resemblance to one another in size and stature, but their histories and original purpose is strikingly different.
The Bernese Mountain Dog originated in Switzerland, in the farmlands around the city of Bern.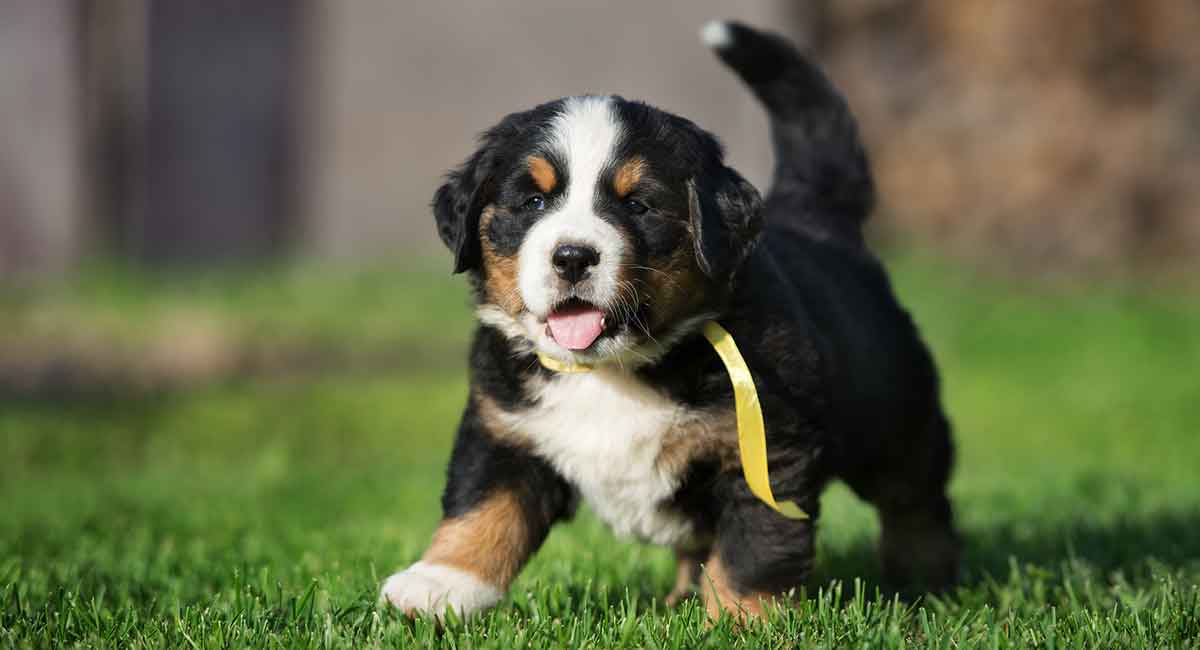 She was a farm dog.
However, her job was not to herd flocks. Rather, her main role was to be a companion and protector to the farmer and the farmer's family.
It is also thought that these dogs pulled small carts at times too, given their size and strength.
On the other hand, the St. Bernard lived and worked with Monks!
These dogs' history can be traced back to the late 1600s.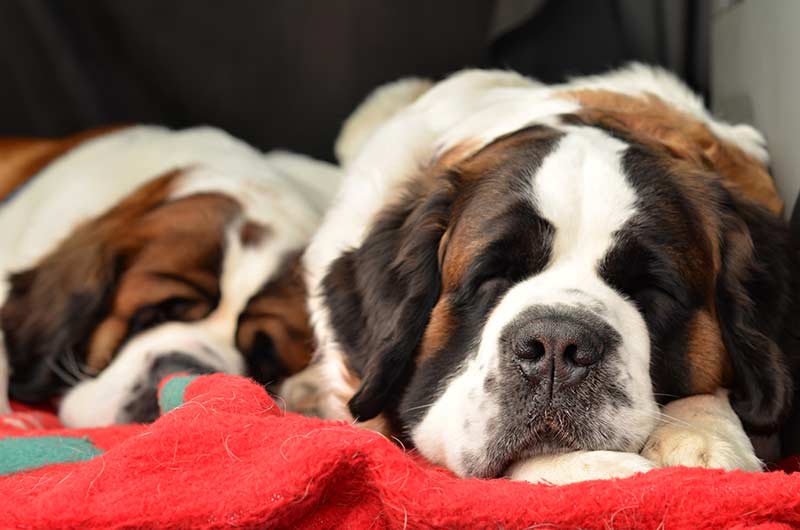 The Great Bernard Pass lies between Italy and Switzerland.
Initially these dogs resided with the monks in monasteries and hospices.
However, at some point things started to change.
Due to dangers associated with making the trip through the pass, many travelers were in trouble.
The monks would head out and look for people who needed to be rescued.
The dogs would accompany the monks, in part due to their ability to sense impending avalanches.
These dogs learned rescue techniques from the monks!
Bernese Mountain Dog vs St. Bernard Appearance
While both these dogs are large, the St. Bernard is a little bit larger.
St. Bernards stand anywhere between 26 and 30 inches at the shoulder, depending on gender.
They can weigh up to 180 pounds.
They are well-proportioned and powerful, with a large, blocky head that can often have a somber expression.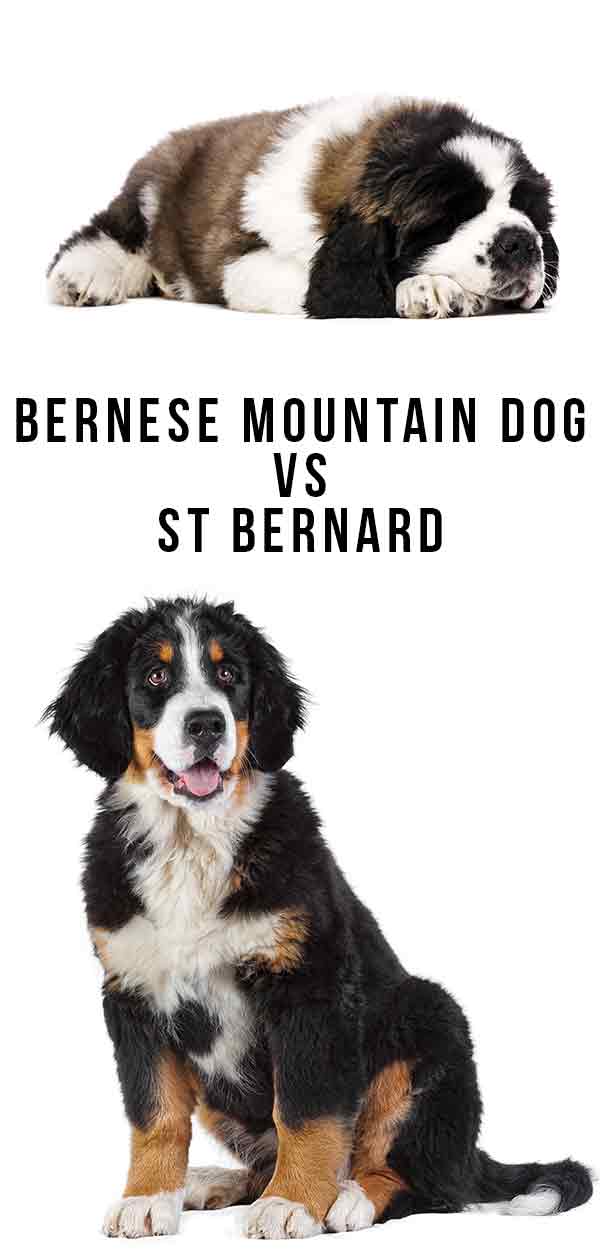 They come in short and long-haired varieties.
However, even the long-haired version of this dog does not have shaggy or curly hair; it is medium in length and either straight or wavy.
They also have distinctive coloring.
The chest, feet, tip of the tail and nose are white.
The rest of the body has large patches of red/rust or yellow/brown color.
The Bernese mountain dog stands 23 to 27.5 inches at the shoulder depending on gender, and can weigh up to 115 pounds.
They also stand tall and strong.
However, they have the agility needed to work on the farm.
Their face is a little more refined than that of the St. Bernard, and the females have a distinctly feminine quality compared to the male dogs.
These dogs have a long coat, which is tri-color, black being the predominant color.
The chest, feet and tip of the tail are white, with rust color between the white and black areas on their legs and face.
The rust also forms a dot above the eyes, similar to that of a Doberman or Rottweiler.
Bernese Mountain Dog vs St. Bernard Temperament
Both these dogs are gentle and kind.
However, there are some differences when it comes to activity levels.
The Bernese is known to be affectionate, patient and eager to please.
Their patient nature makes them great therapy dogs. They are very easy to train due to their eagerness to please.
While they are steady and patient, they still enjoy a good run around.
Their calm nature should not be confused with laziness.
The St. Bernard is also eager to please and calm in nature.
Training is a must with these dogs, not due to aggression but due to their huge size. Thankfully they are easily trained.
St. Bernards are known to have a natural affinity with children.
Again, due to their size, it is still best to be careful that no accidental injuries are sustained while playing.
St. Bernards do not need a great deal of exercise and are largely happy to stick close to their family.
As such they don't need loads of space.
However, they still need enough room to move around.
If they are living largely indoors, frequent walks are advisable for the health of the dog.
Bernese Mountain Dog vs St. Bernard Training
The training needs of these dogs are quite similar.
While they are both calm and gentle, they are also both sizable.
As such, training from a young age is an absolute must to ensure you are not overpowered if the dog becomes excited.
Thankfully, both breeds are eager to please their owners and will respond quickly to training.
As with any breed of dog, ensure that your puppy is well-socialized.
The ideal time to socialize your puppy is between 8 and 16 weeks of age.
Socializing is simply a matter of introducing your puppy to a variety of new situations while they are young.
This teaches them that these situations are nothing to be afraid of.
A well-socialized puppy will grow into a well-balanced dog that is not fearful of new people, situations, smells and experiences.
All in all, they are primed to get the most out of life.
Particularly in the case of these large breeds, a fearful dog could be very hard to manage indeed.
If you would like some tips on where to start with the training your puppy or dog, you can find a wealth of resources here.
Bernese Mountain Dog Vs St. Bernard Exercise
Neither of these dogs are very high energy, but the Bernese will appreciate a little more exercise than the St. Bernard.
The Bernese will really enjoy participating in canine sports such as agility, herding or obedience.
The St. Bernard will happily accompany you on a walk or might even enjoy pulling your kids around in a cart like the Bernese.
But ultimately, the St. Bernard is happiest if she is doing whatever you are.
Both breeds can be susceptible to joint problems such as hip and elbow dysplasia. When exercising your dog, make sure you keep an eye on their movement for signs of discomfort.
The St. Bernard may have some issues if they are moved from a very cool environment, such as inside in air conditioning, to the heat.
In the summer, be careful that they have a cool place to rest with plenty of water.
Don't put them through sudden temperature changes.
Bernese Mountain Dog vs St. Bernard Health
Both of these dogs live up to around 10 years of age.
Being large dogs, both are susceptible to bloat, which is a sudden, life-threatening condition.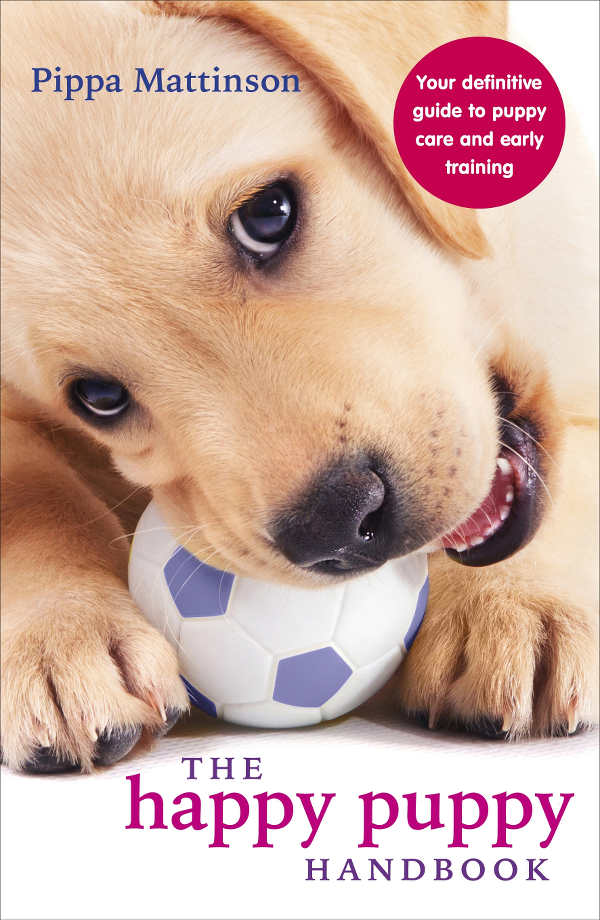 If you have a large breed dog, you should be aware of the symptoms of bloat.
Educate yourself about what to do if the situation arises.
Other health problems that these breeds are both susceptible to are hip and elbow dysplasia, eye problems, and heart problems.
It is advisable that you check the health of the parents.
The Bernese Mountain dog may also be susceptible to von Willebrand's Disease (a condition that affects blood clotting).
The American Kennel Club suggests that St. Bernards should be tested for Degenerative Myelopathy.
However, it also appears this condition has been recorded in Bernese Mountain Dogs.
Both these breeds of dog will need daily brushing during shedding season and weekly brushing otherwise.
It is also important that their ears are checked for foreign objects and infection.
And a note of warning—St. Bernards drool. While they drool to differing degrees from dog to dog, don't get one of these dogs and expect they won't be a little messy.
Which Breed Makes a Better Pet?
Both of these dogs make great family pets. They are gentle, loyal, kind and steady. While they are not aggressive, their sheer size may also deter unwanted visitors.
Due to their size, you will also need to make sure you have the budget to feed such a big dog.
In the case of the Bernese, you will have to have enough time and space to let them get enough exercise.
Be prepared to put some time into training either breed.
Despite their beautiful natures, their size dictates that they need to be well-mannered.
A well-socialized, appropriately trained Bernese or St. Bernard will surely make a much-loved addition to a family with the time (and budget) to invest in one of these kind and loyal companions.
More Breed Comparisons
There are so many more breed comparison guides for you to read! If you've loved this one, check out some of the other's we've got below:
References and Further Reading