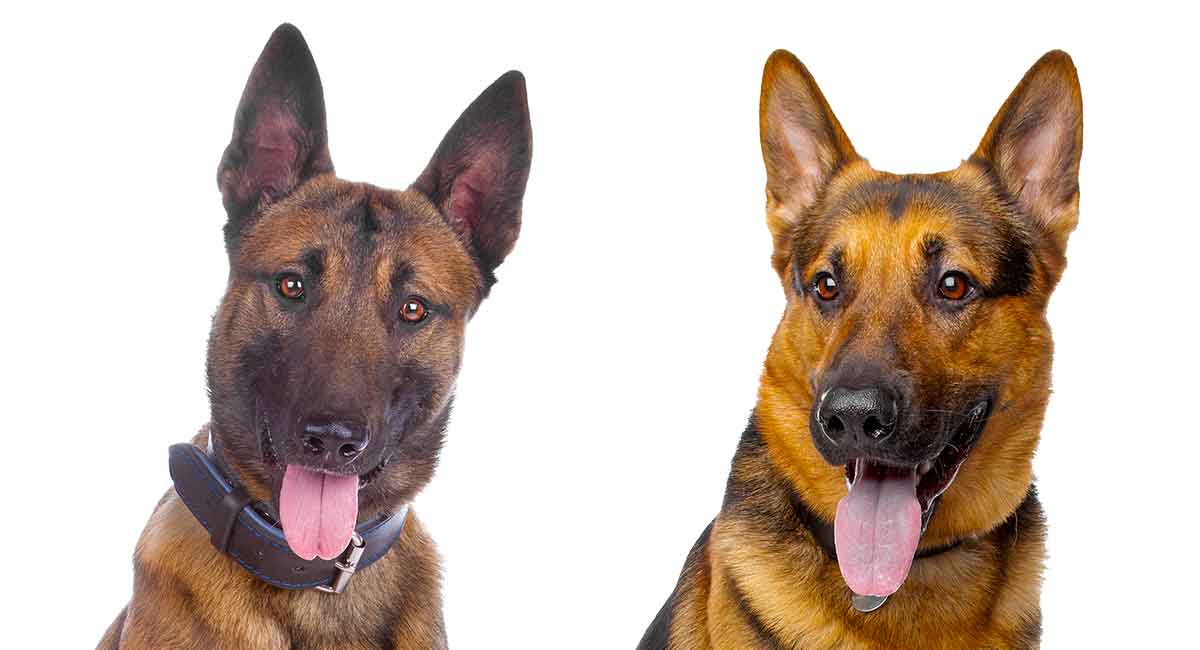 A guide to choosing between a Belgian Malinois vs German Shepherd Dog. Including size, temperament, and the pros and cons of each breed as a family dog.
It's a tough choice, owners of each will claim their dog's breed is the finest. However, the debate about the Belgian Malinois and German Shepherd is ongoing, from their merits as pets to service dogs and true working dogs.
To complicate the decision, some differences between the breeds are so slight it's hard to tell the two apart, let alone choose one over the other!
If you are unsure about choosing between a Belgian Malinois and German Shepherd for your next dog, this article is designed to help you figure it out!
Read on to learn important similarities and differences between the Belgian Malinois and German Shepherd.
Belgian Malinois vs German Shepherd – Which Is Best?
Even as "designer" dogs are skyrocketing in popularity around the globe, the breeds that consistently rank among the top ten most popular breeds are purebred household names to most of us.
For example, the German Shepherd Dog has ranked as the American Kennel Club's (AKC) second most popular dog year after year and shows no sign of relinquishing the position anytime soon.
The Belgian Malinois came in at number 43 for 2018, up from 44 in 2017, 47 in 2016, 51 in 2015 and 60th the prior two years. Although this dog breed is gaining in popularity, it has a long way to go to catch up to the German Shepherd!
Certainly, popularity ranking can influence how easy it is to find a healthy, reasonably priced puppy and breed-specific care and training information. However, that doesn't mean one breed is superior to another.
There is no definitive answer to the question of Belgian Malinois vs German Shepherd, but by comparing the two breeds you can get a better sense of which dog is the right one for you.
But what is the difference between Belgian Malinois and German Shepherd dogs?
In a side-by-side comparison of the Belgian Malinois and German Shepherd, you may be hard-pressed to tell the two breeds apart. But while they can look very much alike, there are some important differences to be aware of, such as size, temperament, personality and breed-specific health issues.
Contents
Let's start our in-depth review with a look at the history of these magnificent breeds!
Belgian Malinois vs German Shepherd History
The Belgian Malinois and German Shepherd served the same purpose in their continental European origins.
Belgian Malinois History
Belgian Malinois dogs were originally bred as fiercely loyal herders with an unbreakable work ethic.
The Belgian Shepherd Dog Club included the breed in a group called Continental Shepherd Dogs until the 1890s, when it decided the breed was too different from its Shepherd cousins. Named for the Belgian city of Malines, the Belgian Malinois was born.
This breed is now prized as an agile military dog, with Belgian Malinois dogs working as service animals and poaching preventers.
German Shepherd History
The German Shepherd Dog breed has its origin in 19th Century Germany, where Captain Max von Stephanitz decided to create the perfect dog for sheep herding. Over the next 35 years, he developed the breed we now know as the German Shepherd Dog.
In addition to fulfilling their original purpose, GSDs now work as police and search and rescue dogs.
Belgian Malinois vs German Shepherd Fun Facts
Season nine of the popular television show, The Walking Dead, featured a Belgian Malinois as main character Daryl Dixon's companion.
US President Herbert Hoover's Belgian Malinois, King Tut, featured prominently in his 1928 election campaign.
Of the three dogs with stars on the Hollywood Walk of Fame, two are German Shepherds (the other one is Lassie).
The first seeing-eye dog to be trained in the US was a female German Shepherd named Buddy.
Belgian Malinois vs German Shepherd Appearance
These breeds look very similar. Both possess upright, pointed ears, black masks, and athletic builds.
Belgian Malinois vs German Shepherd Size
Although both breeds are large, standing between 22 and 26 inches at the shoulder when full-grown, the GSD is heavier.
Adult male German Shepherds weigh up to 90 pounds while adult females typically weigh between 50 and 70 pounds.
In contrast, adult male Belgian Malinois dogs weigh up to 80 pounds with adult females weighing between 40 and 60 pounds with adult males weighing up to 80 pounds.
It is perhaps because of this difference in weight that the Belgian Malinois is considered nimbler than GSDs.
Belgian Malinois vs German Shepherd Color
German Shepherds come in eleven colors ranging from black to silver and white. Belgian Malinois come in five standard colors, mostly warm browns, although non-standard colors include cream and gray.
Both breeds have the potential to be born with the iconic sable-colored coat.
Belgian Malinois vs German Shepherd Temperament
When comparing temperaments you will again find many similarities. Both are intelligent, eager to please, loyal, protective, and territorial.
In fact, these breeds are so similar that the choice between them is often as hard for police dog handlers as it is for pet owners! What this means for new dog owners is that both breeds need high-quality training and lots of it!
Although proper training and socialization are necessary for your new Belgian Malinois or German Shepherd to happily enter your family, it becomes especially important if your household contains babies, young children, and/or other household pets.
German Shepherd Temperament
Although originally bred to herd sheep, the GSD's gallant nature and steadfast loyalty gained the breed success as a military dog during World War II. It later gained popularity as a pet and an enduring legacy in the show ring.
German Shepherd dogs learn quickly and retain what they learn, especially if trained from a young age.
Belgian Malinois Temperament
The Belgian Malinois's roots herding livestock translates into a high prey drive, meaning this breed tends to "hunt" moving objects. This can include anything from motorized toys to other household pets, babies and young children, and even cars. Dedicated training and positive reinforcement may be required to overcome this urge.
When comparing Belgian Malinois vs German Shepherd as family pets, the GSD may be better suited.
Although both require training and socialization to be a happy member of your family, Belgian Malinois are not typically suitable for beginning dog owners, especially those with a family and other pets.
Belgian Malinois vs German Shepherd Training
The German Shepherd and Belgian Malinois both require similar training and socialization to live happily as a family pet.
The now-outdated "dominance theory of dog training," is based on the idea that dogs live in hierarchical packs like wild wolves do.
However, modern canine researchers have discovered that wolves peacefully cohabitate in family groups rather than form packs. The same holds true of their closest cousins, Canis familiaris, aka the dog. This newfound knowledge is changing how dogs are trained and socialized to live with humans.
We now know that dogs respond better to positive reinforcement-based training than negative training common in past decades. This new type of training is critical with powerful dog breeds like the German Shepherd and Belgian Malinois!
Fortunately, we have a collection of free training guides to help you successfully train whichever breed you choose.
Socializing your Belgian Malinois or German Shepherd as a puppy is an effective way to incorporate it into your family. This includes all family members as well as people and pets outside of your family to moderate the breeds' strong protective instincts.
To learn more about scientific research into wolf and dog group life and why positive training is a must, we invite you to read this informative article.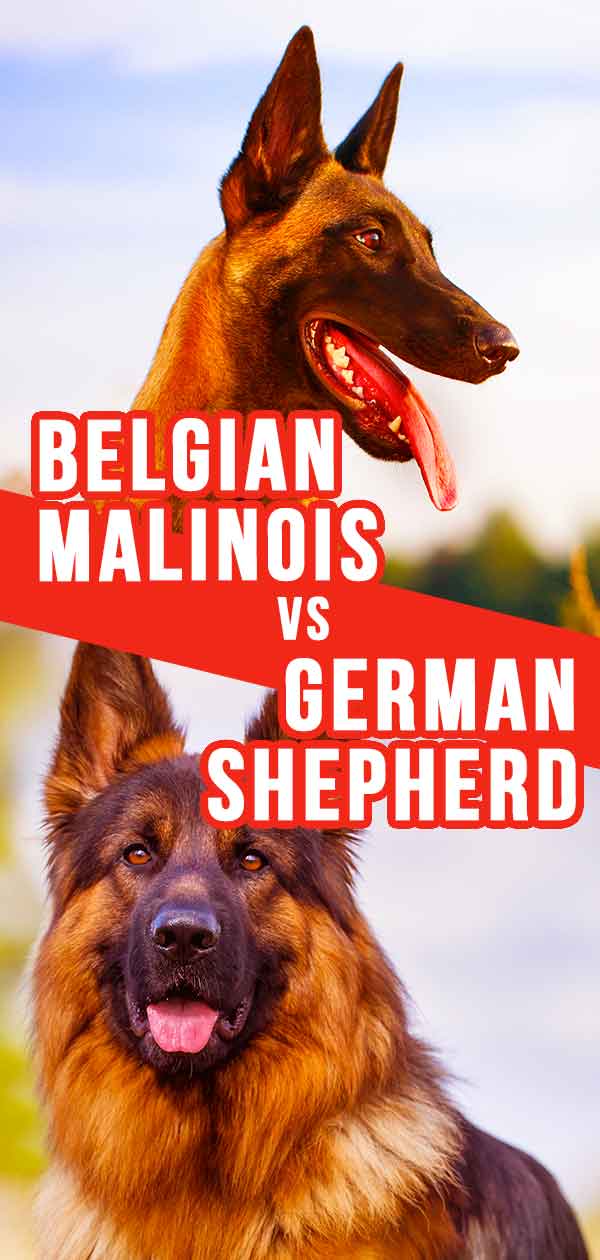 Bringing either of these breeds into your life requires the time and ability to make sure they receive adequate exercise and mental stimulation.
Belgian Malinois vs German Shepherd Exercise
The German Shepherd is a medium energy dog that benefits from daily exercise interspersed with periods of rest and napping.
In contrast, the Belgian Malinois is a high energy dog that requires regular exercise and mental stimulation.
Starting with short daily walks for a puppy can build into longer walks as your dog grows and matures. Play sessions in a fenced-in area are another fun way to exercise and provide mental stimulation for your dog.
Either breed will enjoy and excel at agility, tracking, herding and obedience training and competitions.
Belgian Malinois and German Shepherd Health
Many dogs bred for specific purposes have developed breed-specific health conditions. German Shepherd and Malinois dogs are no exception.
A number of high-quality resources exist to help you screen a puppy for possible serious health conditions before you make a commitment, including the AKC's list of recommended breed-specific genetic health tests.
The first step to picking a healthy puppy is learning about the health conditions that affect the Belgian Malinois and German Shepherd Dogs.
German Shepherd Health
German Shepherd Dogs are prone to allergies, skin issues, pancreatic problems, disc disease, bone and joint issues. The AKC recommends genetic testing for elbow and hip dysplasia.
In addition, hemophilia, diabetes, some eye issues, bloat, and cryptorchidism may be of concern. In addition, subaortic stenosis, epilepsy, and Von Willebrand's disease (a genetic clotting disorder) are more common in German Shepherds.
Although this list may seem daunting, learning about possible inherited health conditions is meant to help you choose a healthy German Shepherd puppy, not rule out the breed altogether!
A reputable breeder will disclose any genetic health conditions present in the breeding line, so don't hesitate to ask!
You can also visit the CHIC database to learn about recommended screenings for a particular breed. By voluntarily submitting data, breeders can qualify for CHIC certification of their breeding line. This is very desirable and can give you peace of mind about working with a particular breeder!
Belgian Malinois Health
Regarding the Belgian Malinois, the breed is prone to allergies, dermatitis, epilepsy, gastric cancer, elbow and hip dysplasia, and hypothyroidism. In addition, inflammatory bowel disease and osteochondritis dissecans, which is a joint disorder, may be of concern.
That list may seem overwhelming, but basically, they are prone to skin issues, bone and joint conditions, epilepsy, cancer, gastrointestinal issues and thyroid dysfunction.
The AKC recommends genetic testing for elbow and hip dysplasia and an eye exam.
As always, it is important to work with a breeder who discloses all conditions present in their line and those associated with the breed in general. If you encounter any resistance or vague answers, that is not the breeder to choose!
Here again, you can cross-check what a breeder tells you by visiting the CHIC database.
When you decide to work with a breeder to select a puppy, they should provide a guarantee of initial health, usually covering the first six to 12 months of life. The breeder should also provide you with a "take back" guarantee in case the puppy does not work out. Most breeders prefer to reclaim puppies rather than risk them being sent to shelters or euthanized.
Genetic health information on a particular dog may unavailable if you rescue a German Shepherd or Belgian Malinois from a shelter or adoption center. However, some rescue organizations are willing to allow or even provide genetic testing in an effort to quickly place dogs in good homes.
Thankfully, there are many healthy GSDs and Malinois living in good homes with loving families! Remember, the goal of learning about possible health conditions is to have the information you need to select a healthy puppy to share your life!
Lifespan
As far as life expectancy, the Belgian Malinois can live almost twice as long as a German Shepherd.
A German Shepherd Dog's lifespan ranges from seven to ten years and a Belgian Malinois's is from 14 to 16 years.
Grooming
Some dog breeds shed a little and others shed a lot. And the bigger the shedding dog, the hairier your life can become.
So, how intensive will your grooming chores be with a Belgian Malinois or German Shepherd Dog?
German Shepherd Grooming
The German Shepherd has a medium-length, double-layer coat. The under layer is short and thick for insulation, while the outer layer is longer, coarse, and water-repellent.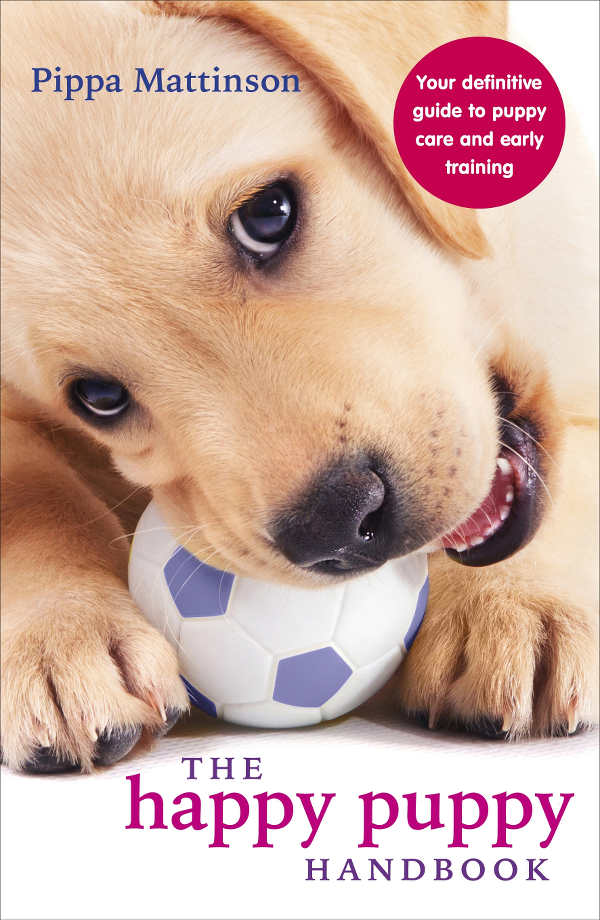 This dog sheds more intensely during the fall-to-winter and winter-to-spring transitions (called the semi-annual "blow").
To keep the GSD looking neat and tidy, commit to weekly grooming and brushing sessions, perhaps more frequent during the seasonal sheds.
While it isn't necessary to take a German Shepherd to the groomer, this can help ease the grooming chores!
Monthly baths should suffice during much of the year. Bathing too frequently can strip out the natural oils that repel moisture and keep the skin healthy.
During weekly grooming sessions, check your GSD's deep ears for mites, wax build-up, and debris and make sure their claws are trimmed to a safe length.
Belgian Malinois Grooming
Similar to the GSD, the Malinois has a double-layer coat with an insulating underlayer and a coarse, water-resistant upper layer. However, the Belgian Malinois's coat is short and thick.
Weekly brushing will help keep your dog's shedding under control. Like the GSD, more frequent brushing may be necessary during the twice-annual coat transitions.
Typically, monthly baths are enough to keep a Belgian Malinois clean and tidy. Avoid bathing too frequently, as this can leach out the natural oils that keep your dog's skin and coat healthy.
The Belgian Malinois also has deep-set ears, which makes checking the inner ears for mites, wax, and debris a weekly must. Check and trim your dog's claws regularly.
Belgian Malinois vs German Shepherd Puppies
As mentioned above, it is critical to work with a reputable breeder when choosing a puppy of any breed. Breeders should provide information on the puppy's health and allow you to visit their facility and your puppy's parents.
Although GSDs are popular for their strength and agility, working line puppies may not have a temperament suitable for living with a family. Make sure that you meet the parents before committing to a puppy.
Check out our Puppy Search guide, which can help you spot good breeders from bad, and ask the right questions when meeting them.
Lists of rescue organizations for German Shepherd and Belgian Malinois dogs are provided at the end of this article.
Which Breed Makes A Better Pet?
There is no doubt that choosing between a German Shepherd and a Belgian Malinois can be difficult. Both breeds are smart, handsome, and loyal.
So, take your time, and remember that what's important is choosing the dog that best suits your lifestyle and whose needs you will be able to meet.
If you're deciding between a Belgian Malinois vs German Shepherd for family life, a non-working line German Shepherd Dog may be the better choice.
Do you have a Belgian Malinois or German Shepherd? Tell us about your reasons for choosing them in the comments!
This article is revised and updated for 2019.
German Shepherd Breed Rescues
United States
United Kingdom
Australia
Canada
Belgian Malinois Breed Rescues
References and Further Reading
American Belgian Malinois Club, 2018. "Malinois & Children"
Adams VJ, et al. 2010. Results of a Survey of UK Purebred Dogs. Journal of Small Animal Practice.
British Veterinary Association/Kennel Club. "Breed Specific Hip Dysplasia statistics"
Day, J., DVM, 2018. "Belgian Malinois Diseases," Glendale Animal Hospital.
Dodds, J., DVM, 2011. "A Guide to Congenital and Heritable Disorders in Dogs," The Humane Society of the United States.
Duffy D, et al. 2008. Breed differences in canine aggression. Applied Animal Behavior Science.
German Shepherd Dog Club of America, 2018. "Suggestions for Pro-Active Training"
Giguere, M., 2017. "Health Issues in the German Shepherd Dog," Les Anges Gardiens Breeder.
Gough A, Thomas A, O'Neill D. 2018. Breed Predispositions to Disease in Dogs and Cats, 3rd edition. Wiley Blackwell.
O'Neill, et al. 2013. Longevity and Mortality of Dogs Owned in England. The Veterinary Journal.