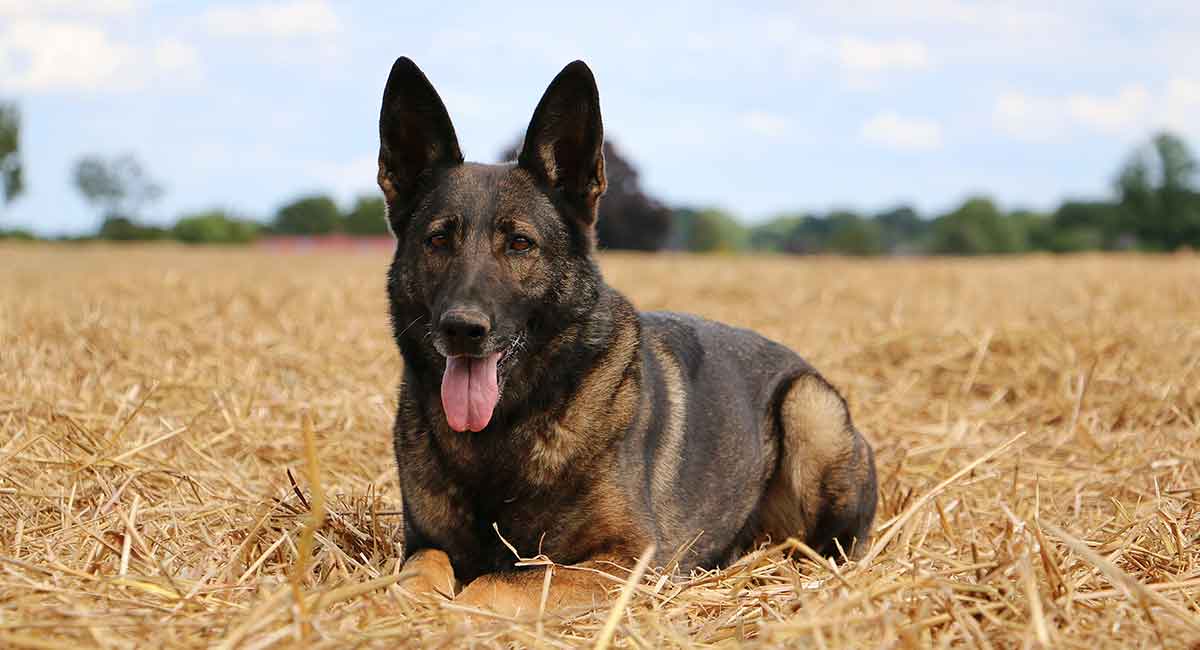 Belgian Malinois German Shepherd mix dogs combine two of the most intelligent, fiercely loyal, hard working animals on the planet. They are large, lean and built for business. Whether that's herding or guarding flocks of sheep or cattle like their ancestors, protecting your property or taking part in police or military work. Positive reinforcement training coupled with early socialization helps these incredible hybrid dogs to fit into society, but they still all need a tonne of attention and a job to do. Today we'll look at what you can expect from the ultimate designer dog, the Belgian Malinois X. We'll share tips for finding and raising a puppy, as well as living alongside this bundle of energy.
Contents
The Belgian Malinois German Shepherd mix is an elegant, energetic, and brilliantly intelligent dog. Belgian Mals and GSDs both bring talented versatility to this mix. But they've both been the subject of scrutiny for aggression too. Careful breeding and rearing can make sure a Belgian Malinois German Shepherd mix is friendly.
Where Does the Belgian Malinois German Shepherd Mix Come From?
The Belgian Malinois German Shepherd mix just can't help being gorgeous. Both parent breeds are elegant and intelligent herding dogs, strong and proud in stature with smooth coats and alert attitudes.
The Malinois, or Mal, was bred in northwest Belgium by owners who wanted their dogs to be excellent workers. Still known as the best herding breed in their home country, they're also highly in demand as police and military dogs.
The German Shepherd is the second most popular breed in the American Kennel Club. Not only is this a tireless herding dog but one of the world's most versatile working breeds. Like the Malinois, the Shepherd is popular among law enforcement and military units.
You could choose either one of these breeds and get a smart, trainable, and confident dog. Many people choose to go with the mix because they're reluctant to get a purebred, perhaps having heard that purebreds are less healthy.
Sometimes they are, but often they're not. A group of researchers examined the records of 27,000 dogs and found that out of 24 genetic disorders, 10 were more prevalent in purebreds. One was more common in mixed breeds and for the other 13, there was no difference. It really all comes down to the health of the dog's parents.
Fun Facts About the Belgian Malinois German Shepherd Mix
Hollywood's most famous German Shepherd, Rin Tin Tin, was rescued from a bombed-out dog kennel during World War I. He went on to star in 26 movies and his own radio series.
The first German Shepherd movie star was actually Strongheart, also a canine World War I veteran. Discovered by American director and animal trainer Laurence Trimble, he first appeared in The Silent Call in 1921.
Belgian Malinois dogs served during the same war, both as Red Cross assistants and as messengers.
Most dogs that work with the Navy SEALs are Belgian Malinois. One of the most famous was Cairo, who helped SEAL's Team 6 defeat Osama bin Laden.
Mals are better skydivers than German Shepherds and can even do solo jumps if they're trained for it!

Belgian Malinois German Shepherd Mix Appearance
The Malinois tends to have a more square appearance, as long as they are tall, while German Shepherds have a longer silhouette. Mixes, then, are likely to be relatively balanced in stature. Because both breeds have masculine or feminine appearances based on sex, the mix is likely to display this characteristic.
How Big Are Full Grown Belgian Malinois German Shepherd Mix Adults?
Malinois and German Shepherds are both 22 to 26 inches in height, males being about 2 inches shorter than females.
Grooming, Shedding and Coat Care
This cute hybrid has a double coat that is dense and weather-resistant. Some mixes will have longer hair around the neck, giving it a collar-like look, a trait inherited from the Malinois parentage.
These are high shedding dogs that aren't well suited to those with allergies. They need regular grooming despite their short coat, and occasional baths will help to reduce that classic doggy stink!
Belgian Malinois German Shepherd Mix Temperament
The Malinois and the Shepherd were bred to be intelligent working dogs. As such, the AKC demands that they be confident dogs and comfortable in new situations. Though poised and alert and ready for action, they are not bred to be indiscriminately friendly. Unfortunately, they are also bred to be fierce protectors, and this can manifest in undesirable ways.
In a study conducted through a behavioral clinic in Australia, researchers found that German Shepherds ranked second among breeds most likely to attack humans.
In reviewing previous research, the study authors found that the German Shepherd topped other lists of aggressive dogs as well.
Are Belgian Malinois Mixes Aggressive?
Data specific to the Malinois is less available, possibly because it's a less popular breed. However, group-focused studies have shown that working dogs and guard dogs like the Mal do have higher tendencies toward aggression, especially if they have participated in working dog trials.
Even the American Academy of Pediatrics suggested that selection of a German Shepherd, especially a male, could increase the risk of bites to a child.
Because both the Shepherd and the Mal have extremely strong and well-developed jaws, these bites can be very dangerous. In fact, according to hospital records reviewed by the Australian research team, Shepherds and Bull Terriers cause the most damage with their bites.
None of this means that your Mal-Shepherd mix will be aggressive. If you train your dog well, he or she can grow up to be an obedient worker and a loyal companion. However, there is enough risk to reconsider the breed, especially if you have children.
Training Your Belgian Malinois German Shepherd Mix
The best way to avoid aggression issues in your Malinois Shepherd is to socialize them well. Expose them to many different types of people, and train them consistently for obedience from puppyhood. It's also the best way to keep them from misbehaving.
For best results, start as soon as possible, and always use positive reinforcement training. It's the best way to make sure you build a good relationship with your dog.
Positive training is the best for any dog. This is especially true for dogs like the Malinois Shepherd, whose ancestors were selected for their fearlessness. Punishments, especially physical ones, won't work on them. In fact, they're likely to make the dog more aggressive.
Belgian Malinois German Shepherd Mix Health
Although the Malinois and the Shepherd are anything but delicate, both breeds are predisposed to a number of genetic conditions. Some are minor, but some can cause serious neurological or heart problems.
German Shepherd Health
Conditions often seen in German Shepherds include:
Cutaneous vasculopathy: A recessive condition that causes swelling of the foot pads and ulceration of the ears and tail starting in puppyhood.
Degenerative myelopathy: A progressive condition that affects the spinal cord and can cause weakness or coordination issues in the lower limbs.
Inherited ventricular tachycardia: In which young Shepherds experience abnormal and extremely rapid heart rhythms. Sudden death is a serious risk.
Megaesophagus: A heritable lack of smooth muscle in the esophagus. Affected dogs cannot swallow properly and are at risk of choking.
Polyneuropathy: A disease of the peripheral nerves that can cause such issues as muscular atrophy, exercise intolerance, and extreme skin sensitivity.
These are only some of the congenital conditions that affect dogs with Shepherd heritage. If you're thinking about adopting any Shepherd mix or purebred, make sure that the parents have undergone thorough genetic testing.
Belgian Malinois Health
Belgian Malinois have significantly fewer congenital predispositions, but there are a few that you should watch out for. These include:
Epilepsy
Hip dysplasia, a malformation or predisposition to dislocation of the hip joint
Hypothyroidism
Physiologic leukopenia, which causes a chronically low white blood cell count.
Progressive retinal atrophy, a deterioration of the retina that can cause night blindness
Again, the best way to know if your Malinois Shepherd mix might develop any of these conditions is to ask for genetic testing of the parents.
Belgian Malinois German Shepherd Mix Lifespan
Mal Shepherds that don't develop any of these conditions can live long and healthy lives. Malinois live 14 to 16 years on average, in comparison to the Shepherd's 7 to 10 years. However, fatal congenital conditions do affect the latter. Your mix should hopefully live into their early teens.
How Important is Diet?
You can help your dog live as long as possible by feeding him or her a healthy diet with lots of protein to keep their bones and muscles growing strong. Check out our guide to the best food for German Shepherd puppies.
They also need lots of good fat to keep their skin and fur healthy, but make sure you feed your dog the right amount for his or her age and size.
Do Belgian Malinois German Shepherd Mixes Make Good Family Dogs?
If you get a Malinois Shepherd puppy when the dog is young, and if you spend a lot of time training it, it's very likely that your dog will be a strong protector for your children.
However, considering the breed's history, there's still a chance that he or she could get aggressive with neighbor children or hurt a very small child during physical play.
If you have a young family, another breed is probably a better choice.
Rescuing a Belgian Malinois German Shepherd Mix
If you're planning to rescue a Malinois Shepherd mix, ask about behavioral testing.
Studies have shown that dogs who fail behavioral evaluations are more likely to show aggressive behaviors in the home.
In contrast, dogs that do well in social evaluations tend to be more easygoing. That's an important factor when adopting a statistically aggressive breed.
Finding a Belgian Malinois German Shepherd Mix Puppy
You won't be able to have behavioral testing done if you get a puppy. But you will be able to ask about temperament of the parents and early socialization of the breeder's pups. You can read our guide to finding a breeder here.
Look for a home breeder if you can. They're more likely to:
actively breed to avoid genetic disease
maintain health testing records for a pup's parents
be experienced and know how to care for the breed
Whatever you do, avoid pet stores and "puppy mils" – those large-scale breeders that are just out to make money.
Dogs from these settings are much more likely to be anxious or aggressive.
Because early socialization is so important for the Malinois Shepherd mix, that's a chance you don't want to take.
Raising A Belgian Malinois German Shepherd Mix Puppy
First and foremost, start training as soon as possible. We have a guide to German Shepherd training here. Start with a gentle and positive introduction to house training and routines around the house. Then move on to crate training, leash training, and commands like "come" and "leave it."
As your pup grows, watch for particularly aggressive behavior, which is distinct from "puppy biting" mostly because of its intention.
Interrupt play if your dog starts to get aggressive, either toward a person or another dog.
Products and Accessories
All dogs love toys, but the Malinois Shepherd needs something that will stimulate mentally and physically. You could try:
All of these are designed for adult dogs. If you have a puppy, look for a durable puppy toy like the KONG Wubba*.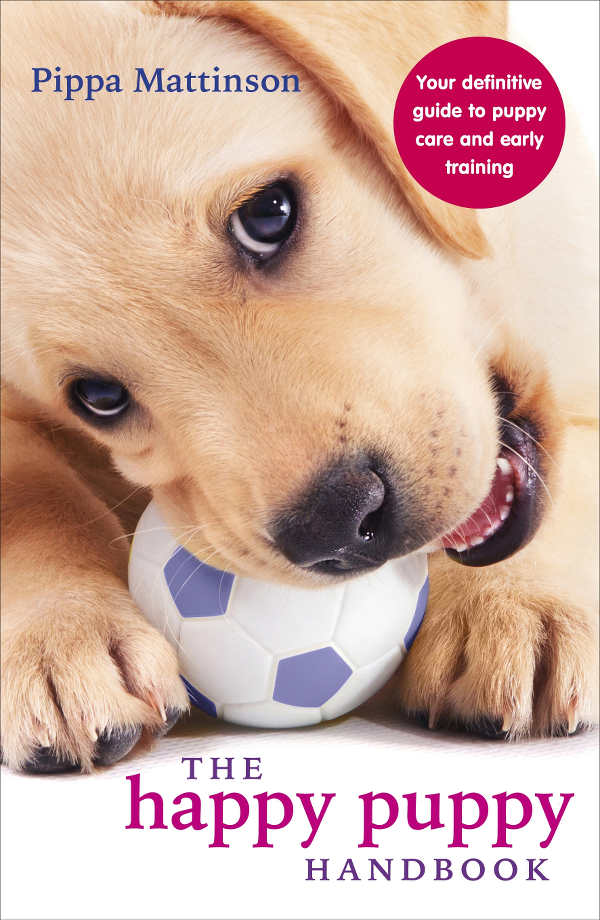 Pros and Cons of Getting A Belgian Malinois German Shepherd Mix
Cons:
Both parent breeds, but the German Shepherd in particular, have breed histories of aggression.
The Malinois Shepherd's jaw is very strong. If he or she bites, even in play, it can do serious damage.
This crossbreed needs a lot of stimulation and exercise. It's not always the best breed for busy families or apartment-dwellers.
The German Shepherd has a lot of congenital health risks.
Pros:
The Malinois Shepherd is a great companion for active people, keeping up on challenging hikes and in extreme conditions.
The breed is smart and highly trainable, great for obedience events.
Malinois Shepherds form strong bonds and can be sweet, loving pets.
Similar Mixes and Breeds
You might want the intelligence and elegance of the Malinois Shepherd mix without the health risks and aggression history of the German Shepherd. If so, you could consider adopting a purebred Malinois or another Malinois mix.
Contact a reputable Malinois breeder to learn about your options.
Or perhaps you want something more similar to the German Shepherd, like the King Shepherd breed!
Belgian Malinois German Shepherd Mix Rescues
Thinking that the Belgian Malinois German Shepherd mix is for you?
Reach out to one of the parent breed's rescue organization and ask if there are any crossbreeds who need homes. There are rescues all over the world:
Is A Belgian Malinois German Shepherd Mix Right For Me?
The Belgian Malinois German Shepherd mix needs a very special human.
You have to be committed to being the alpha of your pack – a confident, firm, yet positive trainer.
You have to spend a lot of time socializing the dog and give him or her plenty of stimulation, both mental and physical. Remember, this is a working dog!
If you're away from home a lot or have young children, this might not be the breed for you.
But if you have the time and attention, you could end up with a devoted and tireless companion.
Will this gorgeous mix be your new companion? Let us know in the comments.
References and Resources
Bellumori TP, Famula TR, Bannasch DL, Belanger JM, Oberbauer AM. Prevalence of inherited disorders among mixed-breed and purebred dogs: 27,254 cases (1995–2010). Journal of the American Veterinary Medical Association, 2013.
Blackshaw JK. An overview of types of aggressive behavior in dogs and methods of treatment. Applied Animal Behavior Science, 1991 May 1.
Gershman KA, Sacks JJ, Wright JC. Which dogs bite? A case-control study of risk factors. Pediatrics-English Edition. 1994 Jun 1;93(6):913-7.
Guide to Congenital and Heritable Disorders in Dogs. Humane Society Veterinary Medical Association, 2011 May.
McMillan FD. Behavioral and psychological outcomes for dogs sold as puppies through pet stores and/or born in commercial breeding establishments: Current knowledge and putative causes. Journal of veterinary behavior, 2017 May 1.
Svartberg K. Breed-typical behavior in dogs—historical remnants or recent constructs?. Applied Animal Behavior Science. 2006 Feb 1.