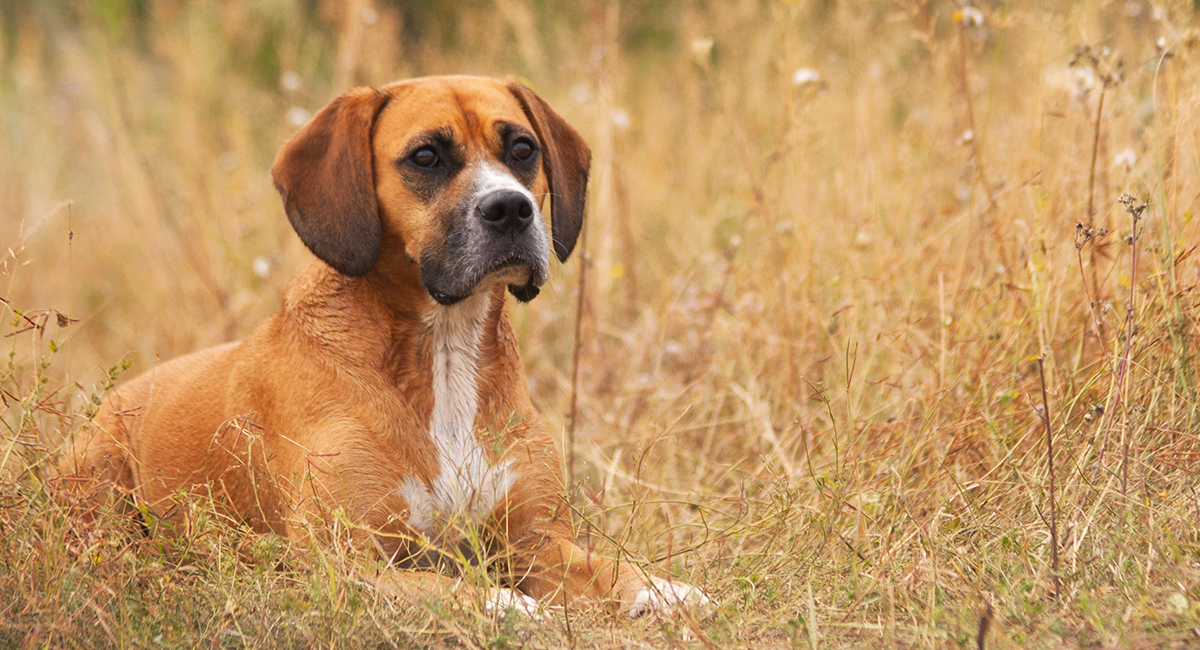 Beagle mix breeds are hybrid designer dogs with one Beagle parent and one parent from another dog breed. Popular Beagles mixes include the Jackabee, Cheagle and Puggle. They are usually medium sized, high shedding dogs with a variety of shapes and coat colors. These Beagle mix dogs combine the playful, energetic, affectionate and loyal Beagle with another breed's traits and appearance. Today we're going to check out 20 cute Beagle mix puppies with photos and pictures, and see how each one might fit in with your family and lifestyle.
Contents
More and more people are welcoming some kind of Beagle mix into their homes. Purebred Beagles are already one of the most popular breeds in America, thanks to their intelligence, energy, and even-temperament! Some of the most well-known Beagle mixes include the Beabull, Poogle, and Beagle Shepherd! Make sure you learn about both parent breeds before getting a Beagle cross, as your puppy can inherit any characteristics from either parent.
What is a Beagle Mix?
A Beagle mix is a cross bred dog. One parent is a purebred Beagle, the other is a dog from another breed. Or another mix itself! To be a Beagle mix, you just have to have a big dose of Beagle in your veins.
Beagle Mix Breeds
The Beagle mix breed dogs we are going to meet today include:
Jackabee
Beagie
Cheagle
Frengle
Beagle Shepherd
Boggle
Beabull
Puggle
Bolgen Terrier
Doxle
Beago
Borkie
Poogle
Whippet Beagle
Beaglier
Beagador
Pitbull Beagle
Beagle Husky Mix
Beaglier
Meagle

Beagle Jack Russell Mix – Jackabee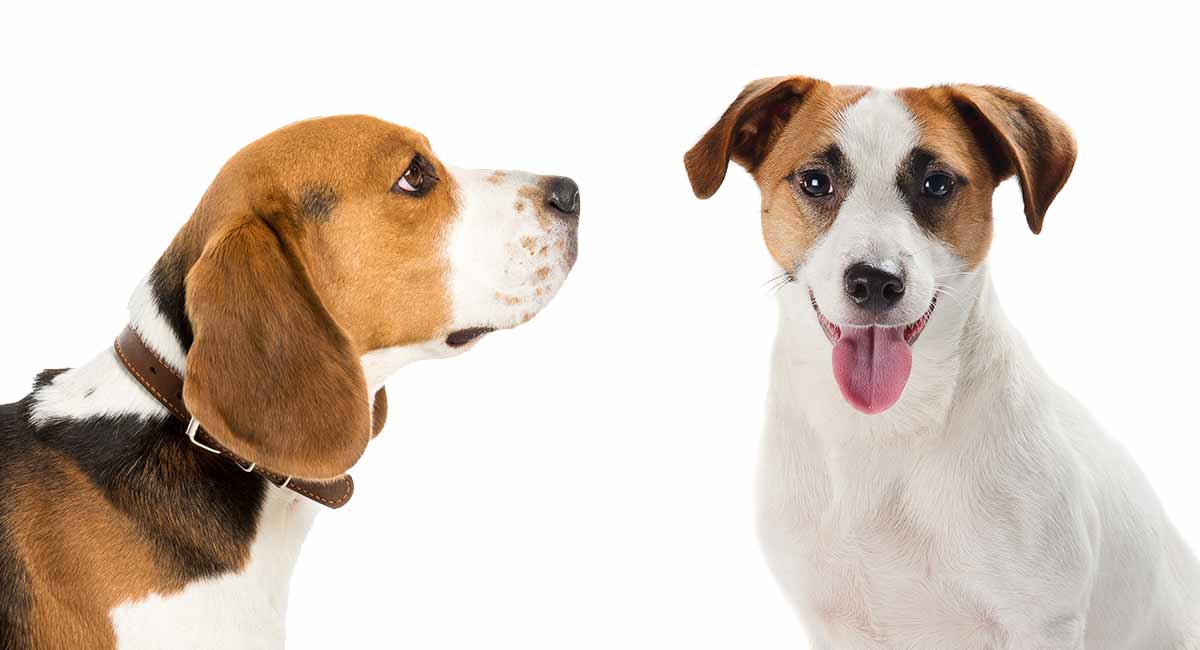 One of our most popular Beagle mixes to date is the Jack Russell Beagle Mix. Also known as a Jack-A-Bee, the Jack Russel Beagle mix is a combination of intelligence, energy and playfulness.
This little dog packs a lot of personality! They are a joy to be around and is as fun as they are cute. Floppy ears, unique color patterns and wide, inquisitive eyes. If you appreciate intelligence with a mix of spunk and curiosity, then the Jackabee just might be your perfect pet.
Corgi Beagle Mix – Beagie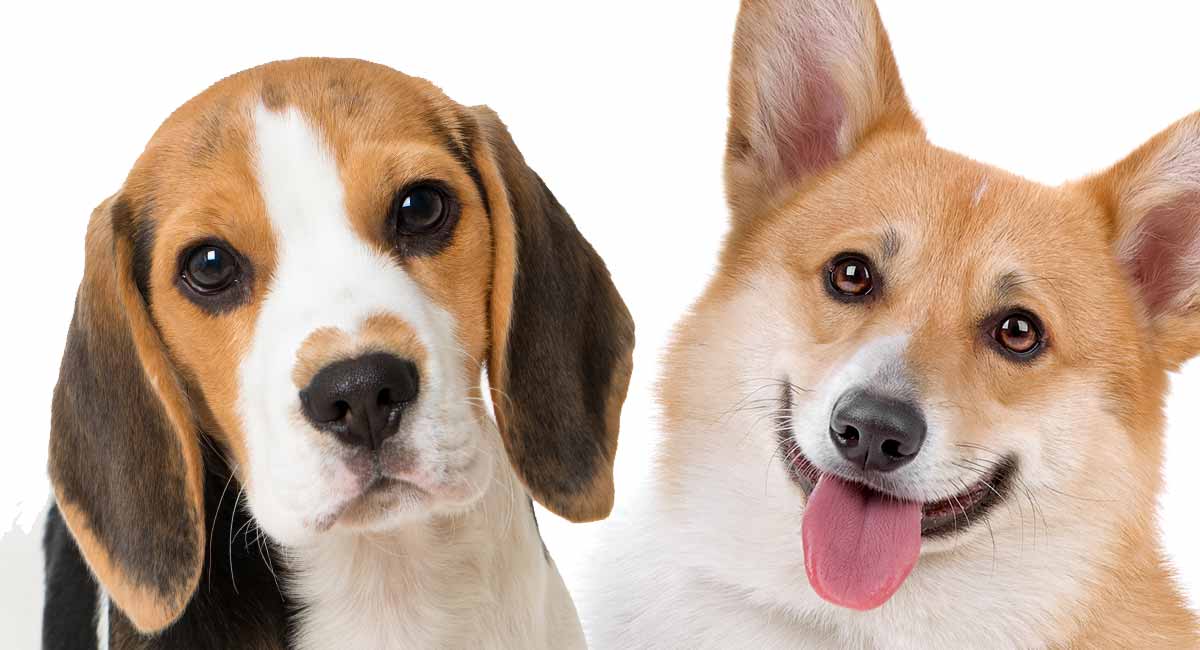 When it comes to Beagle mixes, the Corgi and Beagle mix is perhaps one of our most interesting combinations. With the combined playfulness of both parents, the Beagi, as he is sometimes called, is known for their lively nature, intelligent mind and affectionate personality.
This is a great hybrid dog for families with children and other household pets, as the Beagi is said to get along swimmingly with most everyone and enjoys a good day of play.
If you don't mind a bit of a herding personality, as the Corgi is especially known for, then this mixed breed may be right for you.
Beagle Chihuahua Mix – Cheagle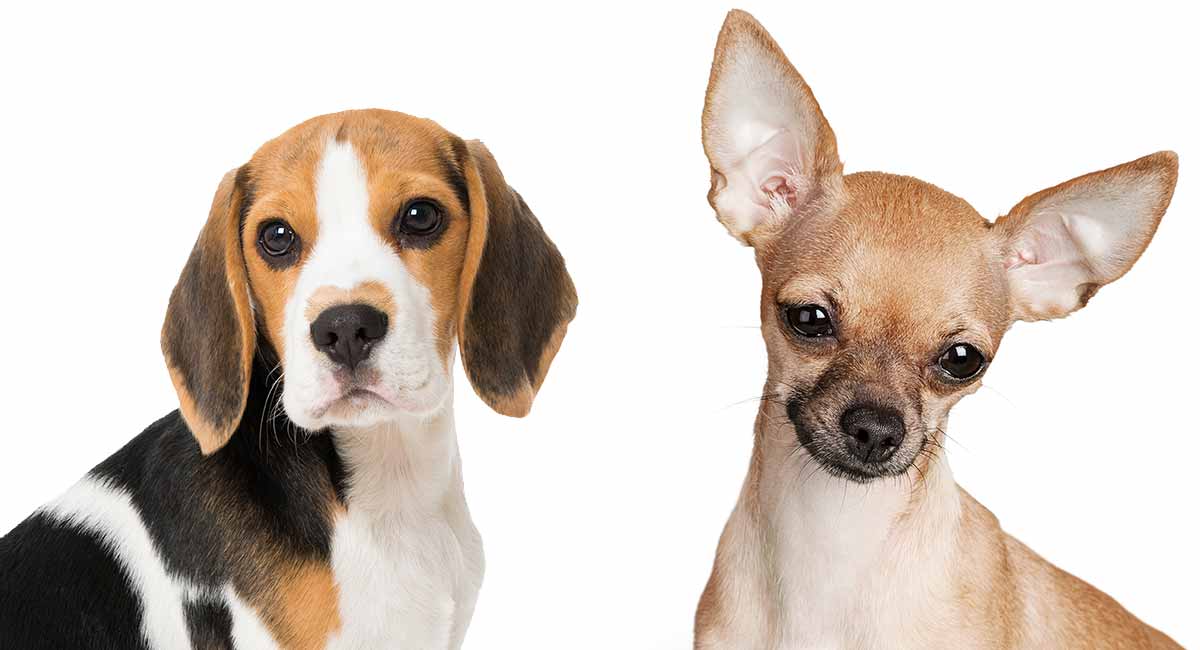 Looking to add some adorable sass to your life? The Cheagle is one of the best mixes for those who like big personalities in small packages. A Cheagle is a mix between the Beagle and the Chihuahua, meaning this breed is tiny, cute and oh-so-saucy.
This Beagle cross has loads of personality but may not be suited for families with very young children or other dogs, as Chihuahua's especially prefer to be the center of your world.
The Cheagle might be right for you if you are a household with older kids and no pets. Or, the Cheagle may be a good pet for singles or a couple ready to give all their love to this tiny pup.
French Bulldog Beagle Mix – Frengle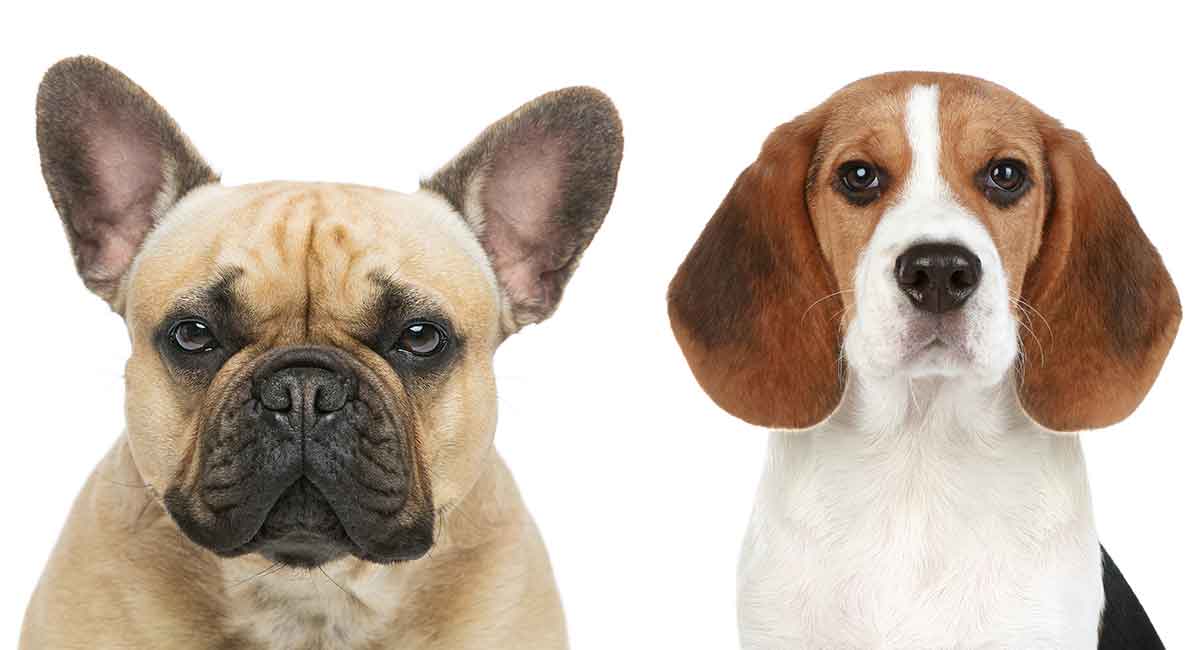 When it comes to Beagle mix breeds, the Frengle is one of those that has stolen our hearts.
With an irresistibly cute face, long, floppy ears, wide round eyes and adorable personality, it's hard to resist the Frengle crossbreed. However, prospective owners take note that the French Bulldog can be prone to serious breathing issues due to the shape and development of his skull.
The pushed-in nose means that they are susceptible to Brachycephalic Airway Syndrome, which he can easily pass to his crossbreed offspring. So, while we think this breed is adorable and he has a lot of desirable characteristics, we do not recommend it.
Beagle German Shepherd Mix – Beagle Shepherd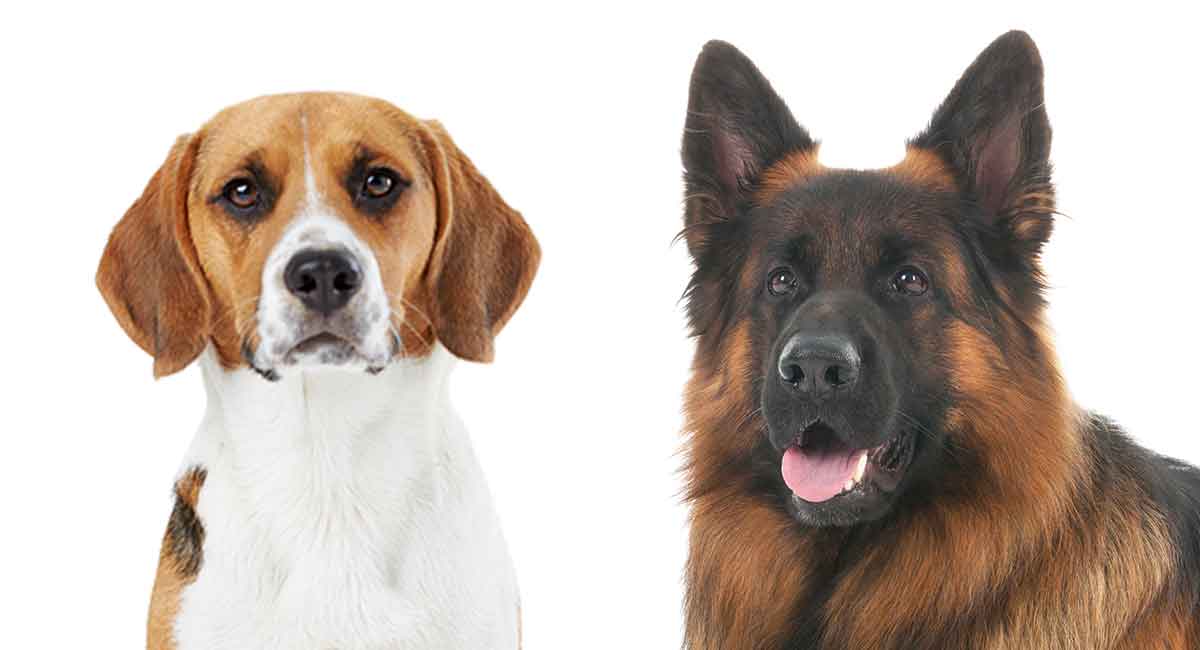 Beagles are already smart, but imagine crossing a Beagle with a German Shepherd. One of the smartest mixes we know of is the Beagle German Shepherd mix.
Also known as a Beagle Shepherd, the Beagle German Shepherd mix is cute, quirky and full of drive. One thing to note about this unique crossbreed is that the German Shepherd, in particular, is a working dog.
The Beagle German Shepherd mix will need lots of training and mental stimulation to stay happy.
If you have the time for an active, intelligent breed who needs plenty of exercise and training, then this could very well be the designer dog for you.
Boxer Beagle Mix – Boggle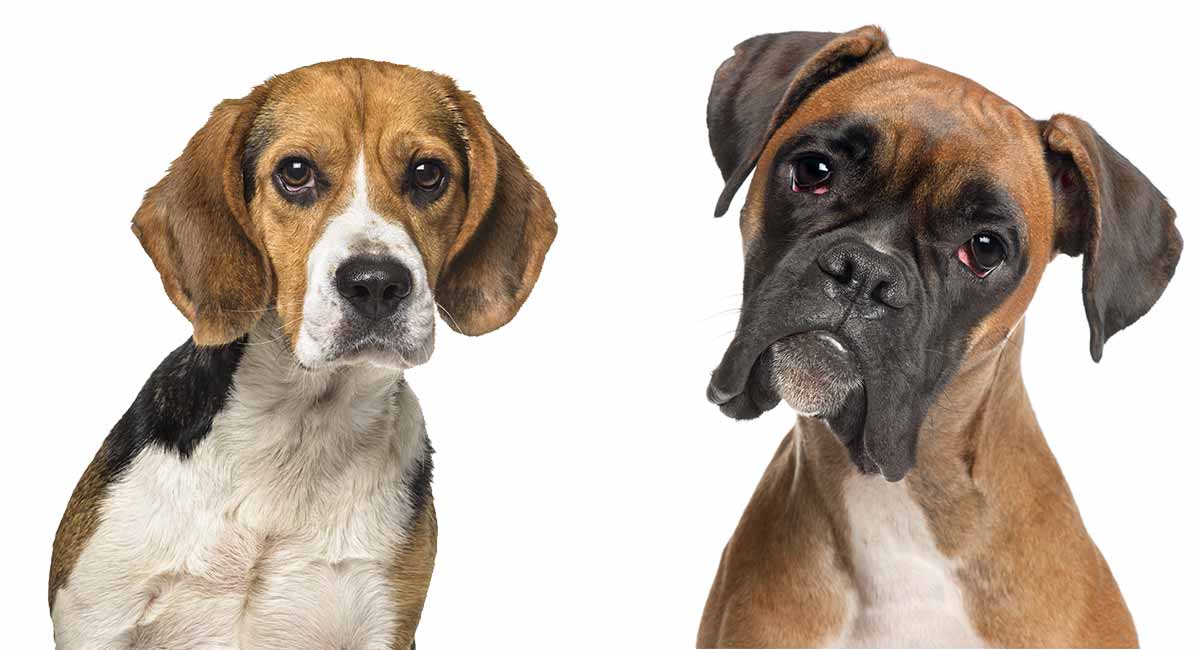 Another of our favorite Beagle mixes is the Boxer Beagle mix. A cross between two family favorites, the Boxer Beagle mix dog combines a playful personality with tons of loyalty. Sometimes referred to as a Boggle, this hybrid is one of our most popular mixes.
Families everywhere love him for his affectionate nature and adorable look. Do you want a crossbreed that is full of energy, great with kids and loves his family?
Then the Boggle may just be the Beagle cross for you.
Beagle Bulldog Mix – Beabull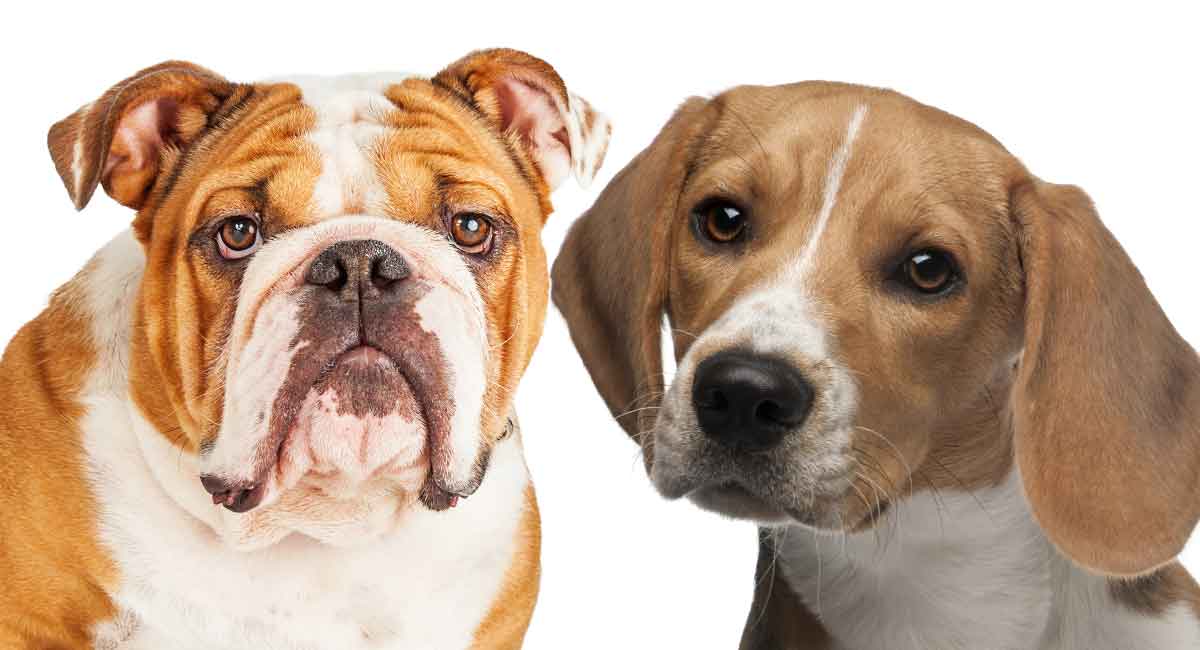 The Beabull is another one of those incredibly cute Beagle mixes we sadly advise against. A cross between the Beagle and the Bulldog, the Beabull is also susceptible to Brachycephalic Airway Syndrome, just like his Frengle counterpart.
The Beabull is friendly, patient, and does well around children and other household pets. However, it can suffer from serious health concerns due to the structure of his skull, which can be emotionally and financially trying for the human parents.
Pug Beagle Mix – Puggle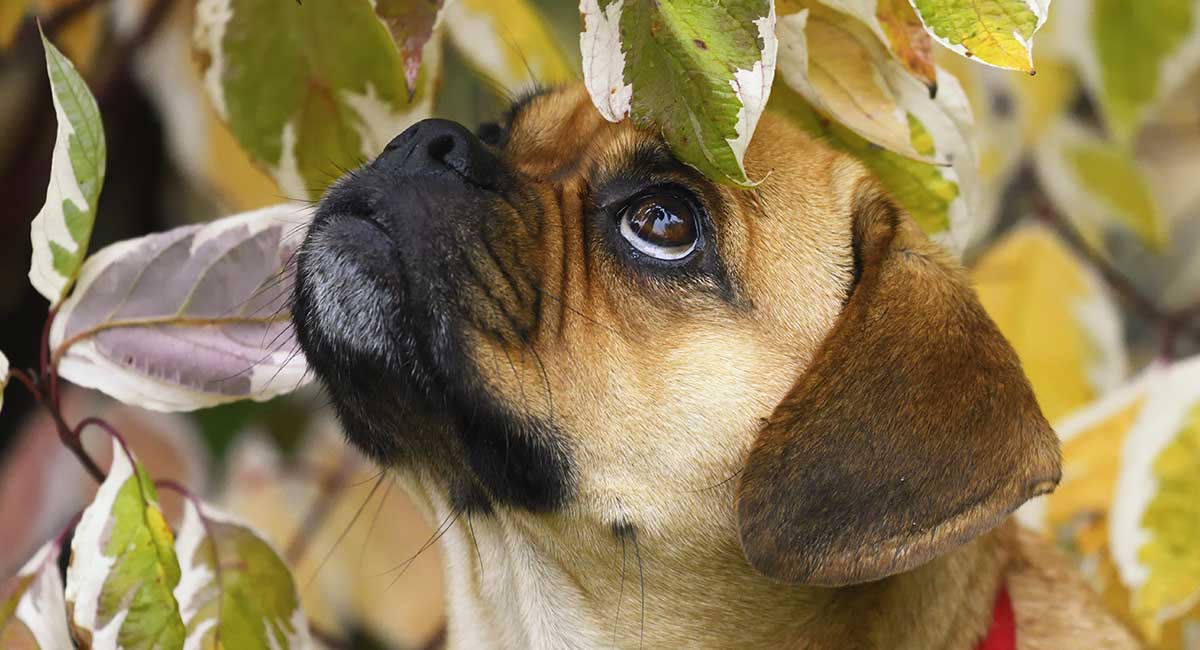 Looking for Beagle mixes with wrinkly faces and curly tails? Then the Puggle may be calling your name. If you haven't already guessed, a Puggles other parent is, of course, a Pug.
However, just like his Beabull and Frengle counterparts, the Puggle is another breed who may suffer from Brachial Airway Syndrome. Prospective owners should be warned of the implications of Brachial airway syndrome before getting a Puggle to call their own. On the other hand, Puggles are cute, friendly and do well with families of all ages.
Beagle Boston Terrier Mix – Bolgen Terrier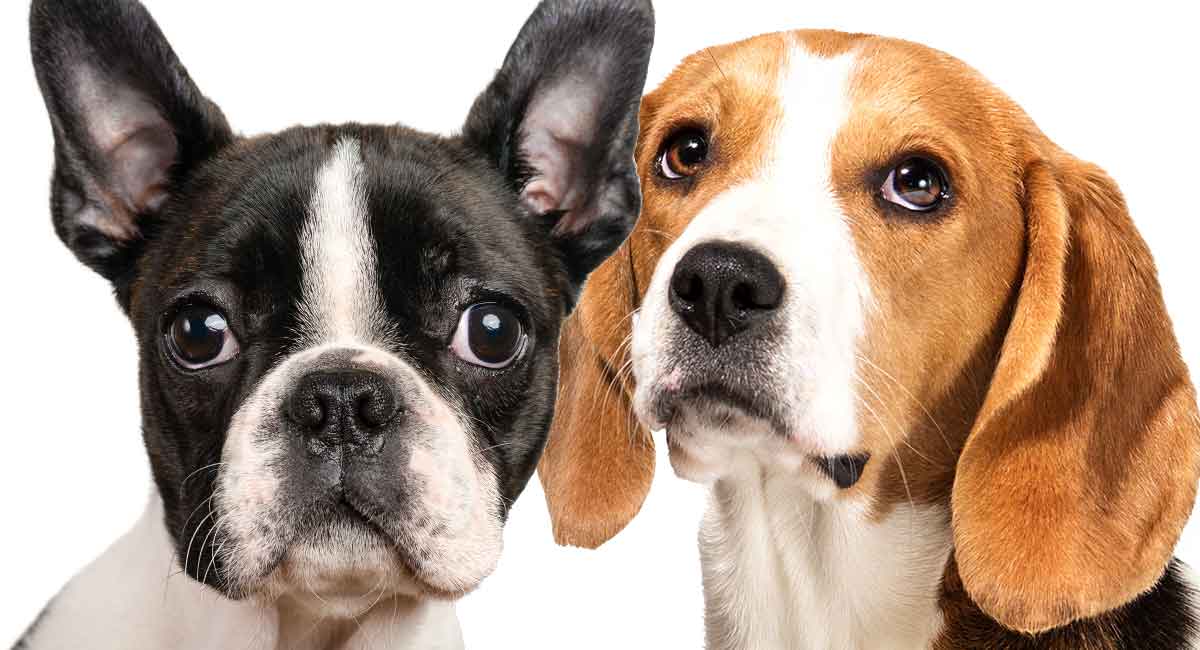 Number nine on our list of Beagle mixes is the Boston Terrier Beagle Mix. Also known as a Bolgen Terrier, the Boston Terrier Beagle mix is beloved for his even temperament, affectionate nature and faithful disposition.
He loves his family and does well with kids and other dogs. However, owners should note that the Boston Terrier mix is also prone to Brachycephalic Airway Syndrome due to the shape of the Boston Terrier's skull.
Dachshund Beagle Mix – Doxle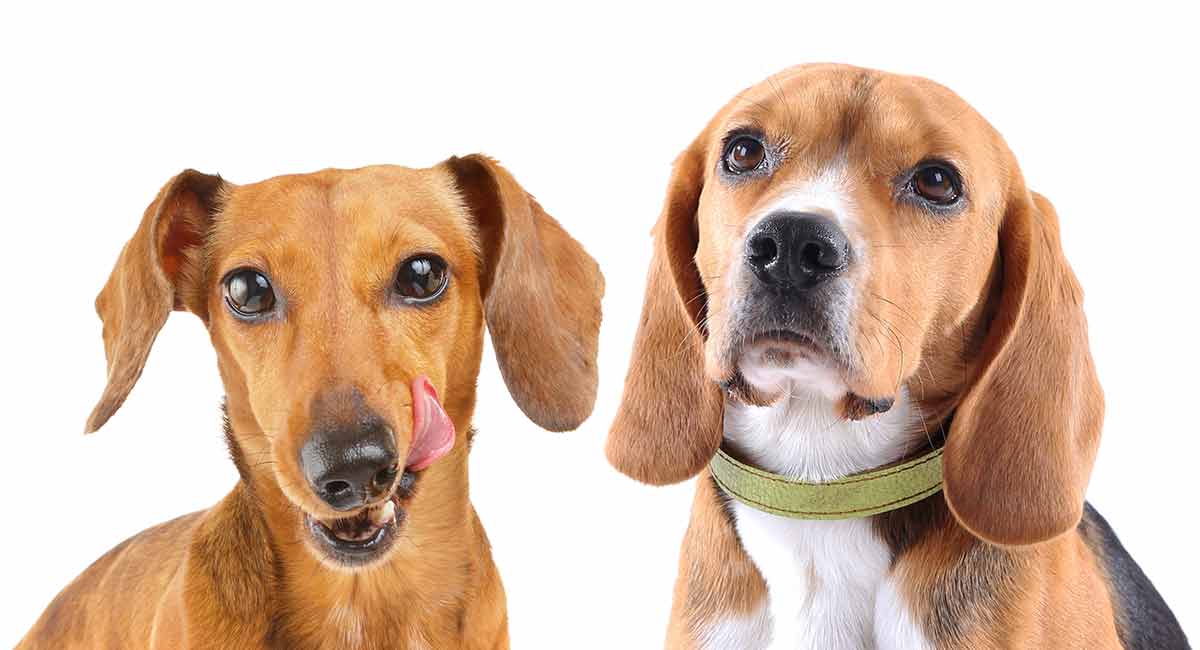 The Dachshund Beagle mix is one of those mixes with a one-of-a-kind look and personality. Sometimes called a Doxle, these crossbreeds are described as being playful, energetic and full of personality.
They are smaller hybrid dogs with longer bodies, floppy ears. They can come in a number of coat colors and patterns, depending on the characteristics of their purebred parents. Doxles integrate well with children and bond closely with family.
However, since both of their parents have long bodies, they are vulnerable to painful spinal problems as they grow up.
Beagle Golden Retriever Mix – Beago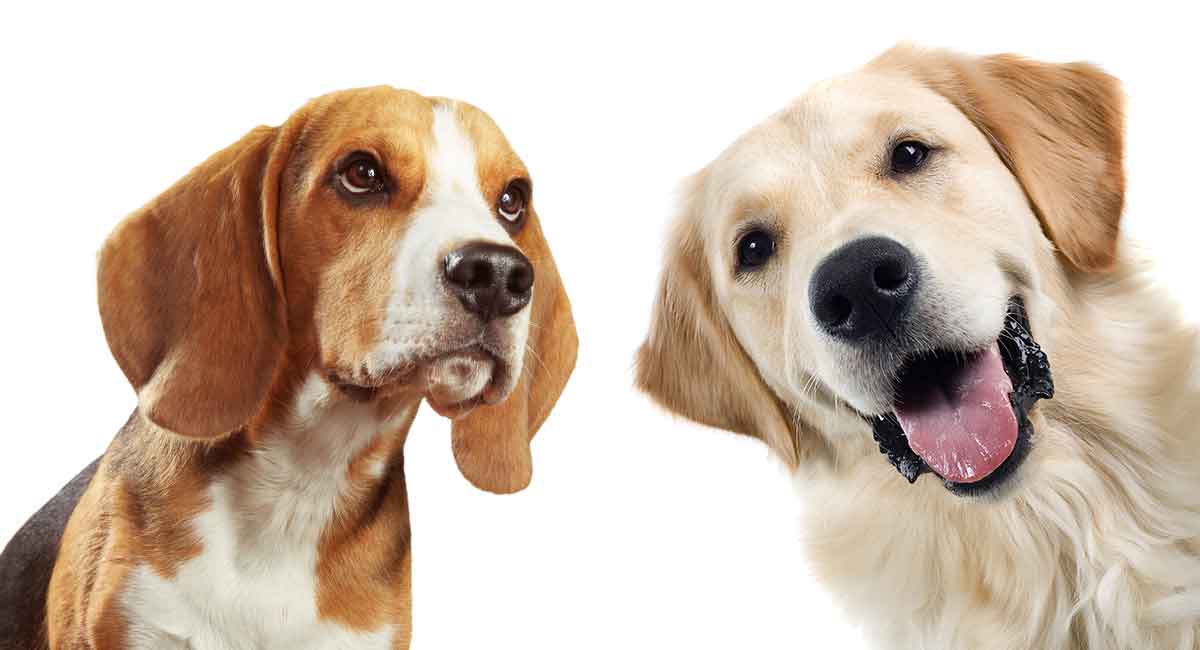 When it comes to clever Beagle mixes, there is perhaps one that stands above the rest. The Golden Retriever Beagle mix is known for his intelligence and loyalty, while also being a family-favorite. Plus, you don't get much cuter than this hybrid dog.
Known also as a Beago, this mix is a combination of two of the world's most favorite breeds, mixing a playful personality with loads of brainpower.
If you don't mind some shedding and a cross who needs consistent exercise and training, then the Beago might be the perfect addition to your household.
Yorkie Beagle Mix – Borkie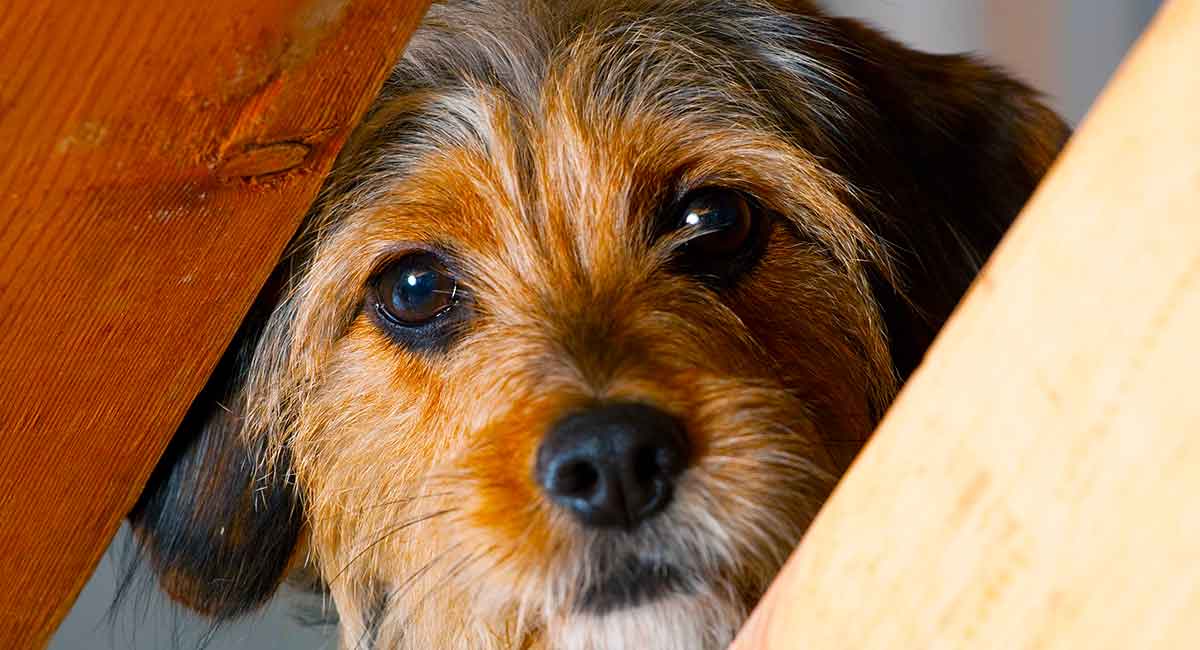 Looking for a small beagle mix? When it comes to mixes, we can't get enough of the Borkie. A cross between the Beagle and the Yorkshire Terrier, the Beagle Yorkie mix is a one-of-a-kind crossbreed with a unique personality to boot.
If you love small dogs but want to water down the Terrier temperament with a more playful disposition, you should certainly give the Borkie a shot. However, keep in mind that he may not be suitable for very small children, as Yorkies may not be the most patient dogs with little ones.
Beagle Poodle Mix – Poogle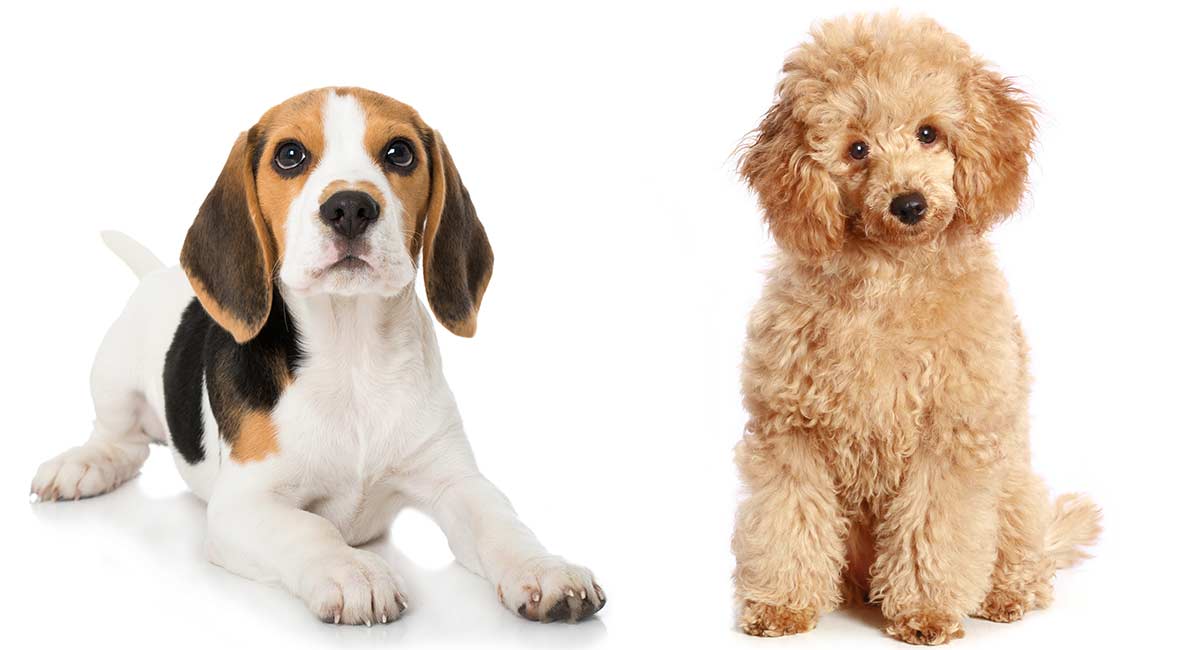 Poodles are known for their intelligence. Beagles are known for their playfulness. Put them together and you get a smart, playful and adorable Poogle. The Poogle is one of those Beagle mixes that can have a wide range of looks, meaning you may not know what you are getting until your Poogle mix is fully grown.
And while the Poodle may be considered hypoallergenic, the Beagle is a shedder. The Poogle himself may have characteristics of either parent. Do you love smart dogs with loyal, playful personalities? Then the Poogle would be an excellent hybrid dog for you.
Pekingese Beagle Mix – Peagle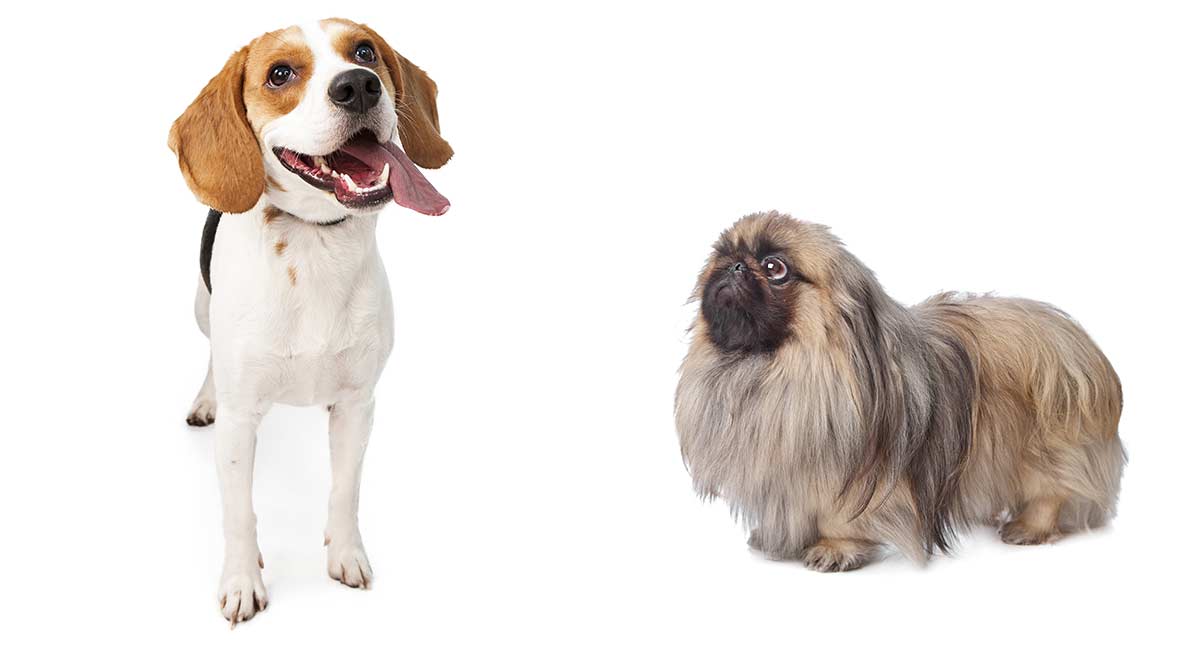 The Peagle is a mix between the purebred Beagle and the purebred Pekingese. Another of the small Beagle mixes, the Peagle is a loving crossbreed with a sweet nature. However, the Pekingese especially can have a stubborn personality and may not be very patient with young children. Moreover, the ancient Pekingese is also susceptible to Brachycephalic Airway Syndrome.
The Peagle is best suited for singles or couples, or in family homes with older children. They are also best suited for homes where the family is ready for an independent thinker who may also be quite playful.
Whippet Beagle Mix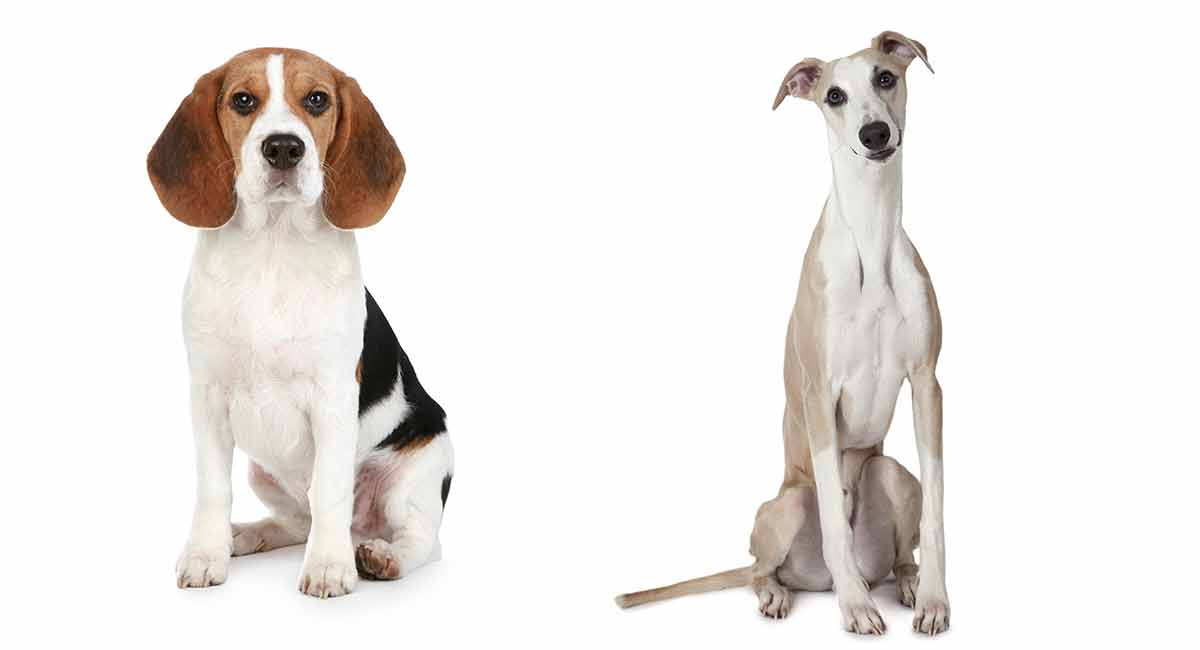 Whippets are quick as a whip while Beagles are childlike in their playful nature. But what is the Whippet Beagle mix like? Lean, friendly and outgoing, the adorable Whippet Beagle mix is perfect for young families who enjoy being active and being together.
This is a crossbreed who will bond closely with humans. Since both breeds love to run and have a VERY strong prey drive, a Whippet mix dogs needs to learn an impeccable recall for walking without a leash.
Beagle King Charles Cavalier Mix – Beaglier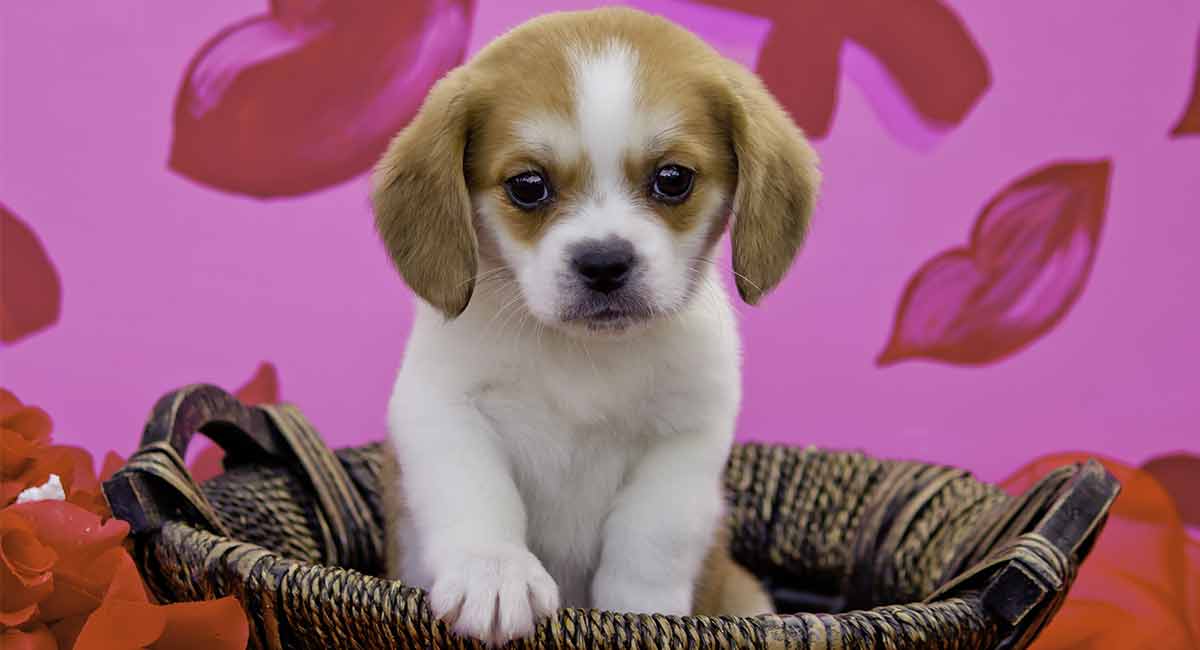 A cross between the Beagle and the King Charles Spaniel, the Beaglier is a combination of loyalty, affection and playfulness.
This crossbreed has stolen the hearts of a number of crossbreed enthusiasts. He is valued for his adorable looks and sweet disposition. If you want a crossbreed who might behave like your shadow, sticking to your side at all times and craving your love and attention, then the Beaglier may be right for you.
Labrador Beagle Mix – Beagador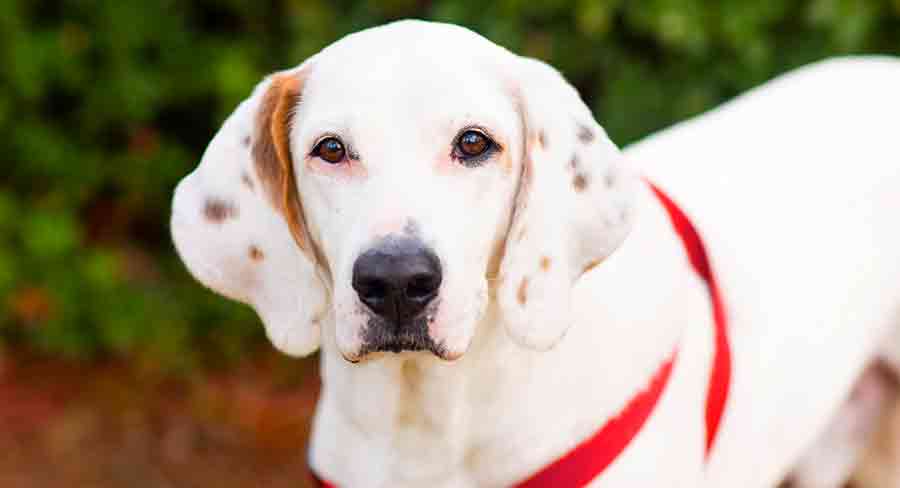 Otherwise known as a Beagador this is an energetic breed that can grow as tall as 22 inches. Labradors and Beagles are both well known for their loving nature so you can bet this mix will have bundles of love to share with you. This cross could be an excellent fit for your family. Just be sure to socialize your Beagador pup correctly.
Beagle Pitbull Mix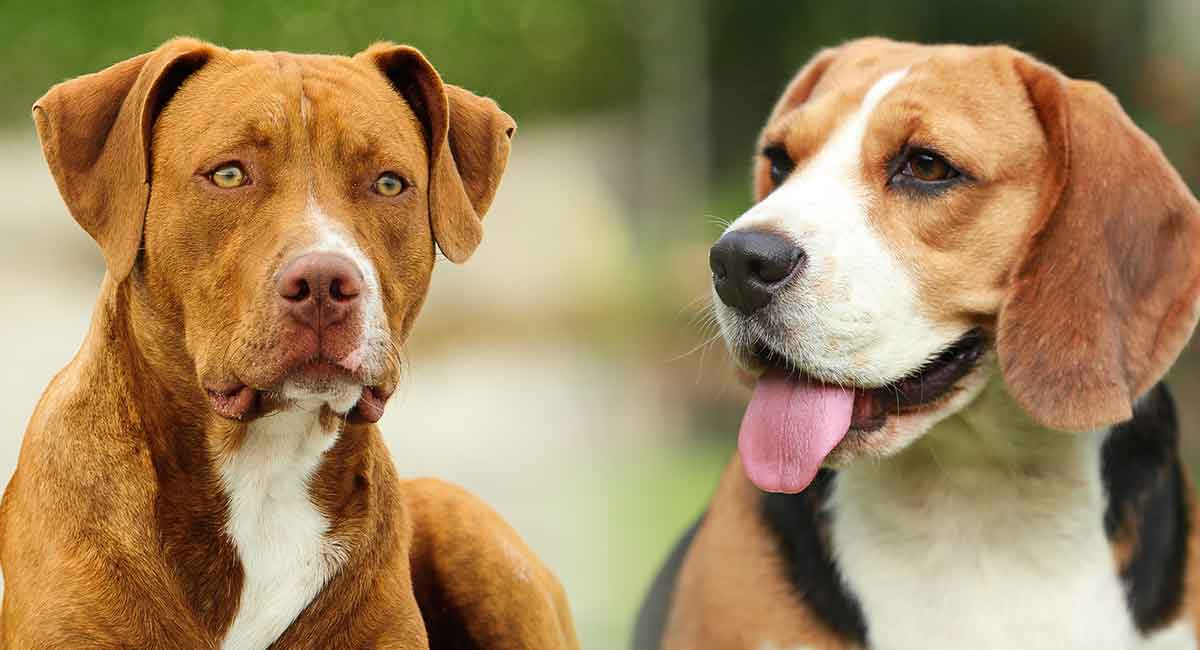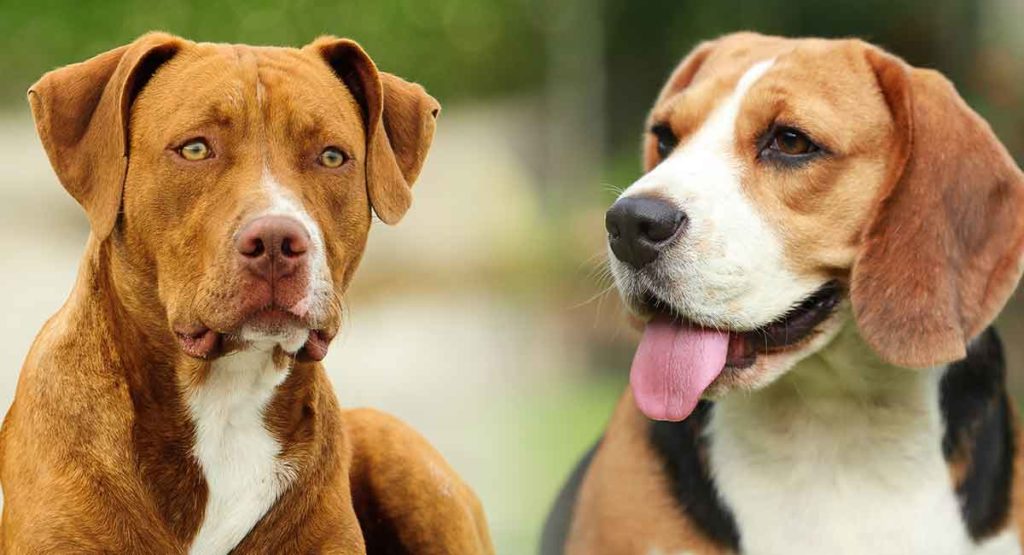 Pitbulls are probably the most understood dog breed of all. Thankfully, many people now know that like any other breed, Pitbulls just need to be trained and socialized properly. They truly are some of the cuddliest pups going.
A Pitbull Beagle mix is likely to be an energetic cross. You'll want to make sure you exercise this mix breed so that none of that energy turns into destruction. There is also a chance that this cross may have digging tendencies. Also, if the pup favors the Beagle you may get lots of howling or vocalisations.
Husky Beagle Mix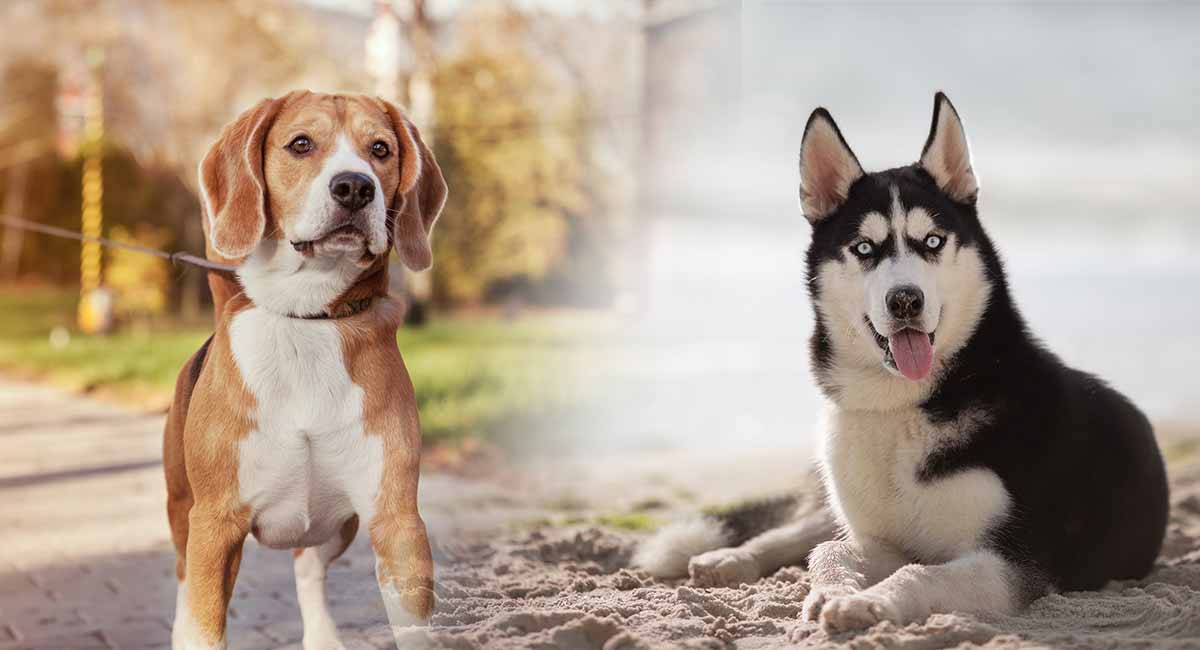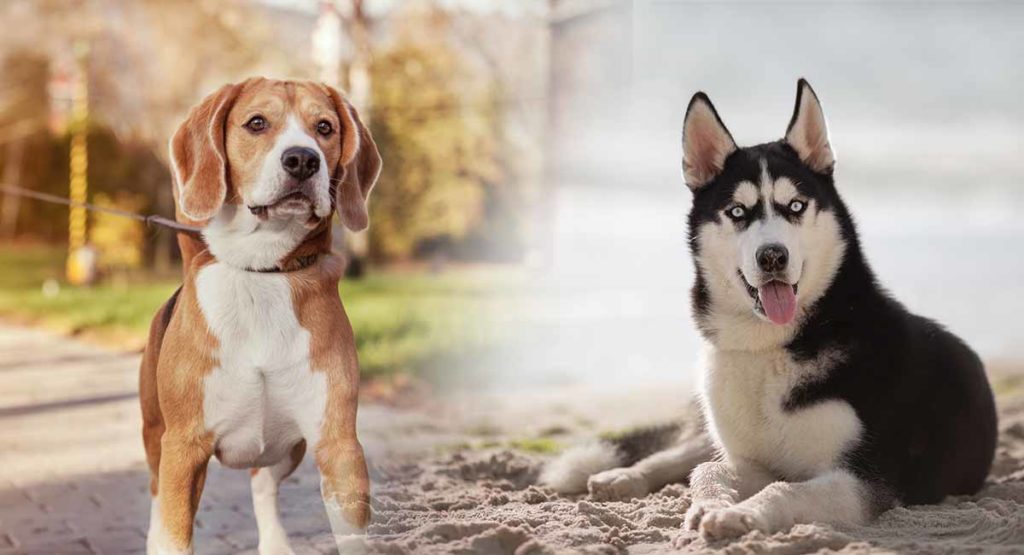 The Beagle Husky Mix might be one of the most energetic mixes on this list. It's certainly not a dog for first time owners, or for people without easy access to lots of exercise space. This mix can weigh up to 60lbs and can be a real handful if you don't know what you're doing.
The Beagle's energy combined with the Husky's strong will means you will likely get a very curious dog who will need to be kept on a leash. Otherwise this will be a beautiful mix that could be a great companion if socialized properly.
Miniature Pinscher Beagle Mix – Meagle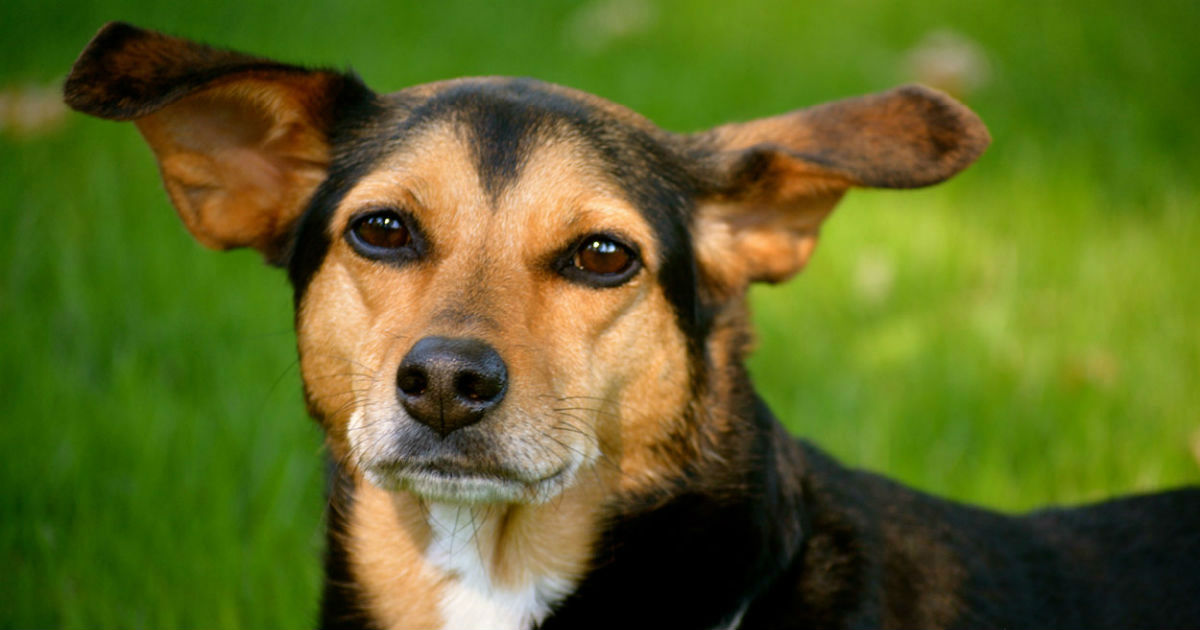 And last but not least on our list of Beagle mixes, we have the Meagle. So, how do you get a Meagle? You cross a Beagle with a Miniature Pinscher. Known for its work ethic, intelligence and courageous nature, the playful and smart Meagle is ideal for homes with older children.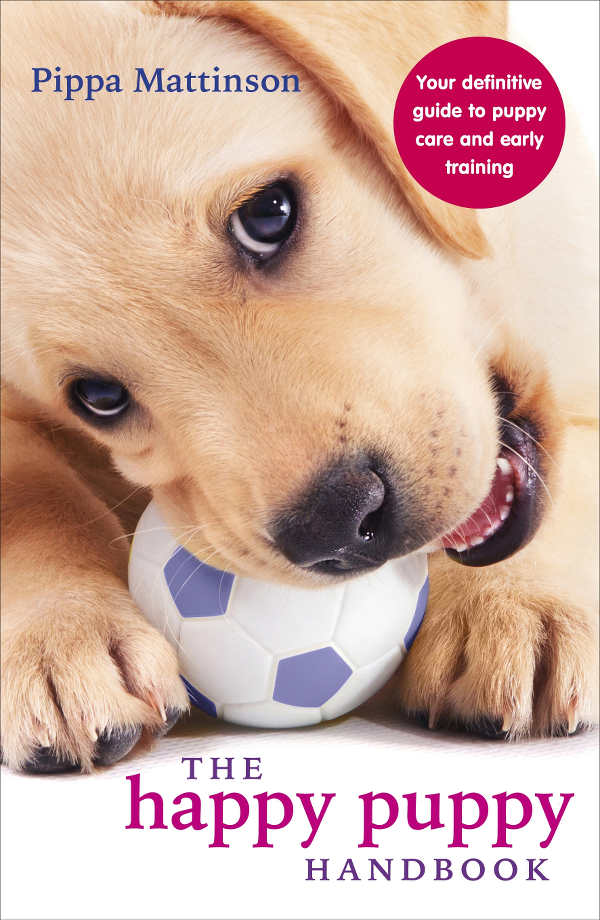 The Meagle is playful and affectionate, but it can be impatient with smaller kids, especially if they are rough with him. However, a properly socialized Meagle makes a wonderful family pet. They are well behaved so long as he is trained and socialized at an early age.
Beagle Mix Temperament
Your Beagle mix's personality will be a product of both their parents. However, you can confidently expect this cute cross to be affectionate, loyal and loving. As well as incredibly active and energetic.
Training a Beagle Mix
Whatever the mix, a Beagle is going to inherit the strong prey drive of their ancestors. They will need to be trained from a young age to come when called, and you'll need to proof that response to all sorts of distractions. This training takes time, but means you can keep them and the local wildlife safe later on when you are out and about. Positive reinforcement training allows your Beagle mix to be encouraged, rewarded and strongly bonded to you.
Beagle Mix Health
Your Beagle mix puppy could inherit health conditions passed on by either parent. The best way to avoid these is to only buy a puppy from health tested parents that have clear certificates for the disease relevant to their breed. Even when you combine two dog breeds, it's important to see these health checks for yourself to keep your puppy safe.
Choosing Beagle Mix Puppies
The most important thing when choosing a Beagle mix as a pet is to make sure you like the characteristics of both sets of parents. That way, whomever your puppy takes after, you'll be happy!
We highly recommend choosing a mix that is combined with another good with good structural health (as close to wolf shaped as possible!) and that is tested for any inherited diseases common to that breed.
Beagle Mix Cost
Keep in mind that Beagle mixes from a breeder could cost around $500 to over $1000. Luckily, beagle mix puppies for adoption through a breeder will have typically been health screened. If you would like to look at mixes through a Beagle rescue, prepare to spend around $50 to $100.
Is A Beagle Mix Right for Me?
If you think a Beagle mix might be right for you, or if you are on the hunt for some Beagle mix puppies, our best advice is to make sure you do your research.
Visit our pages for each cross, and read the experiences of other dog owners who have already taken the plunge down in the comments.
While purebred Beagles are smart, affectionate and playful, crossing him with another breed will change certain characteristics.
With that being said, not every Beagle mix listed above is going to be right for every person.
Do You Have A Beagle Mix?
Do you have a remarkable Beagle mix dog at home? Are there any Beagle mix breeds we've missed? Let us know about your favorite Beagle cross in the comments below.
You'll Also Love…
Here are some other popular dog mixes. If you haven't found what you're looking for here, there's a good chance we've got just the dog for you in one of these articles!
Dalmatian Mixes
Great Dane Mixes
Labrador Retriever Mixes
References and Further Reading