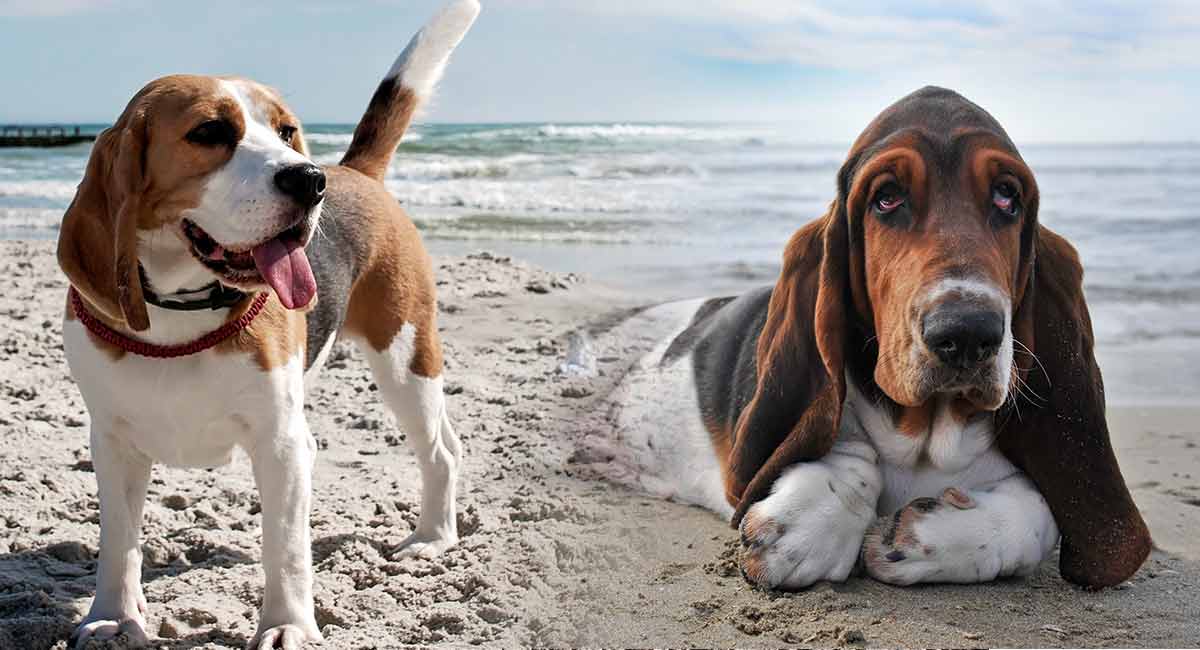 The Basset Hound Beagle mix is a cross between two different breeds with different personalities.
So what happens when those characters collide?
Let's find out!
Where Do Basset Hound Beagle Mixes Come From?
A fusion between the low-key Basset Hound and the energetic Beagle, the Basset Hound Beagle mix is what most experts consider a first-generation crossbreed.
And while the Basset Hound and Beagle are two pretty different dogs, they come from similar backgrounds.
Both of these breeds were refined as hunting dogs, making it possible for their masters to hunt with them on foot without the need for a horse to keep up.
Parent Breed Origins
The Basset Hound has a French origin.
His calm nature and low-to-the-ground stature made him the ideal hunting companion for rabbit and hare hunters.
Likewise, the Beagle's early days were filled with rabbit and hare hunting.
And while experts believe the Beagle has been around for quite some time, the earliest documentation available places him in England around the 1500s.
Considering the similar histories of these two breeds, it seems like a no-brainer to mix them and create a Basset Hound Beagle mix.
But what about the controversy regarding designer dogs?
Crossbreeds
Yes, it is true that there are a number of experts and dog lovers alike who disagree about the practice of crossbreeding.
While there are those who argue over whether or not crossbreeds should be considered mutts, a number of other folks would like to discuss the health between crossbreeds and purebred dogs.
Are crossbreeds really healthier than purebred dogs, or is this just a myth?
See what some experts are saying here.
But before you do, let's read on and learn more about the Basset Hound Beagle mix, beginning with some fun facts!
Fun Facts About Basset Hound Beagle Mix
Many celebrities are nuts over the Basset Hound and the Beagle, but we haven't been able to come across one who owns a Basset Hound Beagle mix.
Still, celebs like Barry Manilow and Kaycee Stroh are Beagle owners, while superstars like Elvis Presley and Clint Eastwood owned Basset Hounds!
But the celebrities aren't the only ones in the spotlight.
Both the Beagle and the Basset Hound have enjoyed their taste of Hollywood fame.
Beagle breeds starred in Blockbuster hits like Shiloh and Cats and Dogs, while the Basset Hound enjoyed guest-starring roles in movies like Disney's Cinderella, where one played sweet dog, Bruno.
Basset Hound Beagle Mix Appearance
The Basset Hound Beagle mix is a crossbreed, and although his parent breeds have some similar features, he still could inherit a wide range of characteristics from either parent.
Basset Hound Parent
For example, the Basset Hound stands around 15 inches tall and weighs 40–60 pounds.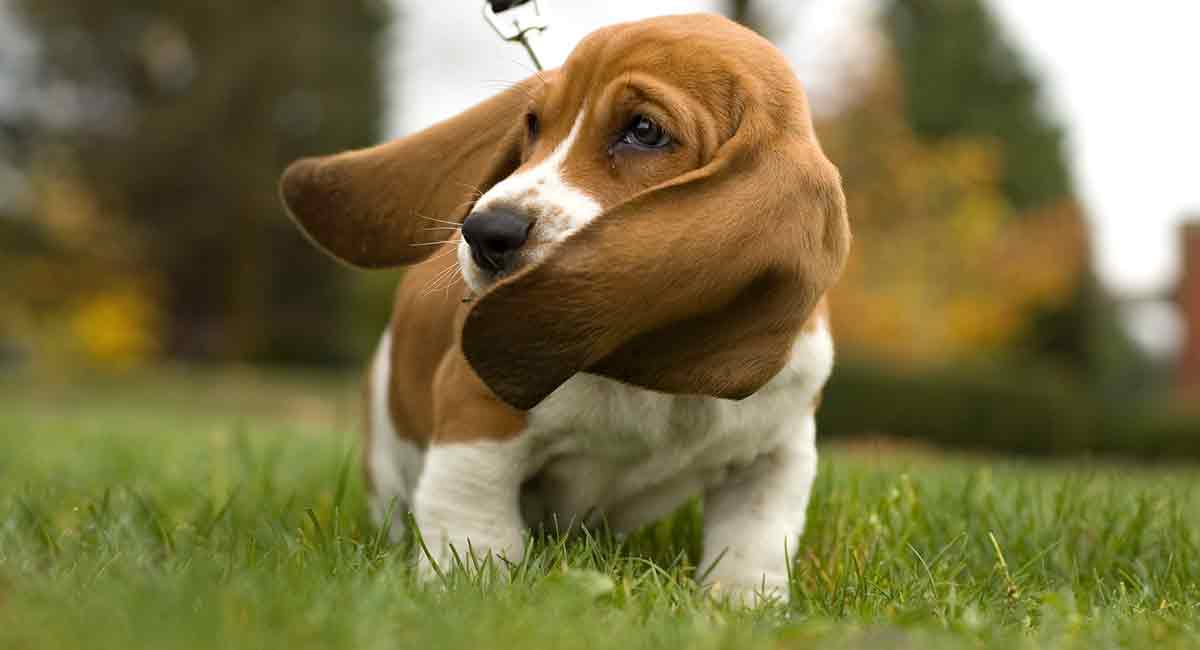 He has a long body, very short legs, very long ears, drooping eyes, and an almost melancholy expression.
His coat is short and sleek and comes in six colors:
Black and White
Lemon and White
Brown and White
Black and Brown
Tri-Color
Red and White
Beagle Parent
The Beagle has a more proportionate body than the Basset Hound, although he can be smaller, standing under 15 inches and weighing under 30 pounds.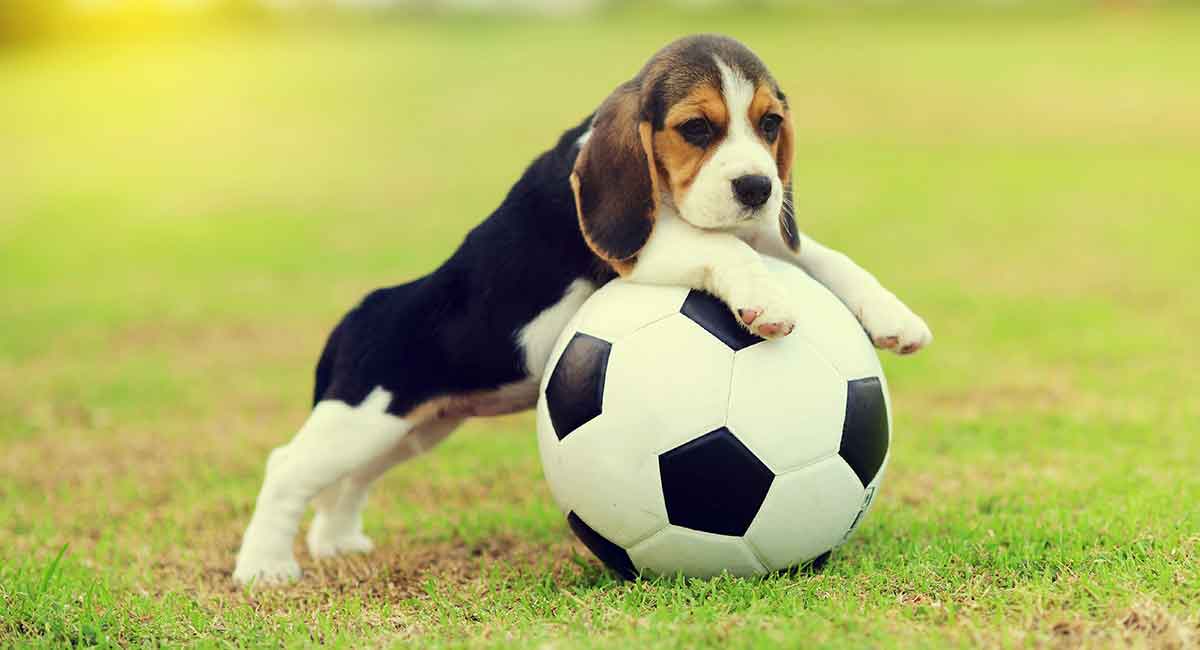 Like the Basset Hound, the Beagle has a short and sleek coat that comes in multiple colors:
Lemon and White
Tri-Color
White and Tan
Chocolate Tri
Brown and White
Orange and White
Red and White
Basset Hound Beagle Mix Temperament
Whenever dealing with any crossbreed, it is difficult to nail down temperament.
However, it is going to be especially hit or miss with the Basset Hound Beagle mix, since his parent breeds share completely different energy levels.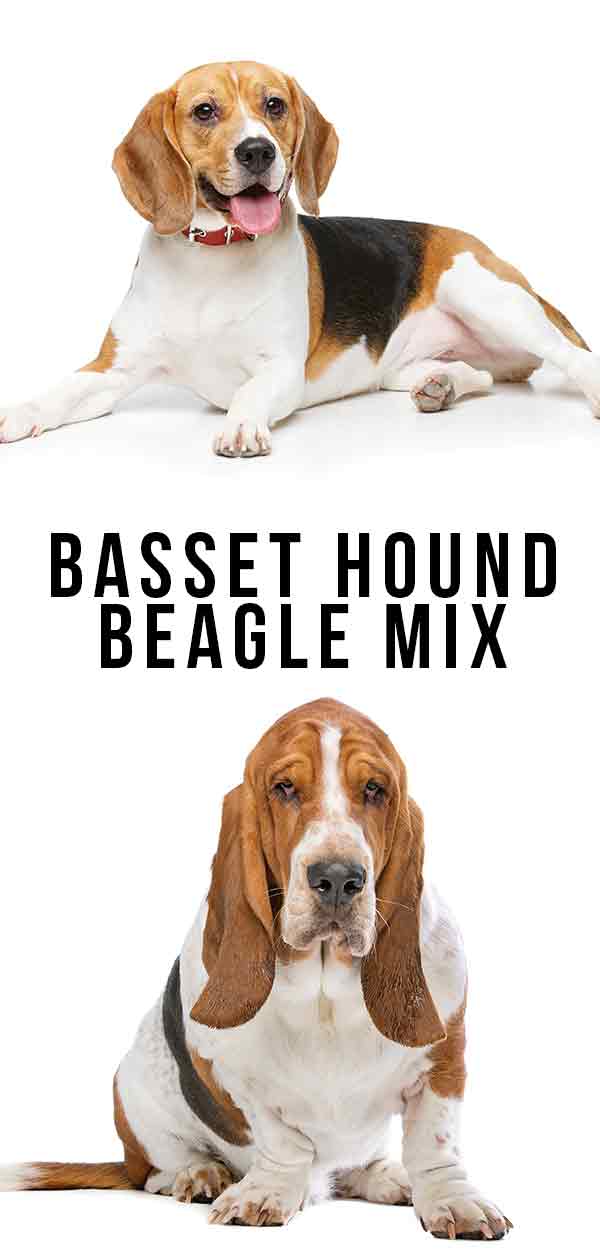 While the purebred Basset Hound is laid back and relaxed, the purebred Beagle is active and ready to go all the time!
Either way, both breeds make excellent family dogs and do well with children and other household pets.
In fact, despite the Basset Hound's reputation for being so relaxed, he does have a playful streak and really enjoys the company of other dogs.
Beware of the Beagle Prey Drive
We should note that the Beagle is known for his very high prey drive and may be prone to running from you during walks.
For this reason, your Basset Hound Beagle mix should always be walked on a leash.
And while both of these breeds are loving family dogs, and it is likely their crossbreed offspring will make a loving family dog as well, we always recommend early socialization and obedience training.
Training Your Basset Hound Beagle Mix
Training your Basset Hound Beagle mix could depend on the traits he inherits from his purebred parents.
The Basset Hound, for example, is rather independent and may be somewhat of a challenge to train.
While it is not impossible to train a Basset Hound, it does require lots of patience, treats, and time.
The Beagle, on the other hand, is more agreeable than the Basset Hound when it comes to his eagerness to learn.
He will be more apt to want to please you and more interested in following commands.
Use Positive Reinforcement
Either way, most experts have found that positive reinforcement training methods work best with dogs.
This means you should offer your Basset Hound Beagle mix treats and praise during training sessions when he does something correctly, as opposed to scolding and punishing him for making mistakes.
Also, keep in mind that the Beagle is especially intelligent and high-energy.
This means that if he is not properly trained and exercised enough, he could be prone to destructive behaviors like chewing.
If you are concerned about leaving your Basset Hound Beagle mix at home alone during the day due to any possibility of destructive behaviors, we encourage you to read this article regarding crate training.
And if you have any concerns with potty training a new puppy and how to go about it, we want to help.
Check out our guide on puppy potty training.
Basset Hound Beagle Mix Health
Considering the life expectancies of his parent breeds, we estimate that the Basset Hound Beagle mix lifespan could be between 10–15 years.
All dogs are susceptible to genetic health issues, and the Basset Hound Beagle mix could be susceptible to any of the genetic health issues of his purebred parent breeds.
Keep in mind that early health screening is a great way to better understand what your Basset Hound Beagle mix could be susceptible to, but so is understanding what his parent breeds are most prone to.
Basset Hound Health Issues
The Basset Hound, for starters, is most prone to suffering ear infections, hip and elbow dysplasia, hypothyroidism, glaucoma, luxating patella, bleeding disorders, dislocated kneecaps, and dental problems.
According to the American Kennel Club, there are currently no recommended health tests for the Basset Hound at this time, although you can read more about his overall health by clicking here.
Now, what about the Beagle?
Beagle Health Issues
The Beagle can be prone to suffering from hip dysplasia, epilepsy, hypothyroidism, luxating patella, dental issues, ear infections, and eye disorders.
The National Breed Club recommends the following health tests for the Beagle:
Hip Evaluation
Ophthalmologist Evaluation
MLS DNA Test
Since both the Basset Hound and the Beagle can be prone to hip and elbow dysplasia, dental issues, and ear infections, a prospective owner of the Basset Hound Beagle mix should take special care to keep an eye out for these things.
General Care
Of course, diet and grooming will also play a role in your crossbreed's health.
A healthy diet of high quality dog food, specifically geared towards your dog's age and weight, will help to maintain his overall health, as will proper grooming practices.
Your Basset Hound Beagle mix will likely be a heavy shedder, and he will require grooming at least two to three times a week in order to keep his skin and coat healthy.
He will also need his nails trimmed regularly, and his ears need special attention and consistent cleaning as they are long and could be prone to infection.
Do Basset Hound Beagle Mix Make Good Family Dogs?
The answer to this question is YES!
The Basset Hound Beagle mix makes an excellent choice for families due to his gentle, playful nature.
He is naturally good with children and would make an excellent choice for families who are around enough to properly exercise him and train him.
Rescuing a Basset Hound Beagle Mix
If you have your heart set on rescuing a Basset Hound Beagle mix, you're in luck.
It is easy and beneficial to rescue for a number of different reasons.
For one, adoption fees are much less than breeder fees.
Running anywhere from $50 to $100 at most, shelters will also usually take care of the first veterinarian exam.
If you would like to dive deeper into the process of adopting a Basset Hound Beagle mix from a shelter, visit us here.
Finding a Basset Hound Beagle Mix Puppy
If you would like to forgo getting your Basset Hound Beagle mix from a shelter and prefer to get yourself a puppy instead, make sure you do your research.
For the healthiest and happiest puppy possible, you should always avoid puppy mills and pet stores.
Remember, any responsible breeder will have health screened their litters and will be able to provide you with certificates of health proving it.
On average, most breeders charge $500 to over $1000, but this will depend on the quality of the parent breeds and the breeder's reputation.
Don't be shy.
Ask lots of questions, read reviews, and do lots of networking.
The health and happiness of your puppy may depend on it!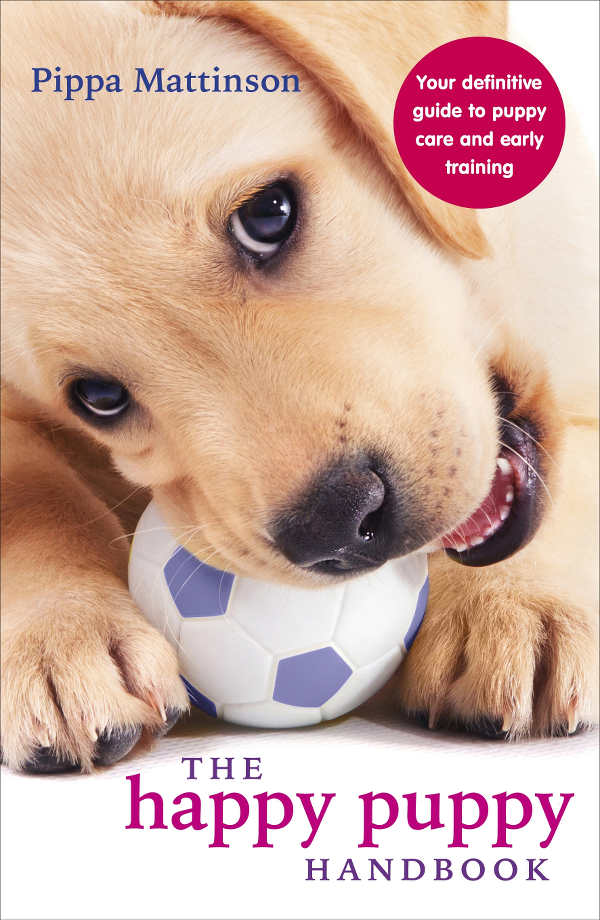 Raising a Basset Hound Beagle Mix Puppy
Your Basset Hound Beagle mix puppy will take some time to adjust.
Be sure to lead with patience, positive reinforcement, and lots of love.
You will also want to be as prepared as possible for your new puppy before you bring him home.
Many puppies are prone to mischief.
They will get into things they shouldn't, try and escape playpens, chew on wires, etc.
You will have to puppy-proof your home the same way you would baby-proof your home.
For more tips and a list of things you'll need for a new puppy, click here.
Basset Hound Beagle Mix Products and Accessories
Since your Basset Hound Beagle mix might love to rest as much as he loves to play, we suggest you check out the FurHaven Pet Dog Bed.
It's orthopedic cushioning supports Fido's joints and helps him catch all the Z's he needs to be ready for the next adventure!
And since your Basset Hound Beagle mix must be on a leash during walks, you'll want to take a look at the PetSafe Gentle Leader Head Collar with Training DVD.
Gentle leader harnesses help to keep pets safe and secure on walks while ensuring their comfort as well as yours.
Pros and Cons of Getting a Basset Hound Beagle Mix
Cons:
Unpredictable health issues
Unpredictable energy levels
Prone to ear infections
High prey drive
Pros:
Unique look
Gets along well with kids
Loves other dogs
Friendly and gentle
Similar Breed Mixes and Breeds
Basset Hound and English Foxhound Mix
Otterhound
Rhodesian Ridgeback
Bloodhound Beagle Mix
Basset Hound Beagle Mix Rescues
For a list of rescues in your area, whether you are in the United States, Australia, or the UK, visit the links below!
United Kingdom Rescue Shelters
Be sure to let us know in the comments below if you have a rescue that you recommend.
Is a Basset Hound Beagle Mix Right for Me?
The Basset Hound Beagle mix is a great choice for families who love the excitable qualities of the Beagle but want something a little more laid back, like the Basset Hound.
This is a crossbreed who does very well with children and in family settings and will truly appreciate the company of other dogs.
However, he may be a difficult mix to train.
If you have the time and patience to train and love this unique mixed breed, then the Basset Hound Beagle mix might be the perfect new addition to your household!
Good luck finding your puppy!
References and Resources