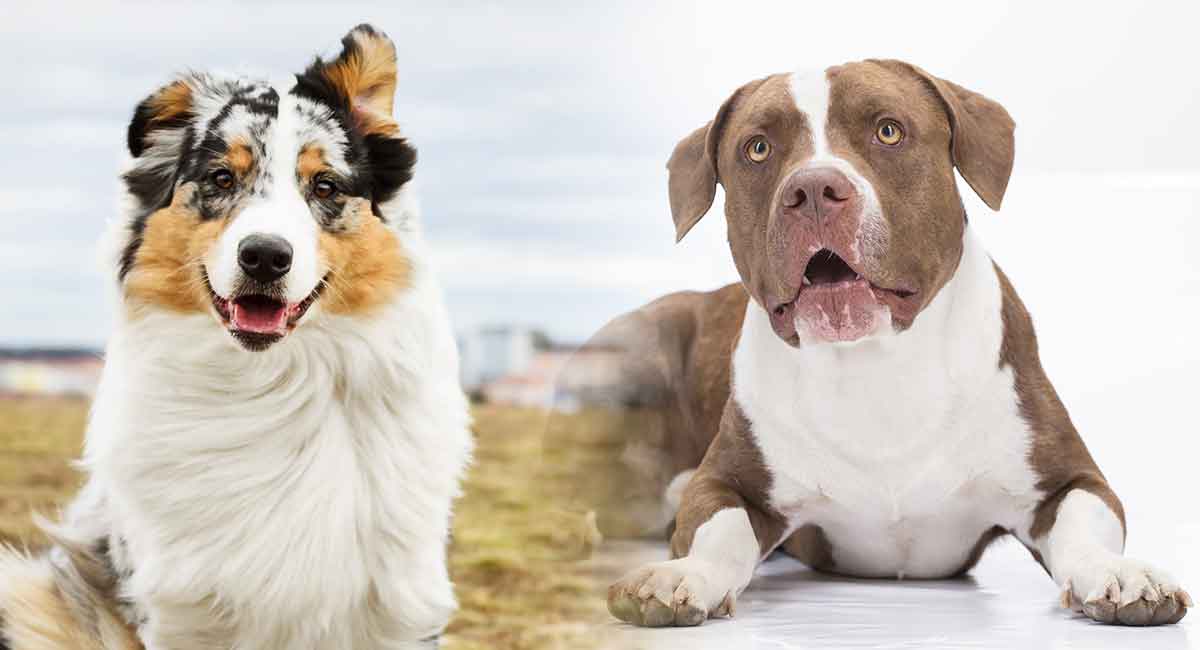 The Australian Shepherd Pitbull mix combines an intelligent working dog with a courageous terrier.
This first generation crossbreed is the offspring of the Australian Shepherd and the American Pitbull Terrier, also known as the American Staffordshire Terrier.
Do these two high-energy dogs make a good mix?
Let's find out.
Where Does the Australian Shepherd Pitbull Mix Come From?
It's hard to pinpoint the exact origins of the Australian Shepherd Pitbull mix.
We do know that they're a relatively new mixed breed. They're part of the designer dog craze that's been around since the early 1990s.
The best way to learn about this hybrid dog is to look at the history of both parents.
But before we do that, let's find out what it means to be a first generation crossbreed.
Designer Dogs, Purebreds, and Mutts – What's the Difference?
Crossbreeding has been going on for centuries.
First generation crossbreeds are the direct offspring of two different breeds.
Some breeders create hybrid dogs in the hopes that they'll unite the finest physical and temperamental qualities of both parents.
Another reason is to reduce the genetic health defects associated with purebred dogs.
If this "best of both worlds" scenario sounds too good to be true, sometimes it is.
That's because there's no way to know exactly what characteristics you'll get when you breed two different dogs together.
While designer or hybrid dogs are the result of crossing two specifically chosen purebred parents, mutts can have any number of breeds in their bloodline.
This article will give you more detailed information about crossbreeding.
Now, we'll learn about the Australian Shepherd Pitbull mix.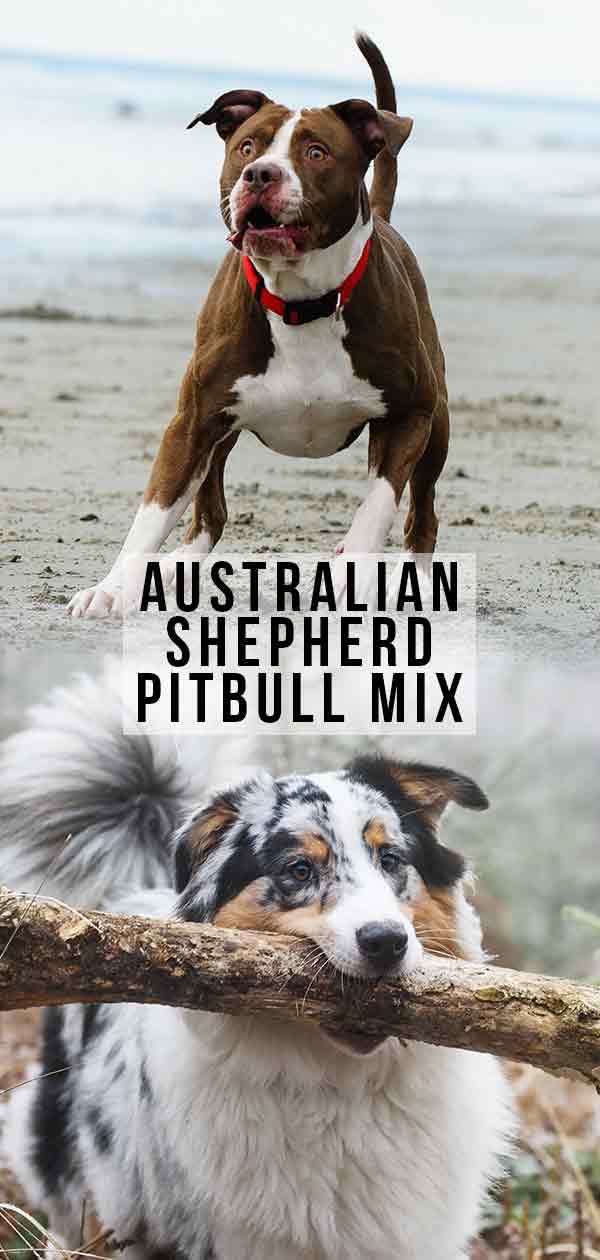 Australian Shepherd Origins
The Australian Shepherd's history stretches across continents.
Their story begins in the Basque region of the Pyrenees Mountains.
In the early 1800s these faithful herding dogs accompanied the Basques when they immigrated to the wide-open spaces of Australia. They were crossbred with other dogs, like Border Collies.
When the Basques left Australia and set sail for California, once again, their dogs made the journey with them.
California ranchers assumed these dogs were an Australian breed. This is how they got their misleading name.
Pitbull Origins
The Pitbull's brutal history begins in early 19th century Great Britain.
They were bred from Old English Bulldogs for the purpose of the blood sport known as bull baiting.
The exting White English Terrier and Black-and-Tan Terrier may have been part of the genetic mix.
In 1835 when the British Parliament enacted the Cruelty to Animals Act, this cruel sport was prohibited.
Afterwards, the dogs were used for ratting, and timed to see which dog could kill the most rats in the shortest time.
Rats were put in a pit from which they couldn't escape, hence the term "Pitbull."
More about Pitbulls:
When the breed arrived in the U.S. in the mid-1800s, American breeders developed the Staffordshire Terrier, which was larger than the English version.
Fun Facts About the Australian Shepherd Pitbull Mix
Australian Shepherds are known for their distinctive eyes, which are often a piercing blue and sometimes two different colors.
Their keen intelligence and trainability made them ideally suited for learning rodeo tricks.
A 1974 Disney film entitled Stub: The Best Cow Dog in The West featured three Australian Shepherds.
"Pitbull" isn't a dog breed, but a general term that includes dogs who are descended from Bulldogs and Terriers.
A brindle Pitbull named Sallie was the mascot for the 11th Pennsylvania Volunteer Infantry during the Civil War and was immortalized in a monument for her service and loyalty.
Since 1991, Pitbulls have been banned in England and Wales.
Australian Shepherd Pitbull Mix Appearance
You can expect your Australian Shepherd Pitbull mix to be a medium-sized dog with a sturdy physique.
However, in terms of exactly what they'll look like, there's no way to know which breed they'll favor.
We need to explore the defining characteristics of each parent breed to get an overall view.
Australian Shepherd Appearance
Slightly longer than tall, the Australian Shepherd stands from 18 to 23 inches and weighs between 40 and 65 pounds.
Agile and animated, this well-balanced dog is solid and muscular with a deep chest.
His oval-shaped eyes is perhaps his most arresting feature. The eyes can be shades of blue, amber, and brown.
The Australian Shepherd sports a double, medium-length coat, which can be straight to wavy, and has a soft, dense undercoat.
Colors are blue merle, red, red merle, and black.
According to the AKC standard, he has a docked or natural bobbed tail.
However, docking is illegal in many countries, including Australia and the U.K.
Pitbull Appearance
Strong and muscular for his size, the Pitbull stands from 17 to 19 inches and weighs between 40 and 70 pounds.
A broad skull, pronounced cheeks, well-defined jaw, and dark, wide-set eyes that sit low in the head are prominent features.
His ears may be cropped and point straight up, or naturally fold over the top of the head.
His coat is stiff and short, and comes in a wide array of colors.
Australian Shepherd Pitbull Mix Temperament
While the Australian Shepherd and the Pitbull can be loving and loyal to their family, both of these breeds can have a tendency to be aggressive.
The Australian Shepherd can show aggression to strangers, while the Pitbull's is directed toward other dogs.
This doesn't mean that all Australian Shepherd Pitbull mixes will be antagonistic.
Early socialization that exposes them to a wide variety of people and other dogs is the best way to ensure your puppy will grow up to be a confident and well-behaved adult.
Let's find out more about the characteristic behaviors of each of these breeds.
Australian Shepherd Temperament
The Australian Shepherd is a dog with a strong work ethic.
This is terrific if you have sheep for him to herd, but not so great if you don't have anything for him to do.
Boredom can quickly lead to destructive behavior.
His irrepressible urge to herd may also pose a problem if you have young children or other pets.
A highly intelligent breed, he makes an excellent watchdog and excels in service roles.
Australian Shepherds thrive on human companionship.
However, their tireless exuberance and need to be around people can be a lot to handle for inexperienced or inactive owners.
Pitbull Temperament
Despite a lot of bad press and being banned in many places, the Pitbull is known to be loyal, loving, and full of fun.
They, too, are a breed who requires plenty of human companionship and can't be left alone too much.
They're known to be patient with children and friendly to strangers.
The only problems for Pitbulls are other dogs and pets.
Training Your Australian Shepherd Pitbull Mix
All dogs need early socialization and training that uses positive reinforcement.
Both of these dogs are very intelligent and eager-to-please, which can make training easy for some.
However, considering the physical strength and exuberance of both parent breeds, your Australian Shepherd Pitbull mix may also benefit from puppy training classes.
The Australian Shepherd can be territorial and overprotective. The Pitbull can be prone to digging and chewing.
Both breeds can also become destructive if left without companionship for long periods.
The Australian Shepherd Pitbull mix combines two energetic, athletic breeds who need lots of daily exercise.
Leaving them to run around a yard isn't enough.
This is a people-oriented dog who loves walking, running, and playing with his family.
Canine events such as obedience, herding, and agility would also be enjoyable.
Australian Shepherd Pitbull Mix Health
Luckily for the Australian Shepherd Pitbull mix, both parents are fairly hardy breeds.
The Australian Shepherd has a lifespan of 12 to 15 years; the Pitbull from 12 to 16 years.
That being said, there are still some health concerns to be aware of.
Both breeds are prone to hip dysplasia and eye diseases, including cataracts.
Carrying the merle gene has been linked to hearing and vision problems.
Collie eye anomaly has been found in the Australian Shepherd, as has epilepsy.
Pitbulls should be tested for the genetic brain disorder cerebellar ataxia, which appears between the ages of 3 and 5.
Australian Shepherd Pitbull Grooming & Feeding
Brush the Australian Shepherd's waterproof, double-layer coat once a week, to prevent tangles.
This breed is a notorious shedder.
During shedding season he'll require more frequent grooming sessions.
Use an undercoat rake every two or three days to remove excess hair.
In comparison, the Pitbull's short, glossy coat is easy to keep looking trim.
Once a week with a soft bristle brush is all he needs.
The Australian Shepherd Pitbull mix should be fed a high-quality puppy or dog food.
As both parents are prone to becoming overweight, calories and treats should be closely monitored.
Do Australian Shepherd Pitbull Mixes Make Good Family Dogs?
The Australian Shepherd Pitbull mix will make a wonderful dog for an active family.
This is a very lively and exuberant animal who will need plenty of space and exercise.
First-time dog owners and those who have other pets or young children should probably consider a different breed.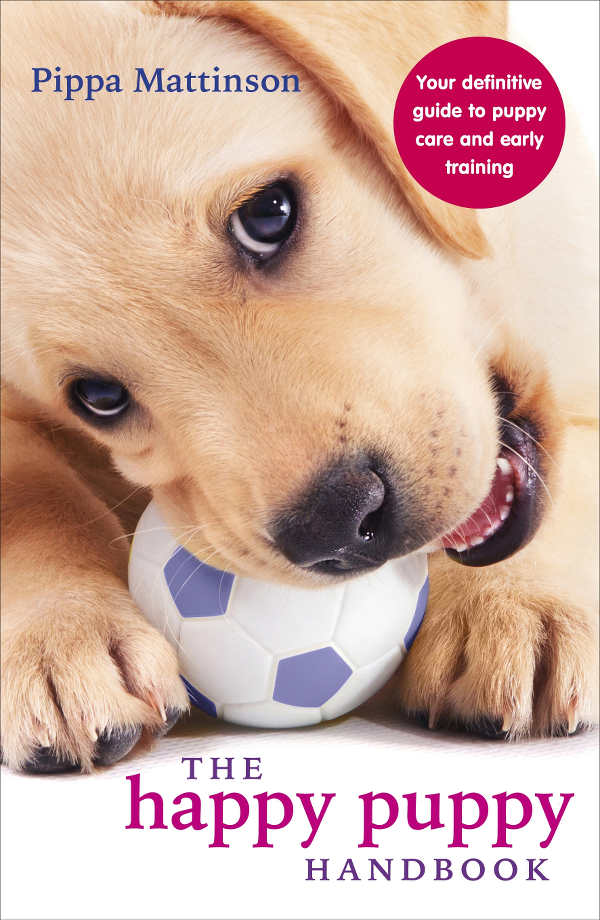 Rescuing an Australian Shepherd Pitbull Mix
Rescue dogs have often already been trained and socialized.
You'll also have a good idea of the dog's appearance and temperament.
Best of all, you'll be giving an older dog a second chance.
Finding an Australian Shepherd Pitbull Mix
As mixed breed dogs continue to become more popular, it becomes easier to find breeders.
However, not all of them will provide the same level of care to their stock.
Avoid puppy mills and pet stores.
Instead, seek out a reputable breeder who allows you to visit the puppy's parents and can provide health testing certification for them.
This step-by-step guide will take you through all the stages of finding a puppy.
Raising an Australian Shepherd Pitbull Mix
Choosing a dog like the Australian Shepherd Pitbull mix requires a huge commitment to training and socialization.
Our training guides will be a big help.
Australian Shepherd Pitbull Mix Products and Accessories
Here are some breed specific products to check out:
Pros and Cons of Getting an Australian Shepherd Pitbull Mix
Cons:
Prone to be destructive if bored or left alone too much
Herding tendency makes them ill-suited for homes with other pets or young children
Can be aggressive to other dogs and strangers
Requires lots of exercise
Pros:
A generally healthy breed
Great companion for active people
Intelligent and trainable
Loyal, loving, and fun
Similar Australian Shepherd Pitbull Mixes and Breeds
Australian Shepherd Pitbull Mix Rescues
If you would like to add an Australian Shepherd or Pitbull rescue organization to this list, please do so in the comments below.
Australian Shepherd Rescue
Is an Australian Shepherd Pitbull Mix Right For Me?
Are you ready to bring a dog with near boundless energy into your life?
If you spend a lot of time outdoors and are looking for a constant companion to take for long hikes, the Australian Shepherd Pitbull mix would make an excellent choice.
Leave us a comment to let us know how it goes!
References and Resources
Duffy, DL, et al., "Breed differences in canine aggression," Applied Animal Behavior Science, Volume 114, Issues 3–4, 2008
Weissl, J., et al., "Disease Progression and Treatment Response of Idiopathic Epilepsy in Australian Shepherd Dogs," Journal of Veterinary Medicine, 2011
Lowe JK, et al., "Linkage mapping of the primary disease locus for collie eye anomaly," Genomics Volume 82, Issue 1, 2003
Rettenmaier, JL, et al., "PREVALENCE OF CANINE HIP DYSPLASIA IN A VETERINARY TEACHING HOSPITAL POPULATION," Veterinary Radiology & Ultrasound, 2005
Olby, N., et al., "Cerebellar Cortical Degeneration in Adult American Staffordshire Terriers," Journal of Veterinary Internal Medicine, 2008
Strain, GM et al., "Prevalence of Deafness in Dogs Heterozygous or Homozygous for the Merle Allele," Journal of Veterinary Internal Medicine, 2009
Mellersh, CS, et al., "Identification of mutations in HSF4 in dogs of three different breeds with hereditary cataracts," Veterinary Ophthalmology, 2006