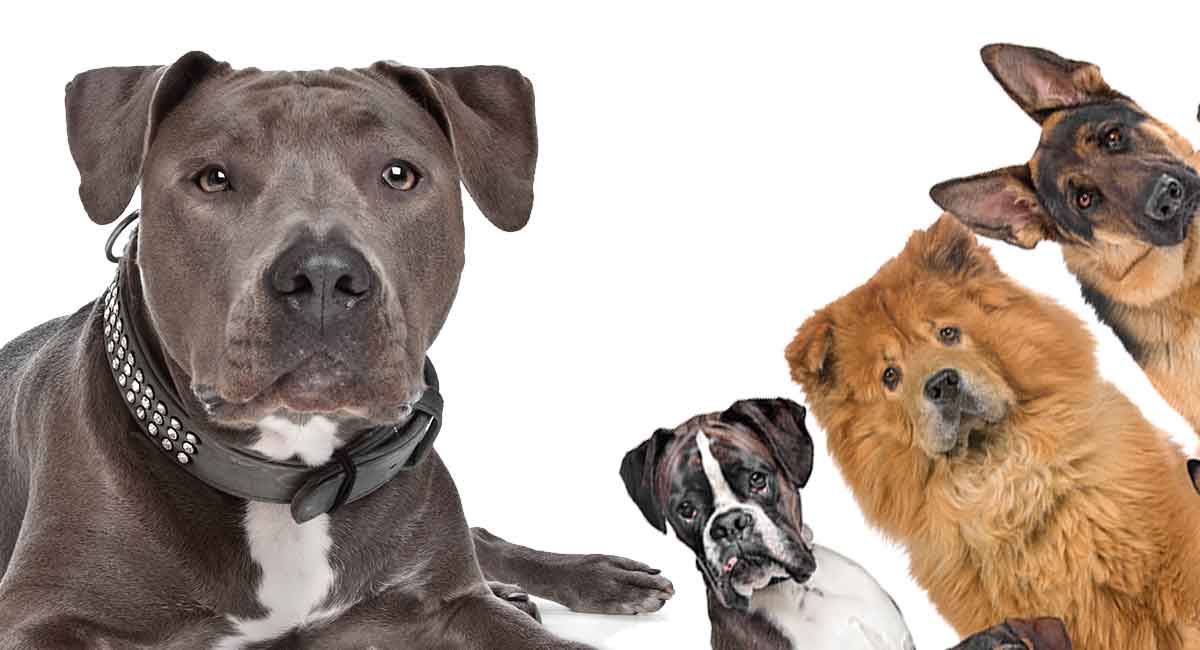 The American Staffordshire Terrier mix combines this historically powerful and loyal breed with another dog, which could be really quite different to them in both looks and personality. Puppies vary hugely between hybrids, but also even within a particular little of first generation mixes. What you can be fairly confident of though is that you'll have a fairly sturdy built pup with watchdog instincts and quick mind.
Contents
The American Staffordshire Parent
The American Staffordshire Terrier is usually between 17 and 19 inches tall at the shoulder, depending on its sex. And a healthy Amstaff can weigh anything between 40 and 70 pounds, again depending on sex and size.
These dogs are distinguished by their well-defined facial structure – their strong jaw and cheekbones – as well as their wide-set, round eyes.
They are a very people-oriented breed so aren't suitable for families who have to leave them alone for most of the day. It is extremely important to begin their socialization and training as early as possible.
There are a couple of health conditions to be aware of when getting an American Staffordshire Terrier. These include hip dysplasia, cerebellar cortical degeneration (degeneration of the brain), heart problems, and allergies.
These hereditary health issues make it important to choose the best breeder possible and attend regular vet checks.
American Staffordshire Terrier Mixes
Mixed breed are controversial in pedigree dog circles because they diverge from the breed standards into something new. But there are plenty of reasons you might want to combine one breed with another.
American Staffordshire Terriers have a bit of a bad reputation temperament wise, rightly or wrongly. A potential puppy owner might want a dog that looks like an AmStaff but that has a more friendly outlook. Or on the other hand they may love their their nature, but want a less bulky breed.
Health issues tend to increase with purebred dogs too. Outcrossing gives a lower coefficient of inbreeding, and hereditary health problems too. However, this isn't a given and each parent should still be screened for any conditions their breed typically carries.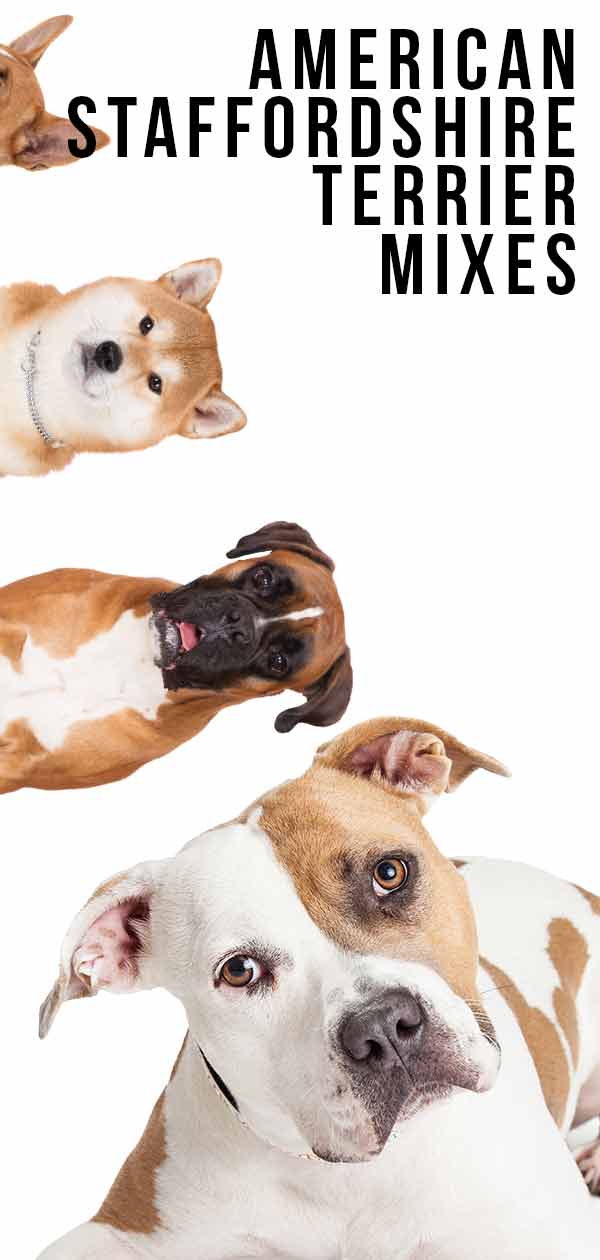 American Staffordshire Terrier Mix Types
So we've looked at the American Staffordshire Terrier dog breed before it has been mixed and also why people might want to mix the Amstaff.
But what different American Staffordshire Terrier mixes can you actually get? We know the characteristics a mix might inherit from the Amstaff parent dog, but what about the other breed?
American Bull Staffy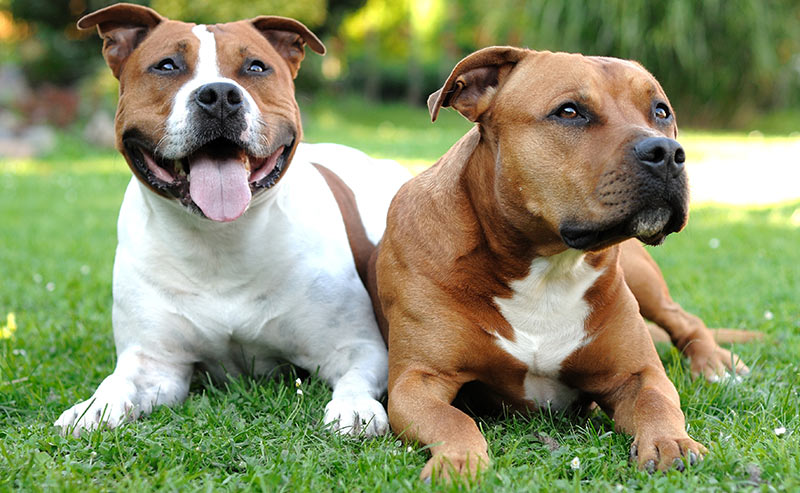 This mix is a cross between the American Staffordshire Terrier and the American Bulldog. The American Bulldog is a large, stocky breed, descended from the Old English Bulldog breed.
This is an intelligent mix with many social and physical needs. This mix takes well to training but needs to be socialized early in life, as they can be wary of unknown animals.
The cross may also inherit an American Bulldog's protective nature over its owners and family. The American Bull Staffy loves being around its family and shouldn't be considered if you don't have lots of time to spend with your dog.
Bullboxer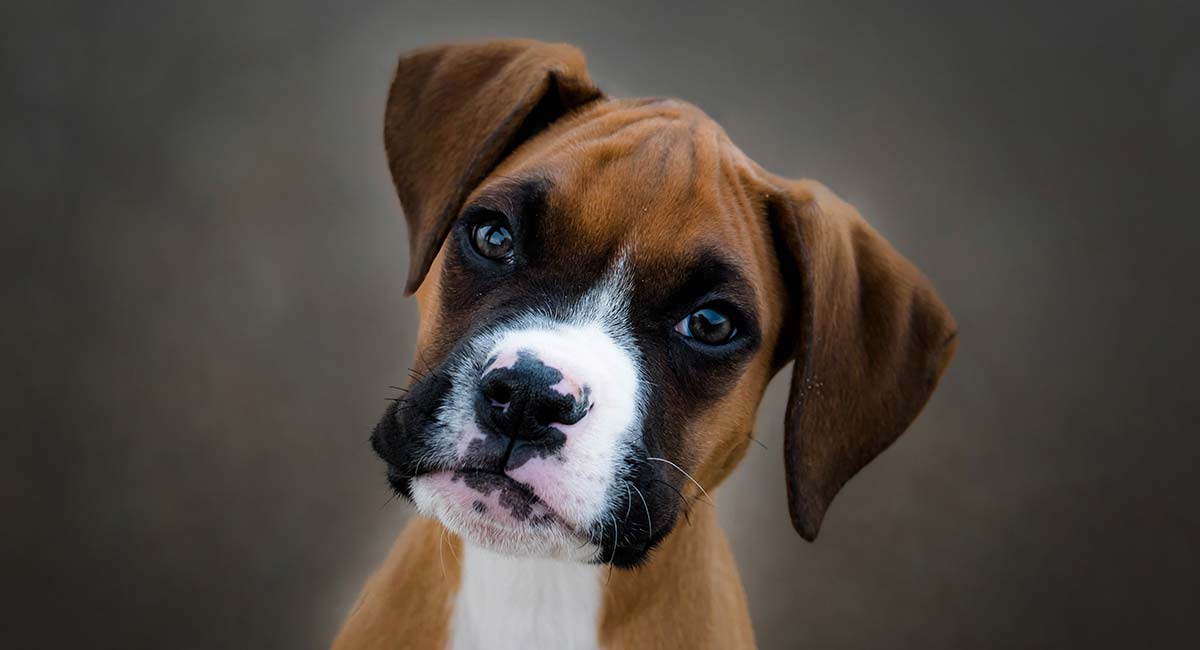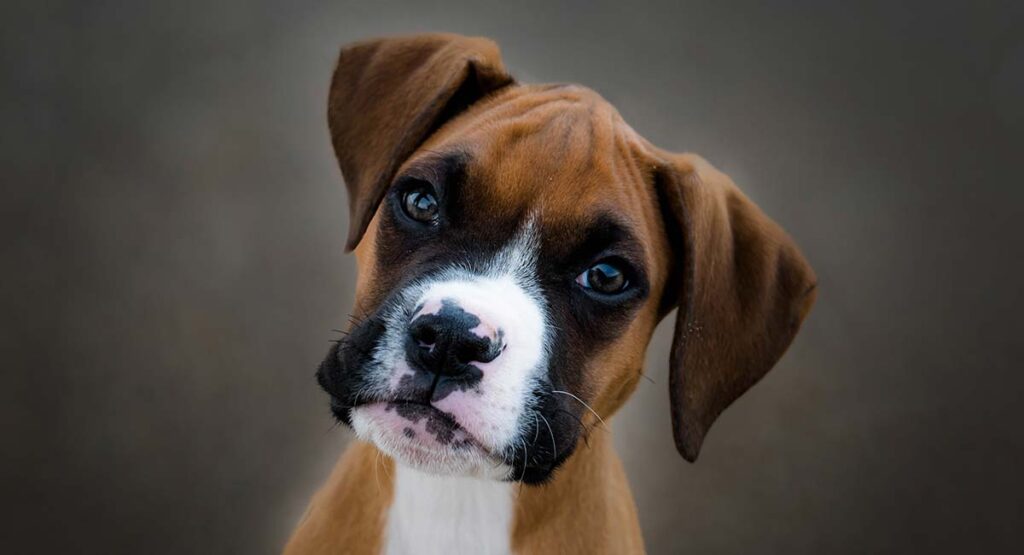 This breed is a cross between the Boxer and the American Staffordshire Terrier.
The Boxer is a large athletic dog. If you're looking for a mix breed that requires little grooming, this is a great choice, as both parent breeds are low maintenance.
It will need plenty of exercise to maintain its strong, muscular build. This physique may mean it's unsuitable for elderly families and those with very small children. The reason is this mix, like the Boxer, could have a tendency to forget its own strength when learning not to jump up at people.
Like Amstaffs, Boxers are confident and very intelligent but can become easily bored with repetitive tasks, so training is best in short bursts from a young age. Their intelligence makes this mix an excellent choice for obedience and agility training.
Old Anglican Bulldogge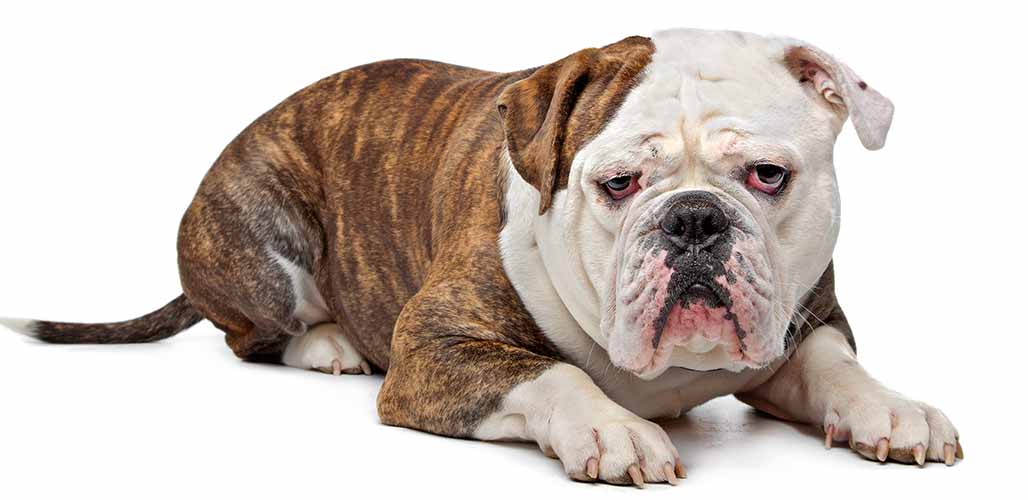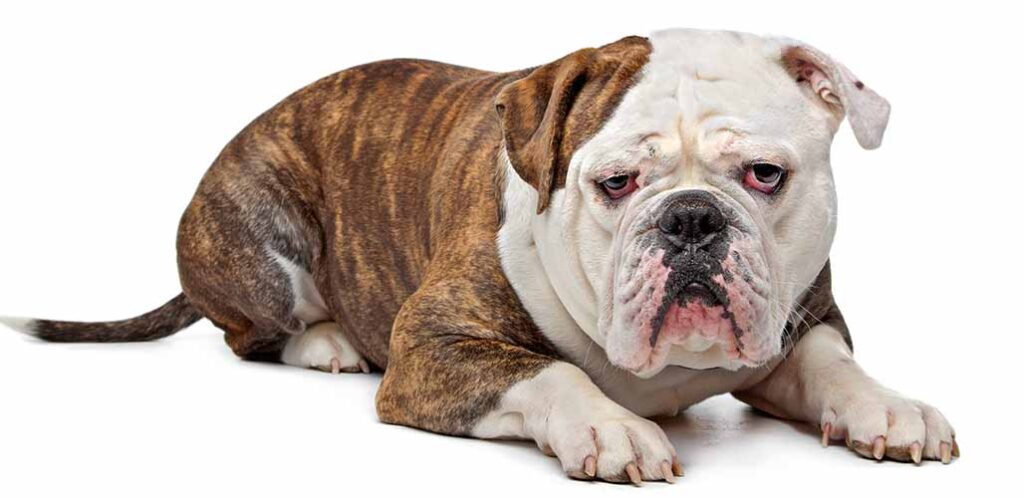 The Old Anglican Bulldogge may seem similar to the American Bull Staffy. However, it is actually a cross between the Amstaff and Bulldog (not to be confused with the larger American Bulldog). This is a medium-sized, muscular breed that loves exercise and socializing.
This mix needs regular, moderate exercise but may inherit the Bulldog's tendency to pretend it's a lap dog from time to time. They have short, straight coats and are low maintenance where grooming is concerned, only requiring brushing a couple of times each week.
They will most likely have a shorter snout than a regular Amstaff, which can sometimes cause difficulty breathing. This mix can inherit the Bulldog's eagerness to please its owners and their easygoing, loyal natures, but they should still be socialized and trained from an early age.
The Bulldog can be prone to overheating, a trait that could carry over into your cross.
Frenchie American Staffordshire Terrier Mix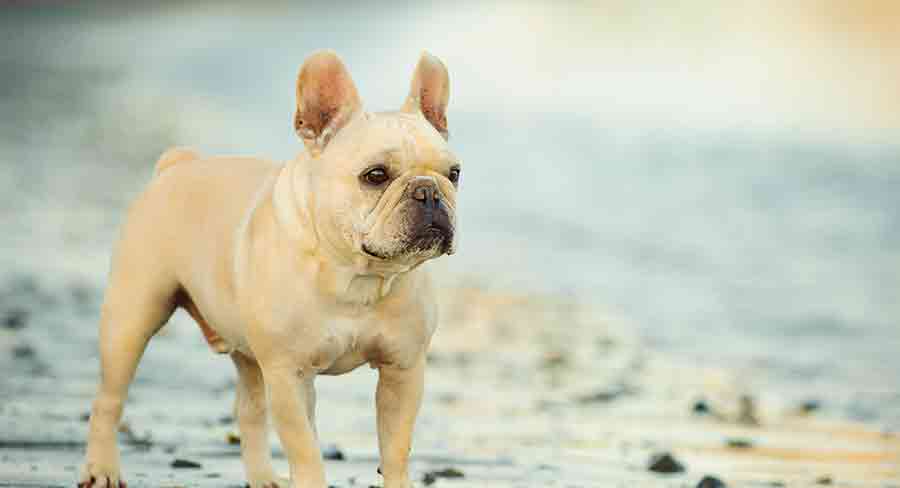 Although the Frenchie Staff is smaller than some other mixes on this list, it still possesses a stocky, muscular build. It is a cross between the French Bulldog and the American Staffordshire Terrier.
A trademark feature of the French Bulldog that your Frenchie Staff may inherit is the large bat ears. Frenchies are quiet but alert dogs that make great pets for almost every family.
They require less exercise than other mixes looked at here. A walk or some playful time outside each day should be enough. They love socializing with other animals and people, so they need families that will spend lots of time with them.
Labrastaff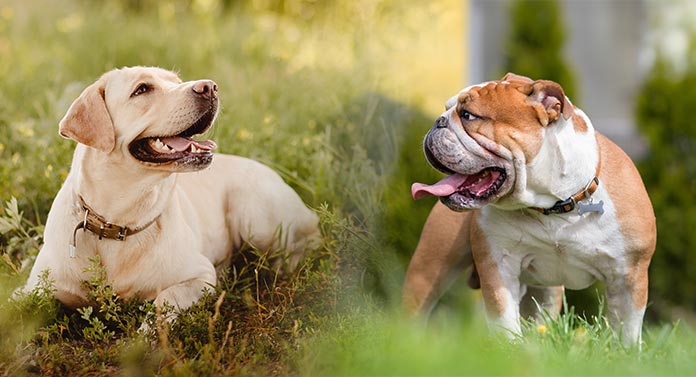 This is the cross between an American Staffordshire Terrier and a Labrador. This is a medium-sized cross that loves socializing and spending time with its family. Meaning early socialization and training is vital.
This mix needs lots of exercise, especially to ensure no destructive tendencies arise. Activities like fetching, agility, tracking, and swimming are great for this breed.
Amstiff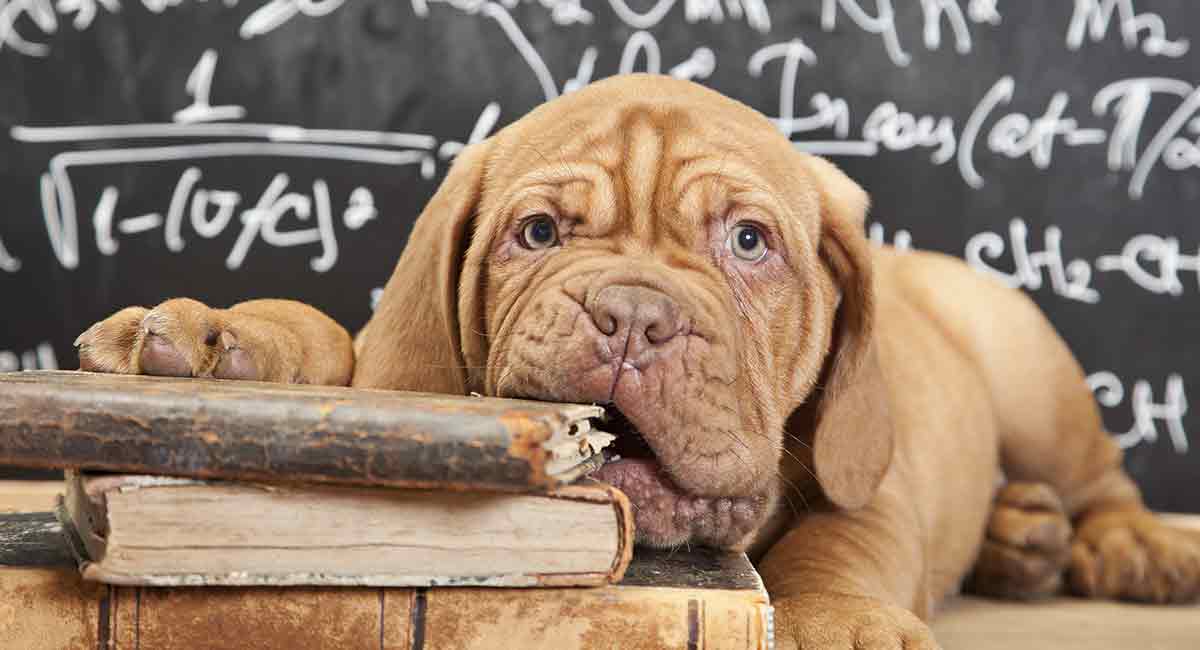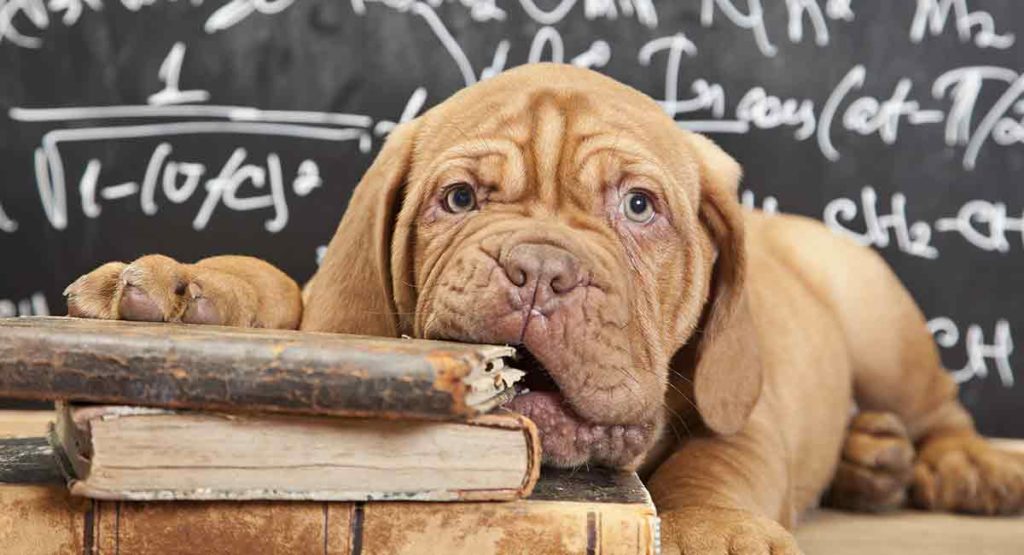 The Amstiff is a cross between the American Staffordshire Terrier and the Mastiff. That creates a very large dog!
This cross is mostly low maintenance for grooming but may require more frequent brushing during heavy shedding periods. They also may inherit the Mastiff's tendency to drool everywhere, meaning you may have to wipe your pup's mouth a lot.
This cross will require moderate exercise in the form of daily walks or outside play time. Early socialization and training is necessary for this intelligent mix, but several short sessions each day is the best way to keep its attention.
Staffweiler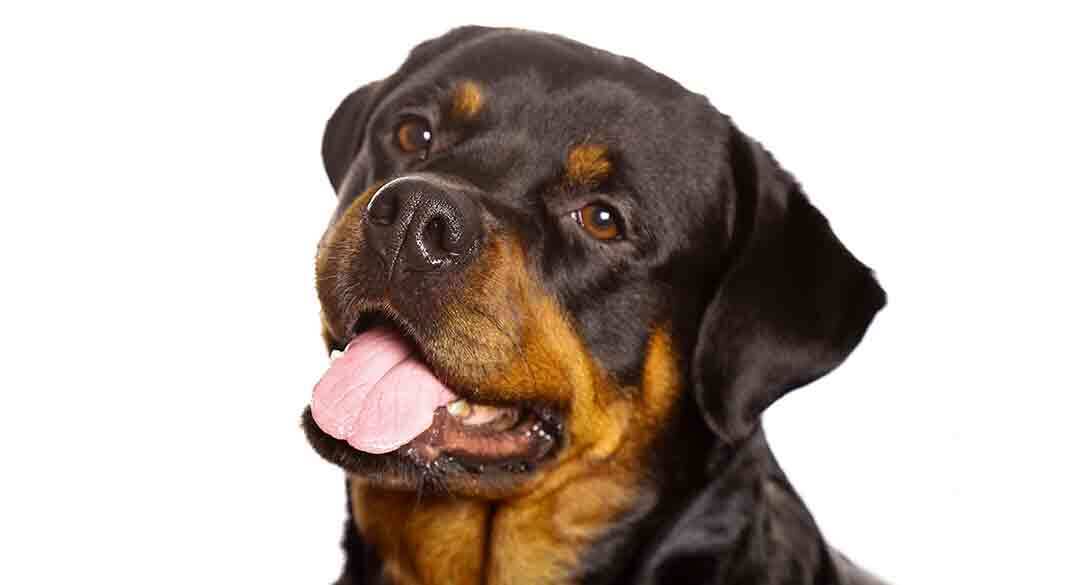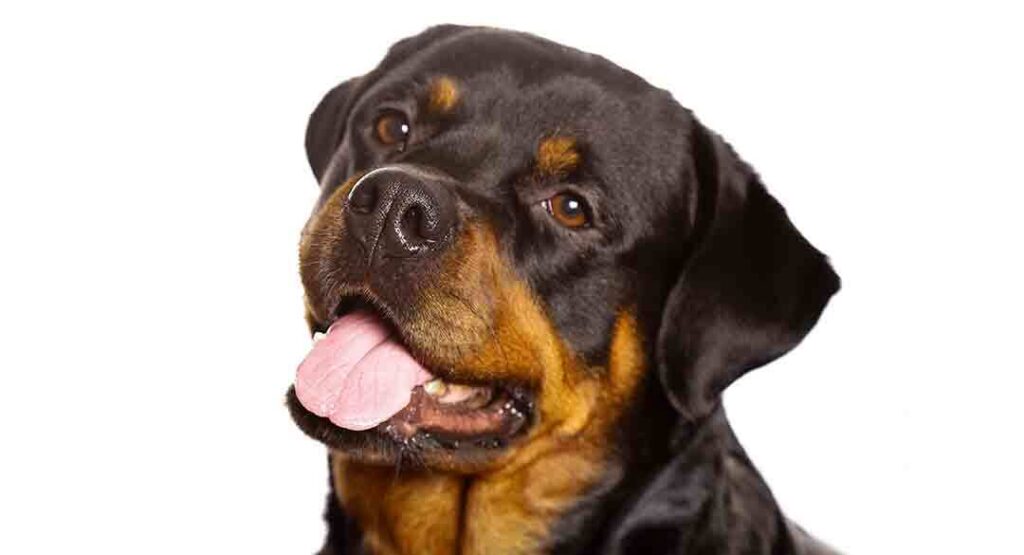 This next cross is a mix between the Rottweiler and the American Staffordshire Terrier. This is another large, stocky mix, great for people who want a loyal, loving dog. This breed requires very little grooming and will only shed occasionally.
Exercise is truly important to this cross. Don't consider this breed unless you'll be able to take it swimming, walking, herding, tracking. Or any other energetic activities you can think of every day.
It is really important to socialize and start training as early as possible with Staffweilers. These dogs love being around people, so they should be familiar with every different environment you may take them to.
Although they're lovable and intelligent, some can be stubborn, which emphasises the need for early training.
Vizsla American Staffordshire Terrier Mix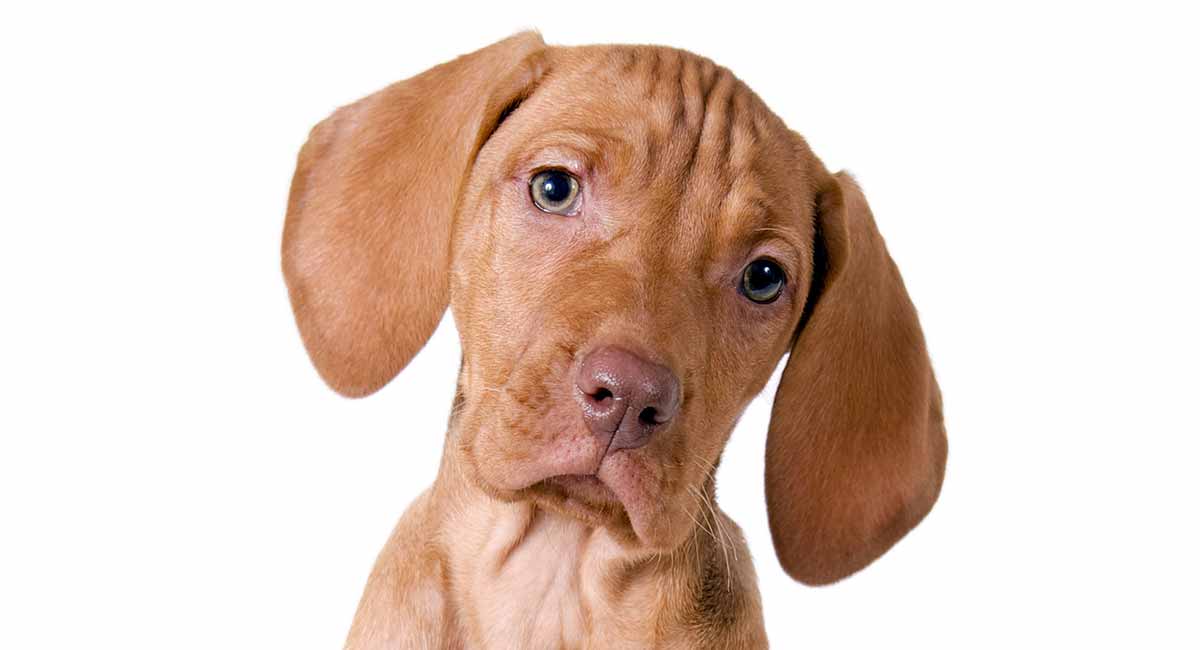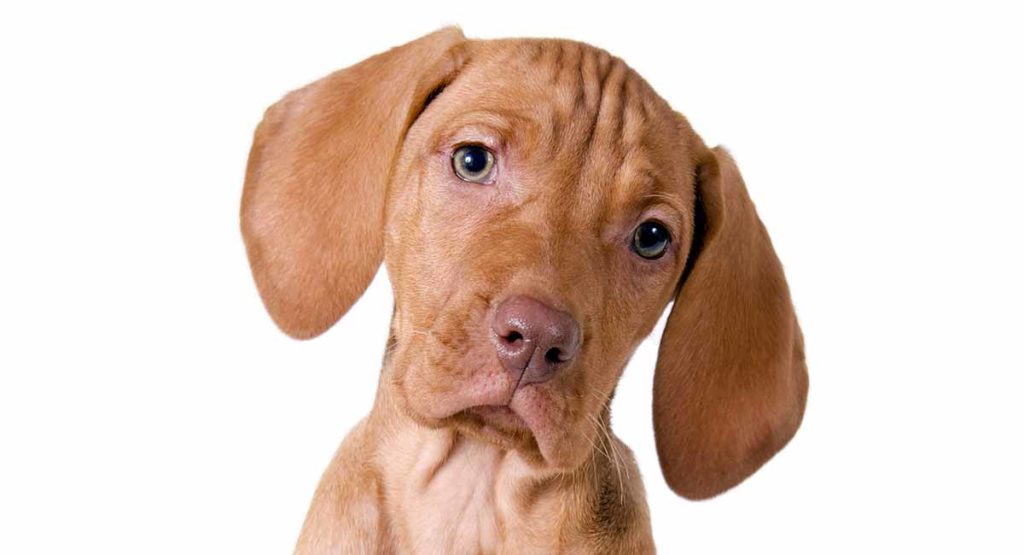 This cross mixes the Vizsla with the American Staffordshire Terrier to produce an athletic, energetic breed. The Vizsla is a Hungarian breed originally bred as a hunting companion.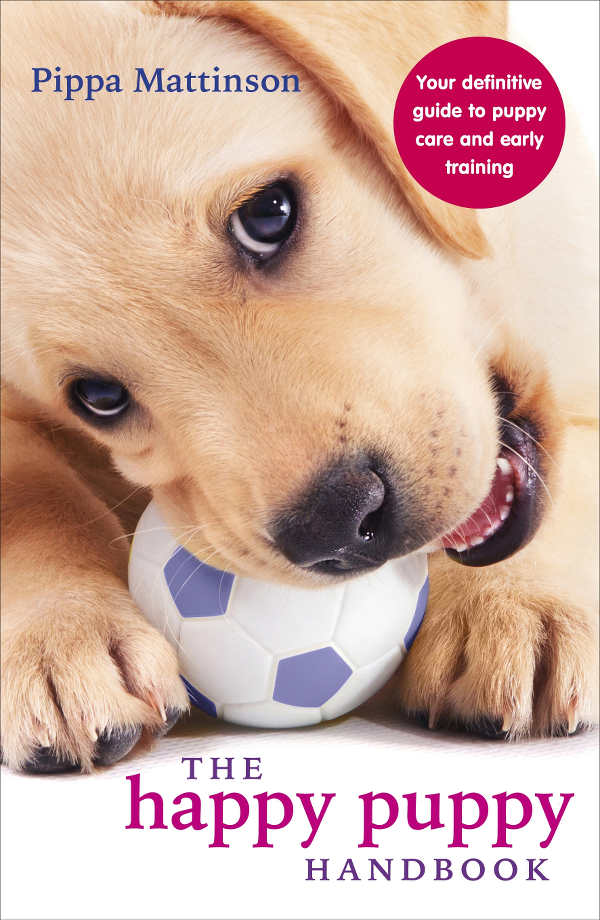 Occasional brushing is all that's needed for this cross, although they shed quite regularly. Because both parent breeds are athletic, the Vizsla Staff needs at least 30 minutes of exercise each day and will love the opportunity to run off leash.
Therefore, they don't make great city pets, cooped up in small apartments.
They require early training and socialization to take advantage of their intelligence and eagerness to please.
American Staffordshire Terrier Westie Mix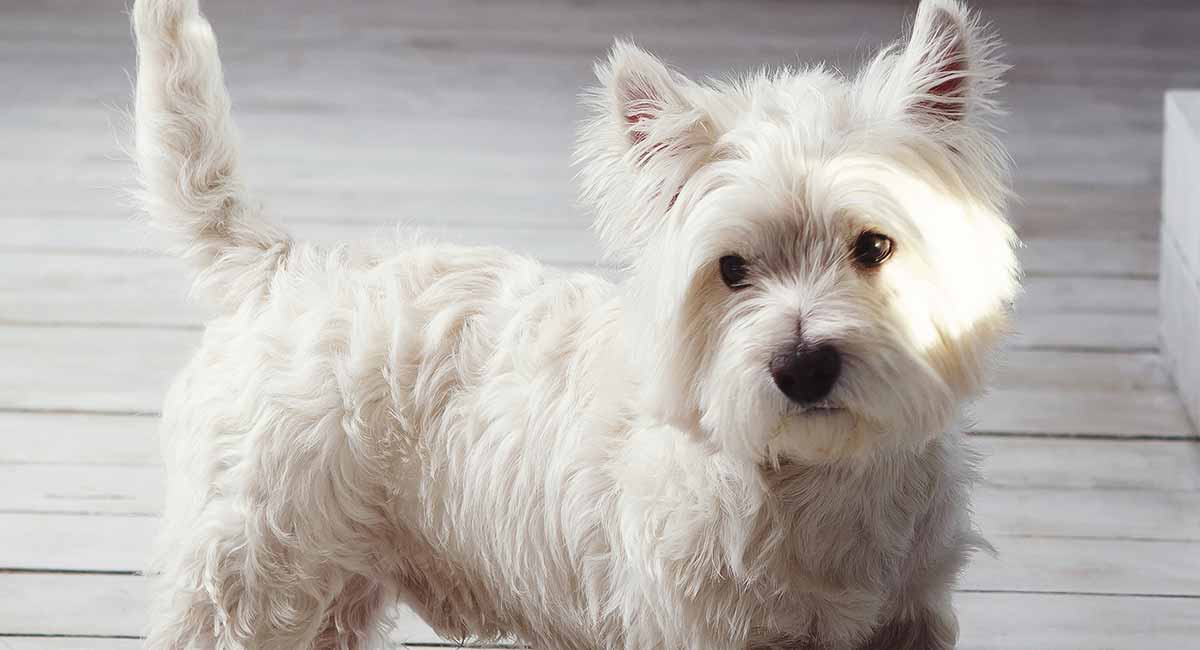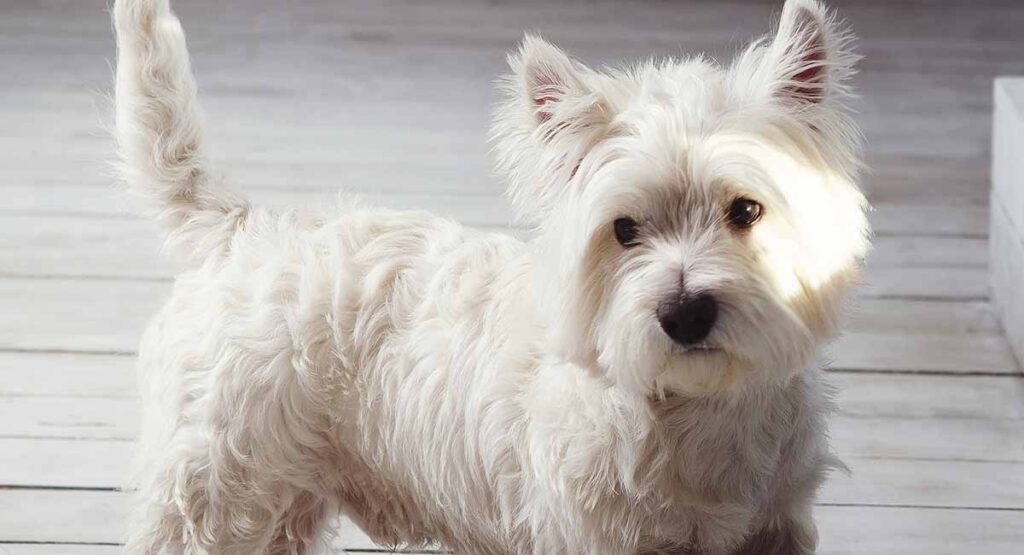 This final breed is a cross between the West Highland White Terrier (or Westie) and the American Staffordshire Terrier.
This mix is another smaller choice, as the Westie parent can be as little as 10 inches tall. Westies require a lot more grooming than Amstaffs, so the brushing needs should be judged by its coat length.
This mix is playful by nature and loves to exercise, although they won't need quite as much as some of the other mixes here, despite their tirelessness.
They are an independently natured breed, which can make training tricky, but they are very intelligent.
Early training and socialization is a must.