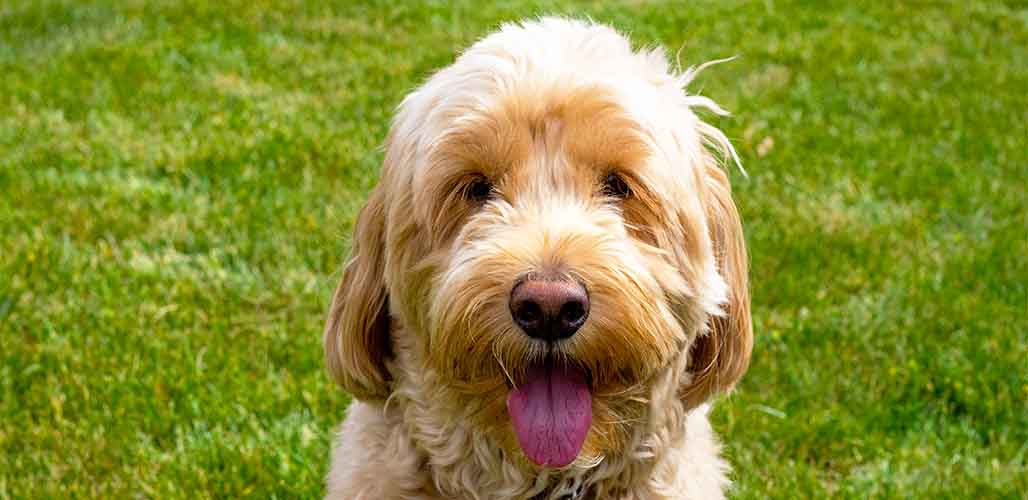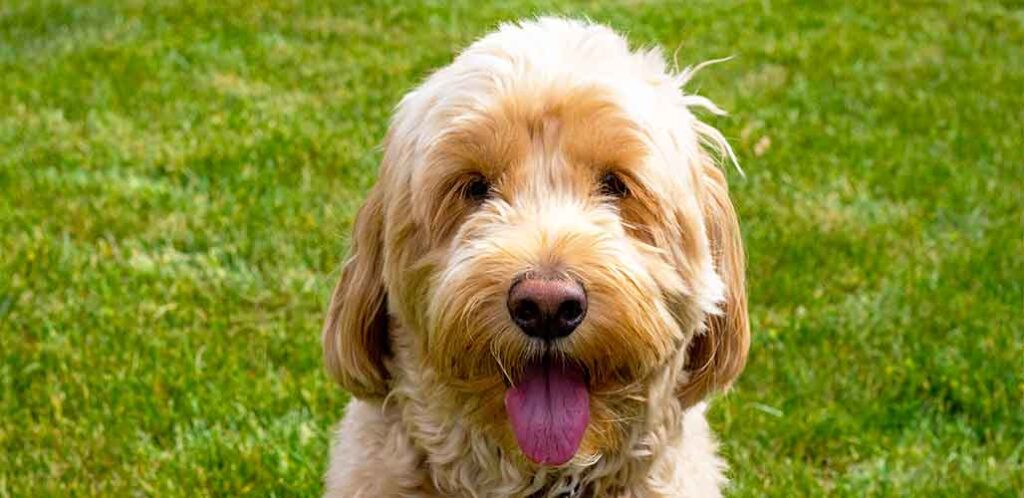 An adult Mini Goldendoodle is a smaller version of the popular mix between a Golden Retriever and a Poodle. The difference is that the Poodle parent is a Miniature or Toy Poodle. These adorable dogs often look just like teddy bears! But, just because they're cute doesn't mean they're right for every home. In my experience, these little dogs have just as much energy as larger varieties! So, new owners need to do plenty of research before committing to a puppy. In this guide, I'll help you get started on this, telling you everything you need to know about the adult mini Goldendoodle, so you know what to expect when your puppy grows up.
Contents
At What Age is a Mini Goldendoodle Considered an Adult?
Interestingly, smaller dogs mature faster than larger ones. So, a Mini Goldendoodle will usually reach their full size before the standard version of this mix would. They will do most of their growth in the first six months and will reach full size between 11-13 months of age. So, this mix is generally considered an adult when they're around 1 year old.
Of course, it's worth bearing in mind that first generation mixes can be less predictable. If they take after their larger Golden Retriever parent, adulthood can take a little longer to arrive. Later generation mixes tend to be more predictable and smaller in size. So, they'll be closer to this 1 year average.
How Big is an Adult Mini Goldendoodle?
When it comes to mixed breeds, the size of each parent is the best indicator of how big your fully grown dog will be. First generation pups can look very different from one another. But with each subsequent generation, a dog's size and other characteristics will be more predictable.
An adult Mini Goldendoodle will be between 14 and 17 inches tall and weigh in the 25-to-35-pound range. Dogs that are smaller than this are usually classified as a Toy or Teacup version.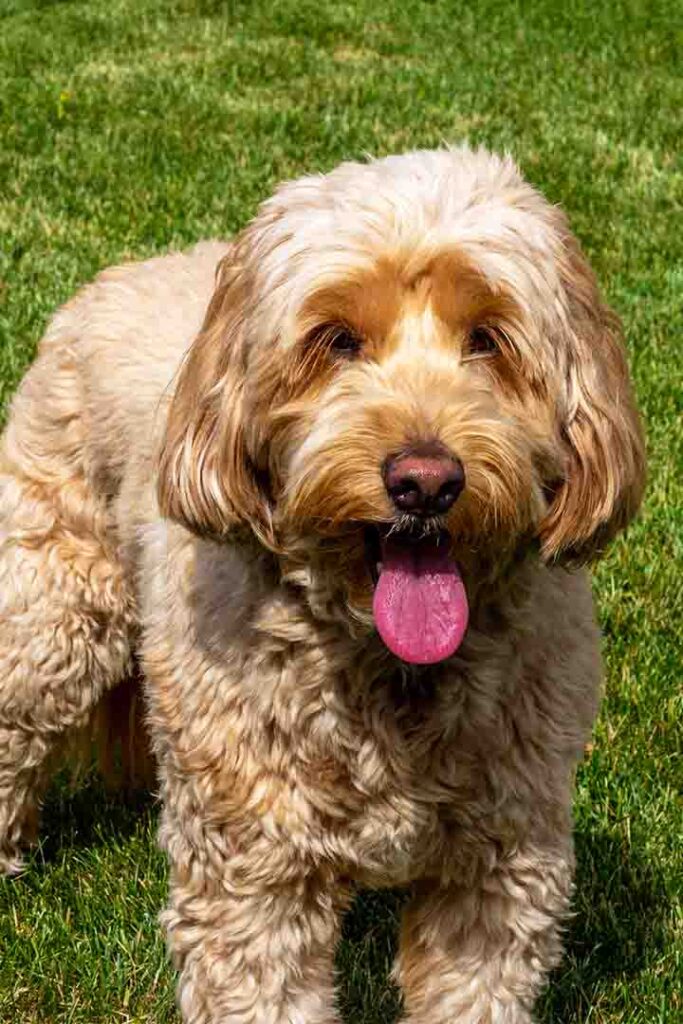 Coats and Colors
Aside from their sweet, friendly nature and fluffy, teddy bear looks, Mini Goldendoodles are sought after for their low-shedding Poodle coats that come in a rainbow of colors. Both the Golden Retriever and the Poodle have shades of red, cream, and apricot in their lineage, but the Poodle line brings black, white, blue, grey, silver, sable, and brown into the mix. There are also a variety of patterns in these various colors.
The Goldendoodle coat also comes in a variety of textures. They can have curly, wavy, or straight hair, dependent upon the genes they inherit from each parent. However, since both the Golden Retriever and the Poodle carry long hair genes, all their offspring will have a longer coat.
Will a Mini Goldendoodle Puppy's Coat Change as an Adult?
Until they're about 6 months old, puppies have a soft and silky coat. But somewhere usually between 4 and 8 months, they'll start to get their adult coat which is stiffer and thicker than the puppy coat.
Depending on the dog, the change can be gradual and take several months. Or it can happen quite suddenly. The coat change can also be drastic or barely distinguishable from their puppy coat. It will vary from one dog to the next, and the level of change will depend on the type of adult coat your pup inherits! Taking a closer look at the parents can help you predict this.
Do Adult Mini Goldendoodles Shed?
Doodles are often touted as having a non-shedding coat, a highly desirable feature for many pet owners. However, all dogs, including Goldendoodles, will shed. How much they shed depends on the type of coat. A dog who inherits the Golden Retriever's straight coat will shed a lot. Those who have a curly or wavy coat will shed very little.
Like all breeds, regular grooming can help to control shedding levels. Even if your dog has a curly coat and doesn't shed much, grooming is vital for preventing knots and tangles. I'll take a closer look at this process in a moment!
Are Adult Mini Goldendoodles Hypoallergenic?
The truth is there is no such thing as a hypoallergenic dog. It's not the fur that causes pet allergies, but the small piece of dander attached to each hair released into the air when a dog sheds. In some cases, it's not the dander but the dog's urine or saliva causing the allergic reaction.
The best way to determine if you are allergic to a specific dog is to spend time with them before bringing them home. Dogs with curly fur are less likely to trigger allergies, since shed dander can get caught and trapped in their curls, but their fur does require more grooming. So, you'll still spend time up close to those allergens.
Grooming an Adult Mini Goldendoodle
The puppy coat starts to shed once the adult Mini Goldendoodle coat starts to grow in. Instead of falling to the floor as they begin shedding their puppy coat, the fur tends to get caught in the newly acquired adult coat. If not groomed at an early stage, this creates tangling and matting.
When grooming, pay particular attention to under the ears and tail and the backs of the legs. The best grooming methods will depend on the type of coat your adult dog inherits. Straight fur can be brushed all over with a detangler, but knots in curly fur might need to be teased out more gently. The curlier the fur, the more frequent your grooming sessions will need to be.
If you don't groom a curly coated dog often enough, they can develop tangles that turn into matted fur over time. Not only is this painful for your dog, but it will require the coat to be shaved off. So, don't neglect grooming your adult Mini Goldendoodle!
How Much Exercise Does an Adult Mini Goldendoodle Need?
As the offspring of two intelligent and active breeds, this mix has plenty of energy to burn. Although they are smaller than the standard variety, a Mini Goldendoodle still needs regular exercise. Once they've reached adulthood, they require 30 to 60 minutes of activity once or twice daily.
Dogs that don't get enough exercise tend to become overweight or obese, leading to a long list of health problems, including heart disease, diabetes, kidney disease, and many types of cancer. Fortunately, these dogs enjoy a huge range of exercise, such as swimming, running, training games, and more!
Diet and Feeding
These little dogs love to eat, but they should get between one and a half to two cups of dry food per day depending on their size. A basic rule of thumb is to give your dog one cup of food for every 15 pounds of body weight a day. So, if your adult Mini Goldendoodle weighs 30 pounds, give him one cup of food twice daily.
As an adult, they need fewer calories and less frequent meals than they did as a puppy. They're less active and no longer growing. Ensure you're giving your adult dog a commercial food specifically formulated for adult dogs based on their size. This mixed breed can be prone to having a sensitive stomach, so avoid giving them human food as treats.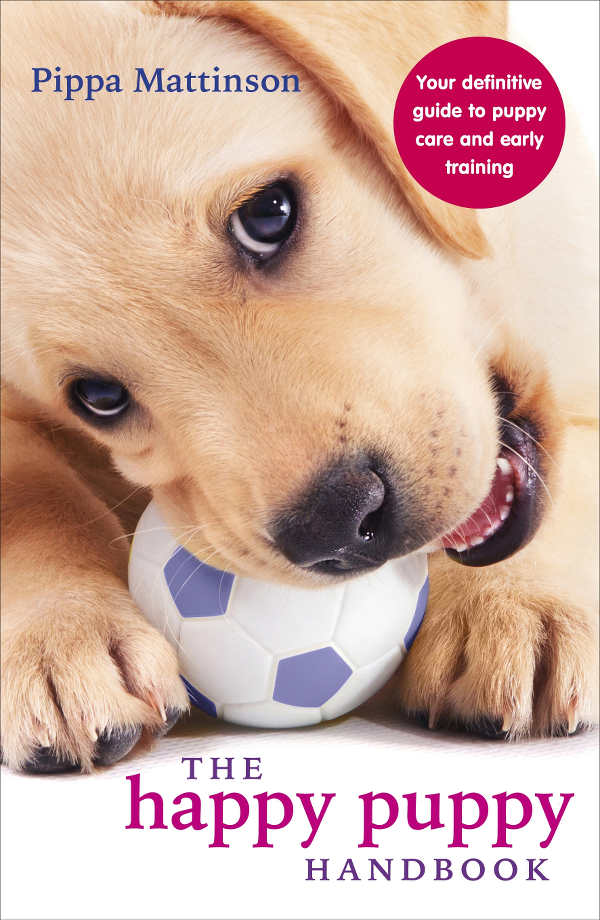 Subtract any training treats from their overall calories and monitor their weight to adjust their meal sizes if necessary. You can also speak to a trusted veterinarian for further help with monitoring the most healthy weight for your dog.
Adult Mini Goldendoodle Lifespan
Miniature Poodles have a lifespan of 13 to 15 years. Golden Retrievers live 10 to 12 years on average. Smaller dogs tend to live longer, as do mixed breeds compared to purebred dogs, but numerous factors can affect how long a dog will live. Breeding plays a role, as does lifestyle and quality of care.
The Mini Goldendoodle's lifespan average is between 12 and 16 years of age. But, there will be individual dogs that fall outside of this boundary. Choosing a healthy puppy and giving them the best possible care (including proper diet and exercise) will help to extend the lifespan of your dog.
Adult Mini Goldendoodle Facts and Care
This mix will become an adult at approximately one year of age. Once fully grown, they'll be between 14 and 17 inches tall and generally weigh in the 25-to-35-pound range. Ensure your dog is now getting adult-formulated food. Puppy food contains more calories, and you don't want your adult Mini Doodle packing extra pounds on his small frame.
Are you currently preparing for your puppy to enter their adult years?
More About Goldendoodle Mixes
All of the Mini Goldendoodle colors
References