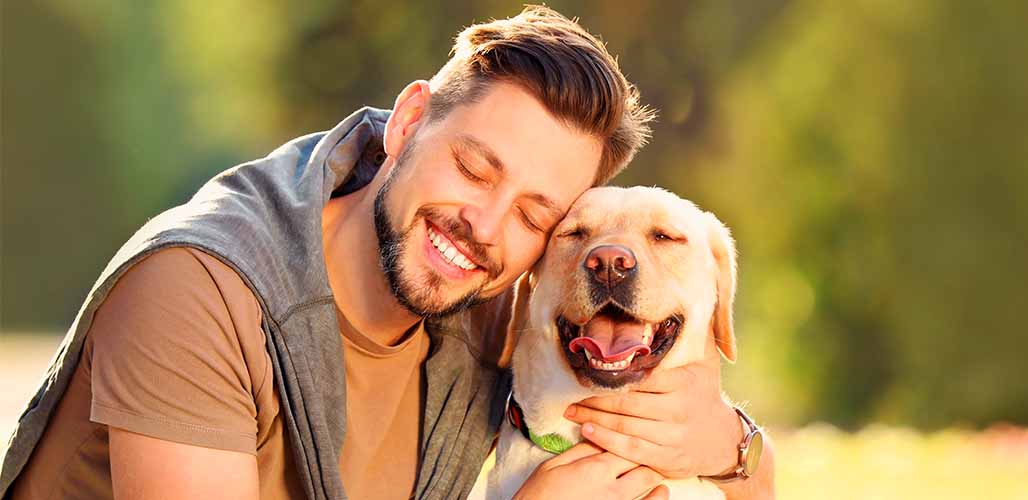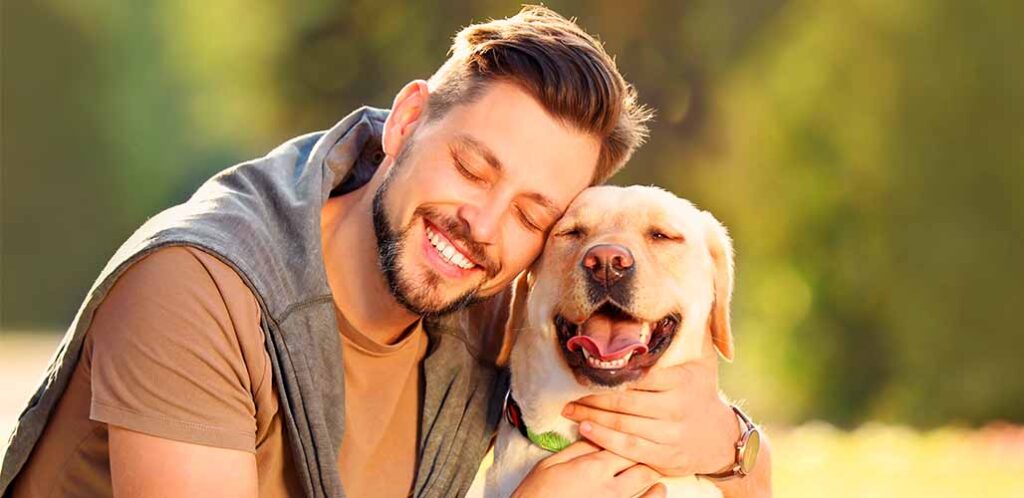 Why are Labradors so friendly? Labrador Retrievers have a well-earned reputation for a loving, affectionate temperament! They were bred throughout their history to work cooperatively with their human handlers. And needed to get along with other dogs and strangers too, to do their job well. Which has resulted in a rather social family pet. Today we'll look at how the Labrador's friendly personality have been developed, and what makes them such a good natured companion.
The Labrador Retriever is one of the most popular breeds in the world. Most people love Labs because of their wonderful personalities. In fact, their winning personality has also made them a popular candidate for mixed breed dogs, including the Labradoodle. But, is the Labrador's temperament down to nature or nurture?
The Friendly Labrador Retriever Temperament
Friendliness is one of the most well known traits to belong to the Labrador breed. Labs are very social dogs that don't know a stranger! They're affectionate to their closest family, but also to children and strangers. This is exactly why Labs aren't known to make great guard dogs!
As well as getting along with people, Labs are known to get along well with other animals. This includes other dogs, cats, and smaller pets. Labradors are known for being gentle and playful, particularly to animals and people that they grow up with.
On top of this, you can expect a Labrador to be an energetic, intelligent dog. They need plenty of exercise and mental stimulation every single day in order to stay happy and healthy. Providing adequate exercise and mental stimulation can also stave off unwanted behaviors, such as chewing, digging, barking, and so on.
Why Are Labradors So Friendly?
Purebred dogs have been bred over generations to display certain traits. But, these aren't just physical traits. In fact, a predictable personality and temperament is a huge selling point of choosing a purebred dog. Particularly if you have other pets at home, young children, or spend a lot of time around other people.
So, to understand why Labradors have their people-oriented temperament, we need to look at their breed history and the many working roles they've been bred to do.
However, there are other factors that can influence an individual Labrador's personality. In particular, their training and early experiences can play a large part. So, let's take a closer look at the Lab's history, and how to achieve a friendly temperament through training and socialization as a puppy.
Why Are Labs so Friendly – The Impact of Breed History
Labradors and their early ancestors have worked alongside humans for centuries. Though their working roles have changed slightly over time, all roles have required intelligent, people-oriented dogs that are eager to please and help! Let's look at some of the Labrador's most prominent roles throughout history, and why a friendly personality was so important in each!
The Earliest Labrador Ancestors
Modern Labs descend from dogs that worked alongside humans in Newfoundland, Canada. These dogs, in turn, are said to descend from dogs brought across from South West England by settlers. These settlers were predominantly fishermen, and their dogs were known as the St John's Water Dog. Sadly, this breed is now extinct, but their traits live on in our modern Labs!
Early Labrador ancestors in Newfoundland worked with their fishermen owners to retrieve equipment and fish from the water. But, they were said to be just as skilled on land! These dogs had to cooperate with their owners, which required a friendly, eager to please personality, and the ability to pick up new tasks quickly.
Why Are Labradors So Friendly As Retrievers?
The Labrador breed began to develop when St John's Water Dogs were shipped to England by the 2nd Earl of Malmesbury, James Harris. Harris bred these dogs to use as shooting companions and game retrievers. And he wasn't the only one!
Scottish Duke Walter Scott also began breeding St John's Water Dogs as working companions. In time, Harris and Scott met and combined their breeding efforts to create the official Labrador Retriever. In these early days, Labs were sporting companions on hunts and shoots.
As well as being athletic and intelligent, Labradors had to form strong bonds with their owners, and work closely alongside them. Having a disobedient dog on a hunt could spell disaster! So, friendly, eager-to-please dogs was vital for the safety of people and dogs alike on these trips.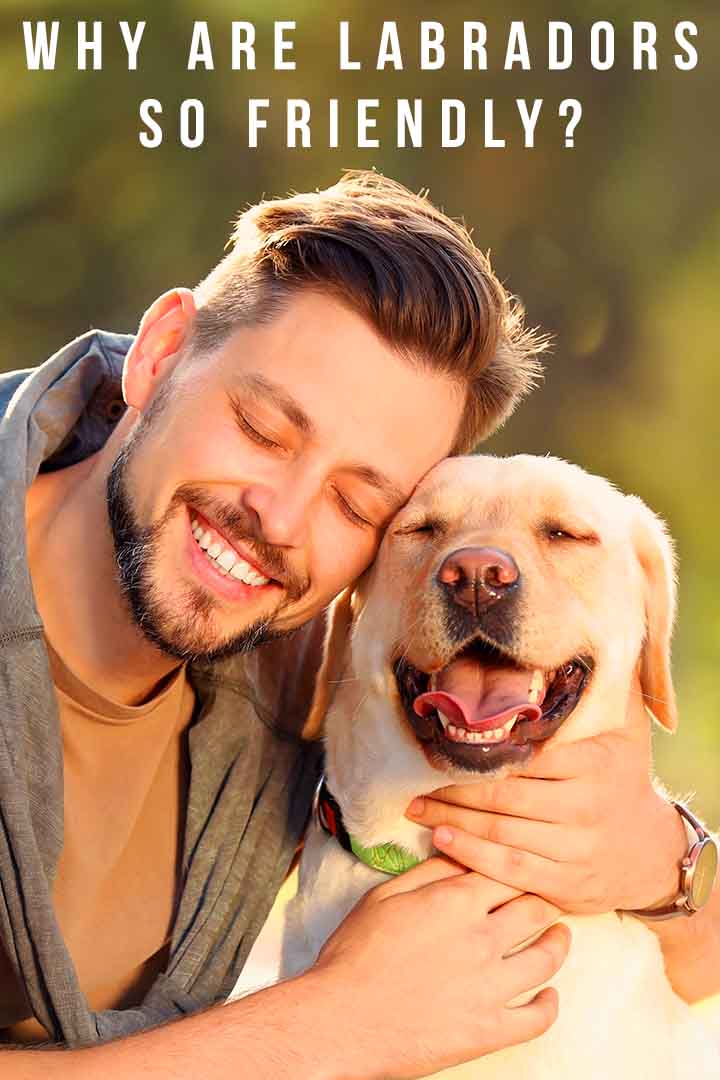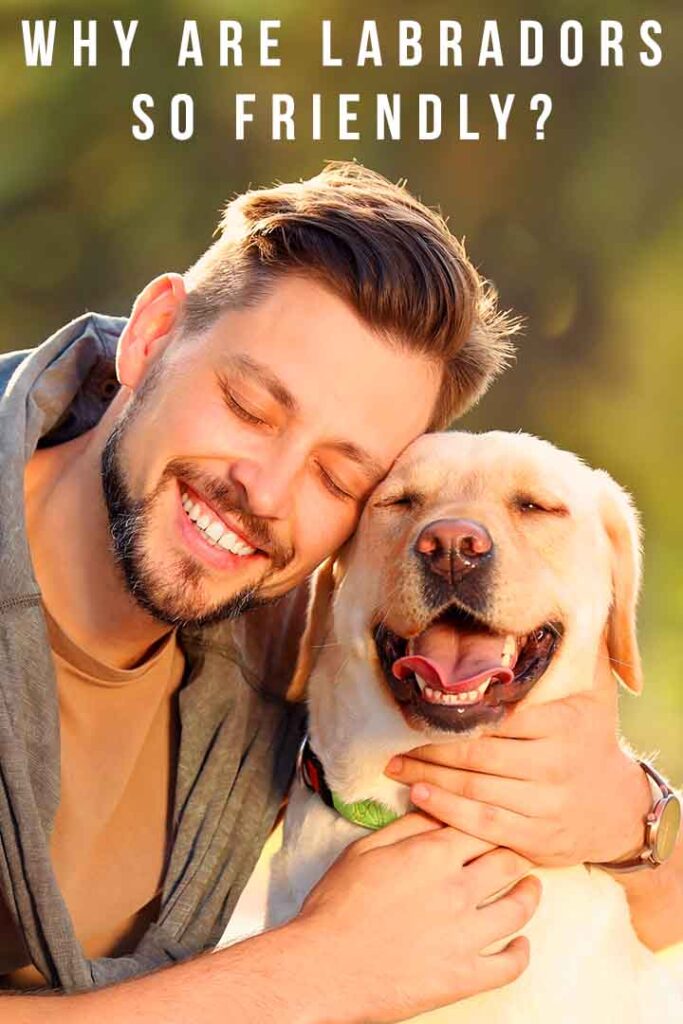 Changing Roles
Some Labradors still thrive as retrieving and sporting dogs today, but throughout their history, other working roles have become more common. Here are some of the Labrador's most frequent career paths:
Guide dogs
Search and rescue
Scenting dogs
Mobility assistance dogs
Medical assistance dogs
Therapy dogs
You'll notice that, despite their differences, all of these working roles share one common element – the need to work closely alongside people. And, to thrive in these roles, a friendly personality is a must. So, when choosing and breeding Labs for these positions, it's natural that people would prioritise temperament as a key attribute.
Why Are Labradors So Friendly As Companions?
Another key role that modern Labs fulfil, that we haven't yet touched on, is being a companion dog! Despite their variety of working roles, many Labs will instead thrive as a family pet. Though personality and daily life will vary for Labs who are pets, most owners choose Labradors because of their friendly temperament.
So, when breeders are choosing dogs to breed, they will often prioritise a friendly, affectionate temperament.
Are All Labradors Friendly?
Though Labradors are known for their friendly personalities, not all Labs are guaranteed to be as friendly as you might expect. Breeding and upbringing can play a huge part in your Labrador's personality. Aggression in dogs is an ongoing topic of study and is still not yet fully understood. But, many studies suggest that factors like early experiences, fear, and health can impact aggressive tendencies in dogs.
Despite this, many studies into canine breed aggression have consistently scored the Labrador below average in terms of aggression towards owners, strangers, and other dogs.
To get a friendly Labrador, you should take plenty of time and care choosing a reputable breeder. But, it's also important to raise your Labrador in the best way possible, socializing them well and using positive reinforcement training methods.
Breeding For Friendly Labradors
The best breeders will prioritise the health and temperament of their dogs and puppies above all else. So, they will only breed from healthy, friendly Labs. Unfortunately, there are many disreputable breeders out there who will disregard these things, and only produce puppies to profit from them. This includes puppy mills and pet stores.
Choosing a puppy from a reputable breeder will increase your chances of bringing home a healthy, friendly, and social puppy. These breeders will be able to provide evidence of health testing, but will also begin socializing their puppies to a family environment. They will be happy to let you see where the puppies are kept and meet at least the mom, if not both parents. The parent dogs and puppies should all be friendly and treated like a loved part of the family.
Puppy mills and disreputable breeders often won't pay out for health testing, and will usually not give their puppies a great start to life. They may keep the dogs and puppies outside, away from their home. And, they may breed from aggressive or nervous dogs, simply to get puppies to sell. This can lead to nervous, fearful, and aggressive puppies. If you think you're visiting a puppy mill, it's best to leave and look elsewhere for your future companion.
Socializing a Friendly Labrador Puppy
Socialization involves introducing your Labrador Retriever to new experiences and things from a young age, in a positive way, to reduce fearfulness in the future. Puppies have a fear period between 8 and 12 weeks. So, during this time, positive and negative experiences can have a big impact on your pup's worldview.
During this time, introduce your Lab to new people both in and out of the home. Keep all experiences happy and positive. If your puppy seems nervous or scared, start from a distance and move closer in small steps as they become comfortable.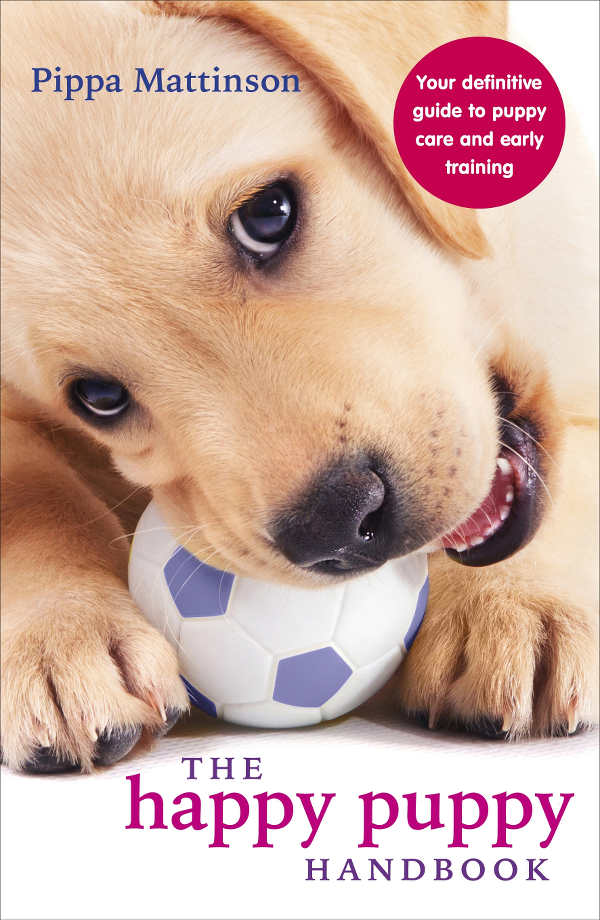 Socialization doesn't just involve people. You should socialize your Lab to various animals, vehicles, environments, clothing, noises, and so on. A well socialized Labrador is more likely to grow into a friendly, confident adult, who feels comfortable going into new situations and meeting new people.
Choosing the Right Training Methods
As intelligent, eager to please dogs, Labradors are known to pick up training quickly. Proper obedience training is important, since Labs are large dogs that can easily, accidentally hurt small children or elderly family members by jumping up or playing too roughly. But, the training methods you choose can impact your dog's temperament.
Studies have found that aversive methods and punishment-based methods are more likely to lead to lower levels of trust, increased stress, and unwanted behaviors. So, Labs trained with these methods may be less friendly and open.
Labs are very food-oriented dogs. So, they will most often take strongly to positive reward training methods. This training method will also encourage the strong bond between you and your Lab!
Why Are Labradors So Friendly?
There are lots of factors that can influence a dog's temperament. Good breeding, reward-based training methods, and positive early experiences can go a long way to producing a happy, confident Labrador.
Do you have any tips for raising a friendly Lab? We would love to hear about your Labradors in the comments!
Readers Also Liked
References and Resources