Dog bite statistics are interesting for all kinds of reasons.
They can help us decide whether our children are the right age to get a dog, or which breeds we feel confident raising.
On a larger scale, identifying patterns in dog bite statistics helps legislators formulate laws regulating or banning certain breeds.
Focus of This Guide
This article focuses on dog bite statistics from the United States, Canada, Australia, and Europe.
Dog bites occur all over the world of course.
But researchers in countries with large feral dog populations, or widespread rabies, tend to have different priorities when collecting dog bite statistics.
So they are outside the scope of this article.
Understanding Dog Bite Statistics
Statistics are a way of presenting easily digestible information about large volumes of data.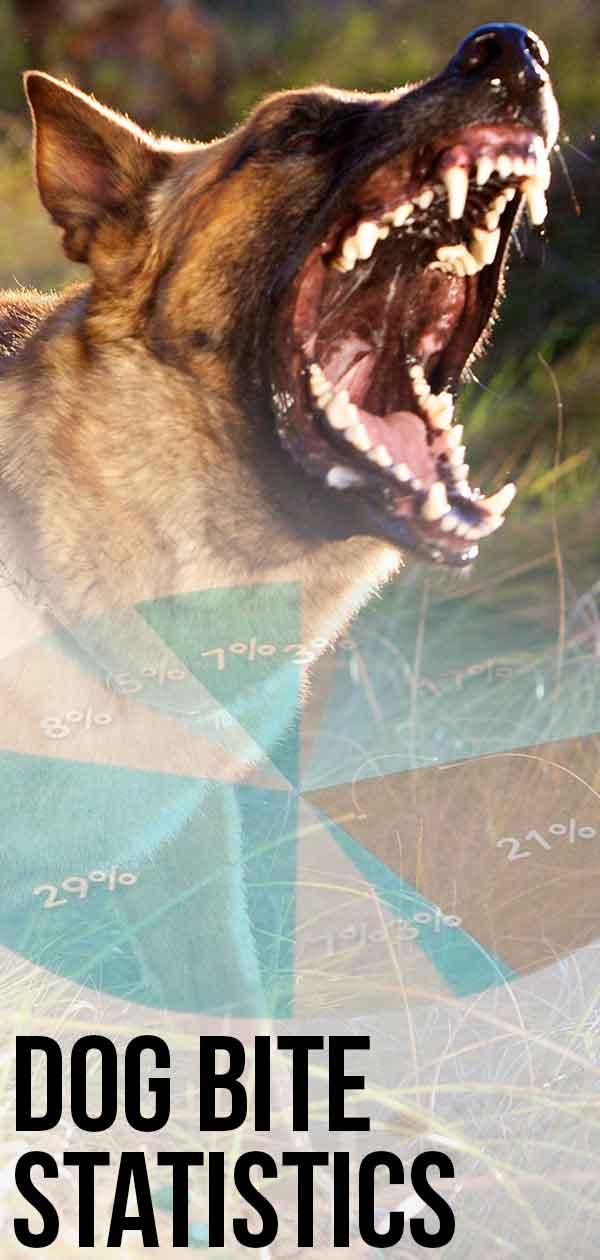 They're an interesting way of finding and describing patterns or trends, and quantifying risk.
But they're not infallible.
Factors to Consider
Studies into dog bite statistics can produce misleading results.
For example if they rely on information about a very small number of dogs to make sweeping generalisations about lots of dogs.
And the quality of statistics generated by interviewing dog owners or bite victims depends on some factors.
Like how reliable the interviewees' memories are, and perhaps their own subconscious bias.
The best statistics are impartial. But they can be hard to come by.
Sources Of Dog Bite Statistics
In most states of America, doctors are required by law to report dog bites which require any kind of medical attention to their local animal control service.
These reports are a good impartial source of data.
Doctors in the U.K. aren't under the same obligation. Only dog bites which require hospital admission are recorded.
So our overall picture of dog bite statistics in the U.K. has less information in it.
With all that being said, let's look closer at what we do and don't know about dog bite statistics.
Dog Bite Statistics From The U.S.
According to information published in 2014, around 4.5 million people in the U.S. are bitten by dogs every year.
In 2008, 316,000 people needed emergency room treatment for dog bites, and 9,500 were hospitalized.
Dog bites account for 1% of all injury-related emergency department visits in the United States.
In statistics from the U.S., men and women are usually equally likely to be bitten by dogs.
It is estimated that 10-20 people in the U.S. are killed by dog attacks each year.
Dog Bite Statistics From Canada
In Canada, the most recent dog bite statistics held by the Canadian Hospitals Injury Reporting and Prevention Program relates to 1996.
Dogs injured 1,237 people in 1996. But the data doesn't specify what proportion of these were bites.
Men were more likely to be injured by dogs than women. But this was true of all types of injuries.
Dog Bite Statistics From The U.K.
In the three years up to 2018, the number of people hospitalized due to 'dog bites and strikes' in the U.K. has increased from around 6,700 to around 8,000 per year.
This surge could be due to the increased popularity of small dog breeds among city dwellers.
The French Bulldog has recently overtaken the Labrador Retriever as the UK's most popular dog. And owners may mistake small breeds for being less likely to bite.
In statistics from the U.K., men are more likely to be bitten by dogs than women.
21 fatal dog attacks occurred in the U.K. between 2008 and 2018.
Statistics About Dog Bites To Children
The scientific literature contains mixed messages about whether children are more likely to be bitten by dogs than animals.
Several papers in the sources at the end of this article assert that children are much more likely to be bitten than adults.
Others, like this one, say that half of dog bite victims are children. Which makes them equally likely as adults to be bitten.
Possible Explanations
One possible explanation is that victims have been grouped into brackets. This isn't always clear in the studies.
Brackets are along the lines of 0-18 years, 18-30 years, 31 – 60 years and 60 years plus.
So, say 50% of dog bites happen to people in the 0-18 years bracket, and the rest are evenly distributed between the other three. Then children would be much more likely any other age bracket to get bitten. But equally likely compared to all adults taken together.
Moreover, children are over represented in the group of victims who need medical treatment or who die.
In other words, dogs may or may not be more likely to bite children than adults.
But the consequences for children are more severe when they are bitten.
More Statistics About Dog Bites To Children
It's hardly surprising then that statistics about dog bites to children are of particular interest to many researchers.
Here are some more things we have learned:
Half of dog bites to children were delivered to a child the dog knew well. A further quarter were delivered to children the dog knew somewhat.
Most dog bites happen at home, to children who were unsupervised at the time of the incident.
Children are more likely to be bitten on the head or face than adults. Adults are more likely to be bitten on the hands, arms, feet and legs.
Of all children, boys between 5 and 12 years old received the most dog bites.
Shifting Risks
A 2012 study of children treated at the Children's Hospital of Philadelphia found a distinct change in dog bites as kids got older.
Children under seven years old were more likely to suffer bites on the face or head.
And they were more likely to have tried to interact with the dog just before the bite happened.
Dogs were likely to have been lying down before the bite happened. This suggests young children tried to intrude on them while they were in bed or sleeping.
Children over seven years old were more likely to be bitten on the hands, arms, feet and legs.
They were less likely to be interacting with the dog immediately beforehand. But, more likely to have been on the move, for example running or cycling.
Protecting Children From Dog Bites
It's clear that we owe it to our children to teach them how to interact properly with dogs.
Children and dogs don't speak the same language. And young children don't instinctively understand when a dog's body language is telling them they've had enough.
Even kids who have been taught how to approach dogs safely have unreliable memories and poor impulse control.
They can make bad mistakes with good intentions. Like trying to take a dog's toy off them, in order to throw it again.
How To Help
So an adult must always, always supervise dogs and children.
Which means we ourselves need to recognise the signals our dogs give us when they're scared, threatened, or fed up.
We owe that to our dogs. So they're not pushed to a point where they resort to biting.
Behavior Signals To Look For
Signals that a dog is afraid, nervous, or wants to be left alone include:
Growling
Flattening back their ears
Crouching and trying to crawl away
Standing with muscles tensed
Raising the hairs on their back
Moving away and rolling onto their side
Yawning, if not tired
Licking their lips, if not hungry
Carrying their tail down between their legs
Keeping their head down and looking away
Pointing their body away, but trying to keep their eyes on you – sometimes called 'whale eye' or 'half moon eye'.
Young children can't remember all of this information.
What's more they can mistake body language like 'whale-eye' for simply being cute with big eyes.
And of course, we comfort our kids with a cuddle when they're scared.
So even when a child correctly sees that a dog is frightened, they might do the wrong thing next, by trying to comfort them with a hug.
Dog Bite Statistics For Adults
Let's look at adults next.
According to one review of cases in Florida, the circumstances most likely to precipitate a dog bite were inappropriate behavior management and breaking up dog fights.
Inappropriate behavior management includes:
rough housing
moving a dog against its will
or attempting to pet them while they are eating or chewing on a toy.
Behavior Before the Bite
In 2015, researchers in the Czech Republic studied how people had been behaving just before they received a dog bite to the face.
Three quarters of cases involved the owner bending over the dog.
In one fifth of cases they had put their own face close to the dog's face just before they were bitten.
Trying to maintain prolonged eye contact was another risk factor for dog bites to the face.
One study in the UK found that dog bites to humans were more common in multi-dog households.
Impact of Our Personality
The same study also looked at possible links between human personality and the risk of receiving a dog bite.
They reported that people who described themselves as emotionally unstable were more likely to receive dog bites.
This needs further research. But it could be that nervous or anxious people are more likely to raise nervous or anxious dogs.
Dog Bite Statistics By Breed
In the study at Philadelphia Children's Hospital, bites were most likely to have been received from medium dogs. Followed by large, then small, then very large dogs.
But, this could be simply reflect that medium sized dogs are the most frequently owned. Followed by large dogs, and so forth.
Where the breed of dog was recorded, 28% of bites were delivered by mixed breed dogs.
Of the bites by purebred dogs, Pitbulls delivered just under a fifth.
In a 2014 review of cases at Phoenix Children's Hospital, 30% of bites were by Pitbulls. 25% were by dogs of unknown breed, and 14% by mixed breed dogs.
A later review of dog bites to the head and neck at University of California Davis hospital reported that nearly one third of the bites were inflicted by Pitbulls.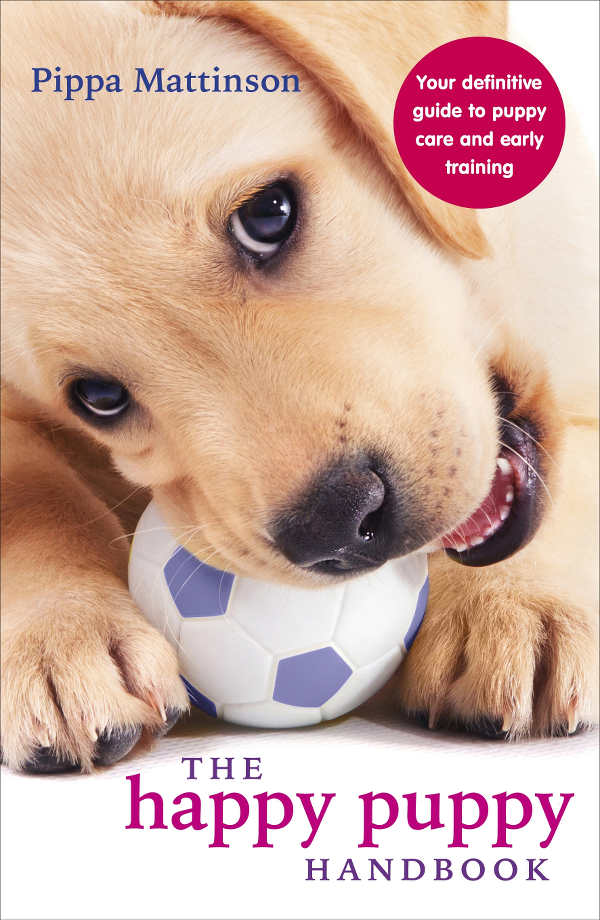 This study also reported that bites from Pitbulls were more complex and severe. And more likely to require specialist care from doctors.
Interpreting Pitbull Dog Bite Statistics
There's no denying that these statistics don't reflect well on Pitbulls. These powerful dogs are capable of a lot of harm.
And sadly, many Pitbulls have been badly raised. Or bred from parents with a known history of aggression, to increase the likelihood of them reacting aggressively.
Not all Pitbulls are aggressive. And it's a shame that so many dogs with great temperaments will get tarred with the same brush.
But nonetheless, many places have introduced regulations on owning Pitbulls. Or banned them outright, in order to protect people.
But does breed specific legislation work to change dog bite statistics?
Controlling Dog Bite Statistics With Breed Specific Legislation
Breed specific legislation can mean:
An outright ban on owning or breeding from named breeds.
Licenses for owning certain breeds.
Rules about keeping those breeds under control (such as always keeping them on a lead, or muzzled).
The problems with introducing breed specific legislation include:
obstacles to collecting reliable data to base it on,
incomplete breed registration,
incorrect breed identification,
and the complicating influences of experience, socialisation and training, health, and victim behavior.
How Some Countries Decide
In Canada, each municipality decides its own animal control measures. One study showed no difference in dog bite rates between municipalities with and without breed specific legislation.
This is corroborated by at least 4 other studies.
In Canada, fines for owners of dogs that bite (regardless of breed), and to a lesser extent licensing, were found to be much more effective at reducing numbers of dog bites.
The Netherlands replicate this. Here non-breed specific legislation has been more successful at reducing the frequency of dog bite injuries.
Conclusions
People are most likely to be bitten by dogs that they know, in the dog's home. As one study put it: dog familiarity does not confer safety.
Children are more likely to be bitten. And the consequences for them are more severe, too.
For this reason, always supervise children around dogs. Also, teach them how to understand dogs' body language and interact with them appropriately.
Breed specific legislation is not effective at controlling dog bite statistics. Licensing and fines may be more effective. But every single study in this article agrees that the most important thing is owner education.
We owe it to our dogs to learn how to understand them. That is the best way to reduce the odds of receiving a dog bite.
Now Over To You!
What do you think?
Have any of the statistics here surprised you? Will you be changing any of your behavior as a result of reading this article?
Let us know your thoughts in the comments box down below!
Readers Also Liked
References & Resources