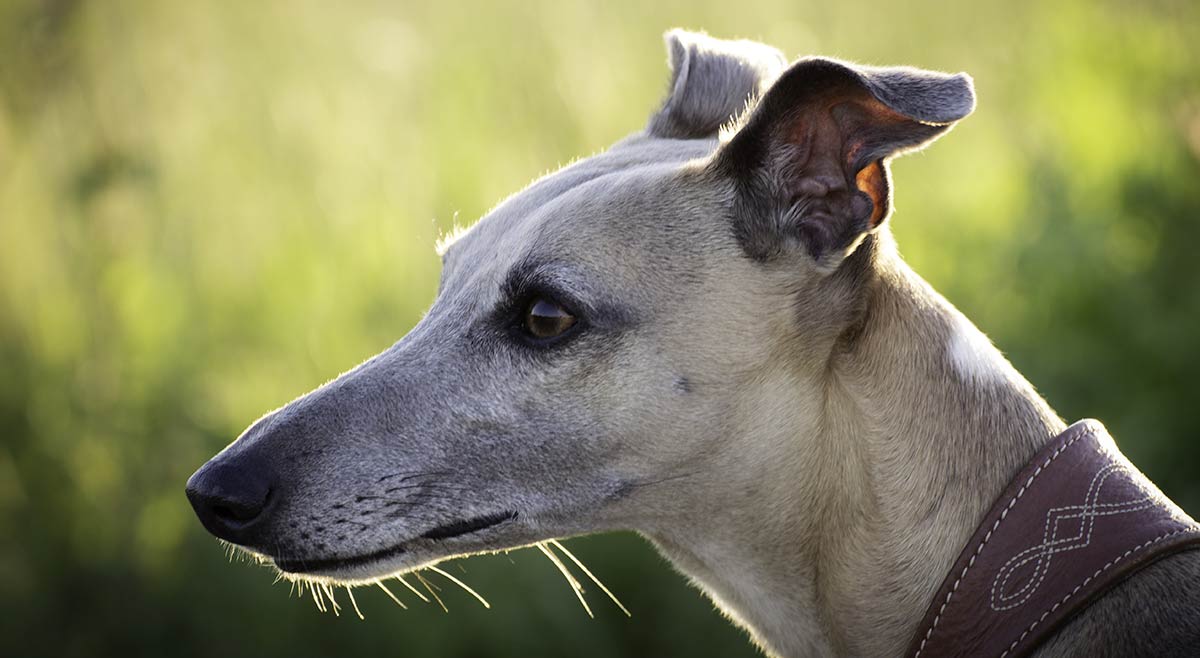 The dolichocephalic or long face dog has an elongated skull and jaw bones, which give them their characteristic long heads. Dolichocephalic dog head shapes are closer to the natural shape of their ancestor, the wolf. This protects them from the myriad of health problems caused by brachycephaly. Despite this, long faced dog breeds are gradually losing popularity to more brachycephalic breeds.
Long face dogs are often very graceful and elegant. Most belong to the sight hound group of dogs and are built for speed. Today we are going to take a look at dolichocephaly. We'll find out the pros and cons of longer noses on dogs, and help you to find your perfect long face dog breed.
Contents
Whippets are one of the most popular long face dog breeds in the world. The adorable puppies in this video are at that awkward, gawky age!
Dog head shape has been linked to both health and behavior. The implications of being a flat-faced (brachycephalic) dog are already being widely discussed, especially the risks to to their health. But is the long face (dolichocephalic) dog at the other end of the scale being exposed to unnecessary illnesses as well?
The long faced sight hound breeds are my favorite kinds of dog, especially whippets. So it's going to be interesting for me to have an objective look at what it means to be a long face dog. We'll uncover how differences in skull shape give breeds their characteristic appearance, which breeds are considered dolichocephalic, and why a long face isn't just about looks, but a matter of health and behavior too.
Long face dog breeds
There are dozens of dolichocephalic dog breeds, and here are my favorites! Let's get to know these breeds a little more, and see how distinctive their long faces are.
Afghan Hounds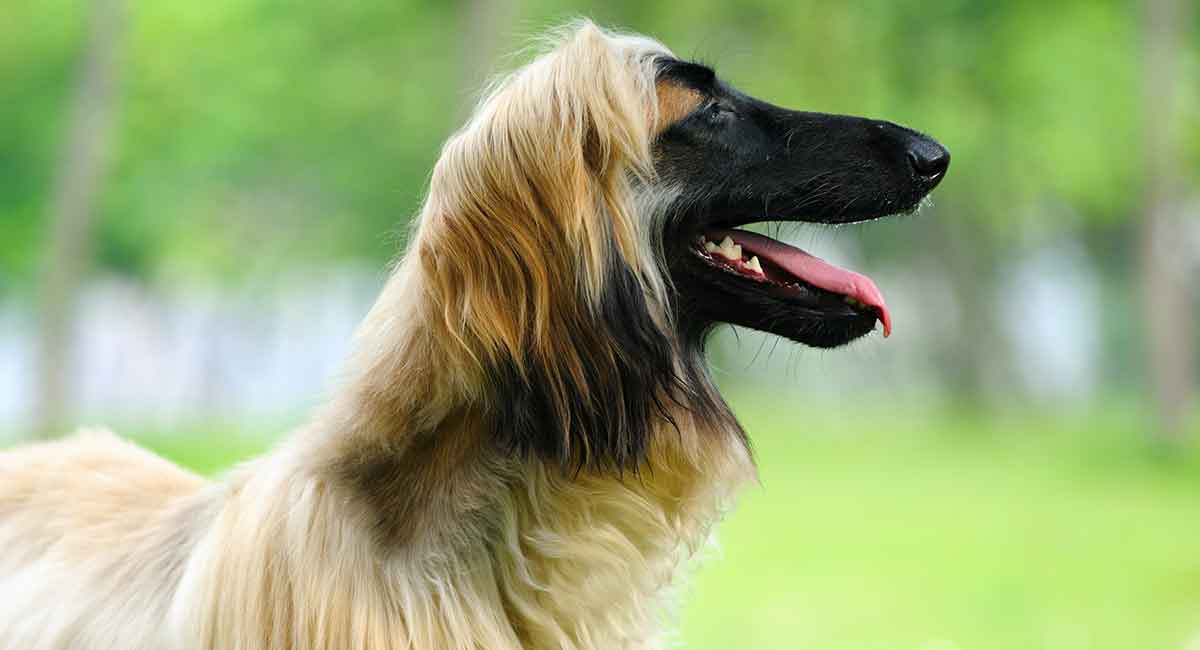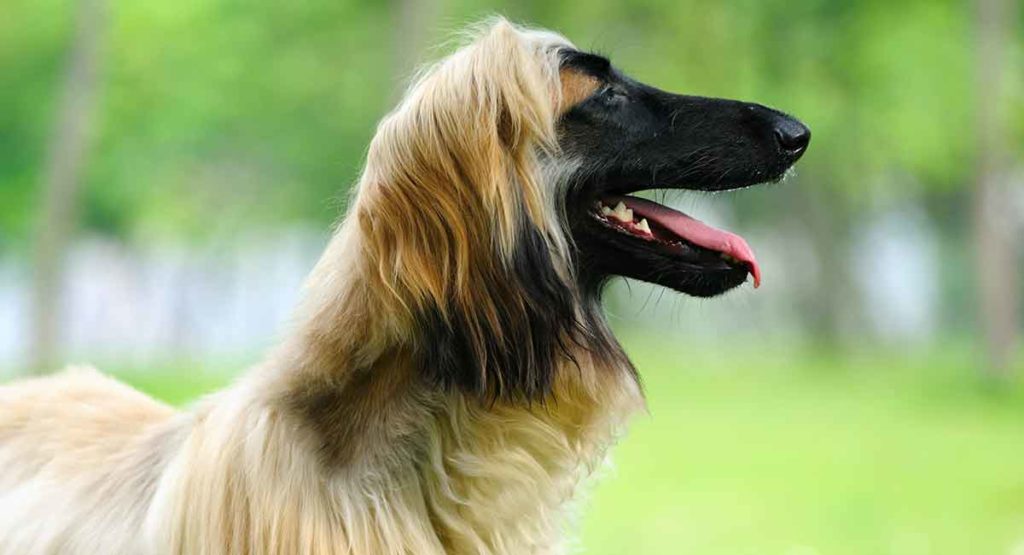 The gorgeous Afghan Hound is confident, kind and relaxed. Provided they have some time to spend outdoors using up all of their sprinting energy. They can also be very playful. Their long thing muzzles are highlighted by an amazing flowing coat.
Airedale Terriers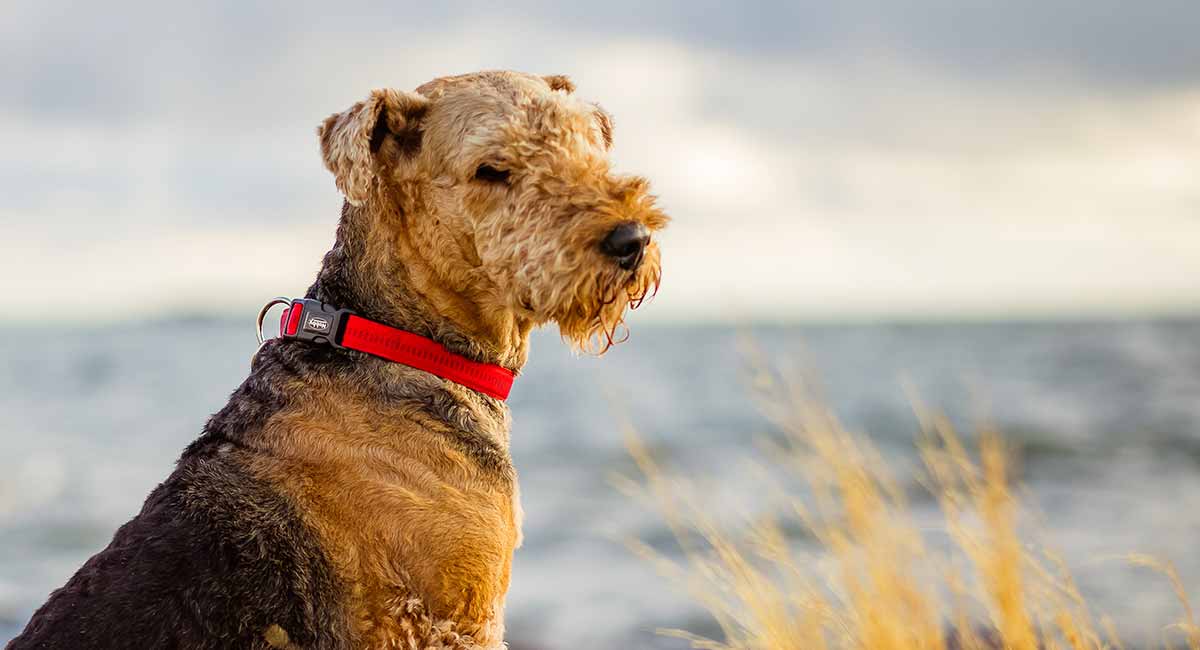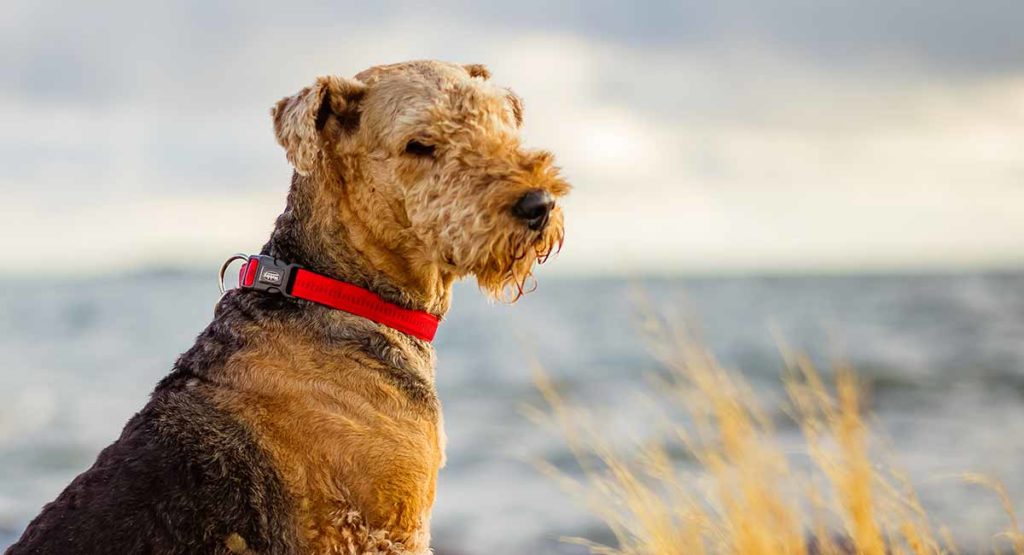 The strong, loyal Airedale Terrier is an excellent watchdog. They are fit dogs, with an athletic body and lots of enthusiasm to keep you company wherever you go. However, they are fairly independent too, and do best with lots of socialization and recall training from a young age.
Basset Hounds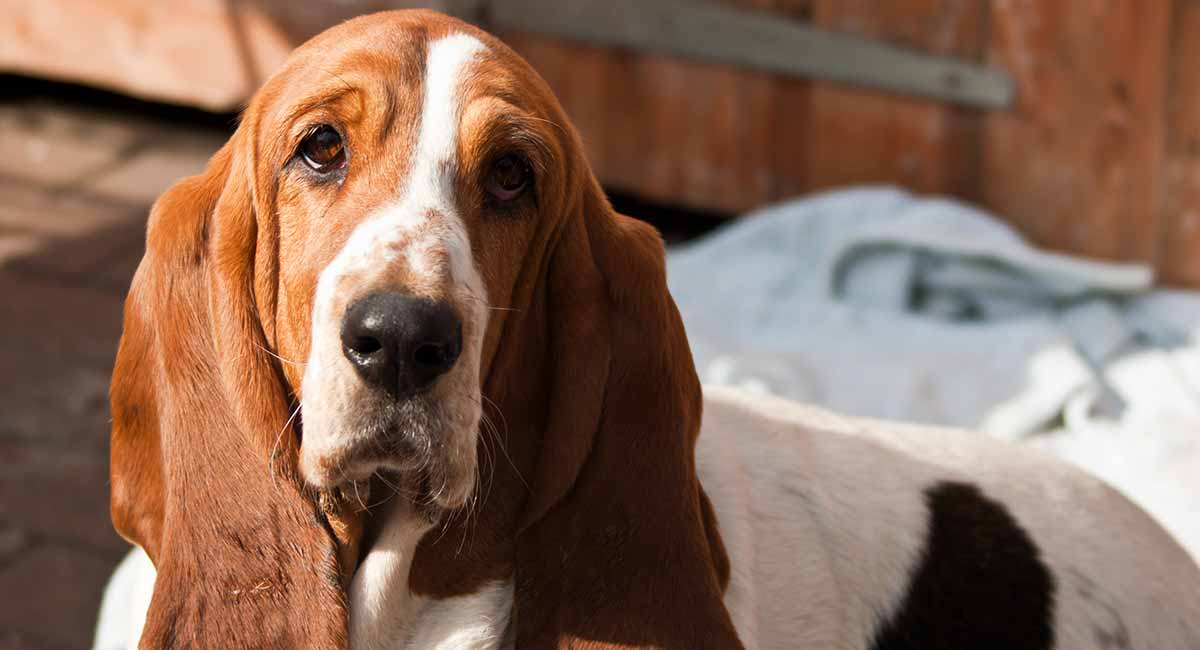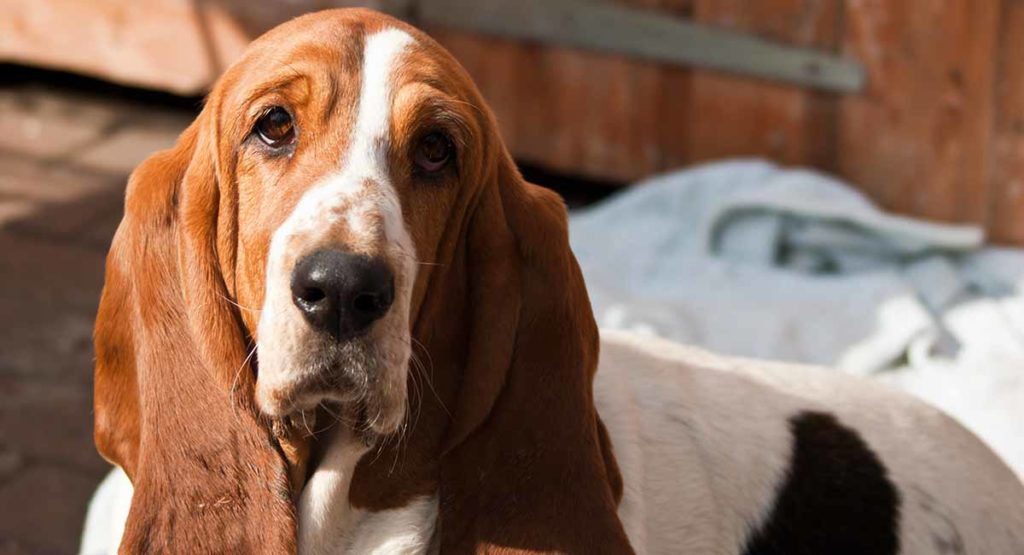 The beautiful Basset Hound has a soulful expression and kind demeanour. They are charming little dogs, but unfortunately their classic droopy faces can lead to some eye issues.
Bloodhounds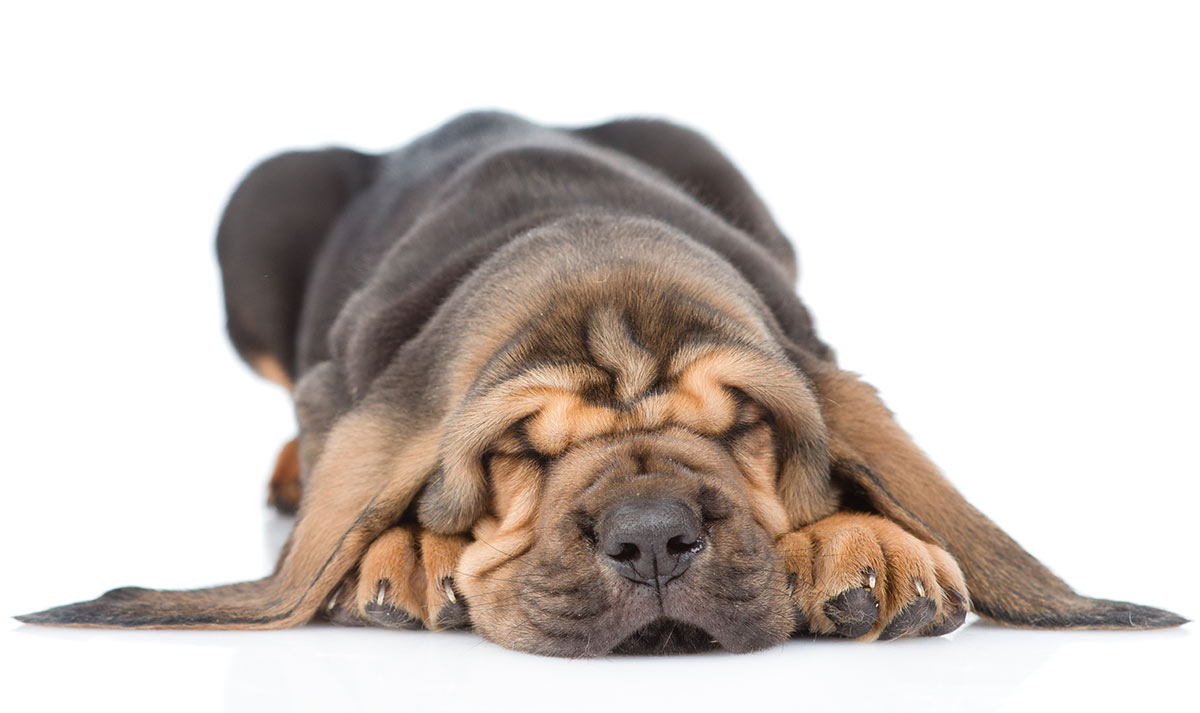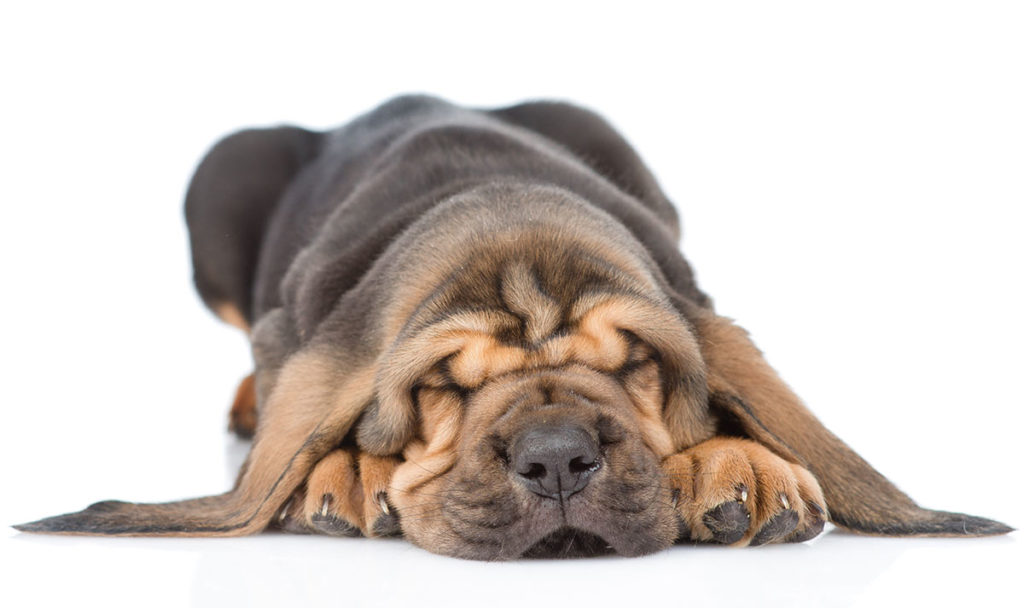 The intelligent and driven Bloodhound was bred to track prey through smell alone, and they are still excellent at this job. They do best when given plenty of training and opportunities to use their busy brains to hunt.
Borzois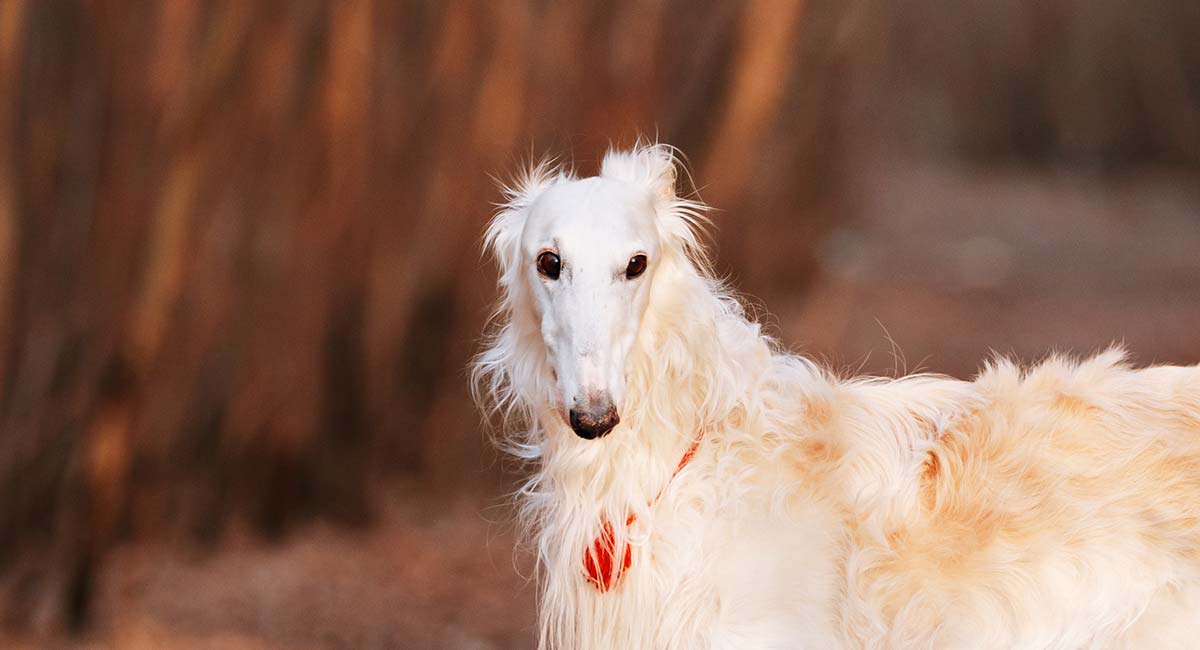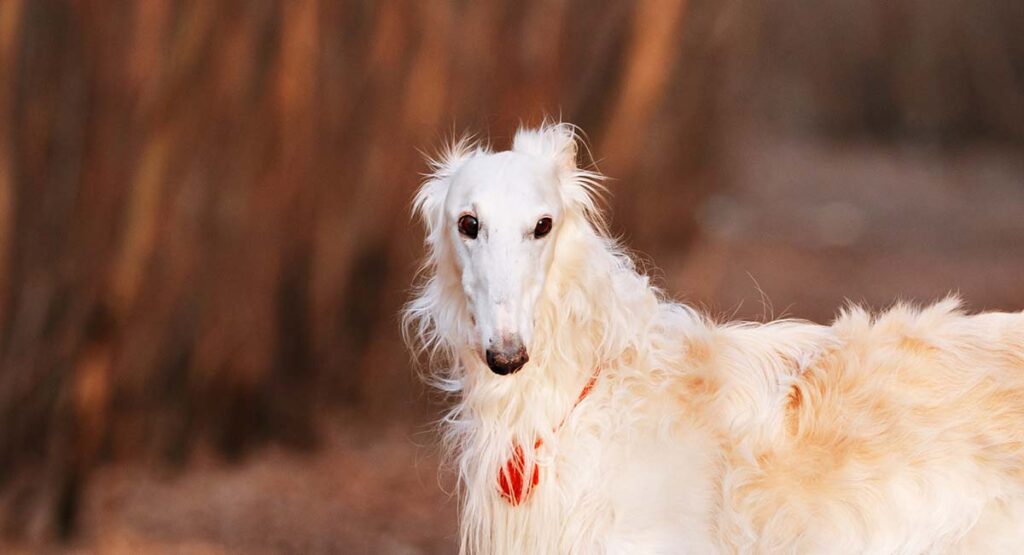 The Borzoi is one of the more unusual sighthounds, and also one of the largest. Although a huge dog, they tend to have the calm nature that goes with the sighthound family, provided they have a few good runs every day.
Bull Terriers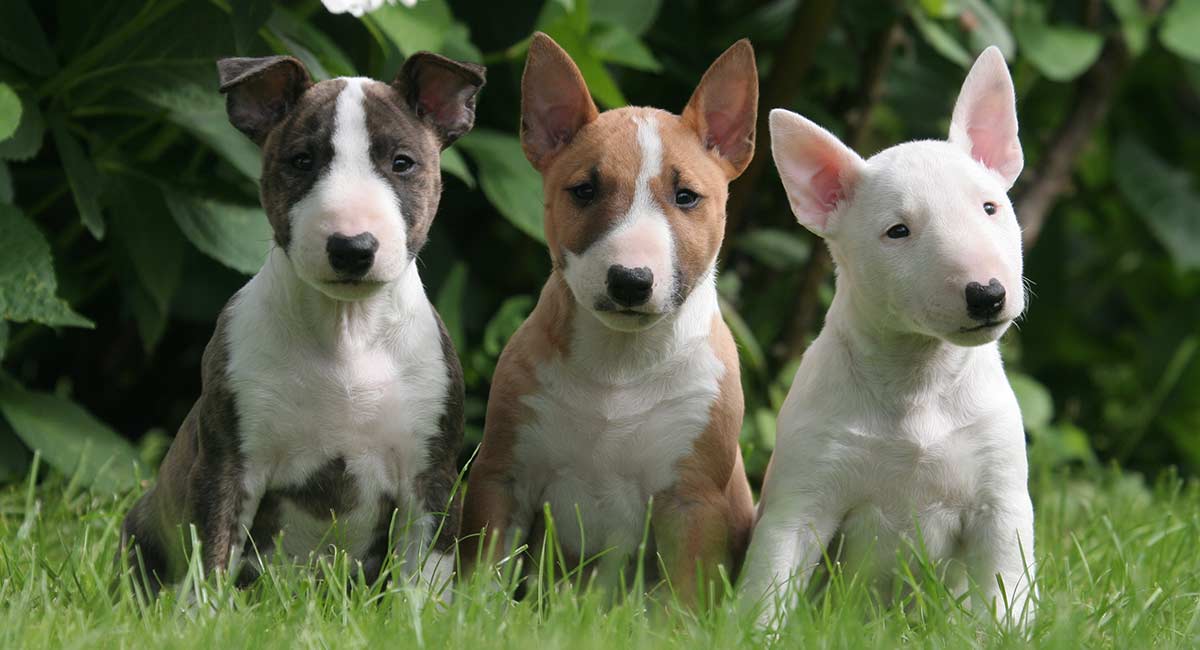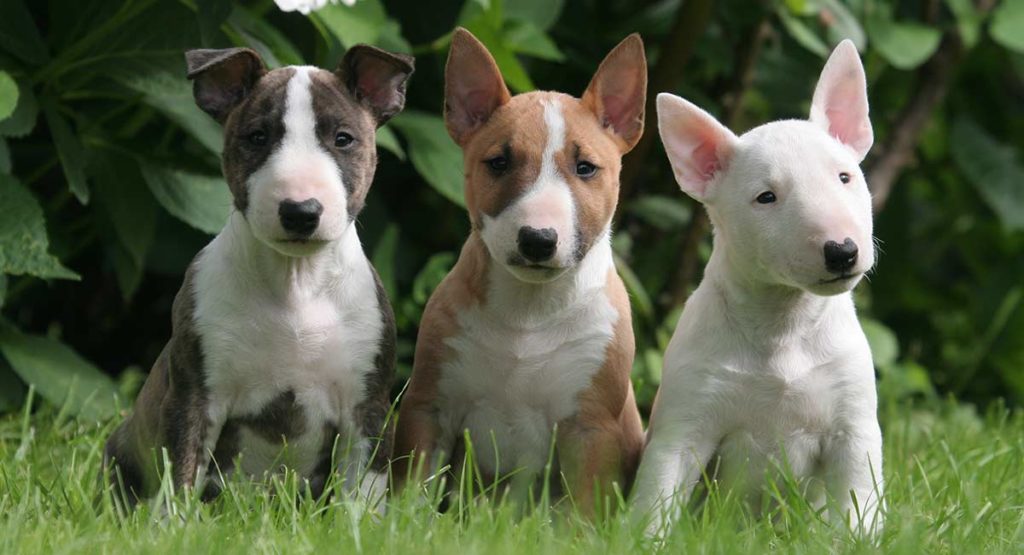 The Bull Terrier has a bit of a bad reputation, known for combining the feisty nature of the Terrier family with the strength and tenacity of the Bulldog. But actually, they are clever, medium sized dogs that can do very well in the right family homes.
Dachshunds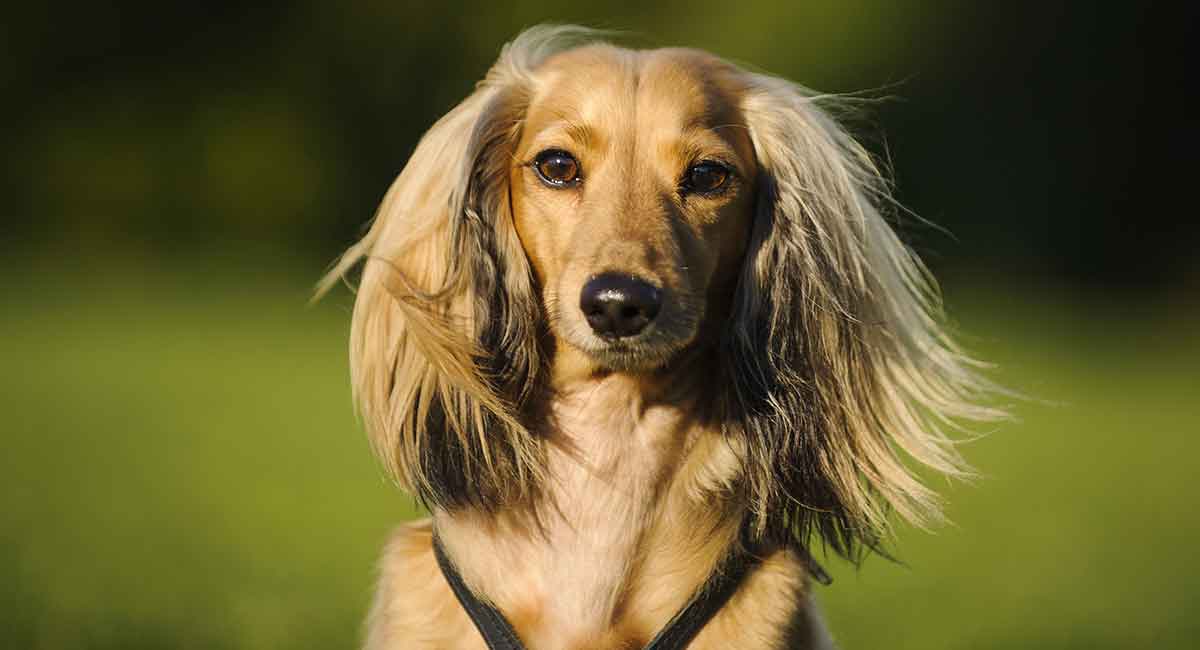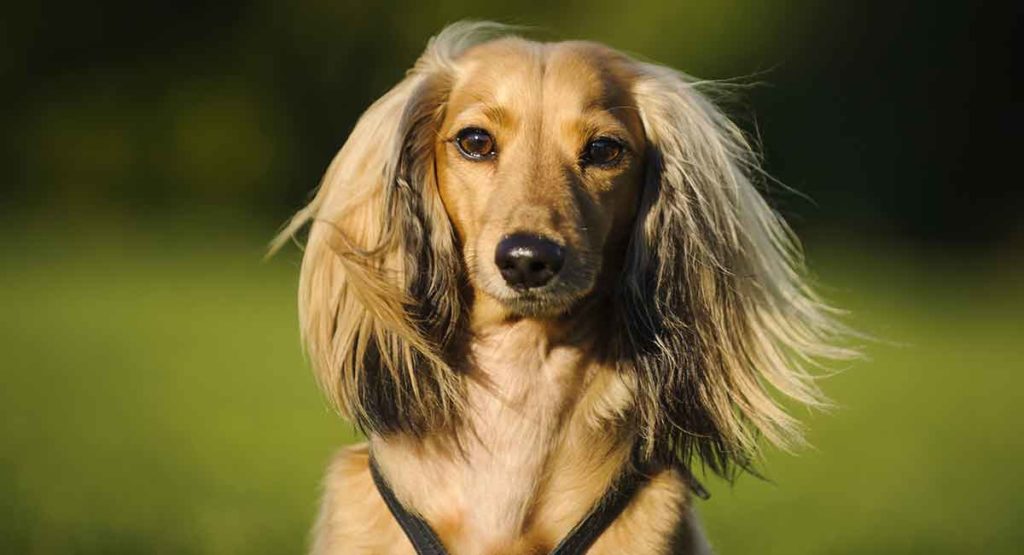 Gorgeous Dachshunds have long faces that are combined with even longer bodies. These fun, active little dogs are endlessly entertaining to watch. Sadly though, those lengthy backs and short legs combined mean that they are likely to suffer from health problems. You should avoid letting this breed jump or climb to help keep them safe.
Doberman Pinschers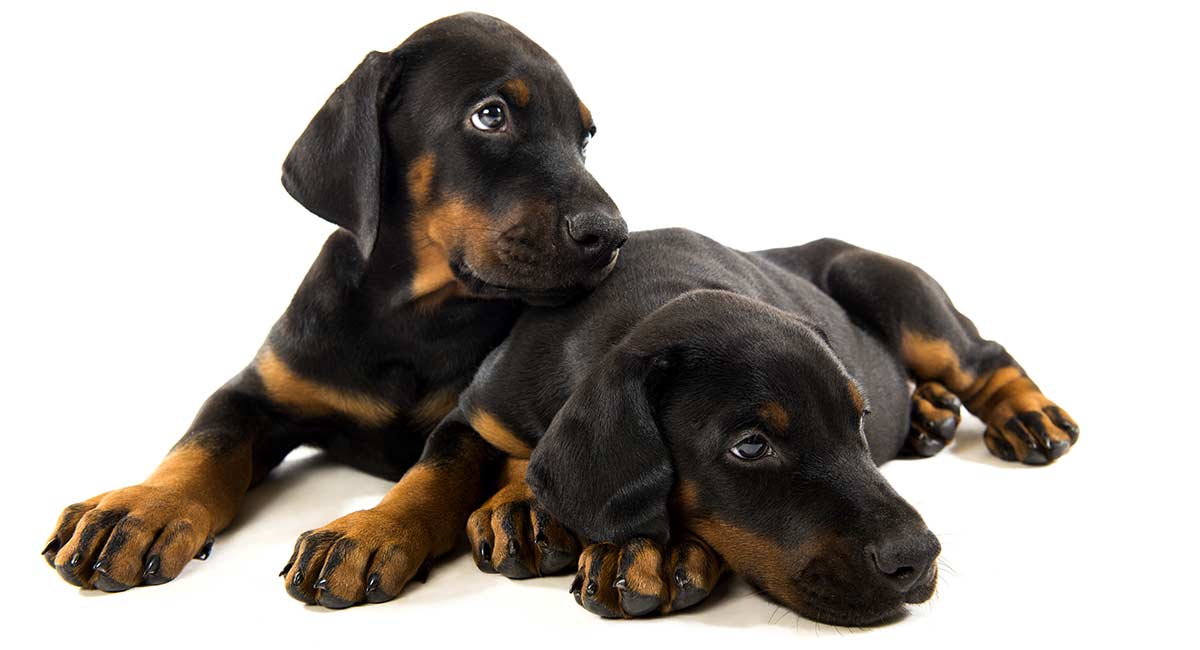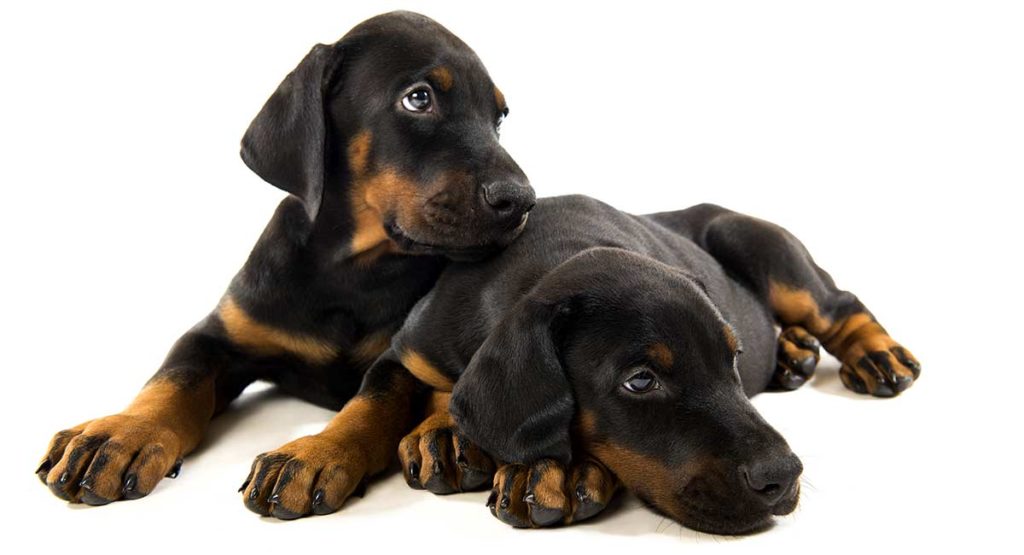 The Doberman has a long face and an athletic build. They are protective by nature, and have strong guarding instincts. This means they bond strongly to their families, but need a little care around strangers and lots of effort putting into socialization in puppyhood.
German Shepherd Dogs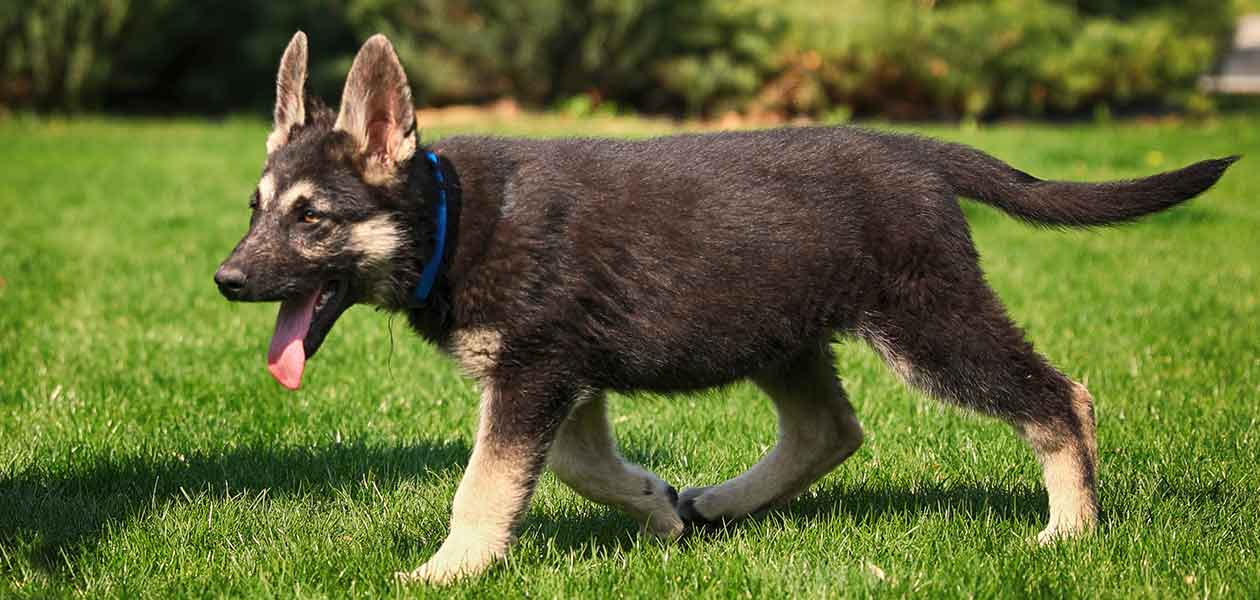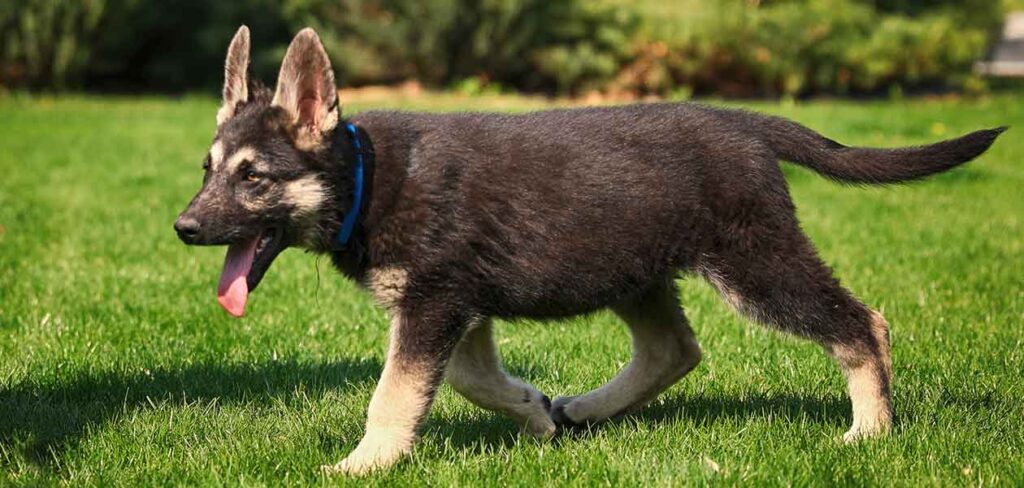 The stunning German Shepherd is a confident, alert and loyal breed. Popular in the police and military for their intelligence and guarding instincts, this breed is best suited to experienced owners. They love spending time training together, and tend to bond strongly with their owner or handler.
Great Danes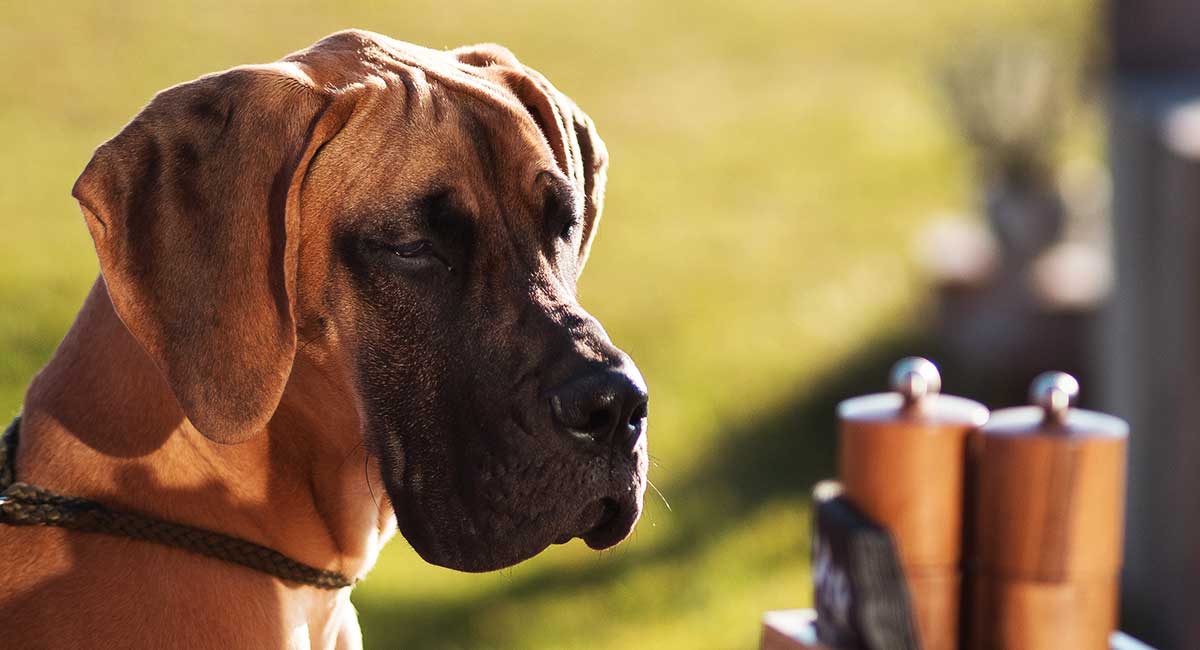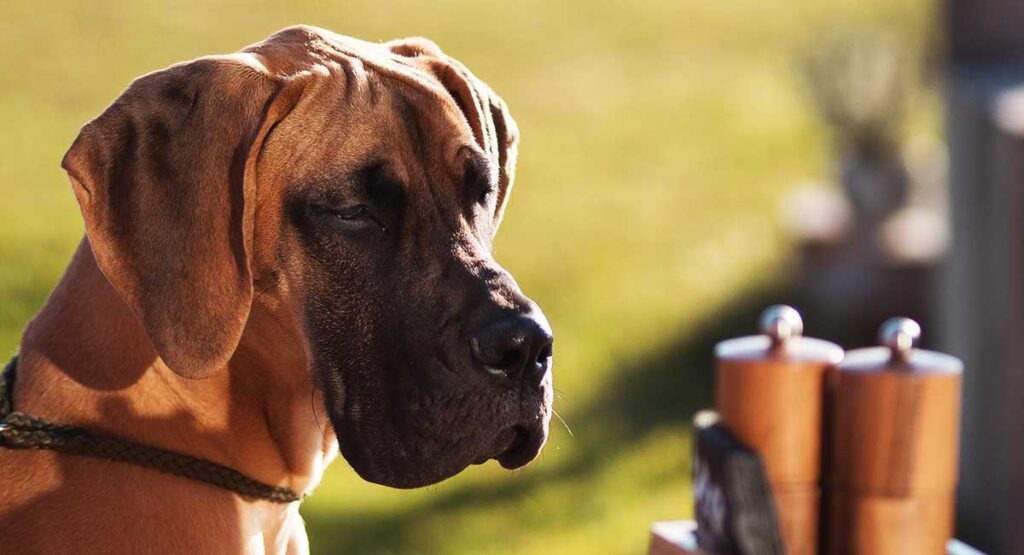 Giant Great Danes make up some of the tallest dogs on the planet. They have kind and loving natures, and a profile that stands out even amongst the long face dog gang. The main downside of the breed, aside from not fitting into many homes, is that they have a sadly short average lifespan.
Irish Wolfhounds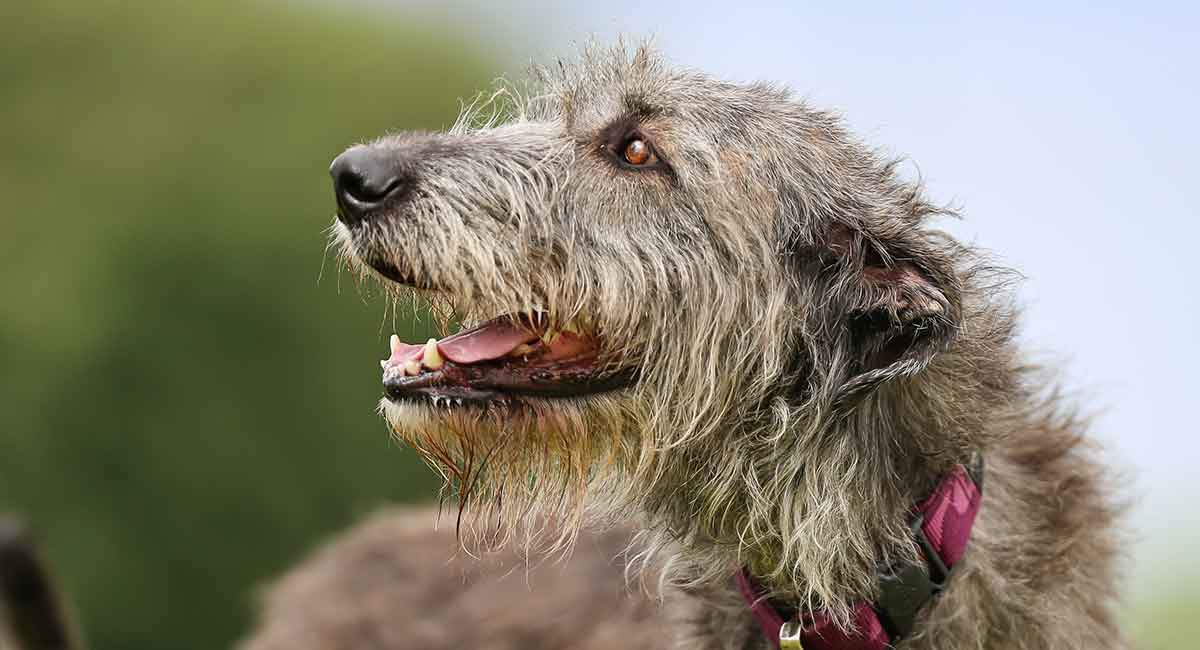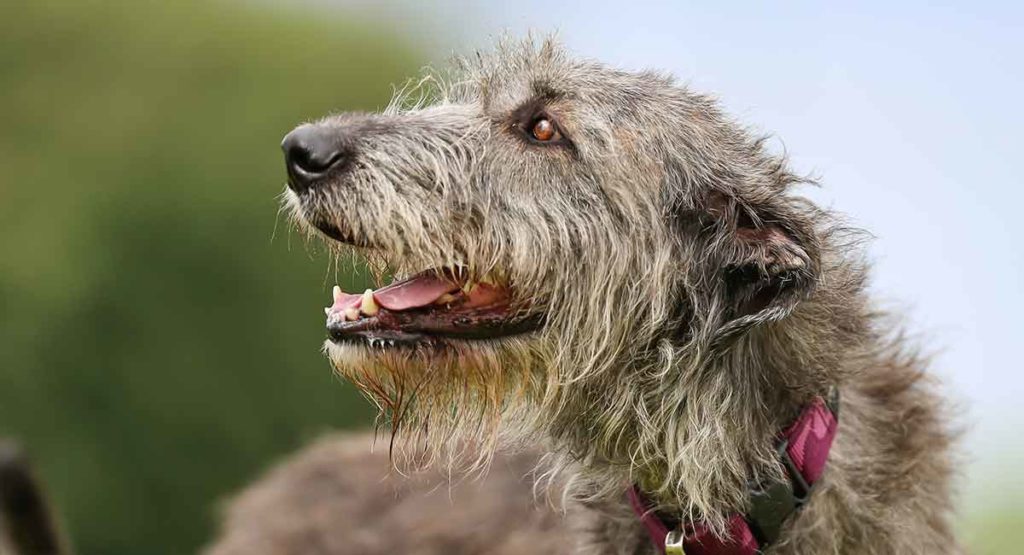 The Irish Wolfhound is another imposing dog. Tall and rangy, they stand out anywhere you go. Their long face, long neck and elegant body are complimented beautifully by a big, shaggy coat.
Italian Greyhounds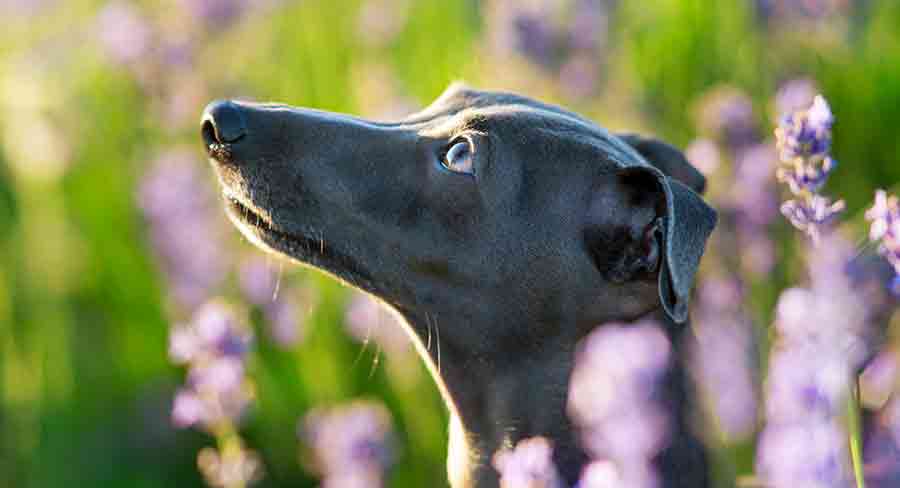 One of the smallest of the sighthounds, the long faced Italian Greyhound is curious yet cautious by nature. They are calm little dogs, that are very light on their feet and incredibly fast. Best kept warm with a coat in winter, this shakey pup needs lots of love and a kind hand.
Manchester Terriers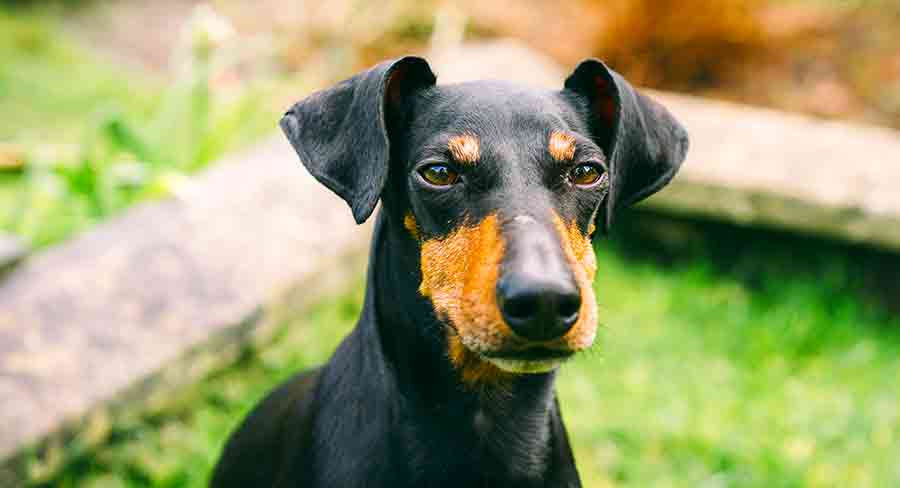 A confident member of the Terrier group, the Manchester Terrier is a less common pet but has a strong working history. They are bold, tenacious and have a strong prey drive, making them an excellent hunting companion but a little trickier to work with in the pet dog world.
Poodles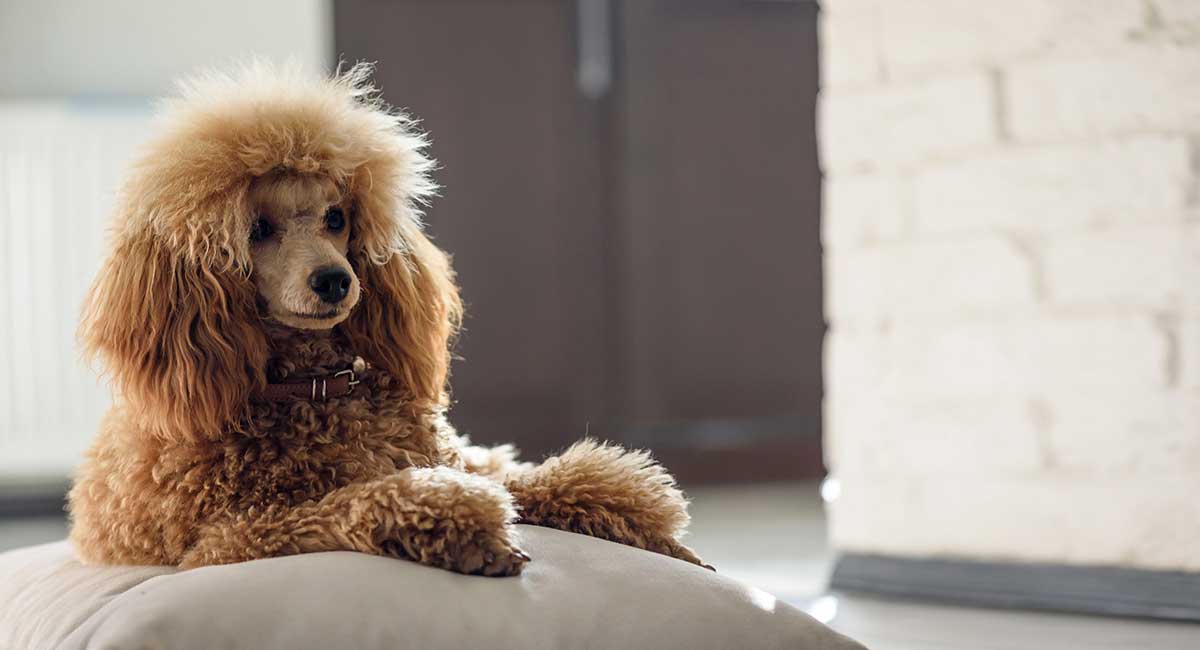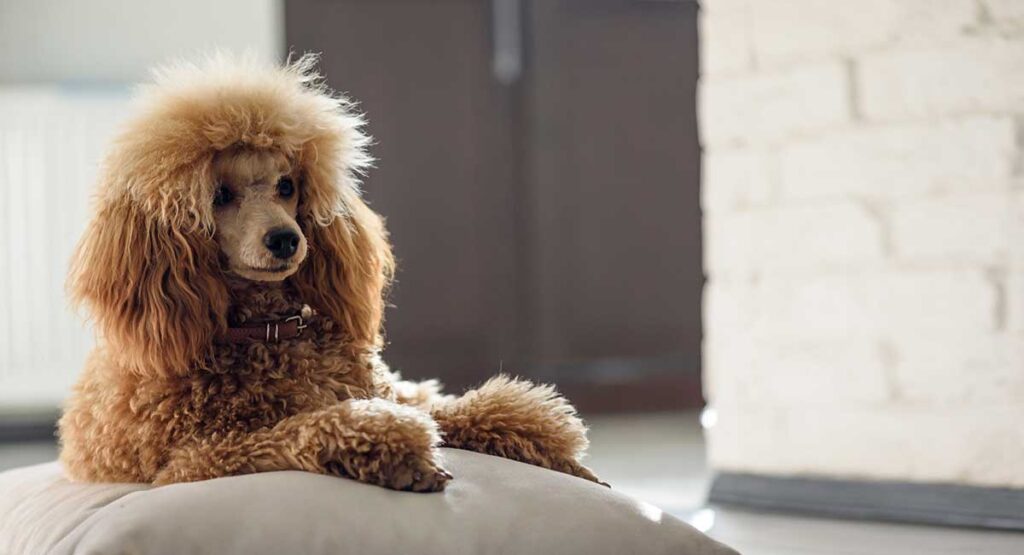 The Poodle comes in three sizes, Toy, Miniature and Standard. And they are all clever, curly dogs with an elegant build and a slightly aloof nature. Bonding strongly to their families, but a little less bothered about strangers, this intelligent working breed is often mixed with other breeds to create new family pets.
Salukis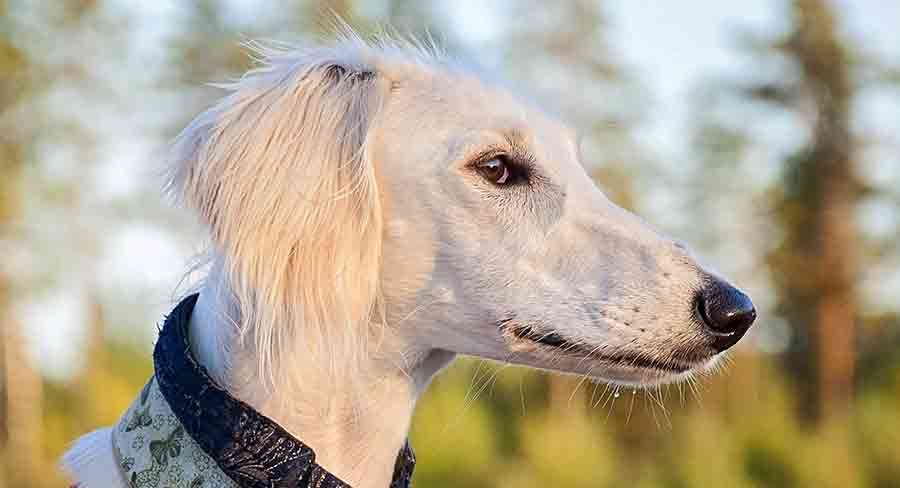 A reputation for being a little shy has perhaps kept the Saluki out of the limelight, but this long face dog breed is a real treasure. Their gorgeous flowing ears and tails make for a striking sight, and their calm nature means they make a fairly easy going companion around the home.
Scottish Deerhounds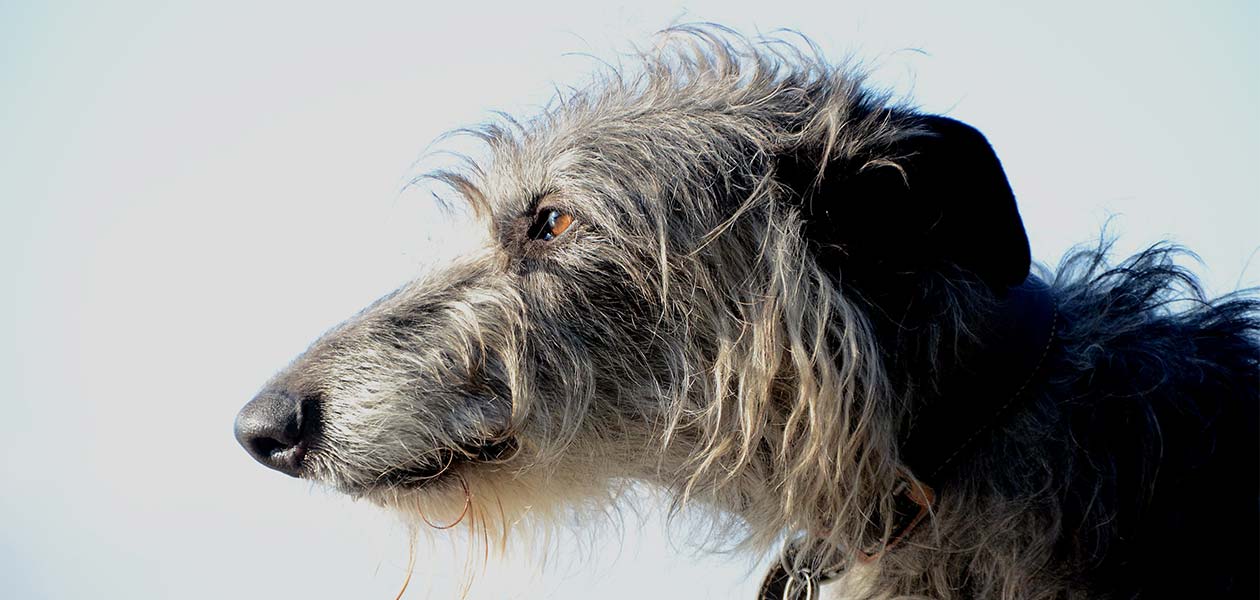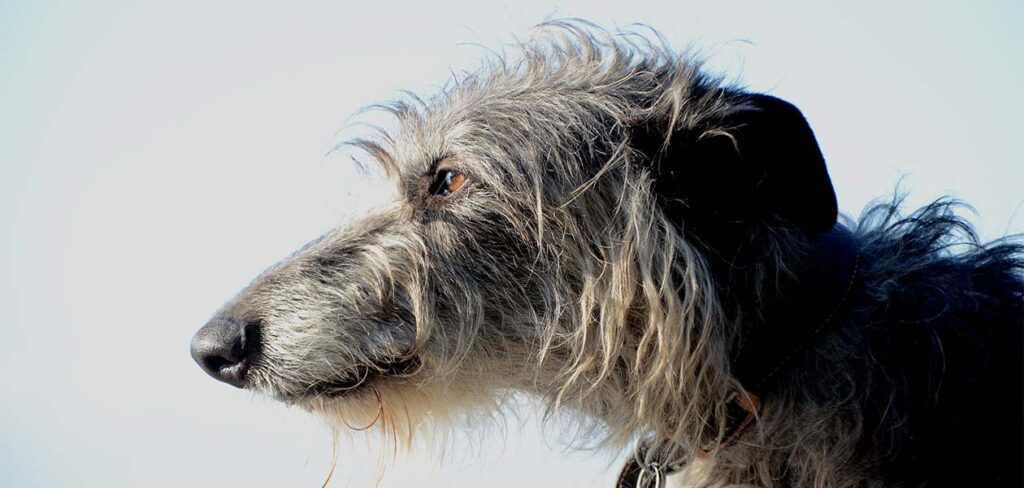 Another giant dog, the Scottish Deerhound is a long nosed dog that stands out perhaps more than the rest. Their long, rough fur and gentle attitude make this confident dog an amazing one to meet. Although the size of them can be understandably off-putting to potential owners.
The Scottish Terrier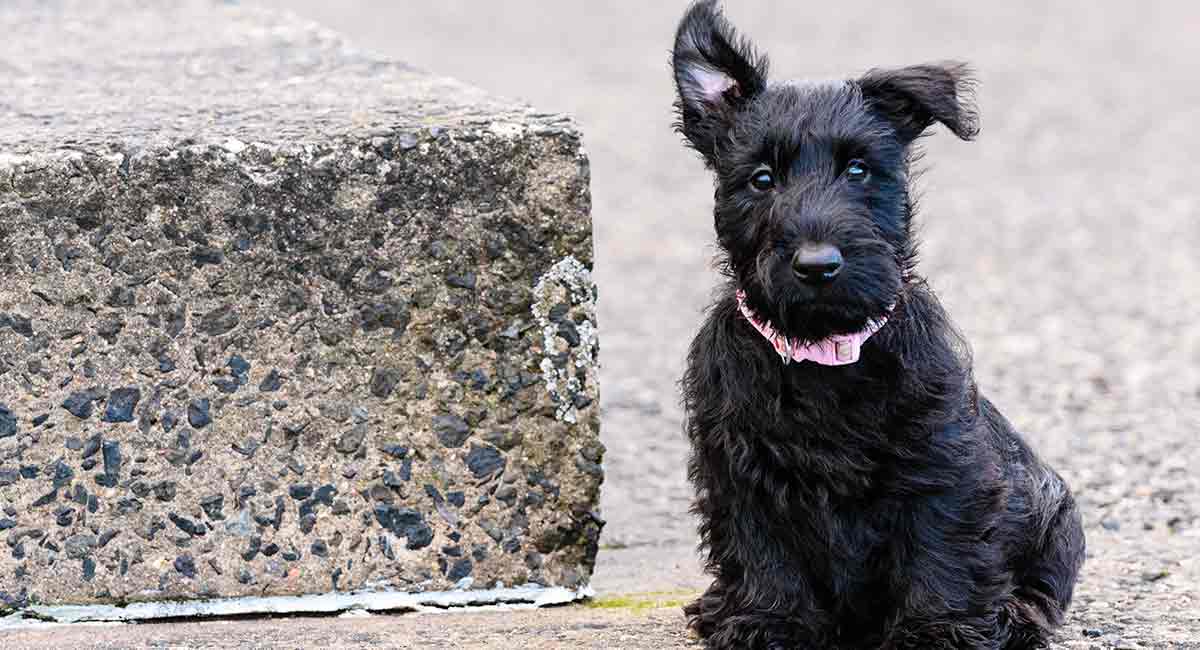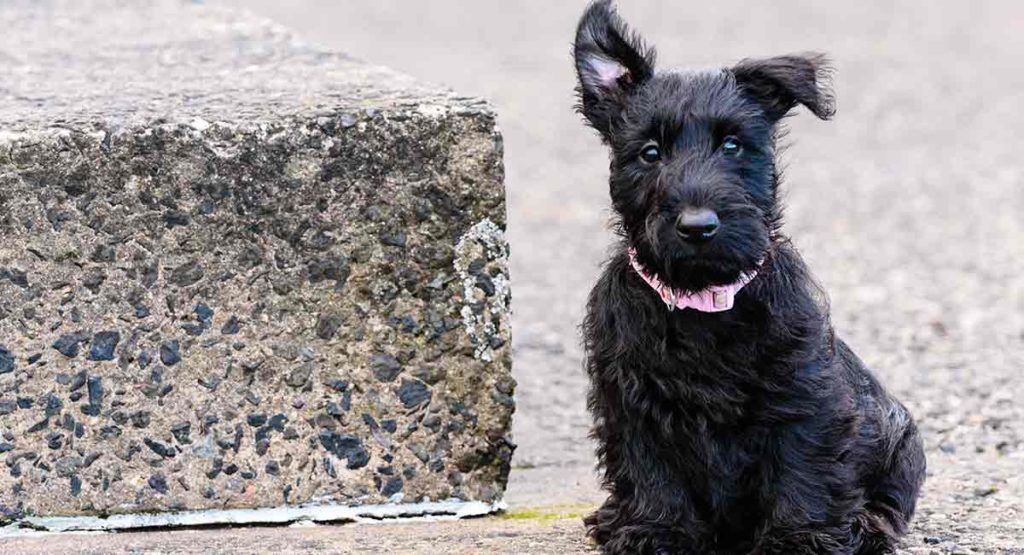 Cute but perhaps a little too self confident, the Scottish Terrier has an incredible look with a long black coat and sweet little beard. But this pup is bold, stubborn and has all the tenacity of your average Terrier. They are however very loving to their families, and great fun to be around.
Shetland Sheepdogs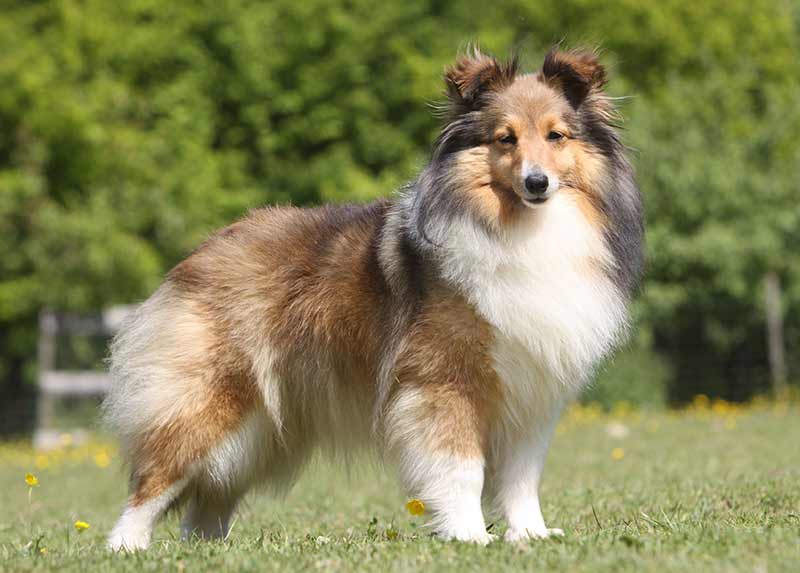 Fast, dainty and incredibly cute, the Sheltie has a long coat with distinctive markings. Their intelligence and working background mean they love to be kept busy, and are never happier than when using their brains and staying active.
Siberian Huskies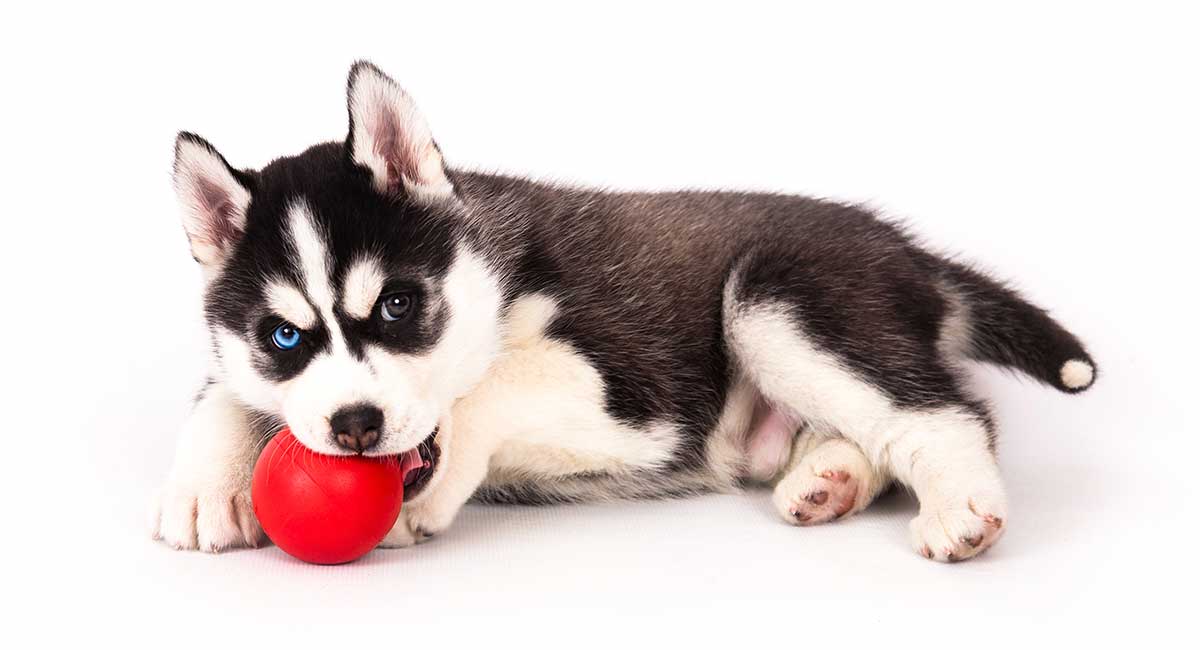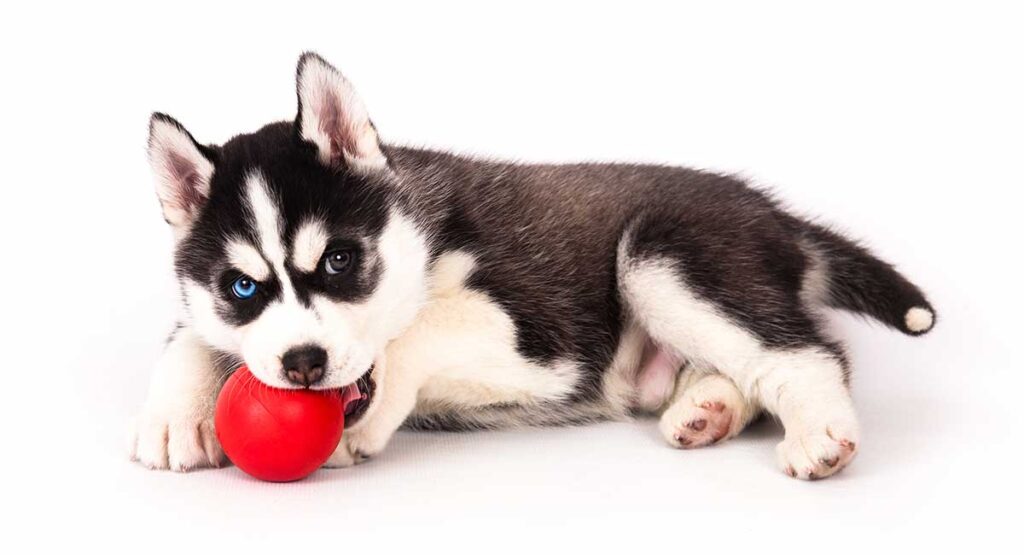 A striking pet for any home, the Siberian Husky stands out perhaps as much for their often opposing eye colors as they do for their long faces. These quick dogs were bred to run for long distances pulling sleds, so owners can struggle with recall or under exercising them. They are best suited to homes that put lots of effort into recall training early on, and love to stay active outdoors.
Whippets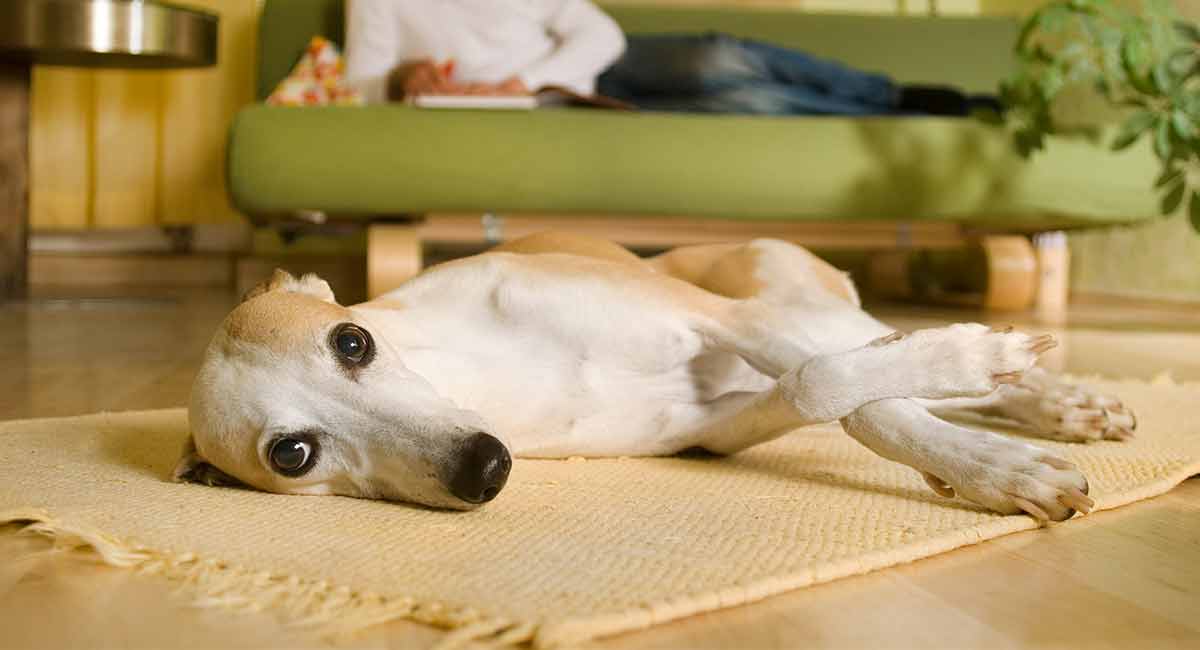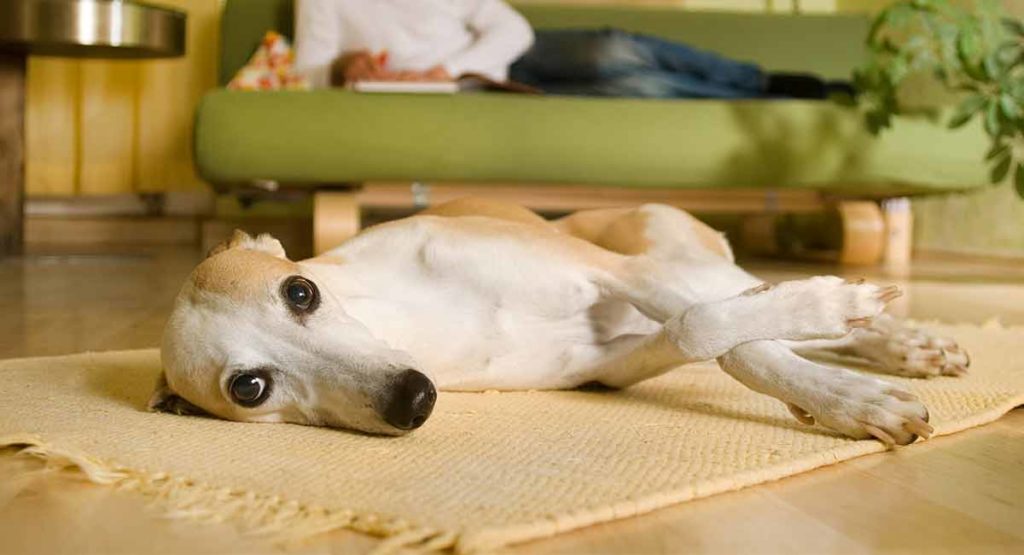 The wonderful Whippet, last but not least. This sweet natured little dog is happiest running around for an hour a day, and then spending the rest of their time cuddling up on the coach. A friendly, docile dog in general, they make wonderful family pets.
Dolichocephalic definition
The term dolichocephalic comes from the Greek words meaning "long" and "head". So as names go, it is a very literal (albeit Greek) description of the trait it refers to.
Dogs' skulls contain an intricate puzzle of about fifty bones. In dolichocephalic dogs, these skulls bones have elongated proportions. This is especially pronounced in the jawbones, giving dolichocephalic dogs their characteristic long, narrow muzzle.
Dog head shapes and the Cephalic Index
Domestic dog breeds are quite extraordinary, because they are all the same species but they have a dramatic range of different face shapes. From my beloved whippets to the squashed pug. To describe this variation we refer to a scale called the Cephalic Index.
The Cephalic Index is a numerical scale for comparing the breadth of a dog's head relative to its length. Breadth is measured across the widest part of the head, and length is measured from the back of the skull to the tip of the nose.
Dogs with a low cephalic index have long faces, and dogs with a high cephalic index have flat faces. The upper and lower limits of the Cephalic Index haven't been researched, but the lowest cephalic index I've come across is 42 (a Greyhound), and the highest was 99 (breed unknown).
Cephalic Index of the long face dog
There's no standard threshold for deciding dolichocephaly, but a dog is generally regarded as dolichocephalic if it has a cephalic index below 75 – which means the breadth of its head is less than three quarters of the length of its head.
Because we describe dogs as dolichocephalic when they go beyond a threshold on a scale, it can give the impresson that dolichocephaly is inherently extreme and unhealthy. This is misleading, because our domestic dogs' ancestors – wolves – are naturally dolichocephalic.
Dog head shape along the lines of their wolf ancestors has a practical purpose. Wolves have a cephalic index of about 51. Their long faces are physically better adapted to running and chasing, and the position of their eyes is better suited to scanning for prey.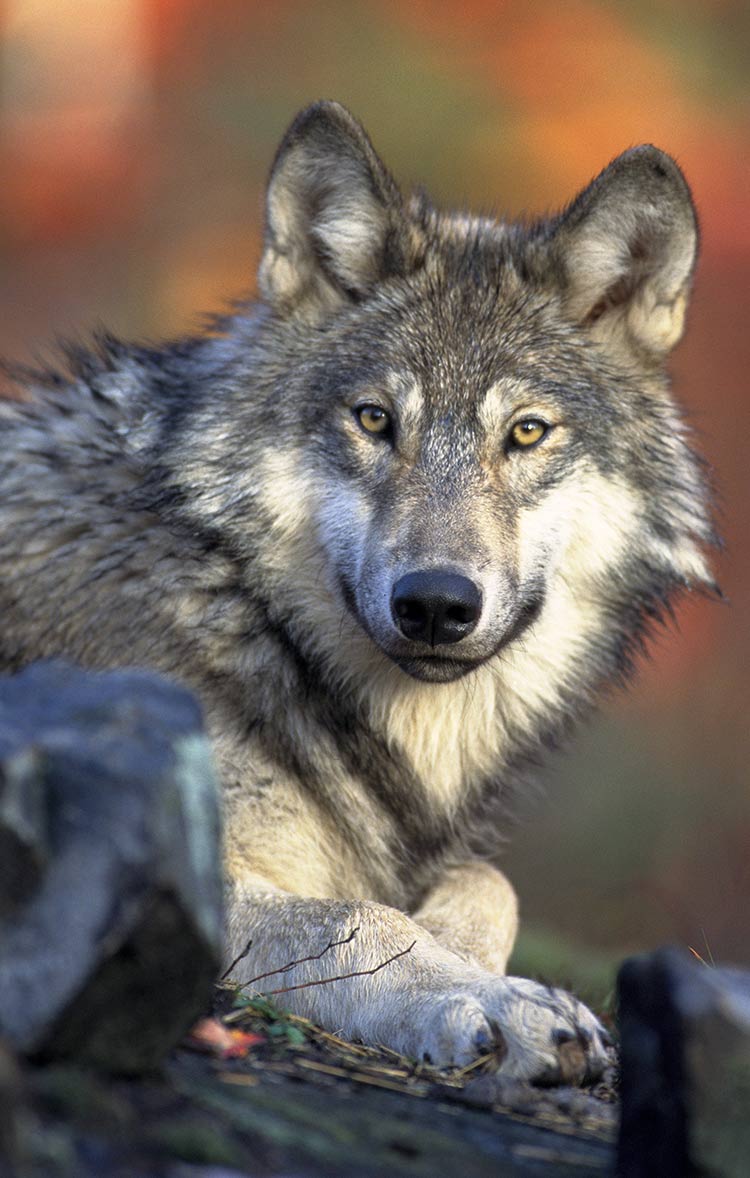 That's not to say that we haven't also bred some dogs to be extremely long faced, such as greyhounds, basenjis, borzois and bull terriers. Either because we link these dog head shapes to specific useful skills, or because we just find them aesthetically pleasing.
But is it possible to go to far? Have such long face dog breeds been made more vulnerable to any health problem?
Aspergillosis in long face dogs
Did you know that Aspergillosis is a fungal infection caused by airborne Aspergillus spores which embed themselves in the lining of a dog's nose. These infections are one cause of rhinitis in dogs: inflammation of the nasal lining, resulting in a runny nose, sneezing, and nose bleeds.
Left untreated, aspergillosis can damage the delicate bones of the nose, or even spread in to the lungs and other areas of the body. Aspergillosis is often associated with dolichocephalic dogs, and there is a degree of truth in this.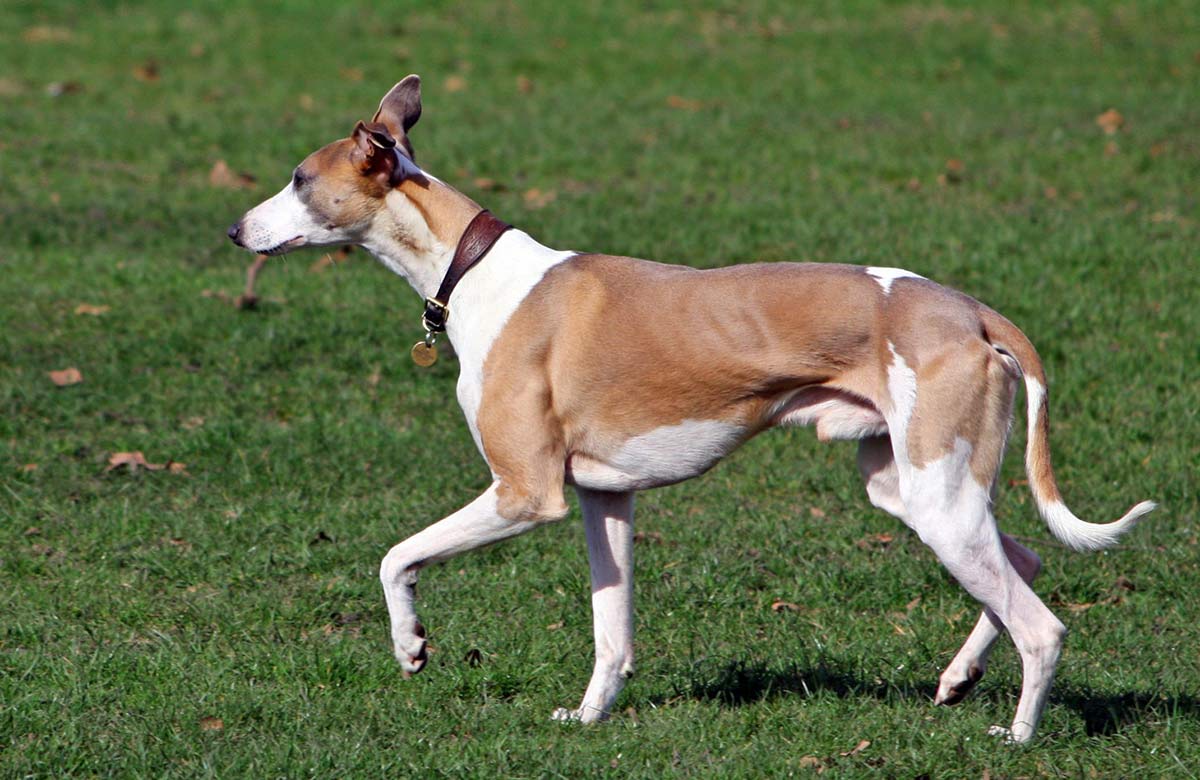 Long nosed dogs, by definition, have more nasal lining than short nosed dogs. So, there is a greater surface area for the Aspergillus spores to embed in. BUT, there is plenty of evidence to suggest that having a long nose isn't the biggest risk factor when it comes to aspergillosis.
Dog nose fungus risk factors
We know that Aspergillus is an opportunistic pathogen, and the dogs most at risk are those with asthma or suppressed immune systems.
And Ernest Ward of VCA Hospitals reports a study which found that the non-dolichocephalic retriever and rottweiler breeds had the highest rate of aspergillosis infection, which could indicate that living in an area with a high number of Aspergillus spores is a bigger risk factor than nose length. So nose length is a factor in vulnerability to aspergillosis, but it's not everything.
Nasal tumors in dogs
Canine nasal cancer can affect any breed of dog, but in 2006, vets in Canada found evidence that dolichocephalic dogs were 2.5 times more likely to develop nasal tumors than non-dolichocephalic breeds. They attributed this to having a bigger surface area inside their nose, which means more exposure to pollutants, irritants and allergens.
However they also noted that short-nosed dogs with less surface area inside the nose are more prone to lung tumors instead. Basically pathogens and carcinogens are going to cause trouble somewhere, it's just a matter of where.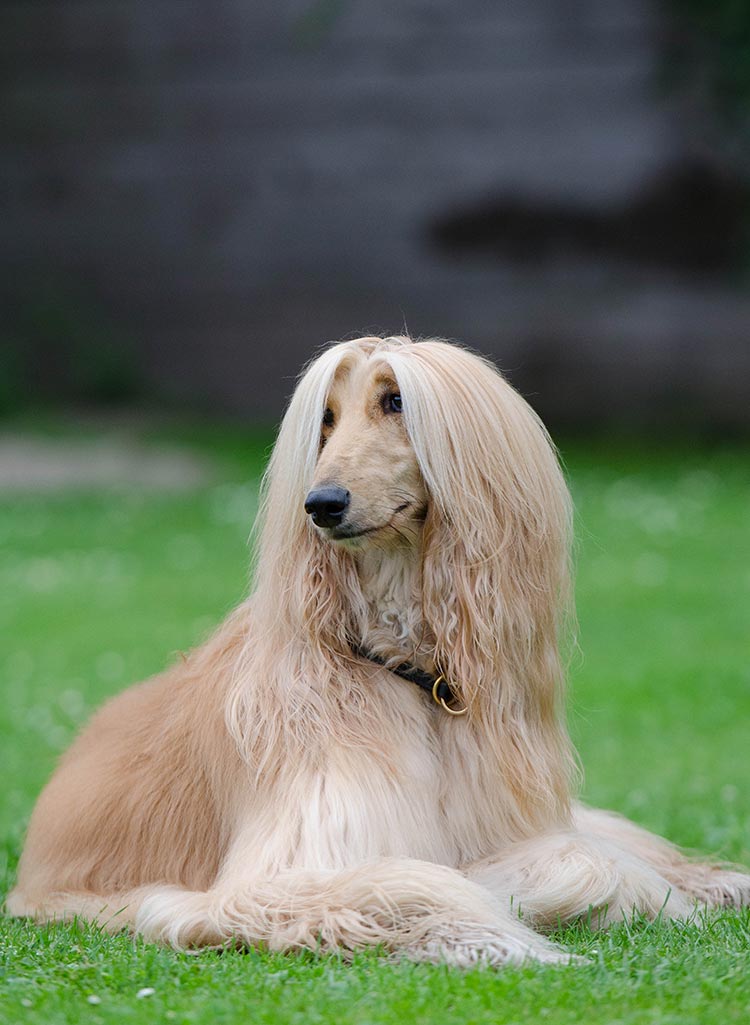 Oronasal fistula in dogs
An oronasal fistula is a hole in the roof of the mouth which goes through to the nostril. Oronasal fistulas can be caused by infection, trauma, improper tooth extraction, or congenital deformity. They are usually closed by surgery to prevent food and other foreign objects getting stuck in them and causing infection.
Writing for the 'Veterinary Technician', dentistry specialist Brent Wilson says that dolichocephaly appears to allow fistulas to form more readily than short face shapes, but it is not the only predisposing factor. As far as I can find, no studies have been conducted to quantify how much more often oronasal fistulas occur in dolichocephalic dog breeds.
Dog head shape and health
Remember we discussed the trap of thinking that dolichocephaly is extreme and therefore inherently unhealthy?
It's also easy to think that if a long nose makes dogs more susceptible to troubles like aspergillosis and oronasal fistulas, then it's safer to have a short nose. But when it comes to flat faced dogs, going too far in the opposite direction can cause even more serious problems.
Long face dog intelligence
Let's move on now to intelligence and behavior.
My husband grew up with a whippet called Bess, and he says that whippets are rubbish at learning tricks and playing fetch. But you can never tell if it's because they're too stupid, or too smart for that nonsense.
But he is, of course, wrong!
Dolichocephaly and sense of smell
A longer nose means more room for specialized scent receptors inside the nasal cavity, and consequently a more sensitive and refined sense of smell, right?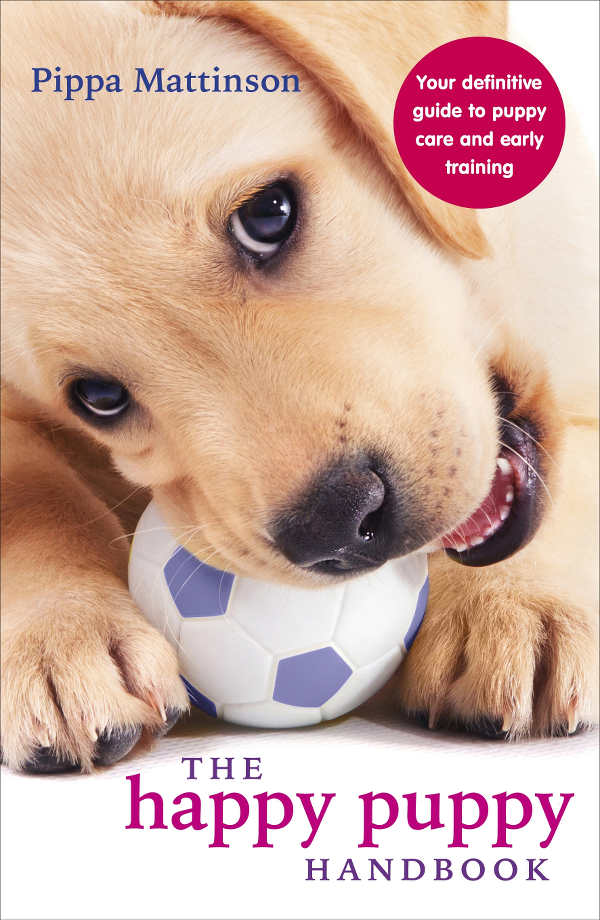 In 2015, a team at Texas Tech University set groups of brachycephalic pugs, dolichocephalic German shepherds and extremely dolichocephalic greyhounds the same scent detection tests.
Surprisingly, the brachycephalic pugs consistently and significantly outperformed the dolichocephalic German shepherds. And the extremely dolichocephalic greyhounds? Well, they showed "a general failure to participate", so no results for them were collected.
(My husband is chuckling at this, he says he admires them for that).
Apparently unperturbed by the insubordination of Texan greyhounds, in 2016 researchers at Eötvös University in Hungary planned their own tests. This time they compared the scenting ability of short-nosed dog breeds with the scenting ability of other dogs.
This time the group of dogs dominated by dolichocephalic breeds did manage to outperform the short-nosed breeds every time.
The Hungarian team attributed the different result to the nature of the tests they used. Their tests worked without any preparatory training (the dogs were trying to locate food), but the dogs in the Texan trials were trained to find a specific mineral oil first. So, the Texan results could tell us more about trainability than sense of smell.
Is a long face dog easier to train?
In 2009, Professor William Helton at the University of Canterbury in New Zealand reviewed a survey of judges from the American and Canadian Kennel Clubs. He found that dogs whose heads are neither excessively long nor short were regarded as the easiest to train.
Long faced dogs and flat faced dogs were both considered harder to train. But training is a question of degrees. If your long face dog isn't going to be a working dog, do you just need him to learn the basics of good behavior?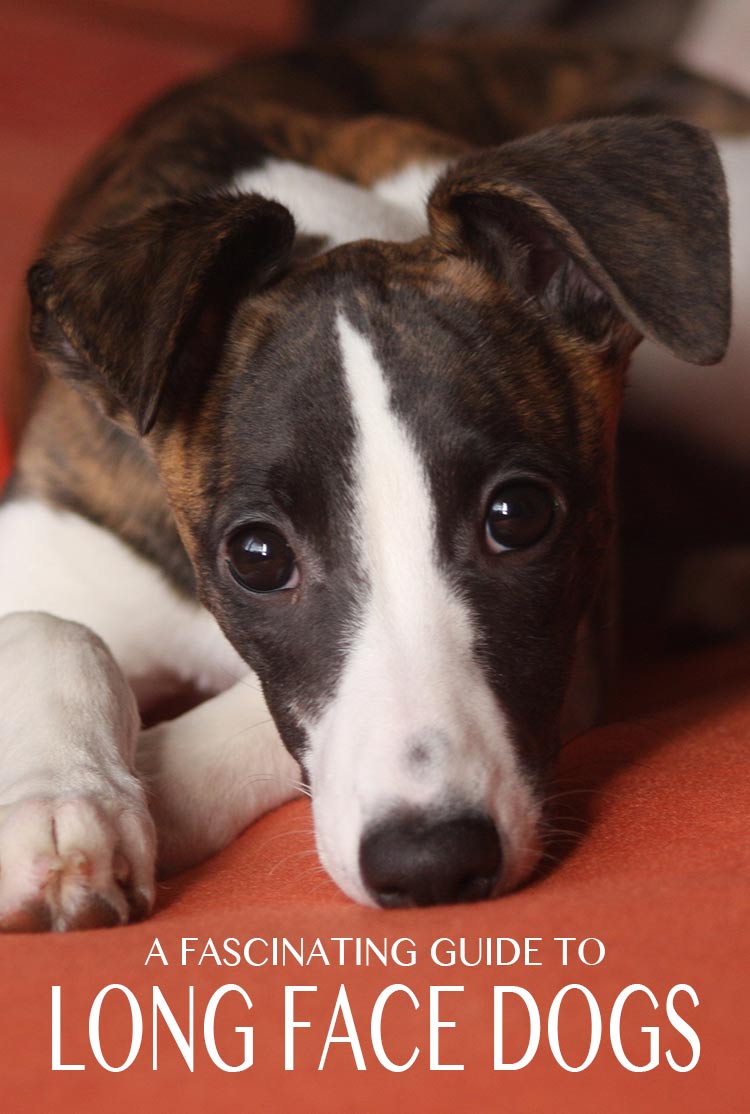 Long face dog behavior
In 2013, Paul McGreevy and his team at the University of Sydney in Australia studied the links between dogs' body shape and behavior. They found that many undesirable behaviors, such as aggression towards their owner and other dogs, compulsive staring, mounting people and objects, separation anxiety and problems with inappropriate urination or soiling (including rolling in feces) were less common in dolichocephalic breeds.
The long face dogs weren't complete angels though. They were more likely to chase things, bark persistently, steal food, and be scared of strangers.
This backs up their reputation as the dog fraternity's opportunists – if they see food they grab it, if something flits through their vision they give chase to find out if it was something good.
If you have a dog with any of the these problems, we've got information here to help you! Try these articles to begin:
Today's article is by Sarah Holloway. Sarah holds a bachelors degree in Zoology and has a special interest in animal behavior and communication, and since writing this article has become proud Mom to a wonderful (and very long faced) Whippet.