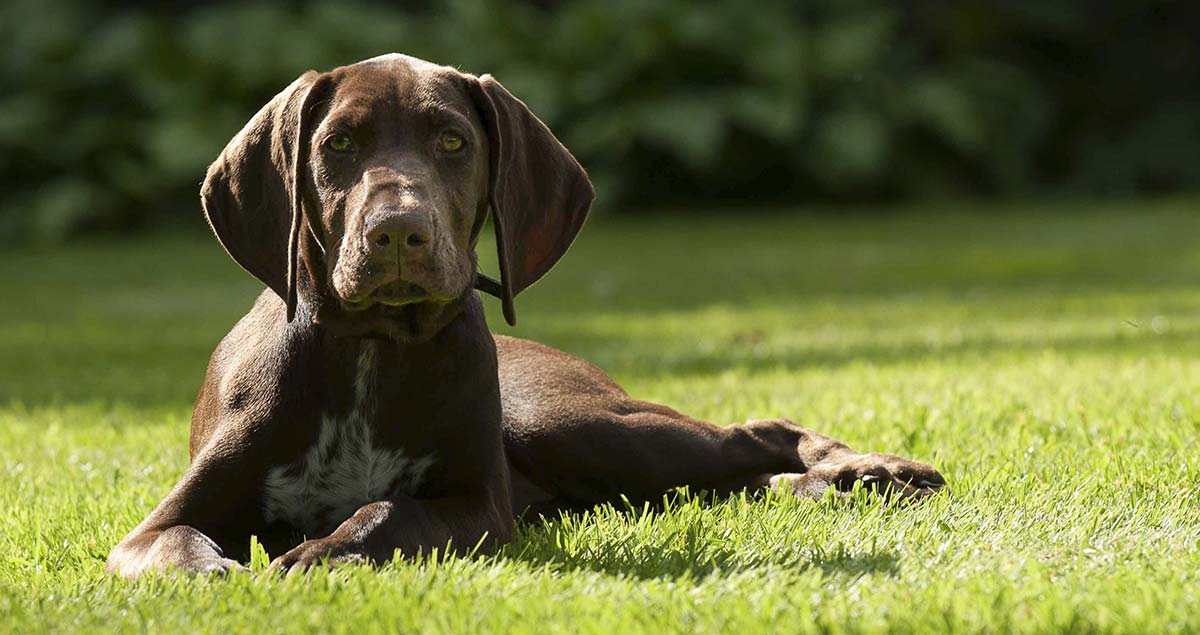 Sporting dogs were originally bred as hunting companions. We look at why they also make such great pets in this guide to the sporting dog breed group
Sporting dogs are also known as gun dogs – or gundogs (UK).
Gun dogs are not just valued as great hunting companions, the dogs from the sporting dog breed group also include some of the world's favorite pets.
We'll be taking a look at why gun dogs make such great pets, and at the different types of sporting dogs that you can choose from.
The Sporting Dog Breed Group
Pedigree dogs are divided into several different groups.
The members of each group have certain characteristics in common. Often to do with their original purpose.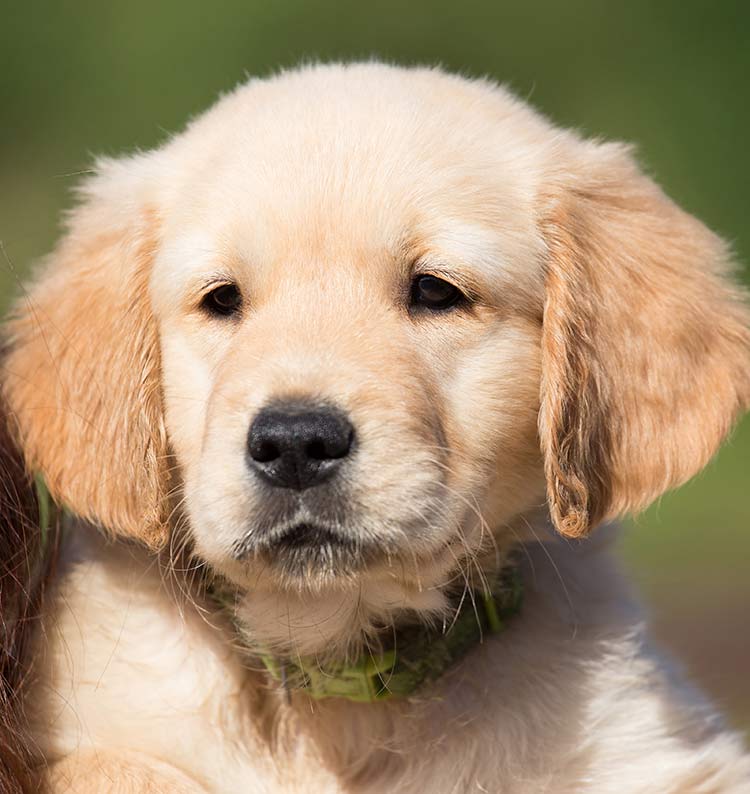 Dogs that are traditionally trained as hunting companions or gun dogs are allocated to the Sporting Dog Group of dog breeds in the USA and to the Gundog group of dogs in the UK.
The two groups are pretty much the same, but with different names. And on both sides of the pond, gun dogs are the most popular of any group of pedigree dogs today.
Hunting dog breeds
In the UK, the Labrador Retriever, and the Cocker Spaniel (English) lead the way while in the USA it is the Labrador Retriever and the Golden Retriever that top the popularity stakes among the sporting dog breeds.
Labradors Retrievers dominate the statistics, and though there are changes happening, no other breed comes close yet in the popularity stakes. Either as a pet, or as a working gun dog and all round hunting companion
Embraced within the sporting dog group are several other breeds that regularly appear in the top ten pedigree dogs. So just what is it about gun dogs that makes them so popular?
Historical role and purpose of gun dogs
There are a number of reasons that hunting dogs are in such demand.
And why some of our best hunting dogs are also our best companion dogs too.
One of the principle reasons is that hunting dogs tend to have a very tractable, trainable temperament
Much of this goes back to their historical role and purpose as hunting companions.
A role that requires physical fitness, intelligence and most importantly, a willingness to co-operate with people
The hunter's companion
Humans have of course used dogs as hunting companions for centuries. The development of our modern gun dog breeds has evolved along with transition from hunting with bows and spear, to hunting with guns.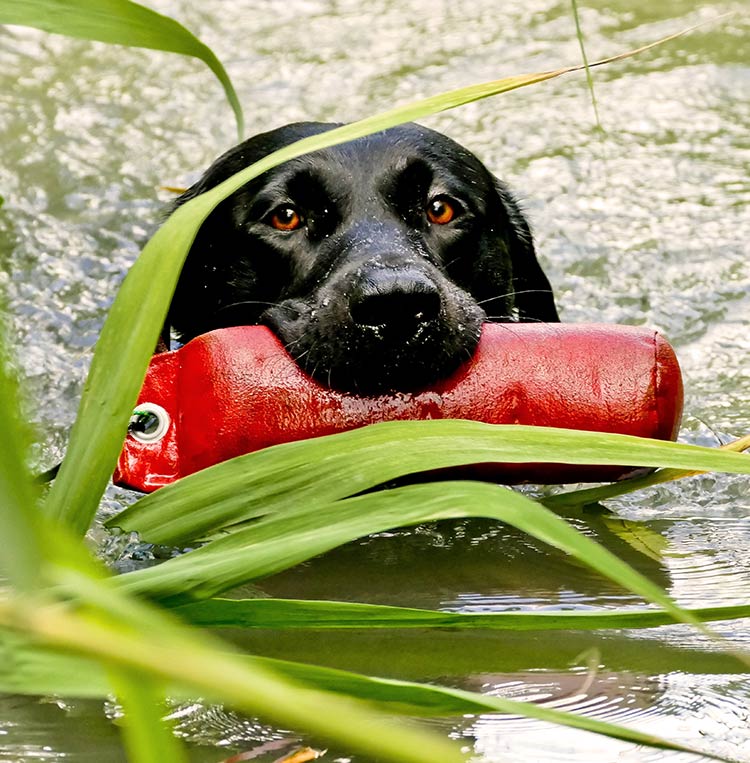 The gun dog group is divided into several sub-groups. Allocation to each sub-group is dependent on the role played by the dog in the shooting field.
Here are the four sub-groups
Setters and pointers
Spaniels
Retrievers
HPRs
The Setters and Pointers
Also known as 'bird dogs' this group comprises the tall and elegant pointing dogs that grace european grouse moors and open heathland during the shooting season.
In America, bird dogs are often worked from horseback
Unlike in the USA, here in the UK, pointers are not required to retrieve, though some are capable of doing so.
These sporting dogs are not pets for the faint hearted.
They are some of our most independent gun dog breeds, bred to range out and work at great distances and require good deal of exercise.
The Spaniels
The spaniel breeds were bred for flushing game at close quarters, and many separate and distinctive breeds have evolved in the last hundred years.
Some of these breeds, like the Sussex Spaniel and the Field Spaniel, are now quite rare.
After the Labrador, Spaniels are the second most popular all-round hunting companions in the UK
And there are two hugely popular spaniel breeds in the UK, the English Springer, and the Cocker (known in the USA as the English Cocker).
The American Cocker Spaniel (known simply as the Cocker Spaniel in the USA) is not expected to work, and has been subjected to a shortening of the muzzle. But several individuals have been trained to hunt and retrieve game. So the instincts are still in there.
The Retrievers
It is no coincidence that the retriever sub-group, the group working closest with their handlers, are the most popular gun dog pets.
Labradors lead the way, with Golden Retrievers coming up close behind them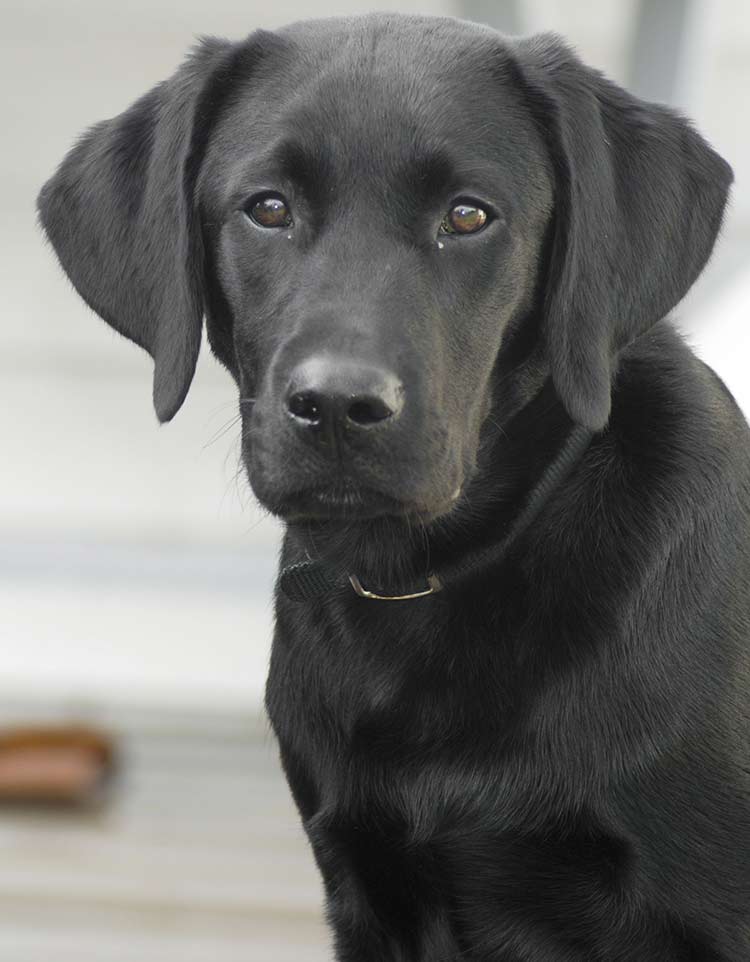 As their name suggests, retrievers are specifically intended to retrieve shot game for the hunter or dog handler.
This is a very important job and requires a high level of co-operation between a gun dog and his handler, as the dog may have to be given directions at considerable distances.
The HPRs
The fourth group is an interesting one. These are the Hunt Point Retrievers, also known as Versatile gun dogs. And they are indeed versatile.
Able to perform all the different roles carried out by the other sub-groups, the HPRs are mostly quite large dogs with short or wiry coats and good, equable temperaments.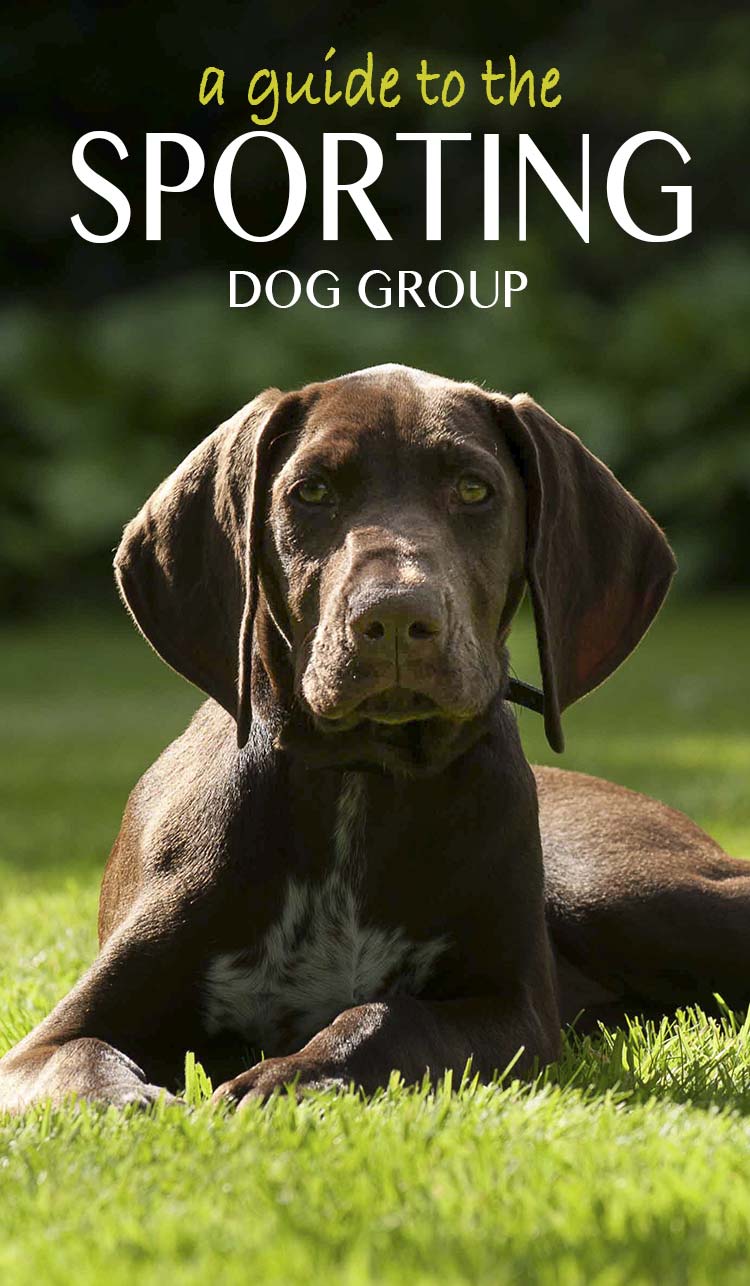 They include the popular German Shorthaired Pointer, the silver Weimaraner, and the beautiful russet coloured Hungarian Viszla
Sporting dog instincts and temperament
When you buy a gun dog puppy, you are buying into the promise of a loyal and devoted companion. And one that won't try your patience too much during the early stages of the training process.
All this has to be countered against some of the instincts that we have bred into these dogs. Especially working lines that have been developed with competitions in mind.
Most working bred sporting dogs come with powerful hunting instincts pre-installed, and can be troublesome for the unwary new owner, if not thoroughly trained and well supervised in the countryside.
With a little judicious management and a commitment to regular training this should not pose a problems for a responsible handler.
English and American – working and show
Many gun dog breeds have become divided into two separate strains. Those bred for fieldwork and competition on the one hand. And those bred for the show ring on the other.
Show lines of Labs are often referred to as English in America, and field Labs as American
Surplus puppies from both show and field lines are usually sold as pets, and with some exceptions, many dogs from both these types do make excellent companions.
However, if you are looking for a gun dog breed for a working/hunting companion, it is important that you choose your dog from working stock.
This is because some of our showbred dogs have lost much of their hunting/working instinct and may be more difficult to train to a high standard.
If your dog is intended purely as a fireside and walking companion, you still need to be a little careful.
Most of our working retrievers and HPRs do make great companions, but some of our working spaniel breeds have such powerful hunting instincts that they can be difficult to control if not given the right kind of supervision.
Differences between show and working sporting dogs
Sporting dogs in the UK and abroad are tested in the field using competitions called Field Trials. The dogs that succeed in these competitions form a solid breeding base for UK working gun dog lines.
As Field Trials favour fast and stylish dogs those criteria influence the gene pool. And you may find working lines of your favourite breed much racier in appearance, and often a little smaller too.
Show dogs have in some cases become rather ponderous and heavy coated. And may be more 'laid back' in temperament than their working cousins.
Working line dogs are often quite sensitive, keen to please, and less interested in playing with other dogs than their show counterparts. This can make them easier to train.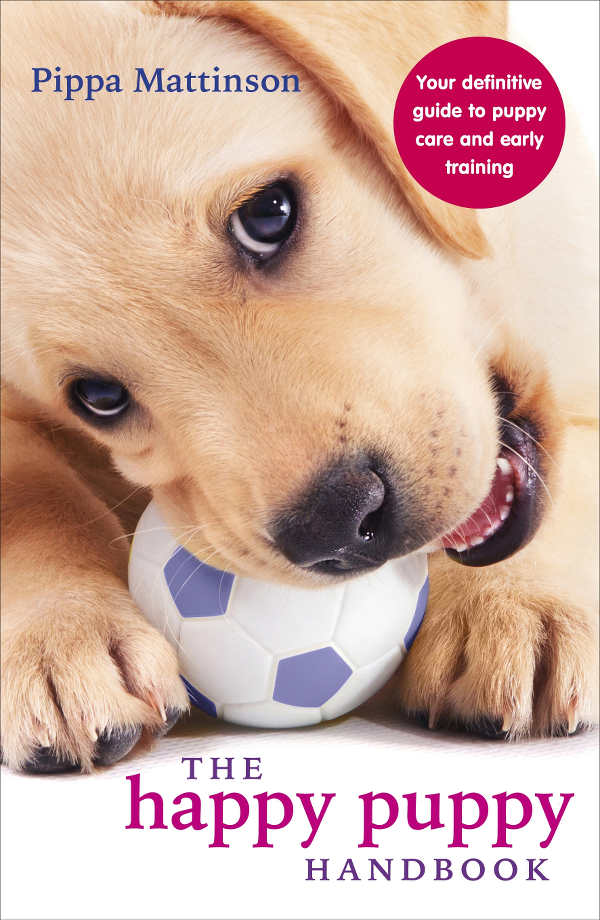 One of the benefits of show lines is that in many cases show breeders have embraced health testing much more enthusiastically than their working counterparts. It can be quite difficult, for example, to find thoroughly health tested working strain spaniels.
Gun dog health
Whatever type of gun dog you choose, they are on the whole a fairly robust and healthy group of dogs. Not very much prone to conformational defects – with the exception of saggy lower eyelids in some show spaniels.
Some of our gun dog breeds are however quite prone to developing cancer at an early age. Especially the Flat-coated Retriever and the Golden Retriever. So this is something to take into consideration.
There are a number of inherited diseases to which pedigree gun dogs are susceptible. Diseases differ from breed to breed, so you need to do your homework before making your choice of puppy.
Care must be taken to purchase gun dog puppies with the relevant health clearances, these vary from breed to breed, but many sporting breeds will need at minimum hip and eye tests.
Activities and training for sporting dogs
Gun dogs make great companions and team mates in a number of different sports and activities. Their talents are not restricted to the shooting field.
If you enjoy running, or hiking, then a retriever or an HPR may be a great companion for you.
If you live on or close to moorland, or if you regularly exercise your dog from horseback, you may be able to offer a suitable home to a setter or pointer.
If agility or flyball appeals to you, then a working strain spaniel may be just the dog for you.
And all sporting dog breeds can be successfully trained for obedience and working trial competitions, or heel work to music.
The important factor to bear in mind is that sporting dogs need plenty of exercise and mental stimulation.
The working strains, especially of our spaniels breeds, need a good deal of supervision outdoors, and will benefit greatly from gun dog style training. Even if you don't intend to participate in shooting sports.
Check out the links below for more articles on popular breeds and for more resources on gun dog activities and training
Gun dog breeds
Gun dog Resources