Labradors have been the most popular breed of dog in America for some time now, but it seems there is talk of a new development in the world of Labs – the miniature Labrador.
As adorable as a toy or mini version of your favorite dog may sound, there is sometimes more than meets the eye when it comes to miniature dogs.
Let's consider the ins and outs of the miniature Labrador.
First, we will have a look at the appeal of the full-sized Labrador.
Then we will discuss why there is so much interest in the miniature Labrador.
Then we will learn the reality of how the miniature Labrador Retriever is bred.
We will also address some questions and concerns related to this.
A Bit More About Full-Size Labradors
Labradors are known for their winning personality and pretty faces, making them a hugely popular breed, especially for families.
They are loyal, fun loving, friendly, and outgoing.
If you would like to know more about the Labrador, then have a look at this in-depth article for more information.
Two Types of Labs
There are two types of Labrador: the American Labrador and the English Labrador.
This is relevant to this discussion, as the English Labrador can be a little shorter and stockier than the American Labrador.
That said, the American Labrador, which is bred as a working dog, may weigh less and be a little leaner than an English Labrador.
So before we even start talking about so called miniature Labradors, if you are a fan of shorter, stockier dogs, then you may need to look no further than a full-size English Labrador.
Who Wouldn't Want a Lab?
Despite all the appeal of the Labrador, there are some drawbacks.
They can be boisterous, a bit smelly, and they might nip while they play during adolescence.
These are all things that anyone thinking of adopting a Labrador needs to consider before they make a commitment.
But there is something else about Labradors that has led to the rise of the so called miniature Labrador.
It's size.
The Miniature Labrador – The Appeal of Downsizing Dogs
One thing that can be problematic for families and individuals who would like to share their lives with a Lab is their size.
They are big, sometimes bumbling dogs.
As a result, those who do not have the space, time, or budget to house, entertain, and feed a large dog might have to rule out Labradors if they want a well-adjusted, healthy companion.
So the perfect solution, at least on the face of it, is a Labrador with all the appeal the breed holds, just smaller.
Well, it may not be as simple as that.
So How Do They Make Labradors Mini?
There are a couple of ways this can happen.
First, some Labradors are just naturally small.
For example, people come in all shapes and sizes.
Some of us are tall, with broad shoulders and thick legs.
Others are quite short in stature and petite in build.
Somewhere in the middle is what you would call an average-sized person.
So while we are used to seeing average-sized Labradors, there are some that will just be a little smaller.
It is important to note that the little frame of these smaller Labs is not the result of a genetic mutation, malnourishment, or any other condition that makes their life more challenging than normal.
These Labradors, while smaller than average, are not likely to be vastly different from a regular-sized Labrador.
Therefore, these small Labradors are different to the miniature Labradors we are discussing in this article.
The Miniature Labrador
Miniature Labradors are actually dwarfs.
Dwarfism is a genetic condition that is known and documented in Labradors.
There are a few different ways in which this dwarfism can come about.
First, the Labrador could have inherited the genes which lead to dwarfism from its parents.
Labradors that have dwarfism due to the SD1 gene will have bent legs.
Those that have the SD2 gene do not have the same bent legs, but their legs will be shorter.
Alternatively, a miniature Labrador could be suffering from a problem with their pituitary gland.
All of these conditions come with related health problems, such as retinal dysplasia, an eye condition which can leave the dog blind.
A Labrador born with dwarfism will need a lifetime of specialized care and attention.
Breeding dogs on purpose to have such conditions is clearly not in the best interest of the dog.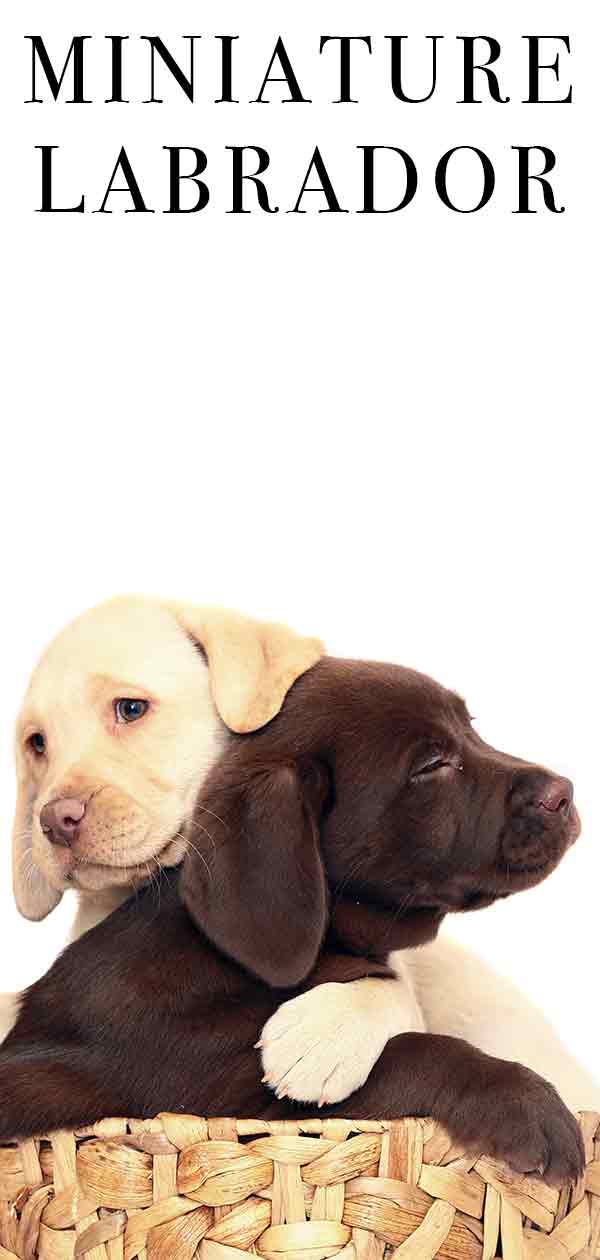 Miniature Labrador Size
As we have seen, miniature Labradors are not a breed.
Discounting Labradors which are just smaller than normal, these miniature Labradors are dogs with health problems.
As such, the size of a miniature Labrador full grown cannot really be predicted.
Even when scientists studied a group of dogs with the same genetic mutation that leads to dwarfism, termed SD2, the size of the affected dogs could not be reliably predicted, as the outcomes were so variable.
Miniature Labrador – Health Concerns
We have touched on some of the issues that so called miniature Labradors are likely to encounter.
Most commonly, dogs with the genetic mutations which lead to dwarfism will also have eye problems.
However, the stunted bone growth in these dogs also means that their gait and ability to move around freely will very likely be adversely affected.
Additionally, Labradors with this condition may also have an enlarged head, which can impact the quality of the dog's life.
Miniature Labrador Puppies
If you have seen Labrador pups up for sale that are being marketed as micro, mini, toy, or anything else along those lines, a high degree of suspicion and caution is in order.
As we have discussed, there are a few possibilities as to how these dogs have been shrunk.
Most of them involve a degree of unfairness to the dog, and even to the prospective owner.
First, the dog could be small because it is suffering a genetic disorder, as we discussed above.
Second, the dog may not be small at all.
Fake Mini
It is not unheard of for these toy puppies to just be regular pups, which will grow into full-sized dogs.
The good news is these dogs will likely not suffer the health issues associated with dwarfism.
You will, however, have the responsibility of feeding, housing, and caring for a dog significantly larger than you may have envisaged.
Crossbreed
Alternatively, you may be spending a great deal of money for a dog that is in fact a Labrador crossed with a smaller breed.
While this is by no means a tragedy, it is deceitful on the part of the person advertising the dog as something that it is not – and charging for it.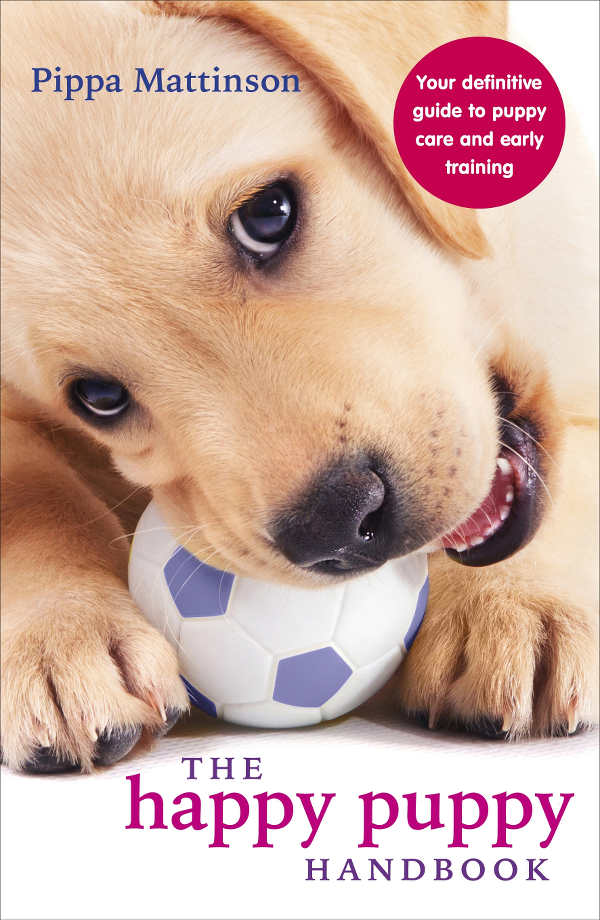 The least alarming scenario could be that the advertiser is selling a litter of naturally small Labradors.
It is probably a bit cheeky to be marketing such dogs as toy or micro.
While these dogs may end up smaller than an average sized Labrador, the size difference will not be huge.
You still will not end up with a dog of comparable size to a toy poodle, for example.
If you see miniature Labrador Retriever puppies for sale, the best advice we can give is this: Buyer beware!
The Miniature Labrador – In Conclusion
Unfortunately, the answers we have uncovered in this article might not be the ones you had hoped for in your search for a miniature Labrador.
However, hopefully the information we have shared today will help put a stop to people deliberately breeding dogs which have genetic conditions.
This is not only unfair to the dog but also misleading to those who believed they were buying a dog that was bred to be healthy and happy.
It may also save you the shock of finding out that your miniature Labrador Retriever full grown is not a miniature sized dog at all!
Look Into a Full-Sized Lab
The Labrador is a beautiful dog.
If you want to share your life with one of these loyal, fun loving companions, take stock of the time and space you have.
If you can accommodate one of these dogs, you can rest assured that life with a full-sized Labrador is going to be filled with fun.
You won't even notice those couple of extra inches in height before long.
Do you have any further questions or comments you would like to share in regard to the miniature Labrador?
Please be sure to post them below.
And if you found this article interesting or helpful, be sure to share!
References