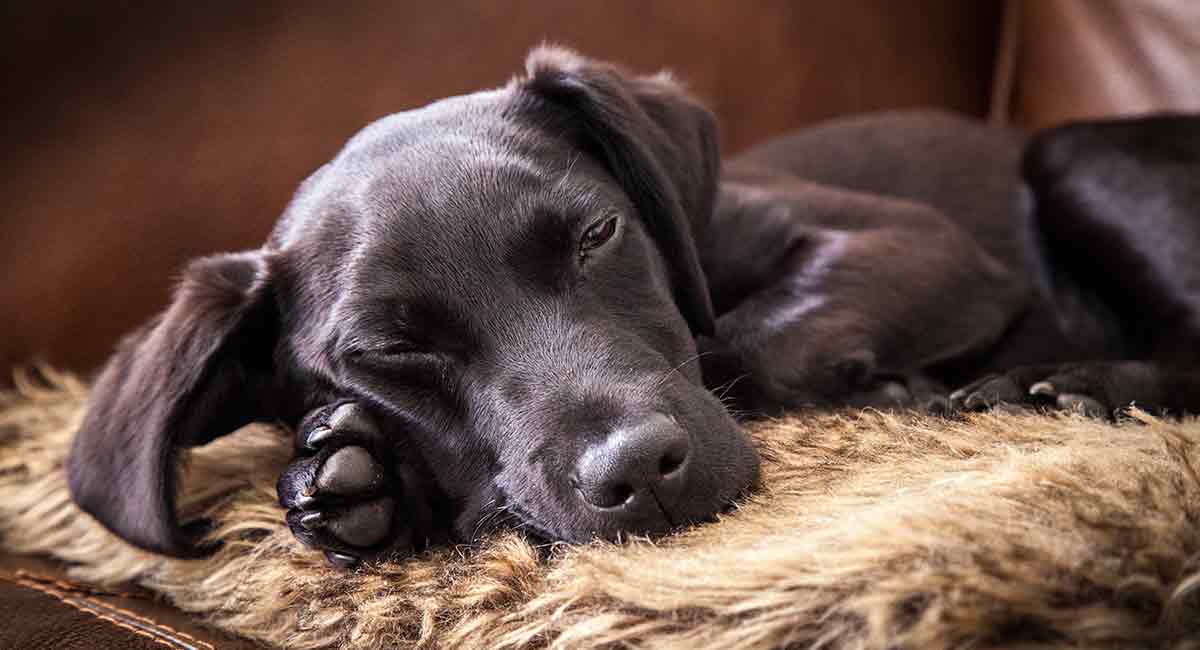 Labradors shed a lot. They are not a hypoallergenic breed, and pretty much leave soft trails of fur everywhere they go! But it's not a cause to panic, as knowing how to deal with your dog's shedding is all part of dog ownership. And we can help. Today we'll take a look at Labrador shedding. The pros and cons of dealing with a high shedding breed, and what to do to keep your home as fur free as possible.
Do Labs Shed?
The short answer, is yes, Labradors do shed. But fortunately there are plenty of things you can do to help keep on top of those mountains of fur. And the best place to start, is understanding why it's all coming loose!
Why Do Dogs Shed?
When we talk about shedding, this refers to how much hair or fur is lost by a particular breed of dog. With the exception of hairless breeds, all dogs shed to a certain degree. This even includes those pedigree and mixed breed dogs which are labelled as non-shedding, or hypoallergenic.
Your dog's fur (or hair, depending on the breed) is designed to help regulate their body temperature, and protect them from their environment. It helps keep them warm when it's cold, and cool when it's warm. It also protects them from getting cuts and scratches on their skin. As the fur or hair stops growing and dies, it is shed by the dog.
How Often Do Labs Shed?
Most dogs shed little and often throughout the year. Some breeds also have another shed which coincides with the seasons. These dogs will shed most in spring and fall. This process is known as moulting. During molting, your dog is basically preparing for the upcoming season. In spring, they will shed their thicker winter coat for a thin summer coat, and vice versa in fall.
Factors such as your dog's breed, and whether they are kept inside or outside, will impact how much they shed, and when. That leads us onto the next question: how much Labs shed when compared to other breeds.
How Much Do Labs Shed?
Labradors have a double coat. This is made up of an outer coat of tougher, waterproof fur, and a softer layer of insulating fur underneath. Dog breeds which have a double coat generally shed more than those with a single coat. In fact, Labs are known for being prolific shedders. Some Labrador dogs will have a large shed twice a year, while others will shed little and often throughout the whole year.
Working dogs which live mostly outside tend to fall into the first category. While those who live in centrally heated houses will often fall into the second. But there's no real way of knowing how much your own Lab will shed, until they grow up a little and you can get to grips with their own pattern.
You might find that changes to your dog's environment can trigger a change in their shedding pattern. Moving to a warmer climate, or starting to keep your dog in the house when they previously slept outside can cause an increase in shedding. Stress or anxiety can also cause changes.
Do black, chocolate or yellow Labs shed more?
While some people may suggest that certain colors of Lab shed more than others, there's no scientific evidence to prove that's the case.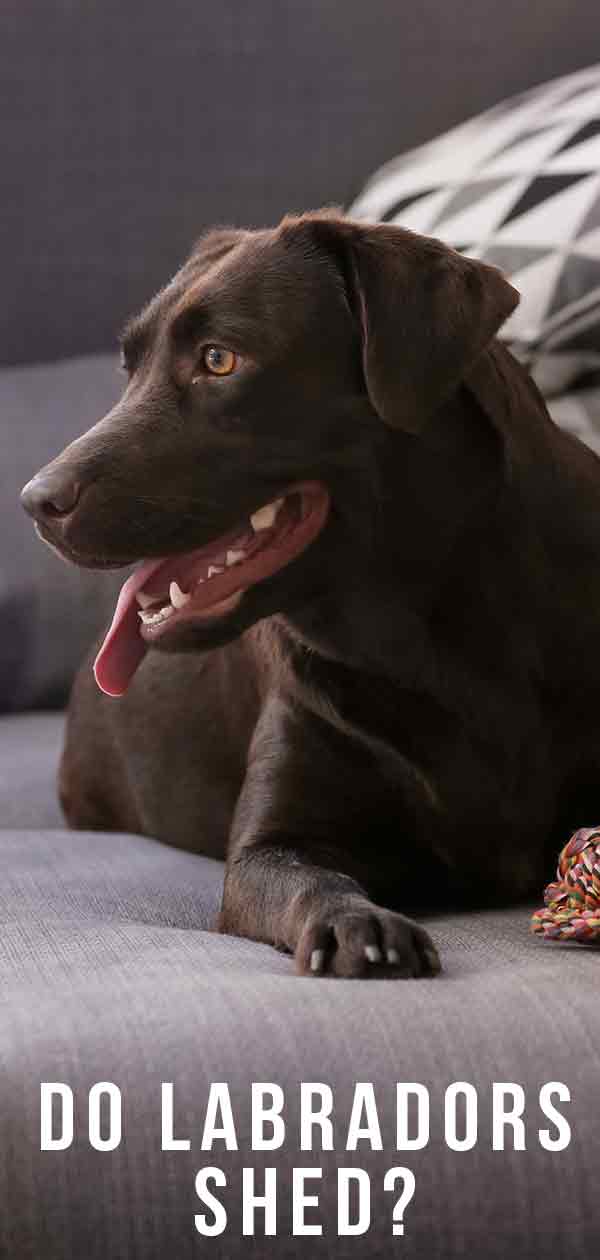 Are Labs Hypoallergenic?
If you're concerned that the amount of fur shed by a Lab may bring on allergies, you'll be interested to know that the majority of dog allergies are not in fact caused by the fur. Instead, dog allergies are usually caused by two other issues. Firstly, tiny molecules of protein in the saliva and urine of dogs, can trigger allergies. Secondly, dander from your dog's skin can also cause allergies.
The main dog allergen is called Canis familiaris 1, or Can f 1. In the case of Labradors, it's actually thought that they show lower levels of Can f 1 than many other breeds. This means that although they may shed a lot, they could also be better suited to those with allergies. Despite all the loose fur! They are not however, hypoallergenic.
Labrador Grooming Schedule
The best way to deal with your Lab's shedding is to maintain a regular grooming routine. Our article on the best brushes for Labradors can help you decide what grooming kit to invest in. Short daily brushing sessions will help maintain your dog's coat throughout most of the year. This will also prevent there being too much fur dropped around our house!
When it comes to the time of year that your Lab moults, or "blows their coat" as it's sometimes referred to, you may need to increase your grooming regime to cope. Some owners choose to use a grooming tool specifically designed to help remove the coat as it sheds.
Others like to treat their dog (and themselves!) to a trip to the grooming salon. Here your groomer can give your dog an intensive groom designed to remove as much of their shedding coat as possible in one go. Whichever method you choose, be prepared for regular vacuuming and grooming sessions during the time your Lab is shedding.
A good cleaning schedule helps
Most Lab owners are used to vacuuming or sweeping their house every other day at least. During moulting, you may find you need to vacuum twice daily, as well as groom your Lab. The amount of fur that some Labs can shed while moulting can be astonishing!
It's a good idea to invest in a vacuum cleaner that's specifically designed to deal with pet hair. You can also find automatic models, which can help keep Lab hairs at bay on a day-to-day basis. Despite this, clipping your Lab's coat is never a good idea, and we strongly discourage you from doing it. Let's take a look at the reasons why.
Lab Haircuts
A shaved Labrador is not going to be a happy puppy! You might be tempted to think that giving your Lab a haircut could be a good way to reduce the amount of fur that they shed. But this isn't recommended for Labs, or other breeds with double coats.
The Labs double coat is actually perfectly designed to help them keep both warm in the winter, and cool in the summer. By trimming their coat in summer, you run the risk of them both overheating, and getting sunburn on their sensitive skin, which is usually covered by fur.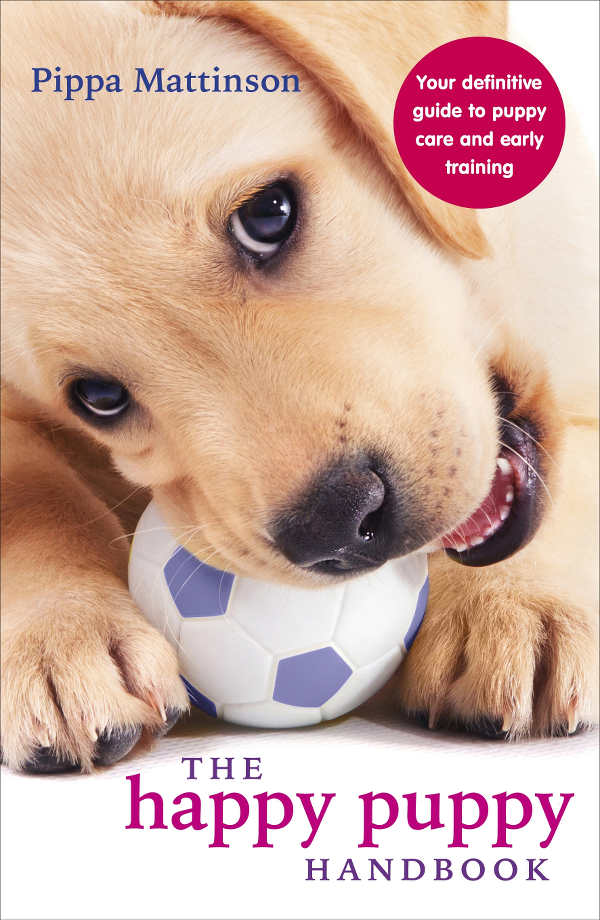 Do Labs Shed Too Much?
The answer to this question really depends on what you're used to. Compared to some breeds, such as the Poodle, which shed a lot less, then it can feel like the amount a Lab sheds can be a lot. But if you're familiar with the Lab as a breed, then you'll likely know that shedding just goes with the territory of owning one of these wonderful dogs.
There are certain instances where it can be helpful to know what's normal for your own dog though. If your Lab sheds little and often through the year, and then moults in spring and fall, that's considered fairly normal. If your Lab seems to be shedding more than normal, it can be a sign that something is not right.
Excessive shedding can be brought on by a number of factors, including stress, nutrition, or a medical condition. In this instance, it's definitely best to reach out to your vet for advice.
What about your dog?
If you have any tips or tricks for the best way to groom your Lab, we'd love to hear them in the comments section below!
References and Resources