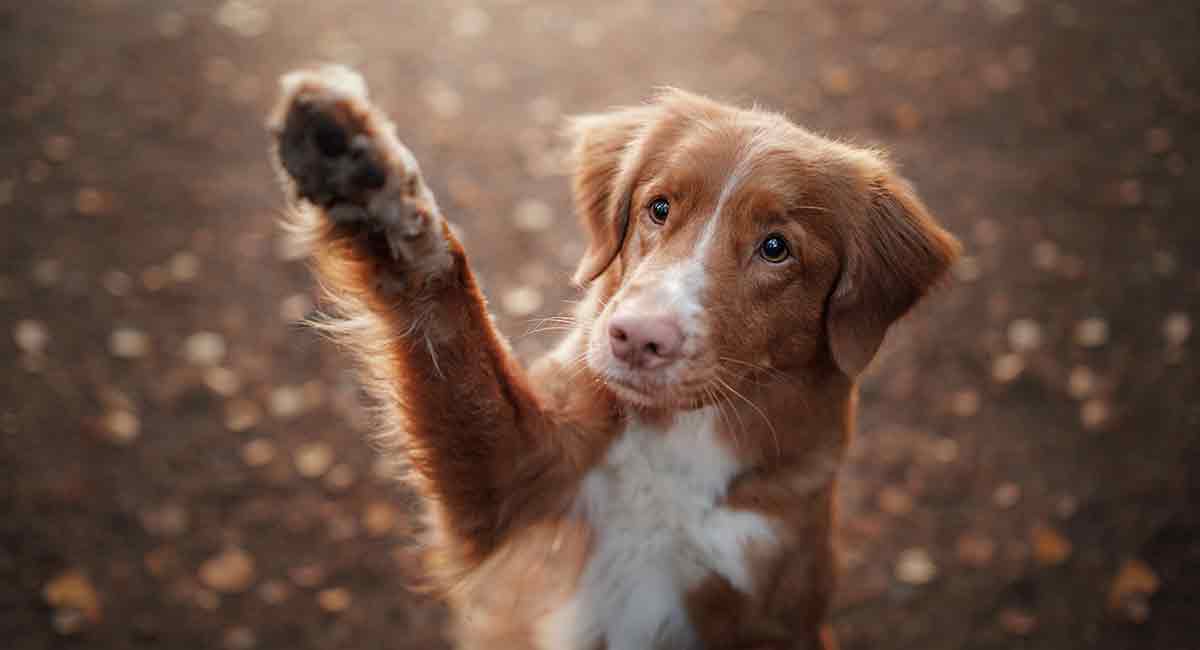 Red dog names should be as fun, fiery and rare as your red puppy's coat. Or as cute, affectionate and loyal as their personality. Whether you are naming a red Golden Retriever, Irish Setter, Dachshund, ginger Pomeranian, Australian Shepherd or Redbone Coonhound, or a gorgeous red mixed breed dog, we've got the perfect names for you. We share hundreds of ideas that will stand out from the crowd just as much as your beautiful baby red dog.
Contents
Looking for the best red dog names for your male or female pup? Look no further! Here are some great cool, unique and popular name ideas for red dogs. Red dogs are a special addition to a family. Special dogs should have special names that truly suit them. It can be hard to choose the right name for your pup. There are so many choices, and it can be overwhelming! Whether you're looking for red Lab names, red merle names, apricot colored dog names or names for ginger dogs, we have hundreds of red dog name ideas for you to consider.
Best Red Dog Names
Our thirty favorite ideas for red dog names are:
Rua – Irish for red
Lucy – for Lucille Ball, of course!
Nala
Simba
Sweetlips – One of George Washington's dogs
Merlot
Candy
Meatball
Furgie
Mars – the red planet
Ariel – the Little Mermaid
Merida – from Disney's Brave/li>
Cera – meaning fiery one
Ginger
Marpo – Tibetan for red
Red – Obviously
P!nk – the rockstar
Angus
Ginger
Scarlett
Rose
Archie – for the comic book character or Prince Harry's son
Clifford – The Big Red Dog
Mater – for tomato or the character from Disney's Cars
Rusty
Giselle
Rowan – Gaelic meaning little red-haired one
Akako – Japanese for red
Rufus – Latin for red-haired
Goldy
Finding Red Dog Names
You have a unique dog, so naturally, you want a name that fits her look or personality. Red dogs are beautiful, and they have many personalities, from elegant and regal to goofy or playful.
Inspiration for your dog's name can come from anywhere. When it comes to red dog names, the options are not just limitless, they're downright fun.
Choosing the perfect name for your dog can seem a daunting task. We've done our best to make it easy for you by selecting these awesome red dog names for you.
Female Red Dog Names
If you have a female pup, we have red female dog names that are cute as a button, just like she is. Or maybe she's more sophisticated. Fortunately, there are hundreds of options when it comes to red dog names for girl dogs. Here are our all-time favorite red female dog names. Hopefully, one jumps out as the perfect name for your new little pup.
Apricot
Peach
Patricia
Apple
Garnet
Poppy
Ruby
Rubina
Sienna
Shula
Shona
Venus
Rosie
Autumn
Amber
Brittany
Maple
Fiona
Kira
Saffron
Clementine
Cinnamon
Crimson
Mauve
Kamala
Did any of these inspire you as the perfect fit for your newest, four-legged family member? If not, don't forget we have many other awesome name lists for you to check out!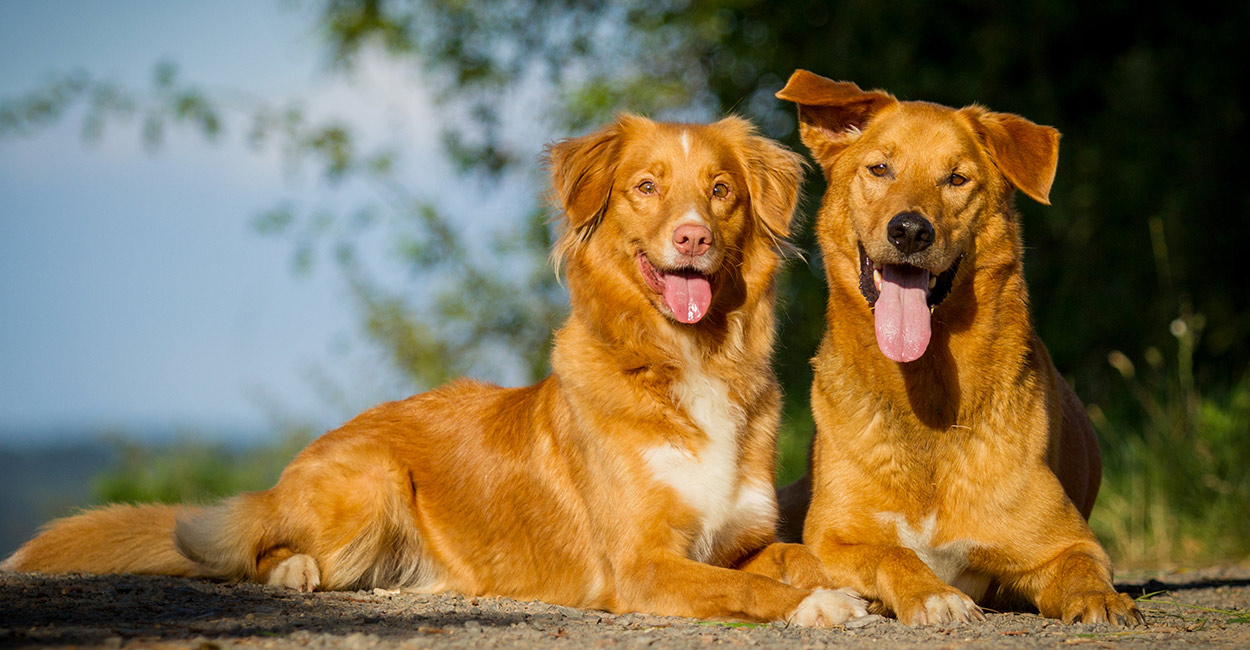 Male Red Dog Names
You know that names are used to identify a person. They also identify your pup. A name says a great deal about personal identity. A gender-specific name is one way that we can signal whether our dogs are male or female. There are lots of options when it comes to red dog names for boy dogs.
These are our top choices for male red dog names. These names come from a wide range of cultures and historical uses. The thing they all have in common is that they're all a great choice for a red dog!
Agni
Russell
Bryni
Ignatius
Adam
Leroux
Monroe
Quincy
Carmine
Edom
Gilroy
Carnelian
Harkin
Blaine
Radburn
Rohan
Roux
Bowie
Boyd
Saul
Russell
Ralph
Raoul
Alroy
Bayard
Broderick
Gorri
Roderick
Rufio
Not sure if any of these names are what you are looking for? That's okay, there are still plenty of great red dog names to choose from!
Cute Red Dog Names
Your pup is cute, so why not give her a cute name? Here are some of our favorites.
Scooter
Roo
Kazoo
Shiitake
Tinker, Tinker Bell, Tinker Boy or Tinker Toy
Sir Wagsalot
Sir Barksalot
Squeak
Gidget
Tess or Tessie
Teddy or Teddy Bear
Jellybean
Marbles
Squirt
Scooby Doo
Buddy
If none of those hit the mark, consider a cool name for your red pup.
Cool Red Dog Names
Some of the coolest names for puppies that you can come up with are ones that already have special meaning. When naming your pup, you may want to think about your favorite sport, pastime or vacation spot. With that said, Lebark James, Knitter's Helper and Cayman are a few good options.
Ace
Apollo
Bear
Beau
Spike
Saturn
Zeus
Thor
Nitro
Slash
Bono
Rocket
Guinness
Whiskey
Unique Red Dog Names
Perhaps the coolest of all red dog names is Ferrari, after the iconic Italian sports car. Or Enzo, after Ferrari's creator. You can use almost anything for inspiration in picking a name for your pup. Movie stars or movie characters, authors or book characters, famous or infamous personalities, food, drinks, games, places, you name it!
Copernicus
Figaro
Phineas
Watson
Zoe
Gargoyle
Gideon
Octavia
Zander
Xavier
Echo
Wren
Rain
Aspen
Luna
Finn
Dog Names That Mean Red
Here we've gathered a list of red dog names for you where the meaning of the name fits your pup! These names all mean red, in all various shades, appearances, and materials! Look at this miscellany of red names is the one you're looking for.
Akane (a Japanese name for girls)
Akano (the same Japanese name, but for boys)
Burgundy
Roary
Jasper
Coral
Cherry
Cherise
Kura
Akamu
Phoenix (the bird, not the city)
Reed
Rooney
Sorrell
Suri
Raleigh
Sunny
Tawny
Xanthe
Arvinda
Robin
Shani
Jacinthe
Hazel
Addie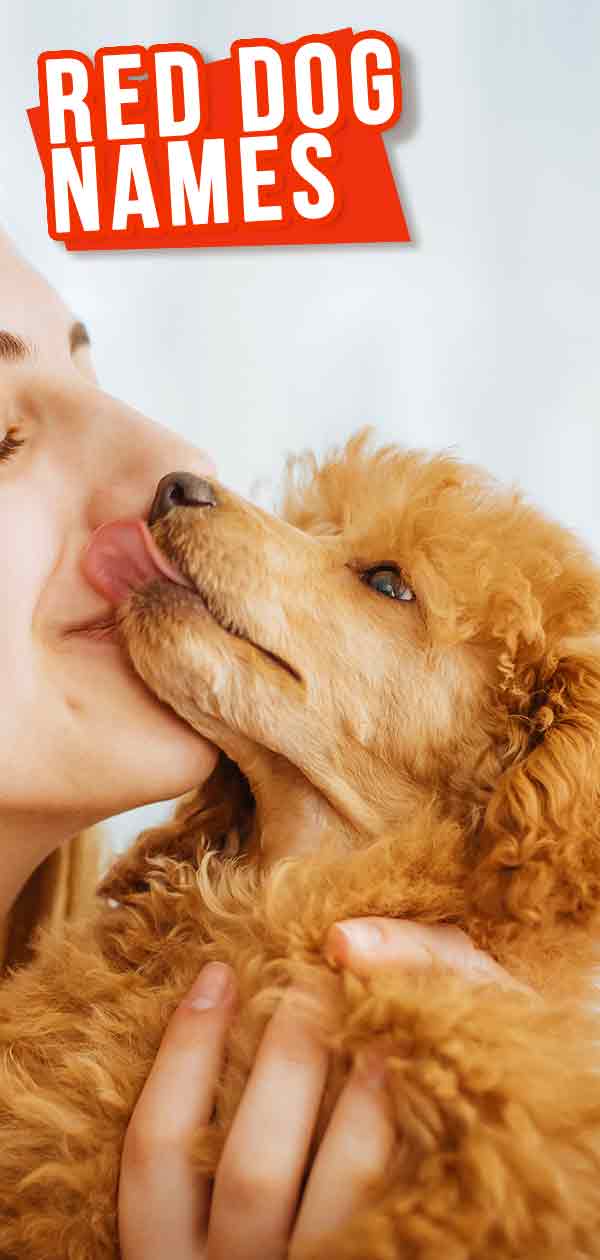 Irish Red Dog Names
An Irish name for your red dog can be a creative and fun choice. After all, Irish Setters are red, so Irish names for red dogs are automatically in high demand. You may even choose to just use the Irish word for red dog as a name. It's madra dearg, in case you were wondering.
While there are red dog breeds that hail from Ireland, many people also enjoy the historical context and thoughtfulness that goes into choosing an Irish name. But with so much history and culture to explore, there are a lot of options. We've collected our favorites and some of the most popular Irish red dog name ideas.
Clancy
Flann
Aideen
Alannah
Paddy
Patrick
Aislinn
Caitlin
Rudah
Rudy
Bridget
Cináed
Cassidy
Ciara
Clair
Aiden
Braith
Deirdre
Mona
Nora
Nola
Nuala
Siobhan (pronounced she-von)
Keeva
Dublin
Conchobhar (pronounced con-r)
Davin
Kilkenny
Blarney
Orlaith
Shauna
Sorcha (pronounces sor-ka)
Eoghan (pronounced oh-in)
Conor
Faolan
Fergus
Lucky
Finn
Kevan
Lochlan (pronounced lock-lun)
Malachi
Tierney
Sean
Liam
Oisin
Braden
Cian (pronounced key-in)
Cillian (pronounced kil-e-an)
Popular Red Dog Names
Naming your ginger pup after your favorite celebrity or fictional character is a cool way to show off your taste! It's also a fun way to make sure your puppy is memorable and give them a name that really fits.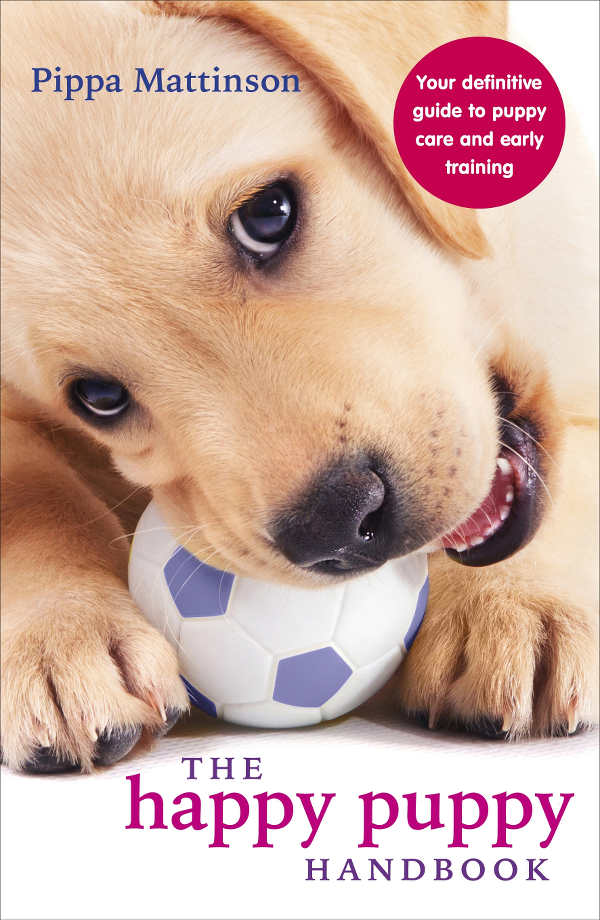 Here are some of the best red dog names we think you'd like. They're inspired by famous people: fictional, historical and modern celebrities, of course!
Harry (after the Prince, of course.)
Ron (Weasley)
Fred and George (also Weasley, and a great choice for litter mates!)
Anne (from Green Gables, of course)
Jessica (the famous cartoon bombshell married to a rabbit)
Pippi (Longstocking)
Erik (An old Norsemen known for his red beard and fondness of exploration.)
Leif (The son of a famous red-bearded Norsemen who also loved to explore.)
Emma (Stone)
Christina (Hendricks)
Katharine (Hepburn)
Adele
Anne (as in Bonny, the famous 18th century Irish pirate, or Anne of Brittany, the French Queen. Or add an "i" and have Annie Oakley, the famous American sharpshooter!)
Anastasia (Romanov, known for her strawberry curls)
Axl Rose (Guns N' Roses)
Benedict (Cumberbatch)
Caesonia (Roman Empress and consort to Caligula)
Chuck (Norris. A great name for a tough pup!)
Conan (O'Brien, a good choice for a fun-loving or goofy puppy!)
Galileo (Galilei, famous historical scientist)
Vincent (van Gogh)
Red Dog Names
We hope that our lists of names for dogs with red hair gave you the name you needed for your new pup. Do you have a favorite name we didn't mention? What's your dog called? We'd love to hear your red dog name ideas. Let us know in the comments below!
More Names For Red Dogs
Plus, we have many other lists of awesome dog names here on our website! Here are a few more of these lists to help you out.
Still searching for the perfect name? Check out the following lists for unique and thoughtful name ideas for your dog.
References and Further Reading
Coren, S. "The Art and Science of Naming a Dog." Psychology Today. 2011.
Hoffman, J. "You Named Me Brutus? Really?" The New York Times. 2013.
Miller, P., CPDT-KA, CDBC, "The Importance of a Dog's Name with Regards to Training," Whole Dog Journal, 2011.
Zacharias, Y, "The Science of Choosing a Dog Name," Modern Dog Magazine.