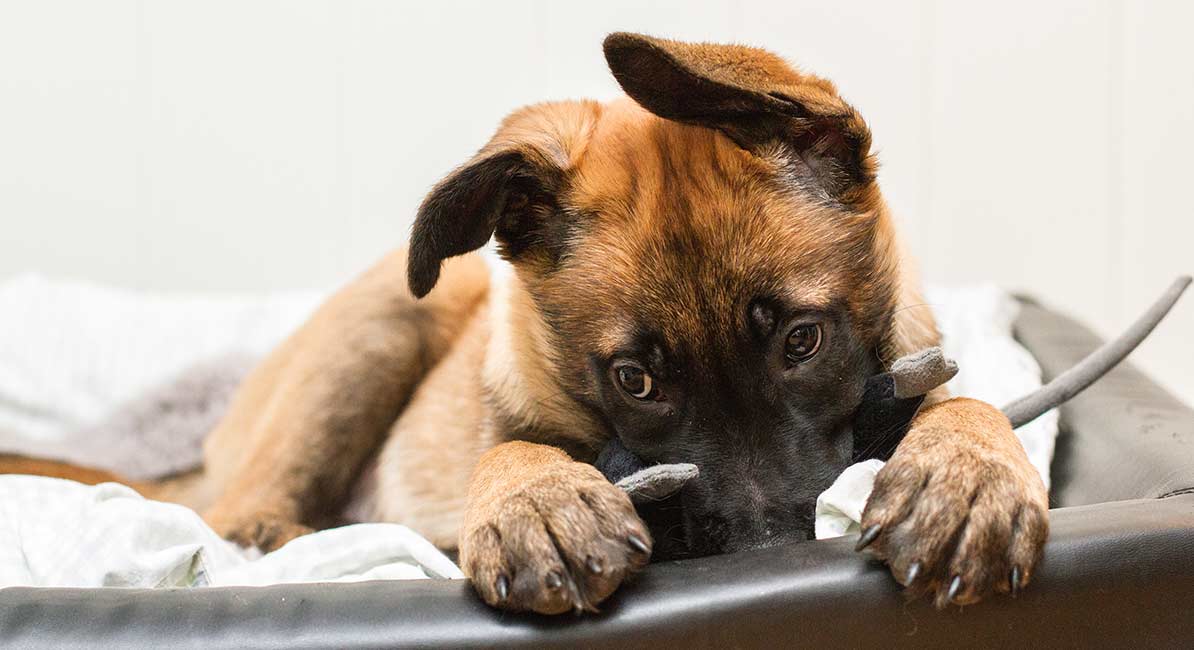 Over 350 fantastic puppy names to inspire and entertain you. From tough names to cute, you'll find these great lists are the perfect starting point for naming your new puppy
There's nothing as adorable and fun as a playful puppy. Naturally you want to give them the perfect name. So below we've compiled a list of great puppy names for your new best friend.
What name you give your dog is no light matter.
It's the name you'll call out at the dog park. The name you'll say while you cuddle your pet in front of the TV. The name you'll cry out when your puppy chews your shoe.
You have a lot of different directions to go. You can choose cute human names that resonate with you, names from fiction, names of your favorite foods or names that match the dog's traits.
Since you have so many options, we've made finding a puppy name easier and more organized through distinct categories. Enjoy our list of puppy names for some inspiration.
Girl puppy names
When looking at female puppy names, you have a few options.
The name can be cool, sophisticated, cute or simply feminine.
That's how we came up with this list of female puppy names.
Human girl names
One key way to find girl puppy names is to go for some human girl names.
We chose the ones below because they sound cool, cute or feminine in some way.
As such, we think these are good puppy names.
Roxy
Amelia
Renee
Melody
Becca
Annie
Molly
Paige
Stacey
Stella
Abigail
Naomi
Natalie
Phoebe
Laila
Dessert names
One of the easiest ways to find some great female puppy names is to go with dessert names.
Naming a dog after a dessert is an instant way to find the cutest puppy names. As such, these work great for cute girl puppy names.
Pudding
Cake
Brownie
Cookie
Snickerdoodle
Caramel
Chocolate
Gingerbread
Cupcake
Butterscotch
Truffle
Sugar
Custard
Donut
Sherbet
Boy puppy names
Like female puppy names, boy puppy names can come from a variety of sources.
We chose the boy puppy names below because they sound masculine in some way.
Human boy names
Human boy names make great inspiration for male puppy names.
We think the basic male names below would go great with a puppy. They're good if you want something very straightforward in a puppy name.
Frank
Joe
Michael
Ralf
Cody
Dylan
Cameron
Peter
Cole
Paco
Quinn
Larry
Dakota
Lucas
Leo
Common tough dog names
Sometimes people don't like the idea of giving a dog a human name.
So below are some common tough dog names that work great for male puppy names.
These are great for dogs that will grow up to be massive breads. Though they also work for smaller dogs if you like irony.
Rex
Tugger
Fang
Fighter
Warrior
Barbarian
Killer
Bruno
Brute
Toughey
Tuff
Turbo
Tank
Rocky
Junkyard
Cute puppy names
Odds are, you wouldn't mind your puppy's name being as cute as he or she is.
So below we've compiled some of the cutest puppy names. These work both as cute boy puppy names and cute girl puppy names.
Physical trait names
Since your puppy is the cutest darn thing around, it makes sense to go off their physical traits to find a cute name.
We complied some good puppy names that are inspired by a puppy's fluffiness, large feet, distinctive tail and cute nose.
Fluffy
Fluffles
Softy
Shorty
Fluffball
Fuzzy
Fluff-face
Fury
Furball
Paw-paw
Padfoot (Harry Potter)
Duck Feet (for big-pawed dogs)
Snubnose
Swiffer (for dogs with long-haired tails)
Fluff-fluff
Fluffer
Fluffington
Hairy
Hairball
Cotton
Other animal names
Don't feel like you have to stick to the world of dogs to find great puppy names.
Below are some names that are based off other cute animals, making for some of the cutest puppy names.
Bunny
Bear
Rabbit
Chick
Foxy
Fennec
Squirrely
Penguin
Koala
Meerkat (good for dogs with a habit of going on hind legs to beg)
Hedgehog
Capybara
Panda
Lemur
Otter
Names from the word cute and its synonyms
Another idea to find a cute name is to just run with the word cute.
So below we made some names that are based off of the word cute or its synonyms in some fashion.
Cute
Cuttie
Cuttsey
Cutest
Cuttie-pie
Sweet
Sweetie
Lovely
Adorable
Dear
Dainty
Beautiful
Classy
Bonny
Darling
Unique puppy names
Looking for some new puppy names? Then you'll love this list of unique puppy names.
One of the great places to mine for unique names is speculative fiction.
Comic book names
Want your dog to be as much of a comic book nerd as you are?
Comic books are ripe for unique puppy names. Below we compiled some of the Marvel names we think make the best names for puppies.
Dynamo
Gambit
Daredevil
Deadpool
Flash
Storm
Hulk
Arcana
Blade
Bucky
Drax
Mystique
Tyrannus
Rocket
Lockjaw
Throg
Sci-fi/fantasy names
Sci-fi and fantasy are full of unique names as a rule.
So below we've listed some of the best sci-fi and fantasy names that would make good puppy names.
Frodo (Lord of the Rings)
Samwise (Lord of the Rings)
Spock (Star Trek)
Tiberius (Star Trek, Kirk's middle name)
Gandalf (Lord of the Rings)
Eragon (Inheritance Cycle)
Hermione (Harry Potter)
Rincewind (Discworld)
Weatherwax (Discworld)
Vader (Star Wars)
Skywalker (Star Wars)
Porg (Star Wars)
Yoda (Star Wars)
Obi-Wan (Star Wars)
Palpatine (Star Wars)
Cool puppy names
If you want to give a dog a dose of cool, you can't go wrong with seeking out cool names.
You have a few options for finding cool puppy names, which we'll cover below.
Cool human names
The first place to look for a cool puppy name is to mine for cool human names.
Below are some of the names we felt had a high cool factor.
Blaire
Cleo
Cybil
Oz
Ruby
Lola
Roxanne
Claude
Rowen
Alexis
Ilana
Zeno
Ezra
Brock
Hal
Cool trait names
There's also the option of naming your dog after behavior traits he possesses, like if he bounces a lot or is just a total spaz.
Do it the right way and you have some puppy names that just sound downright cool, like the names below. Plus, that's how you end up with some creative new puppy names.
Bouncer
Speedy
Zoommer
Zipper
Spring
Pogo (like pogo stick)
Wild
Chaos
Dancer
Athlete
Ringling (like Ringling Bros. Circus)
Breeze
Blur
Crash
Trouble
Celebrity names
Nothing's as cool as a celebrity.
So name your dog after the entertainers in the headlines for some instant cool.
Beyonce
Miley
Jay Z
Angelina
Mila
Gwen
Reese
Mariah
Gosling
Lopez
McConaughey
Demi
Blake
Whoopi
Gavin
Unusual puppy names
Want your dog's name to be as unique as she is?
Then you'll want to look at some of the unusual puppy names below.
Made-up word names
You can't get more unusual than just flat-out making up words.
So below we gave it a go and made up some words that could work as unusual dog names.
Yet Lewis Carroll (Alice in Wonderland) and Anthony Burgess (A Clockwork Orange) have been making up wonderful words before we ever got around to it. So below are also some of theirs that might work as good puppy names.
Floppy
Flippity
Floopers
Jabberwocky (Lewis Carroll)
Droog (name for friend or henchman from Clockwork Orange)
Veck (word for guy from Clockwork Orange)
Cheena (word for woman from Clockwork Orange)
Bolshy (word meaning big from Clockwork Orange)
Bopster
Lappy
Lolie
BooBoo
Dogi
Dogger
Mythology names
Mythology is chock-full of names that are unusual by today's standards.
Below are some names that work great for puppies. We chose them because they have something to do with canines in myths.
Loki (God of Mischief, Norse mythology)
Fenrir (Large wolf, son of Loki and giantess Angerboda)
Kitsune (Multi-tailed fox from Japanese mythology)
Cerberus (Guarded the Underworld in Greek myth)
Argos (Odysseus' dog in The Odyssey)
Hellhound (Supernatural dog in folklore)
Grimm (Guarded gravesites in folklore)
Surma (Guarded the gates of the Underworld in Finnish myth)
Shisa (Chinese half-dog, half-lion guardians)
Gwyllgi (Mythical dog from Wales)
Hecuba (Woman from Greek myth who could turn into a dog)
Irawaru (Maori mythical figure who became the first dog)
Bulgae (Fire dogs from Korean myth)
Dip (A dog in Catalan myth who sucked blood)
Pretty puppy names
If you're looking for more female puppy names, you can't go wrong with the pretty puppy names below.
Granted, this is the 21st Century. Some of these pretty names could work for cute boy puppy names too.
Girls don't have to commandeer everything that's pretty.
Flower names
Nothing says pretty like a flower.
So below are some flower names we thought would work great as puppy names.
Lilac
Daffodil
Pansy
Rose
Lily
Lavender
Tiger Lily
Anemone
Buttercup
Iris
Dahlia
Aster
Carnation
Marigold
Sunflower
Foxglove
Daisy
Lupine (it's a flower, too)
Hellebore
Comfrey
Elegant human names
There are also plenty of pretty human names, as well.
So below are some elegant names we thought would work great for pretty dog names.
Elaine
Elena
Camelia
Ren
Anastasia
Gracie
Juliet
Clara
Victoria
Sophia
Anais
Genevieve
Isabelle
Violet
Ophelia
Object names
Naming a dog after objects is a great way to find names that work for boy dogs.
We chose the names below because the objects are either dog-related (like Bone), or are more traditionally masculine objects that still sound cute or funny as a dog name (like Monster Truck).
Bones
Squeaker
Bone
Kibble
Kong
Cash
Teether
Tugtoy
Frisbee
Rawhide
Shuriken
Bazooka
Monster Truck
Trebuchet
Engine
Animal names
Another great way to find male puppy names is to go for some of the more ferocious members of the animal kingdom.
We chose the animals below because they denote a feel of toughness or massive size, yet sound cute as a dog name.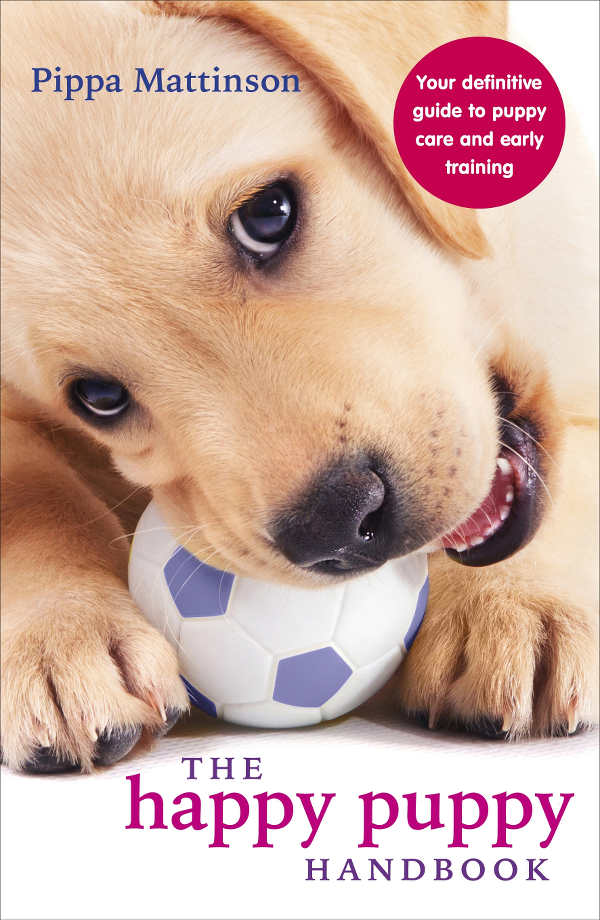 Beast
Gator
Tiger
Panther
Boar
Bison
Wolf
Croc
Wolverine
Grizzly
Shark
Lion
Leopard
Ox
Famous puppy names
One of the easiest ways to name a puppy is to go for famous dogs that you respect and admire from fiction.
So below are some of the most famous celebrity/fictional dogs around.
TV shows
A lot of us have rich memories of watching the family dog on that sitcom or that brave dog in that drama.
TV is ripe for dog names, and below are some of our favorite TV personality dogs.
Astro (The Jetsons)
Comet (Full House)
Eddie (Frasier)
Stan (Dog with a Blog)
Lassie (TV show, Lassie)
Petey (Our Gang, later The Little Rascals)
Duke (Beverly Hillbillies)
Tramp (My Three Sons)
Flash (Dukes of Hazzard)
Spunky (Happy Days)
Alfa (ALFA 177 from Star Trek)
Snoopy (Peanuts)
Scooby Doo (From Scooby Doo)
Rin Tin Tin (The Adventures of Rin Tin Tin)
Brian (Family Guy)
Goofy (Goof Troop)
Movies
As a dog lover, there's a good chance you spent much of your childhood watching your favorite dog movies over and over again.
Honor those brave, loyal Hollywood canines by naming your puppy after them.
Beethoven (From Beethoven)
Benji (From Benji)
Chance (Homeward Bound)
Shadow (Homeward Bound)
Otis (Milo and Otis)
Toto (Wizard of Oz)
Hooch (Turner and Hooch)
Marley (Marley and Me)
Hachi (Hachi: A Dog's Tale)
Verdell (As Good As It Gets)
Milo (The Mask)
Brutus (The Ugly Dachshund)
Bailey (A Dog's Purpose)
Lou (Cats & Dogs)
Charlie (All Dogs Go to Heaven)
Books
Books are another great resource for dog names.
And what better way to honor your favorite book or author than by naming your dog after one of their fictional canines?
Clifford (Clifford the Big Red Dog)
Cujo (Steven King's Cujo)
Shiloh (Phyllis Reynolds Naylor's Shiloh)
Nickie (The Darkest Evening of the Year)
White Fang (Jack London's White Fang)
Wellington (The Curious Incident of the Dog in the Night-time)
Little Ann (Where the Red Fern Grows)
Jack (Little House on the Prairie)
Gaspode (Discworld)
Bull's-Eye (Oliver Twist)
Buck (The Call of the Wild)
Nana (Peter Pan)
Winn-Dixie (Because of Winn-Dixie)
Ghost (A Song of Ice and Fire)
Best puppy names
We've found or outright invented a lot of good puppy names.
But below are some of the best puppy names, in our humble opinion.
We chose these because of how spot-on they are (like Sirius, named after the dog star/Harry Potter) or how cute they sound as puppy names (like Archie).
Direwolf (Game of Thrones)
Sirus (Harry Potter)
Ginger
Moony (Harry Potter)
Frankie
Ruffus
Ellie
Archie
Ein (Cowboy Beepop)
Luna
Rosie
Mocha
Riley
Cooper
Vinny
Toby (Fairy Tale)
Dexter
Buddy (Air Bud)
Belle
Lady
Inu (Japanese for dog)
Ollie
Sadie
Abby
Angel
Max (Goof Troop)
Lupin (Harry Potter)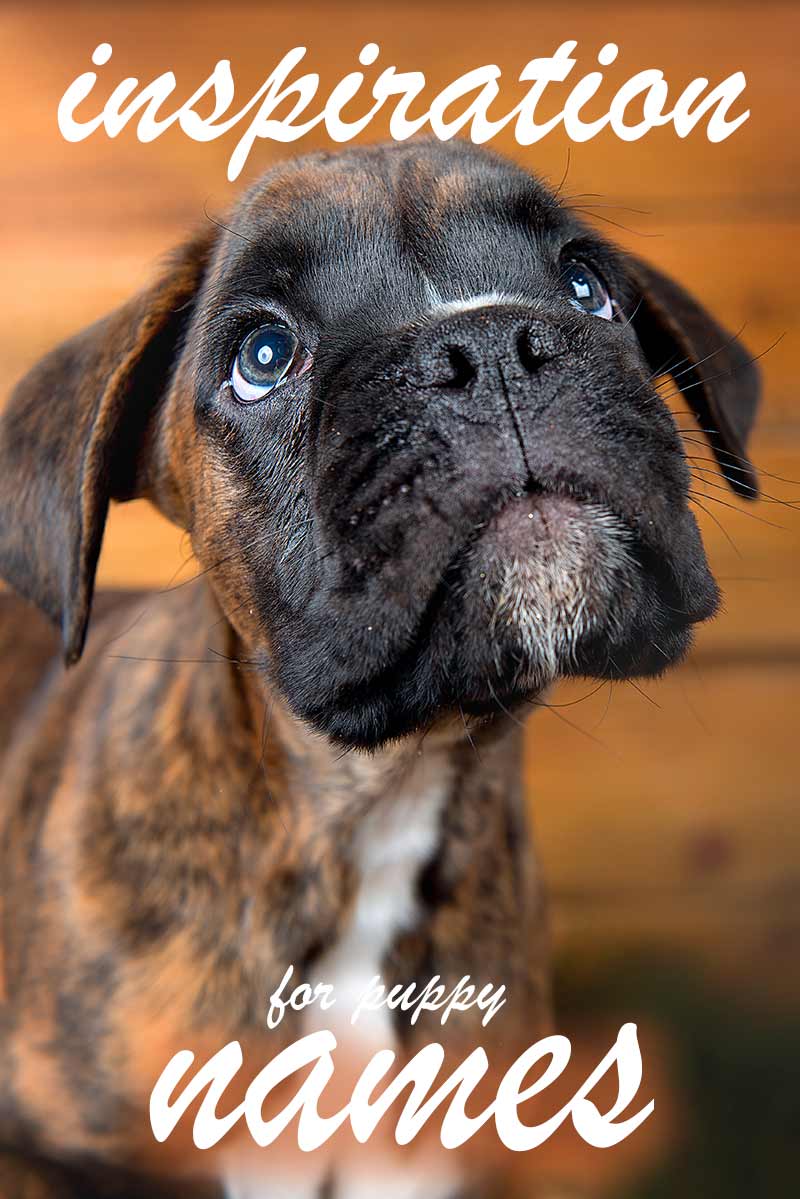 We hope you found some inspiration from our list of puppy names.
Have a good puppy name idea that we haven't put on the list?
Feel free to share it in the comment section below.