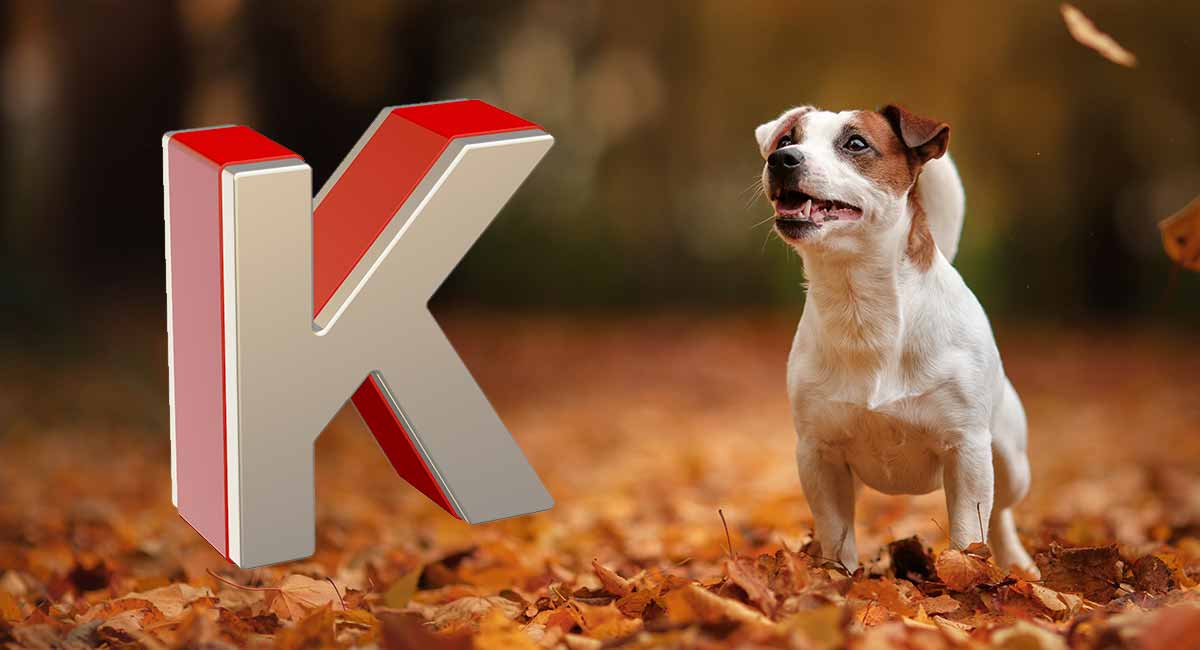 Dog names that start with K are a great choice, because it's such a strong and clear letter. When picking a name for your rescue dog or puppy, I always recommend you go with something that's easy to hear and remember. Dogs typically hear distinct vowels and hard consonants much more clearly than they hear softer, less pronounced sounds. Words like Kate and Kai work really well.
Contents
Why not make a note of any names you like that you find? Jot down all your favorites so that when you've finished your research, you'll have a short list. From that list, you'll be able to weasel out that one name that's just perfect for your new pup.
Best Dog Names That Start With K
K-9
K.O.
Kaaba
Kaara
Kabob
Kabuki
Kathie
Kathlee
Katie
Katja
Katmandu
Kato
Katona
Katrina
Khafre
Khaki
Khalid
Khan
Ki
Kia
Kiai
Kiana
Klondike
Klute
Klutz
Knar
Knick
Knievel
Female Dog Names That Start With K
Many people pick a name for their dog that matches his or her personality and looks. For example, if you're getting a lively, rambunctious Boxer, you'll want a name that reflects that. On the other hand, if your new best friend is a tiny, dainty Dachshund, you'll need a cute, cheeky dog name to suit him.
You might also like to pick a name based on where your dog originates. For example, if your new puppy is a Chihuahua, you might want to choose a Mexican dog name.
Kabyle
Kadar
Kael
Kafka
Kagel
Kagera
Kagi
Kahlua
Kahn
Kahului
Kahuna
Katarina
Katch
Kate
Katerina
Katherine
Katsumi
Katz
Katzy
Kauai
Kaufman
Kava
Kavanagh
Kavida
Kavik
Kawasaki
Kay
Kayak
Kaye
Kiara
Kibbee
Kibbi
Kibbles
Kibic
Kid
Kidder
Kiddle
Kiddo
Kieffer
Kiel
Kielbasa
Kier
Knight
Knish
Knockout
Knockwurst
Knoop
Knot
Knotts
Knox
Knuckles
Knudsen
Koa
Koala
Male Dog Names That Start With K
Now, if you're preparing to welcome a boy dog into your life, you'll want a name that suits his character and his looks. That's not always easy to know if you're buying a puppy. Of course, if you're choosing a name because of a physical characteristic such as blue eyes or a red coat, that won't change.
Otherwise you'll have to trust to luck, as your dog's personality won't become apparent until he grows up!
Kaiser
Kajar
Kala
Kalamazoo
Kalani
Kalb
Kale
Kaleidoscope
Kalema
Kalendar
Kalerhan
Kalgan
Kali
Kalid
Kayle
Kayo
Kayoed
Kazan
Kazzi
Keach
Keanu
Kearby
Keaton
Keats
Keebler
Keeler
Keen
Keeper
Kevin
Kewpie
Keyboard
Keynote
Keys
Kiki
Kiku
Kildare
Kiley
Kilimanjaro
Killa
Killebrew
Killer
Killy
Kilo
Kilowatt
Kilroy
Kim
Kimberly
Kizby
Klaus
Kleenax
Klein Kline
Klinger
Kobe
Kobi
Kobra
Koch
Koda
Kodi
Kodiak
Kody
Kohinor
Koka
Koko
Kola
Kolbie
Kona
Kut
Kyle
Kym
Kyota
Kyte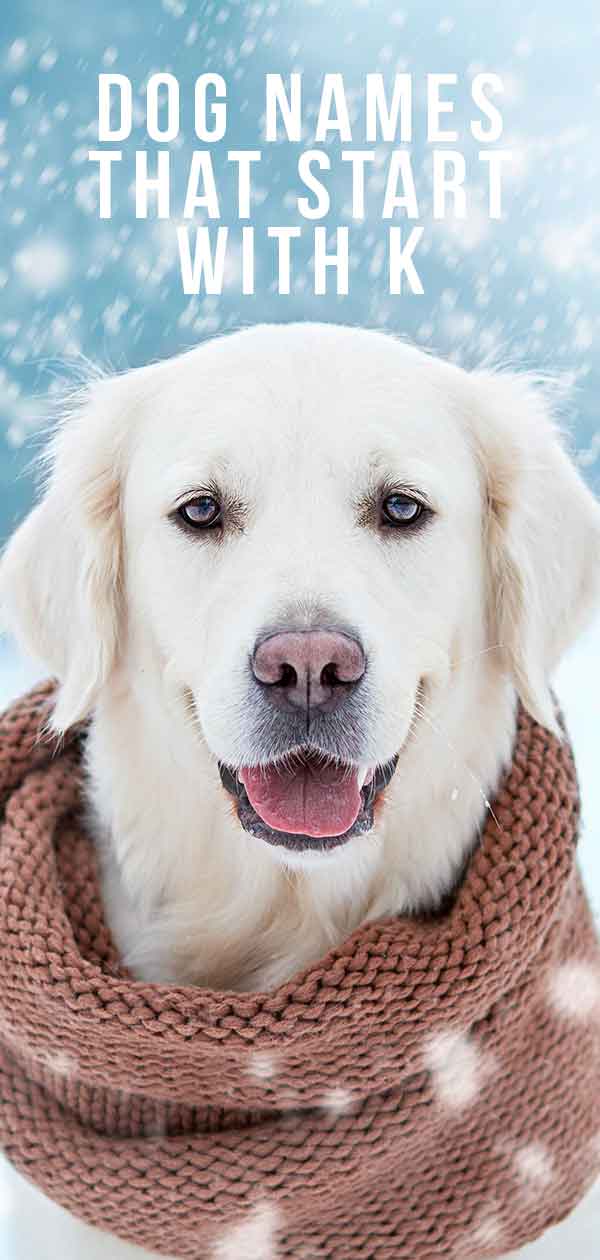 Keeping It Cool
Your dog might be the rockingest kid on the block! So he'll need a cool name to suit him too!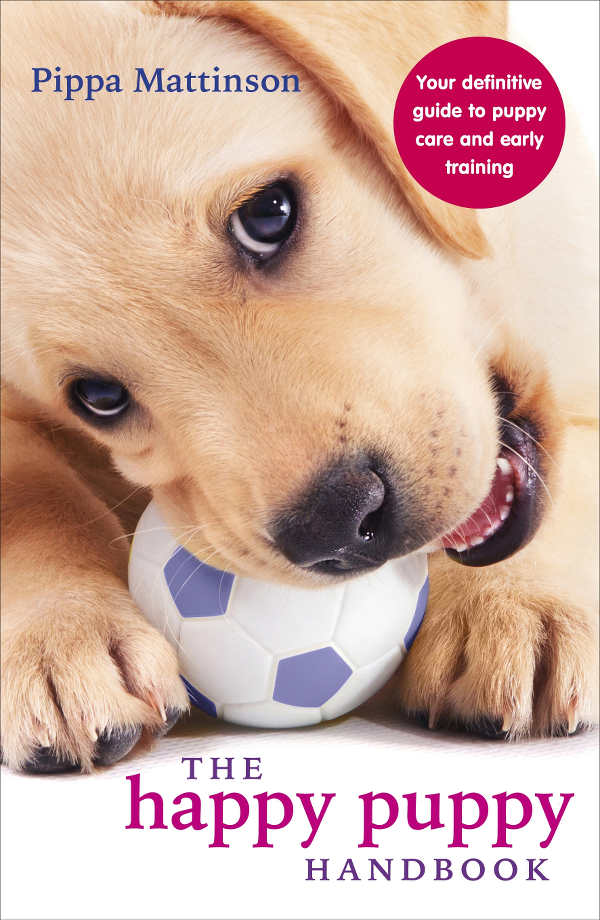 Kalinin
Kalka
Kalmuk
Kama
Kamacite
Kamali
Kambi
Kamikaze
Kandinsky
Kandy
Keepsake
Keesha
Kefir
Kegler
Keiko
Keith
Kekkonen
Kelb
Kellogg
Kelly
Kimbo
Kimbundu
Kimono
Kina
Kindle Kong
Kongo
Konrad
Kontiki
Kontra
Koojo
Kookaburra
Kooky
Kool
Koolio
Kinectic
King
Kingfish
Kingsley
Kinko
Cute K Dog Names
Kandyman
Kane
Kang
Kanga
Kannada
Kano
Kansan
Kansas
Kantor
Kaper
Kaplan
Kappa
Kara
Karaboo
Kelp
Kelsey
Kelso
Kelvin
Kem
Kembro
Kemp
Ken
Kendal
Kendra
Kendriz
Kendy
Kenia
Kenji
Kinky
Kinnock
Kino
Kinsey
Kinski
Kinston
Kip
Kipina
Kipling
Kiplinger
Kippel
Kipper
Kippur
Kippy
Korbel
Kornelia
Korny
Korven
Kos
Kosher
Kosma
Kosmic
Kosmo
Kova
Kovu
Kraft
Krakatoa
Kramer
Funny Dog Names That Start With K
If you're a dog owner with a sense of humor, you may want to pick a funny name for your new furry friend. That's an excellent idea if you enjoy a laugh with your pup. Whatever name you pick today, just be sure that you'll still love it tomorrow. After all, your dog could live for ten years or more, and you can't change his name just because the joke's gone stale.
Karabul
Karamazov
Karate
Kareem
Karen
Karl
Karla
Karloff
Kenmore
Kennedy
Kenneth
Kenny
Keno
Kent
Kenton
Kentucky
Kira
Kirby
Kiri
Kirk
Kirkland
Kirkpatrick
Kirkwood
Kirman
Kraus
Kremlin
Kris
Krispie
Krispy
Krissie
Krista
Kristoff
Unique Dog Names That Start With K
Karlos
Karma
Karo
Karol
Karoline
Karras
Kartik
Kasbah
Kase
Kasem
Kasey
Kenya
Kenza
Kenzo
Keppler
Kerby
Kerman
Kermit
Kern
Kernel
Kerplunk
Kerr
Kirsten
Kisha
Kishi
Kishka
Kiska
Kismet
Kisses
Kissinger
Kissy
Kiszka
Kit
Kristofferson
Krone
Krook
Krooner
Kruger
Krupa
Krupp
Krypton
Kryptonite
Krystal
Kudu
Tough Dog Names That Start With K
Some breeds of dog look tough, even though they might be the daftest, softest pups on the planet! If you have a dog that fits that description, check out this list of tough dog names to see if you find one that suits your badass pupster!
Kashmir
Kasida
Kasper
Kaspi
Kassandra
Kassie
Kat
Katanga
Kerry
Kessel
Kessy
Kestrel
Ketch
Ketchum
Ketchup
Ketone
Ketzel
Kita
Kitty
Ketubah
Kivi
Kiwi
Kizar
Kiz
Kujo
Kulun
Kuma
Kunzite
Kurd
Kurdish
Kuro
Kurt
Kurtz