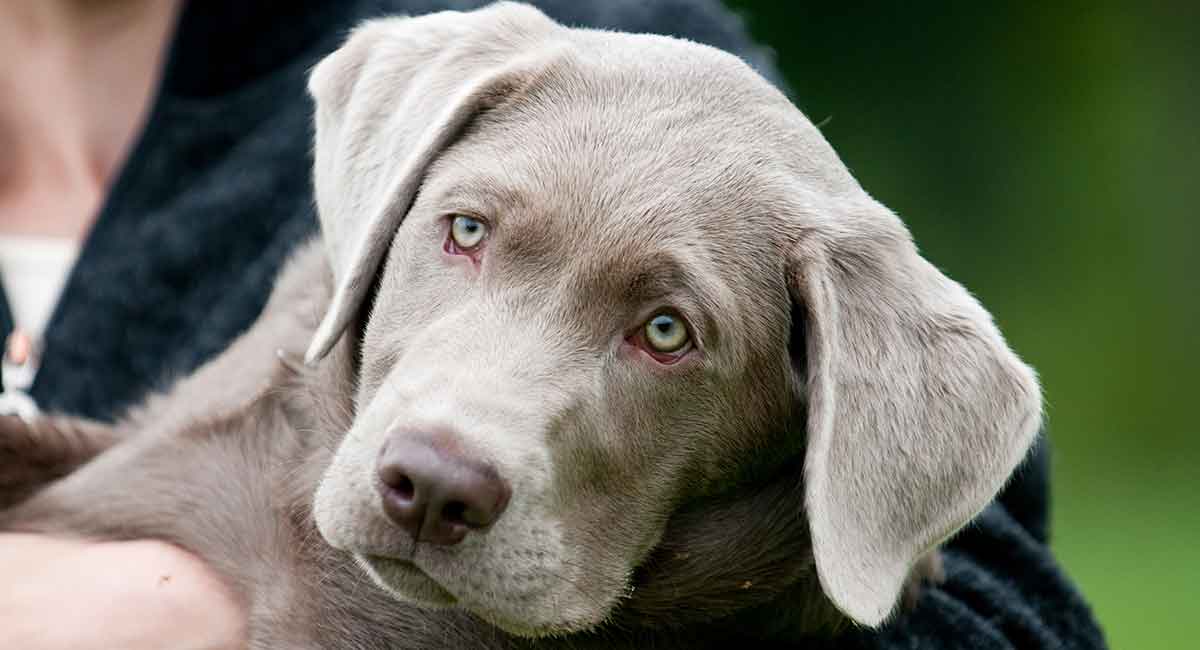 Have you seen a Silver Lab and been attracted to their unique coat?
Despite the color difference, all Labrador Retrievers are the same breed, with the same lovable characteristics.
With their sweet face and friendly personality, it's not surprising that the Labrador Retriever has been America's favorite dog for decades.
So, it may surprise you to learn that not everyone is excited about the Silver Lab.
Let's find out why is it that this shimmery shade has caused so much controversy among dog breeders?
What is a Silver Lab?
Yellow, black, and chocolate are the Labrador colors recognized by the American Kennel Club (AKC).
Well known shades of the yellow Lab range from very pale cream, to butterscotch, and even a rich dark red.
Although there's never been a variation for black Labs, the chocolate variety has been accepted in variations of medium to dark brown.
However, that changed when the Silver Lab appeared on the scene.
This silvery hue is not a separate color but is a dilute version of the chocolate Lab. The term 'dilute' refers to a gene that produces a lighter color variation.
In the case of the Silver Labrador some will look silver, some gray, and others a lighter shade of brown. This is why the AKC registers them as chocolate Labs.
The color of these dogs looks a lot like that of a Weimaraner and in fact, the same gene is responsible for their color.
And this is where the confusion arises.
The Silver Lab Debate
The Labrador Retriever is the traditional waterdog of Newfoundland. They were bred as hunting companions where their role was to retrieve game.
Their natural retrieving instincts, keen intelligence, and soft mouth made them ideal for this role.
Black was the initial breed color, with yellow and chocolate Labs arriving in the late 1800s.
The first reports of Silver Labradors in the U.S. occurred in the 1950s.
Whenever such a distinct color appears in an established breed, it calls into question exactly how this new color came about.
We do know that spontaneous genetic mutation occurs in dog breeding.
However, it seems unlikely that a mutation that created a silver color coat in the Lab is identical to a gene that already exists for an unusual coat color in another breed.
There are people who don't believe that silver occurs naturally in the Labrador breed. They suspect that these dogs are the result of a Lab being crossbred with a Weimaraner.
It's a hotly debated subject, first written about at length by Pippa Mattinson on The Labrador Site.
If this were true, then these dogs would not be purebred Labradors.
However, we also know that it's possible for genes to be hidden and the cause of the silver color.
Silver Lab Genetics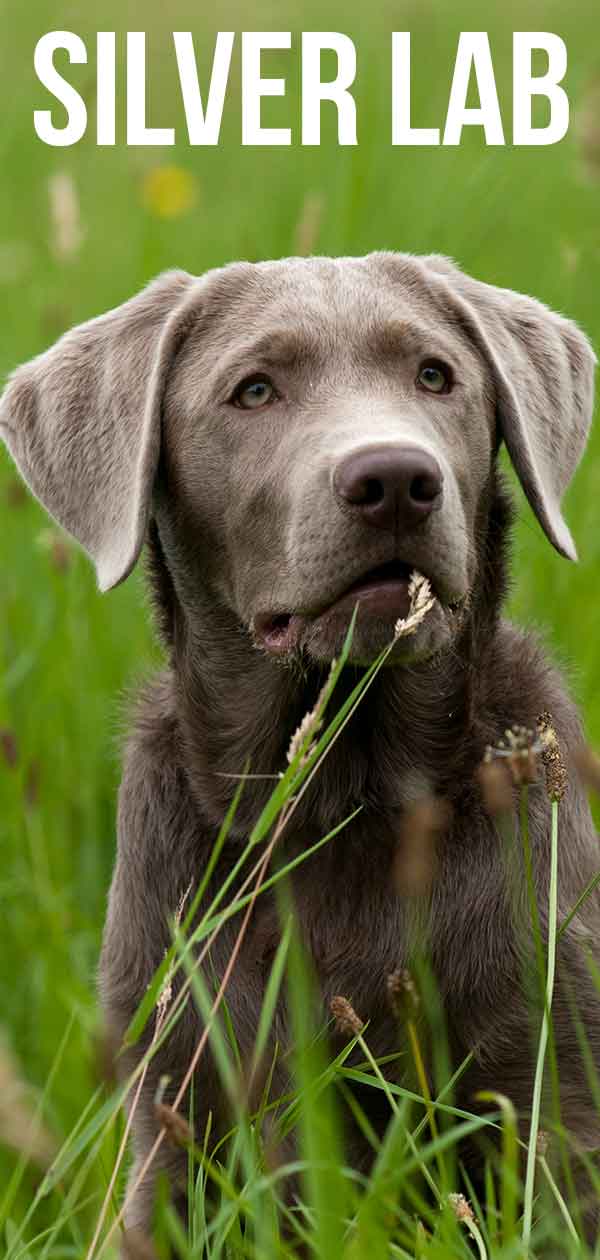 Without making this sound like a science class, it is important to know a little about the diluted gene.
The color silver is controlled by the dilute or "little d" gene, which is a recessive gene.
The "big D," gene changes the coat color to full strength while the big D overrides the little d.
A dog who has one little d gene will not have a dilute coat color. In order for a dog to be dilute, they must have the genotype "dd."
In the chocolate Lab, this creates a silver color.
When a yellow Lab has two little d genes, this means their coat can be diluted to a lighter color called champagne.
In the case of the black Lab, the appearance of the double little d gene results in a charcoal Lab.
Silver Labrador Appearance
The only way that a silver Lab differs in looks from any other Labrador Retriever, is the color of their coat.
There's no question that silver is striking, even in puppies. This shade can be gunmetal gray or metal in appearance.
Labradors are medium-sized, strongly-built, well-balanced dogs.
Male Labrador Retrievers stand from 22.5 to 24.5 inches and weigh from 65 to 80 pounds. While females are between 21.5 and 23.5 inches tall and weigh from 55 to 70 pounds.
The breed is characterized by a short, dense coat, wide head, and thick 'otter' tail.
Friendly eyes display their intelligence and good temperament.
Silver Labrador Temperament
The loyal, lovable Labrador Retriever has a personality that's as sweet as his face.
Their even temperament and ability to get along with everyone, including other dogs, is one of the main reasons they're so popular as family pets and service animals.
Labs are also known for their patience with children of all ages.
However, if you have young children, it's still important to supervise any interactions as these dogs can be overly excited.
While Labs of all colors are not known to be aggressive, any breed is affected by both by genetics and environment.
This is why early socialization and proper training are so important for every dog.
But does coat color have any bearing on temperament?
Does Coat Color affect Temperament?
This 2014 study found that chocolate Labrador Retrievers became more agitated when ignored and showed more excitability than black Labs.
It also determined that they have a lower level of trainability and were less afraid of noise than yellow and black Labs.
However, this same study also found other factors that could affect behavior.
A dog who is well-exercised for longer periods is less likely to show signs of aggression. They are also less fearful and less likely to suffer from separation anxiety than dogs who are less active.
Working status is also associated with differences in personality. Gundogs scored higher for fetching ability and trainability than show dogs.
The Silver Labrador is a chocolate dilute, and are not eligible to be in the show ring.
Since the silver coat color is a recessive gene, it may have always been present in the Labrador gene pool.
Therefore, it's possible that these dogs came from either a show or working dog breed line.
Silver Labrador exercise and Training
Like all Labrador Retrievers, Silver Labradors are full of energy and love to run, hike, and swim.
Their favorite activity is anything that involves being with their family. Games of fetch can go on for hours. After all, they were born to fetch!
Despite their reputation for being friendly and easy-going, it's with the understanding that they get plenty of daily exercise.
This is due to the fact that left alone without an outlet for pent-up energy, the Silver Lab can become destructive.
It's not surprising that these dogs also excel at sports and working dog roles.
Early socialization that opens up the Silver Lab puppy to a wide array of people and situations is key to ensure they grow to become a well-adjusted adult dog.
Silver Labrador Health
Unfortunately, the dilution gene that gives the Silver Labrador their color can also cause coat problems.
Color dilution alopecia is an incurable, inherited condition that causes hair loss and flaky or itchy skin.
But since dilution is caused by one or more mutations within a gene, not all dogs who have the 'dd' gene will suffer from this skin condition.
Other Silver Labrador Health Problems
The only thing that makes a Silver Labrador different from any other is their color.
Therefore, they are prone to the same health concerns as all Labrador Retrievers. A good breeder will test for conditions such as elbow and hip dysplasia, heart disorders, and eye conditions, including progressive retinal atrophy.
Labradors should also be tested for hereditary myopathy.
This disease causes muscle weakness and abnormal gait.
It's not only genetic problems that can have an impact on your pet's overall health. Other factors, including exercise, environment, and diet also play a role.
Although obesity is an increasingly worrisome problem for all dog breeds, Labs are one of the most likely to become overweight.
While a high-calorie diet and lack of exercise certainly contribute to the problem, a large number of Labs also have a gene mutation.
The POMC mutation is associated with weight, adiposity, and a high food drive.
Gastric dilatation-volvulus (GDV) or bloat is a deadly condition in which the stomach becomes twisted.
Silver Labradors have an average lifespan of 10 to 12 years.
Silver Labrador Grooming
When it comes to grooming, Silver Labs have all of the same needs as other Labrador Retrievers.
Their short and thick coat won't get matted or tangled as it's water-repellent but are famous for shedding.
Some shed profusely in the spring and fall, while others seem to shed more throughout the year.
While it's true that some Labrador Retrievers will shed more than others, this has more to do with the individual dog than the color of their coat.
Your Silver Labrador
The AKC recognizes Silver Labs as part of the chocolate Lab breed, but aren't eligible to compete in the show ring.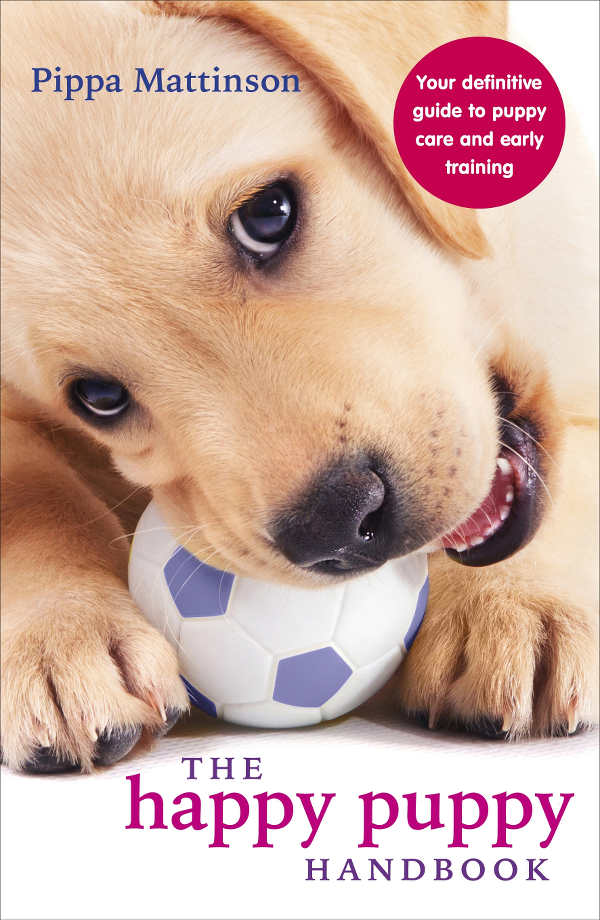 But, if you're looking for a wonderful companion and have no intention of showing your dog, this probably doesn't matter. And there's no reason it should.
A Lab of any color is a fantastic family pet. However, it's important to be aware that there's controversy around these dogs.
In fact, some breeders have campaigned to try and stop the AKC from registering Silver Lab puppies.
Some are concerned about the impact of a genetic change in the bloodlines, while others feel it threatens the breed's health.
It's possible that Silver Labradors were created by breeding one or more Labradors with a Weimaraner. Whether this matters or not is completely up to you.
Your Silver Lab Experience
Do you own a Silver Labrador?
Have you had positive or negative reactions to their unique coat color? We'd love to hear about your experiences in the comments.
References and Resources
Bauer, A., et al., "A novel MLPH variant in dogs with coat color dilution," Animal Genetics, 2018
Duffy, DL, et al., "Breed differences in canine aggression," Applied Animal Behavior Science, 2008
"Management and Personality in Labrador Retriever dogs," Applied Animal Behavior Science, 2014
Woolliams, JA et al., "Canine hip and elbow dysplasia in UK Labrador retrievers," The Veterinary Journal, 2011
Oliveira, P., et al., "Retrospective Review of Congenital Heart Disease in 976 Dogs," Journal of Veterinary Internal Medicine, 2011
Wrigstad, A., et al., "Slowly progressive changes of the retina and retinal pigment epithelium in briard dogs with hereditary retinal dystrophy," Documenta Ophthalmologica, 1994
McKerrell, RE, et al., "Hereditary Myopathy in Labrador Retrievers: A Morphologic Study," Veterinary Pathology, 1986
Raffan, E., et al., "A Deletion in the Canine POMC Gene Is Associated with Weight and Appetite in Obesity-Prone Labrador Retriever Dogs," Cell Metabolism, 2016
Upadhye, SV, et al., "Gastric torsion in a Labrador dog and its surgical correction," Intas Polivet, 2010
Drögemüller, et al., "A Noncoding Melanophilin Gene (MLPH) SNP at the Splice Donor of Exon 1 Represents a Candidate Causal Mutation for Coat Color Dilution in Dogs," Journal of Heredity, 2007
Miller Jr. WH, "Color Dilution Alopecia in Doberman Pinschers with Blue or Fawn Coat Colors: A Study on the Incidence and Histopathology of this Disorder," Veterinary Dermatology, 1990
Philipp, U. et al., "Polymorphisms within the canine MLPH gene are associated with dilute coat color in dogs," BMC Genet., 2005