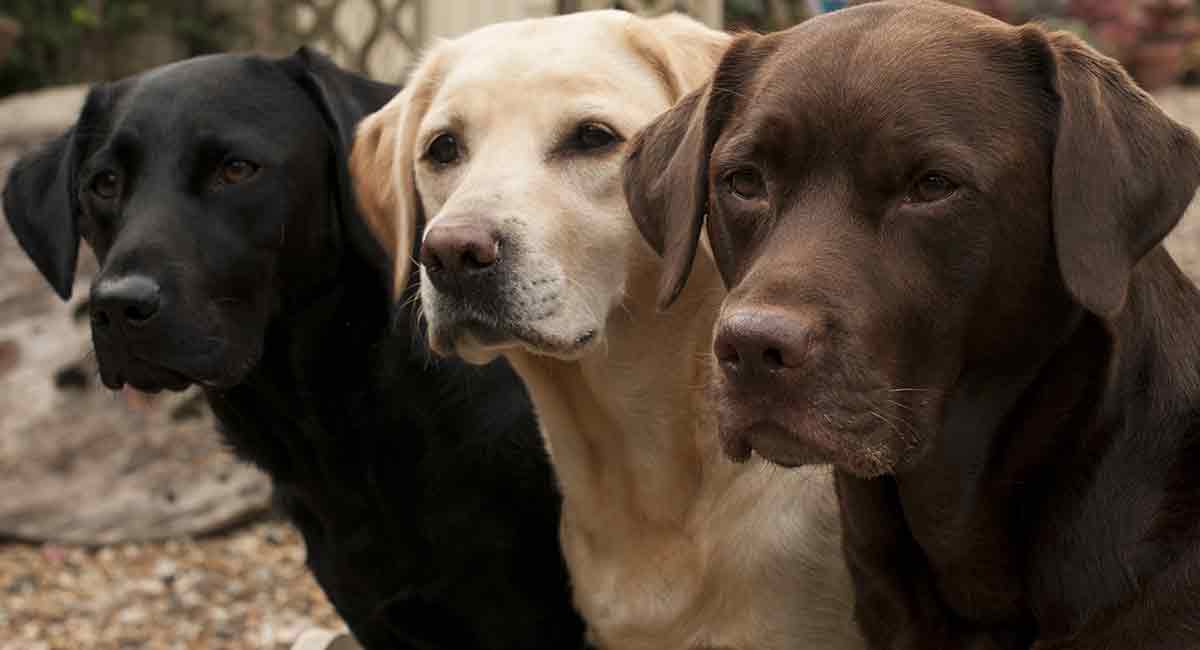 The lovely Labrador colors, from yellow to black to chocolate brown and even fox red, represent just one of the many wonderful things about the Labrador retriever dog.
Ask any Lab owner or breeder which Labrador colors they prefer, and you are likely to hear many different answers!
Underneath those signature Labrador colors, you will find the a lovable, playful and friendly Lab personality.
This winning personality has made the Lab the number one breed in North America and in many areas around the world!
Labrador coat
The Lab's thick, double layer, water-resistant coat has gained some notoriety in its own right.
Especially during this dog's twice-annual "coat blow" sheds when the seasons change!
The Labrador retriever originated in what is now Newfoundland in Canada.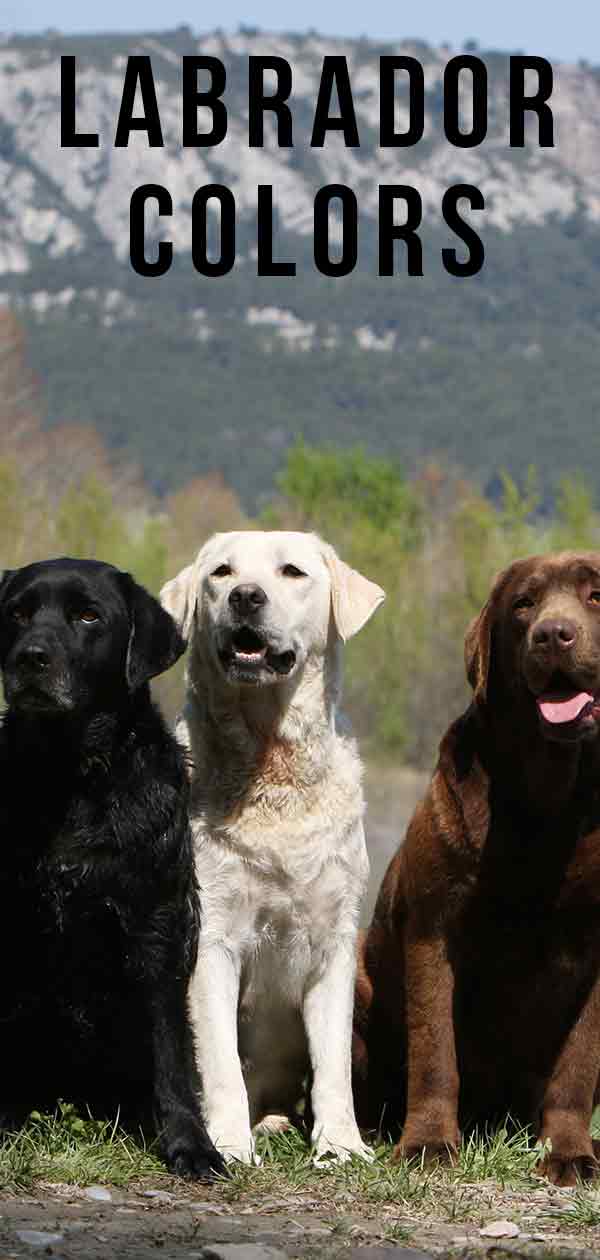 This dog was originally bred as a retriever.
A hunting dog that would swim out into lakes, rivers and even the ocean to retrieve downed prey for their human hunting partner.
But often those waterways were extremely cold.
More than just a fur coat
So the Labrador developed a thick, double layer, heavily insulated coat that was water-resistant for protection and warmth.
As coat hairs age, they become less effective at repelling moisture and providing insulation.
This means a Lab sheds nearly continually to renew the coat's protective elements.
Twice a year, a Lab will blow their coat.
An event that any Lab owner will tell you will send you running for the vacuum cleaner and the lint brush faster than you can say "shed hair!".
Regardless of what anyone may claim, a yellow Lab doesn't shed more or less than any other dog does.
Colors of Labs and personality
One rather enduring myth about the Labrador retriever is that coat color can be a predictor of adult dog personality.
While there may always be variations between individual Labs of different coat colors.
These can be based on genetics, socialization, training, health and other factors.
To date no evidence exists that coat color can measurably change the Labrador's basic nature.
Nonetheless, Labrador colors preferences and opinions can be quite marked from one community to the next.
Black Labrador colors and personality
In the hunting communities, the black Lab is the hands-down favorite.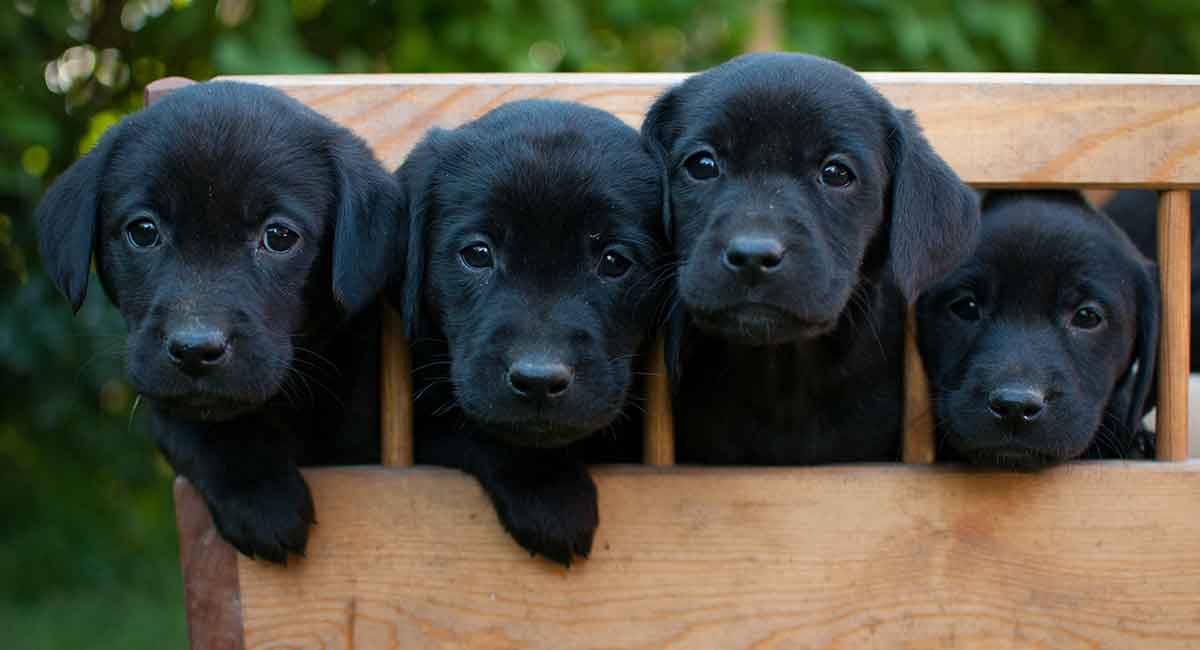 And black Lab puppies are the clear first choice for shooting and field trials.
This may be partly because the first Labrador colors were all shades of black.
Yellow Labrador colors and personality
Contrast this with the yellow Lab.
Reliably rated as the friendliest Lab in research that pits one coat color against another in front of an independent panel of evaluators.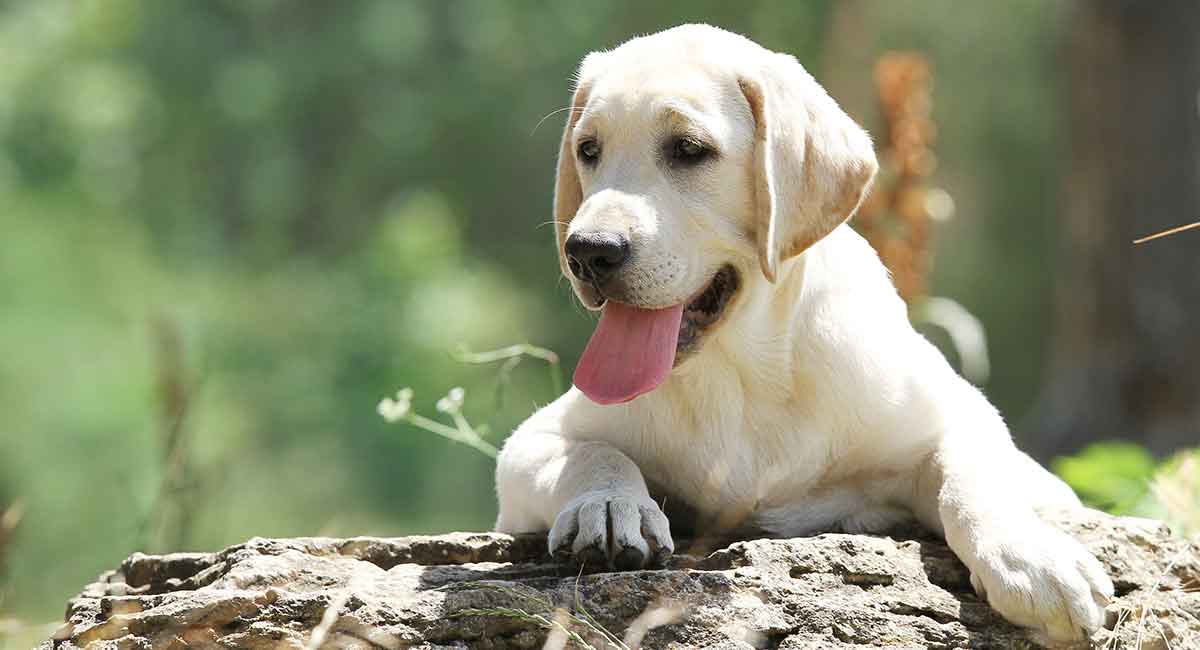 Not surprisingly, yellow Lab puppies are particularly popular for people seeking a Labrador purely as a pet dog.
The pet owner's preference for the yellow Labrador colors may also be influenced by the runaway success of films such as "Marley & Me".
This film starred a head-strong yet undeniably cute and loving Lab named Marley.
Fox red Labrador colors and personality
Fox red Labrador puppies are not really red at all, at least in terms of the Labrador breed standard.
Rather, they are an extreme form of yellow coat.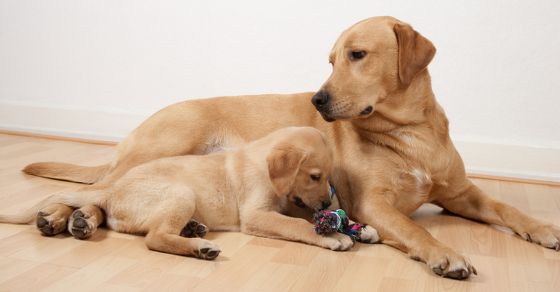 This permits a wide range of Labrador colors from a very pale cream and lemon yellow all the way to a deep fox red.
Chocolate Labrador colors and personality
The chocolate Lab to this day is seen as a show dog rather than a gundog or a working dog.
Some breeders and trainers also believe chocolate Labs are less trainable, but there is no research supporting this.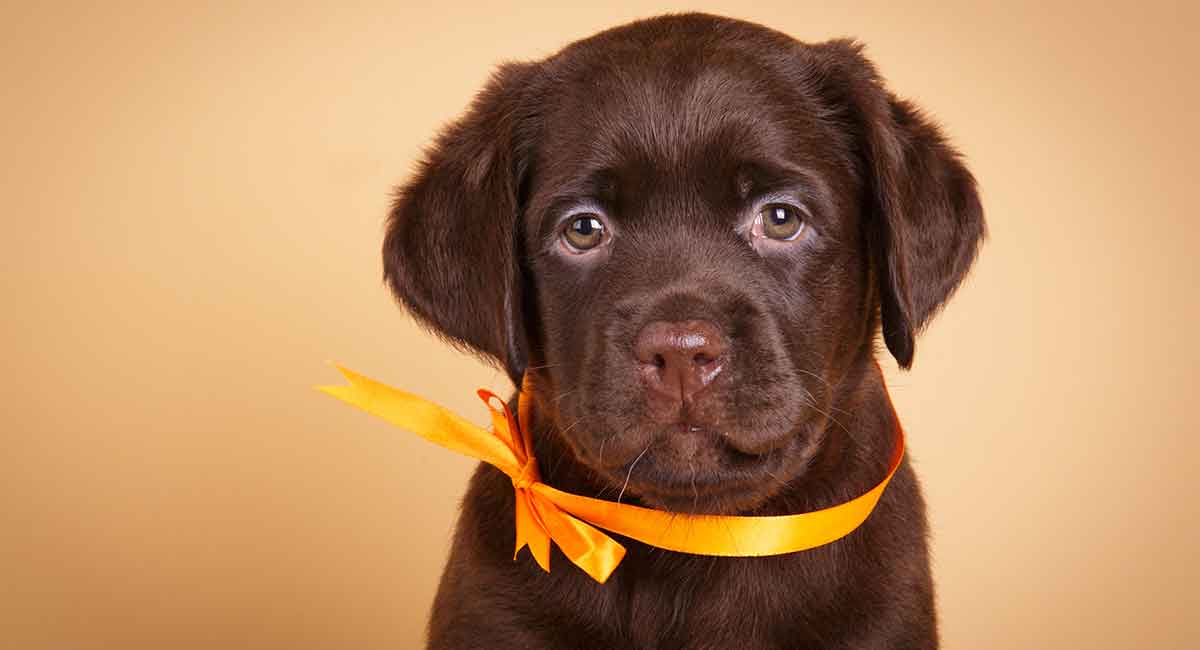 There is also a new and controversial color trend towards breeding silver Labradors in North America.
Although actually what is now called silver was first called liver and is a dilute version of the chocolate brown coat.
Labrador colors and health
There is new research that links coat color and health.
As of 2018, a UK research study has revealed that chocolate brown Labradors tend to have more health issues.
And shorter lifespans than their yellow Lab and black Lab relatives.
Specifically, chocolate Labradors are more prone to a skin condition called hot spots.
Also ear inflammation and a shortened lifespan (by 10 percent) than either black or yellow Labradors.
Researchers speculate that the brown color gene is recessive.
So breeding specifically for the brown coat color in a Lab may inadvertently limit the gene pool.
And "breeds forward" certain other health issues associated with that coat color gene.
Labrador Retriever colors in pictures
There are a lot of different Labrador colors.
From yellow to black to brown to silver to fox red.
Labrador Retriever colors
Now let's take a closer look at Labrador Retriever colors!
We will look at yellow, black and brown coat colors, which are the three recognized coat colors within the Labrador retriever dog breed standard.
We will also take a look at non-traditional popular coat colors like fox red and silver.
Labrador retriever colors yellow
There is no mistaking a yellow Lab!
This fun, friendly, happy dog with the signature yellow coat is so woven into popular and family culture that separating the two is now nearly impossible!
It doesn't help that yellow Lab puppies tend to be impossibly cute and thus impossible to resist!
You may think of the color yellow and get a specific image of bright sun yellow.
But the Labrador official breed standard actually specifies that the yellow coat color can range from a very pale cream to a much darker fox red.
There is also a variant of the yellow Lab coat color that some breeders are now calling "fawn".
But this is actually just another shade on the yellow coat color spectrum in between dark yellow and the orange tones that can develop into fox red.
Labrador retriever colors chocolate
Among the main three Labrador colors, the chocolate Lab is still the underdog.
This coat color gene is recessive, which means a puppy can only be born with a chocolate brown coat if both parent dogs contribute the gene.
The chocolate coat color can actually range from:
a very light brown that resembles silver (the so-named "silver Labs" are very light-colored chocolate Labs due to the presence of another dilute gene)
to a slightly darker color called "liver"
to the deep, rich brown most commonly associated with this coat color.
Chocolate Labs are gaining prominent in athletics and have long been fan favorites in the show ring. They can also make great pets.
Labrador retriever colors black
In the world of field trials, hunting and shooting, the black Lab is the "it" dog of choice!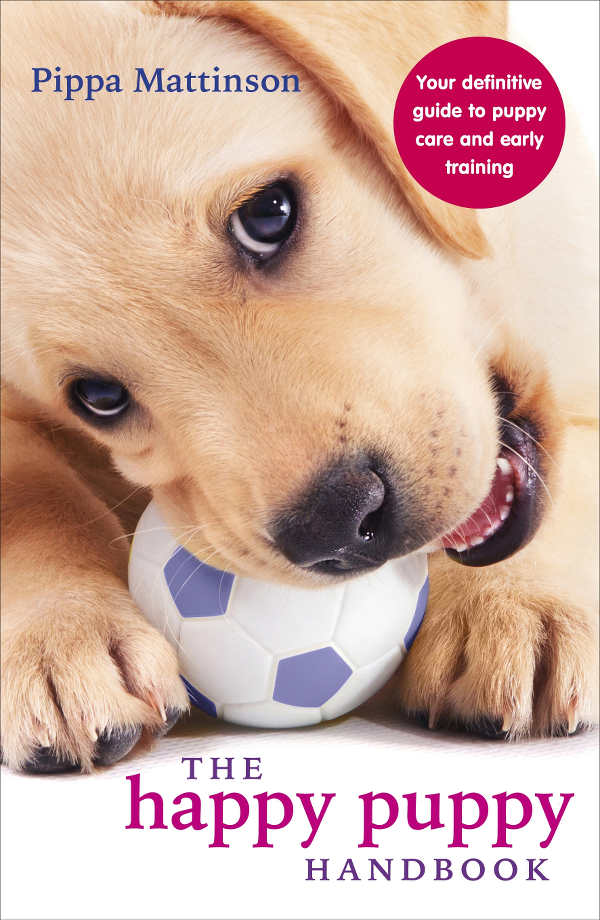 Not only was the black Lab the original and earliest official breed coat color.
But to this day the black coat color is actually still the most common coat color.
Black Lab puppies can grow up to make great athletes, retrievers and also awesome family pets.
Some black Labs today will still sport a spot or two of pure white here and there on their coats.
This is thought to be a holdover from their St. John's water dog ancestors, which often had white in their coats.
Labrador colors fox red
Fox red Lab puppies are actually yellow Lab puppies in disguise!
Red Lab puppies inherit more than one set of genes that influence how the yellow coat color is expressed.
With sufficient appropriate genetic influence the yellow coat can actually express as a rich, vibrant red!
For more on this, head over to read through our Labrador color inheritance genetics article.
Labrador Retriever grooming & general care
There is one thing all Lab owners can count on: lots of bathing, brushing, grooming and vacuuming duties!
Labradors can benefit from daily brushing, especially during the twice-annual "coat blow" shedding seasons.
Labradors are known to be especially fond of rolling in stinky things, and this will also make regular baths a priority!
You may want to review our suggestions for Labrador grooming and general care.
Labrador retriever colors
We hope you have enjoyed this exploration of Labrador colors and shades and how each coat color has evolved over the years.
Are you particularly partial to certain Labrador colors?
Please post a comment here to share your favorites!
References