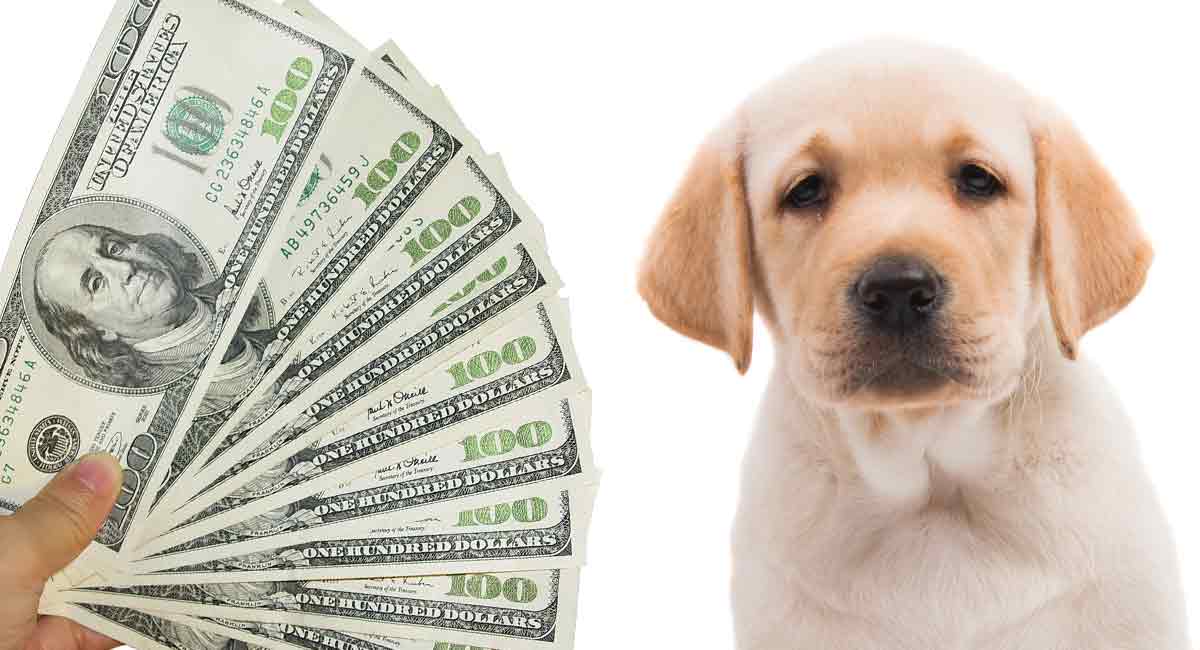 How much is a Labrador?
The Labrador Retriever is the most popular companion canine in the world.
Labs are the number one pet dog in the United States and have been for the last quarter century! In the UK, the Labrador is the second most popular pet pup nationwide.
Many aspiring Labrador Retriever owners head online daily to research how much a Labrador costs to purchase and care for.
Read on to learn the answers to these important questions!
Calculating The Cost For A Labrador Puppy
One of the first things first-time puppy shoppers learn is that different breeders can charge very different prices. Why is this?
It can be hard to think of a puppy as a product – something for sale – but most breeders do need to charge at least a certain minimum price to recoup expenses.
Ideally, they will also make some profit to afford to raise their next litter.
Recent research indicates the average price for a purebred Labrador Retriever puppy can range from $600 to $1,200.
What are some variables that can influence what price you pay for a Labrador puppy?
Some factors are:
gender
coat color
overall conformation (appearance)
temperament
parent dog show awards/pedigree
lineage (American, English)
future show/breeding potential
demand versus supply.

Expensive Puppies Vs Low Price Puppies
There are four basic types of puppy breeders:
responsible purebred dog breeders
backyard breeders
puppy mills
import breeders.
You may have heard these terms in the media, but what precisely does each one mean? Let's take a look!
Purebred Dog Breeder
This is the only kind of breeder you want to purchase from! A purebred dog breeder is one that prizes responsible dog breeding above all else.
This breeder will likely register with various oversight organizations such as the American Kennel Club (AKC) and the Canine Health Information Center (CHIC).
A responsible dog breeder will make sure parent dogs have had all recommended health screenings.
This type of breeder will ensure puppies have received all required vaccinations and pest control treatments. These costs will then be built into the price the breeder charges for Lab puppies.
High-quality breeders should offer:
an initial guarantee of health
a record of all required immunizations and treatments
full disclosure about any parent dog or breed-specific health issues
a take-back guarantee if the puppy isn't the right fit for your household.
Backyard Breeder
A backyard breeder isn't necessarily a "bad" breeder.
But this type of breeder is not going to be knowledgeable about canine genetics, heritable breed-specific health conditions, special whelping issues and proper puppy socialization.
Backyard breeders may deliberately breed in order to sell puppies.
Or they may be selling their puppies because "dogs will be dogs" and their intact female got knocked up by the intact male dog next door.
While a backyard breeder's puppies may look like purebred puppies, you may not know if you are paying a purebred price and getting a mixed breed dog.
For these and other reasons, it is best to steer clear of purchasing a puppy from a backyard breeder, no matter how cute the pup in question may be!
Puppy Mill
The phrase "puppy mill" has become nearly synonymous with animal neglect and cruelty, and rightfully so.
One oversight organization estimates there may be as many as 10,000 active puppy mill operations doing business right now in the United States alone.
Sadly, each purchase from a puppy mill simply sends the message to keep breeding.
Many puppy mill puppies are malnourished, under-socialized, and haven't received their vaccinations. All of this can contribute to a lifetime of behavior and health issues.
Puppy mills want to make a profit, so they will skimp on parent dog and puppy care and inflate puppy prices to make the most money possible on each puppy sold.
However, because their expenses are so low, a "great deal" price on a Lab puppy can be a warning sign you are about to buy a puppy mill puppy.
Always do your research and, if at all possible, actually visit the kennel in person before making a commitment to a puppy.
If the breeder refuses to permit you to visit, run (don't walk) and don't look back.
Avoid purchasing a puppy from a pet store or online store as these puppies are often acquired from puppy mills.
Import Breeder
An import breeder is basically a puppy mill that breeds or purchases their puppies out of the country and then imports them for sale.
This informative article explains warning signs you are working with a bad Labrador breeder.
What Is The Cost Of A Labrador Puppy
Reputable purebred dog breeders will incur certain costs to breed and sell high-quality Labrador puppies.
These costs can vary from breeder to breeder, from litter to litter, and even from puppy to puppy.
If special health issues arise during pregnancy or if delivery is especially difficult, the price tag may be higher.
If you have questions about the cost of a Labrador puppy, most responsible breeders are happy to walk you through how they set their prices.
Here are some common breeding and whelping costs to keep in mind.
Health Testing
The Canine Health Information Center (CHIC) recommends Labrador Retriever parent dogs be pre-tested for:
hip and elbow dysplasia
eye issues
D Locus (dilute)
exercise-induced collapse
centronuclear myopathy.
This can cost as much as $1,000 per parent dog.
Plus, there is an $85 fee to register each dog with the Orthopedic Foundation for Animals, which administers CHIC.
So the total is $1,085.
Pregnancy Testing
Stud fees run $800 and up. The female brucellosis test (to verify the dam is STD-free) is $75.
Each pregnancy ultrasound is $150 to $250.
If the dam needs a C-section delivery, it can range from $500 for a simple surgery to $1,200 for a complex surgery.
Prenatal supplies are around $300.
The post-whelping vet visit is $150.
All this can run up a bill of up to $2,775 per litter.
Puppy Health
Puppies need special food and, most importantly, vaccinations, which can easily run $200 per puppy.
AKC registration for purebred Labrador puppies is $27 per puppy for normal registration. Microchipping is around $45.
Breeders typically put together a "new puppy" pack including a trial size of their regular food, collar and leash, food and water dish, puppy chew toys and health records. This may cost $50 or more.
So here the breeder can spend $322 easily.
The total in this example is now up to nearly $4,200 for a single litter. This doesn't include pregnancy and puppy food, puppy pads, towels and blankets, heat lamps and other necessary things!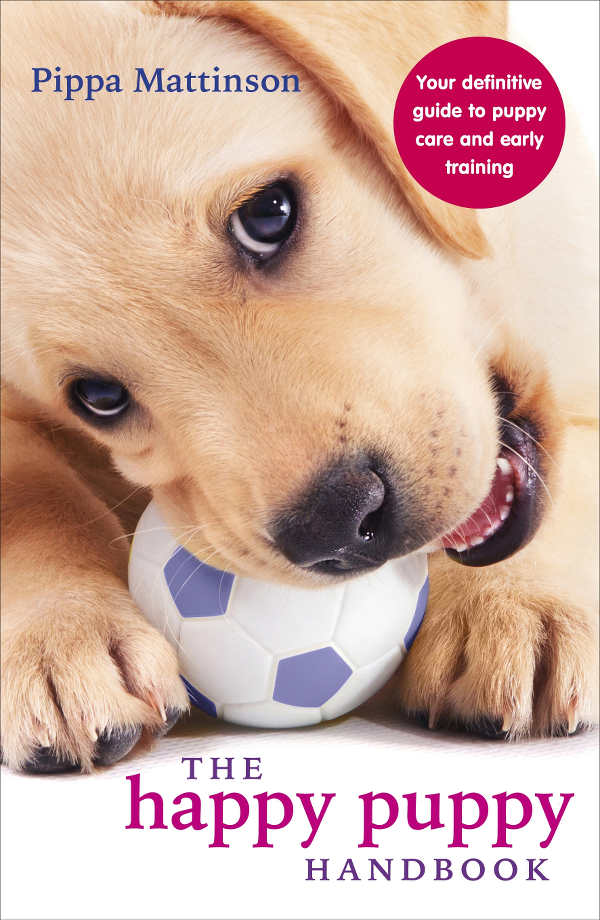 Hopefully, it now makes more sense why a reputable breeder might need to set a puppy's price at $600 to $1,200 to recoup costs and continue breeding.
If this price range is currently not an option for you but you really want a Labrador, it can be worthwhile to check with local rescue shelters.
You will most likely be adopting an adult rather than a puppy, which can also help control maintenance costs.
The typical adoption fees range from $50 to $250 and that fee may include valuable extras such as food, supplies, spay/neuter and even training classes.
Are There Other Costs With A Labrador Puppy
Take time to research and select a reputable breeder who puts your new Labrador puppy's health first. This gives you the best possible chance of bringing home a healthy puppy who needs only basic preventative veterinary care.
This type of smart purchase decision can go a long way towards controlling the ongoing costs of caring for a Labrador Retriever over the next 10 to 12 years!
However, it is smart to think through potential monthly and annual costs before you make that final commitment to inviting a Lab puppy into your family. So let's take a quick look at that now!
Spay/neuter for a large dog can cost up to $220. Initial supplies (crate, bed, grooming tools, et al) will easily cost another $200.
Flea treatments average $120 per year. Preventative health check-ups can run $200 per year. Food will easily cost $50 to $75 per month, so $600 to $900 annually.
Toys and treats may add an additional $50 per month, or $600 per year.
So budget an additional $400 for one-time expenses and $1,720 per year for ongoing expenses.
How Much Is A Labrador
We hope the information in this article has helped you prepare to select your "forever Lab puppy." Enjoy a lifetime of love, good health and fun together!
References and Resources
Marcil, N., "The Cost of Breeding," Keswick Labrador Retrievers Kennel, 2019.
St. John, A., "How Much Is That Doggie in the Window? The Surprising Economics of Purchasing a Purebred Puppy," Forbes, 2012.
Bershadker, M., et al, "Pet Care Costs," ASPCA, 2019.
Reisen, J., "Cost of Owning a Dog from Puppy to Senior Years," American Kennel Club, 2017.
Odjick, D., "How Much Does It Cost to Have a Dog Per Month?," Half Banked, 2016.