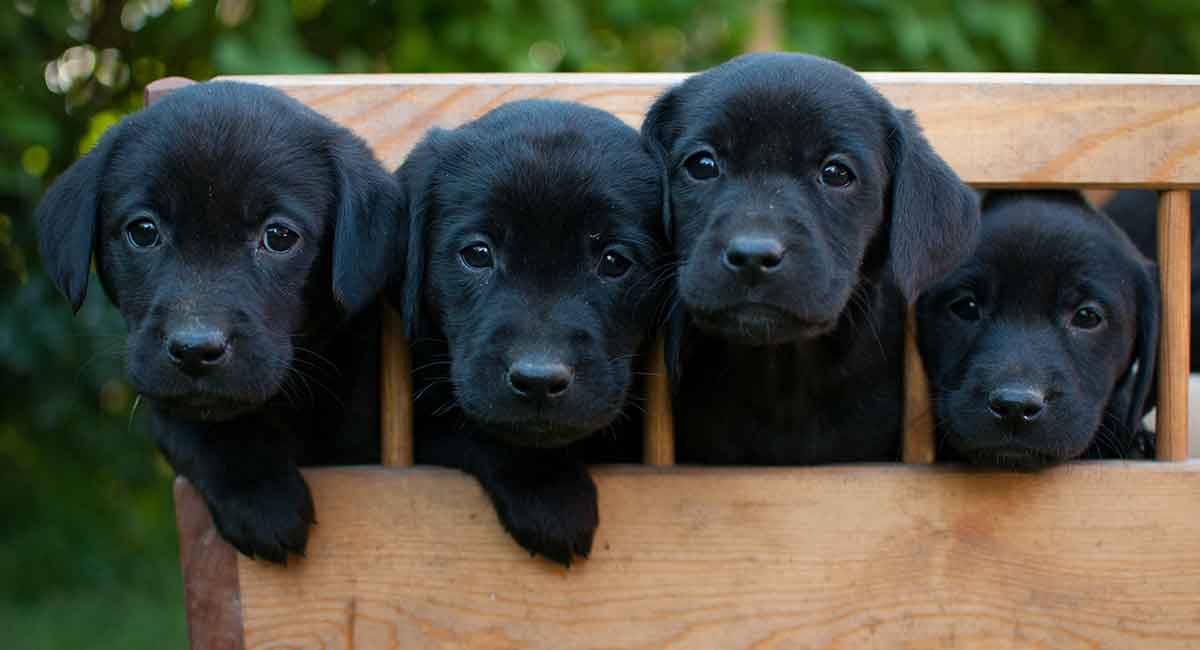 The black Labrador is the ultimate family dog, but they were originally bred for the field. As a result they are cooperative, intelligent and form really tight bonds with their families. They can be trained to follow directional hand signals and retrieve items hidden in the bushes long distances away. A boundless enthusiasm makes them hard for some homes to handle, but if you love exercise and positive reinforcement training then you'll be onto a winner with this dark dog.
Contents
Developing The Breed
The history of the Labrador Retriever is a fascinating one that begins in Newfoundland, Canada during the 1500s. A waterdog renowned for his talented swimming abilities, fishing instincts, and duck hunting expertise, the Labrador made a name for himself as a fisherman's first mate!
These hard working dogs quickly made a name for themselves, and eventually became one of the most popular retrieving dogs in the world. They are typical peg dogs, sitting by their handler's side waiting patiently for a game animal to be ready to retrieve. They are then sent out to collect it and bring it back to hand, often navigating harsh terrain or rivers in the process.
English vs American Lines
Over the years they have been developed into two very distinct lines, one bred for work and the other destined for the show ring. The English Labrador is a dog built for show while the American or Field Lab was selected for their retrieving skills.
In general you can tell them apart fairly easily, as the show bred dogs have broader heads, more barrel chests and the more typical standard otter tail. Working bred dogs tend to be slimmer, narrower in the muzzle and often have less of a show standard build and tail.
Variations in Appearance
The black Lab size depends on if he is a male or a female. For example, a female black Lab will usually be around 21–23.5 inches tall. A male black Labrador can grow to be 22.5–24.5 inches. The black Labrador can weigh anywhere from 55 to 70 pounds if female and upwards of 65–80 pounds if male.
The Labrador Retriever is a handsome dog with a sleek, water-resistant coat. By breed standard, black Labs should be entirely black, especially if they are for show. Although a small amount of white on the black Lab's chest is sometimes allowed, it is usually discouraged.
Coat Color Genetics
The black coat color is so prevalent in Labradors because it is a dominant trait. That means that a puppy only needs to inherit the gene from one parent to have an all black coat. The two other Lab colors, chocolate and yellow are recessive and interact together in a more complicated way, but that's all overridden if the black gene is present.
Grooming and Shedding
All Labs shed equally regardless of coat color, but and they all shed a lot. If you love pale soft furnishings and clothes you'll find traces of them wherever you go.
Occasional brushing to keep loose hair under control, but a couple of times a year they'll really blow their coat and need a big session with a rake too. You will also want to give your black Labrador a bath every now and then. This is especially so if he has gotten himself messy, since he loves to swim and get dirty.
Are Black Labs Friendlier?
Labradors have a great reputation for being easy going and loving dogs. And it's well deserved. Dogs with common coat colors are also possibly less likely to suffer from problems related to line breeding. Where breeders mate related dogs back to each other to retain a certain characteristic.
There is no evidence black Labradors are any different to their yellow or chocolate cousins, but all Labs have a pretty great personality. They are confident, friendly and loyal. They are unlikely to be great guard dogs, but they might bark to alert you to a stranger arriving at the door.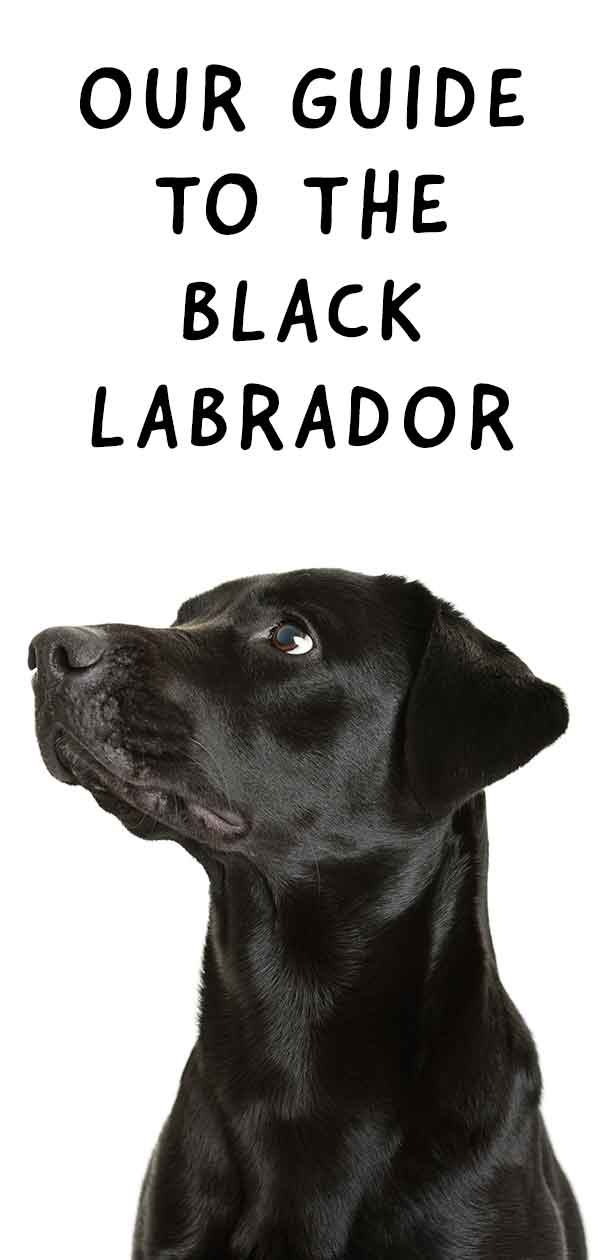 Training and Exercise
Since black Labradors are so intelligent and active, we recommend giving them doggy jobs and training that you can incorporate throughout their lifetime. You can also utilize puzzle toys to keep their active minds busy.
They will need a good amount of exercise every single day. Long walks, hikes, jogs, or swimming can be great exercise routines for you and your black Lab to share.
Are Black Dogs Healthier?
There are no links between the black coat color in Labradors and health problems. However, they are prone to the same diseases as the rest of the members of the breed. Hip and elbow dysplasia, sight problems and cruciate ligament disease are all fairly frequently found in the breed, but the former three are made less likely by health testing potential puppy parents.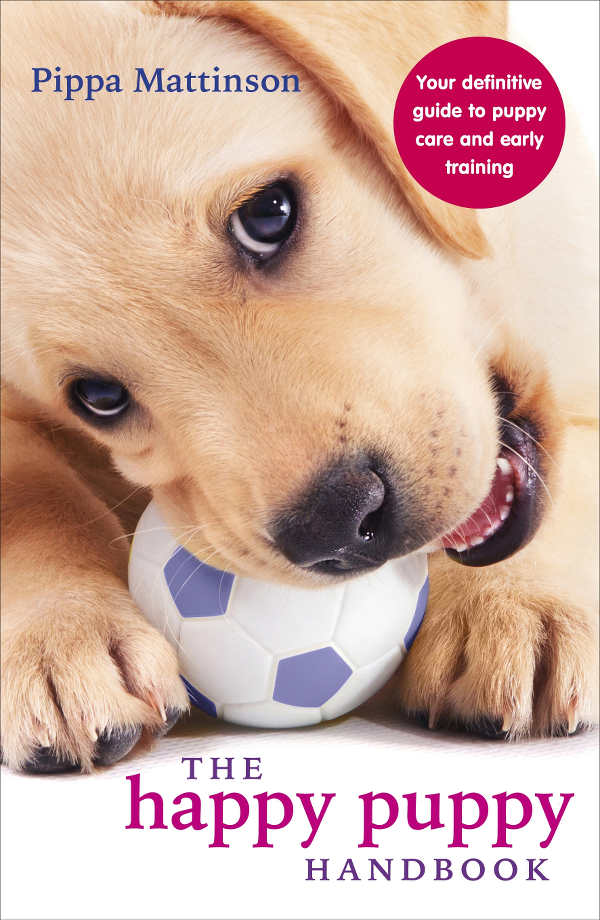 A healthy black Lab will live around 10 to 12 years.
Black Labrador Puppies
Labradors are a common breed and black is the most frequent coat color, so you'll have a lot of choice. Which is great, because there are some factors you'll need to use to narrow down the perfect litter.
Make sure you know whether you want American or English lines, so whether your puppy is destined to be a pet, working dog, agility champion or show ring star. Then you'll need to ensure the breeder you've chosen has done their homework. Ask to see evidence of hip and elbow scores, a clear eye test and a certificate to say the parents are PRA clear too.
When going through a reputable breeder, you can expect prices for a black Labrador puppy to be anywhere from $500 to $1000. If you are looking for a black English Labrador puppy that is show quality, keep in mind the price will likely be a bit higher.