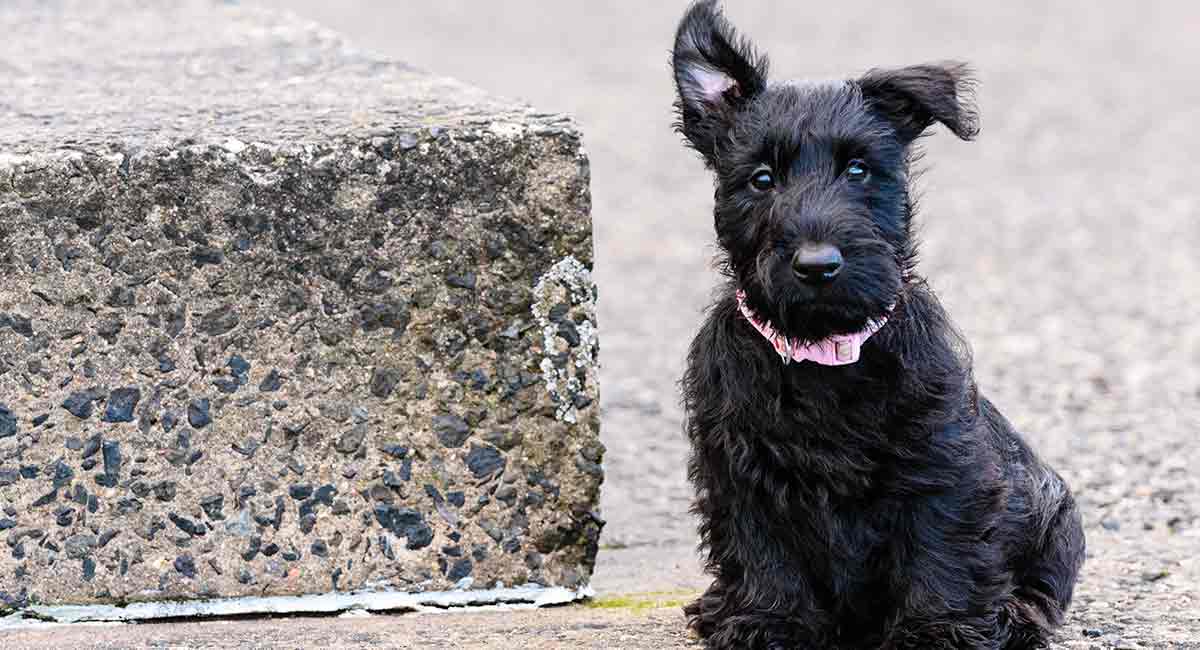 The Scottish Terrier is an adorable breed.
But what is it about this spritely little pup that makes him so popular?
And does his temperament match his cute appearance?
Introducing the Scottish Terrier
The Scottie dog is an ancient breed with a distinct look.
Let's face it, he's one of the most iconic terrier types around.
His confidence has landed him the nickname of the "diehard" dog, as he is so resilient and independent.
Said to have human-like qualities, this breed is a popular choice.
Especially amongst owners who value cleverness, personality, and poise.
But would this unique breed make the right pet for you?
What Is the Scottish Terrier Origin?
As you may have guessed from his name, the Scottish Terrier is believed to hail from Scotland.
Although this was up for debate during much of the 1800s,, since the breed is so ancient.
His type and origin had been largely undocumented until that point.
Still, it is likely that the Scottie is amongst the oldest terriers of the Scottish Highlands.
Created to hunt game like fox, badgers, and rodents.
A farm dog at heart, the Scottish Terrier went from the pastures to castles during the 17th century.
Moving there when Scottish-born King James I began gifting the breed to friends and acquaintances.
The Scottie breed found his way to America during the late 1800s.
In 1885, a male Scottish Terrier by the name of Prince Charlie was registered by the American Kennel Club.
Famous Breed
Famous Scottie fans, including Bette Davis and Humphrey Bogart, helped to really put the Scottie on the map.
And his popularity seemed to skyrocket during the 1930s and 1940s.
But kings and celebrities weren't the only fans of this fun little breed.
Even US President Franklin Delano Roosevelt couldn't resist the Scottie.
Roosevelt's little Scottie dog, Fala, is still considered one of the most famous Scottie dogs to date.
What Does the Scottish Terrier Look Like?
The Scottish Terrier is a small dog with a huge personality!
Weighing in at 18 to 22 pounds and standing at a mere 10 inches tall, what this breed lacks in size he makes up for in spirit.
With his famously short legs, long neck, and compact body, the breed is hard to miss.
His thick, dense coat comes in three colors, including:
The little Scottie has erect ears, a medium-length tail, and a long face with intelligent brown eyes.
Now, how do you groom one of these spunky little creatures?
Keep reading to find out!
How Do I Groom and Care for My Scottish Terrier?
Scottish Terrier grooming can be somewhat time-consuming.
This breed has a thick, double-coat that requires regular brushing and trimming.
The Scottie's thick, wiry fur on the outer layer of his coat will need to be hand stripped.
You'll need to do this weekly to keep it healthy and stop it from tangling.
Hand Stripping
Experts suggest that owners begin hand stripping their Scottie's coat during puppyhood.
Doing this early will help ensure your Scottish Terrier is not afraid or anxious during grooming sessions.
It will be a big part of his life, after all.
Shorter Cut
If you are not willing to hand strip him once a week, you may opt for a shorter haircut to help maintain his difficult coat.
However, you do risk losing your Scottie's natural texture when you clip him.
Still, if you are not planning on showing this breed, then texture may not matter to you much.
The Scottie will also need occasional bathing with a high-quality dog shampoo.
So Is the Scottish Terrier Hypoallergenic?
Despite a common misconception, there is really no such thing as a dog who is 100% hypoallergenic.
And although every dog does shed, the Scottie sheds only slightly, and he produces less allergy-inducing dander than lots of other breeds.
This makes him as hypoallergenic as they come, and in turn makes him a wonderful choice for those who tend to suffer from dog allergies.
Your Scottish Terrier will also need his nails trimmed regularly to keep them from cracking or splitting.
You should check and trim his little ears to keep them free of debris and to keep any waxy buildup or moisture from causing ear infections.
Scottish Terrier Temperament and Personality
Despite their size, Scotties were bred to be bold and courageous, taking on fierce predators like foxes and badgers!
Prospective owners should note that he may not be the best choice for families with pets and young children.
Needs Socialization
Although the Scottie is rather playful and fun as a puppy, he does grow up into a proud adult.
One who can be impatient with youngsters pulling on his tail or demanding cuddles.
On the other hand, a properly trained Scottie will get on well with older children who are more gentle and respectful.
The Scottish Terrier can be aloof with strangers and may be aggressive towards other dogs and household pets.
And for this reason, experts recommend that he is socialized early on in puppyhood.
Early socialization and obedience training will be a key tool with this breed.
And help ensure he is adaptable and well trained to behave properly in new situations.
Independent
If you are considering the Scottie for your household, you should also keep in mind that this tiny terrier is very independent.
He does what he pleases and has lots of intelligence and a high level of energy that will need to be harnessed.
While he does not respond well to harsh training, he will need a patient and consistent hand to keep him focused.
Speaking of training, how do you train such an independent thinker?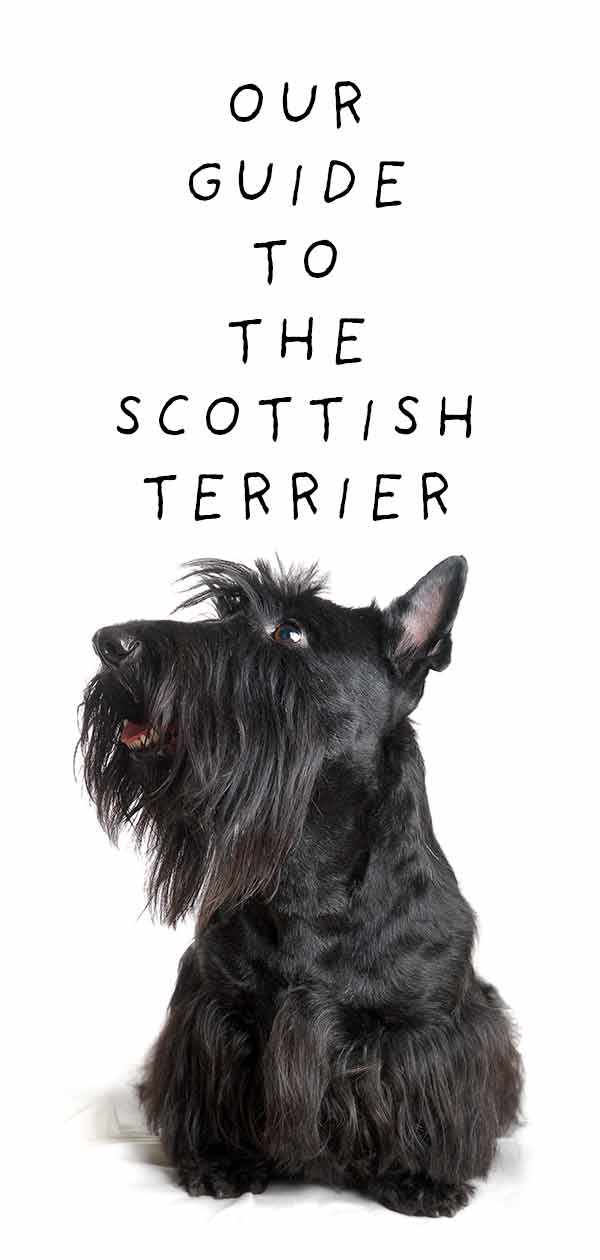 Scottish Terrier Exercise and Training Needs
With positive reinforcement, of course!
The Scottish Terrier is known for his independence and free-spirited ways.
This is a breed who is not so much a snuggly little companion as he is a free-thinker who likes to explore and burn lots of energy!
For this reason, the Scottie dog will need consistency and patience from his owners, and early socialization is a must.
Since this breed can become aggressive towards other animals, early socialization is key.
And obedience training should begin in puppyhood and then carry on throughout the Scottie's lifetime.
Exercise
As far as exercise goes, the Scottie is a terrier type with boundless amounts of energy!
Still, they make wonderful dogs for smaller homes and even apartments.
Lots of their energy can be used up during brisk, daily walks and games of play.
Tug of war, catch, and chase are all great games for this breed.
Playing with them not only helps to keep them in good shape, but it will also keep them in a good mood!
Scottish Terrier Life Expectancy and Health Concerns
The Scottish Terrier life span is typically around 12 years, although he is prone to some serious health concerns that prospective owners should consider.
These health problems include
progressive retinal atrophy
cataracts
Cushing's disease
neurological disorders
bladder stones
hypothyroidism
von Willebrand's disease
hemophilia
deafness
cancers, like brain cancer and bladder cancer
Since this breed can be predisposed to so many genetic diseases, we recommend early health testing.
Early health testing in the Scottish Terrier breed could help ensure you don't end up with a puppy who is facing potentially devastating and expensive diseases in his future.
Furthermore, early health screening could also help you to better prepare for or prevent any avoidable issues the Scottie may face.
Also, keep in mind that proper exercise and a healthy diet will play a role in your Scottie's health, so make sure he is getting his nutritional needs met.
What Are the Best Foods for a Scottish Terrier?
The Scottish Terrier dog will thrive on a high-quality dog food geared specifically for smaller breeds such as himself.
Smaller breeds need different nutrients than larger breeds do because they develop differently.
A high-quality dog food will always have real meat protein listed in the first few ingredients.
You should also feed your Scottie food that is specified for his age, weight, and activity level.
And while treats are amazing training tools, keep in mind that they are often very high in calories and should, therefore, be given in moderation.
Human Food
Furthermore, make sure you research any human foods you are wishing to share with your Scottish Terrier.
Not all human foods are good for your doggy friends, and in fact, some human foods can even harm them.
Of course, all dogs need access to fresh, clean water every day.
Some experts recommend making sure you leave a bowl of water outside in the backyard, as well as inside in the rooms your Scottie frequents the most.
What Is the Ideal Home Type for the Scottish Terrier?
Keep in mind that while this breed is an adaptable, compact little guy who can thrive in all types of home styles, he still has a lot of energy.
He  will need daily walks and playtime to keep him from becoming bored and destructive.
Socializing
This is not the best dog for families with younger children, as he can be impatient and won't tolerate being bugged or tugged on.
However, a properly socialized Scottie will do just fine with older children who are more gentle and respectful.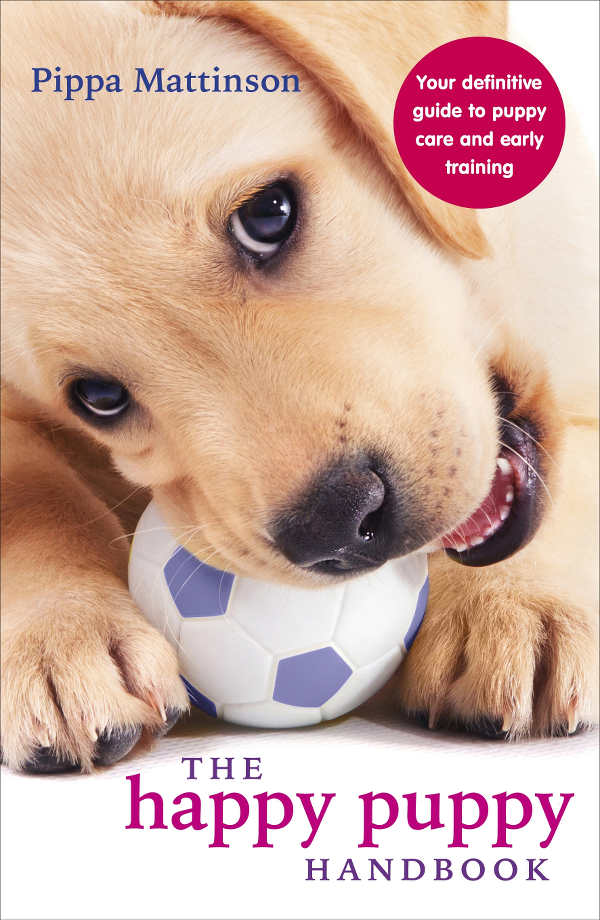 Also, keep in mind that this breed could have a tendency to be aggressive towards other household animals and dogs he does not know.
Luckily, proper obedience training and socialization beginning in puppyhood could help reduce this unwanted behavior.
Grooming
If you plan on showing your Scottie, grooming may be a bit of a challenge.
This is not the breed recommended for the novice dog owner who does not have experience in grooming.
On the other hand, you always have the option of trimming your Scottie's coat.
Still, be aware weekly brushing will be required.
So if you have the time and patience to exercise, groom, and train your Scottie, and you aren't too worried about the challenge of a free-thinking, highly-spirited breed, then the two of you just may get along swimmingly!
Picking A Scottish Terrier Puppy!
Looking for Scottish Terrier puppies?
We're here to help!
Whether you have your heart set on a breeder or you plan on going through a rescue to get your Scottie dog puppy, research is going to be key.
Make sure you trust your instincts.
Go through reliable sources to get your breed, especially since the Scotty dog can be prone to some pretty serious health issues, thus making breeding quality all the more important.
Rescue
Shelter prices are much lower than breeder prices, which is always a plus.
Prepare for adoption fees to be about $50 to $100, and keep in mind that finding a Scottish Terrier puppy at the shelter when you are looking could be hit or miss, so you may have to be patient.
Still, another benefit of going through a shelter is that shelters will typically cover the initial veterinarian fee.
Breeder
On the other hand, if you would prefer to look at Scottie puppies from a breeder, you will probably be forking over anywhere from $500 to over $1000.
And remember, the cost of a puppy is typically higher if their parents are show quality.
However, one great thing about going through a breeder is that most reputable breeders will have already had their litters health tested and will be able to offer up certificates proving as much.
Furthermore, you will also have the chance to ask questions regarding health and temperamental issues of previous litters and parent dogs.
And regardless of where you go to get your Scottie puppy, make sure you go through a source you trust.
Do you know of any fun Scottie dog facts we missed?
Let us know by writing to us in the comment section!
References