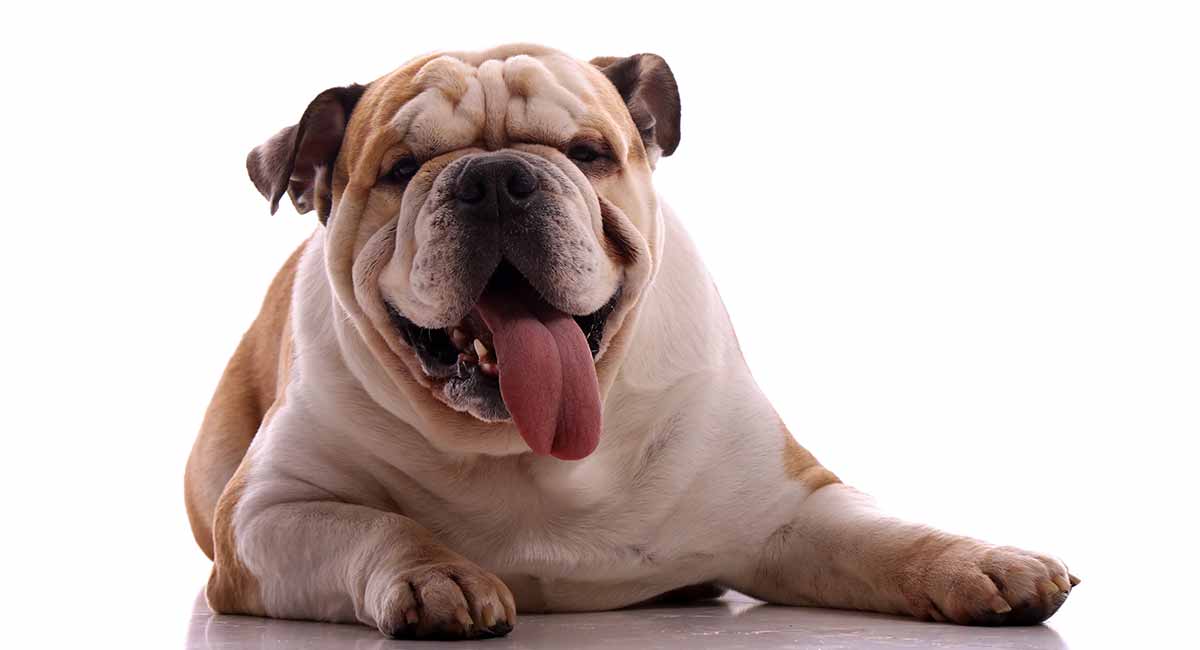 Being a fat Bulldog is no fun at all.
The breed is instantly recognizable, with his low-slung body, massive flat muzzle, wide shoulders, and strong limbs.
Unfortunately, they are prone to some serious health problems.
And extra weight can make these worse.
So how do you know if your Bulldog is carrying too much weight?
And what can you do to help him slim down?
Do Bulldogs Get Fat Easily?
Unfortunately, for a breed who loves to eat, the answer is yes, Bulldogs have a tendency to gain weight easily.
What's worse, once the Bulldog becomes overweight, it's very difficult for this breed to lose those additional pounds.
This is because Bulldogs are physically unable to do any vigorous activities.
The disparity between how much they eat and their inability to do sufficient exercise is the main reason for obesity in Bulldogs.
What Does It Mean to Be Brachycephalic?
Bulldogs are brachycephalic, or short-muzzled.
Despite having a flat face, the skin, palate, teeth, tongue and tissue are still the same as they would be for a dog with a much longer muzzle.
This makes them highly prone to the conformation-related, respiratory disorder known as brachycephalic obstructive airway syndrome (BOAS).
This condition presents a wide array of symptoms, from snoring and snorting to very severe breathing problems.
Small nostrils and a short windpipe often cause severe sleep apnea.
These interrupted breathing episodes cause a decrease in blood oxygen levels and excess carbon dioxide in the bloodstream.
Already predisposed, an overweight Bulldog will be at a high risk for a sleeping disorder.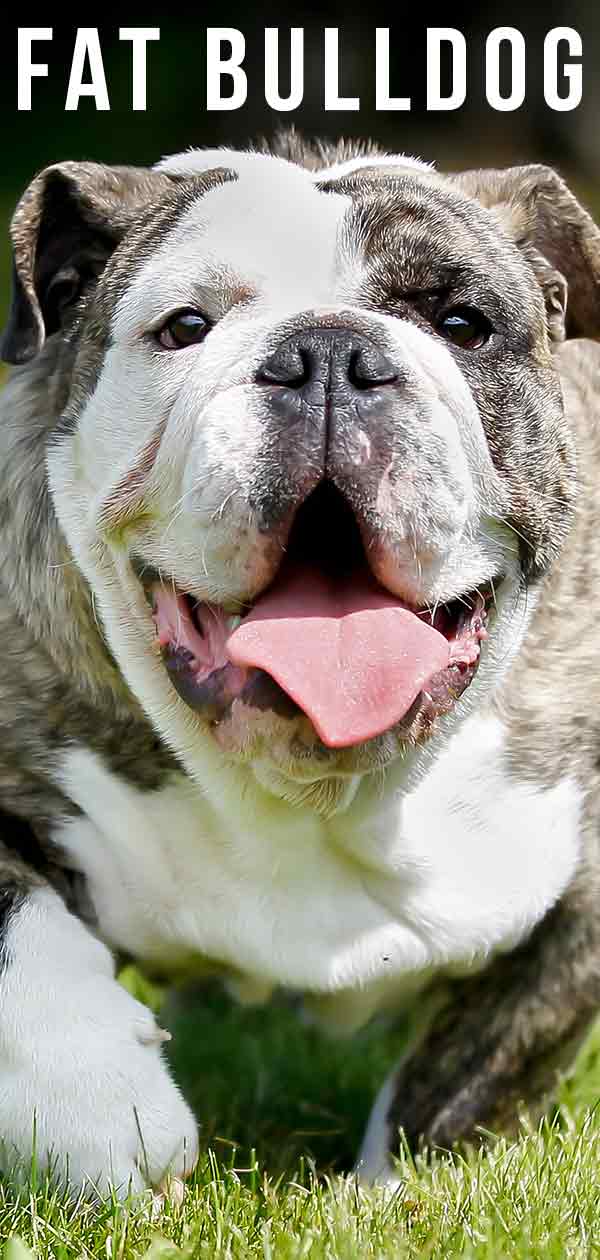 Is My Bulldog Fat?
An adult male Bulldog weighs about 50 pounds.
The female weighs approximately 40 pounds.
Standing just 14 to 15 inches, this is a breed who is meant to be thick and heavy.
These weights are guidelines. There are ranges that fall within the parameters of normal weight based on genetics, shape and size.
How Can I Tell If My Bulldog Is Fat?
Due to their unique physique, it can be harder to judge whether a Bulldog is overweight just by looking at him than it is with other breeds.
However, despite the Bulldog's broad chest and square shape, he should still tuck in at the waist.
When you run your hands along either side of his rib cage, you should be able to feel his ribs.
If you can't feel his ribs or detect a waistline that's slimmer than his hips, then your Bulldog is overweight.
Also, if he gets winded easily, is snorting more or short of breath, these could be signs that he needs to lose weight.
Are Fat Bulldogs Unhealthy?
A 2017 U.S. clinical survey completed by the Association for Pet Obesity Prevention (APOP) found 56 percent of dogs are clinically overweight.
Obesity is the most common medical condition in dogs.
It's associated with diabetes, kidney disease, respiratory dysfunction, arthritis, heart disease and a shortened life span.
The reality is that Bulldogs are an unhealthy breed with a life span of just eight to 10 years.
When you add extra pounds to a dog who is already suffering, it can escalate many health conditions.
Bulldog Health Problems
Here are a few ways to better understand monitor common health problems for Bulldogs.
Brachycephaly
Brachycephaly not only affects the Bulldog's face but also his skeletal conformation.
It's not surprising that the combination of a broad chest and short legs lead to hip and joint dysfunction.
The older they are, the worse things can get.
Hip Dysplasia
Hip dysplasia is an abnormal formation of the hip socket.
If severe, it can cause lameness and painful arthritis.
Intervertebral Disk Disease
Intervertebral disk disease occurs when the discs between the vertebrae of the spinal column either bulge or burst.
Patellar Luxation
Patellar luxation happens when the kneecap, or patella, is dislocated from its normal position in the thigh bone.
It can cause pain, lameness and can lead to a ruptured cranial cruciate ligament.
Spine Deformities
Pelvic deformities and degenerative spine disease also affect the breed.
Ultimately, when joints, bones, tendons and ligaments bear the stress of extra weight, they can become damaged or worsen existing conditions.
Helping Your Fat Bulldog Lose Weight
Before you change your Bulldog's diet, take him to the vet.
There could be other medical reasons for his weight gain.
You'll want to rule out any underlying health problems first before cutting back his food intake.
What Should I Be Feeding My Fat Bulldog?
As if the beleaguered Bulldog didn't have enough problems, they're also prone to digestive problems and food allergies.
There are plenty of specialty dog foods on the market that can make things somewhat confusing.
There are dog food brands that are designed to decrease digestive problems, protect joints, strengthen skin and even reduce flatulence.
While your Bulldog doesn't necessarily need a breed-specific dog food, he will require a formula that's appropriate for his age and size.
Whether you choose dry or canned food, your Bulldog should receive a high-quality formulation.
Look for organic or all-natural ingredients and no fillers, animal by-products, additives or preservatives.
A high-quality food with a good source of protein can make him feel fuller, which might reduce calorie intake.
Also look for a recipe with few ingredients to reduce the chance of allergies and tummy upset.
Cut Out Treats
When it comes to cutting calories, treats are the first thing that need to be eliminated from your Bulldog's diet.
Like human snacks, those tasty in-between-meal treats are often a big factor in putting on pounds.
While treats can be an important aid during training, giving too many can cause obesity.
Make sure to deduct these calories from his daily food allowance.
Swap Training Treats for Healthier Alternatives
Instead of high-calorie, commercially formulated treats, consider the benefits of natural foods.
Making your own homemade dog treats means you'll know exactly what you're giving your Bulldog.
Natural foods, such as carrots and apples, are good, low-calorie treats.
Reducing Meal Time Quantities
Your Bulldog is going to be getting less food at mealtimes.
For four days in a row, give him a third less food than he was getting.
If your Bulldog was eating one and a half cups of high-quality dry kibble twice a day, reduce the amount to one cup for each meal.
After four days, look him over and feel for his ribs to see if he's losing weight.
If there's no difference, repeat the process for another three to four days. Then check him again.
Keep repeating this process until you can detect a visible waist and can feel his rib cage when pressing along his sides.
If after two weeks your Bulldog hasn't lost any weight, you may have to consider reducing his caloric intake even further.
However, it's recommended to check with your vet before doing so.
Exercising a Fat Bulldog
When it comes to exercise, the Bulldog faces problems that don't affect most other breeds.
Like all dogs, your Bulldog is an individual and some will be more active than others.
This will likely depend on how severely he's affected by brachycephalic obstructive airway syndrome.
As this study found, Bulldogs with more severe BOAS walked a shorter distance, moved more slowly and took longer to recover from exercise than those with only mild signs.
However, the reality is the Bulldog is simply not capable of managing more than a low level of exercise.
Beware of Over-Exercising Your Fat Bulldog
This is not a breed that's going to jog around the park with you.
Supervising your Bulldog's exercise sessions is important because signs of limping and labored breathing can come on suddenly.
Hot, humid days can make breathing even more difficult.
He should be spending days like this indoors where there's air conditioning.
Toys that encourage your dog to move around and keep him mentally stimulated are good options when it's too hot outside.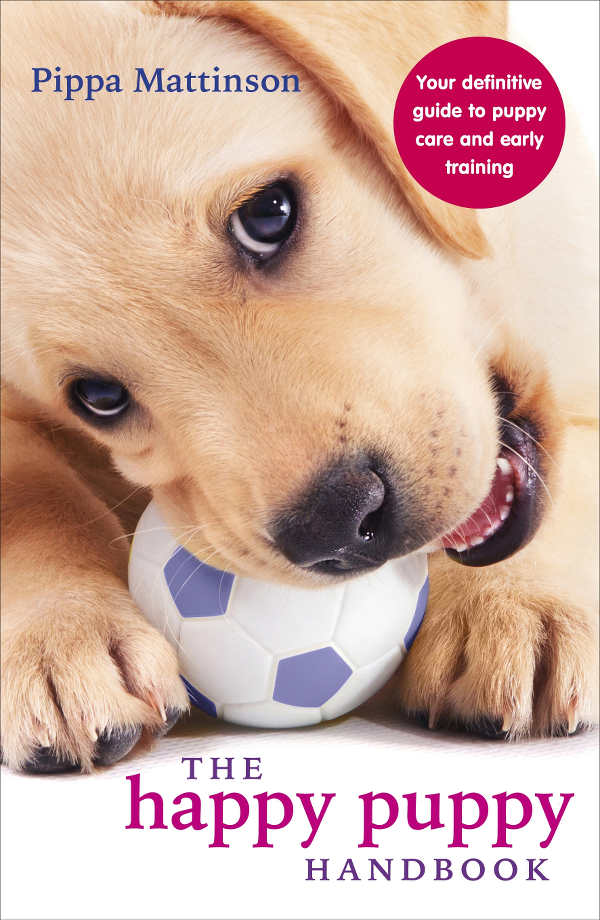 Under no circumstances should you over-exercise this breed.
It can result in collapse and further health complications.
If your Bulldog shows signs of overheating, has trouble walking or falls down, you should take him to the vet immediately.
Caring for a Fat Bulldog
Being fat is no fun for any dog. But for a Bulldog, it can greatly impact his quality of life and reduce an already short life span.
Because his ability to exercise is very restricted, the best way to care for your fat Bulldog is to monitor his diet so he loses those extra pounds.
Losing weight can decrease your Bulldog's risk of numerous life-threatening diseases, including diabetes, heart disease, kidney disease, liver disease, digestive disorders and some forms of cancer.
Carrying around less weight can also make it easier for him to breathe and reduce the risks of injury to bones and joints.
Your Bulldog is probably going to be hungry and wonder what happened to his treats.
Just remember that saying no to extra calories is saying yes to a better life for your Bulldog.
Do you have a fat Bulldog? Please tell us about your pet's weight loss journey in the comment section below.
References and Further Reading:
Association for Pet Obesity Prevention
Bergknut, N., et al., 2012, "Incidence of Intervertebral Disk Degeneration–Related Diseases and Associated Mortality Rates in Dogs," Journal of the American Veterinary Medical Association, Vol. 240, Issue 11, pgs. 1300-1309
Farese, J.P., et al., 1997, "Diagnostic Method and Apparatus for Assessing Canine Hip Dysplasia," Cornell Research Foundation, Inc.
Flanagan, J., et al., 2017, "Success of a Weight Loss Plan for Overweight Dogs: The Results of an International Weight Loss Study," PLOS One
Lilja-Maula, L., et al., 2017, "Comparison of Submaximal Exercise Test Results and Severity of Brachycephalic Obstructive Airway Syndrome in English Bulldogs," The Veterinary Journal, Vol. 219, pgs. 22-26
Liu, N., et al., 2017, "Conformational Risk Factors of Brachycephalic Obstructive Airway Syndrome (Boas) in Pugs, French Bulldogs, and Bulldogs," PLOS One, Vol. 12, Issue 8
Morelli, G., et al., 2017, "Study of Ingredients and Nutrient Composition of Commercially Available Treats for Dogs," Veterinary Record, Vol. 182, Issue 351
Neuzeret, P.C., et al., 2011, "A New Animal Model of Obstructive Sleep Apnea Responding to Continuous Positive Airway Pressure," US National Library of Medicine National Institutes of Health, Vol. 34, Issue 4, pgs. 541–548.
Wucherer, KL, et al., 2013, "Short-Term and Long-Term Outcomes for Overweight Dogs with Cranial Cruciate Ligament Rupture Treated Surgically or Nonsurgically," Journal of the American Veterinary Medical Association, Vol. 242, Issue 10, pgs. 1364-1372