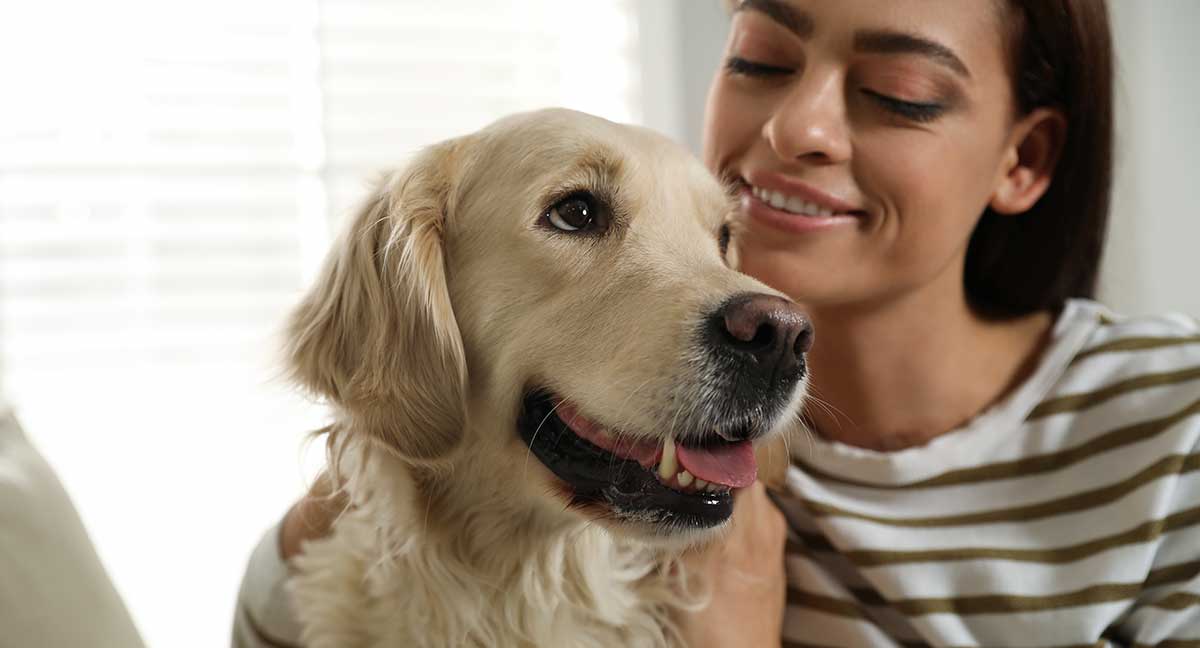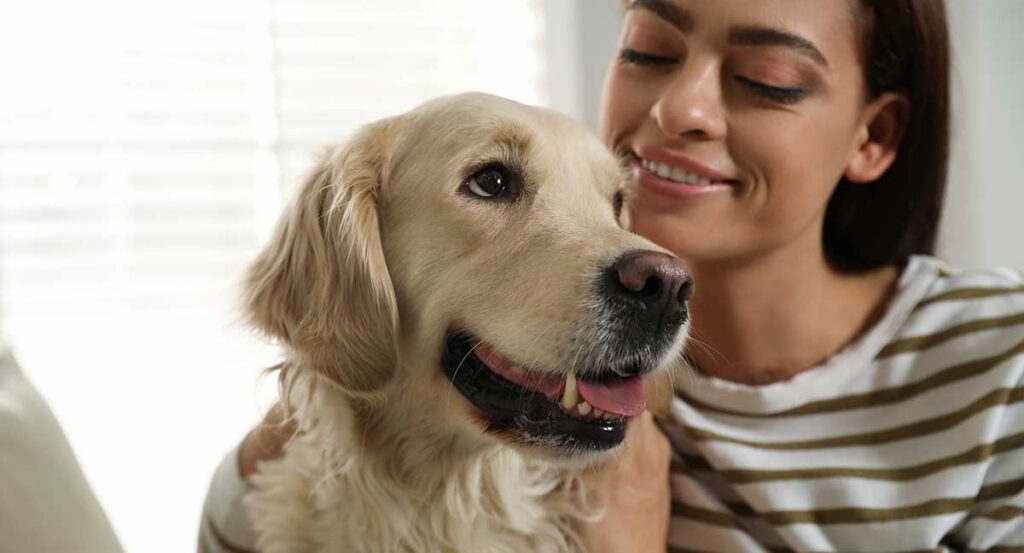 Dog training is so much easier than it used to be twenty years ago.
And so much more fun!
So don't let any previous bad experiences put you off.
Focus on what works
Modern dog training focuses on reinforcing good behavior, rather than focusing on punishing bad behavior.
It's all about DO rather then DON'T. And YES rather than NO!
And the great thing is, these modern techniques are not only effective, they are really easy to use at home!
Getting help
This page looks at the basic principles involved and gives you links to more detailed help and support if you want to dive further in.
You can also get my free training tips, all based on modern force-free methods, by dropping your email into the box below.
Let's find out how to reinforce your pet's good behavior and learn how effective modern dog training works!
Training without punishment
Recently I wrote about punishment and its role and use in dog training.
Times have changed and many dog owners now seek to avoid using punishment when teaching their puppies and older dogs.
To train a dog without punishment, you need to understand how to use the power of reinforcement.
So in today's article we are going to look closely at the use of reinforcement, especially positive reinforcement, in dog training. We'll discover what it means, and what it can do for you and your dog.
What does reinforcement mean?
The word 'reinforcement' is sometimes used incorrectly by traditional dog trainers. This can cause some confusion amongst dog owners who are struggling to train their pets.
Reinforcement is the opposite of punishment.
We talked about punishment decreasing behavior, well in simple terms reinforcement is the opposite. It's something which increases behaviors.
Reinforcement can occur by accident, or it can be deliberately created. By you!
How does reinforcement help puppy parents?
What this means for you and your puppy is that if you purposefully reinforce the nice or good things he does, he will do them more often. This makes reinforcement a helpful training tool.
It is also a bit of a double edged sword.
Because reinforcement can occur by accident.
For example, if your puppy jumps onto the kitchen table, and you happen to have left some tasty cup cakes there for him to steal, reinforcement just happened.
And he will try to jump on the table again.
For this reason, we need to prevent reinforcement as much as we need to apply it. I'll look at that a bit more in a minute.
Using reinforcement is not just a case of tossing a biscuit to your dog.
Avoiding bribery!
We need to know a little bit more about how to use reinforcement properly before we dive in and start puppy training.
This will make sure that we train our puppies effectively, and avoid getting stuck with bribing or cajoling our dogs.
Where does reinforcement come from?
Just like punishment, reinforcement is a way of responding to events. It is a way of responding that has evolved in animals, including dogs and humans too, to help them benefit from their environment.
After all, if something you do carries a benefit, then it makes sense to do it again. And if something you do has a horrible result, if it hurts, tastes nasty, or is scary, then it makes sense to avoid that in the future.
It seems very simple doesn't it? But how does it actually work and how can we make it work for us?
How does reinforcement work?
Reinforcement works by providing consequences to actions.
Your dog stores a memory of each consequence and allocates that memory as 'good', 'bad' or 'indifferent'.
His brain then automatically encourages him to repeat actions which had a good consequence and to avoid actions which had a bad or indifferent consequence. This is a logical way of ensuring animals don't expend energy in activities which don't benefit them.
We know that reinforcement makes behavior more likely to occur in the future. But there are certain provisos here.
Like punishment, reinforcement must take place in a very small window of time. During, or immediately after the behavior that we want it to influence.
The importance of timing when reinforcing your dog
In nature, beneficial consequences (and scary ones) are likely to be closely linked with the activities that caused them.
If you poke a bee, he'll sting you there and then, he won't go away, have a think, then come back and sting you later. So we have all evolved to learn through immediate consequences, ones that are closely linked in time.
Which is why it is no good rewarding your puppy for coming when you call, five minutes after he arrives.
You need to have that reward to hand and deliver it swiftly if you want his recall response to be reinforced.
Two types or categories of reinforcement
There are two distinctive types of reinforcement, positive and negative.
These terms do not mean good and bad, or nice and nasty.
They are not about being optimistic or pessimistic, and this causes quite a lot of confusion. Because these are actually words that are mathematical in origin!
Adding and taking away
Why are we talking mathematics in a dog training article? Because animal training is actually a branch of behavioral science and the language of dog training is the language of science.
But you don't need to worry about that. All you need to remember is that positive means something added and negative means something taken away (like our plus and minus signs). Let's look at those two types of reinforcement now
Positive reinforcement
Positive reinforcement mean adding something (positive) that increases behavior (reinforcement)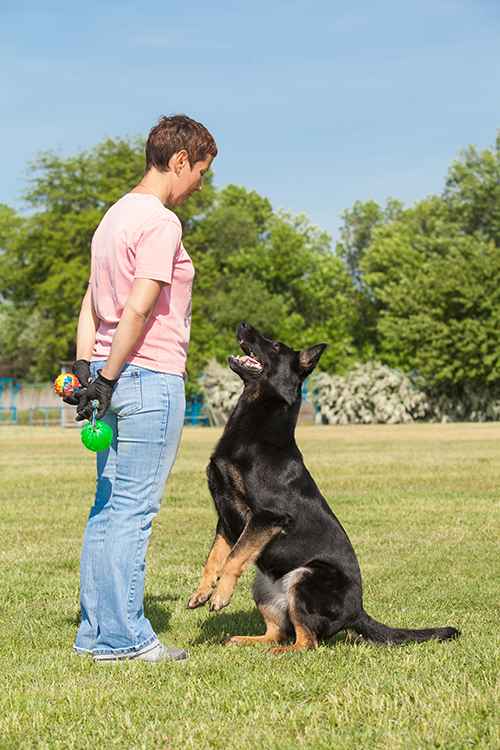 The most common way of reinforcing a behavior is through rewards.
Giving a dog a biscuit for sitting, for example.
We call this positive reinforcement, because it involves 'adding' something to the dog's environment.
People tend to think of positive reinforcement trainers as always using food rewards. They are even referred to somewhat derogatively, as 'cookie trainers'.
However, there are many other different types of reward. These can range from activities that the dog enjoys such as games or retrieving, to opportunities to exercise, or access to a desirable area.
We look at choosing rewards in more detail in this article: Choosing rewards for your dog
Negative reinforcement
Just like punishment, reinforcement can also be achieved by taking something away.
In order to reinforce a behavior through negative reinforcement, we remove something that the dog finds unpleasant.
In the USA negative reinforcement is a feature of most gundog training programmes. The trainer first applies pain to the dog in the form of an ear pinch or toe hitch. He then removes the pain when the dogs carries out the desired behavior.
Negative reinforcement is not normally used in dog training in the UK, though you quite often find people mistakenly referring to punishment as negative reinforcement.
Building up a trained behavior
Traditional trainers sometimes use the word 'reinforcement' to mean building up layers of training, or strengthening a behavior. Even when this training is achieved through punishment, or the elimination of undesirable behaviors.
This is not the true meaning of reinforcement, which either adds a pleasant consequence to a desirable behavior, or removes an unpleasant one.
Inducement and bribes
A lot of people confuse reinforcement with inducement. If you wave a piece of chicken at your dog to get him to come to you, you are not training with reinforcement.
In fact, you are not training at all. You are inducing or bribing the dog to come. And will be powerless when you don't have your chicken to hand.
Reinforcement is a powerful training technique, that can be used to create new behaviors, or strengthen existing ones.
Bribery has very limited use in dog training but it can help get dogs into specific positions so that we can reinforce them once they are there. In this scenario, we usually refer to the bribe as a lure.
The benefits of reinforcement
Positive reinforcement enables us to train our dog while keeping the dog's confidence and enthusiasm high. It is the only method of training suitable for young puppies, and the fastest way of establishing some behaviors.
It strengthens the bond between each dog and his owner and develops an intelligent problem solving attitude in the dog. And avoids the many downsides of training with punishment.
Setting your puppy up to win
Modern dog training is about setting puppies up to win. About helping the dog get it right, rather than catching him getting it wrong.
There are often very many different undesirable ways for a dog to behave. Dog training through reinforcement enables us to be very selective, and to chose the exact behavior that we want.
It also allows us to create brand new behaviors.
Creating new behaviors
Creating new behaviors through punishment is not an option. Imagine trying to teach a dog to turn on a light switch by punishing all the alternative behaviors he might choose to display.
It would be impossible, and the dog would soon freeze up and refuse to try anything new for fear of triggering a punishment.
Reinforcement on the other hand, allows us to 'shape' all kinds of new behaviors. The skills and techniques involved have been, and are still being, developed at a very exciting pace. We'll be looking at that more closely in a few day's time.
Will positive reinforcement help me train my puppy?
Positive reinforcement training is a great way to train any dog, and it is the best way to train a puppy
It is highly effective and is now used and recommended by behaviorists and animal trainers worldwide.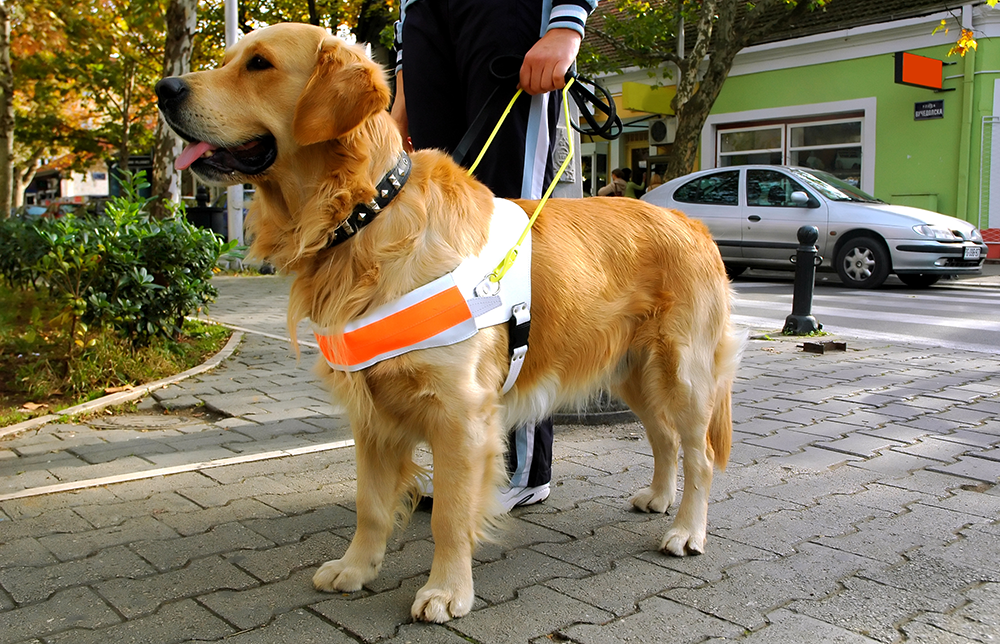 Guide dogs, police dogs, bomb detection dogs and therapy dogs are just a few of the talented and obedient dogs trained using these methods.
Modern dog training relies on positive (rather than negative) reinforcement to create trained behaviors, and is often simply called positive training. Using positive training will help you raise a happy and confident puppy
Summary
We are seeing some similarities here between punishment and reinforcement and that is because they are two sides of the same coin. Both are behavioral concepts which explain how dogs learn from their environment.
However, reinforcement is a faster way of getting training started, avoids many of the problems that arise during training when we use punishment and is the only way to create a range of new and interesting behaviors in our dogs.
Reinforcement 'powers' future behavior but it is not the same as inducement, or bribes.
Reinforcement differs from a bribe in that it is not offered in advance of the behavior, but rather is something that happens as a behavior occurs, or immediately afterwards.
Like punishment, reinforcement must follow a behavior straight away, in order to effect the likelihood that the behavior will be repeated in the future. And like punishment, reinforcement can be either positive or negative.
The future of dog training
Positive reinforcement training is the future of dog training. It's a highly effective way to teach basic and advanced obedience to any puppy or dog. And most dog training organisations now use these methods with great success.
The best news is, that Lucy and Pippa, the founders of the Happy Puppy Site have now set up an online dog training school using these methods exclusively.
You can learn in the comfort of your own home, and teach your dog at your own pace without force or fear. Do check it out and join in!