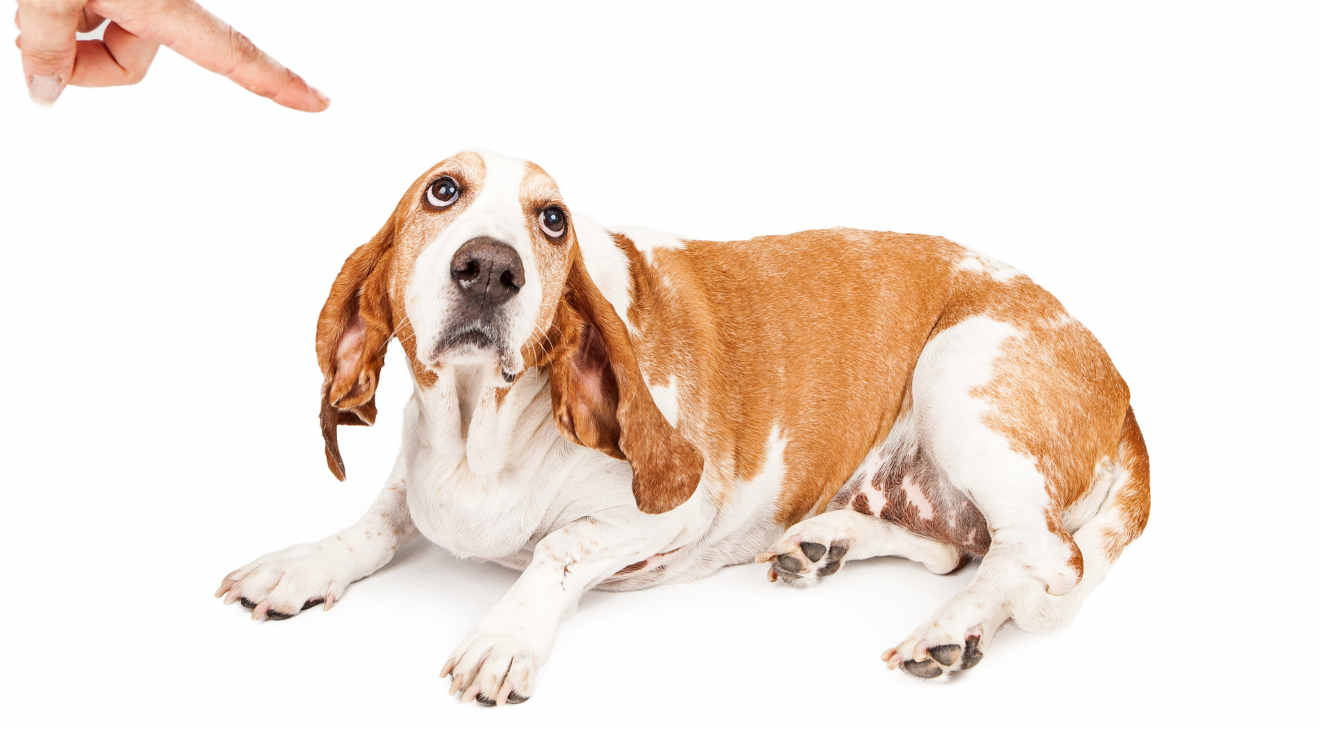 Find out why the use of punishments in dog training has changed over the last few years. Learn what positive punishment is, and how negative punishment can help you train your puppy.
We'll look at the differences between positive and negative punishment, at the importance of timing in punishment and at it's side effects.
We'll also look at whether punishment is effective or useful, and what the alternatives are for those who want a well behaved dog or puppy
It may help if we first define what we mean by punishment.
What is punishment?
Punishment in behavioral terms has a much more specific meaning than the emotive one that we attach to the word.
Strictly speaking punishment is anything which happens to, or around a dog, that makes his behavior less likely to be repeated.
Literally anything
It could be a deliberate thing, such as a smack from his owner, or an accidental thing, like standing on a sharp thorn.
It could also just as easily be someone stealing his dinner, or a firework exploding next door.
The crucial factor is: did the dog find this event unpleasant?
If he did, then the 'unpleasantness' of the event will 'punish' (make it less likely to be repeated) his behavior.
Adding and taking away
We can further divide punishment into two categories.
A punishing consequence may have 'added' something to the dog's environment.
A smack, or a loud noise fall into this category.
But a punishing consequence may also occur when something nice is taken away from the dog, as when the other dog stole his supper.
Behaviorists call these positive and negative punishments respectively. Let's take a closer look
What is positive punishment
It can be somewhat confusing when you first hear the words 'positive punishment', but this is because the terms positive and negative are being used in the mathematical sense.
Not to mean 'good' or 'bad'.
Using positive punishment for example simply means that you do something to, or around, your dog that he would rather avoid. It is positive because you have 'added' something to the dog's environment.
We call these things 'aversives'
Examples of positive punishment
Many dog trainers use positive punishment unwittingly. They don't actually hit their dogs, but still apply consequences to a dog's behavior that the dog finds aversive.
Spray collars and rattle bottles fall into this category. So do pet correctors, dog dazers and the more well known punishers such as prong collars, e-collars, heeling sticks and so on.
These are all forms of positive punishment in dog training.
What is negative punishment?
Negative is another mathematical term.
This time it means 'subtracted' or 'taken away'.
So negative punishment is quite simply the act of taking something away from the dog, where the act of taking something away diminishes his behavior.
You can take away tangible things like food or a toy. But you can also take away opportunities. We usually do this using a some form of restraint.
Examples of negative punishment
Let's say you are holding your dog's dinner bowl over his head. You wait for him to sit.
You then begin to lower the bowl slowly towards the floor and your dog starts to stand up
Immediately his bottom lifts off the ground you lift the bowl back up into the air again.
After four or five repetitions, your dog will begin to remain seated while you lower the bowl. This is because you have diminished (punishment) the 'getting up' behavior by removing (negative) the bowl.
Timing of punishments
Like all consequences that we apply to a puppy's behavior, punishment needs to be well timed or it does not work.
This applies to both negative or positive punishment.
One of the problems with using positive punishment is that it can be very difficult to get that timing right unless the dog is right next to you, and he won't want to be next to you if you punish him
Should you punish your puppy?
It is never a good idea to use positive punishment on a puppy.
It is very stressful and upsetting for him and will damage the bond and friendship between the two of you.
It will slow down the speed at which he learns what you are trying to teach him today and it will also interfere with his ability to learn new behaviors quickly in the future
What about corrections?
Obviously, you don't want to harm your puppy. And because many of us want to discriminate between physical violence towards dogs, and other forms of punishment, many trainers use the word 'correction' to describe a punishment that is not harsh or that does not involve much physical contact.
The word correction is not however, a behavioral term and there is no clear agreement between different dog trainers as to what exactly constitutes a correction.
I may use it as described above, but some trainers use the word correction for quite forceful and physical punishments.
So it is best not to rely on the word as meaning kind or gentle.
How to punish a puppy
The only form of punishment we need to use in puppy training, is negative punishment.
This simply means removing something the puppy wants, until he does what we want him to do. The food bowl above is one example, another is the way we help puppies learn to walk on a loose lead.
If the lead goes tight, we stand still. If the lead is loose we move forwards. What the puppy wants to do, is move forwards, and we are removing that option when we stand firm.
When to use punishment in dog training
We use negative punishment to deny dogs and puppies access to things that they want, in order to diminish unwanted behaviors.
Behaviors like barging, barking, whining, pulling and snatching, can all be diminished using negative punishment.
If your dog barks for his dinner, take his dinner away until he stops barking for example. The same if he barks when he sees his lead come out. Don't clip on the lead until he is quiet.
Why has positive punishment fallen out of favour?
We all want to have a good relationship with our dogs. As dogs in society have become more valued positive punishment has fallen out of favour.
Dogs in many parts of the world are now regarded more as family members than as pets.
People generally have a better understanding of psychology nowadays and appreciate the potential for modifying behavior through positive reinforcement.
Physical punishment is used less frequently on both dogs and children as society shifts its approach towards discipline.
Are we too permissive now?
Some traditional dog trainers will say that dogs that are not trained using some degree of punishment, are likely to be spoiled and badly behaved. However, there is no evidence to support this belief.
I talk to just as many positive dog trainers complaining about having to retrain dogs that have not been effectively trained using traditional methods, as I do to traditional trainers complaining about dogs that have not been trained effectively using modern/positive methods.
It is true that there are some badly behaved dogs around, but this has always been the case. It is also true that some people don't have the commitment to train a dog with any method.
Traditional trainers may associate modern training methods with permissiveness but being permissive, and training without much punishment are two very different things.
Are there problems with using punishment?
Using punishment is not necessarily more effective in most training scenarios, than using reinforcement to get the same job done.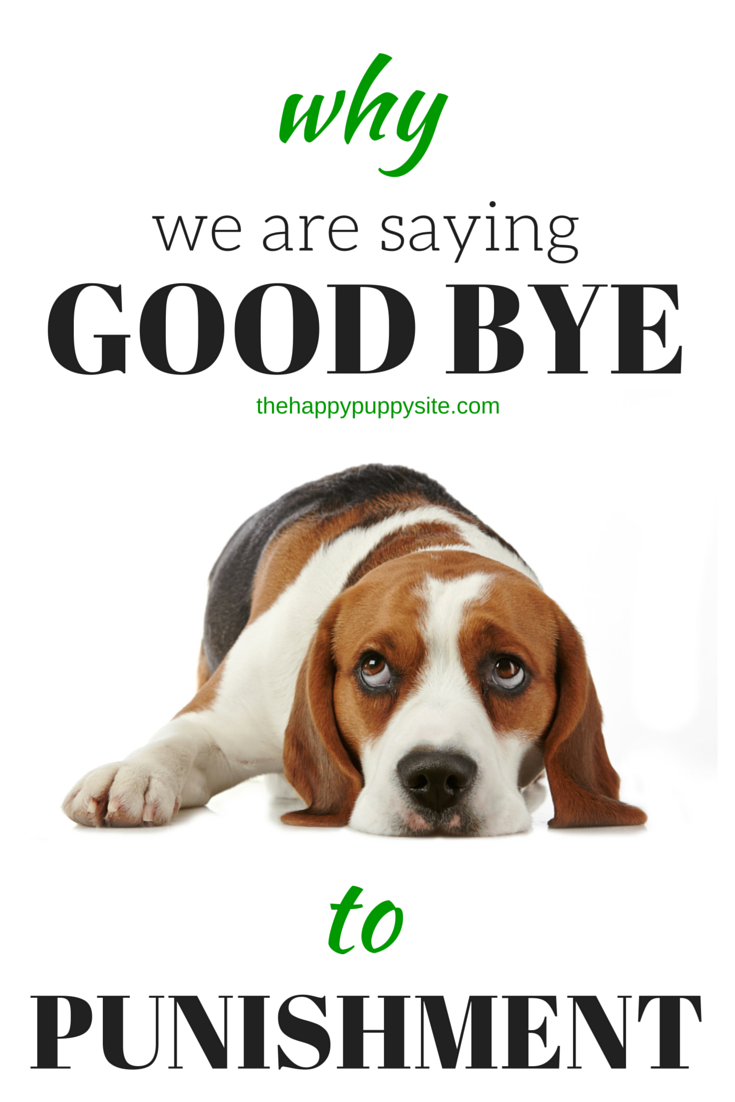 With tough breeds of dog it can also lead to abuse as frustrated dog owners mete out increasingly severe punishments to try and bend the dog to their will
In early training, where we are establishing new behaviors, punishment can significantly delay the process because it inhibits the puppy's willingness to try out new things.
This is because if we punish some of the choices our dogs make, they begin to avoid making any choices at all
Punishment is also damaging to the bond between puppy and owner, and has been shown in several studies to significantly increase aggression in dogs.
Fewer rewards leads to more punishment
Nowadays, most of us want to be nice to our dogs. We also recognise that there can be some from using punishment in dog training that we may want to avoid.
This means that more and more of us are training with the opposite of positive punishment, and that is positive reinforcement.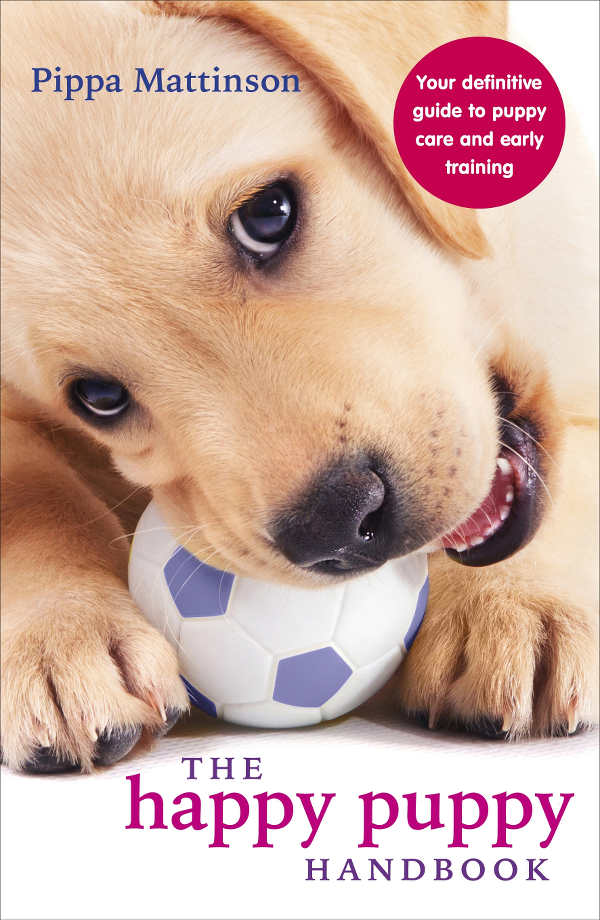 We'll be looking at that in another article. But new puppy owners are often in a hurry to cut down on rewards. Especially food rewards. This is a really bad idea
You may have been told that food is cheating, or just for little puppies and that your dog should work for a pat and a kind word. Don't be tempted to go there.
Your puppy learns from the consequences of his actions. This means that he learns from your actions. His behavior can only be modified if you apply consequences to what he does. If you don't use positive reinforcement effectively, you'll have to use positive punishment.
This is why training with few or low value rewards leads to using more punishment.
Training your puppy takes time
Effective dog training takes time, no matter what methods you use. There are no real 'short cuts'
Using punishment won't necessarily speed up your training, but trying to cut corners and train more quickly is likely to lead to more punishment.
Remember to take your time with training your puppy, building a great relationship now will stand you in good stead in the future
Summary
Punishment is anything you do to or around your dog that he will work to avoid in the future.
The use of positive punishment can inhibit learning in sensitive dogs, and lead to escalating violence with tough ones.
Training with little or no punishment can sometimes take longer than training without it.
It is true that many forms of punishment are very mild and do not physically harm the dog and in theory, there is nothing intrinsically terrible about punishing a dog provided that the punishment is appropriate and not harmful.
In practice it is more effective and better for your dog to be trained with positive reinforcement. And increasingly trainers are moving away from all forms of positive punishment for dogs.
So where do we go from here?
The techniques and exercises on this website don't use positive punishment at all.
Not because I believe that punishment is always unacceptable, but because most people don't want to punish their dogs, and because most people don't need to.
I also believe that positive reinforcement training is the future.
What do you think? Do you use punishment in your training, or do you prefer a more modern force-free approach? Why not let us know in the comments box below!