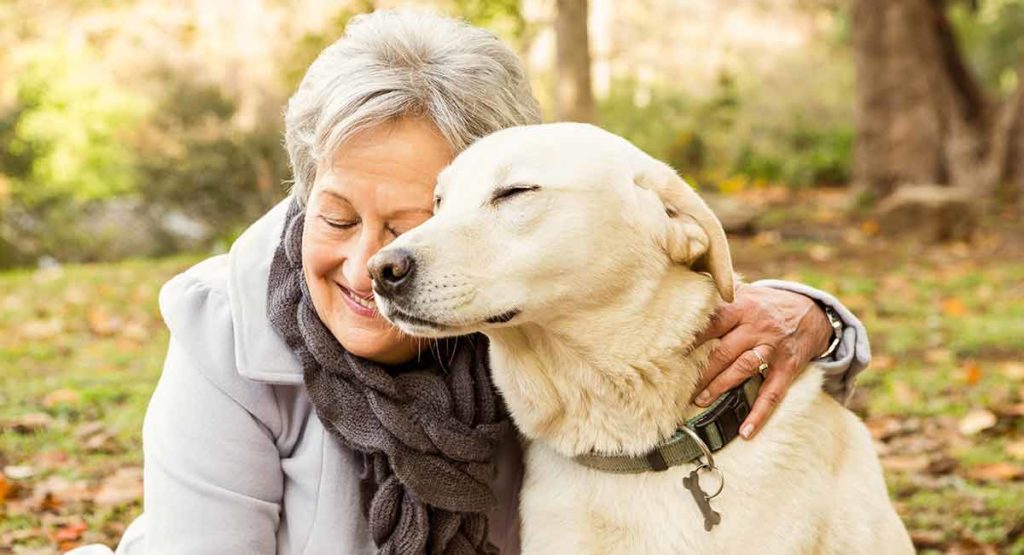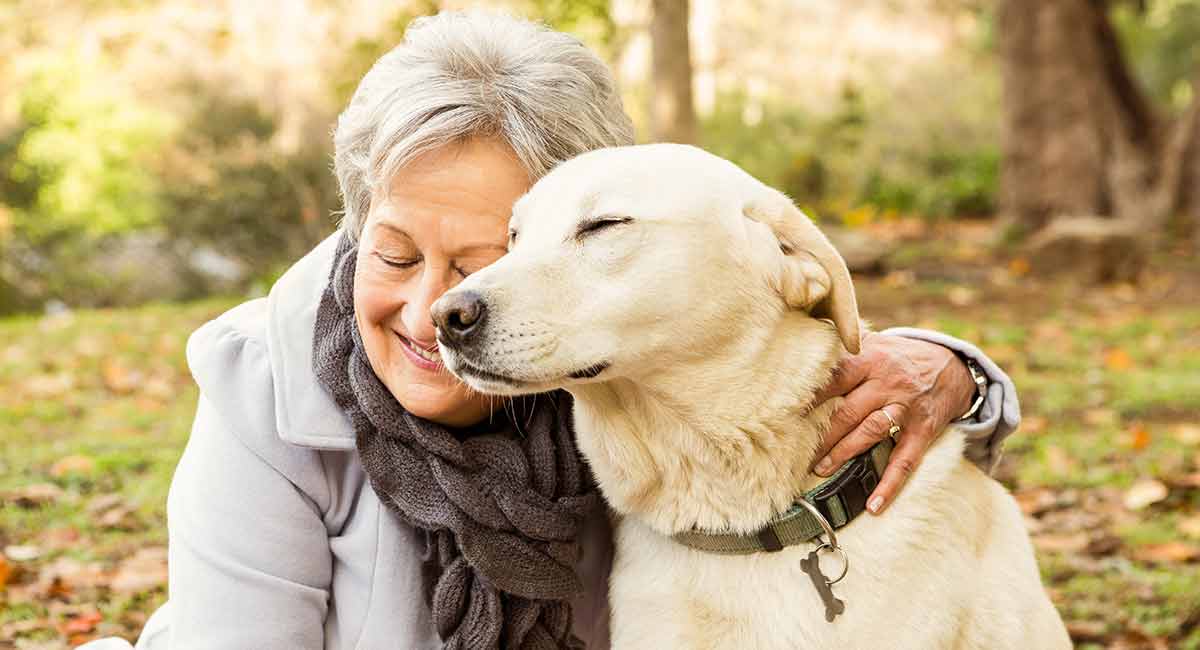 Welcome to your complete guide to calm dog breeds, giving you some insight into the world's most relaxed and chill doggies!
We'll talk about how good calm dog breeds became so unflappable, and which dog breeds are the calmest. Including small dogs, large dogs, family-friendly dogs, and even dogs who are both calm AND quiet!
Are you looking for a canine companion who won't raise a ruckus every time the mailman drives by?
Or perhaps, you'd like a calm, cool, and collected dog who loves to cuddle with you and not much else?
If you answered "yes" to either or both of the above prompts, then a calm dog breed may be just the pet for you!
Read on to learn more about calm dog breeds and to see how you can find your very own "chillaxing" buddy.
Calm Dog Breeds
Calm-temperament dog breeds appeal to pet owners for a number of reasons.
They are typically less reactive than other dog breeds.
This doesn't necessarily mean that they're not energetic (although some calm dogs are also lazy dogs), but it does mean that they're less likely to exhibit emotional tendencies toward nervousness and irritability.
Calm dog breeds are all-in-all pleasant fellows to be around.
Some have the perfect lap-dog personality (if they're small enough, that is), while others are just happy to be lying near their owner once they've had their energizing fun for the day.
Dogs which are on the more mild-mannered end of the spectrum are also more likely to have a "go with the flow" attitude; happy as long as they are fed, watered, have a comfy place to sleep, and some time with their human.
Why Were Quiet Calm Dog Breeds Bred?
Today's calm dog breeds didn't get their docile natures by accident.
Many easy-going dogs, such as the Bernese Mountain Dog (we'll talk more about this beloved breed later in this article), were bred to work closely alongside their humans, protecting them and sometimes their livestock from predators.
So, it would make sense that these dogs would need to be courageous and calm so as to not shy away from the slightest noise or rustle in the bushes!
Other dogs of a gentler nature, such as the Maltese (more on this little white pooch later), were specifically bred to be lap dogs with amiable dispositions and somewhat decreased energy requirements.
Again, we'd like to emphasize that not all calm puppy breeds are low-energy; some just don't have to burn off as much steam as their livelier friends.
And with that said, just because you have a calm and lazy dog breed, doesn't mean that he doesn't need to be exercised!
While he might prefer dozing for most of his day, it's very important that he expends some energy and stretches his legs.
Otherwise, issues like obesity, diabetes, and hip or elbow dysplasia can rear their ugly heads later in his life.
Most Calm Dog Breeds
What is the calmest dog breed?
Depending on who you ask, you may be met with a variety of answers to that question…especially if the person you ask is a breeder or enthusiast of one particular dog breed.
What we can say, though, is that based on traits which have been habitually observed in some dog breeds, there are some breeds which exhibit calmer tendencies than others.
We'll give you some examples of calm dog breeds grouped by physical or other personality qualities in the following sections.
Calm Toy Dog Breeds
Many toy breeds are known to be energetic little squirts, but here are a few tiny tots who are more in touch with their Zen than other small dogs:
Here are a few other calm small dog breeds for your consideration:
Calm, Small, Non-Shedding Dog Breeds
Not a fan of lots of dog hair? If you're in the market for a small, calm dog breed which doesn't shed much, then we recommend the following:
Calm Large Dog Breeds
So far, we've named some calm small dog breeds, but what about calm big dog breeds?
As luck would have it, many calm, docile dog breeds are, in fact, the gentle giants of the canine world. Here are some of the calmest big dogs around:
Here are a few other large dogs which are calm, friendly dog breeds:
Calm Quiet Dog Breeds
So, what breed of dog is quiet and calm? We think these two breeds fit the bill:
Not looking for a large dog? In search of calm, quiet, small dog breeds?
Toy and small dog breeds are notorious for being "barky" or generally noisy, but the Italian Greyhound makes a rare exception.
These miniature sighthounds are known for their quiet and docile natures, along with their excellence as lap dogs and general companions…but watch them run if they see prey nearby! Due to their minute size, they are not recommended for families with children. Italian Greyhounds are predisposed to a number of bone, joint, vision, skin, blood, and neurological disorders.
Calm Lazy Dog Breeds
Check out our article about Lazy Dog Breeds to learn more about why some dogs seem reluctant to even go out for a jog!
Calm Dog Breeds – A Summary
The best calm dog breeds are those which are naturally nonplussed, which is often thanks to their breeding.
Some of the calmest dog breeds of today were originally intended as protectors of humans or livestock, devoted travel companions, or simply pets for aristocrats and royalty.
These tasks required them to be not easily flustered.
Calm dogs come in all shapes and sizes, and some are active while others prefer a lazier lifestyle.
It's important to note that just because a dog has a reserved personality, doesn't mean that they don't need any exercise.
Please be sure that even the laziest, calmest of dogs gets at least one walk in every day.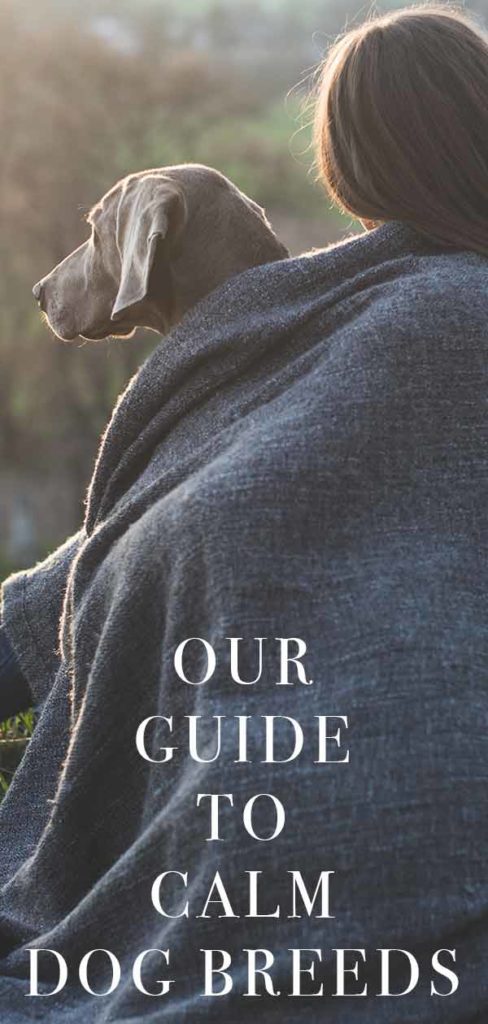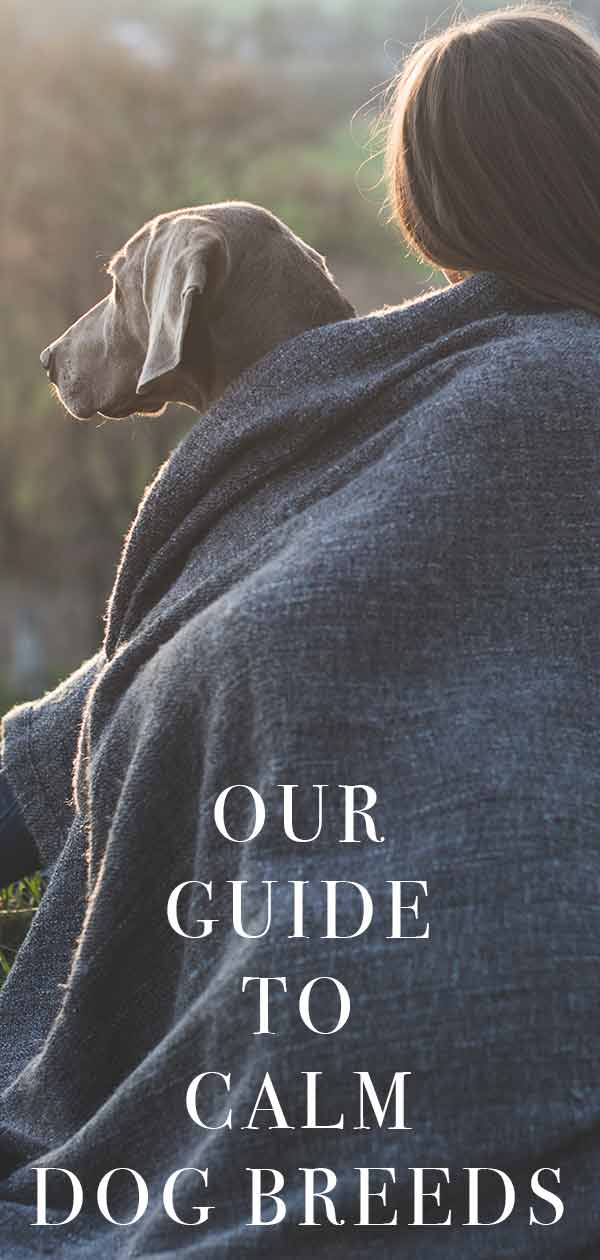 Resources
Chihuahua
Maltese
Skye Terrier
Havanese
Chinese Crested
Bolognese
Bernese Mountain Dog
Scottish Deerhound
Newfoundland
St. Bernard
Spinone Italiano
Russian Borzoi
Great Dane
Italian Greyhound
Lazy Dog Breeds