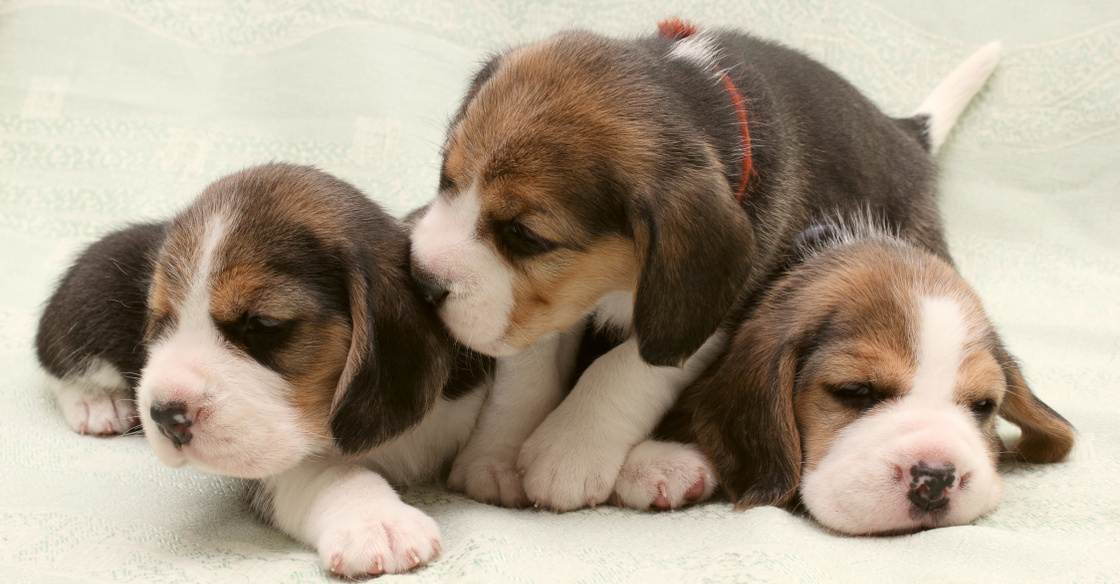 The hounds are a very distinctive and characterful group of dogs.
Although in modern times they range greatly in size and shape, they all share a common hunting background.
From the tiny elongated Dachshund, to the tall and sturdy Irish Wolfhound, they were all bred with the hunt in mind.
But despite a clear working history, many of these breeds also make fabulous companion dogs for active households, and have a well-earned reputation as loyal and calm members of their families.
Historical Role and Purpose
Although the hound group were all bred as hunting companions, they fall into two distinct categories. Scent hounds and sight hounds.
Scent and sight hounds were both originally bred as hunting dogs.
Bred to pursue a quarry and bring it down, without assistance from their human companions. But they do so in different ways.
Scent Hounds
As the name suggests, scent hounds hunt primarily with their noses. They follow scent trails after their quarry, often over long distances and rugged terrain.
These fit and active dogs are the marathon runners of the hound world.
Packhounds can be followed on horseback or on foot, and this may be reflected in their size or length of leg.
Foxhounds for example, bred to be followed on horseback are large long legged hounds. Whereas Bassett Hounds, bred for foot following, have shorter legs and proceed at a slower pace than their speedy foxhound relatives.
They normally only bring down a quarry species after bringing it to bay, or after a short visual chase at the end of the trail.
The pursuit of the quarry is often accompanied by baying or giving tongue, an extraordinary and bone tingling sound aptly described as 'music' by hunt followers.
Because of this tendency to 'speak' however, pack hounds can be noisy as pets, and inclined to bark and howl.
Some of our more popular and well known scent hounds include Beagles, Basset Hounds and Blood Hounds.
Sight Hounds
Sight hounds, also known as 'gaze hounds', have been bred to hunt with their eyes.
Unlike their scent hound cousins, they are often run singly or in pairs. They were bred to chase the quarry until they catch and kill it, so quarry species tend to be smaller.
The dogs themselves tend to be lean and leggy in body type.
Sight hounds have a strong hunting instinct, but can still make great pets with the right training and socialization.
Some of the more popular sight hound pet breeds include Whippets, Greyhounds and Salukis.
Divisions of type
Some of our hounds have become divided into two strains. Those that work, and those that are primarily bred for the show ring.
In the UK there are still many packs of working hounds, and here you will see hounds much as they looked in the history books.
Of course most of our modern hounds are family pets, and many of these come from primarily show stock.
Over the years, exaggerations have crept in to many of our show dogs, and though most hounds have not been too badly affected there are one or two exceptions.
Health issues
Some of our scent hounds have traditionally been bred with very short legs. Domestic dogs are all descended from wolves, and the wolf has a balanced, squarish body with leg length being similar to the length between the front and back legs.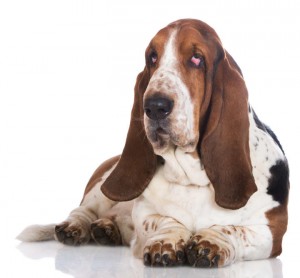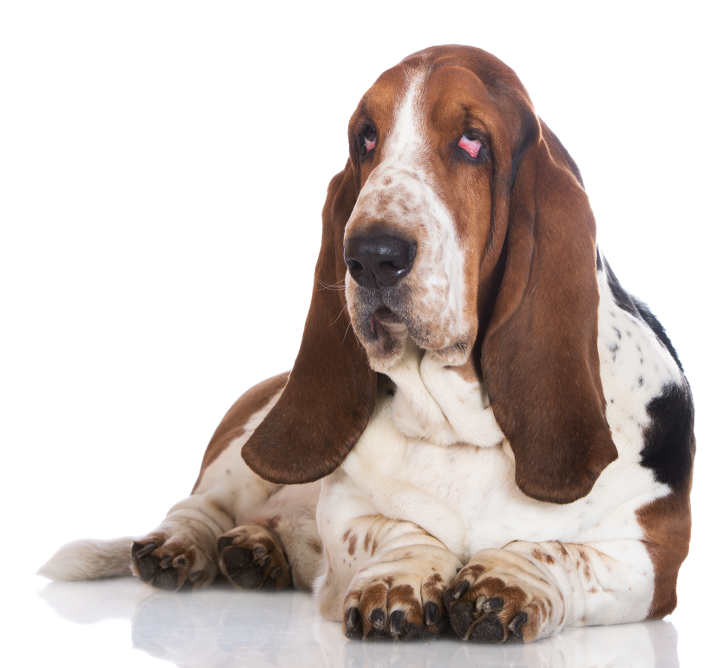 Like humans however, wolves and their domestic dog descendants can carry a genetic defect called achondroplasia that causes the affected animal to have disproportionately short legs. In the wild, such an animal would be disadvantaged and would not survive to pass on the defect.
However, once dogs became protected from the powers of evolution, we were able to deliberately breed more of these short legged animals.
Over the years, we have bred ever shorter legs in some of our short legged breeds. One of these breeds is our Basset Hound.
Whilst we may like the way that this looks, it comes at a cost to the dog. An elongated back in proportion to legs predisposes the dog to spinal problems.
And the excessive skin that modern show Bassets carry can result in skin fold dermatitis, and painful eye problems. You can see the Basset in the photo above has deeply drooping lower eyelids, which make him vulnerable to soreness and infection.
The Pet Hound
Hounds can make lovely family pets in the right environment. But you must thoroughly research your chosen breed before bringing it home.
Most of them have very strong hunting instincts, so you will need to be dedicated to teaching a very well proofed recall from the word go. Alternatively, to only ever exercising your dog on training lead outside of your garden.
Some hounds have a reputation as being a little aloof, but this can actually be of benefit to some families. Most hounds won't be as pushy, or inclined to harass every strange they pass for attention.
Hounds need plenty of exercise, but depending on the breed this will either be in the form of regular short intense sprints or daily forced marches. It will depend on the breed that you go for.
Popular Hound Breeds
• Beagles
• Bloodhounds
• Dachshunds
• Greyhounds
• Rhodesian Ridgebacks
• Salukis
• Whippets