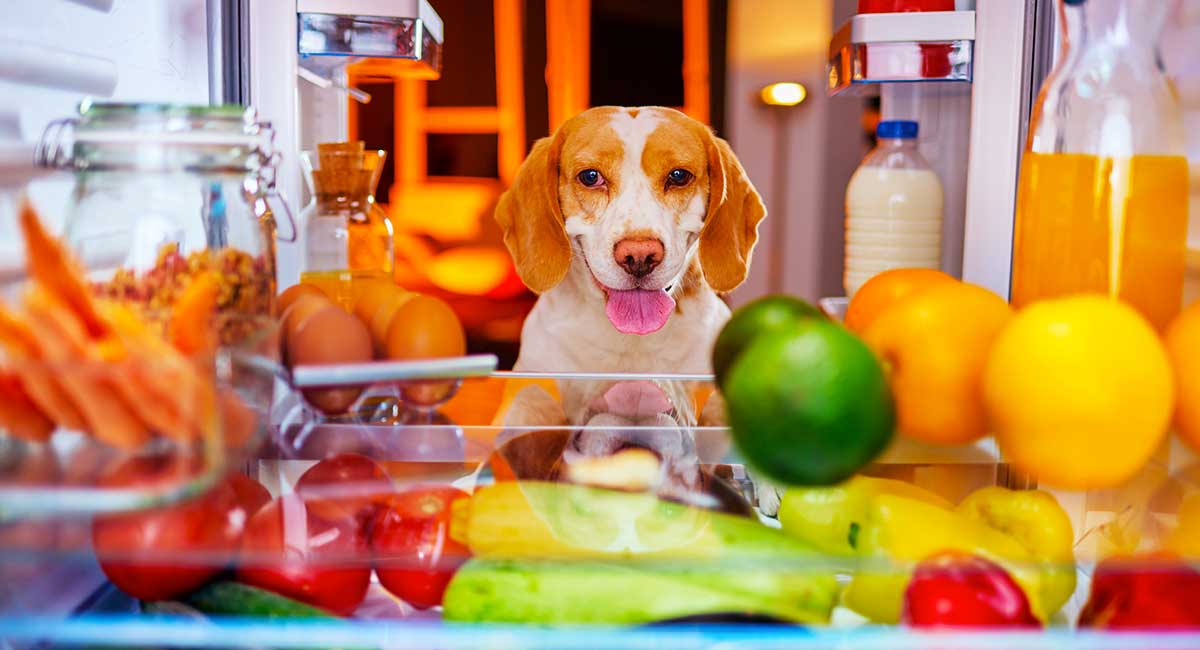 Are you wondering how do you stimulate a dog's appetite?
There are numerous reasons your dog may have lost interest in what's in his food dish. And you need to figure out why he won't eat.
Having your dog examined by a vet is the best way to determine if their lack of appetite is related to a minor problem or a serious health condition.
Why Won't My Dog Eat?
If your dog suddenly has no appetite, it's important to fix this as soon as possible. Dogs need a proper diet to be healthy and happy.
The reasons why your furry friend won't eat could vary from fairly innocuous to extremely serious. This could include:
Being a picky eater
Food quality
Stress
Tummy upset
Loneliness
Boredom
Age
Changes in surroundings
Pain
Illness
Worms
Behavioral issues
Side effects of medication
Dental issues
Serious illness, such as kidney disease or liver failure.
How Do You Stimulate a Dog's Appetite?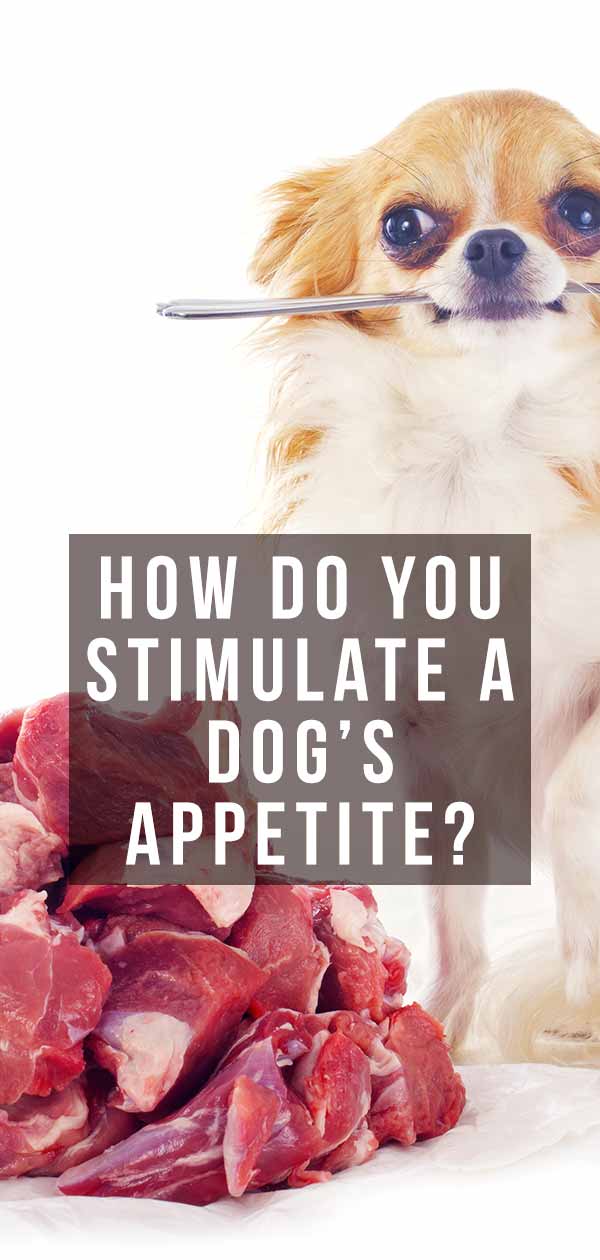 If the vet determines that there is no underlying medical reason your dog isn't eating, here are some ways to make his food more appealing.
Change Your Dog's Food
Believe it or not, some dogs are just naturally picky eaters. So, the reason he won't eat could be as simple as he doesn't like the food you're giving him.
Start by switching brands. But if this is the reason, be prepared to try a few different kinds before you find the one he likes.
Any time you modify your dog's food it should be done gradually—over a period of about one week.
Never change your dog's diet abruptly as this can upset their digestive system.
Switch From Dry to Wet Food
If you normally feed your dog dry kibble, try giving him wet food instead.
Canned food typically contains more meat protein which makes it taste better.
Plus, moisture unlocks the aromas in the food and will engage your dog's strong sense of smell.
And since wet food has a much higher water content than dry food, this can also help keep your dog hydrated.
However, canned food is almost always much more expensive. And unfortunately, it also spoils much quicker and can cause dental issues.
Make Your Dog's Food More Appetizing
If you're having trouble finding food that whets your dog's appetite, something as simple as heating their regular food might work.
Warm food is more aromatic and dogs like to eat food with a pungent odor.
Another option is to add warm broth to their dry food.
Aromatic herbs can also be a natural appetite stimulant. Try mixing a small amount of ginger, peppermint, oregano, rosemary, dill, or celery seed in with their dog food.
Some people choose to feed their dog a homemade diet. This will allow you to completely control the quality and ingredients your dog is getting.
Other dog owners swear by the raw or BARF diet.
However, if you choose to give your dog a homemade or raw diet, it's imperative to ensure all of their nutritional needs are met.
Consult with your veterinarian before making a drastic change to your dog's food regime.
Change Up Your Dog's Meal Routine
The solution to getting your dog to eat could be something that's relatively easy like changing her food bowl or its location.
Offering your pup smaller amounts more frequently may also work better than a big bowl of food.
Some dogs want some privacy during their meal, while others want you to stick around as they nosh.
Hand feeding and praise from you when he eats—even just a little—may help encourage your dog to keep going.
Many Kong-brand dog toys have hollow centers or holes to hide food.
This can make mealtimes more fun and further motivate your pup to eat.
Time of day may also make a difference. Some dogs are hungrier in the morning and others in the evening.
Maintaining a regular feeding schedule is important, but it may be worth changing the routine to see if this might encourage them to eat.
Is Your Dog Getting Enough Exercise?
One of the simplest ways to enhance your pooch's appetite is to increase his activity level.
A long walk in the park, playing with a favorite toy, or a rousing round of fetch before a meal might be all he needs to encourage hunger.
Try some outdoor activities in the fresh air where he can socialize with other dogs and people.
Exercise can also play an important role in boosting your dog's overall wellbeing.
Does Your Dog Have a Sensitive Stomach?
Some dogs simply have a sensitive stomach and this could be why they're less than interested in food.
Flatulence is a common symptom of a sensitive stomach.
However, if your dog experiences chronic vomiting or diarrhea make sure to speak to the vet to determine if there's an underlying problem.
A number of commercial dog foods are designed to be easily digestible for dogs who have difficulty handling a varied diet.
Look for a brand that contains limited, high-quality ingredients, such as an easily digestible source of protein.
Appetite Stimulants
When nothing else works to get your dog to eat, he may need medication.
Your vet may prescribe an appetite stimulant if:
Your dog refuses to eat for long enough that it starts to affect her health
Your dog is recovering from an illness
Your dog has a medical condition that leads to a reduced appetite.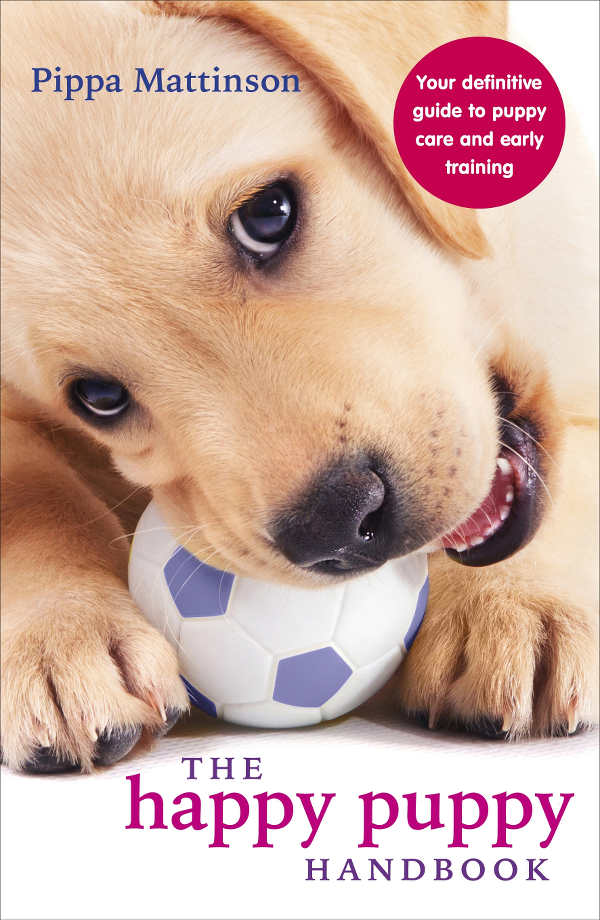 Mirtazapine is commonly prescribed to increase a dog's appetite.
Although mainly an antidepressant, it's also associated with weight gain.
Capromorelin oral solution (ENTYCE®) is a fairly new medication that has shown to dramatically increase appetite.
Always administer any medications as directed by the vet.
How Do You Stimulate a Dog's Appetite – Summary
When your dog refuses to eat it can be very distressing. And it's imperative that you discover the underlying cause.
The best way to do that is to bring your dog to the vet.
Once you understand why your dog has lost their appetite, you can figure out the best way to get them eating again.
Have you ever had to stimulate your dog's appetite? Tell us what worked for you in the comments below.
References and Further Reading
Giorgi M et al. 2012. Pharmacokinetics of mirtazapine and its main metabolites in Beagle dogs: A pilot study. The Veterinary Journal.
Zollers B et al. 2016. Capromorelin oral solution (ENTYCE®) increases food consumption and body weight when administered for 4 consecutive days to healthy adult Beagle dogs in a randomized, masked, placebo-controlled study. BMC Veterinary Research.