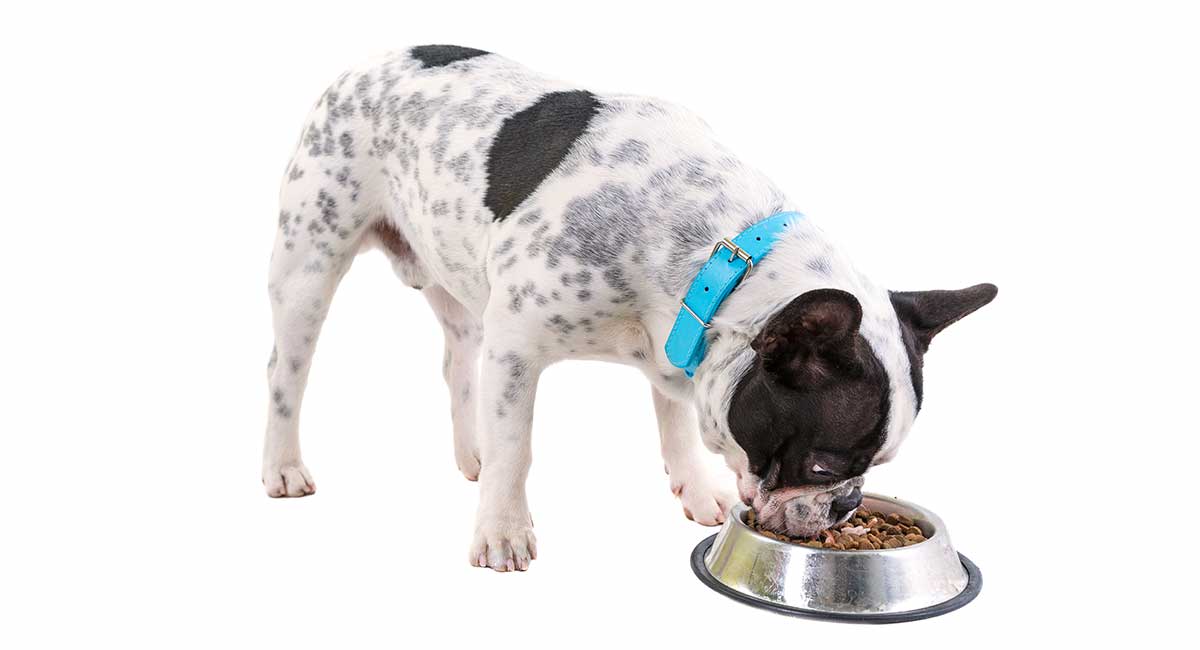 The best dog food for French Bulldogs is appropriate for their life stage.
If it is a dry kibble diet, the size and shape should be suited to the size of a French Bulldog, and easy to pick up with short jaws.
Specialist dog food for French Bulldogs can reduce gas and allergic reactions.
So let's take a look at some best dog food for French Bulldogs options.
Products included in this article were carefully and independently selected by the Happy Puppy Site team. If you decide to make a purchase from one of the links marked by an asterisk, we may earn a small commission on that sale. This is at no extra cost to you.
What is the Best Dog Food for French Bulldog Dogs
While French Bulldogs are a beloved and popular family pet, they also suffer a number of serious and expensive health issues, one of which is a respiratory issue known as brachycephalic airway obstruction.
Furthermore, studies show that brachycephalic dogs like the French Bulldog have higher rates of gastrointestinal issues. This means owners of Frenchies need to be extra careful when choosing their dog's food.
Because French Bulldogs are prone to so many health issues, a proper diet plays a huge roll in the overall health of your pup.
Make sure he is on high-quality dog food that is high in protein and low in grains and additives. This can help reduce the number of food-related health issues including gas and allergy problems.
So, with that in mind, let's talk about some of our favorite foods for French Bulldogs, starting with dry dog food options.
Best Dry Dog Food for French Bulldogs
Dry dog food is a popular pet food option for many pet parents, especially those who are busy. There are many pros and cons to feeding your dog a dry food diet.
For example, dry food can be wonderful for a dog's dental health as it helps to break down tartar and strengthen teeth.
On the other hand, dry kibble may be higher in preservatives and carbohydrates than some wet food. So while dry dog food may fill your dog up quicker than wet or raw dog food, it may not always be the best source of nutrition and energy.
High Quality is Best
This is why it's important to make sure you are getting your dog a high-quality dry dog food. This means one loaded with real meat proteins and low on additives and unnecessary starches, carbs, and sugars.
Kibble comes in different sizes according to the size of the dog it's designed for. Pick a kibble designed for Frenchies and other small dogs, to minimise digestive discomfort from swallowing large biscuits or accidentally gulping air with them.
Flat face pets also benefit from almond-shaped kibble pieces which are easier to pick up with a short jaw.
So, let's see what options are available.
Merrick Grain Free Recipes
Let's start off with Merrick Grain Free Dry Dog Food Recipes*. We love that this is a grain free option for your Frenchie with real duck and sweet potatoes as some of the first ingredients.
You can also choose other protein like Buffalo, chicken, lamb, and more!
Taste of the Wild
This food by Taste of the Wild* is another wonderful grain free option of dry dog food.
It is rich in antioxidants and free of grain, corn, and other additives that aren't so good for your French Bulldog.
Blue Buffalo Life Protection
We also recommend Blue Buffalo Life Protection for small dog breeds*.
It is important to feed your dog based on his size and activity level, and Blue Buffalo Life Protection is made specifically with small dog breeds in mind.
Rachel Ray Nutrish Light Bites
Here is another wonderful small-dog food option*, this time by Rachel Ray.
This is a chicken and vegetable recipe that is great for dogs that are 14 pounds and under.
If a dry dog food isn't your thing, you always have the option of wet dog food for your French Bulldog.
Let's learn more.
Best Wet Dog Food for French Bulldogs
Some of the benefits of wet dog food for a French Bulldog have to do with digestion. Many French Bulldogs already have gastrointestinal issues and are known to be gassy.
However, keep in mind that some wet dog foods can contain higher amounts of water and may be less filling to your dog. Let us go over some of the top wet dog foods we recommend for your French Bulldog.
Rachel Ray Nutrish Wet Food
We love that this dog food by Rachel Ray* is free of wheat, soy, and corn.
It comes individually packaged for your pooch.
Taste of the Wild Canned Food
We also love Taste of the Wild canned dog food* for its rich protein content and fatty acids.
These nutrients promote healthy skin and coat.
Nutro Variety Pack
And of course, since we love the grain free dog foods for Frenchies, we are all about this variety pack by Nutro*.
It offers your French Bulldog different flavors in each meal for an added bonus.
Natural Balance Liver Formula
And last but not least, we suggest this food by Natural Balance* for its high level of protein and the fact that it is good for dogs of all ages, including puppies and seniors.
Speaking of puppies, let's talk about some of the best French Bulldog food for Frenchie pups.
Best French Bulldog Puppy Food
Just as it is important to make sure you are feeding your Frenchie the right food based on his size and activity level, it is also important to make sure you are feeding him based on his age.
Puppies have different nutritional needs than their adult counterparts and need foods that are higher in calories and nutrients that will aid in the development of their bodies and brains.
Blue Buffalo Grain Free Food
We love this option from Blue Buffalo* due to the fact that it is formulated for small breeds like the French Bulldog.
It is also grain free, loaded with good fatty acids for brain and eye health, and a good source of healthy carbs to help support your puppy's energy and activity level.
Diamond Naturals Small Breed Food
We also like this option from Diamond Naturals* because it is high in protein.
It's specifically made for small breed dogs who need extra care with their skin and coat health.
Wellness Complete Health
For a wet puppy food option, we recommend Wellness Complete Health*.
This is a good option for healthy puppies and young French Bulldogs who need a natural, well-balanced diet for their developing bodies and minds.
But what if you have a French Bulldog with allergy issues? Are there any foods we recommend aside from the ones we mentioned above? Of course. Keep reading!
Best Dog Food for French Bulldogs with Skin Allergies
Skin allergies are common in many different dog breeds, but the French Bulldog especially can be prone to skin issues. Luckily, a good, high-quality diet can make a big difference in your French Bulldog's coat and skin.
Diamond Naturals Skin and Coat
For the French Bulldog with allergies, we love this real meat recipe by Diamond Naturals*.
This is a dry dog food that promotes healthy skin and coat and is free of ingredients that worsen skin allergies.
Blue Buffalo Basics Limited Ingredient
Another option for a Frenchie with allergies is Blue Buffalo Basics Limited Ingredient Diet*.
The limited ingredients and grain-free recipe are helpful to dogs that struggle with food allergies and sensitivities.
Best Dog Food For French Bulldogs with Gas
Sometimes sensitivities to foods can result not only in allergies but also in gas issues for your French Bulldog.
Steering clear of foods that contain beans, soy, and other additives can help your Frenchie with any gas discomfort. Similar to dogs with allergies, dogs with gas should also stick to a limited ingredient diet to help their bellies digest.
Rachel Ray Nutrish Just 6
One of our favorite brands of dog food to help reduce gas is Rachel Ray's Nutrish line*.
This is a limited ingredient recipe that is free of dairy, eggs, starches, and other ingredients that can cause gas in dogs.
Instinct Limited Ingredient Food
Another option for your gassy Frenchie is Instinct Limited Ingredient Diet Grain-Free Recipe*. This is specially formulated for dogs with sensitivities and gas.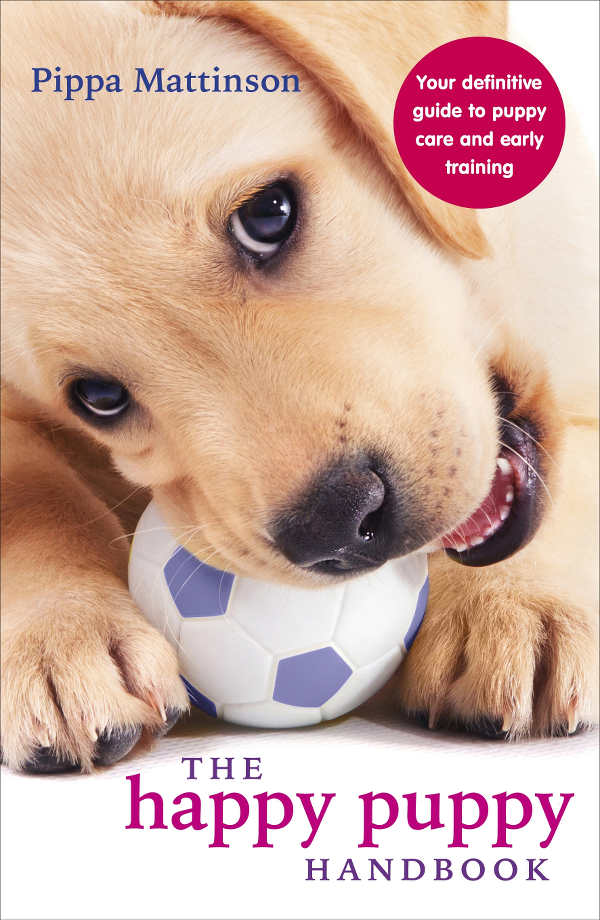 Are you looking for more foods for your Frenchie with sensitivities? We have even more for those pups below.
Best Food for French Bulldogs with Sensitive Stomach Problems
As we now know, many French Bulldogs suffer from sensitive stomachs.
The good news is that gas, food allergies, and other dietary issues may be improved by providing French Bulldogs with good, high-quality dog food with limited ingredients like some of the foods listed above.
The Honest Kitchen Dehydrated Food
If you are looking for even more dog food for your Frenchie with a sensitive stomach, we recommend The Honest Kitchen Human Grade Dehydrated Limited Ingredient Dog Food*.
This brand specializes in dog food for dogs with sensitive stomachs and helps to alleviate a number of issues your French Bulldog may be suffering from when it comes to his food sensitivities.
Let's talk more about how feeding your French Bulldog can impact his health.
Feeding Your French Bulldog
So, have you decided on the best dog food for French Bulldogs?
As we covered above, French Bulldogs are wonderful companions and popular pets.
Unfortunately, due to generations of poor breeding practices, Frenchie dogs are notorious for suffering from health issues.
Keeping your French Bulldog on a good, high-quality dog food like the ones mentioned above can help to alleviate symptoms of Brachycephalic airway syndrome, gastrointestinal issues, and even gas.
We hope this article was helpful and that you know have a better understanding of how you can keep your French Bulldog happy and healthy for years to come!
Questions or comments about the best dog food for French Bulldogs? Drop us a note below!
Also take a look at what to do if your Frenchie eats plastic here.
More About French Bulldogs
If you're caring for or thinking of getting a French Bulldog, it's important to know all about the breed. Take a look at a few of our other Frenchie articles below to find out everything you need to know:
Affiliate link disclosure: Links in this article marked with an * are affiliate links, and we may receive a small commission if you purchase these products. However, we selected them for inclusion independently, and all of the views expressed in this article are our own.
References
Vincent Mayousse, Loic Desquilbet, Aurelien Jeandel, Stephane Blot, Prevalence of Neurological Disorders in French Bulldog: A Retrospective Study of 343 Cases (2002-2016), BMC Veterinary Research
C.M. Poncet, G.P. Dupre, V.G. Freiche, M.M. Estrada, Y.A. Poubanne, B.M. Bouvy, Prevalence of Gastrointestinal Tract Lesions in 73 Brachycephalic Dogs with Upper Respiratory Syndrome, Journal of Small Animal Practice,
G. Haimel, G. Dupre, Brachycephalic Airway Syndrome: A Comparative Study Between Pugs and French Bulldogs, Journal of Small Animal Practice
Garcia-Sancho, M., Villaescusa, A., Sainz, A., Rodriguez-Franco, F., Importance of Double Endoscopic Exploration (Respiratory and Digestive) in French Bulldogs, CAB Direct
Maria Isabel Gonzalez Urrgo, Laura Fantucci de O. Matheus, Karine de Melo Santos, Mariane Ceschin Ernandes, Effects of Different Protein Sources on Fermentation Metabolites and Nutrient Digestibility of Brachycephalic Dogs, Journal of Nutritional Science
F. Picco, E. Zini, C. Nett, C. Naegeli, B. Bigler, S. Rufenacht, P. Roosje, A Prospective Study on Canine Atopic Dermatitis and Food-Induced Allergic Dermatitis in Switzerland, Veterinary Dermatology,