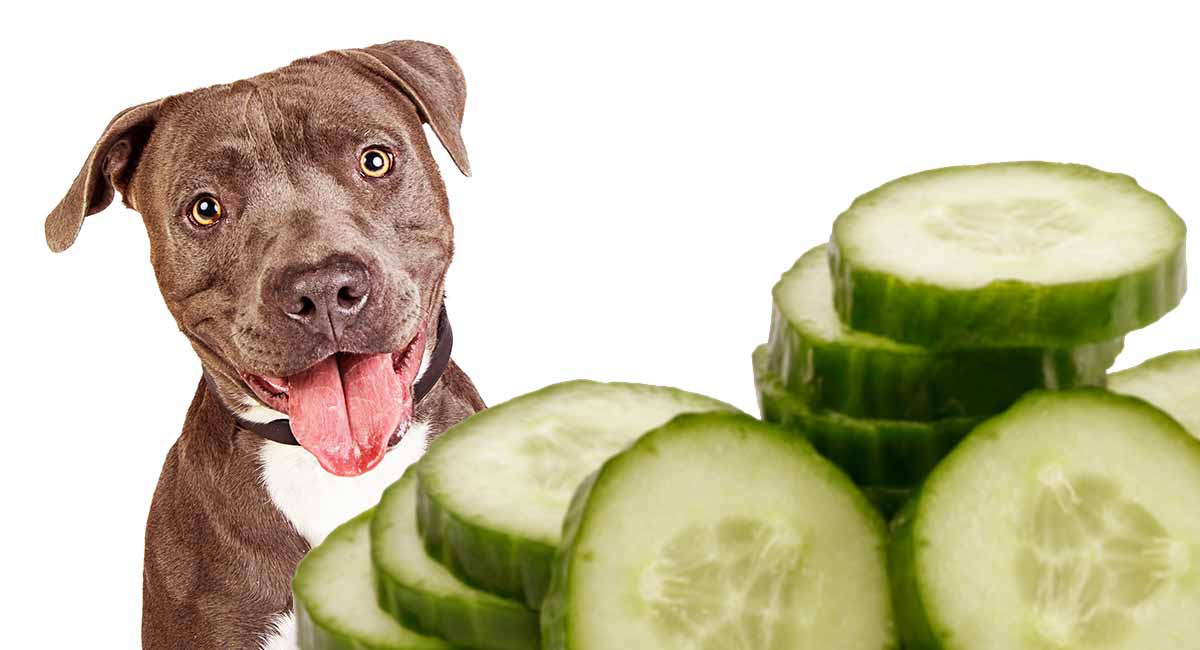 Welcome to our complete guide to cucumber for dogs. Answering that all-important question, "Can dogs eat cucumbers?"
Yes, dogs can eat cucumbers safely. But like most things, they are best eaten in moderation. Too much cucumber could give your furry friend an upset stomach.
Cucumbers have high water content and are low in calorie so they can make a good treat replacement for doggies on a diet. Just make sure to cut it into bite-size pieces to prevent the possibility of choking.
Some Fun Facts About Cucumbers
The cucumber (scientifically name Cucumis sativus) is a widely cultivated plant belonging to the same family as zucchini, watermelon, squash, and pumpkin. And it's technically a fruit.
It contains many nutrients beneficial to humans as well as some animals and insects. Humans have been eating cucumbers for over 3000 years and they exist in different varieties, all over the globe.
Can Dogs Have Cucumbers?
Cucumber is considered healthy food that is low in calories, fat, sugar, and sodium. They contain about 96% water and a small amount of some other important nutrients.
They provide the following vitamins and minerals:
Vitamin K, C, B1, B5, and B6
Molybdenum
Potassium
Manganese
Copper
Biotin
They also contain trace amounts of calcium, iron, and zinc and are a source of fiber.
These nutrients are beneficial to humans, but what about dogs? Are cucumbers safe for dogs? Do they gain the same benefits from cucumbers as human?
As every pet parent knows, many human foods are unsuitable for dogs. But can dogs have cucumbers?
Yes. Cucumber for dogs is completely safe, but they also contain some of the nutrients that dogs need.
Can Puppies Eat Cucumber?
Puppies can eat cucumber as long as they are already weaned and capable of eating solid food.
However, remember that their digestive systems are still developing. You should only feed them small portions and only as an occasional treat.
If your puppy still receives milk, do not give them any cucumber as it could lead to an upset stomach.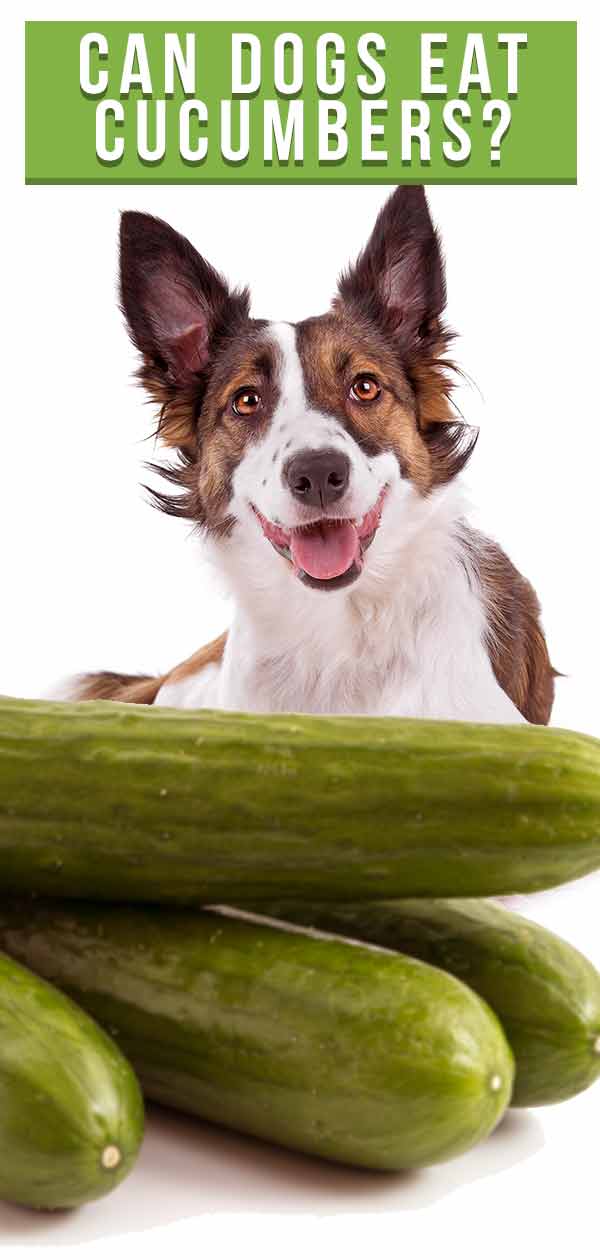 Are Cucumbers Bad For Dogs?
Despite their many health benefits, is there any situation where dogs and cucumbers don't mix? Can dogs have cucumbers too often or in too great a quantity?
Because there's excessive amounts of water in cucumbers, as well as some fiber, feeding too much to your dog can lead to gastrointestinal disorders such as gas and diarrhea.
Your dog may also experience mild stomach pains, especially if they have a sensitive stomach. But this seldom leads to a more severe illness.
However, if any of the symptoms persist, take your dog immediately to a veterinarian.
Additionally, you should also never let dogs eat cucumber if they have consumed milk or other dairy products. This combination is likely to cause an upset stomach.
Are Cucumbers Good For Dogs?
We know cucumbers for dogs are safe. But are they beneficial to a dog's health in any way? Are cucumbers good for dogs to eat?
Cucumbers contain some nutrients that are essential for dogs, and thus could be beneficial for dogs to eat. With that said, you should keep in mind that a canine diet requires mostly quality protein, some fat, and a small number of carbohydrates.
Dogs can eat some fruits and vegetables safely, but they're not the main component of a healthy and balanced doggie diet.
Health Benefits of Cucumbers For Dogs
First of all, cucumbers are low in calorie. You can combine them with an exercise plan to help your dog lose weight without having them miss out on rewarding treats.
Secondly, they are a healthier alternative to more traditional dog treats, which often consist of additives and artificial flavoring.
Also, they consist of 96% water. Therefore, they're a tasty way for a dog to stay hydrated, especially after a walk on a hot day.
Nutrients In Cucumbers For Dogs?
The nutrients in cucumbers have been associated with various health benefits in humans. And it's possible that dogs may receive those same benefits as well.
Cucumbers provide vitamin K and calcium, which have been found to improve joint health and strengthen bones. They even contain a hormone, Cucurbita ficifolia, that is required by cells of the pancreas for producing insulin.
It's believed to help reduce blood sugar spikes and stimulate insulin release. And the fiber and potassium in cucumbers are associated with heart health.
They are also commonly used in skin treatments for their anti-inflammatory properties.
While these vitamins and minerals may be useful to your dog, they should still be getting all the essential nutrients they need from their dog food. And, as previously mentioned, dogs need protein and fat as the main components of their diet to meet their nutritional needs.
So, are cucumbers good for dogs? Yes, they can be an occasional, healthy and hydrating treat. But you should feed your dog in moderation and not as a replacement for their regular dog food.
Can Dogs Eat Raw Cucumbers?
Usually, dogs eat cucumber raw because they love the crunchiness.
Plus, it naturally maintains all the nutrients and goodness that make a cucumber so healthy.
Some people boil cucumber for dogs, but serving it raw is considered the best way to feed them.
Can Dogs Eat Cucumber Skin?
Will cucumbers hurt dogs in any way if you feed them with the skin intact?
Like most fruit and vegetables, the skin of a cucumber contains most of the vitamins and nutrients.
However, dogs can find it hard to digest the skin. If you are serving a cucumber this way, make sure you slice it as thinly as possible.
Cucumber can have a high amount of pesticides on their skin and pesticides are dangerous for pets to consume. When giving cucumber for dogs as a treat, you should always wash it thoroughly.
And just to be safe, you may consider peeling the cucumber.
Can Dogs Eat Cucumber Seeds?
In some fruits and vegetables, seeds are toxic to dogs. But there are no such worries with cucumbers.
It is perfectly safe to let dogs eat cucumber seeds, which are just as healthy and nutritious as the rest of the cucumber.
Can Dogs Eat Fermented Cucumber (Pickles)?
Although dogs and cucumbers generally go well together, you should avoid feeding them pickles. This form of fermented cucumber contains sodium and spices that could be highly dangerous for your pooch.

Can Cucumbers Treat Bad Breath In Dogs?
Cucumbers are full of phytochemicals and phytonutrients, which can help freshen a dog's breath and destroy odor-producing bacteria in the mouth.
While they may help with bad breath, cucumbers are not a substitute for toothpaste. Dogs still need to have their teeth brushed regularly, regardless of whether they are snacking on cucumber or not.
How To Give A Dog Cucumbers
Crunchy and refreshing, many dogs will chow down on cucumber when given as a treat.
But with any new food, it is advisable that you feed just a small amount to them first. You can then wait twenty-four hours for any possible reaction before feeding them more.
Dogs respond in various ways, so you should always keep this in mind when feeding anything different to your pet.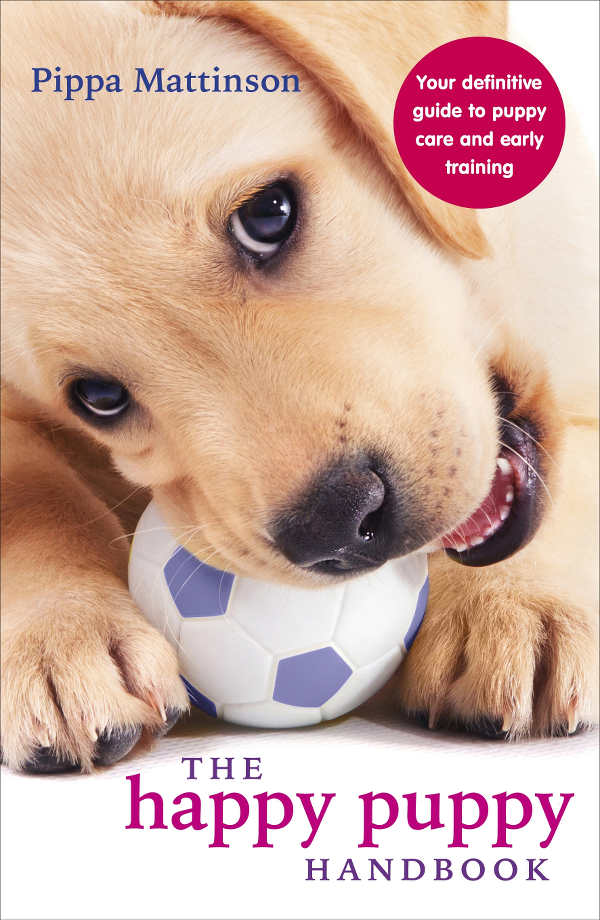 If your pooch enjoys this hydrating little snack, it's best that you cut it up into bite size pieces. Dogs are not exactly the best chewers. It's entirely possible for them to choke by getting a piece stuck in their throat.
Cucumber for dogs is safest when it is cut into bite-sized pieces, especially for smaller dogs and those dogs that eat fast.
You may also choose to remove the skin to both make it easier to eat and to prevent your dog from ingesting pesticides.
Also, if your pup ends up eating any of the plastic-wrap on cucumber, take a look at our article on what to do if a dog eats plastic.
Alternatives to Cucumbers for Dogs
If you are looking for another crunchy green vegetable that your dog may enjoy, try out one of these:

Can Dogs Eat Cucumbers? Summary:
So, can dogs have cucumbers? Is cucumber good for dogs? Yes! It is very safe  and good for your dog to eat cucumbers, but always in moderation, and never fermented or combined with dairy products.
You should always ensure cucumbers are washed thoroughly first, or peeled, and cut into small pieces.
It is best to avoid giving cucumber to dogs with a sensitive stomach to prevent digestive problems. Large quantities of cucumber will also cause gastrointestinal discomfort.
Cucumbers for dogs make great healthy treats when given on occasion and prepared correctly.
Does your dog have a favorite fruit or vegetable? Have you used cucumber as an alternative treatment to help your dog lose weight?
Share your thoughts with other readers below!
References And Further Reading
We have extensively revised and updated this article for 2019.