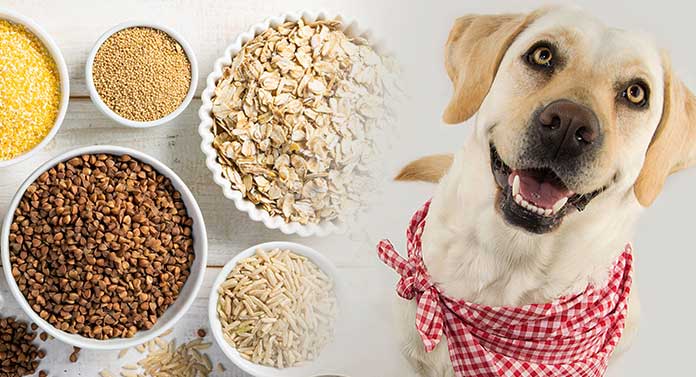 What is a good grain for dogs? Many commercial dog foods contain grains of some form, but many people are wondering which grains are best for their pets.
Whole grains can provide a number of nutrients for our dogs, including dietary fibers, Vitamins B and E, trace minerals, and more.
However, some dogs can be allergic to grains, and commercial foods can use highly-processed grains as filler ingredients, removing a lot of their nutritional value.
So, what is a good grain for dogs? And how can you choose a food that makes the most of its nutrients?
Products in this article were carefully and independently selected by The Happy Puppy Site team. If you decide to make a purchase from one of the links marked by an asterisk, we may earn a small commission on that sale. This is at no extra cost to you.
What is a Good Grain for Dogs and Other FAQs
There's a lot of conflicting information out there about grains for dogs. So, let's dive in and find out more about the best grains for dogs.
Can Dogs Eat Grains?
Before we look at the best grains for dogs, we need to learn whether dogs can actually eat and digest grains!
Animals from the Canidae family are usually classed as carnivores. However, many – the dog included – have evolved over time to consume a wider variety of meat and plant foods.
So, domestic dogs are classed as omnivores, and tend to be opportunistic feeders.
Dogs need to get a variety of nutrients from their diet, including carbohydrates, protein, and fats.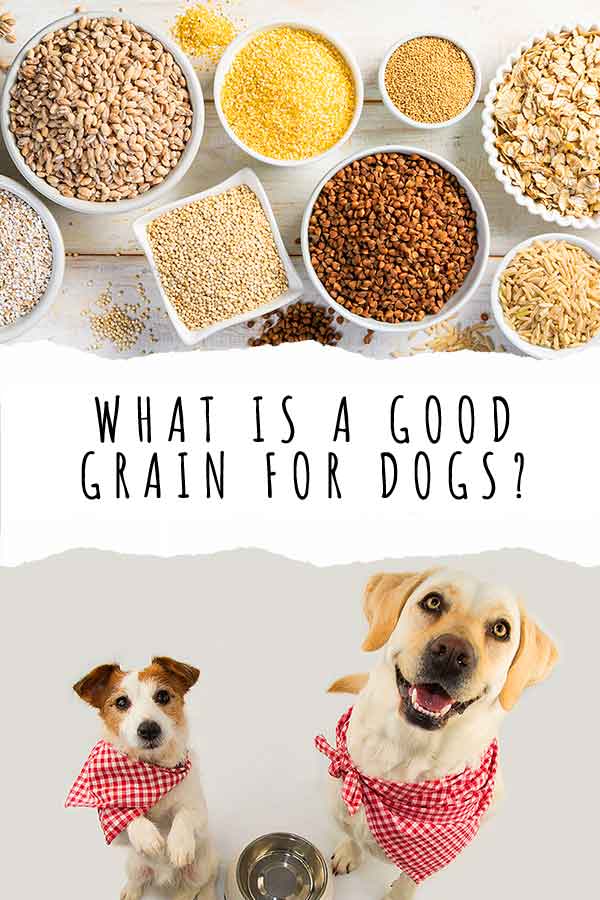 Grains can offer nutrients such as fiber, amino acids, and vitamins. So, they can have an important place in our dogs' diets.
And, many commercial dog foods use grains, unless they are specifically grain free.
So, most dogs have no trouble eating grains, and can get some good nutritional value from whole grains.
What is a Good Grain for Dogs?
There are a number of different grains available to our dogs that are commonly found in commercial foods.
Here are a few different grain types that offer important nutrients to your dog.
Wheat
Corn
Oats
Barley
Rye
Rice
Spelt
Sorghum
Of course, the complete list of grains is much longer than this. But, these are some of the most common grains you'll find in dog food recipes.
Benefits of Grains for Dogs
Grains can have an important part in your dog's diet. In fact, grain sources can offer a number of beneficial nutrients.
For instance, cereal grain provides dietary fiber, crude protein, and crude fat; and rice bran provides essential amino acids, among other nutrients.
Grains are a great source of energy, and can help create the crunch to dry dog foods that most canine pets will love.
Studies have also found that grains have a positive impact on canine gastrointestinal health, particularly improving gastrointestinal health of dogs with kidney disease.
Some pet owners believe that grains are only added to dog food recipes as a 'filler' ingredient. However, whole grains can be very nutritious. There's a big difference between whole grains and overly-processed grains.
Different types of grains have very different nutritional values and compositions. So, the best grain for each dog will vary.
Downsides of Grains for Dogs
There can also be some downsides to grains in dog food. Firstly, and probably most common, is that some dogs can experience allergies to grains.
If your dog seems to be experiencing skin problems or sensitive stomach issues when they eat foods containing grains, speak to your vet. They may be allergic to certain ingredients.
Another problem with grains in commercial dog foods is over-processing. Studies have shown that pet food processing can reduce the availability of amino acids found in grain ingredients.
So, in this case, it's not the grains themselves that are the problem, but the way food manufacturers process them. They can lose a lot of their nutritious qualities, turning them into more of a filler ingredient.
Some studies suggest that pet food labels are not always as accurate as they initially seem, so increasing owners' understanding of ingredients and label information is important.
Many pet owners have a negative view of grains in dog foods because of the risk that they can harm our pets.
Contamination and Recalls
In 2007, over 150 brands of pet food were involved in a mass recall.
Chemicals found in the wheat gluten were causing sickness and even death in thousands of pets across the US and other countries. Some labs suggested that these chemicals were related to rat poison ingredients.
FDA testing found the chemical melamine in the pet foods. This is an industrial chemical, which although is relatively non-toxic, is not approved for use in pet foods.
Studies have also found that dog foods with grains have higher risk of mold and mycotoxins, which can harm our dogs.
However, whilst reducing grains could limit the presence of mycotoxins, one study suggests that introducing higher quality assurance standards would be more effective.
In the grand scheme of things, dog food recalls are uncommon, and aren't always because of grains. If you're concerned about the quality of commercial dog foods, speak to your vet for advice on finding one with the best ingredients.
Do Grains Cause Allergies in Dogs?
As we've learned in the previous section, some dogs can be allergic to grain ingredients in dog food.
However, there's a huge variety of grains available, so even if your dog is allergic to one type, they may not be allergic to all. In the same way, some dogs may be allergic to the protein source beef, but not chicken.
Most dogs will happily eat grains in their food, and can get some great nutritional value from these ingredients.
But, some dogs will experience allergies. If you think grains are triggering allergies in your dog, it's a good idea to speak to your vet.
They can help you test exactly what ingredients are triggering this response in your dog, and work with you to find a more appropriate diet.
Do Dogs Need Grains?
Dogs don't necessarily need grains in their diet. Due to the huge number of options available to pet owners, finding a grain-free dog food isn't that hard.
However, grains can be a good source of energy and valuable nutrients that our dogs need as part of their diet.
If your dog isn't allergic to grains, and is healthy and happy on a food that includes grains, your vet isn't likely to suggest that you should switch to a grain free diet.
If you want to remove grains from your dog's diet, and your vet approves, it's important to ensure that your dog is still getting those valuable nutrients from other ingredients.
Are Foods With Grains Better Than Grain Free Diets?
For some dogs, grain free foods may be better than foods that contain grains. This is normally the case for dogs who have allergies to certain grains.
Grain free diets started to become very popular over the last few decades, as owners attempted to give their dogs a more 'natural' diet, more similar to that of their ancestors.
However, we now know that domestic dogs have evolved to eat and digest a much wider range of food types. So, this reason for choosing grain free food isn't necessarily that relevant.
In 2018, the FDA released an investigation into a link between grain-free dog foods and higher risk of canine Dilated Cardiomyopathy (DCM, a heart disease in dogs).
This caused a lot of concern among pet owners that grain free recipes were dangerous.
However, further research has failed to find a causal link between grain free diets and DCM. They suggest more studies are needed to investigate the potential link further.
Ultimately, it's best to speak to your vet about your specific dog and their needs to determine whether a diet with grains, or a grain free food is best for your dog.
What are the Best Dog Foods with Grains?
Finding the best dog food with grains can be challenging. There's a lot of choice out there.
Whether your choose a food with grain or without, always look for diets approved by the Association of American Feed Control Officials (AAFCO).
This means they are nutritionally complete. Or in other words, they aren't missing anything your dog needs.
Here are four of the most highly rated dog food with grains for you to consider.
Blue Buffalo Life Protection Formula
The Blue Buffalo Life Protection Formula* is a great choice for dog owners looking for food containing healthy whole grains.
The chicken and brown rice recipe contains brown rice, barley, and oat meal to give your dog plenty of energy.
This recipe uses whole grains rather than cheap filler grains, in order to maximise the nutrients that your dog will get.
Plus, if your dog doesn't like chicken as a protein, there are other meat choices that you can choose from that still use these whole grains.
Iams Proactive Health Recipe
The Iams Proactive Health Minichunks* food is another one that contains wholesome grains to provide energy and to your dog.
It contains ground whole grain corn and sorghum as key carbohydrates and sources of various other nutrients.
Although this food only comes in one flavor of protein – chicken – it's designed to support an overall strong immune system in your dog.
Rachael Ray Nutrish Super Premium
The Rachel Ray Nutrish Super Premium* recipe uses real chicken and brown rice.
The wholegrain brown rice used in this recipe is a key source of energy and fiber for your dog.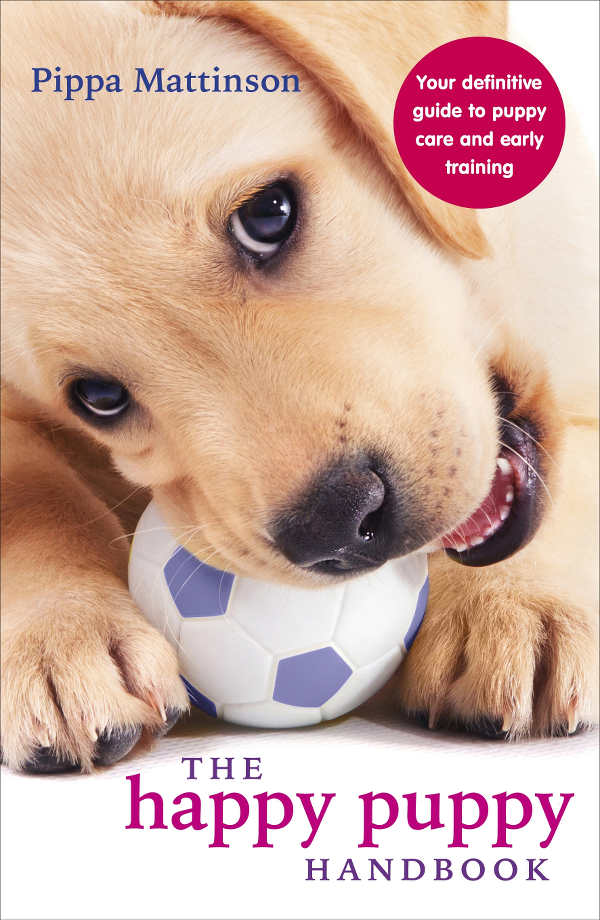 This recipe contains no wheat filler or wheat gluten ingredients, so if your dog is sensitive to wheat, this is a good option for them.
Purina One Smartblend
The Purina One Smartblend dry dog food* is another popular option for owners who are looking for a dog food with healthy grains.
There are two main flavors to choose from – beef and rice, or chicken and rice.
But, as well as rice, this recipe contains whole grain wheat, whole grain corn, and oat meal. All of these ingredients will be great sources of energy for your dog.
Adding Grains to Homemade Dog Food
Nowadays, many dog owners are looking to make their own dog food from home.
If you're considering this, you might be wondering what is a good grain for dogs that you can add?
It's important to speak to your vet if you're going to be making your own dog food from scratch.
They will be able to suggest the best grains that will offer energy and any nutrients missing from your current recipe.
They may also suggest extra ingredients to ensure your dog's diet is completely balanced and nutritious.
What is a Good Grain for Dogs? Summary
Whole grains can offer some great nutrients to dogs. They are a great source of energy and can be a healthy part of your dog's diet.
But, it's important to choose recipes that use whole grains and don't overly process their food, losing a lot of its nutritional value.
Some dogs will be allergic to grains, so may need to go on a specialized diet plan.
But, check with your vet first. They'll be able to suggest the best way to go about this, and make sure your dog isn't missing out on any important nutrients.
What grains are in your dog's favorite food?
Affiliate link disclosure: Links in this article marked with an * are affiliate links, and we may receive a small commission if you purchase these products. However, we selected them for inclusion independently, and all of the views expressed in this article are our own.
References and Resources